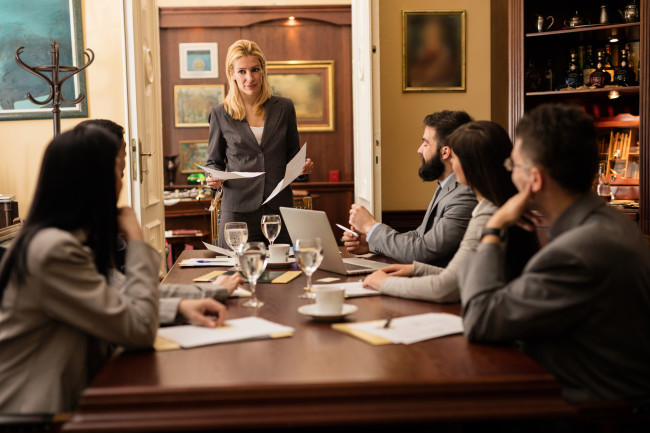 Quick question:
How fast did the past 3 months come and go for you?
90 days can seem like a lot of time, and if you are a consultant (or starting a consulting business) you can get tricked into thinking that some things can wait.
Unfortunately for consultants, time isn't always money.
You can spend a lot of time setting up appointments, communicating with leads, and other time-intensive tasks that don't directly generate revenue.
Before you know it you're in full-blown panic, and can almost feel sand from the hourglass slipping through your fingers.
In order to be successful in the next quarter, you need a road map. Whether you have just set out on your consulting journey, or just feel like you need to strengthen your core focus, we're here to help.
Get out your calendar because your next 90 days are going to count.
Warning: Don't expect any cheesy or no-brainer tips like "start a website and work on your pitch". Expect actionable value and zero excuses for busy work.
Before Day One
We've already taken the liberty of giving you a long-term goal. The six figure mark is coveted among many in the consulting field, but may not be what you're after.
Depending on your specialty or industry, you could hit this goal with a single client. But for the most part, earning $100k for your core competency and not having a boss is a great place to start. That will be our benchmark.
Days 1-30
If you're just starting out, or in a lull, the #1 thing you can do to ensure your success is get your first (or next) three clients. We're not talking about surfing the web or designing business cards. If your goal is to have a successful firm and a comfortable income in the foreseeable future, what other option is there but to get some paying customers?
Getting your first client does several things
Proves your concept
Validates your skills
Brings in revenue
Motivates you to continue
Keeps you boss free
If you get three clients, you have a bona fide business on your hands. Now you can move from motivation to full blown momentum.
Bonus Material: This "3 clients" benchmark was originally created by Ramit Sethi, and he has some awesome tips for getting all three of them.
Consulting is a unique business model in the sense that many people who are skilled enough to consult often times worked with companies that need consulting. This means that you likely already have a list of potential clients (either previous employers or previous competitors).
Your first 30 days should be filled with prospecting and collecting leads. Once you have a few clients, you'll be able to process leads a little better. Be sure to keep the names of any leads who aren't quite ready to move forward. Too many consultants fail to nurture potentially lucrative leads (more on this a little lower).
Things you should have in 30 days:
Confidence/Validation from your first client(s)
A list of "not right now" prospects
A testimonial or two
Again, we understand there are so many variables. Maybe you can only take one client at a time, or maybe each job takes longer than 30 days. If this pertains to you, consider this more like "phase one." Move on to the next only when you've accomplished the items above.
Days 31-60
By now, you've hopefully learned a lot about your clients. Even if you're a thought leader in your field, you should learn from your customers. Chances are, you're still working for the first three (depending on when you landed them). It's important to continue building your business while you're working with other clients.
Here are a few things to do with your new found data.
Further Develop Your Buyer Personas
Now that you've worked with a few "buyer personas", it's time for you to choose which qualities you enjoyed about your first clients (and the ones you didn't). Refining your buyer personas will go a long way toward helping you achieve your six-figure goal.
Why?
The better you understand certain prospects, the better you can speak to and serve their needs. This knowledge will help you close more of the right leads and do a better job for your clients.
Create Valuable Content (To Build Relationships)
Remember all of those people you talked to and maybe even met with?
It's time to develop something just for them and all future prospects. Time for an example.
Example: A consultant who specializes in business succession planning has just found his first three clients. He discovered that business owners are concerned about the legal processes and red tape attached to transferring authority to the "next in line." There are tons of other concerns business owners have, but this is the most prevalent.
Our consultant creates an incredibly detailed white paper that includes everything a business owner needs to do legally before retiring to the golf course. Once it's done, he sends it to all of the leads who've turned him down (as a test).
If you do this with your ideal clients, you'll see if the content is well received. If so, you've got yourself a lead magnet. A lead magnet is a valuable free guide (or course) that fulfills a need of your prospects in exchange for a valid email address. Don't overlook this tip; it's crucial for the long-term success of your marketing funnel.
You can put this lead magnet on your website, send a link in your prospecting emails, or even mention it at conferences and in-person events.
Bonus Tip: Write down a list of questions and concerns your prospects share. You can use this to develop more content for attracting new leads and closing the ones you have.
Things you should have in 60 days:
Several pieces of content (and ideas for more)
Lead magnet to start getting email addresses
A better idea of your ideal clients
Days 61-90
Now, it time for you to fill your funnel with prospects and the content for them.
But there's a caveat. One big cause of consulting burnout is the "soloprenuer" problem. In other words, you're the sales team, talent, and bookkeeping department in one. Burning your candle at both ends is a problem that has ended many careers.
It's this problem that makes it crucial for you to set up your prospecting pipeline within our target 90-day timeframe.
By having a hands-off marketing funnel that acts as an automated staff member, you'll guard against overwhelm. Instead of running through dozens of cold leads only to need a new set of fresh names, your content delivered through email can be warming up the prospects that passed on your services the first time.
Food for Thought: Depending on your industry, the buying cycle for new clients could be a year or more. This fact makes it crucial to continue the conversation (through content) over the long haul.
Creating a series of content and other forms of communication will gently nudge your leads down the river toward becoming your client. Meaning your life will be more about helping your clients and (slightly) less about the chase.
You can also start putting leads into your funnel before your initial contact via social media ads, inbound marketing, and SEO.
Before you know it, you'll have a genuine pipeline that is reaching out to you.
Things you should have by day 90:
A lead nurturing funnel with content that speaks to your client's needs
Content that also speaks to your ability to fulfill those needs
Calls to Action to move leads closer to the sale
Conclusion
The world of consulting can pull you in a thousand different directions.
It's helpful to write down a roadmap to where you want to go, and revisit it often.
By focusing on leveraged activities (like landing your first 3 clients, filling your pipeline, and building your automatic sales machine), you'll have the pieces in place to make this next quarter life-changing.
Question: What activities will you attack in the next 90 days of your consulting business? Get your plan out in public by sharing in the comments below!