2022 Shopify Customer Stats
$19.3M
Black Friday Cyber Monday weekend revenue
$231.7M
Revenue attributed to Drip
1.1%
Average click-through rate
35.45%
Average repeat-purchase rate
The easiest Shopify integration ever.
Syncing your Shopify store with Drip is a cinch. Connect in just a few clicks and start letting your customer data lead you to uber-personalized automated marketing that helps you multiply your best customers, not your costs.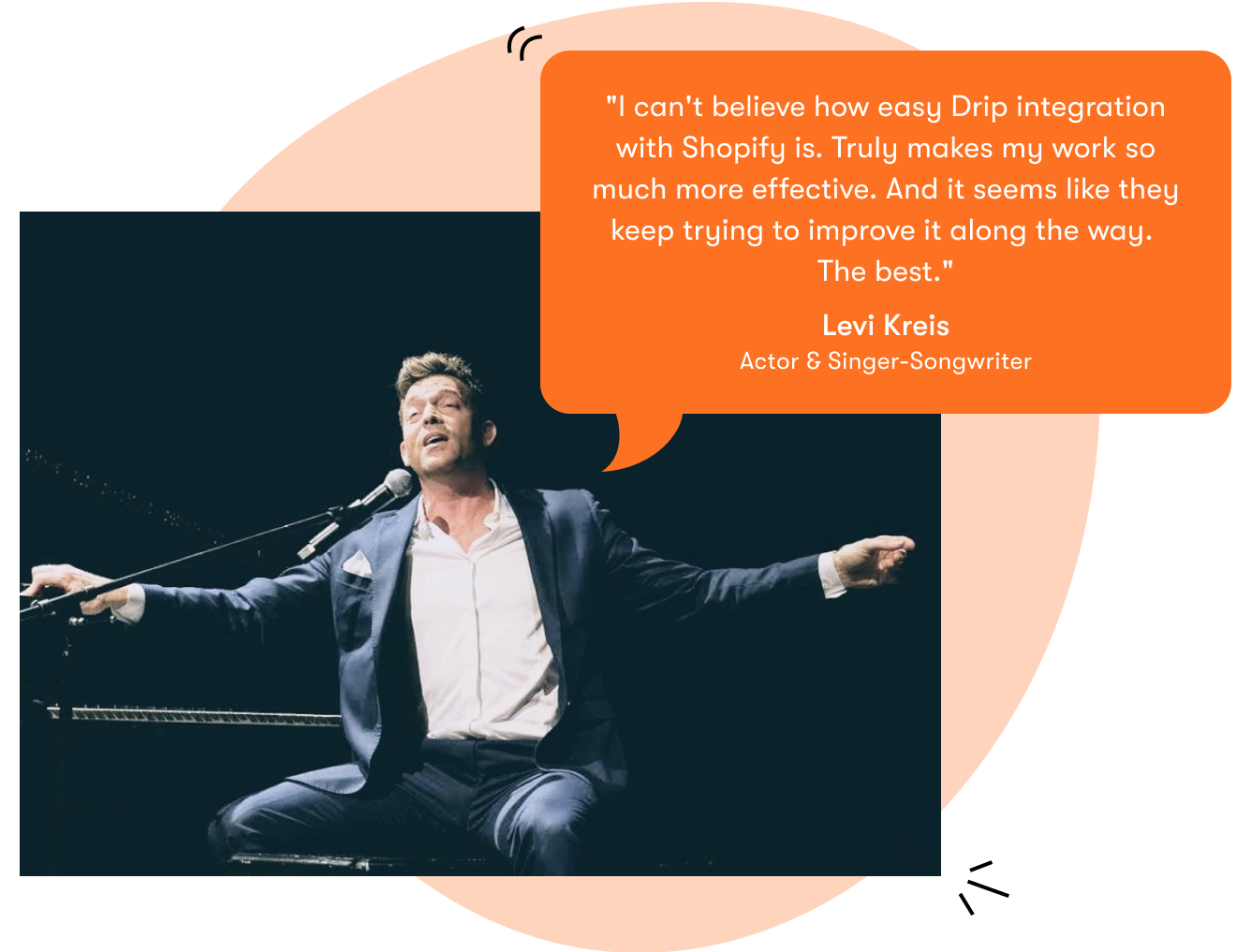 "I'm about [1 year] into using Drip with Shopify. It's a powerful toolset that lets you access customer segments for targeted email comms… I wish all store apps were this good."

Shopify Review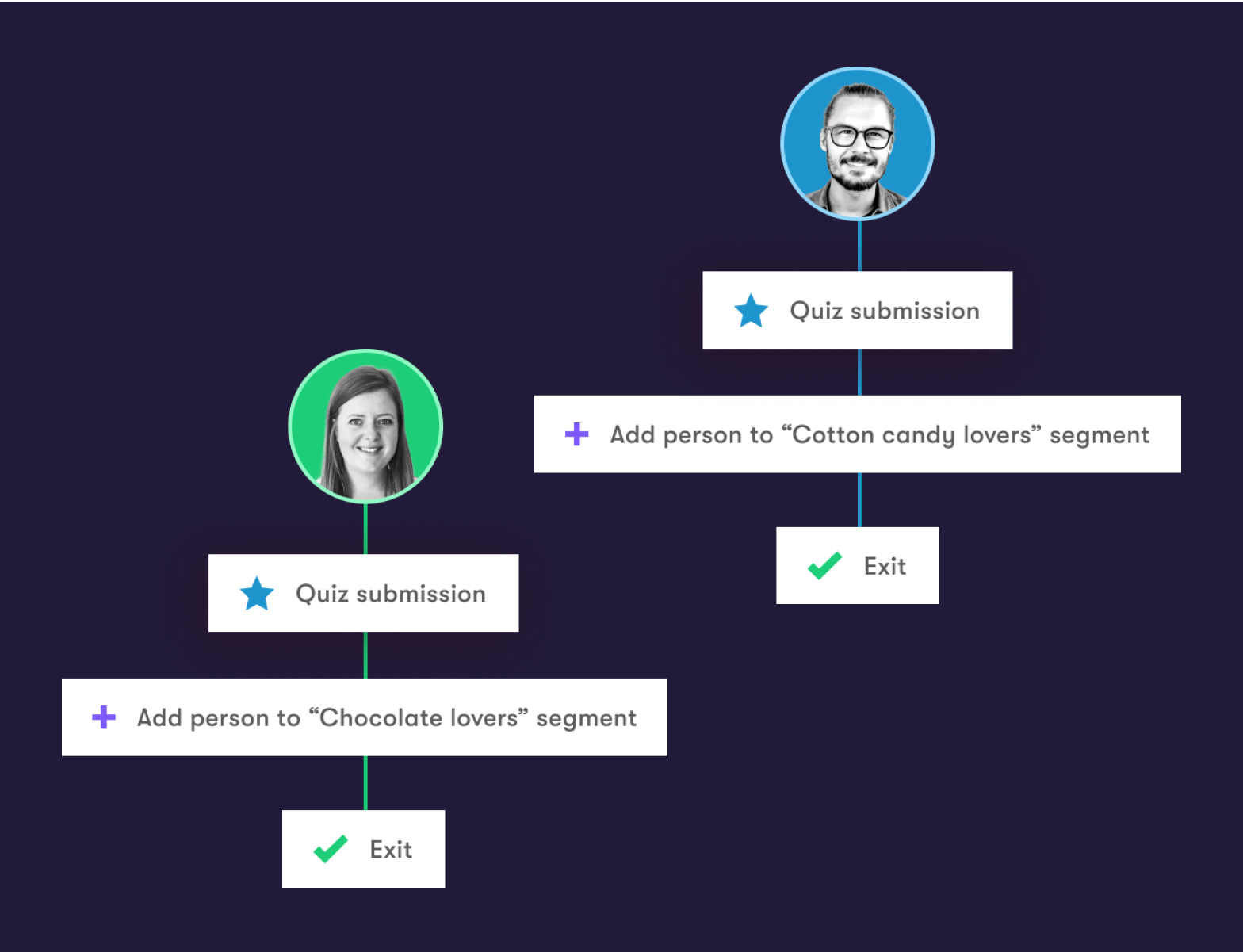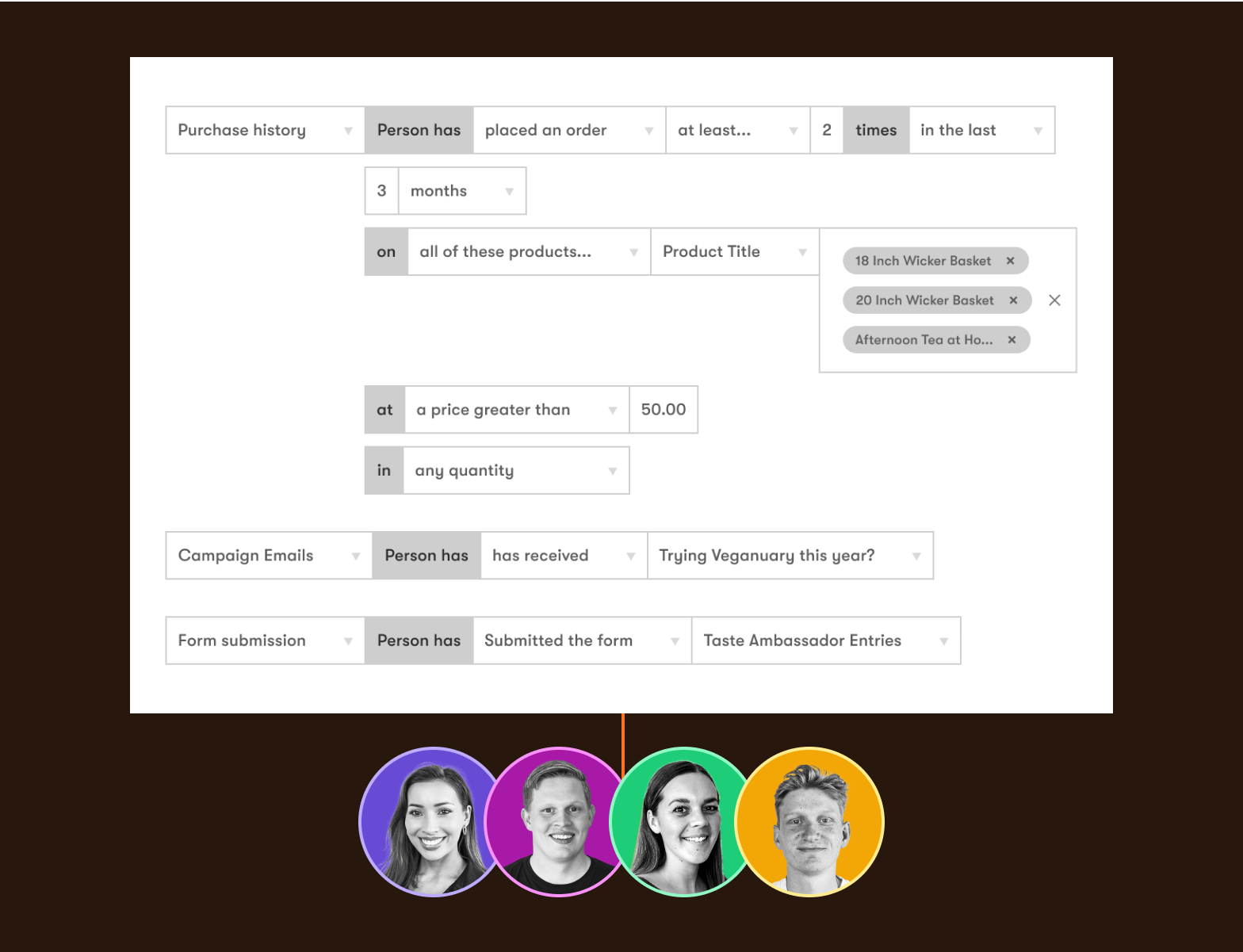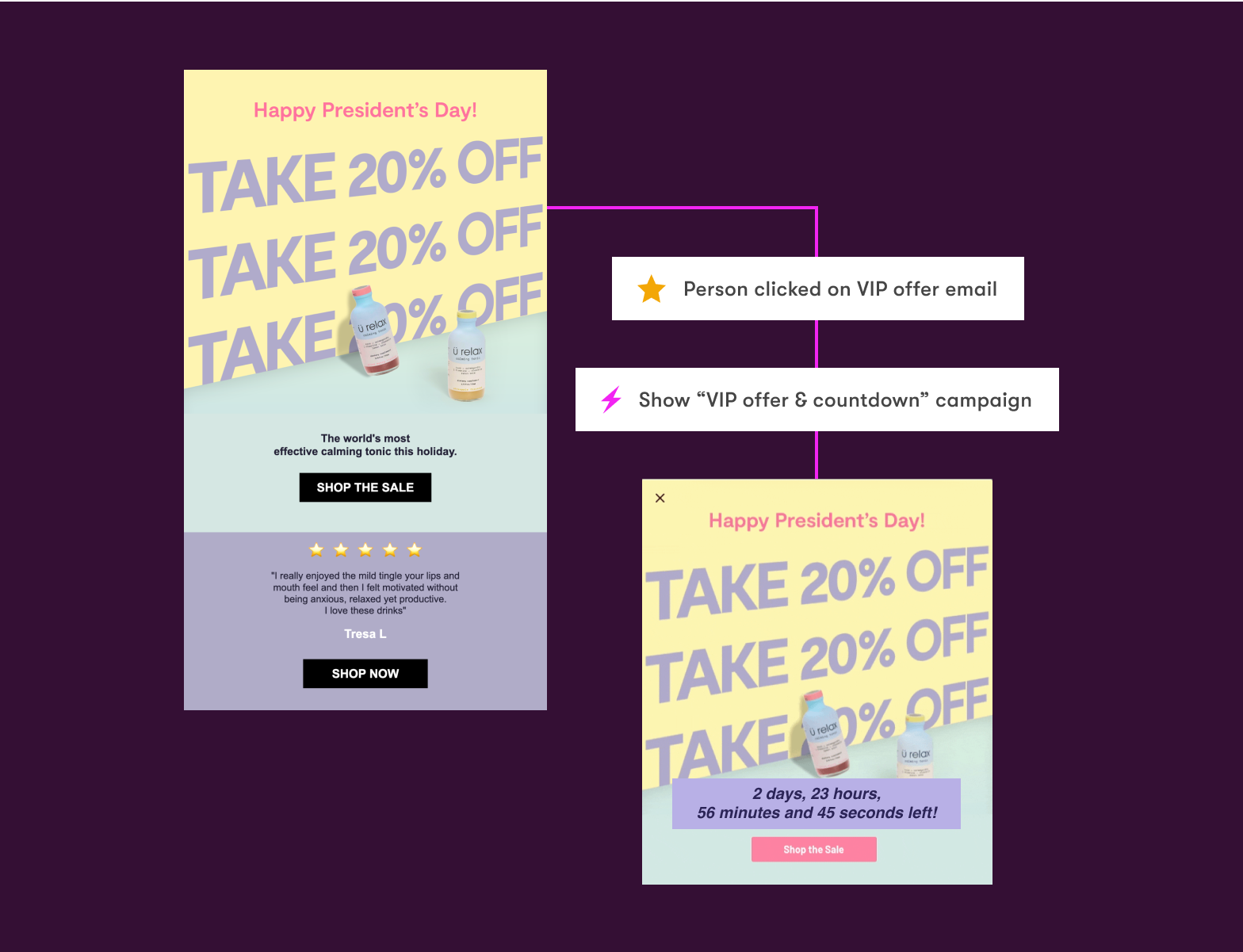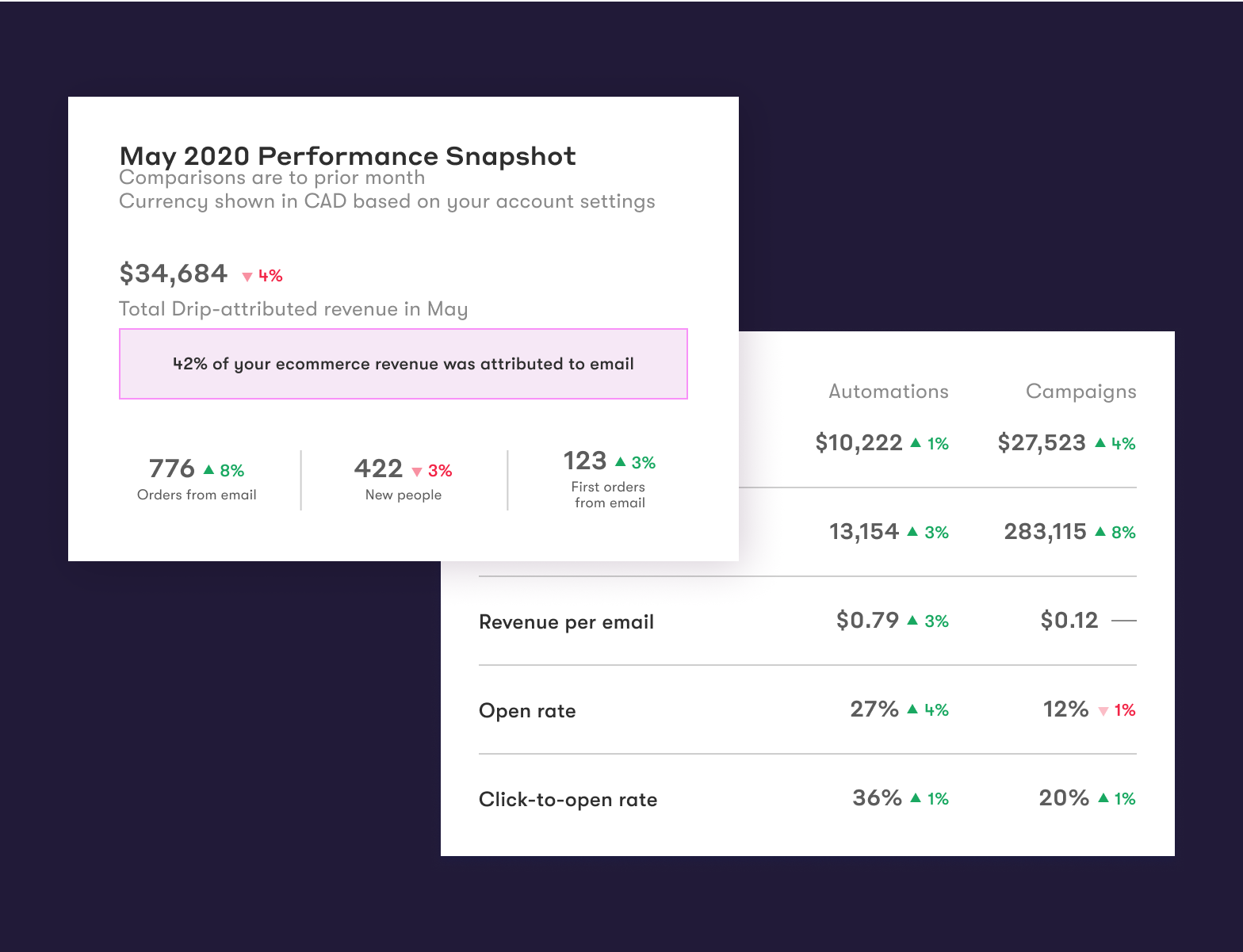 Let your customers lead the charge with Drip.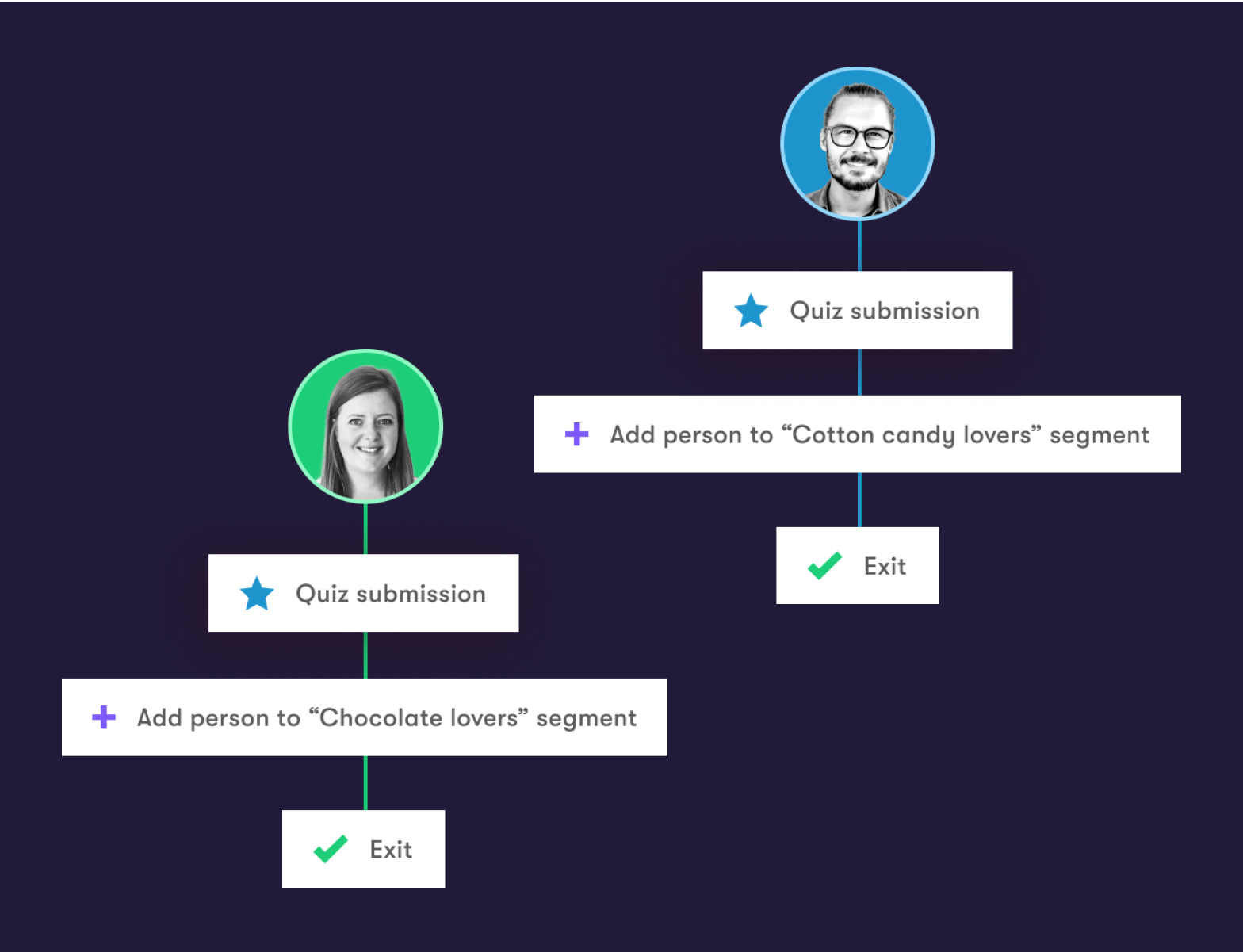 Know your customers (to grow them).
Through customer data management, enrichment, and analysis, Drip surfaces the right stats and delivers key insights to help you better understand your best customers, and multiply them.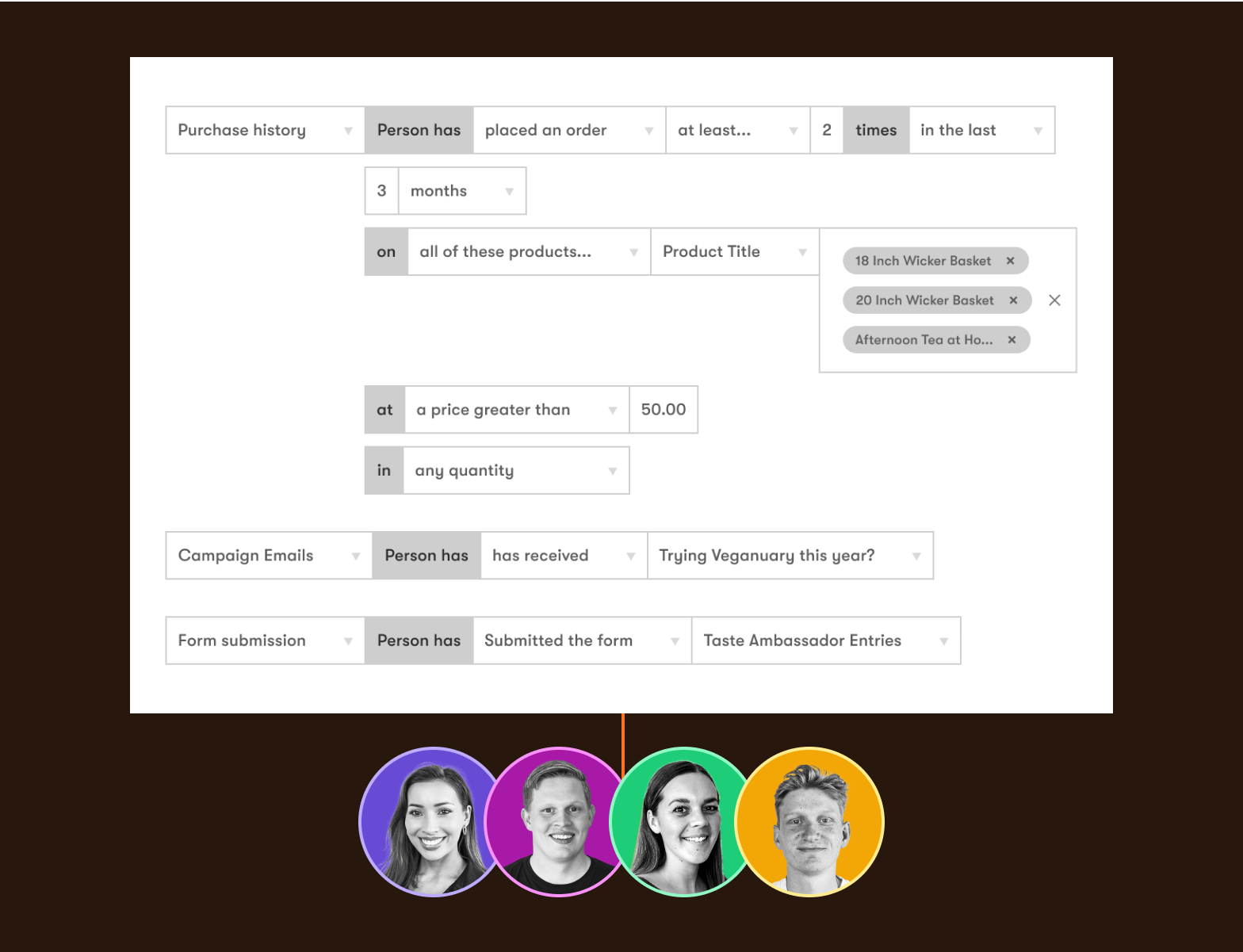 Make your customer journey shine.
Using pre-built, plug-and-play segments and a customer-first approach, Drip turns your insights into multichannel strategies that put your Shopify store on the most sustainable path forward.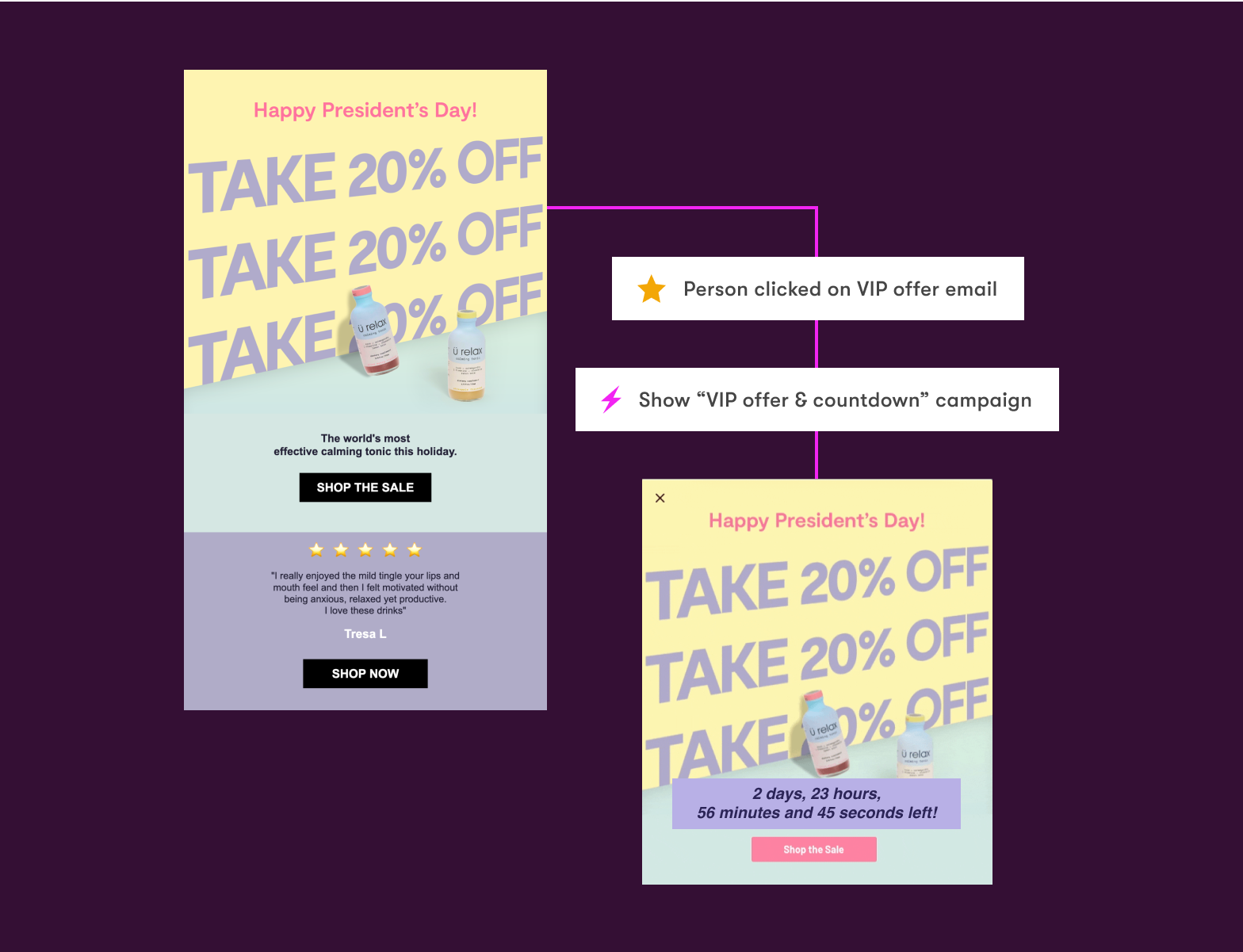 Engage—when and where it counts.
From first-time visitors to lifetime customers, Drip helps you engage every segment of your audience through email, Onsite, and automation that's as personalized as they come.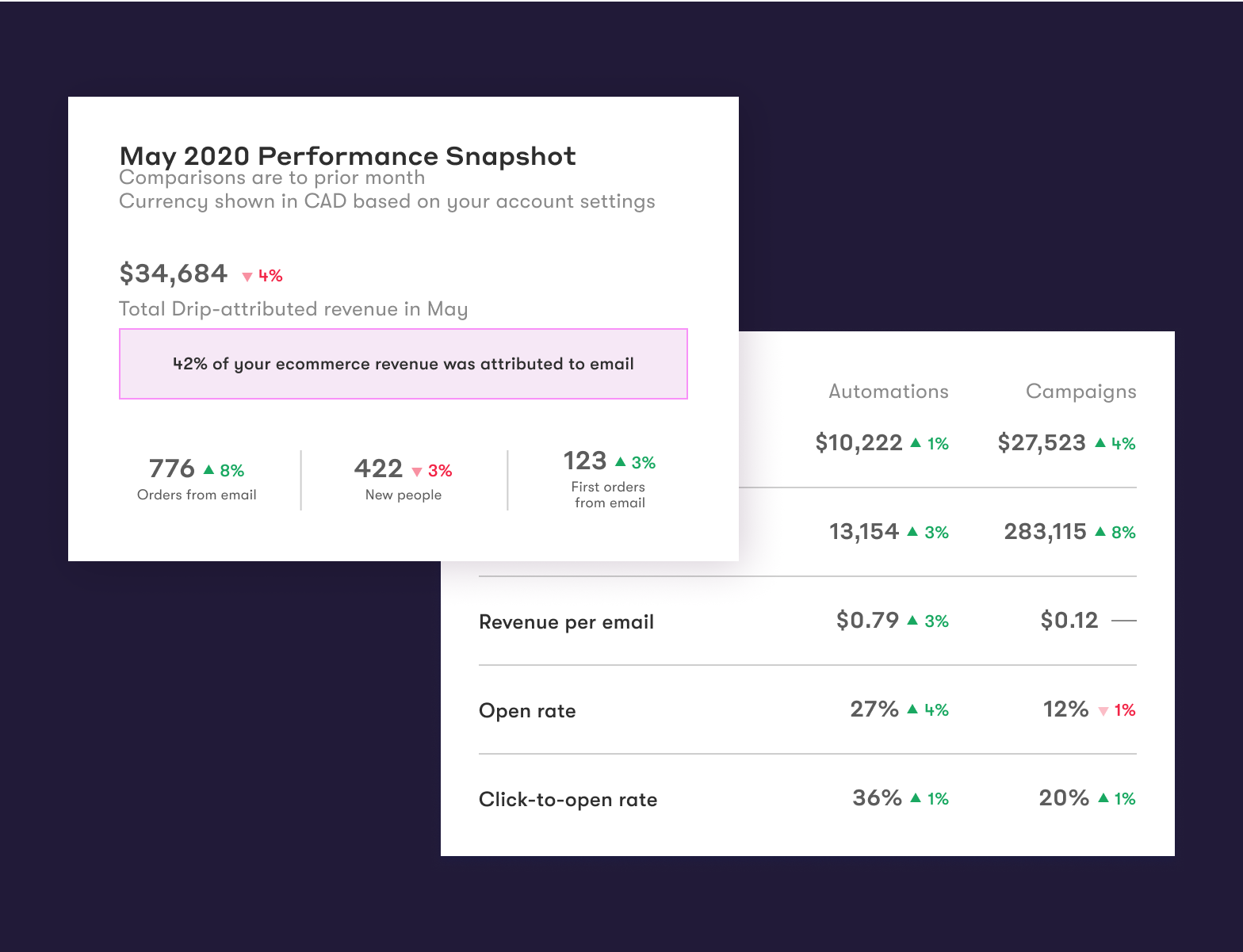 Fine tune according to the facts.
Get clear insights from in-depth segment and performance analytics. Learn what works and make better, more profitable decisions. Fortify your best customer relationships for the longterm.