I think you'll agree with me on this: To receive more email opens, you need compelling subject lines.
And you've probably heard about how to write attention-grabbing subject lines with suggestions including:
Keep it short and sweet;
Include a familiar name;
Eliminate filler words;
Place important words near the beginning;
And so on.
Surely, these suggestions work, but most businesses are already using them—including your competitors.
So, how do you stand out in your subscriber's inbox given that an average office worker receives 121 emails per day?
By injecting social proof into your subject lines.
How exactly do you get more email opens by using social proof? Keep reading to learn.
Table of Contents
1. Include a Testimonial
Testimonials are your customers' proclamations to prove that your services or products are of high quality.
Ninety-five percent of customers check out reviews before deciding to buy something online. Meaning, one positive review can impact tens or hundreds of potential customers to take action.
When used correctly, testimonials are an effective way to get more email opens and increase engagement. They can help persuade your subscribers about the value and quality of your products.
However, we often bury testimonials deep under the email body. In fact, it's best to include them in the subject line to get the subscribers' attention and encourage action, just like Beauty Bay does:

You may already be receiving testimonials from diverse sources including social media reviews and posts, interviews, case studies, and peer reviews (Amazon, Yelp, etc).
Look at this example from Warby Parker where they feature customer tweets with the subject line "Hear it from our customers":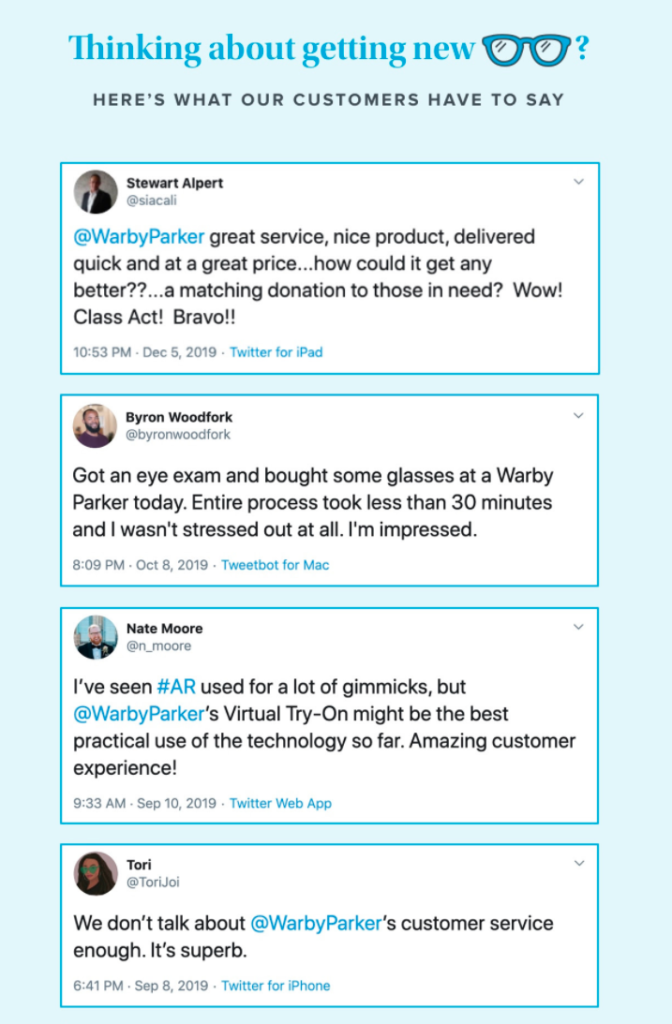 2. Share Your Numbers
Telling your customers that your service or product is super popular is one thing. But showing them how popular it is? Now, that's a difference-maker.
To display more social proof, you need to be specific, and that boils down to one thing: numbers.
It's easier for people to jump on a bandwagon than to blaze a trail. So, if you've got numbers to show to your audience, go ahead and show them in your email subject lines.
You can display any of these numbers in the subject line:
The number of happy customers
The number of subscribers
The number of social media followers
Transactions for specific products sold
The number of years in business
Stats from a case study
Check out this example from MeUndies where the company celebrates the 10 millionth pair of underwear they sold: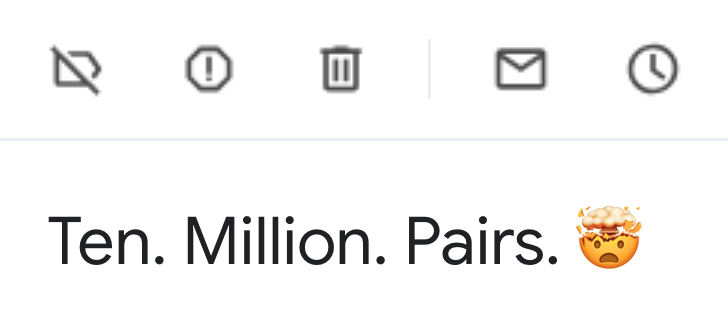 3. Promote Popular Products
Most e-commerce marketers miss out on an opportunity that's always in front of them: getting repeat sales from existing customers.
Studies show that in year one, top-performing companies get over 20 percent of their revenue from return customers. Similarly, during the third year, these companies get 60 percent of revenue from repeat customers.
That's why you should convince your existing customers to buy a product similar to the one they bought earlier or simply promote your bestsellers to them.
Using email marketing, you can promote your most popular products with the stamp of social proof. Here's how Topshop pulls this off: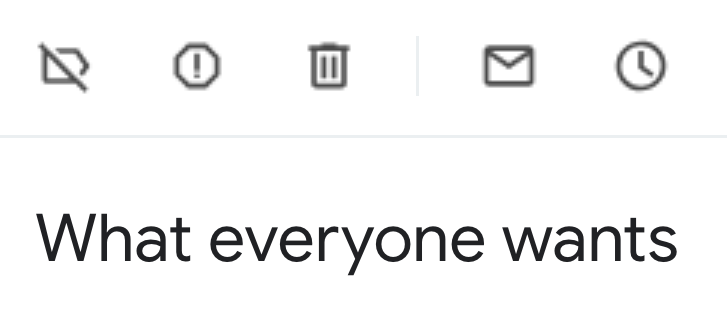 And this is what you see when you open its email: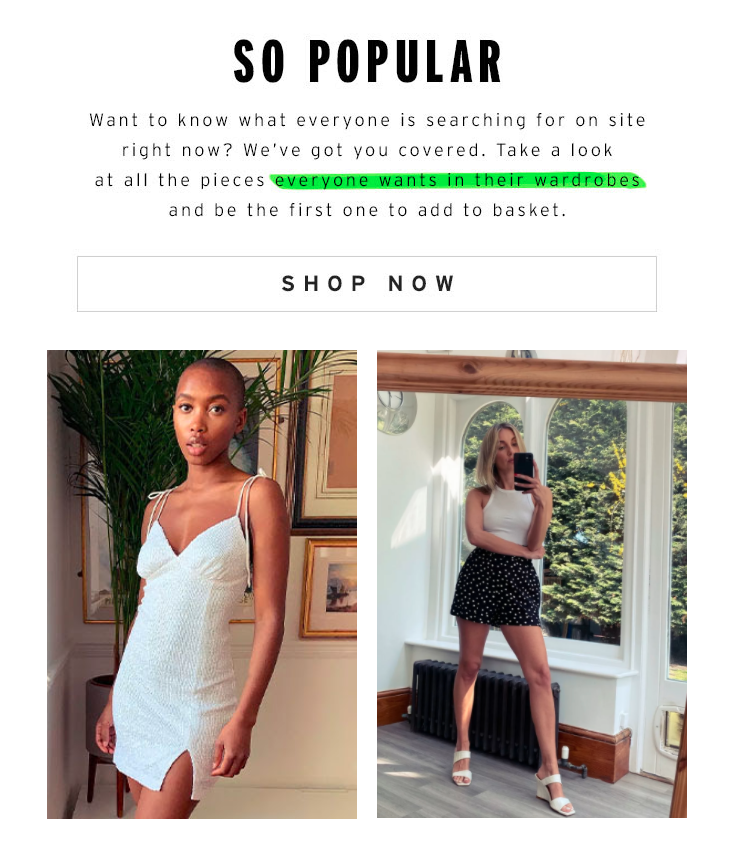 Product recommendations based on what other customers are viewing right now. Brilliant.
4. Include an Endorsement
Getting endorsed by an online influencer or celebrity is a smart way to get you more brownie points. Not only does it boost your brand credibility, but it also helps to convert more prospects.
People trust influencers and celebrities. Getting an endorsement from a celebrity or a popular Instagram influencer can be difficult and costly. But you can still use this strategy even if you don't have the budget to seek an endorsement from celebrities like Dwayne Johnson or Mark Cuban.
Find the influencers in your niche and partner with them, instead. For example, you can reach out and offer your product's free sample in exchange for the influencer's endorsement.
Once you receive the endorsement, you can send out an email with the celebrity's name in the subject and earn your brand instant credibility.
Here's a good example where Wool and the Gang uses the British artist, Dua Lipa, to market its products: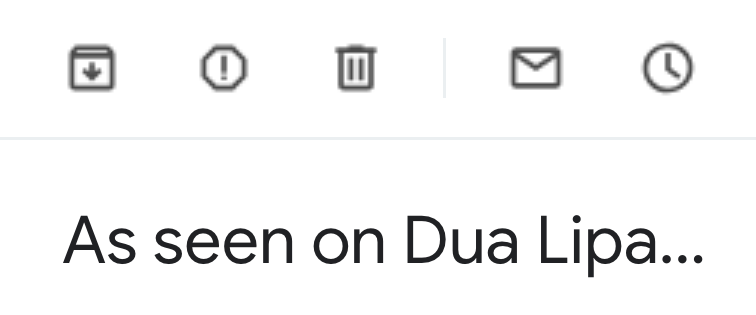 5. Highlight Your Awards
If you received any awards for outstanding performance in your industry, don't hide it. Awards carry a lot of credibility when it comes to guiding potential customers to make a purchasing decision.
Credibility and trust are critical currencies online. No one is ready to conduct business with a company they don't trust.
If your products are as good as those of your competitors, then awards can make a difference in the eyes of a prospect.
Here's an example by Tuft & Needle:

And this is the content of the email: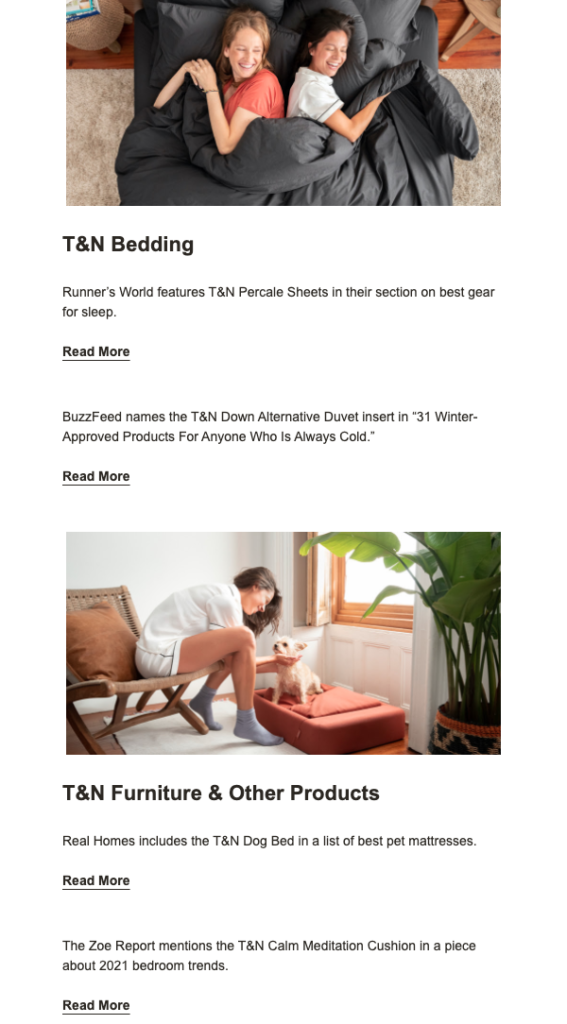 6. Include Media Mentions
Has any media platform mentioned your company? Other than adding logos of various publications on your website, you should also mention it in your email subject lines.
Media approval impacts social behavior. It makes your audience picture you as an industry expert, which makes them choose to do business with you.
Mentioning a media publication in your email subject adds strong social proof to your email messages. The subject compels prospects to open the email and take action.
You don't have to be interviewed by a popular television channel reporter or feature on an international magazine to mention it in your email subject lines.
If an industry blog, podcast, or authority magazine mentions your company, be sure to include those praises in your email subjects and their logos in the email body.
Here's an example from Material:

And this is what the email looks like: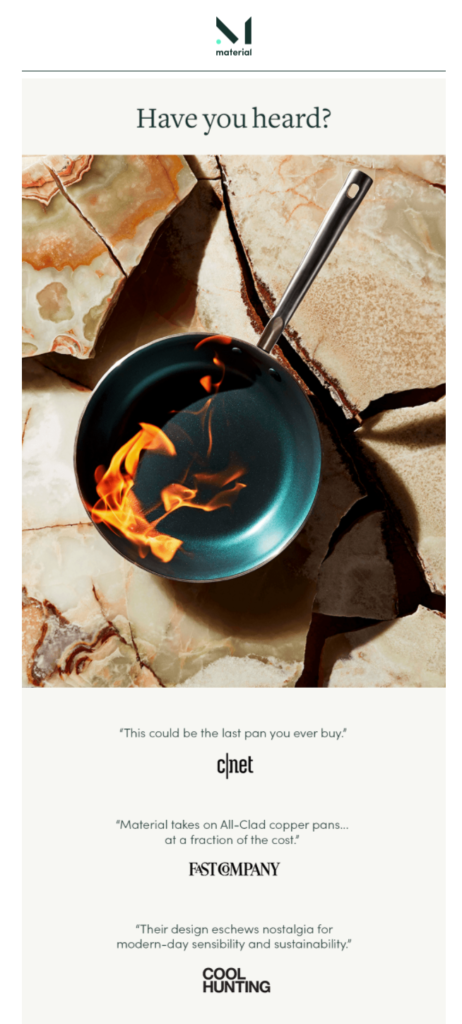 7. Mention Your Partnerships
Other than partnering with influencers, you can also partner with other brands to widen your reach and exposure.
Partnerships can make your services and products more marketable because the audience from other brands gets to learn about your services or products.
Other than partnering with bloggers in your niche, you may also collaborate with non-profit organizations and support their causes.
After partnering with a brand or organization, let the word go out in your email and your recipients will start to picture you differently (in a positive way). Check out this example by Birchbox:

Conclusion
Using social proof subject lines is the easiest but most underutilized email marketing approach. By using the above strategies, you'll make it easy for your prospects to invest in your company. Take the credibility your brand has earned and turn it into paying customers.