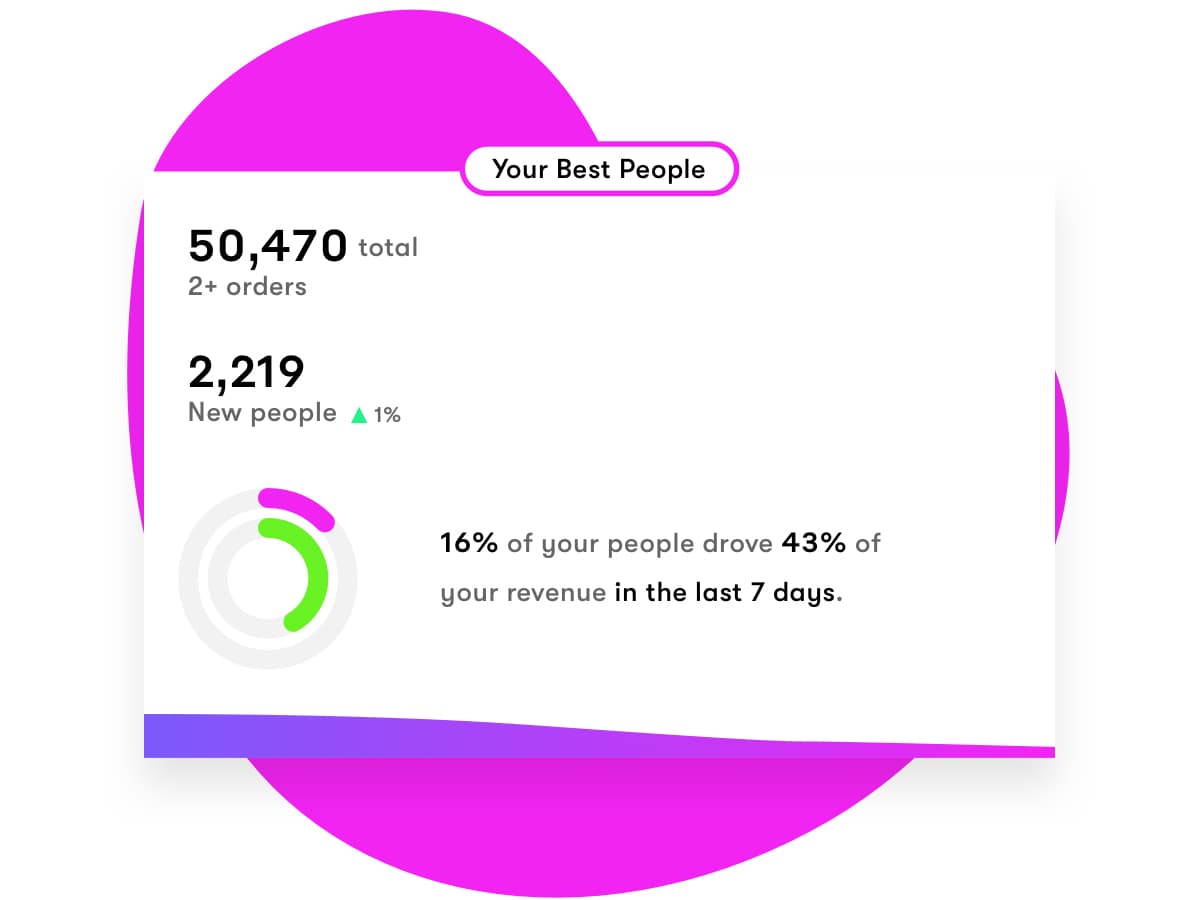 Get to know your customers.
WooCommerce is the world's most customizable ecommerce platform, which means the pool of customer data you can wade through is basically endless. Drip distills all that data and shows you how loyal your customers are and how that loyalty impacts your bottom line.

See who's just started shopping with you, who's made a purchase, and who's already made the hard-to-earn second purchase. By tracking how your customers go from first-timer to lifer, you gain a deeper understanding of how your most valuable customers shop with you. See which experiences resonate, then make more of 'em with Drip.
Get help guiding customers toward loyalty.
Once you have a clearer understanding of your customers and how they're shopping with you, we offer up proven recommendations that drive long-term loyalty at any stage. From Cart Abandonment Campaigns to Welcome Workflows, always know your next strategic move.

Using Drip means WooCommerce stores can finally connect all their customer data to their marketing channels. This makes creating multichannel campaigns that automatically adapt and react to your customers' actions fast and scalable. Don't get stuck guessing what the next best step is—we'll help you know what will have the most impact with your audience.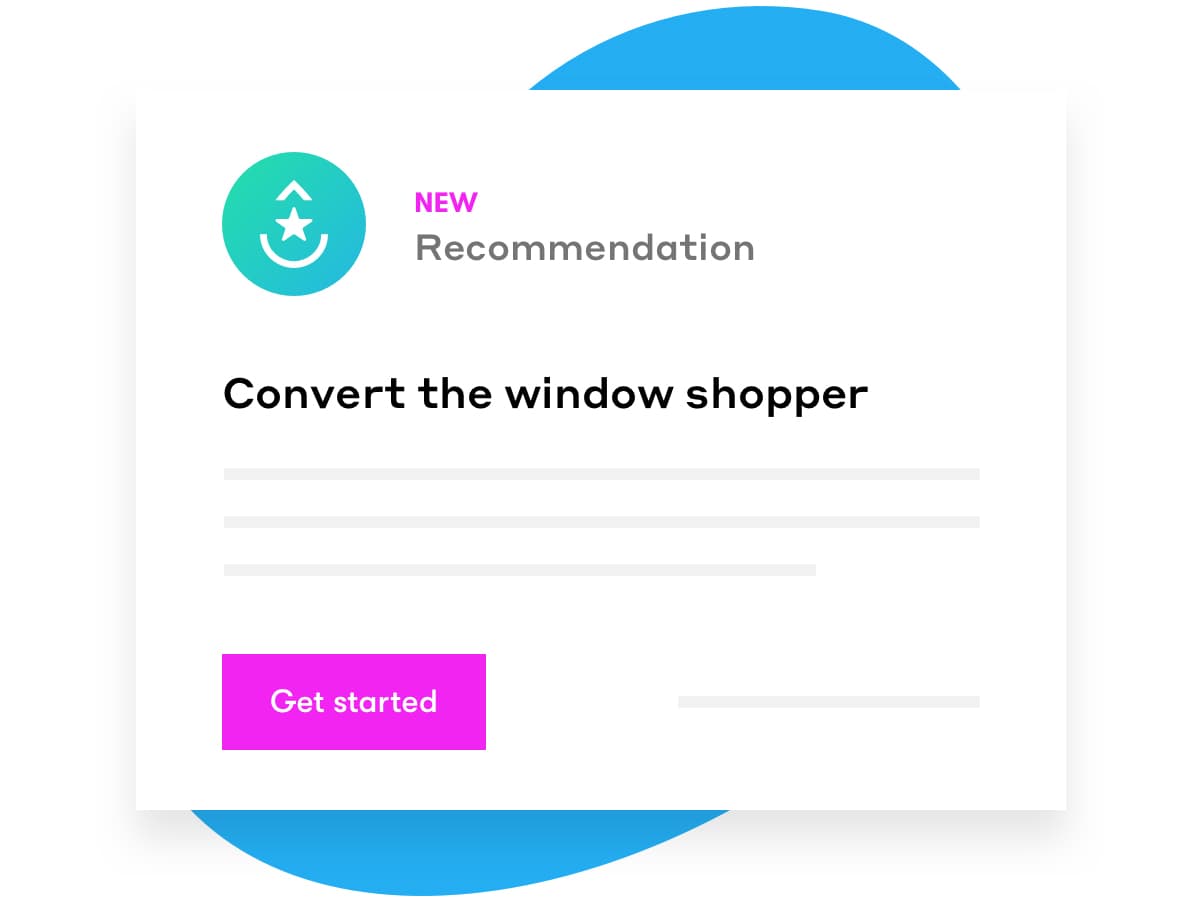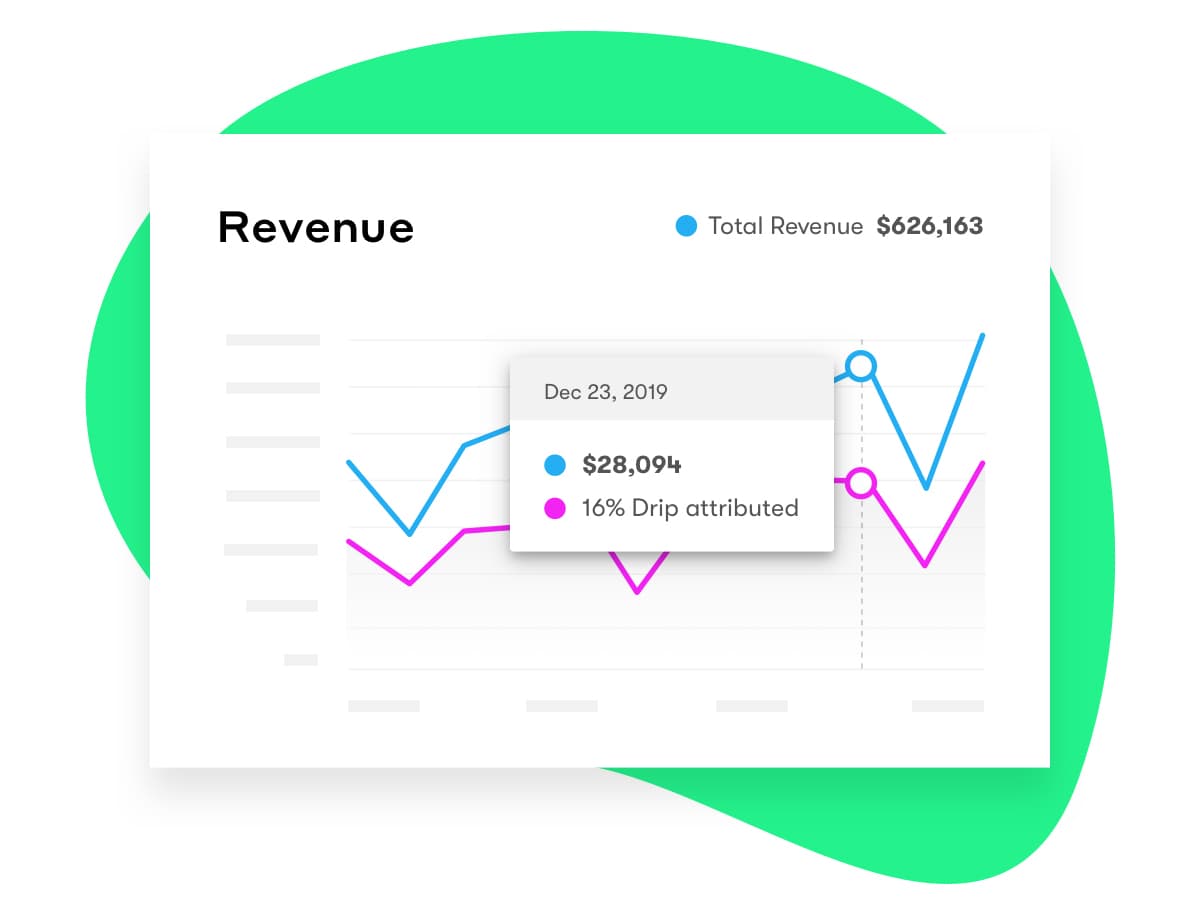 Understand your ROI in just a glance.
With a clean and clear dashboard in your account, always understand how your work in Drip is paying off. Get an eyeful of your revenue performance, top marketing strategies, and more, so you can see which strategies to rework or optimize.

Your Drip Account Dashboard will save you time and guesswork. With your most important KPIs front and center, you'll know how your tactics built with Drip are paying off. Never be left to piece together your most important metrics on your own.
People love Drip.
"I was able to get valuable automated flows running in a few days that have consistently driven sales for me."

Drive more sales with Drip today.
Start a 14-day free trial of Drip, no credit card required.