1ShoppingCart
Ecommerce
Perform actions in Drip any time a new order is placed.

AccessAlly
Membership
Sell and deliver online courses through Drip's tag automation on WordPress.

Acuity
Scheduling
Send emails based on people's behavior when they book meetings.

Authorize.net
Payment Processing
Move people to different campaigns in Drip when they make a purchase.

Automate.io
Marketing Automation
Automate marketing, sales and business processes with Drip.

BigMarker
Webinar
Trigger Drip campaigns based on webinar activity.

Bigpicture
Marketing Automation
Trigger workflows from website events without writing a line of code.

Calendly
Scheduling
Send emails to your appointment leads based on their behavior.

Call Loop
Lead Capture
Capture leads from SMS text messages and add them to your Drip marketing campaigns.
Chargify
Payment Processing
Trigger Drip workflows from sign ups, payment failures, and more.

ClickBank
Payment Processing
Send new ClickBank sales, refunds, and more into your Drip account.

ClickFunnels
Lead Capture
Capture leads and tailor emails to specific points in your sales funnel.

Close.io
CRM
Send your Drip subscribers into Close.io leads.

Convertflow
Lead Capture
Personalize your website calls-to-action based on user data in Drip.

Convertplayer
Video
Turn your video viewers into leads and email subscribers in Drip.

Coupon Carrier
Ecommerce
Distribute your unique codes to new or existing subscribers.

Crowdcast
Webinar
Track the activity of your live event & webinar audience.

CustomerLabs
Analytics
A point and click tool to set up event tracking without coding.

Deadline Funnel
Lead Capture
Send emails with "evergreen" deadlines and countdown timers.

Demio
Webinar
Send people who register for webinars to Drip automatically.

DPD
Payment Processing
Trigger actions in Drip based on new digital product purchases in DPD.

Drift
Customer Support
Talk to your website visitors in real-time. Send those new leads into Drip.

E-Junkie
Ecommerce
Nurture folks in Drip when they buy your digital downloads, automatically.

EasyWebinar
Webinar
Apply triggers to Drip for both live and automated webinars.

Eventbrite
Event Management
Follow up with registrants and attendees for your events in Eventbrite.

Facebook Lead Ads
Lead Capture
Capture leads from Facebook and push them into Drip in real time.

Fastspring
Ecommerce
Add subscribers into Drip from your FastSpring data.

Fomo
Lead Capture
Stream recent lead signups on your website.

GetSiteControl
Forms & Surveys
Add website widgets to capture email address that go straight into Drip.

Gleam
Forms & Surveys
Run competitions and capture emails into your Drip workflows.

GoSquared
CRM
Customize and trigger your Drip emails with user data and events.

Gravity Forms
Forms & Surveys
Create or update subscribers and add tags when users submit your forms.

Gumroad
Ecommerce
Trigger Drip campaigns based on your users' buying behavior in Gumroad.

Hello Bar
Forms & Surveys
Capture leads from your website and push them into nurture campaigns.

Inkit
Marketing Automation
Trigger automated direct mail campaigns through Drip workflows.

Insightly
CRM
Send leads from Drip workflows into Insightly for sales to follow up.

Instapage
Lead Capture
Nurture your opt-ins with marketing automation using Instapage webhooks.

Integromat
Marketing Automation
Automate repetitive tasks with Integromat and Drip .

Interact
Lead Capture
Send leads from your quizzes, assessments and more from Interact to Drip.

Kajabi
Membership
Collect leads from your Kajabi forms and pages and send them into your Drip workflows.

Kickbox
Email Verification
Verify email addresses to improve deliverability, protect sender reputation, and save money.

KickoffLabs
Lead Capture
Send the leads you collect in KickoffLabs to Drip with a few clicks.

Leadpages
Lead Capture
Effortlessly send new leads into Drip campaigns or workflows.

MailOptin
Lead Capture
MailOptin convert your website visitors into email subscribers and customers

Member Mouse
Membership
Drip out content to your membership site members in Drip.

Memberful
Membership
Add your members data from Memberful into your Drip workflows.

Memberpress
Membership
Re-engage cancelled members, send emails, and update user data in Drip.

MyThemeShop
Ecommerce
WP Subscribe Pro & Content Locker Pro plugins offer 1-click integration with Drip.co.

Nanacast
Ecommerce
Add leads who purchase products into Drip campaigns automatically.

NeverBounce
Email Verification
NeverBounce is the leading real-time email verification and cleaning service.

OptimizePlayer
Video
Full video marketing automation and lead capture for Drip.

Optingun
Lead Capture
Social Opt-in forms with Drip Integration for email marketing

OptinMonster
Lead Capture
Capture email opt-ins and add them to Drip campaigns with a few clicks.

Outgrow
Lead Capture
Pass Outgrow calculator and quiz leads directly into Drip workflows.

PayPal
Payment Processing
Automatically send users emails based on a purchase through PayPal.

PieSync
Marketing Automation
PieSync integrates Drip with other apps for an automatic 2-way contacts sync.

Pipedrive
CRM
Send your most engaged subscribers into Pipedrive as warm leads.

PlusThis
Marketing Automation
Powerful Add-ons & Strategies For Drip.

Privy
Lead Capture
Build your email list from your website and follow up automatically.

QuickEmailVerification
Email Verification
Verify all email addresses in your Drip mailing list and increase campaign ROI

Recurly
Payment Processing
We will add your new customers from Recurly as subscribers in Drip.

S2 Member
Membership
Send events for new sign ups, cancellations, and more into Drip.

Salesforce
CRM
Available for Pro users and higher. Send Drip leads into Salesforce.

SamCart
Ecommerce
Perform actions in Drip any time a user records a purchase or refund.

Segment
Analytics
Send information about Drip subscriber email activity to Segment.

SendOwl
Ecommerce
Feed subscriber data from digital product sales into your Drip account.

Shopify
Ecommerce
Use Shopify events like new orders to trigger Drip workflows.

SproutVideo
Video
Capture targeted leads with powerful video marketing tools from SproutVideo.

Stripe
Payment Processing
Build automations based on subscriptions, payment failures, and more.

SumoMe
Lead Capture
Add subscribers to your Drip account when they submit your SumoMe forms.

Survicate
Forms & Surveys
All-in-one customer survey tool integrated with Drip.

Textiful
Lead Capture
Let subscribers easily opt in to your Drip account via SMS.

Thrive Themes
Lead Capture
Push new leads from Thrive opt-in forms into Drip automatically.

Thrivecart
Ecommerce
Record Drip events when a customer purchases using Thrivecart.

Unbounce
Lead Capture
Build your Drip email list with Unbounce landing pages and A/B testing.

Viralsweep
Forms & Surveys
Sweepstakes or contests that automatically send all subscriber information to Drip.

WickedReports
Analytics
Analyze your leads and customers journey.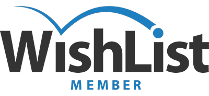 Wishlist Member
Membership
Automatically add or unsubscribe a member to to a campaign in Drip.

Wistia
Video
Convert your video viewers into leads and email subscribers in Drip.

WooCommerce
Ecommerce
Record new purchases. Nurture customers. Increase your LTV.

WPFusion
Ecommerce
Connect your wordpress site to Drip Workflows.

Zapier
Marketing Automation
Connect Drip to 45+ other popular apps (and counting) with Zapier.

ZippyCourses
Membership
Add your ZippyCourses students into custom Drip workflows.
Integration Name
Integration Category
Integration.description
Want to integrate with Drip?
Fill out this form if you're interested in integrating with Drip or have an integration that you'd really love to see, and we'll be in touch!
Experience marketing automation built for the next decade.
Let Drip work its magic for your business. Join Drip absolutely free (up to 100 contacts). Cancel anytime with 1 click.