If you're just starting a Software as a Service (SaaS) business it can feel like you're taking on the whole world. It can be thrilling, but it can also be overwhelming.
When you're perfecting your product, gathering customers, and launching, you have very little time left over for managing the details. You're probably looking for something to make your job a little easier.
What you need is the right toolbox. With the right apps, you can take the complexity out of tracking and managing your startup, so you can focus on the most important part of entrepreneurship – growth.
In this post we reveal seven of the best online tools that SaaS founders have found indispensable.
Let's go.
1. Track Your Metrics with ChartMogul
Tracking the effectiveness of the way you do your marketing is important, but it's also a thankless task – especially if you're trying to build your own internal growth dashboards in the early days. Who's got the time?
Fortunately, there are a number of services that are designed to do it for you quite efficiently.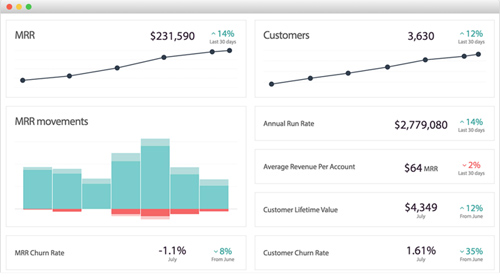 With ChartMogul for example, you can analyze all the key SaaS metrics including Committed Monthly Recurring Revenue (CMRR), Cash Flow, CMRR Pipeline (CPipe), Churn rate, Customer Acquisition Cost (CAC), and Customer Life Time Value (CLTV).
If you use Stripe, Braintree, Recurly or Chargify for your subscription billing, ChartMogul will connect and calculate all your key SaaS and subscription metrics too. Why waste time collecting it all yourself when there's an app for it?
Alternatives
Kissmetrics analyzes all your customer behavior across different devices plotted over time. It's a little pricey for small businesses, but goes far and beyond Google Analytics.
SaaS Metrics has pricing options that suit smaller startups.
2. Get to Know Your Customers with Olark and UserVoice
The more thoroughly you understand your typical customer's behavior and his needs, the better you can target your marketing strategy. Finding out how visitors to your site found you in the first place, and why they're visiting your site can be insightful.
This is where Olark comes in. It enables you to engage in a live chat with people while they are on your site, discover what they're looking for, and get to understand their habits a little better at the same time.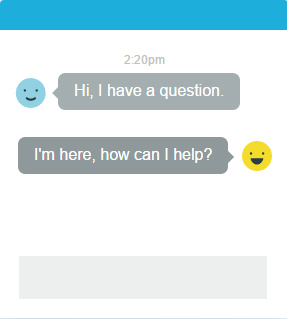 UserVoice is similar, but more focused on automatic feedback features, so you don't have to be present online all the time. Visitors get to vote on what features or information they'd most like to see on your site.
Alternative:
Qualaroo has plenty of additional features like exit surveys and advanced targeting.
3. Analyze Customer Behavior on Your Site with Inspectlet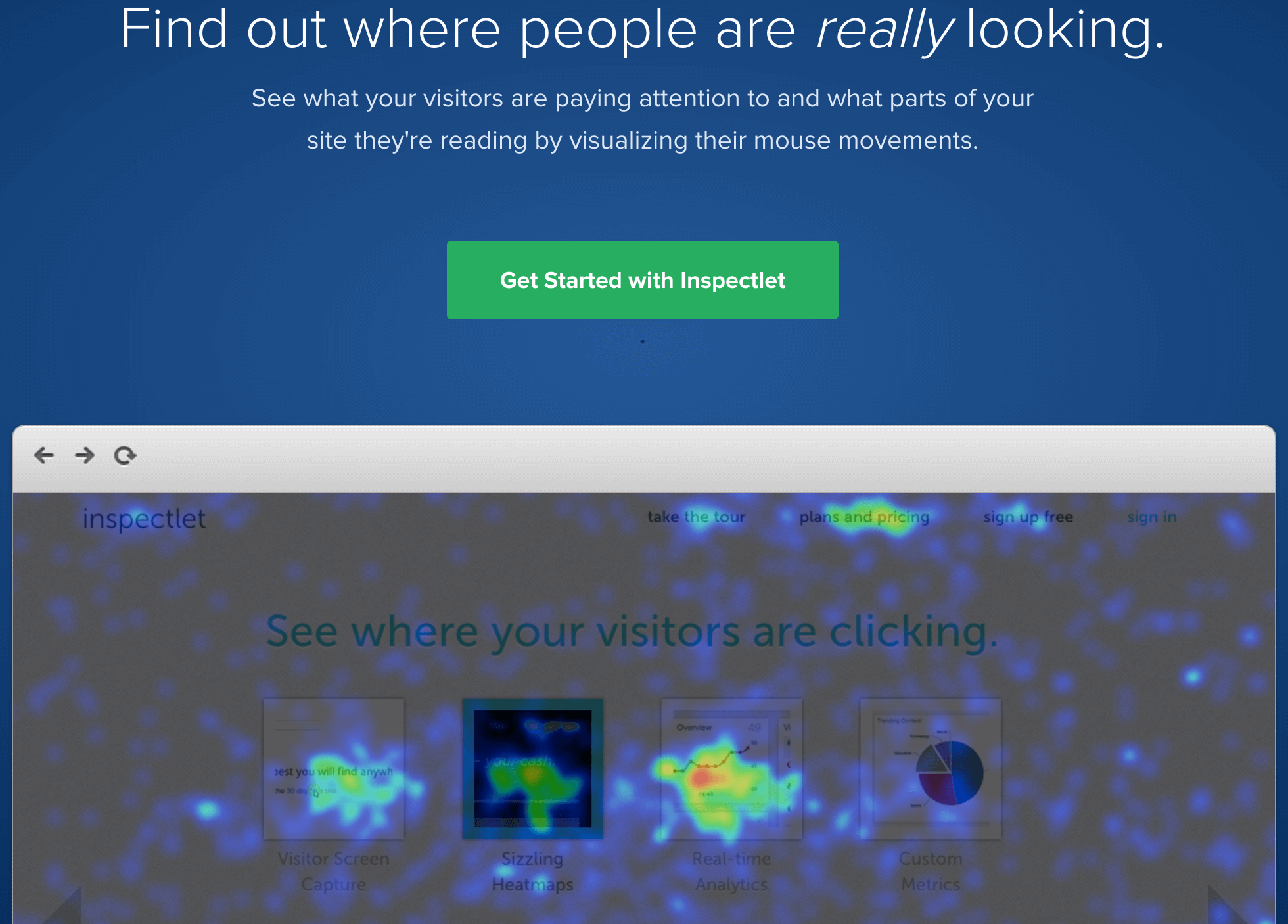 Inspectlet lets you record user sessions on your website and play them back, studying them to your heart's content. Where are visitors to your page spending the most time? Which features are getting the most attention? This app can let you know.
It includes heatmaps that track your visitor's mouse positions and scroll behavior because, in theory at least, the eyes tend to follow the pointer on screen. It's a handy tool.
Alternative
With SessionCam you'll also have access to heatmaps, web analytics, conversion funnels and field drop-off reports.
4. Simplify Communication with Slack

If you find yourself struggling to organize messages and documents from lots of people on different clouds and message services, something like Slack could simplify your life.
You can drop images, PDF's, or spreadsheets directly into Slack, and specify who it's shared with. It's also quite simple to sync your Dropbox, Google Drive or Box documents automatically. It's all kept together, and it's searchable – which is useful.
Curious to know how Slack can help out your sales team? Check out these tips and tricks from 13 sales teams.
Alternative:
Bitrix24 has far more functions, but it's also a little more complicated to use.
5. Manage Billing and Subscriptions with Chargify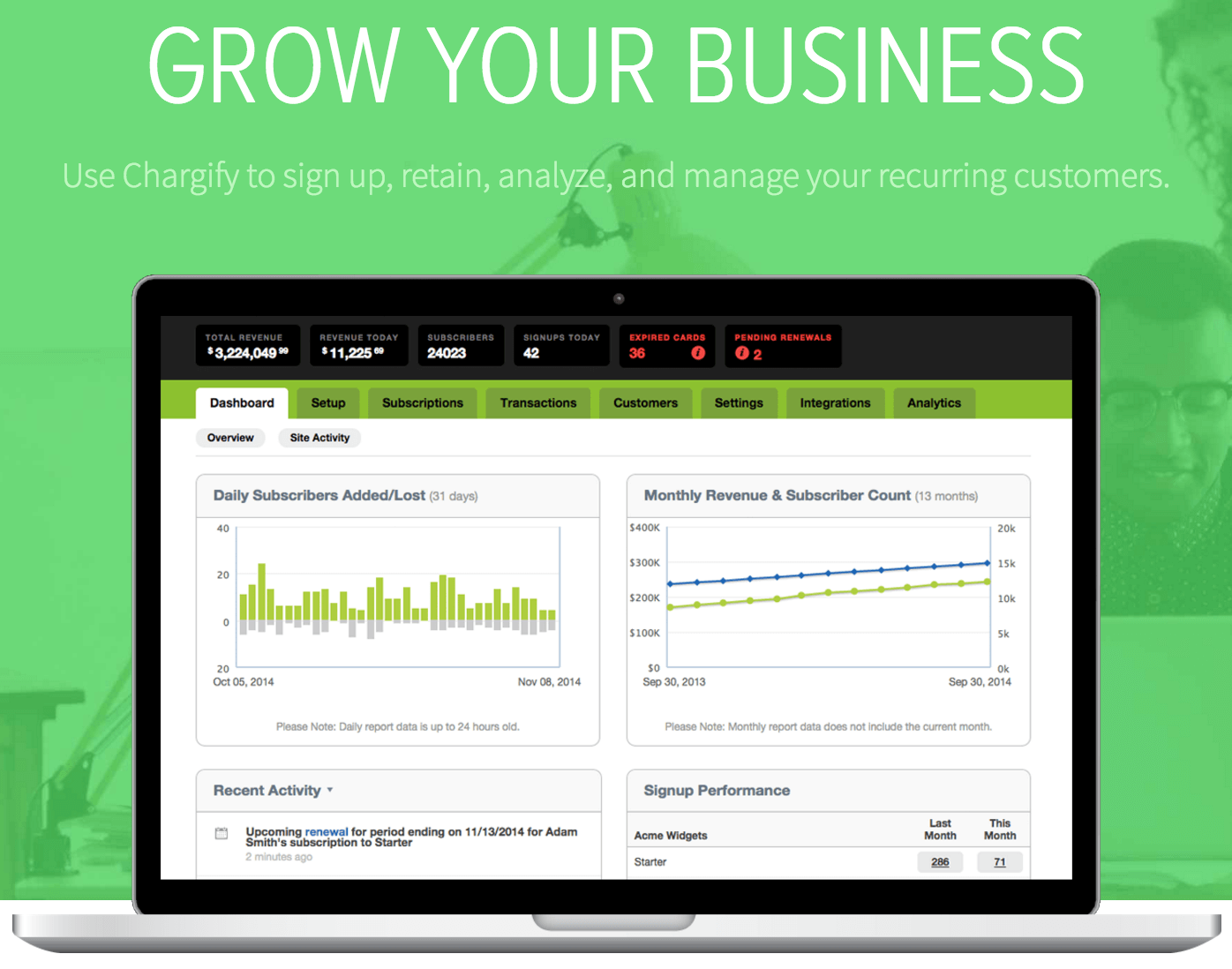 Chargify can handle the tricky business of billing, whether you're using credit cards, coupons and refunds, email receipts, or free trial periods. It's not necessary to design this functionality from scratch – just use the right tool to do it for you.
They also have analytical tools and metrics for subscription-based businesses. Chargify's mobile app is tastefully designed and comes with an easy to understand user interface.
Alternatives:
With Braintree, pricing is a flat fee of 2.9% plus $0.30 per transaction with no service length commitment.
Then again, with Stripe there's no setup fee, no monthly fees, no card storage fees, or fees for recurring billing.
6. Take Care of Accounting with FreshBooks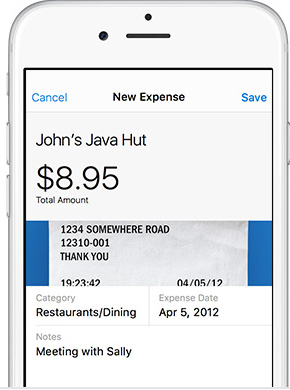 Keeping track of income and expenses is part of life for any business, and SaaS businesses are no different. You need a tool that makes it easy – and fortunately there are plenty to choose from.
FreshBooks is relatively lightweight, works on mobile devices, and has plenty of features to streamline accounting. For example, you can snap a picture of a receipt and log an expense right from your phone.
Alternatives:
Zoho Books has inventory tracking capabilities, as well as banking automation.
KashFlow is cloud based and has payroll features.
7. Tie It All Together and Automate Repetitive Tasks With Zapier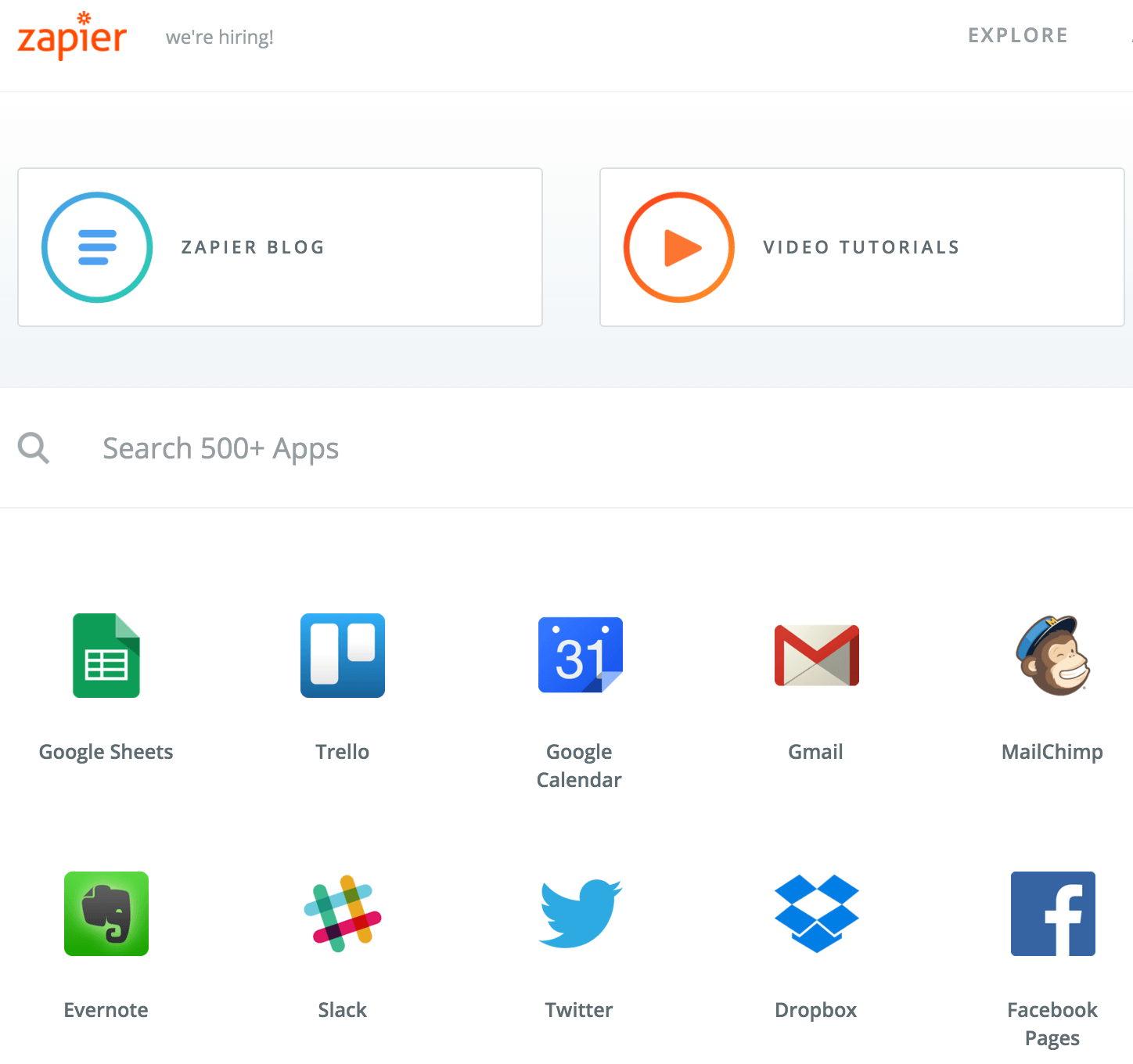 Instead of wasting time and energy on mindless tasks that could be done by a robot, use an app like Zapier. It makes life simpler by automating routine tasks.
A trigger event in one app sets off a series of events that you specify in other apps.  Use it to create backups from Gmail to Dropbox, share Tweets automatically to contacts in Slack, or perform any of those robot-like tasks that eat up the hours of the day.
Alternative:
IFTTT (If This Then That) is also quite popular, and does very much the same thing. It's also able to link to most of the popular online apps and automate the interaction.
Conclusion
These are just some of the best of the many affordable, intelligently designed services and tools available online that can make running your SaaS startup much more efficient. They can take some of the drudgery out of day-to-day tasks. This way you can focus on the parts of running a business that matter – and the ones that are the most fun!
As a SaaS founder you'll need something to help automate the process of marketing, managing customers (CRM) and getting feedback on the early development issues. Besides all of that there's still billing and accounting. The tools in this list are just the ones you need to take your SaaS business to the next level.
Which tools have you found invaluable to simplify and streamline your business? Are there any that you simply couldn't live without? Let us know in the comments section below!