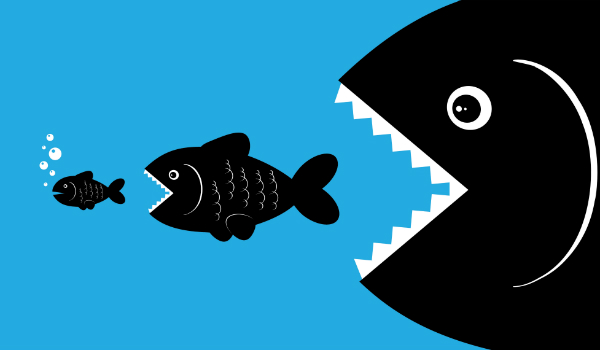 Thanks to Facebook, your SaaS marketing and sales can actually be scaled very fast.
Given that over 1 billion people are signed up, it's very likely that your target market is all over Facebook.
So, by knowing exactly who they are through various tests, you stand to take control of this particular channel and drive more signups, trials and customers.
Not entirely convinced?
Let's get into it.
Facebook and digital marketing expert Aaron Zakowski has this to say:
"I would argue that SaaS businesses are one of the most effective business models that you can promote with Facebook ads. But keep in mind that all business are different so you need to test everything."
Let's dig into 5 ways you can grow your SaaS company with Facebook specifically, so you too can produce a steady influx of traffic, signups and reduced costs per acquisition all at the same time.
1. Convert And Save Money With Retargeting On Facebook
Retargeting lists will save your campaigns money – especially those that barely break even.
As long as you have a decent sized list to retarget, you can improve your ads, and have a good chance to convert a percentage of your list to recoup most, if not all, of your initial "losses" (that is, money spent to figure out what works.)
Retargeting is pretty magical when it comes to ROI, as you can image.
Aside from an irresistible SaaS product, this just might push the needle further.
All the retargeting you do for your SaaS campaigns can be done within Facebook's Power Editor. Their ad platform is one of the best, thanks to the immense amount of data they've gathered over the years.
Let's take a look at what Facebook Marketer Zakowski has to say about it in his Facebook for SaaS piece.
"I usually set up my Retargeting as unique campaigns (rather than simply separate Ad Sets) so that I can easily track the retargeting results compared to other top of funnel campaigns. As discussed below, I generally set up retargeting lists as an excluded audience from my other campaigns."
Whether you label it "remarketing" or "retargeting" is not as important as the fact that it is a massive SaaS lead generator.
According to AdEspresso, retargeting is simple. All you have to do is:
"Segment the visitors who have visited your landing page to create custom Facebook ads, and then make sure ads are targeted towards those visitors."
Segmenting people according to what landing page they've visited is powerful – and generally costs less per click, too.
At this point in your retargeting journey, you will need a few good Facebook ads to convert people you target within the custom audience section.
But first, it might help to know how to create a New Custom Audience.
Let us turn to AdEspresso and see how they recommend you to create custom audiences for retargeting:
"A custom audience list needs to be created by entering email addresses of the target audience…An easy way to do it is to create a landing page with an email marketing software."
You know the list of subscribers you have? Yeah, you upload those as a "Custom Audience" and voila, you can serve them, specifically, with relevant ads.
Better conversions for less money.
2. Use Your Conversion Pixel To Create A "Lookalike" Audience
When people sign up for your software via your Facebook ad, a conversion tracking pixel helps you create a so-called "lookalike audience" that you can use to market your brand and product.
Why is this so powerful?
Thanks to people who have already hit your ad, your site, and your signup process, you now have data on a certain type of person.
Maybe it's consistent. Maybe they vary.
But you can rest assured that Facebook will help you with targeting these people, whoever they are.
The data they have gets factored into their algorithms and help you target those same types of people, hence the name "lookalike." This increases conversions because you're not wasting ad spend on the wrong audience. There are more than one ways to create a lookalike audience.
If you want the most accurate lookalike custom audience, you're better off creating one from of a conversion pixel. But you can also use other information you have about your customers, such as emails.
Facebook can track user profiles of people who sign up from other marketing channels (not just Facebook ads) as long as you have the Conversion pixel on your page. So, get your Facebook conversion pixel on your site long before you decide to set up your first ads so that Facebook will have enough data to build a good audience.
That's pure gold, waiting to be mined.
3. Grow With Facebook Video
If your marketing lacks video, you're missing out.
It's working very well on Facebook, too – for branding, conversions and for just about any other marketing you can think of. It's now bigger than YouTube for branding.
Facebook updates with video get far more interaction than without, even doubling organic reach.
As things always change, it's vital to stay on top of the popular traffic channels, especially Facebook.
Let's look at the latest findings from AdEspresso when it comes to Facebook and video:
You can upload videos directly to Facebook, skipping the part where you had to upload it to YouTube and then share a link on Facebook.
You can pin the videos in the queue of your posts, add tags, and insert a call-to-action at the end of the video.
Videos auto-play as users scroll through your Facebook page.
Ideally, you will have a video that represents your SaaS company accurately and powerfully. In order to do this, you will need to focus on three things when in video production mode.
First, focus on your SaaS product and the details behind how it works. Then, focus on its benefits.
Lastly, you will see better conversions when you take people by the hand and show them exactly how to purchase it.
House this all within a custom Facebook video tab you can add to your SaaS company's Facebook page.
As long as you pull the right strings, on the right target audience, you will see results.
Here, Visual.ly has a wonderful post revealing how some of the top brands using Facebook Marketing today. We refer to their list here when sharing with you top companies doing Facebook video marketing today.
Use them as inspiration and examples when brainstorming your SaaS marketing video ideas.
For example, Chipotle's The Scarecrow has over 13 million views. It went viral because they focused on a common ground within a large market. This tactic worked very well.
Dove's "Real Beauty Sketches" – This one is at 66,371,432 million views at the time of this writing. Think they did something right?
Dollar Shave Club, with their Our Blades Are F***cking Great. It's edgy. It's polarizing. And it makes you an instant fan.
Lastly, as a SaaS company example, you need to look at what Shopify has going on with their video marketing.
They weave educational videos within storytelling at times that is exactly what SaaS companies should be doing.
Have a boring product? Make a fun story out of it. There really is no SaaS company with an excuse when it comes to creating a fun video.
4. Use Facebook As A Customer Feedback Portal
If there's one thing you need to strive for in attaining from your customers, it is trust.
By being there on Facebook for them, you show them that you will always be there.
It's important to stay on top of customer feedback via Facebook. That's where you have the largest opportunities to get the most from your customers.
These opportunities presents themselves as either them reaching out to you, or they're sharing your content and spreading your brand for you.
Here's some customer feedback optimization tips:
Don't let feedback go unnoticed. If people take the time to voice something, you need to acknowledge this.
Be transparent in your responses. Even if people are negative, can you rise above that and provide a helpful response?
Prompt responses go a long way. Don't leave them hanging for weeks.
5. Capitalize On Sharing With Incentives
Some say it's 3 points of contact.
Others: "5."
And others still, "7."
But when it comes to hearing something from someone you know or trust, that number becomes a "1."
And that's why sharing is so important on Facebook.
The best way to capitalize on shares for your SaaS company is to incentivize your readers and followers.
According to SaaSAddict.com, you can use apps like WildFire to help you with this:
"Incentivizing your fans to invite their Facebook friends through a reward platform like Wildfire, for example, is a good way to go viral with your marketing without even having to have an annoying commercial with a talking animal to accomplish it."
North Social, Shortstack, Blazen and AgoraPulse are a handful of the many alternatives to Wildfire when it comes to incentivizing your social shares.
Scaling Your SaaS With Facebook
Facebook can be powerful for a SaaS business, and when utilized correctly, you can really go far in building your business with Facebook's platform alone.
This post touched on the potential that it offers, but there is so much more to dig into within each of the five points alone.
Crank up your SaaS metrics in a way that matters, with more sign ups and paying users.
The best way to go about it is to just take action and make sure you're actually using the platform.
How are you using Facebook marketing for your SaaS company? Comment and let us know.