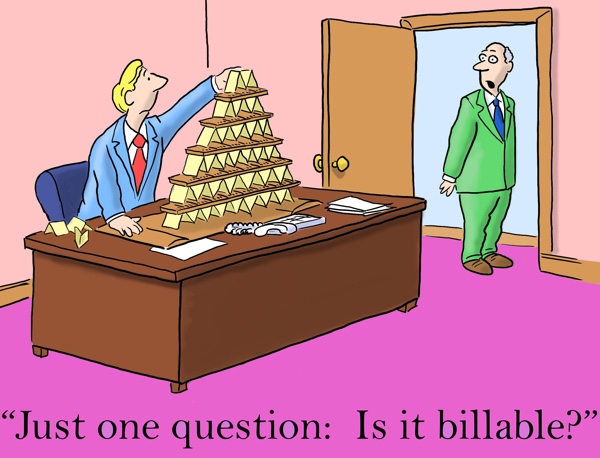 It's not the easiest thing in the world for consultants to attract new prospects, generate leads, and win new deals.
It takes time, effort, and utilizing marketing in the right way at every step.
Sure, as a consultant, you probably have a way to capture prospects with a whitepaper or download of some sort.
You then send out emails via Aweber, Constant Contact, or some other good ol' fashioned Email Service Provider.
But how do you target potential customers and turn them into paying clients?
A regular email marketing provider is limited in nurturing leads, escalating those leads into opportunities, and generating repeat business.
But, a marketing automation platform?
Different ballgame altogether – and a powerful ally for consultants.
Let me explain.
First, take this for example: 78% of high-performing marketers cited marketing automation as being responsible for increased revenue.
Plus, companies that do well at lead nurturing can generate 50% more sales-ready leads at one-third of the usual cost.
With marketing automation, you can guide your leads through the purchasing life cycle, converting them into clients.
The 3 Stages of Purchasing Life Cycles
For a consultant, marketing automation is the most powerful in these situations:
Lead Nurturing: Capture and nurture leads that "raise their hand" and show interest (either download a whitepaper, sign up for an email course or newsletter, fill out a contact form, and so on).
Lead Escalation to Opportunity: You don't just keep leads around forever. The goal is always to "warm them up" and escalate a lead to an opportunity (they take action on booking a meeting, discovery call, or some other activity that results in them becoming a client).
Current and Past Client Communication: Do you keep in touch with current clients, aside from your project together? Do you regularly ping past clients, to sell more consulting packages or scoring referrals. You absolutely should.
Marketing Automation can help you in all these areas, and perform the heavy lifting for you.
Using Marketing Automation For Nurturing Consulting Leads
You know as well as anyone, that blog pageviews, webinar attendees, and whitepaper downloads don't necessarily generate new clients for you.
These are all good things, and should be components of any consultants marketing activities.
But if your email inbox isn't blowing up with new leads and opportunities, or your phone isn't ringing off the hook, then there's something missing.
As important as it is to get your marketing materials in front of people, the overwhelming majority of them won't contact you right away.
They need to be coddled, pampered, and nudged to do so. In a word, they need nurturing.
You're a consultant, you know this.
Well, you also know it's a lot of work.
So, we're going to have marketing automation do this for you.
The most basic capability is to have a good ol' autoresponder; an email series that sends out emails automatically, over a period of time.
But that's not enough.
A good email autoresponder functions to "sift, sort, and screen" your leads, and treats them differently according to their activity and behavior.
You only want to speak with the "warm" leads, and have them reach out to you, instead of you trying to hunt them down.
So, instead of just blasting the same emails, about the same topics, to a largely unknown list of leads, you should focus on methodically extracting data from contacts, and send emails based on that.
Here's what I mean, as an example:
All your leads enter your lead nurturing funnel the same way, say through a whitepaper download on "How To Optimize Your Manufacturing Process".
In the first couple of emails, you introduce sub-topics and ideas, via links to articles and other sources. You have rules and triggers in place, so that anyone who clicks on a link to sub-topic A gets tagged accordingly ("Interest: Sub-Topic A").
Leads who keep on opening your emails, and click on links, perhaps even share them, are showing a high engagement. You want to know who those people are, and tag them and treat them differently.
After a while, you're ending up with leads who can be placed in "buckets", and split up into other campaigns, with different content that's more geared towards their interests. And this can happen automatically through marketing automation (are you excited yet?).
Effectively, you're able to split up leads into segments, and send relevant, personalized content to them. This is how you effectively nurture leads.
It's a powerful way to deliver value up-front and staying top-of-mind.
Buying cycles for consulting leads and opportunities are usually long. They require multiple touch-points and several meetings.
By properly nurturing leads with rules, triggers, segmenting, and tags – done automatically for you – is how marketing automation can be of value for consultants.
You're building trust, making those leads know who you are, and like what you're doing.
And this leads us into the next stage: how to escalate leads into becoming opportunities.
How To Turn Leads Into Consulting Opportunities With Marketing Automation
In order to take leads that are sending out opportunity and buying signals, you need to first define what they are.
If you have any sales history to go by, you know what people do when they're interested in finding out more, what questions they ask, and how they behave when they're about to make a decision (and hopefully in your favor).
If you have no clue, then you don't have a business (yet), so you start by simply making assumptions and correct as you go.
You then turn those opportunity and buying signals into triggers inside your marketing automation platform.
And using rules and tags, you segment your leads into "buckets", other lists, and categories.
This is also where lead scoring comes into play: you give leads a "score" based on activity and what kind of activity.
Someone who opens emails, clicks, spends more and more time on your site and other marketing assets is someone who's probably in the research phase of a buying cycle.
You should assign a high score to this person, as opposed to a low score for someone who barely opens emails.
Based on all this, you place leads with a high score into separate campaigns (how many are up to you and your business model).
A lead with a high score is someone you want to keep nurturing and escalate with relevant, personalized, and event-triggered emails; emails that are different than what you send someone who just found out about you.
Did a lead click-through and end up on your website, looking at the services page? Boom, send them an email.
Did a lead signup for a template and checklist for reducing manufacturing costs? Boom, send them an email.
But don't just keep sending emails – that's ridiculous.
The most important aspect here, of course, is serving up Calls-To-Action that goes for the "kill" – that is, booking a meeting or scheduling a discovery call, for example.
Always go for "the close", in terms of the next step.
Those leads that are displaying signals that seems to indicate a high interest in your consulting are the leads you want to escalate and turn into opportunities.
For that to happen, you need to know who they are – and you create those segments through rules, triggers, tags, segments, and lead scoring.
All this – from setup to execution – happens inside your marketing automation platform.
And it happens automatically.
Even a basic setup, with a few different campaigns, should net you several new clients per month or quarter.
A short inventory of benefits for you would include:
Behavioral triggers that you automatically set only send emails to clients as they fulfill certain characteristics.
Easy setup means that your time is your time, and you can assemble the steps you need easily to visually build all the tools and links to connect you to all of your existing marketing content, instead of struggling with importing all of your information manually.
Automated Tasks let you run everything automatically, further freeing you up to do administrative tasks.
The marketing automation doesn't stop once you get a client, though.
Nope, it has only just begun.
Generating Repeat Business For Consultants With Marketing Automation
One key strength of marketing automation is that it helps you with database management – and enables you to get the most out of it.
Aside from lead scoring, lead routing, lead qualification, administration automation, once you've integrated fully with your CRM of choice, the automation of your clients doesn't stop.
Once again, tags will come in handy here.
You should be in the habit of updating your data and information about your client in your CRM. And you can use tags for this.
By keeping a "log" of preferences, expressed desires, project notes, etc. you get a clearer picture of who your clients are – individually and as a group.
Now, here's where all that comes into play: in order to generate referrals and advocates, even a simple follow-up sequence will make a huge difference.
You'll often see other businesses refer to these things as "Lifecycle Emails".
These are emails you send out to people, wholly dependent on where they are in their "lifecycle" with you.
As a client, they don't all of a sudden die, do they?
For example, after a project or engagement is done, sending out a follow-up sequence that, at various steps, asks for feedback and a testimonial is a must.
But beyond that, sending out "check-in" emails every 30 days is not a bad idea, is it?
Don't simply send out news and information about yourself.
Sure, you should be sending out offers and promotions, but they should still be relevant.
How? If you consulted someone on how to optimize the shipping part of their supply chain, you wouldn't send out an offer on how to generate sales with a new sales method, would you?
Instead, you could send information about consulting packages pertaining to inventory and stock optimization, or how to run an effective warehouse. These are related areas to what they initially hired you for.
Making those connections between relevant and related topics is critical for generating repeat business.
Once again, you turn to segments and different campaigns to facilitate relevant and personalized follow-up.
One of the hardest parts about running a powerful, streamlined and efficient business is keeping track of your clients efficiently so that they feel important.
Remember, your customers aren't ignorant – they know that you need their business as much as they need your product.
They still want to be pampered, cuddled, and nurtured.
Customized marketing automation gives you the tools you need to reel in new customers while also having a planned and executed message for your old clients too.
How you treat your current and past clients will directly affect referrals, retention, repeat business, and advocacy for your business.
Don't stop marketing – but do it intelligently.
Consultants Using Marketing Automation Will Grow Their Business
Utilizing marketing automation in all three stages of a buying cycle is critical for the survival of your consulting firm.
Without it, you might generate buzz but not a repeatable way to nurture leads.
Turning those leads into opportunities becomes a matter of input and output, a process, instead of "spray and pray", and hope for the best.
Repeat business and referrals stop becoming elusive unicorns, and instead a predictable source of new business.
Best of all?
Your marketing automation platform can do this for you, freeing you from mind-numbing administrative tasks, wasted time and resources.
The result?
More qualified leads, increase in new deals, and happier clients.
Sound interesting? Everything in this post is easy to accomplish with Drip; try it free for 14 days.