The world of info products has a sketchy reputation, but have you ever wondered why?
If you open or start a more "traditional" business, you're are up against dozens of factors that threaten to shut you down before you see a dime of profit. Zoning laws, traffic flow, inventory costs, overhead… the list goes on.
All of this creates a pretty high barrier to entry for brick and mortar businesses and an even slimmer chance of long term success.
Info products, on the other hand, aren't quite as tough to keep solvent. While making a living and growing a company selling digital products is challenging, making enough to keep a website up, and even earn a small profit isn't nearly as hard as a physical business.
Perhaps this is why the internet is riddled with $17 subpar products that people mistake for gold on a daily basis.
What does this have to do with our lessons from some awesome products? It's simple.
Success Is Relative
Bad products can make money, but may not be helpful to customers. Instead, we've picked out a variety of incredible products that provide value, and yes, earn impressive amounts of dinero.
Some products you've heard of, and some you probably haven't. Now that you're up to speed, here are five lessons we've learned from these great products.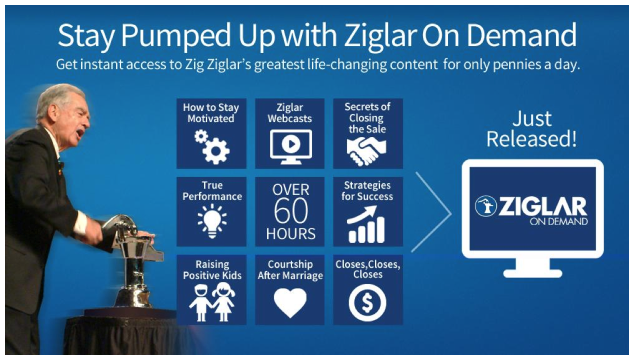 The Lesson Learned: The best teachers have real world experience.
Zig Ziglar is no longer with us, but his dynamic spirit lives on through Ziglar On Demand. His sales training info products started out in the days of cassette tapes, and he kept on speaking up until his death in 2012.
The influence and products of this one man have literally shaped the minds of many who are now influencing another generation. Seth Godin (one of the best known marketers on the planet) has publicly mentioned how much Zig's career and info products helped him to become a marketer.
Ziglar's training was based on experience. Ziglar dropped out of college to start selling cookware in 1947. Over the next 23 years he spent his time in the trenches, creating a full time career in sales. Getting better and better, he received promotions and began to motivate others around him. The motivational speaking began in 1975 and info products didn't start until years later.
Now, you can still benefit from his experiences. All of them are combined (in digital form) at Ziglar.com.
Fun Fact: Zig's real first name was Hilary. He was given the nickname 'Zig' after he began his speaking career.
Implementation: Make a course that you're confident can help people achieve their goals, whether it's based on your real world experience, or someone else's attached to the project.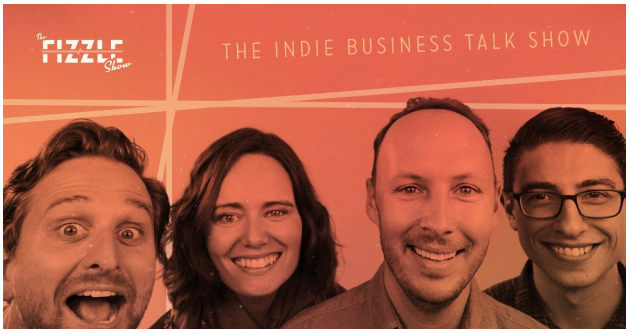 The Lesson Learned: Recurring revenue is powerful.
Fizzle has had several iterations, but their focus has always been the same. They've constructed a course/community that has helped thousands of entrepreneurs stay focused while building businesses that matter.
So many products are constructed and packaged as a one time buy, and that can be a successful model. But if you want to have continuous success with a product it has to stay fresh. Fizzle runs their flagship course as a membership, and for good reason.
The content inside is constantly changing. Experts with skills in different areas are brought to the members to give exclusive content. With the (affordable) membership you also have access to the community of other members who are trying to accomplish similar goals.
Implementation:
One-shot products are difficult to make entirely "evergreen" and need to be updated to maintain relevance.
In addition, expanding the content offered by partnering with other experts is a great way to add value for your audience.
Finally, offering a community can increase the benefit of your products as well as provide word of mouth.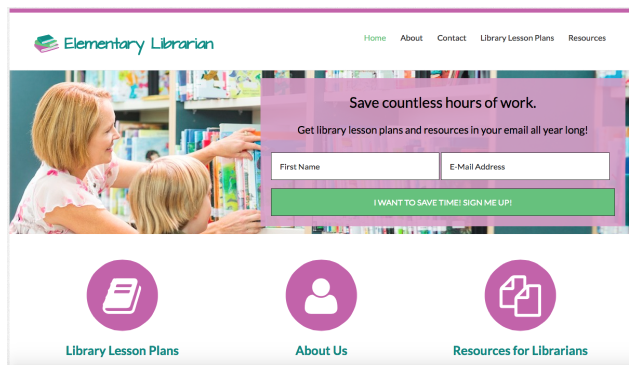 The Lesson Learned: Go deep. There are riches in niches.
Shane and Jocelyn burst onto the info product scene in 2012 and haven't looked back. This niche is something that many don't even know exists: elementary schools that employ librarians to come up with lessons plans for children.
Lesson planning can be time consuming for the librarians, who are often working "off the clock" while at home to come up with what to teach. Jocelyn, a former elementary librarian who felt this struggle, came up with plans and sells them. She used her experience and has created a product that serves an incredibly small, lucrative niche.
So many entrepreneurs are struggling in broad, competitive markets. Tailoring your exact same offer for a smaller audience could boost your conversions and sales overnight. In addition to revenue, you'll have a loyal crowd that can see the benefits of what you do (since it suits their needs so clearly).
Implementation: Niche down your products until your ideal customer feels like you're talking directly to them. This is a great way to sell more, and also impact your market in a more profound way.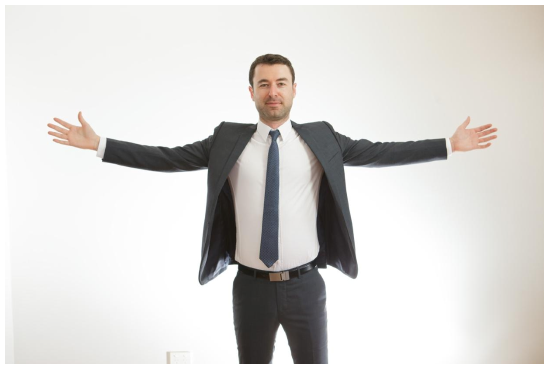 The Lesson Learned: Metrics matter, but your reputation is forever.
Yaro Starak is one of the earliest players in the online products game. His first appearance was way back in 1998. He even coined the term "laptop lifestyle" for goodness sake. His info product empire netted over seven figures… but there was a problem.
His products got stale.
Some personal struggles and family medical concerns took away much of his initial zeal. So Starak made a risky, yet incredibly respectable decision to pull his cash cow products from the market. His self aware decision was for the better, due to the information not being up to Starak's standards.
In recent years, Starak has created some powerhouse (and updated) products, with EJ Insider. His story is inspiring and unique given the relatively short history of the internet.
Implementation: Products that go stale can still make money for a short while, but your reputation is forever. Make sure you're updating your products, services, or software to keep up with the maturing needs of your market.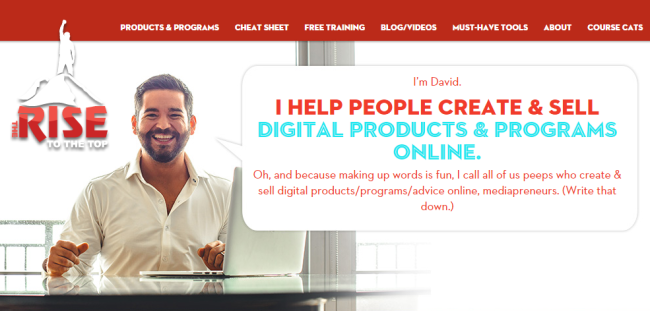 The Lesson Learned: To grow your business, master the art of the launch.
David Siteman Garland from The Rise to the Top is one of the top experts when it comes to helping others create successful courses, but he may be even better at launching them.
It's really difficult to wrap your head around how cluttered and loud the internet has become. Social media is, without a doubt, even more noisy in terms of getting your message heard. Knowing how to drive traffic, convert visitors into leads, and move them through an email marketing funnel with your launch is a valuable skill.
When you get it right, it's like owning your own ATM.
David Siteman Garland uses some cutting edge systems to create a stupidly effective funnel. Creating buzz and following up with scarcity (most of his offers close after a short period of being open) have created multi-million dollar launches.
It takes a lot of work to launch correctly. You have to create a specific lead magnet, spend money on Facebook ads, and construct a lengthy drip email sequence. This hard work turns off a lot of marketers, but the benefits far outweigh the cost.
A successful launch campaign gives your product the buzz and response it deserves.
Implementation: Lead magnets, webinars, and email marketing are among the most useful tools in an info-prenuer's belt. But if you don't have a jazzed audience to send those emails to, you won't see the results you were hoping to achieve. Pay attention to your launch, and you'll be fine.
So, Who Are You Studying?
There are some awesome benefits to creating info products, but you have to adapt quickly and learn from mistakes.
Here's a quick recap of our five lessons:
The best teachers have real world experience (either yours or the experience of colleagues).
Recurring revenue is powerful.
Go deep and laser focused into a market. There are riches in niches.
Your reputation is everything. Don't be afraid to pivot or pull a product from the market.
Whatever you do, make sure you have a sound product launch strategy.
Question for the comments: What do you think it takes to be successful selling information products?