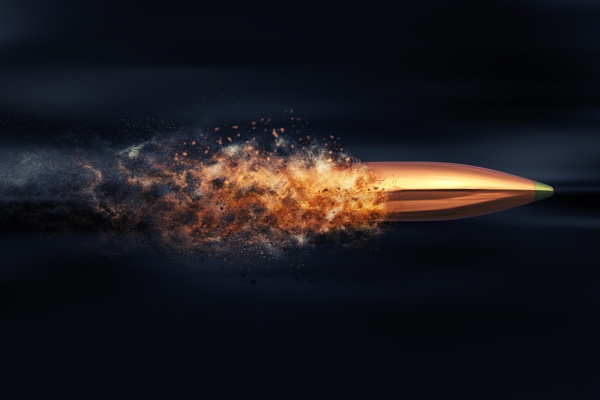 For info marketers, there's probably few channels besides email marketing that can yield the kind of results you need to run a profitable business.
When done right, your email campaigns can hook, persuade, and indoctrinate your subscribers – and lead to faster purchases, more often, and for a long time to come.
But email done poorly is a downward spiral. When open and click rates drop, and your emails are being tagged as spam, it's a hard road back to someones inbox and attention.
Creating engaging emails is a combination of using your messaging and brand, with specific email marketing tactics.
As an info marketer, you've built up your "know, like, and trust" factors.
But how does that translate into email campaigns that consistently show a high-level of engagement – and more sales and loyal customers?
Sending emails that people open, get hooked on, persuades, indoctrinates, and compels action can seem daunting.
But there are a few core elements any info marketer (or anyone, really) can use to get the right email, to the right person, at the right time.
This requires analyzing the data you receive about how many people open your messages and how they act on them. The process can seem complex and requires constant tweaking, but the results are worth it.
You will have a steady growth in subscriber engagement, which leads to selling more products and greater brand recognition.
The Bare Essential Email Metrics For Tracking Engagement
There are several metrics used by email providers to measure engagement. These include:
Opens.
Clicks.
Unsubscribes.
Complaints about abuse.
Treating email like spam or, hopefully, not spam.
These are standard metrics that seems to indicate engagement, or lack thereof.
But the "problem" here is that you might not know with 100% certainty just how "engaged" your subscribers are.
That's okay, though.
We want to know, with reasonable confidence, if our emails are engaging; the best way, for now, is to simply track what people do with your emails, over a period of time.
One key element (and metric) is, of course, tracking these behaviors over periods of time.
If someone is engaging with the first 4-5 emails they receive from you, but then drop off, that's an indication that either your frequency of sending, subject lines, or something else needs tweaking.
If you can sustain activity levels over longer periods, you're doing something right.
Don't expect high open or click rates, though. Depending on industry, benchmarks varies between mid-20% for opens, to 4% for clicks.
Of course, one of the biggest pain points for email marketing is staying out of the spam folder and in the good graces of email providers.
The Problem With "Spam-Trigger-Happy" Subscribers
If your subscribers click the button for sending it to the junk folder, then email providers will start to assume that most other recipients would consider it spam also.
On the other hand, if the people who receive your email move it from the spam folder to the inbox, then the provider gives you a virtual gold star.
Gmail actually put together a white paper about the relationship between moving email to or from the junk folder and rankings that govern engagement. The takeaway is straightforward: you lose when subscribers move your emails to trash and you win when they put it in the inbox.
The process though is complicated by the fact that each email provider uses a different algorithm for determining which metrics to give priority to. Or they might even use alternative methods of collecting information about your emails.
All providers tend to consider an email's good reputation based on opens clicks, replies and forwards. But some providers, like Hotmail, tend to overdo the process of dealing with spam.
Hotmail has a system called Sender Reputation Data, or SRD. It randomly solicits users to mark the emails they receive as either spam or not spam. If you have recipients who are in the SRD program, their response is given greater weight than that of other recipients.
Basically, though, all providers are trying to determine whether or not people consider your email spam.
Your Best Practices For High Email Engagement Starts Here
Best practices are clearly your most effective method of getting a good ranking. It may be tempting to promise a new car to get your audience to open the email.
But all that is wasted if they then unsubscribe a few minutes later, feeling they have been tricked.
What doesn't work is this:
Sending email to an old list who no longer consider your emails relevant.
Adding everyone to your email list, whether it was from your app, your website or from Facebook.
Sharing lists between you and other businesses or organizations without their permission.
Sending too many emails, too often (over a period of time).
Not sending it often enough, and your audience loses interest in your and your product and forget why they're receiving your emails.
But, what does work for high email engagement are these practices – improvement in each category will go a long way to increase and keep high open and click rates:
Deliverability: Keep up your reputation as a good sender. Use a clean list to ensure that your email gets where you want it to go.
Targeting: Segment your list so you send your message to the correct demographics.
Responsiveness: check to be sure that your email is readable using several types of browsers and with more than one platform, like tablets, smartphones, laptops and desktops.
Relevance: Use your calls to action wisely, attaching them throughout engaging and appropriate content.
Personalization: Make your email sound personal by using your recipient's name, title and assorted other data that is relevant.
Optimization: Always analyze the results you get so you can tweak and fine tune. Measure your return on investment.
Timing: Use A/B testing to figure out the best time to send trigger emails and start campaigns.
That's all well and good, but what about specific tactics you can use?
Strategies & Tactics For Hooking, Persuading, And Indoctrinating Your Subscribers
#1: Improve targeting and segmentation
This means segmenting according to time on your list, the last time they engaged with one of your emails, where they live, where they first signed up, etc.
Targeting refers to when they opened and clicked in the past. This type of data is invaluable. It tells you how to improve your targeting and give subscribers content that is relevant. When this happens, engagement will rise.
Use data like this to send, for example, one kind of campaign to those displaying high engagement, and a different campaign to those who aren't. Primarily, the email copy will have different tone and language.
#2: Actually use the data that is available (most people just stare at numbers)
Get to know the types of data you are already collecting, then figure out how to put it to use.
There are numerous sources and channels where you can find the data, so it's not an easy process.
For that reason, we suggest you start small by focusing on just one source at a time. Use the one that provides the most value for your list, or simply use the data that is easiest for you to find or integrate.
In both cases, work with the single piece of data to improve engagement before moving on to the next.
#3: Use a triggered message campaign
Emails that are automatically sent based on the behavior of your subscribers tends to be perceived as more relevant to them.
An example of this is a welcome message to new subscribers or an onboarding series of emails; think of these as the start of your subscriber nurturing.
Another example is sending a message when they abandon a cart or abandon a browsing session. Anniversary and birthday emails are popular examples. So are sending emails to request feedback or a review; also cross sell or upsell emails.
These types of emails often require that you integrate the data outside of your email platform, but they are worth the effort. They usually generate more engagement than bulk emails.
#4: Track your inactive subscribers
Some email recipients will never open or click. This is bad news because more and more email providers are using subscriber engagement to figure out how to filter your email. By identifying the subscribers that never engage, you can decide what to do.
You can, for example, set a campaign that sends someone a "unsubscribe" email if they haven't shown activity (opens, clicks, etc.) within 30 days and then automatically unsubscribe them.
#5: Don't forget mobile
More than half of all email opens during the 2103 holiday buying season were done from a mobile device. You need to be sure that your emails are easily readable across all such devices, whether smartphones or tablets. If you don't, expect engagement to either languish or decline.
#6: Check out your competition – and "steal" from them
Find out how they are monitoring their subscribers. You want to know what type of email they send and how often. If they are getting better response, then you need to know what types are they sending and what they contain.
Use a product like Inbox Insight by Return Path. This lets you see which emails your competitors are sending out and how much engagement they get. Based on this data, you can adjust your own programs depending on what you find works for your competition.
#7: Of course, your subject lines affect engagement
Everyone always talks about subject lines – for a reason.
This is one of the most important things to get right for engagement. Without enticing, relevant subject lines that compels someone to open, your otherwise awesome email is dead in the water.
They are the reason that over 30% of subscribers open an email. List the reasons you open your own emails and what the subject lines were.
Good ideas are to ask questions, be specific, create urgency, be short, use lower case. And don't forget to personalize it. This alone can increase your open rate by over 20%.
#8: Remove any distractions as much as possible
You want your subscriber to focus on your call to action, the single most important piece of content. Be clear about what you want your reader to do.
For example, if your goal is to get them to like you on Facebook, the email needs to have that as its focus, with all the content reiterating that one single purpose.
Make your call to action obvious. Use a call out box, or an outline or a colored area that contains the link. High contrast buttons and images that catch the eye work wonders for increasing click-through rates.
#9: Figure out send frequency and quantity
Find out when a subscriber is most likely to open your email by going through your previous opens. Segment them and apply a geographical filter.
This effort takes common sense, a willingness to experiment, and working with your metrics.
The target audience will determine what the best frequency and timing are. Business people probably want their emails during working hours on weekdays.
Don't send them too early because they will get lost in a full inbox. Don't send them too late in the afternoon because it is too close to quitting time. It will get put off until the next day.
Other recipients may only check their email on lunch break or after work. That's why you need to keep experimenting to figure out the best time to send them.
#10: Use different types of emails to increase your rate of engagement
For example, use a welcome email to make a good first impression on someone who has just signed up. Offer a gift or promo code good for a discount to increase engagement right from the start.
Forrester Research says that confirmation emails receive the highest rates of opens and reads. When a customer buys a product, send a confirmation email and add a promotion for complementary products. These can include sharing a corporate membership plan, promoting your newsletter, providing a FAQ or giving information about return policies.
It is important to realize that email is global and different countries have different regulations that govern it. Some countries have rules about commercial messages, such as one offering a product or service, that are different from those considered transactional.
Emails are considered transactional when they deal with matters like subscription information, order status or shipment updates.
Use trigger-based emails to see what type of difference they make in engagement. For many they get striking results. These are sent out automatically, based on events related to the actions of the subscriber and they make the recipient feel valued.
If you send a variety of emails, you increase your chances that the recipient will engage with the email and with your brand.
#11: Analyze your results, and act on data
This is essential. It gives you the info you need to determine if you've been successful. Email metrics tell you what to fine tune to improve efficiency and effectiveness.
The basic data to collect when you are starting out is:
Total messages sent.
Hard and soft bounces.
Total message delivered.
Rate of opens.
Rates of unsubscribes.
These are the way you measure how healthy your list is and how well your system is handling the delivering of your emails.
#12: Use a re-engagement campaign
How well this succeeds depends on how well you manage to send the right email to the right person at the right time.
Here are several scenarios to help you:
Segment your list according to those who have not opened an email within the last 30, 60 and 90 days.
After a free trial is over, you will have many people who haven't opted for a paid account. To make sure these subscribers get the proper message, you first need to be sure that those who did sign up for the paid account get moved to your customer list, and off the subscriber list. To those left on your subscriber list (those that didn't upgrade), send an autoresponder series with the goal of converting the to a paid account. Follow up at intervals of one day, three days, seven days, fourteen days and thirty days.
If a person has come to your website, created an account, added a product to your shopping cart, but then does not make a purchase, you want to send an automatic email about the abandoned cart.
Some people make just a single purchase and no more. To them you want to send automatic messages at intervals of 30, 60 and 90 days.
Your Email Campaigns Can Be Your Best Marketing – If They Engage Subscribers
By now, you're probably tired of the word "engagement", and that's okay.
But if you find your emails performing worse over time, or are below 20% open rates with a sub 5% click rates, or they're not a primary source of new buyers for your info products…
…You only have something to win by reviewing your emails and optimizing for engagement.
Opens, clicks, forwards, and staying out of the spam folder is only the beginning. If you combine the messaging and brand that your info product business has, with these email engagement tactics, I'd be surprised if you don't see a significant increase in ROI.
What are your tactics for email engagement?
What small tweaks have produced the biggest results?