Drip is email marketing automation that allows you to segment subscribers and send emails based on user behavior.
Unbounce provides customized landing pages that can help you grow your email list.
The Drip/Unbounce integration allows you, with just a few clicks, to add any information you collect via an Unbounce landing page, to your Drip account. This capability is included free with every Drip account.
With this integration you can trigger any of the following actions in your Drip account without writing a line of code:
Send someone a Drip campaign
Remove someone from a campaign
Apply or remove a tag
Send a one-off email
Set a custom field (e.g. first name, last name)
Record an event
Record a goal conversion
…when a lead submits a form on your Unbounce landing page.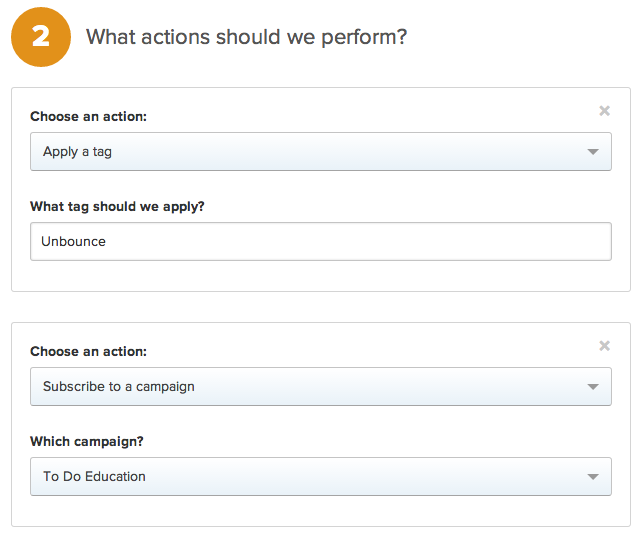 This makes it dead simple to have instant access in Drip to the leads you're already collecting in Unbounce, including the advanced email automation that Drip provides.
Full setup instructions for this integration (3 quick steps) are described in detail in our knowledge base.