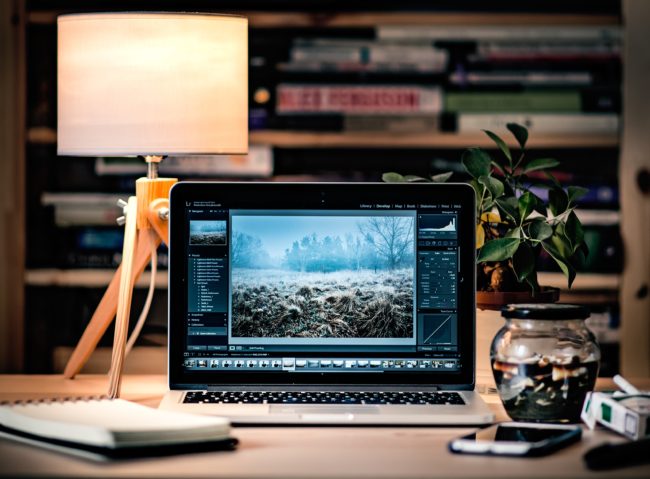 Over the past few years, the market for digital products has quietly exploded into a financial juggernaut.
According to market data research firm Report Linker, online courses (and e-learning) was a $174 billion industry in 2015.
And that $174 billion figure likely doesn't include the thousands of businesses that fly under the radar, making $5K/mo or $10K/mo selling courses and ebooks on their own websites instead of Udemy and other platforms.
Here's what's really exciting:
No matter how small your idea or "niche" may be, there's probably a market of people online that you can reach.
For example, consider these profitable courses from around the web:
There are definitely ways that we can make use of the tools available to us. The best news of all is that you don't even need to take years to build a blog and a following. There are better methods around and you can quite literally have a digital product ready to sell in just hours.
So no matter how big or small your idea is, there is a place for it online. With the proper techniques you can take almost any idea and turn it into a successful business.
To get you started with generating ideas we are going to go through a few case studies for some internet business blueprints that have been proven to work time after time.
Let's dive in and see how you can get a piece of the growing $174 billion e-learning industry.
What digital product is best for you?
Before we jump in, you might be thinking:
"But I'm not an expert in anything. What could I teach that others would pay to learn?"
Derek Halpern from Social Triggers has a unique (and encouraging) take. Halpern tells the story of Joseph Michael Nicoletti, whose online course Learn Scrivener Fast makes almost $1K per day in sales.
When [Joseph] decided to create an online course about Scrivener, he said, "I was just using it casually. I definitely wasn't an expert. I never written a book or anything."

And he went on…

"I purchased every book on Scrivener and studied everything I could find on it. I'd study a particular feature, and then record a tutorial on it. Short 3-5 minute chunks mainly so it was easier for me to create, but it turned out to be one of the most popular features."

Or, long story short, he created his course by learning one feature, filming a video about it, and then learning another feature, and filming another video about it…

If you want to create an online course about something… ANYTHING… and you feel like "I don't know anything that I could teach…"

I have 5 letters for you: LEARN.

And as you LEARN, document the process, and you too can create a course about almost anything.
With that out of the way, we'll be going over three of the most popular ways to get started with digital products.
Each of these digital product types has their strengths and weaknesses, so before choosing something to dive into it's a good idea to review what each is and how it is best used.
Once you have chosen a product and are about to start the long road towards becoming a product creator, I'm going to share a secret with you.
You're going to fail. Yep. Sorry, maybe I should have opened with that.
The reality is that almost everybody who is successful today has failed many times in the past. There is some good news though. Since digital products have such a low startup cost and virtually zero overhead, you can pivot until you find something that works.
Bonus Tip: You can also test an idea before it's ever offered to the public. Simply create an email mini course, start driving opt-ins, and ask people to reply to your mini course lessons, asking "what else do you want to learn?" along the way. You'll discover a goldmine of ideas from the only source that matters: your potential customers.
To save you a bit of time with all this, let's learn from some actual people who have failed and still managed to find a method that led to success.
eBooks
Literally anybody can write a book.
The hard part is finding a publisher and getting it physically produced. However, with eBooks the need for a publisher and printing company is completely bypassed and you can write a book on any topic that you like and then sell it directly to your audience.
Ebooks are often used as an incentive for larger purchases, or sold through personal or professional sites for any topic you can think of. It's a great product for people that have an established presence online because you already have an online platform. Even if this is not yet the case for you an eBook may still be a viable option; you will just have to get a bit more creative in order to market it successfully.
Case Study: Michael Hyatt
Michael Hyatt sells a variety of products on his site but in this case we are going to focus on his eBooks. Put a bookmark in this article right now and go to Michael Hyatt's Products page.
What's the first thing that you see?
Hyatt has:
A popup offering a free eBook
It's exclusive to his site.
It's also a way to get you onto his email list from the second you land on his site (no chance to bounce yet).
This is a great example of using an eBook as an incentive.
Once you are on his email list, you can now be sent plenty of offers to buy more products. Many companies pay good money for poor quality email lists, but by simply offering you a free ebook, Michael Hyatt is building himself a high-quality email list completely for free.
Looking closer at his website, you can see that he has a variety of ebooks for sale on topics that matter to his customer base. These include books on how to get noticed, how to write a book proposal (for both fiction and non-fiction books), and how to shave 10 hours off your workweek. These books probably only took a few weeks to write, and now they are generating income every time that they are purchased.
Online Courses
Building an online course may seem like a daunting task, but the reality is that anybody with some specialized knowledge can build one. For this digital product you will need to design a simple web site with locked content only for paying customers (your course members).
The course can be laid out in a variety of ways (people have used text, video, voice, or a mixture of the three) and it can cover any amount of content that you choose for it. An online product like this is a good option and has potential to provide you with steady income without requiring a ton of your time.
Case Study: Amy Porterfield
Amy Porterfield generates a healthy income by running a variety of courses throughout the year. She cycles through different programs all designed to help her customers.
Each of her classes are constantly updated so you can always be sure to get information that is current and actionable to help take your business to the next level. Since she only opens up the courses a few times a year it creates scarcity and she can easily charge her customers a higher entrance fee.
Throughout the year Amy builds her email list through Facebook ads and webinars in order to promote her courses. You can make a dependable income doing this, however, unlike with an eBook, you will need to remain constantly involved in your online courses in order for them to be successful.
You can visit her site at AmyPorterfield.com
Membership Sites
Perhaps one of the best methods of generating a passive recurring income is that of a membership site. The idea behind a membership site is to build a community around a topic that is designed to help your members succeed.
There are membership sites about fitness, entrepreneurship, how to make money online, and even about how to make your own membership site. If you are willing to put in the effort, building a membership site is a lot of work but it can be well worth it in the end.
Case Study: Chris Ducker
Chris Ducker is a common name in the entrepreneur community. He is known for his passion to help others on their road to success. In order to achieve his vision (and make a few dollars) he built Youpreneur, a membership site with the sole purpose of helping entrepreneurs get the "support, accountability, training, knowledge and relationships that make the difference" (Chris Ducker).
He took something that he has a passion for (entrepreneurship) and built a paid online community around it. At $60 per month members can participate in the community and have the chance to meet directly with each other. They are all key players in a variety of industries and it is a small price to pay for all of the business opportunities their relationships bring to them.
Following Chris Duckers example is a great way to leverage something that you have a passion for and use it to create a community membership site and also draw in a fair amount of monthly recurring income.
Side note: Typically, it's easier to sell digital products that solve a painful problem for a narrow market. If Ducker can sell a membership site helping entrepreneurs in any industry "stay accountable," imagine the forums you could build around your own narrow hobbies or markets.
You could create an accountability and training forum for:
Fiction writers who want more accountability to write 1,000 words daily
B2B SaaS founders with Product-Market Fit who need help with marketing
Blues guitarists who want to learn new scales so they can write guitar solos
You get the idea.
Write down a list of 20 markets you're in. Then brainstorm the digital product types you'd want, if they existed. Those ideas are a great place to start for creating your first paid membership site.
What Digital Product Should Exist, But Doesn't?
Paul Graham, the founder of Y Combinator, famously said:
"What should exist? To me, that's the most exciting question imaginable. What do we need that we don't have? How can we realize our potential?"
There are hundreds of proven examples on how to use eBooks, online courses, and membership sites to generate a dependable income with digital products. The only question is, what product should exist–that you could build for your market?
We really just scraped the tip of the iceberg here, so if you find yourself interested in an idea be sure to thoroughly investigate it as you begin building out your product. There are dozens of articles on each of these topics, and you have everything needed to succeed available within arm's reach.
In the end, success is less about the form your product takes on, or even the idea itself. It's more about the action you take.
Question for the comments: What digital product ideas are you working on?