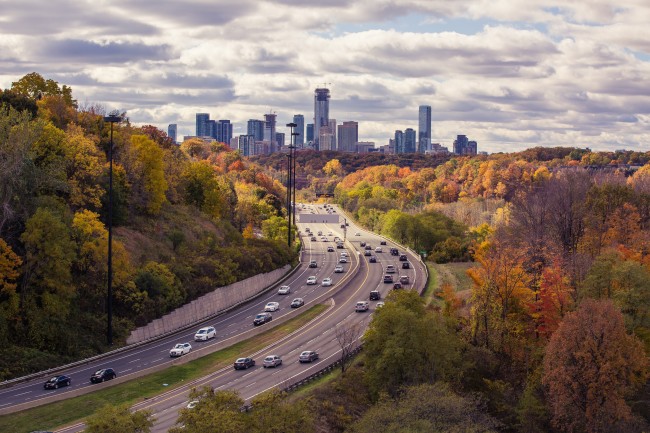 For more than a century, the consulting industry allowed for little disruption and was fairly immune to change.
But just like every other major industry that once seemed immovable, like publishing and transportation, changes are ripe for the consulting industry.
To stay relevant and even successful as a consultant, you have to recognize these changes and take action.
First, let's talk about what's changing.
Key Changes and Trends for the Consulting Industry
Shifting of a Key Value
There is one major factor that has been the constant in the consulting industry: opacity.
Clients often hired consultants because they themselves lacked knowledge in certain key areas. Big brand consulting firms especially fared well, because hey, they must be big and well known for a reason.
This is all changing.
Consider these stats:
By 2020, more than 40% of the American workforce, or 60 million people, will be independent workers—freelancers, contractors, and temporary employees. (Source)
MBO Partners estimates the economy currently holds about 30.2 million independent workers 21 and over
WeWork, a workspaces network for independent contractors, was valued at over $10 billion
As an example, let's look at Business Talent Group, which has worked with 20% of the Fortune 500 by connecting companies to independent consultants.
The company was profiled in a Harvard Business Review article called Consulting on the Cusp of Disruption, which said:
We have come to the conclusion that the same forces that disrupted so many businesses, from steel to publishing, are starting to reshape the world of consulting. The implications for firms and their clients are significant. The pattern of industry disruption is familiar: New competitors with new business models arrive; incumbents choose to ignore the new players or to flee to higher-margin activities; a disrupter whose product was once barely good enough achieves a level of quality acceptable to the broad middle of the market, undermining the position of longtime leaders and often causing the "flip" to a new basis of competition.
Now, there will always be consulting niches and industries where no amount of money is too much to spend to fix the problem.
If you're an independent consultant or agency that fits into one of these niches, there's a ton of opportunity for you to specialize and grow your business in the coming years.
The Rise of the "Gig Economy"
When it comes to disruptive business ideas, it's hard to top Uber.
It has shaken the core of the transportation industry and is the poster child for what is increasingly known as the "gig economy." In an application to law firms, the above HBR article called this the "Yelpification of law."
In this new economy, there are no retirement plans or pensions. In exchange, people get flexible workplace arrangements.
As problematic as that can be, the idea is still enticing.
Key Stat: Uber employs fewer than 4,000 people directly, yet have more than 160,000 in the United States alone that depend on the company for their livelihood. (Source.)
Of course there are kinks that need to be worked out, government regulations that need to be fought, and other various challenges to face. Uber has found itself mired in a variety of lawsuits in key cities, and there are legitimate concerns over the new "winner take all" economy.
But as a whole, this type of gig economy only promises to grow bigger.
The consulting industry is finally facing the effects of the "Uberization." Organizations are relying less on big consulting firms and instead seeking out niche specialists for "a la carte" style services.
In 2015, North Highland's CEO Dan Reardon predicted that consulting services might become increasingly commoditized and transactional. This bold statement insinuates that the days of long-term professional partnerships between clients and consulting firms are all but gone.
In the new age of the gig economy, it isn't so hard to find freelance consultants offering their services on platforms similar to Upwork, which already has $1 billion USD in market share.
For instance, HourlyNerd is the consulting industry's counterpart to Upwork.
Small to medium companies that don't have seven-figure consulting projects can find solo experts to solve their small to medium-sized problems.
While this seems like a win-win for both clients and consultants, and consultants can pick and choose what jobs they want to work on, it may not be. In a traditional firm setting, they would be assigned projects they might've not cared for, but the contracts would often be for larger clients.
Simply put, the gig economy can't entirely replace traditional forms of consulting – after all, it's hard to outsource strategic thinking and other higher level services. While more organizations are utilizing platforms like Wikistrat and HourlyNerd for one-off projects, the larger fish will continue to seek out the best.
If you can showcase your consulting business on these sites, while narrowing your services to solving a particular problem for a particular market, you will never have a shortage of work. In fact, these sites will bring you more clients, who will see you as an expert. And these companies are caring less and less about engaging (and paying) you via email from anywhere in the world.
Impact of Technology
This change isn't all doom and gloom to the industry of consulting.
Technology has wiped out many jobs and is threatening to continue, but the consulting industry has largely been shielded from its negative impact.
After all, the inner-workings of "robo-consultants" haven't been ironed out yet and the amount of what jobs can be outsourced to technology is pretty set. It's an industry that still depends mainly on human-to-human interactions, even if those interactions have become transactional and commoditized.
This doesn't mean the industry is not seeing any impact technology has on consultants. It's just that technology is being used in conjunction with human expert insights.
Tools that allow remote collaboration like Skype, Go To Meetings, Google Docs, WordPress etc. allow consultants to deliver recommendations and insights at a faster speed than ever before.
In 2015, Deloitte launched Deloitte Digital in Southeast Asia. The service offers everything from start to finish – strategy to delivery – digitally. It's mobile, content management, social, web, and cloud all bundled into one neat package.
This is technology at its finest working in conjunction with humans, since the service still requires some level of human effort.
Solutions in The New World
Nimble Workforce
The disruption effect within the consulting industry is inevitable. Any resistance is futile, so it's better to adapt than fight it. There is a less need for full-time consultants now; the trend is moving to a nimble workforce using contracted staff, or freelancers. All of these will help you seem larger than you may actually be.
There are two main objections to utilizing more contracted staff.
First is quality control. Working with contracted staff is supposedly less predictable, so quality assurance might suffer.
Second is the apprentice model that would undoubtedly be threatened. Traditionally in the consulting industry, employee development depended heavily on the apprentice model. Utilizing contractors seemingly takes away from that model.
Both of these objections can be managed.
Companies like Uber (who have a ton of contracted partners) have a transparent review system to ensure quality. This same thing can be adopted for contracted consultants. Best of all, many freelance consultants themselves are alumni of big consulting firms, so it's like having a deep pool of pre-vetted candidates with a trail of references and work history.
Reimagining Partnerships
The relationship between clients and consultants has always been based on trust.
Key Stat: According to Douglas Cole, Managing Director of 10EQS, the sources of trust will always remain the same. They are competence, transparency, impartiality, and understanding.
But the manner in which these qualities are demonstrated should change, says Cole. Traditionally, the closed-doors exclusive nature of consultancy demonstrated competence. You had to pay to get in, so to speak.
This exclusivity is no longer feasible.
The democratization of information has made black-box insights less valuable and desirable. Also, when more and more clients have a consulting background themselves, it's highly likely they'll want to contribute their expertise and take on a more active role.
Consulting firms can still demonstrate competence by supporting their clients' desire for wanting to contribute their expertise. Of course, the point of bringing in consultants is to have a fresh pair of eyes and that impartiality shouldn't change.
Bonus Tip: Some of your clients may even make great alliances for future work. Make sure to ask for referrals and write case studies of your most successful projects. In the new world of consulting, it's easier than ever for your target market to find you.
Quality Communication
With so many options to nurture and segment leads and gently guide them to becoming clients, every consultant should be utilizing the power of drip email marketing. Period.
Sure, you may have an email or two that goes out on your newsletter, but with so many resources at your fingertips (like ours) it's never been easier to stay in touch.
Nurturing your email list with high-value content and case studies of your services will keep you less dependent on "gig" sites – and in with the crowd that makes six figures or more.
How Are You Approaching These Opportunities?
Despite the many changes that shake the core of consulting as you know it, the new world of consulting presents massive opportunity. Many, if not most, industries are expected to rely more on the consulting market.
The key to staying relevant and successful is to recognize that changes are here to stay  – and to adapt your consulting business. There are still plenty of "whale" clients for consulting firms that stay nimble and utilize technology to their advantage.
Question for the comments: What's your opinion on the future of consulting?