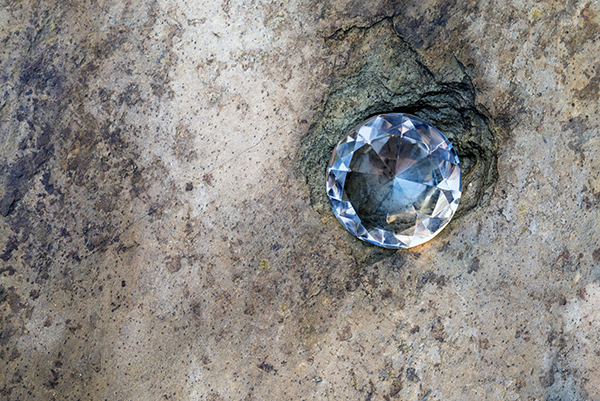 In Peter Thiel's book Zero To One, the billionaire angel investor Thiel writes:
"If you can't monopolize a unique solution for a small market, you'll be stuck with vicious competition."
Same goes for your consulting business.
While Thiel's book is aimed at Silicon Valley startup founders, the fact is that independent consultants and agency owners have the same opportunity – and threat – when choosing a market.
If you successfully form a monopoly, you'll reap massive rewards and earn a lifestyle you really want.
But if you get grouped in with all the other low-cost providers, then you'll find yourself in a frustrating race to the bottom, making pots of coffee and putting in long hours.
The question is…
How do you create a unique offering?
And what market can you monopolize with your skills?

With sites like Elance and Fiverr, you can now order an SEO analysis of a website for 5 US dollars. It can be discouraging when you're up against this…

Image: fiverr.com
In this post, you'll learn some specific steps to dig into the psychology of your target clients, find one narrow market, and command premium rates that clients are delighted to pay.
Keep reading.
1. Get Clear On Who You Serve–and Who You Don't
Want to know a fast path to overwhelm yourself in your consulting business?
Say 'yes' to every project that comes your way.
The problem with saying "yes, I can help with anything" isn't that you can't do a diverse range of tasks. Maybe you really can consult on websites, and sales strategy, and corporate finance.
The problem with being everything to everyone is the opportunity cost.
Here's why:
The more generally you label your business, the more you sacrifice in terms of your reputation.
Think about it: If you're known as the "website guy," you might get some business. But you're competing with online providers, with nothing unique to offer. In Thiel's words, you'll be "stuck with vicious competition."
On the other hand, if you are the "guy who builds information websites for Financial Advisors designed to attract and retain high-end clients," then it's a no-brainer.
Every Financial Advisor will choose you. You are a specialist–and you own a monopoly on the market (even it's your local area).
Still skeptical?
If claiming one tiny niche feels like "closing doors" to other opportunities, then consider one startling example in an industry outside of consulting.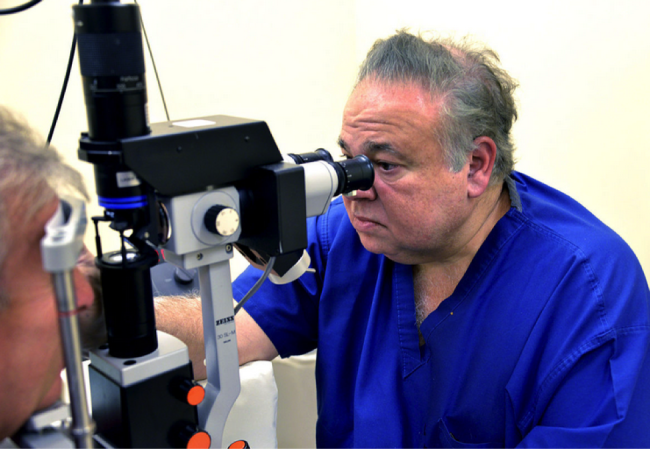 Image: Bloomberg.
This photo shows the highest paid doctor in America 2012.
Is he a specialist?
You betcha.
This doctor is an ophthalmologist who specializes in treating degenerative eye disease in seniors. That's it. That's his gig.
His income?
This doctor earned over $21 million in 2012 alone.
According to the study (looking at the earnings of doctors paid by federal health-care funds in US), the data "showed a wide range in which some top earners were paid as much as 100 times the average for their respective fields."
Now think back to your income.
Suppose you earn $55,000 per year consulting local businesses on their processes and procedures.
Now imagine this…
What if you too could get paid 100 times the average in your field?
You do the math. Multiply your current monthly income by 100. Or even 10.
What would that do for your business? Your lifestyle?
The fact is, the highest-paid consultants in the world are SPECIALISTS. They're the best at what they do, the market knows it, and they get paid accordingly.
You could be:
The Media Strategist that Fortune 1000 companies call to neutralize a PR crisis.
The graphic designer that politicians hire for the perfect election campaign logo.
The Facebook pay-per-click advertising specialist for commercial roofing contractors that want more leads.
The possibilities are endless.
Here's the bottom line:
This "specialist" mindset can be tough to cultivate when you're used to taking on any project that comes to you.
The first step is to recognize that your services are valuable. The more value you can give to one narrow marketplace, the more highly regarded you will become–and the more you'll earn.
The rest of this post will guide you to creating a more focused offering for your clients, and communicating your unique selling proposition.
2. Learn To Sell Tailored Solutions To Painful Problems
We've all seen the old adage in sales:
"Always be closing."
The problem is, according to Huthwaite's research into thousands of professional sales calls, "closing" is not significantly related to success in selling.
Instead, Huthwaite's findings suggest that you're better off asking investigative questions, to discover what problems your clients are struggling with.
Neil Rackham offers 4 steps to successful sales in his landmark book, SPIN Selling:
Situation Questions: learn some basic facts about your potential client, such as who's in charge of the final decision, what their budget is, whether they have a timeline, etc.
Problem Questions: investigate to find their problems. Clarify the problems and make sure your client agrees that they have a problem.
Implication Questions: articulate the effects of the problem. For example, if you sell Facebook ad solutions, ask your potential client, "If you continue stagnant growth of your business, how will that affect the competitive landscape in 1 year?"
Need-Payoff Questions: you ask the client to tell YOU the payoff of going with a potential solution you offer. For example, "If you had a viral explainer video for your product, how would that affect your ability to find investors?" Here, your potential client sells you on the solution you offer – and you find out what benefits are truly important.
See?
No hard sell needed.
Selling is a key component to your success as a consultant. You need to prepare notes on your potential client, and ideally interview people they've worked with previously, to show up prepared.
Alex Berman gives one method to get on the phone with experts via Twitter for valuable intel. Here's Berman from marketing psychology blog Following The Rules:
"Hey Noah, I'm interested in learning more about The ASP. It would be great to grab coffee, or just hop on the phone and chat!"
You can DM this to any of your Twitter followers who fall in your niche market. Ask what problems they have, and thank them for their time.
This way, when you walk into your big appointment or sales call, you'll already know the exact words and phrases that similar companies use to describe their problems.
You'll spend less time on the "Situation" questions in SPIN selling – and you can get straight to finding problems and discussing solutions.
When you get your clients telling you about the benefits of hiring you, you'll be in great shape to close more deals. And you'll get more referrals because you actually take the time to understand your clients' hopes, fears, and dreams.
3. Form A "Tribe" That Gathers Your Ideal Clients
Building your own group can take some time.
But it's incredibly effective for consultants.
In Seth Godin's book, Tribes, Godin writes:
"Leaders lead when they take positions, when they connect with their tribes, and when they help the tribe connect to itself."
Do you agree?
As a consultant, you want to be viewed as a leader. A trusted advisor. Someone your potential clients can turn to for advice.
One of the best ways to achieve this is to start a group. Create a forum where your target market of ideal clients can gather, meet each other, and get to know you as the host.
Here are some ideas you can implement this week:
Go to Meetup.com and create a meetup group in your city for niche. If you serve accountants in San Diego, create the Accountants In San Diego Meetup Group and invite a dozen members out to lunch. They'll appreciate the community, and you'll find that opportunities come to you naturally.
Organize a local "Lunch and Learn" session, where you invite leaders in your community to speak. You can also speak on whatever topic you help businesses with. Give away your best content for free—and the clients who need help will know they can hire you to execute.
Start a LinkedIn group for business owners or an interest group, and invite members whom you'd like to work with someday. Pro Tip: once you're in the same group as someone else on LinkedIn, you can then add them as a Connection within the group. This is a great way to connect with potential clients and let them see the helpful content you post.
Don't underestimate LinkedIn.
In the article Top 10 Reasons To Start A LinkedIn Group, Lewis Howes writes:
"I get roughly 15-20 new invites to connect (as a 1st-degree connection) every day.  Most of them come from my groups. Why?  People love to connect with the community leader.  Since I run a number of "communities" within my LinkedIn groups, I am looked at as someone to connect with.  This is almost true for all group owners, they seem to rack up bonus points from starting the group, therefore having more connections than the average LinkedIn user.
If you choose to start a LinkedIn group for your target niche, you can also set up automatic welcome emails to new members who join. This is a big deal.
Here's why:
When you message your fellow members (and potential clients) on LinkedIn, you can include a link to drive traffic back to your website.
Use this script:
Subject: Welcome to [GROUP]!
Welcome to the group. Please join us and introduce yourself on LinkedIn when you get a chance:
[LINK]
If you have any questions, just let me know. I'm [YOUR NAME], and I try to post good content about [YOUR NICHE] every week or so. Please feel free to connect with me, and I'm happy to introduce you to any of the other members personally.
Talk soon!
[YOUR NAME]
P.S. I also post tips and videos to help [YOUR NICHE] on my website. Here's a link: [YOUR WEBSITE]
Guess what?
Now you're driving qualified leads to your website… without you lifting a finger.
From there, potential clients can sign up to your email course, and you'll automatically follow up with them and educate them on your case studies and offers with marketing automation.
LinkedIn gives you a free, high quality traffic source for the top of your marketing funnel. Once you set up your email drip sequence, you'll be on your way to waking up with requests for appointments in your inbox. And these leads will look to you as a group leader… because you will be.