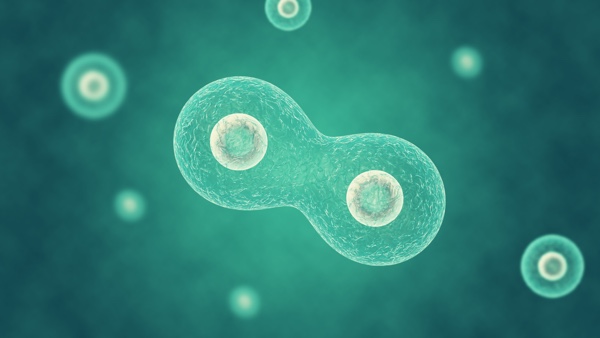 Have you heard about customer segmentation yet?
It's one of the key components of marketing automation for any SaaS marketer.
In short, it's "smart" software creating and managing individual customer profiles and groups, collecting a plethora of useful information in the process.
Are you using it, though?
At the most basic level, you're able to capture website visits, form data, email response activity, app usage, app behavior, and so on – and use this to craft future marketing and sales campaigns, or increasing customer retention rates.
Essentially, you are monitoring the app activity of your customers, and you can segment customer profiles based on where they are in the purchasing, onboarding, and lifetime cycle.
But that's the easy stuff; everyone's doing that (or should be, anyway).
To really get conversions for your SaaS, you need to use dynamic segmentation for more trial signups, better onboarding, and lower churn rates.
Let's discuss how.
Is Segmentation Really That Critical?
Absolutely.
Segmentation lets you create more relevant sales and marketing campaigns for your customers, can increase customer engagement with your brand, and improve conversion rates.
In a Marketing Sherpa study, it was shown that segmenting done properly can increase click-through rates by 50%. It's hard to argue with that kind of percentage.
Or what about an amazing 7000% rise in sales due from segmentation with their email marketing? Consider the case of Isotoner, famously known for gloves but also makers of umbrellas, boots, hats, scarves and slippers, as reported on Outmarket.com.
Isotoner's digital marketer department saw that a certain percentage of subscribers to their email list clicked just a single category of links. They segmented these people and sent them targeted emails. Isotoner ended up with buyers, not just lookers, adding substantially to the company revenue in the process.
"But, but, but this is ecommerce!" you might say.
And I say: so what?
Human behavior is human behavior, and segmenting can work for you and your SaaS.
At the end of the day, each of your potential, existing, or past customer is different in her interests, background, location and point in the all-important sales cycle.
From the subscriber point of view, here are the advantages of receiving segmented emails:
Crowded inboxes filled with junk emails, meaning those that have no useful, interesting content, cause resentment. Segmentation means they get fewer, more useful emails.
They don't have to go to the trouble of unsubscribing from the entire list because they are getting emails on a range of topics, when they are simply interested in one.
And the emails and content they get is contextually relevant to where they are, in buying, onboarding, or renewing their subscription.
Segmentation helps you by:
You can target non-buyers for a specific sale without bothering those on your list who have already bought.
You can send those who have bought with helpful post-sale tutorials, tips and add-ons.
You can send extra emails and efficiently invest your time and energies on your most active subscribers.
So, let's get into some dynamic segmentation.
How To Reap The Benefits Of Dynamic Segmentation
What the heck does "dynamic" mean?
First of all, let's agree that it sounds really cool.
But really, it's your marketing automation platform moving a customer/user/subscriber from one segment to the next, based on their actions, and in particular, any desired action on your part.
So, it's more about understanding the cues of behavior, and treating people according to their level of expressed interest, engagement, and commitment.
Sounds esoteric?
It's isn't.
A brief breakdown of possible uses:
Marketing automation software will automatically log the amount of time, and behavior, a prospective customer spent or do in your app, which functions they viewed and used, and how long it took them to subscribe to your app in the first place, any crash course or free trial signups.
Capture data such as names, email addresses and location at point of signup, and deliver marketing based on each demographic. You'll be able to capture more information as the customer moves through the purchasing cycle, such as hobbies, interests, and occupation.
Marketing automation software lets you view a wealth of information about these customers in your database, and you will be able to view stats, charts, graphs, and real-time data to make your decision about where to spend more resources to fuel your sales more effectively.
Using segmentation for trial signups
Your subscribers are human beings, changing their behavior on the fly in real time. They won't be nice and just hold still for you. A static email list would be wonderful.
What a perfect life for an email marketer if once he nailed the interests of his subscribers, they never changed!
Dream on. Your subscribers are in a constant state of flux and so must your list to stay effective and profitable.
An effective dynamic list is the result of segmentation, the result of getting to know your customers lives and tastes. This lets you customize content to meet their buying needs and habits. The result is more sales.
But How Do You Segment To Begin With?
Segmenting means dividing your email list into subgroups. The categories vary in theme and in number. There are basic and advanced layers to segmenting.
Basic will do a much better job of targeting your subscribers' interests than a simply email blast to everyone on the list. Using advanced techniques let you cater to their tastes with even more care.
In order to segment, you need to capture essential information about each subscriber. They won't fill out long forms. So simply ask one or two questions when they subscribe, like zip code or company title or where they found about you.
Then later in the cycle, ask for information but also start collecting meaningful data from in-app behavior. Take advantage of every opportunity to find out more.
What are some of the best categories to start?
For example, you can use these:
Demographics
Preferences
Behaviors
Psychographics
Here's a look at each one.
Demographics: This is the most basic form of segmenting. Every list should be broken down according to:
Geographic location
Gender
Age
Behavior: This divides people up according to:
Purchase history
How many and which emails they open
When and how often they click through
Their app usage history
Functionalities used
Preferences: You can figure this out by observing their interactions with your emails. Record which they like and which they discard.
Psychographics: These are behaviors that are based on lifestyle choices and value, what your subscribers tend to do and what they generally react to. Ask yourself, "What makes this subscriber tick?"
You need to get a feel for the motivation of each by observing how they reaction to your emails. This helps you put them in the right category.
Advanced Segmentation
When you are ready to take it a few steps further, consider more ways of grouping your subscribers. Specifically, look at:
Customer lifetime value
Buyer persona
Propensity models
Here is a look at each in more detail.
Customer Lifetime Value: This means looking at his history of purchases, prices and profile data. When you come up with a lifetime value for a customer, you can now pinpoint which are your best customers so you can invest your energies on their care and feeding. In addition, you can discard your worst customers.
This is invaluable information. It lets you spend your time and money on the segment that gives you the highest return on your investment.
Buyer Personas: Different subscribers have different personalities and behavior, which it pays to watch. For example, if your big spenders start reducing how much they buy, look more deeply into what is affecting their spending pattern. Look at past messages, their earlier behavior and then craft a specific message to fit this current behavior pattern.
Propensity Models: This uses statistical modeling to predict customer behavior. Types of behavior might include how likely they are to react to specific sales offers, what the risk is they will leave the list or how they will respond to an upsell.
Using Dynamic Segmentation For Trial Signups
Segmentation can and should be used for trial signups. If you are an SaaS owner, and are trying to convince customers to subscribe to the paid-for version of your service, it can be difficult to showcase your product like you could in a traditional bricks-and-mortar store.
Trial signups will let those who are interested in your product play around with a limited version of your program so that they can decide if it's right for them.
Research from Kissmetrics has found that segmentation can help to increase trial signup conversions, especially when gathering data during this trial period that can be used by your marketing team to identify potential leads, clients that are sitting on the fence and passerby.
What does customer's behavior tell us?
If a potential customer has subscribed to a crash course or online program, more action might be required to secure the sale if you're advertising a product or service.
Using marketing automation, you can deliver messages to improve lead generation and decrease the number of unsubscribes from your mailing list once the trial or course has come to an end.
But how? Well, with marketing automation, you will be able to find out more about your users and can 'tag' customer profiles with information about their behavior and actions.
You'll be able to quickly identify customers that are unlikely to sign up for your service (those who haven't engaged at all, or those who spent a few minutes using your service after signing up for the trial but never returning).
This enables you to apply the 80/20 principle and concentrate on potential customers who have spent time setting up and using the service, might have contacted you to ask further questions, or have engaged with your company on social media.
Identifying these customers is imperative when increasing your conversion rates. If your sales team doesn't capitalize on these leads, they might not convert to your service at the end of the trial at all.
Using Dynamic Segmentation For Data Onboarding
Marketing automation can also help with data onboarding – a strategy that can help to bridge the gap between what you get from users themselves, and what you can add automatically, without asking for more and more forms to be filled out by your users.
Instead of having 30 fields on a form, asking about their favorite color, you can strategically add data points over time.
After all, you'll know more about your customers than ever before, and can deliver a more personalized service from that point onwards.
Dynamic segmentation comes into play for moving people to into various "buckets" throughout the "lifecycle" with your app – and have this happen automatically.
You will be able to gain a comprehensive overview about behavioral data, and can add this to your CRM.
Combining marketing automation with data onboarding will allow you even higher levels of personalization for your customers.
Marketing automation and data onboarding lets you update your CRM system automatically so you can tailor your services based on the data profiles you've been adding to.
This type of marketing can increase brand loyalty, and will encourage existing customers to return to your website the next time they need to make a purchase.
Using Dynamic Segmentation To Reduce Churn Rate
Using marketing automation can help you decrease your churn rate and retain more customers in the long run.
Marketing automation will let you divide your database into much smaller groups so you can focus on the customers that are a 'high risk' of canceling their subscription and likely not to use your services in the near future.
If you're not already collecting data on why people leave, then that's a place to start (the easiest way is to ask them why, but give them a compelling reason to provide feedback).
But, you should also consider analyzing the profiles of those who do cancel.
Patterns to look for are if they belong to a particular market segment, when they signed up, app usage ratio, and figuring out what the "red flags" are when someone is about to cancel.
Of course, you're not looking to be 100% correct here, but appropriating an 80/20 model, there's probably a list of actions and behavior that happens 80% of the time that leads to cancellation, or 20% of your cancellations coming from 80% of various segments, etc.
So, whether it's a direct relationship or the flip-side of that principle for you, depends on what you find from reviewing your data.
Once you've formulated a list of "red flags", you can create dynamic segmentation based on triggers.
For example, if a user starts exhibiting 20% of a list of behaviors that tend to spell lead to cancellations, dynamically place them in a "high risk" segment using tags and triggers.
Is This Complicated? Yes, But Highly Effective
Yes, email segmentation has many parts. That's why it's best to start with basic subgroups like age, gender and location. Work your way through the other categories, then move on up to advanced segmentation.
Advanced segmentation takes some research and experimentation in order to do it effectively. And the results are worth it.
Choose which subgroups to use based on how much impact your testing shows. If you get the most return using simple psychographics, go with it. Perhaps you'll find the best click-through rate comes with a mix of demographics and behavior.
Remember, this is dynamic email advertising, always changing to meet the real-world behavior of your subscribers.
Like all human beings, they are not static in their buying habits. Look at it as a game, Whac-A-Mole on steroids. Play with it, don't be afraid to change things up. And enjoy the process because it is an essential, permanent part of your email strategy.
When playing around with your segmentation, create a grid of options, with costs vs. their impact. This will help you pick out the ones that provide a quick return and which require more of an investment of time. Keep testing and improving.
The best part about this, though?
Segmentation isn't something you really need to constantly worry about if you're using a marketing automation program.
This software does all the hard work for you, so you can focus on creating more effective marketing campaigns with details on the behavior and actions of your customers.
It provides you with a pretty sweet return on your investment.