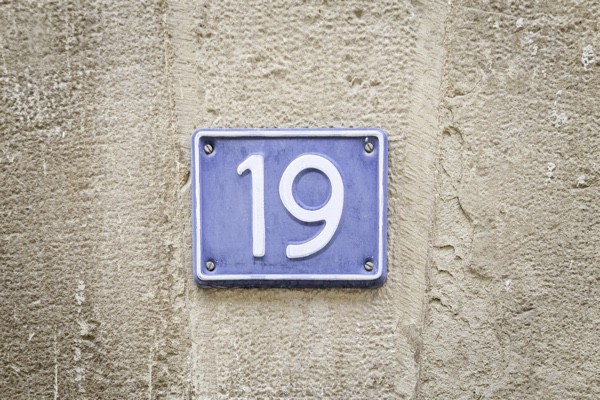 It's tempting to believe that if you just build a great WordPress plugin (or theme), sales will not just come knocking on your door, but slamming it open and hurl money at you.
Yes, that would be nice.
But it's not reality (as I'm sure you know).
Of course, it all starts with a great product, whether that's a plugin or theme.
It's really hard to market and sell a crappy product. No matter how much lipstick you put on a pig, it's still a pig.
Assuming that your plugin or theme is, indeed, excellent and useful, it really comes down to how you, as a WordPress developer, can effectively market and sell your plugins or themes.
To that end, there are several tactics you can deploy, along with a fundamental strategy of utilizing email marketing automation for capturing, nurturing, and selling.
Your mom might be collecting newspaper clippings about your successes, but there's more to get done for you to increase sales, build authority, expertise, and establish a brand.
Let's get into it.
Email Marketing Just Refuses To Die
For anyone who's selling products or services online, email marketing has been, and continues to be, the standard channel that just refuses to die.
It stands to reason, then, that you should be using this channel, too.
Sure, everyone is on it, everyone is using it, so you need to be useful, relevant, and stand out in the ocean of emails – but that just comes with the territory, right?
It comes back to having a stellar product to begin with.
Now, in these tactics on selling more plugins and themes, the back-bone is email marketing – and in particular, email marketing automation.
We've already talked about turning free users into customers, so we're not going to cover the same ground.
But we're going to quickly discuss the fundamentals you need to have in place, as this will make or break the rest of these tactics.
Email Marketing Automation 101 For WordPress Developers
There are several key components of marketing automation that will come into play for many of these tactics, but not all of them.
What you should be doing, at all times, is capturing signups and consistently communicate with email opt-ins, potential, current, and past customers.
Without a database and a way to communicate to people in that database, you're missing out on thousands in sales.
The 3 most important features you'll need are:
Tags: Label your contacts according to interests, behavior, sources, sales stage, etc. and any other topic that is relevant to your business model. These tags go along way to using automation in several ways.
Segmenting: This can be done based on tags, but is mainly about having multiple lists for larger categories. Tags are granular, segments are wider nets and are useful for separating leads, current customers, and past customers, for example. You send emails to segments, not based on tags.
Triggers & Rules: These are basic "if / then" statements, that govern the automation. For example, if a subscriber engages with 3 of your emails in a row, and clicks on very specific links pertaining to a particular topic, you should have a rule in place that triggers an action. This is the core of automation.
The 3 campaigns you absolutely need are:
Lead Nurture Campaign: This could be a mini course, newsletter, crash course, onboarding sequence – you name it. The concept is to nurture those who've either downloaded a free version or opted-in to receive more information of some kind. These leads are not ready to buy yet, but might be if you treat them right.
Sales Campaign: The primary function here is to escalate towards a sale. This campaign is for those leads who've shown high engagement with your materials, website, emails, etc. This campaign exists to communicate explicit sales messages, cross-sells, up-sells, and so on.
Customer Nurture Campaign: Once someone has bought from you, do you just ignore them? You shouldn't! It's far easier to sell to a previous customer, than it is to sell to a new one. Stay in touch, continue to offer value, content, new products, up-sells, and more.
Not every single one of these selling tactics make use of email, but a lot of them do.
The most important idea I want you to download into your thinking is this: a good, reliable email marketing automation platform can act as the central hub of your marketing and sales.
And by doing so, you'll increase your sales.
Now, let's talk about how.
19 Ways To Sell More WP Plugins And Themes
With the basics in place, you're ready to move ahead with actual sales tactics.
Not all of these require email marketing automation, but they can be amplified by it.
All these tactics do 2 things you absolutely, positively need to get more sales:
Stocking up "Goodwill" with your potential customers.
Helps them "Know, Like, And Trust" you, which is essential to build trust and compel someone to buy.
Let's dive in!
1. Keep All Your Channels Up-to-Date And Consistent
There's nothing more powerful than a consistent marketing and sales message across all your channels.
Selling involves multiple touches, over time, across many different platforms, websites, social media profiles, etc.
Email Marketing Automation platforms, when integrated with social media profiles, other platforms, your website, CRM, and more, enables you to communicate the right message, at the right time, to the right person.
2. Personalizing Your Brand
(No, I'm not going to talk about Mailchimp here; everyone does.)
Your brand and products needs a unique "voice" to gather an audience and help them "know, like, and trust" you.
Those are the three most important elements to making a sale. Infuse your products with personality, not bland corporate speak.
This is easy to do with email in particular, as you also need to capture and hold attention when there are plenty of competing emails for someone to read instead.
3. Brand Everything, Everywhere, At All Times
Related to above, the key to consistency is having a visual identity wherever you are.
From branding image thumbnails on your blog, consistent visuals on social media profiles, graphics and layout for email that matches your website, same colors across the board, the same message and taglines, and so on.
4. Publicly Communicate With Current And Past Customers
When people leave positive, negative, or neutral feedback or comments, either on your site, on forums, social media accounts, etc. then you should respond and engage.
They feel recognized, appreciated, that you care (you do, right?), and everyone else sees this too.
5. Offer Commissions And Affiliate Deals
Why not offer your current and past customers a way to earn money by recommending your products?
Make it easy for them by automatically generating affiliate links with their account, and provide them with copy, images, banners, and other collateral so they can simply grab and share.
Be generous! Offer more than a measly 25% and aim for even 75% (you can use tiers here, i.e. with more sales comes higher commissions).
You don't have to do this through a third-party platform necessarily, although it can help.
6. Always Do Quality Over Quantity
The benefits that you get by producing better content instead of just more content pushes your website and brand to the place where it needs to be: attracting potential customers.
The short, 500 word blog posts with "meh" content won't get your anywhere.
Consider creating "Ultimate Guides", round-ups, and in-depth content instead.
7. Provide Plenty Of Know-How, How-To, FAQ, and Help Content Up-Front
Don't hide your knowledge base information behind a login or customer wall. Make it readily available for everyone to see – and provide more than you think you need.
It's also a good idea, and probably easier on you, to post updated content as you go, and not aim to have a fully stocked shelf right away. You can always add more.
But keep it simple, so that people can understand. Talk to them, not at them.
8. Create A VIP List, For "Insiders", And Make It Exclusive
This is where email can help you out a lot – create a list for VIP customers only, but send an invite to everyone on your list.
Make it a no-brainer and compelling to join the list with promises of extra add-ons, upgrades, first notice of new plugins, themes, special webinars, training, and more.
Create a waitlist by only inviting a few at a time, and only a few times per month or quarter.
9. Be Where Your Customers Already Are
This is huge, and so obvious, but not used nearly enough.
Put your plugins, themes, expertise, and brand right in front of your market.
How? If you have a form plugin that integrates with email providers, connect with those platforms and offer to share high-quality guests posts, webinars, training, or special deals with their users.
10. Market Platforms Are Your Best Friend
Related to the above point, but different, is to make absolutely sure that your plugins and themes are listed for sale on big marketplaces like themeforest.net and codecanyon.net.
And for companies that provide WordPress services, like WPCurve, why don't you strike up a partnership with them?
This is also a great way to capture more leads for your email campaigns. Offer exclusives for users on these platforms.
11. Use Facebook Groups The Right Way
Find or create groups that have members who could potentially be your customers – but of course, don't spam with sales messages!
Instead, focus on answering questions and helping first, and post relevant content every now and then.
12. Use Twitter As A Direct Messaging Channel
Instead of hiding behind an anonymous "Contact Us" form on your site, or email only support, consider setting up a separate support Twitter account and answer questions, share helpful content, and point people in the right direction.
Don't be afraid to take a conversation off Twitter, too. Use it to make a first, initial contact with existing and potential customers, but continue the conversation elsewhere if needed.
13. Always Research Your Market And Iterate
Staying up-to-date and connected with what your customer base wants, needs, have problems with, and value is the best way to conduct market research.
You can use social media (Facebook, Twitter, etc), Github, and more locations for this, of course.
This will help you either build out better features, build new products. You could even use tactic #1-5 and #8 here.
14. Create Bundles Of Your Plugins, Files, Etc.
Let's say you're offering a form plugin for WordPress.
What else could someone who buys that plugin need?
A few skins and themes for the form? Icons? Images? Add-on integrations?
Put them all together in a bundle and sell as a pack.
If you've already got an existing pack of files, feel free to sell them at discounted rates to promote your work, while also giving your customers the chance to buy your collection at a cheaper price.
15. Have A Method To Your Madness
There are a wide variety of methods to experiment with, but in the end there are no set guarantees that your ideas will succeed.
A content marketing strategy, for your blog, guest posts, social media posts, podcasts, etc. will go a long way to methodically build an archive, history, and trail of marketing materials.
16. Focus On Collecting Leads
With every blog post, giveaway, guest post, podcast, tweet, like, and so on, the priority should always be to increase the number of subscribers on your email list.
Out of 100 who visit your website, only 3 are ready to buy now.
The rest are split between people who might be ready in a few weeks or months, and those who will never buy.
So how are you going to stay in touch with those who might buy later?
Offering incentives in the form of templates, mini courses, ebooks, etc. to get signups – and then nurture them right over a period of time, and escalate your sales messages to those who show an interest.
17. Data Drives Sales And Your Decisions
With an email marketing automation platform, and integrated with other platforms, it's easy to collect data on behavior.
This data, though, is only as useful as far as you can make sense of it. Keep it simple but focus on the most important metrics that matter for marketing and sales. Understand the path people take to buy your plugins and themes, monitor your conversion rates, and test new approaches.
Data, properly analyzed (it's not hard at all), can help you spot trends such as "Email #3 has the most opens, and people mostly click on the link about dancing cats", which will help you decide things like "So, we should put a special offer next to that link".
(Don't laugh, it's just an example).
18. Collaborate For Growth
Find potential partnerships and collaborate on not just cross-selling products, but also doing training, webinars, and other content together.
As a WP developer, there are plenty of possibilities of horizontal markets you can work with.
Website designers, for example, could probably use a good WP theme developer contact.
Developing a form plugin (again)? Collaborate with email copywriters.
19. Get Ahead And Stay Ahead
Online marketing changes rapidly, and you don't need to be an expert on this, but you should have the fundamentals in place.
Incorporating marketing automation will not just solve the basics, but give you a leg-up.
Being able to segment your list, with tags, triggers, and deploying the right campaign will help you send the right message, to the right person, at the right time.
Get those 3 campaigns mentioned above in place; get yourself setup with a marketing automation platform that will allow you to get the most out of the customers you already have, and nurture new ones.
Selling WP Plugins And Themes Is Hard, But Marketing Automation Can Help
Look, no one is promising that selling will be a piece of cake.
It's not.
But you can stack the odds and chances in your favor by at least implementing and deploying an email marketing platform, and using even 4 of the tactics above.
Better yet, if you create a strategy around it to test 1-2 tactics every month, for the next year, you're in great shape.
Think of marketing automation as an intelligent work-horse.
It'll help you expand, grow your base, and build email contacts that want to hear from you – and appreciate what you do share, even if it is a marketing and sales mesage.
Why?
Because with tagging, segmenting, and triggers, you're able to communicate with personalized and relevant content.
This is how you convert for more sales.