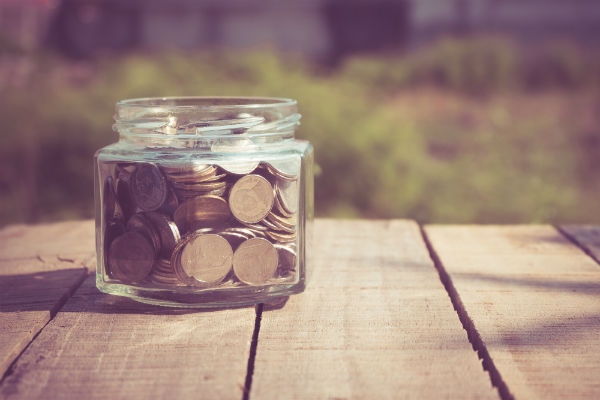 Do you know all of the proven ways you can secure multiple streams of income?
A real information marketing business should have this locked in – so, do you?
As an info marketer, you owe it to yourself to leverage your hard work.
Not only will you be increasing revenue to your business as a whole, but you will be doing people a service by making sure your valuable material gets into their hands when they need it most.
The holy grail of online info marketing is multiple income streams.
Let's dive into how you can best set yourself up for this.
Tapping The Potential of Multiple Income Streams
There is a magic behind multiple income streams as an information marketer.
That magic is easier bottled up for yourself than you may believe. It's very achievable.
In fact, serial entrepreneur Chris Ducker believes that you should not go into this business without making that (passive income streams) your sole purpose:
"Creating passive income streams online should be one of your main focuses when building a business in the new economy – whether you're doing this on your own, or with the help of virtual assistants that manage your blog, or even handle the marketing of your site – you've got to love making money while you sleep!"
There are many ways to multiply your information's reach.
The key is growing each out one at a time.
Passive income mogul Pat Flynn, creator of the Smart Passive Income podcast, and creator of various income streams that stem from it, defines passive income as:
"Building online businesses that take advantage of systems of automation that allow transactions, cash flow, and growth to happen without requiring a real-time presence."
Unlocking Additional Income Streams For Growth
Once your brick and mortar or online business has a continued and growing customer base, it's time to look into these various streams of online income to leverage all that hard work you've put in.
Not all your customers or prospects are visual people. Nor are they all readers or avid podcast listeners. So by spreading out your knowledge and information across various channels, you make sure to please the most people possible.
By creating multiple streams of income with your information or professional expertise, you are creating a win-win situation: you reach a larger number of people and you benefit monetarily as well as through satisfaction knowing that more people are being helped.
After solving the customers' problem, this should be your main focus as an information marketer. More and more people are purchasing online information products today in all its forms.
If you're a professional specialist like a doctor or lawyer, or if you have a skill such as hairdressing or yoga… you can leverage these skills through various types of information marketing and grow a big business doing what you love.
And again, Chris Ducker says:
"If you're a chiropractor, for example – why not create an eBook or audio guide on marketing and promoting your chiropractic clinic in your local area? You could then sell that to other chiropractors to help them grow their own practices."
Start With Following Your Strengths
It might be video, audio, or writing. Start there. Anyone can create various income streams regardless of whether an online affiliate marketer, a basketball player or a lawyer.
And with that, let us look into the various ways you can leverage your expertise to create multiple online income streams.
The 3 Most Common & Profitable Methods
Let's break down the three common and profitable methods; ebooks, affiliate programs, and video courses. Know, however, that there are so many more to choose from besides these.
Leveraging blog content alone can let you recreate monetizable information like special reports, videos, audio recordings like CD's or podcasts, video recordings like DVD's and video courses, eBooks, workbooks, teleseminars, webinars, and various online course types.
You also can create related services, like coaching and consulting.
One of the most common ways to start an online information income stream is the eBook.
Method #1: The Tested & Proven Ebook (Yes, It Still Works)
Expert information marketer Steve Scott's bread and butter is Amazon Kindle publishing.
He had the right mindset when first getting into info marketing through eBooks:
"Affiliate marketing is an excellent business model.  But I've found that offering an information product is how you make the real money. Currently I only have a single eBook offer.   Yet this product nets me an average of $3,000 to $4,000 of income each month."
You should start by focusing on your main niche. Sure, you could choose a niche that is popular and go that route. But for the purpose of creating multiple income streams using your expertise, you should leverage what you already know and have done instead of starting from scratch. Bouncing around from niche to niche choosing what might sell best is a recipe to failure.
If you're a skilled and licensed professional such as an architect or plastic surgeon, use that expertise and any published information you may already have (i.e. blogs) to create your ebook.
If you've got a hobby like running, traveling, cooking, playing music or another of the millions of hobbies out there, eBooks can be wonderful tools to your business.
Here are 2 quick tips to get your ebook creation started and gathering momentum:
1. "Stream of Consciousness" writing.
If you're like most regular people, writing can get a bit tricky sometimes. You rewrite sentences and find yourself spending whole days editing a single paragraph.
Stream of conscience writing puts an end to this. All you have to do is write. Even if you don't know what to write, just write. The idea behind it is if you put down whatever's at top of mind on paper, even gibberish, then soon after you'll extract the quality stuff for task at hand from your head, too.
As long as you know your subject, no matter how lost you may feel, stream of consciousness writing will change the way you write forever.
Don't worry about editing. That should always come after.
2. Set a schedule and chip away pieces at a time.
Be your own worst enemy.
Block time allotments for you to be hyper focused and writing. Then try to make each block better than the last.
Go beyond just setting up an Egg Timer and seeing what you can get done in an hour or two.
Instead, make it a game. Who doesn't like a little competition?
How many words can you write in an hour? If it is 1,200, work on getting at least 1,700.
Combine timed writing with word count goals.
Talking about timed writing, have you ever hear of The Pomodoro Technique? It's a time-management productivity tool that gets you completing tasks in shorter times than ever before through focused 25 minute bursts followed by mini breaks.
Have you tried it yet?
Method #2:  Create Your Own Affiliate Program
A powerful additional income stream can be made by creating an affiliate program around your information products.
What this does is create a salesforce out there working hard to sell your product. All you do is collect the checks.
Get Started Building An Affiliate Army
This lets you reach far more customers and bolster your already growing passive income streams by bringing on affiliates to sell your products for you.
This is by far one of the best ways to grow your business big, and fast.
It's not difficult to create an affiliate program, and you don't have to have a particular product type to do it. It can be done with physical products and information products all the same.
All you have to do is agree to pay your affiliates for each referral, lead or sale they bring you.
Where do you start?
Most information marketers choose to use an affiliate software to track their affiliate sales.
Affiliate software can be a SaaS setup where they host it for you, but these get costly, so many information marketers start with self-hosted affiliate softwares like iDevAffiliate Marketing Program or the Jrox.com Affiliate Marketing Manager.
Another popular method that many successful information marketers use is a subscription based affiliate program company like ClickBank or Commission Junction.
Method #3: Create & Sell An Online Video Course
Courses have the power to position you as an authority in your field if you provide quality information and valuable training.
Out of all types of courses, video seems to be the best. Although all are very profitable.
Douglas Carr of MarketingTechBlog believes in the power of video,
"Video has the potential to transmit large amount of information. A simple 2, 3 second video can transmit tons of historical, emotional and academic information simply from the imagery portrayed in the shot. After you create your own video, you can use it to communicate in ways that other marketing tools don't."
Monetizing your information with an online course is basically the same process whether with video, email, or other means of course content production.
You repurpose the information you already have published or make new course material. Then you bottle it up in the medium of choice. By doing this you are putting in the blood, sweat and tears just once.
Once that work is done, and your autoresponder email sequence course or your online video course is produced and ready for sale, you will reap the benefits of that hard work forever.
Udemy hosts video courses and lets you market through them.
An arguably more profitable way to go about this is to build your own list, and craft your course around your list's needs. This gives you far better margins versus hosting on Udemy and giving them price control and rights.
Wrapping Up With Some More Passive Income Streams For Info Marketers
What else could you do? Well, how about these ideas:
Consulting: It is only natural to share your knowledge to those in need. If you have an expertise, why not consult people face to face. Or you can do it all the same over the phone from any part of the world.
For example, if you're a well-versed photographer, show up-and-comers ways that you set up your photography business. Show them how you scaled your business online and offline through the correct pricing packages, software usage, portfolio creation, client onboarding processes and more.
Membership Sites: Subscription sites are amazing forms of additional income. They have exponential possibilities. Drip-feed monthly content to keep people on the edge of their seats, or let them have it all at once and build loyalty through an engaging forum inside available only to members. Membership sites can be easily set up on sites like Kajabi, or can be hosted on WordPress, locked behind a membership plugin like Member Mouse or Digital Access Pass.
Newsletter subscriptions: A newsletter is a great way to repurpose your work, sprinkling in some fresh valuable content, and charging monthly.
Copywriter Ben Settle charges around $100 monthly for his Email Players Club Physical Newsletter.
Speaking: Are you great on stage? Then launch a speaking career. You don't have to do it full-time, either. Speaking at conferences, tradeshows and industry meetups not only builds your authority and clients, but it creates a stream of income from the increased number of products you sell and for actually speaking too.
As an info marketer, it's really about finding your preferred medium, catering to your strengths, and smart structuring of what you sell and how you sell it.
You might already have your ebook and membership site, but have you tested an additional channel yet?
Getting started is as easy as repurposing existing content, adding more value, and putting it in front of people to see what they'll do.
You don't learn until you launch.