[Founder's Note] This article is a guest post from Tom Ewer of Leaving Work Behind. Though I'm a proponent of marketing your business, I like Tom's unique take on this topic.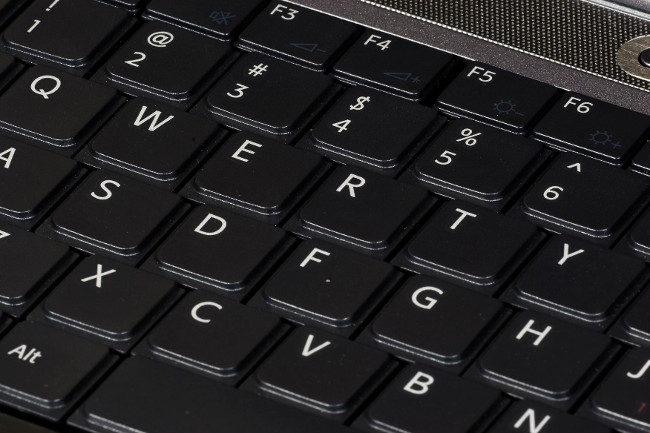 Yes.
That's my answer to this article's headline: you can indeed run a successful business online without marketing.
It's true that online marketing can be highly effective. But we're not all comfortable with it.
Marketing tactics like automated outreach and paid advertising  aren't necessarily tactics that every entrepreneur aspires to, with some people adopting them because they feel that they have no choice.
After all, can you really succeed as an online entrepreneur if you don't embrace online marketing?
I think that you can, but I understand if you're skeptical. That's why, in this article, I'm going to explain why I feel that marketing is unnecessary—and give you a blueprint for success.
What is Marketing?
It's only fair that I start off by explaining the idea I take issue with. If you head to Google for a definition of marketing, this is what you get:
"The action or business of promoting and selling products or services, including market research and advertising."
Marketing is promotion. You promote your product, promote your website, and promote your brand in a bid to funnel people toward buying from you. You do that by researching your target audience (the more intensive the research, the better) and putting your brand in front of them as often as possible. It's about making sales.
You could go deep into the rabbit hole about the different tips, tricks, and tactics behind marketing. But at its base, marketing centers on selling and persuasion—these are things everyone might not be comfortable with.
Take a look at a few of the most common forms of online marketing:
Paid advertising (Google AdSense, Facebook ads, etc.)
Search engine optimization
Social media
Cold emailing
And more—it really goes on and on!
There's a lot here, and these techniques are widespread. Marketing, it seems, rules the web. But does it have to?
So What's the Problem?
Many of us are not born marketers. I'm not just talking about the skills required for effective marketing. What matters more is your attitude and your values. For many of us, those don't mesh with the harder-selling aspects of online marketing.
Many of us are creators. We love making things, but we don't take naturally to the notion of promoting what we've created. It feels artificial. It feels forced. For me, and for many of you, the idea of marketing brings up a queasy feeling of "ugh."
Yet it's true that marketing is a key element of business. You have to get people to your creation somehow. But what if you're not comfortable with marketing in the traditional sense?
What if you don't want to spend your days crafting press releases or scheduling carefully considered marketing messages masquerading as casual social media updates?
What if you don't want to invest hundreds of dollars in an infographic or advertising campaign in the hope that it will return greater income? Is there another way?
I say yes.
How to Promote Your Business Without Marketing
You can do it—if you really want to. The initial step towards a business without marketing can help you figure out whether it is the right path for you.
First you must accept that, by avoiding traditional online marketing techniques, you will not grow your business as quickly as if you embraced them.
On the other hand, you may get far more enjoyment and reward out of it. You can focus more on creating and less on persuading. You can focus more on running your business and less on getting your brand into other people's business.
It's up to you to decide what you value more. The fundamental idea is simple.
Beyond that, the basic approach is to flip the whole concept of marketing on its head.
Instead of focusing on how to attract as many customers as possible and make as much money  as you can, focus on delivering as much value as you can.
Enrich the lives of the customers and prospects that you already have.
If you want to focus on creating, focus on creating. No ulterior motives—just be really good at what you do, and trust that others will notice. It's a freeing idea.
Execution
That's all great in theory. But what does this look like in real life?
I wish that I could outline the earth-shattering changes you'll need to make to your business model. But here's the kicker: in many ways, things will look exactly the same.
If you've been focusing on your product or service up until now, and have been hesitant to get into the marketing game, you'll largely carry on as you have been. If you've been exhausting yourself working on marketing efforts, you can give yourself permission to back away and get back to the work you really want to do. You can return to the one thing that's been with you from the start of your business: your business.
You may choose to do the same things you've always done, but the key is that you will be doing them from a different perspective.
Don't ask, "How can I reach more customers today?" Instead ask, "How can I help people today?"
Let me give you a few examples:
I need to email everyone about my latest product.

I should let my email subscribers and a few of my friends know about my latest product, because I know they're interested and it could improve their lives.

I need to tweet links to my recent blog posts to drive more traffic.

I should tweet links to my recent posts because I think that the posts provide a lot of value for my audience.

I need to redesign my website to optimize conversion rates on email and sales.

I should redesign my website to better align with my values and help visitors find content more easily.
Once you're focusing on how you can benefit your customers as much as possible, "marketing" becomes a far more enjoyable part of your business, because it stops being about marketing at all, and it becomes all about helping people. Attracting a greater number of happier customers happens to be a pleasant side effect
Conclusion
Marketing is pervasive. People talk endlessly about how to optimize your tactics and perfect your techniques—and there's a litany of techniques to choose from. But for some of us, marketing feels too "salesy," too artificial.
Luckily, I don't think need to use these methods to be successful. I've built what I consider a successful online business—through freelancing, information products and affiliate marketing—while ignoring many marketing strategies that some successful online entrepreneurs consider vital.
Popular marketing methods can be highly effective, but it is possible to succeed with them, and ultimately it should come down to what you're comfortable doing versus your goals.