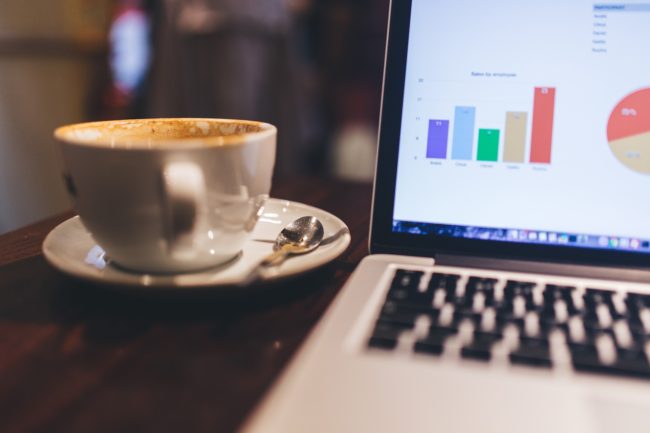 Marketing automation trends continue to evolve as automation becomes increasingly popular among businesses of all sizes.
In fact, what is currently used as a platform to engage with old and new customers via email (in order to increase lead generation and inbound traffic) can also be used to transform the way you market your entire business.
It's clear that marketing automation software can dramatically increase leads and profit, and provide a greater return on your investment when compared with conventional marketing platforms.
However, there are a number of challenges to overcome and new technologies that will need to be incorporated with this platform in order for marketing automation to prosper.
Here are some of the latest marketing automation trends, and how marketing automation will continue to change in the future.
1. Software That Is Easier To Use
Let's face it.
Not every small or medium sized business has a dedicated marketing or sales department with eager young graduates who have been versed in the latest marketing automation developments.
In fact, as marketing automation becomes the preferred choice over standard email marketing for many businesses, many marketing automation platforms will need to become easier to use, so that even new business ventures and upstarts can take full advantage of this powerful software.
According to a recent study undertaken by Ascend, 2, 291 global marketing, business, and sales professionals were questioned on the biggest obstacles in relation to marketing automation.
22% reported that software with a difficult to use interface was the biggest challenge, with a further 16% and 14% citing "ineffective metrics" and "not enough leads" respectively (perhaps due to them being unable to fully implement the software in their business).
It's clear that a small restaurant or nail salon trying to incorporate marketing automation into their CRM system might not be as knowledgeable about this marketing platform than, say, a larger tech company with a dedicated marketing and sales team.
In fact, according to Marketo, small businesses (those with revenues of less than $50 million) need skill development, training and more resources.
However, things ARE changing. According to Intelligent Demand, marketing automation companies are putting in approval and workflow processes within their platforms to make the operation of marketing automation much easier. This can only be a good indicator for what's to come, as more businesses continue to invest in marketing automation software.
2. Marketing Automation Is Becoming More Personalized
What else can we expect from the future of marketing automation? Well, expect marketing automation to expand into different parts of the customer purchasing cycle, with more personalized content and score leads in real time.
According to CMS Wire, there will also be a shift to the 'future', whereby marketers will predict conversions and interactions for each customer. Predictive analytics will also be more precise, and automation capabilities will expand.
As technology continues to develop, marketing automation will use new algorithms to find out more about the purchasing habits of your customers. The results? Businesses of any size will be able to determine who their most valuable customers are based on spending, previous purchasing, and their browsing habits.
It's clear that marketing automation will continue to tell you much more about the people who visit your pages than regular email marketing. The best software already increases lead generation but unlike email marketing, doesn't produce weak leads.
With customers already showing an interest by clicking on a link embedded within an email, companies can then follow up on these leads and complete the purchasing process.
Interacting with your customers on a much more personal level was proved to increase lead generation a long time ago. Even in the early days of email marketing, marketers could add the name of their recipient automatically to email subject lines and the like. But now expect marketing automation to personalize content by paying closer attention to the pages they are browsing on your sites, the products you are purchasing, and the information that they have provided to you.
Sending conversational emails (or friendly reminders) to customers who had left items in their 'shopping cart' when browsing your site has been a marketing tool that has proved popular. So have automated emails with a list of recommended products based on those which a customer has bought previously. Expect developments like these in the future as marketing automation software is able to guess and predict what your customers and interested in – and what they are most likely to respond to.
3. Mobile Will Become Increasingly Important
The prevalence of mobile is becoming an important trend across all types of technology, and will continue to change the way marketing automation software finds the best leads for your business. Marketing automation companies will continue to find the best ways to make their software more mobile-friendly, especially when mobile marketing revenue is expected is skyrocket in the next few years.
Things are already beginning to change. Take the mobile app Appboy for example, which allows marketers to send push notifications, in-app messages, and news feed communication with the aim of increasing customer engagement on mobile devices.
The app can also provide plenty of valuable marketing automation data and statistics for marketers who want to engage with their existing customers, and improve customer retention rates.
One of the advantages of mobile marketing for many companies is how it allows them to target customers based on their location in a much more effective way.
Expect marketing automation to follow suit, with campaigns targeting demographics based on the services that they use in their part of the country.
4. Social Invasion
And then of course there's social media. Marketing automation is already thriving in this area, with social marketing tools enabling you to engage with your customers in real time.
Twitter and Facebook are the most used, although Google+ is becoming an increasingly popular tool among marketers.
Some social networking websites offer better analytics than others however, so companies are taking steps to cover all bases and increase the visibility of their brands across multiple platforms.
Unlike email marketing automation, when it comes to social media, information needs to be shorter, more concise, and re-active to recent events or industry developments.
A mix of real time and automated social media marketing can make for a powerful combination for many businesses.
What marketing automation trends have you noticed? Leave a comment below.