Integromat
There is so much work that can be automated in today's world. There are countless hours spent on linking services, countless dollars spent on salaries for employees to manually transfer data, and countless dollars spent on expensive integration services. What's presently out there for automation platforms is limiting, confusing, expensive, and/or difficult to use. Integromat makes it easy to integrate all of your work apps. Easily connect the services you need on our online platform through drag and drop command and all without any knowledge of coding. And, see in real-time how your apps are connected and how they are working. Connect with hundreds of apps to transfer and transform your data so you can get back faster to what matters the most.
Key Features
Connect Drip in unlimited ways with hundreds of apps

Integromat allows you to connect an unlimited amount of apps/services in a scenario.

Users easily connect apps/services through drag and drop command and without any coding on our graphic interface

You can watch in real-time how your data flows and executes through your scenarios

It also hosts the ability to connect to any REST service, allowing users to virtually automate anything on the internet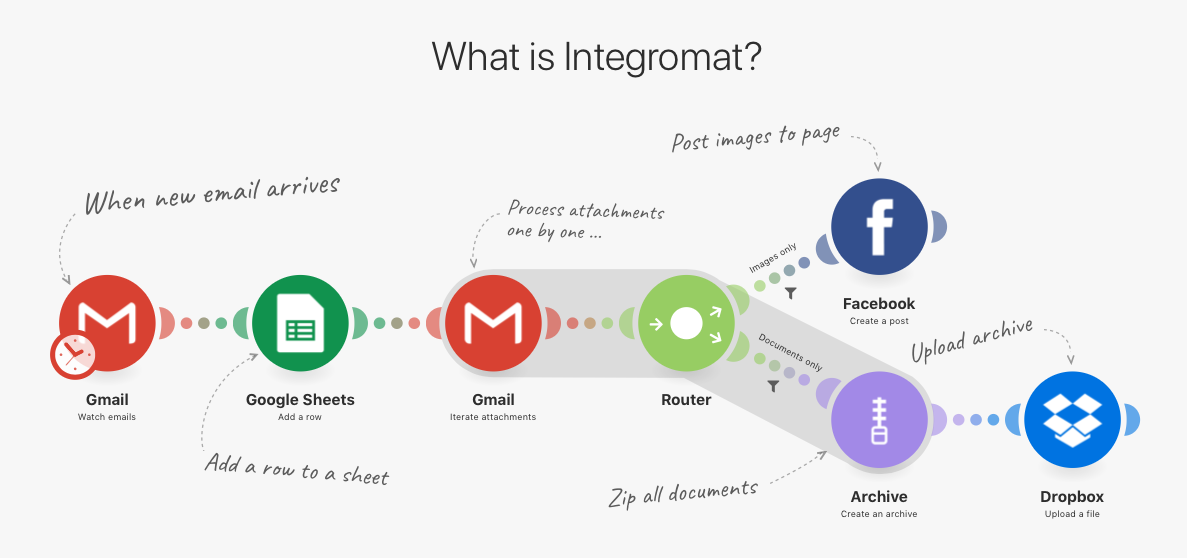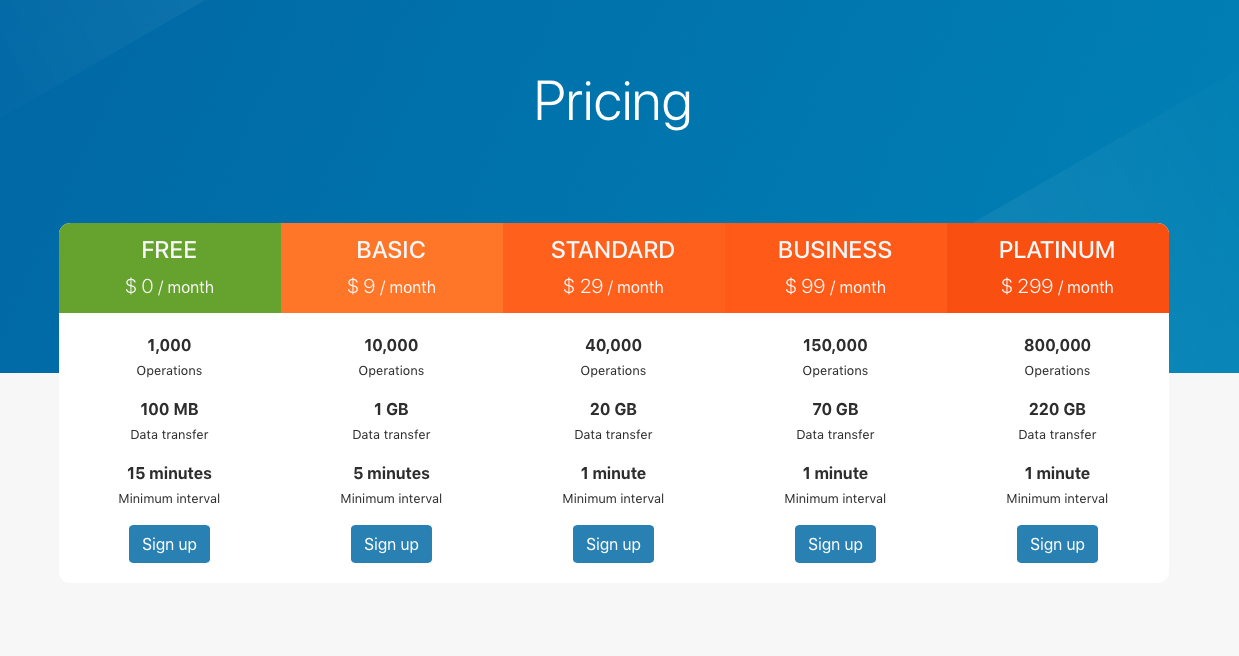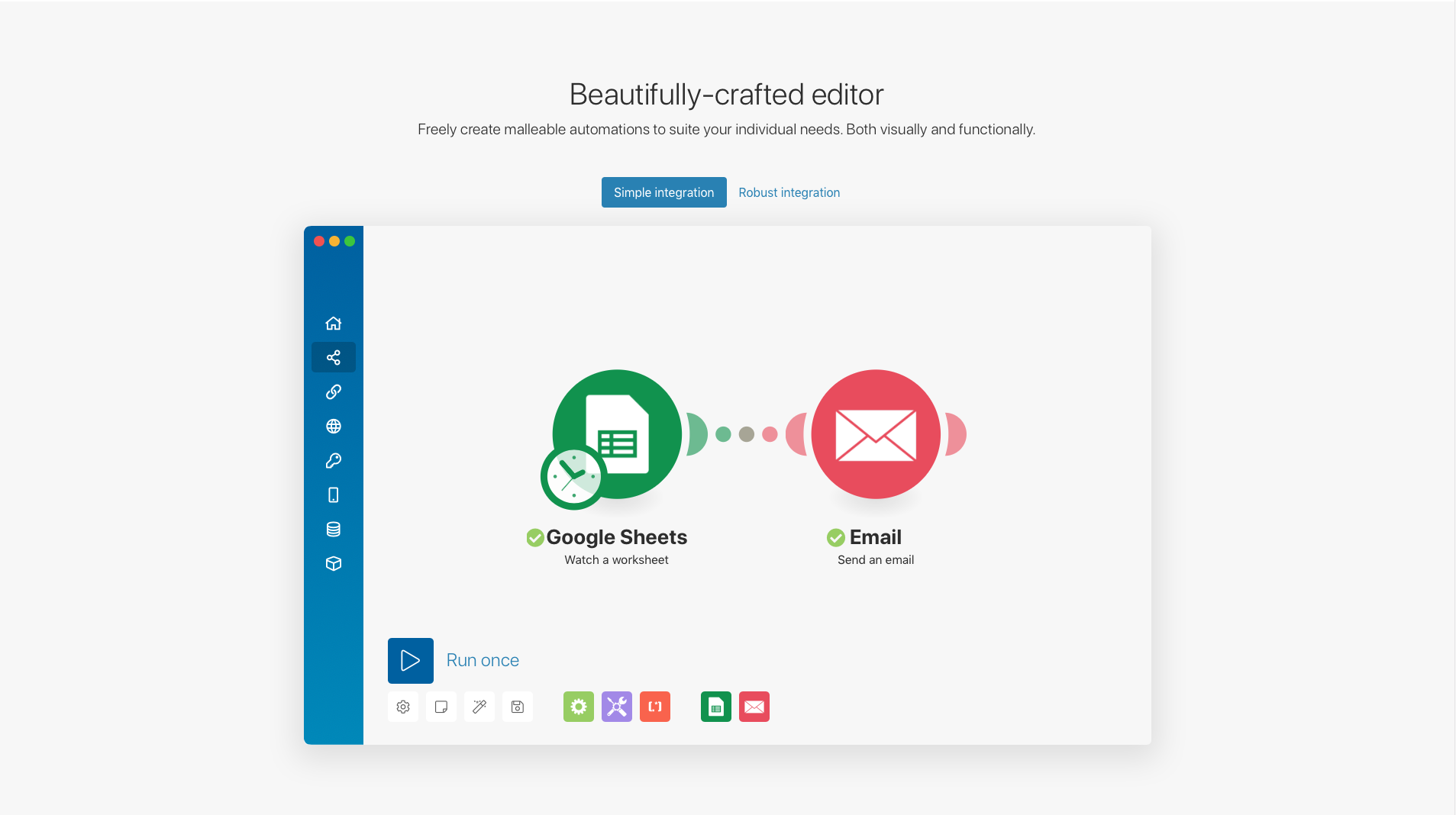 x
Wanna see Drip from a fresh angle?
Craving a more hands-on experience? Take 2 minutes and see what your shoppers see when you use Drip with this interactive experience.
Start my experience