Coupon Carrier
Coupon Carrier allows you to distribute your unique codes to new or existing customers. Import your unique codes from a file or automatically generate codes from supported integrations like Shopify and WooCommerce. Generated codes can also set dynamic values like expiry date. So, you can generate discount codes that expire 24 hours after it was sent to a customer, for example. Codes are distributed to people by monitoring your Drip account for different events. Currently you can watch for new people joining your account/campaign or when a specific tag has been applied. When an event is triggered we pick one of the available unique codes (or generate a new one directly from Shopify/WooCommerce) and then either send them an email containing the code, or optionally save the code to a custom field on that person.
Key Features
Email unique codes to each new person that joins your list/campaign

Send out an email with a unique code when a Tag is applied to someone

Import your unique codes or generate them directly from Shopify or WooCommerce

Use our code browser to view or export all delivered codes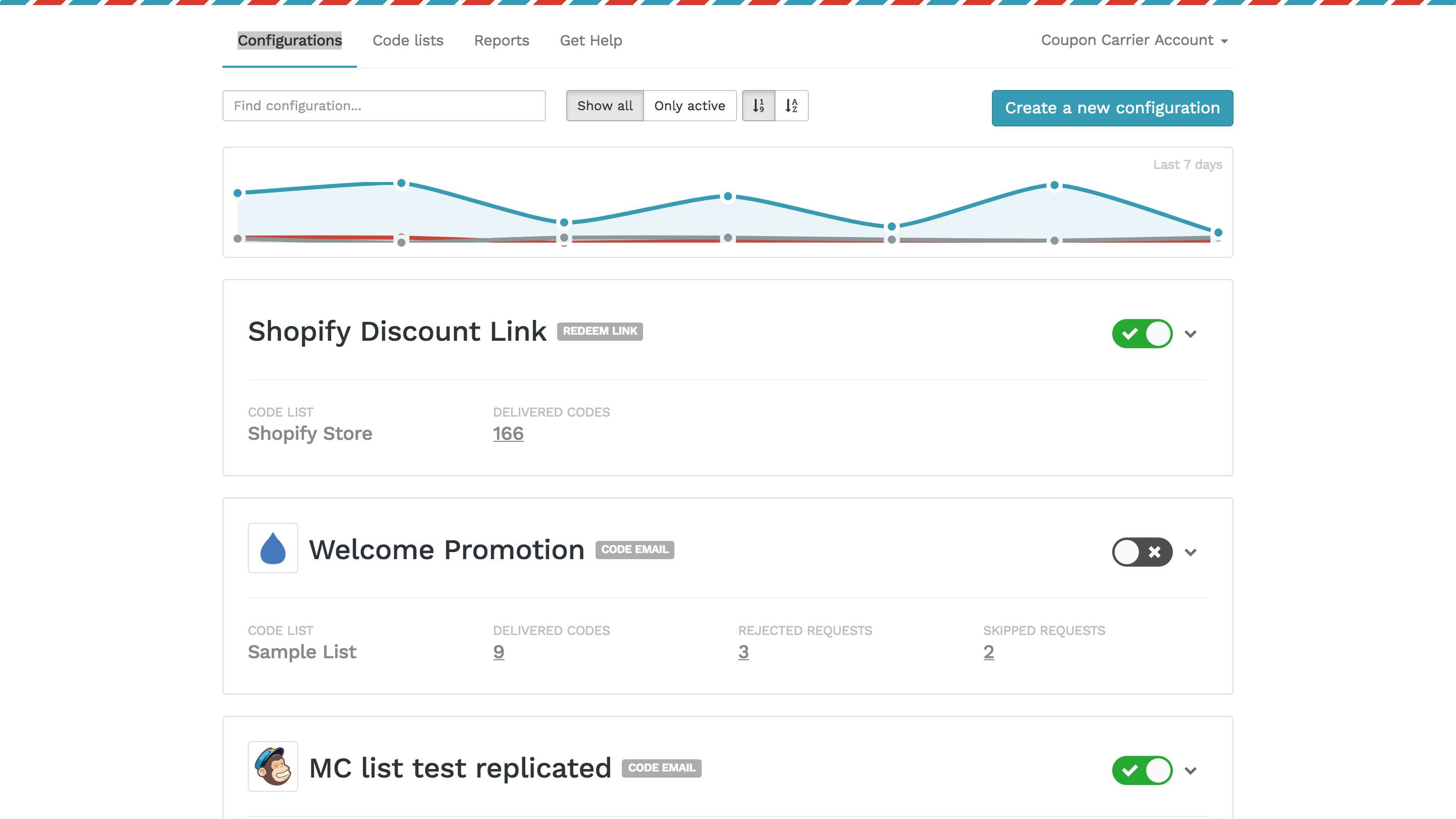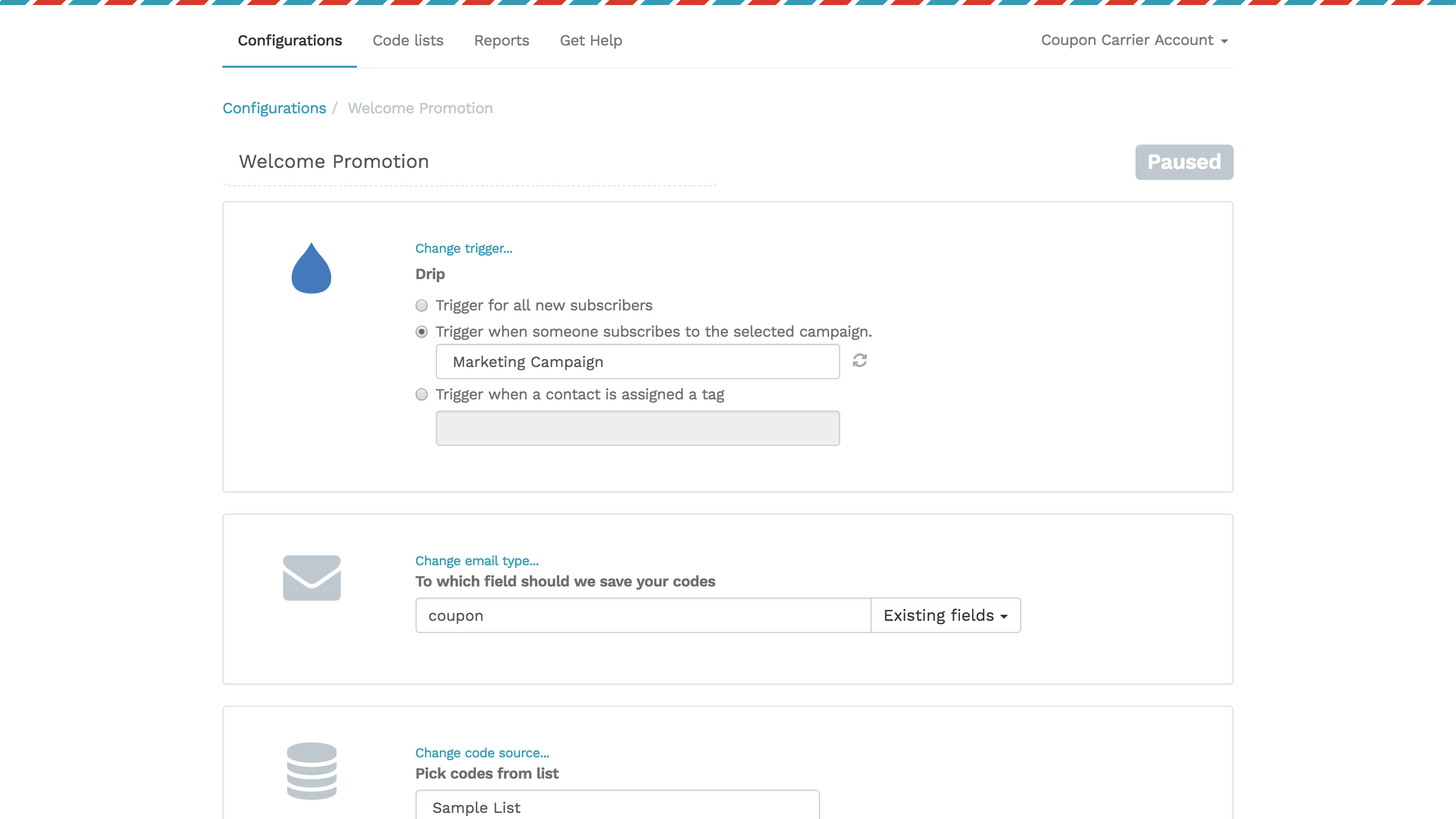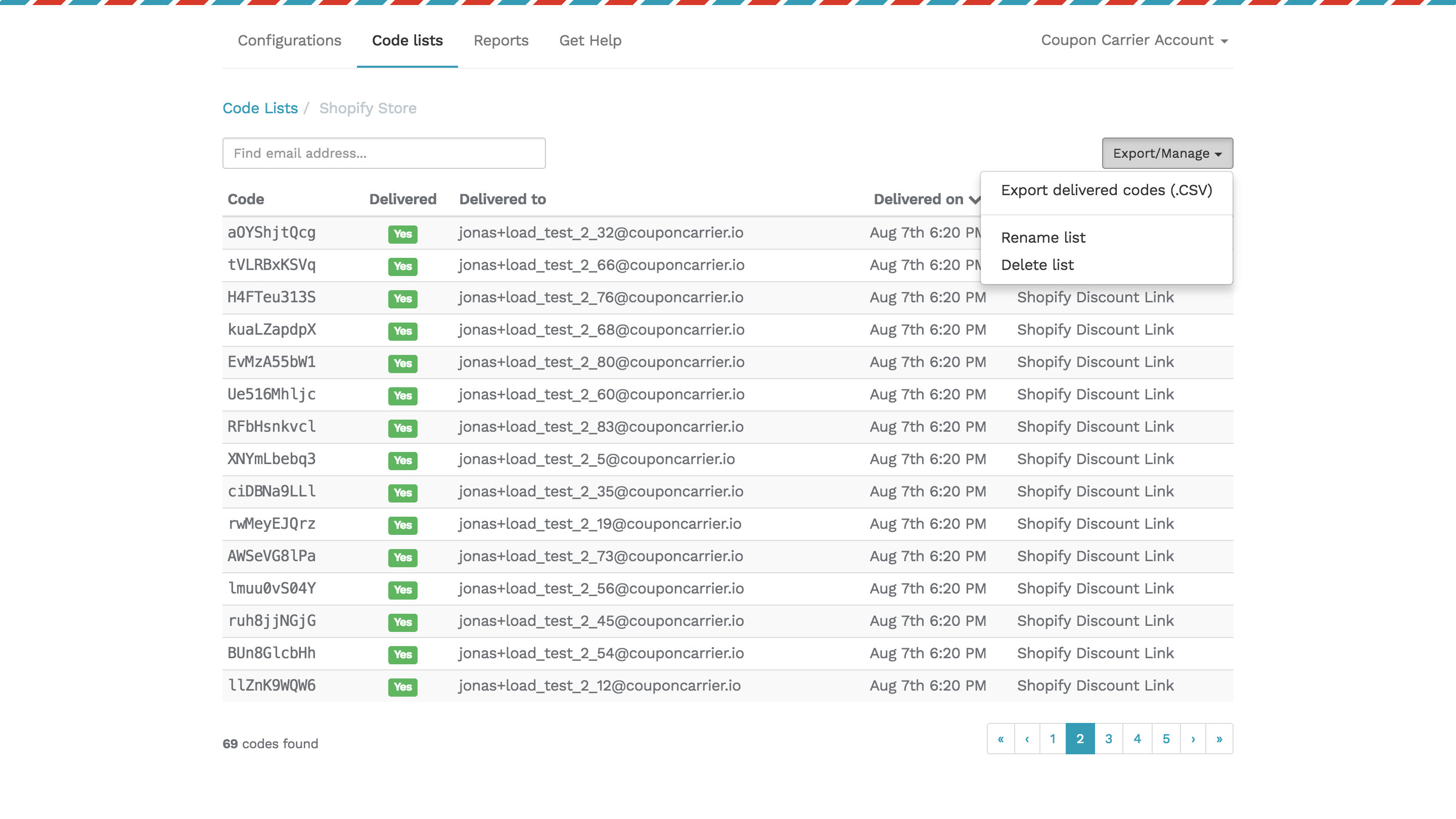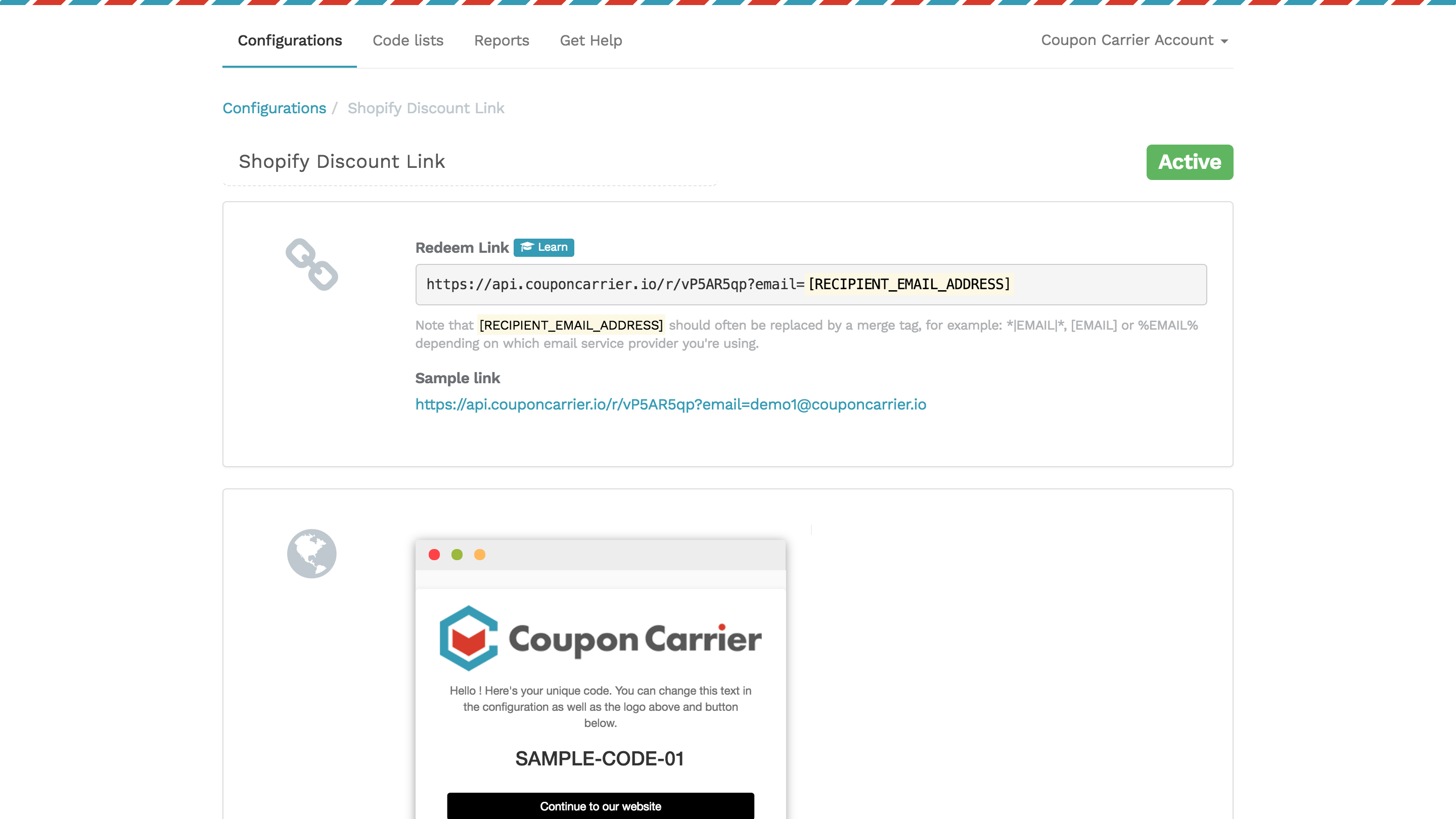 x
Wanna see Drip from a fresh angle?
Craving a more hands-on experience? Take 2 minutes and see what your shoppers see when you use Drip with this interactive experience.
Start my experience