Interact
Use interact to quickly create interactive quizzes and use them to generate leads. Connect your quizzes to Drip to trigger campaigns, apply tags, or create custom fields based on quiz data.
Key Features
Send new leads acquired through interact quizzes to drip

Trigger campaigns and workflows based on quiz data

Apply tags to contacts based on quiz answer data and results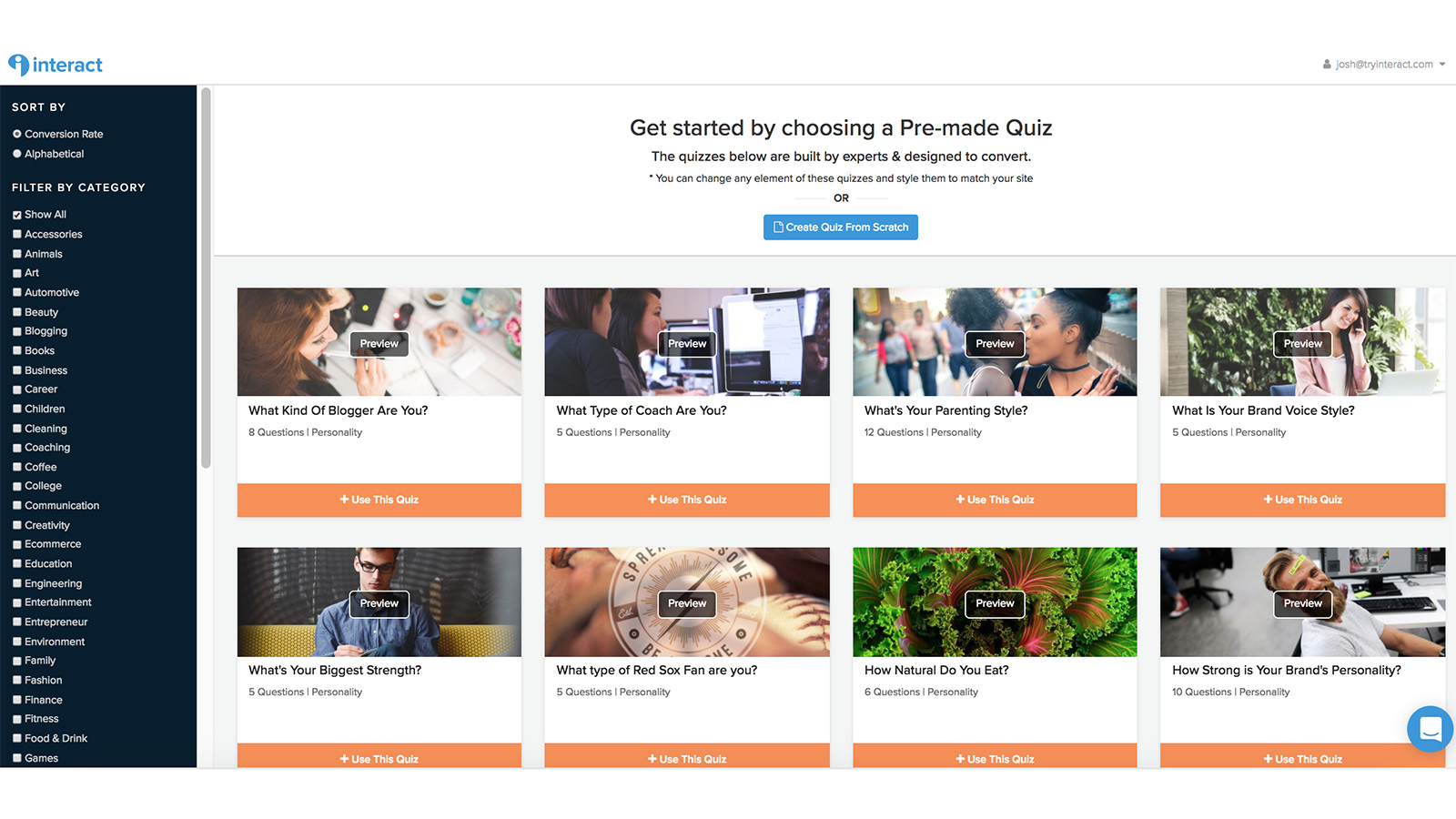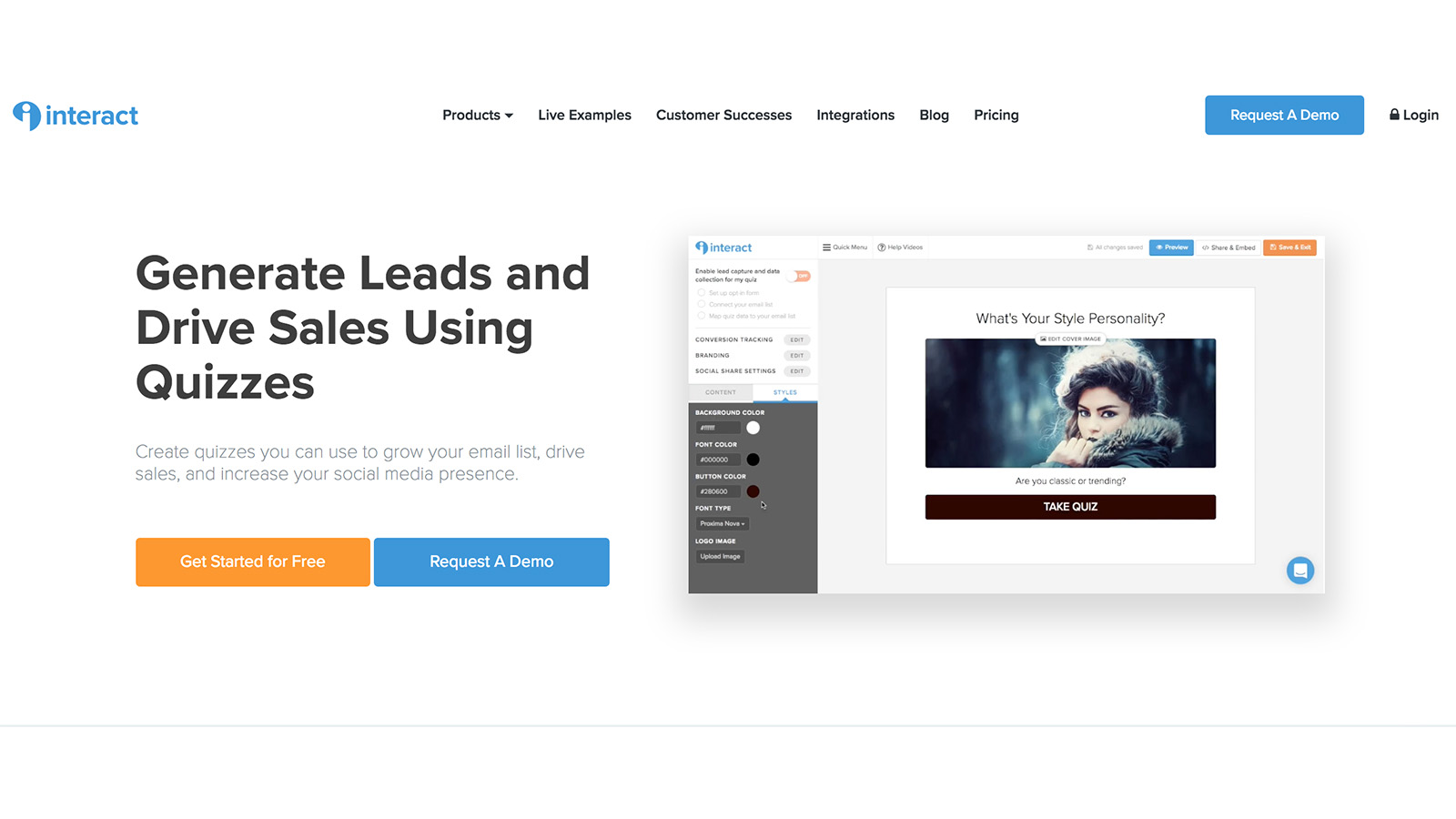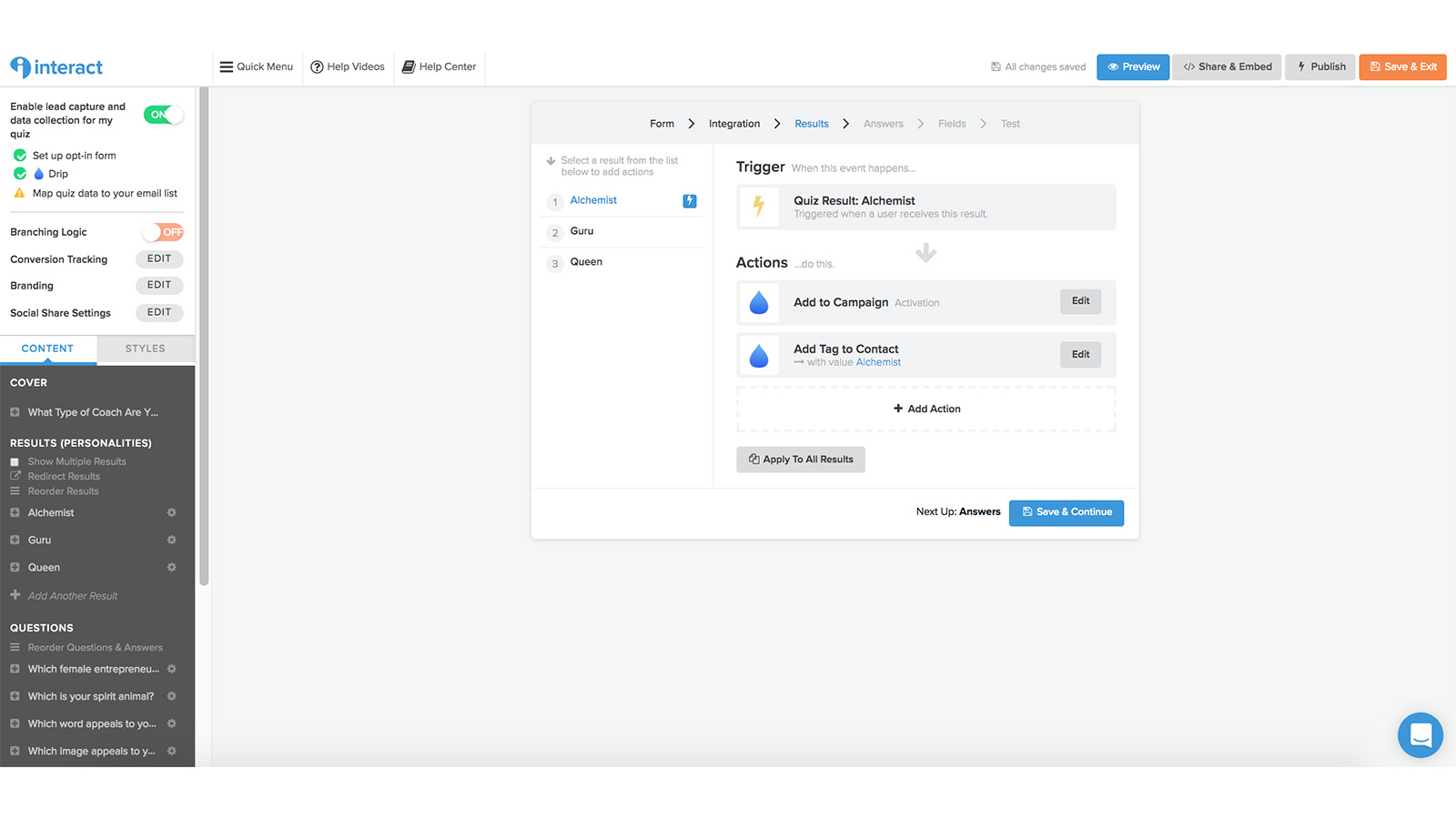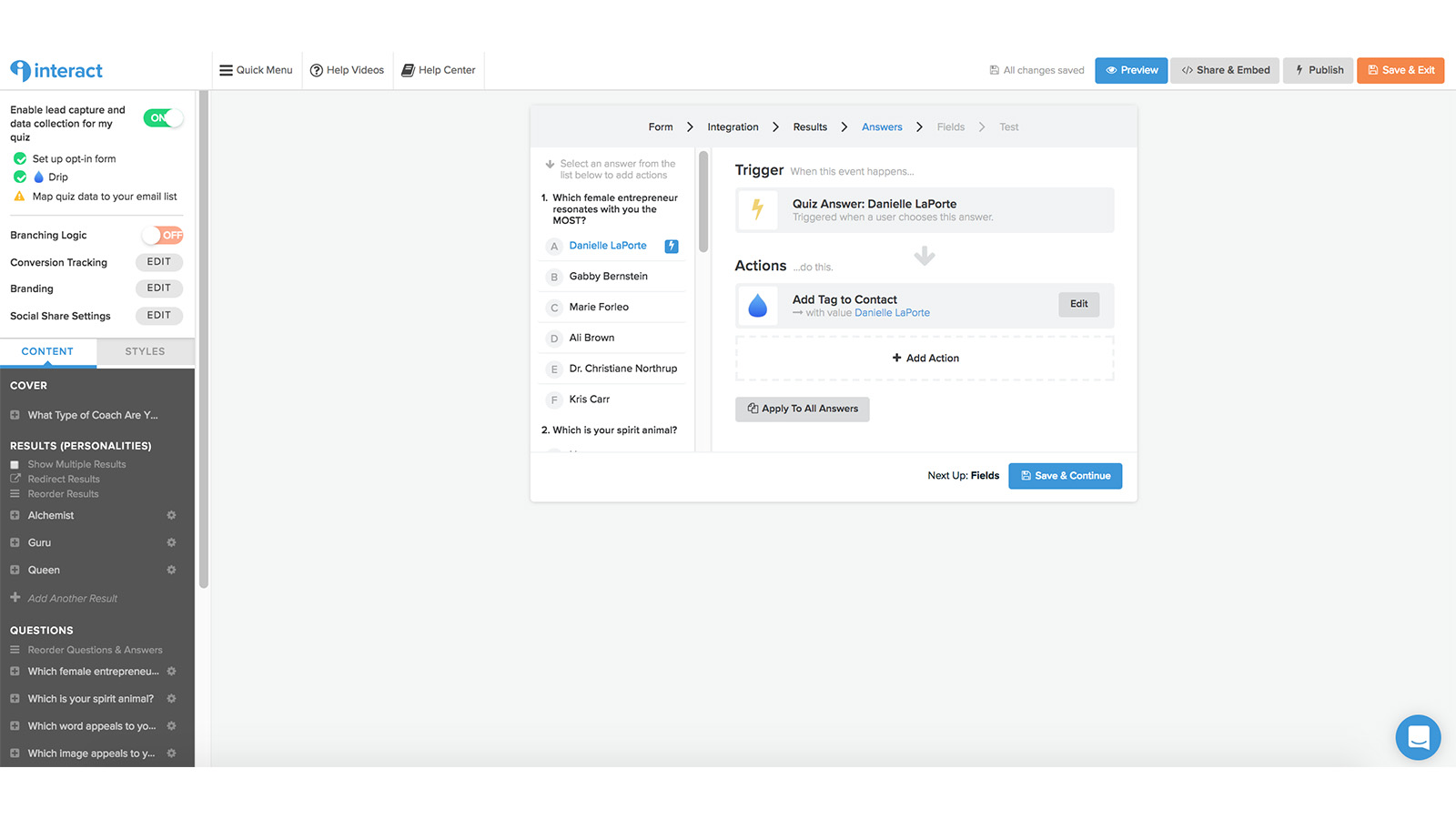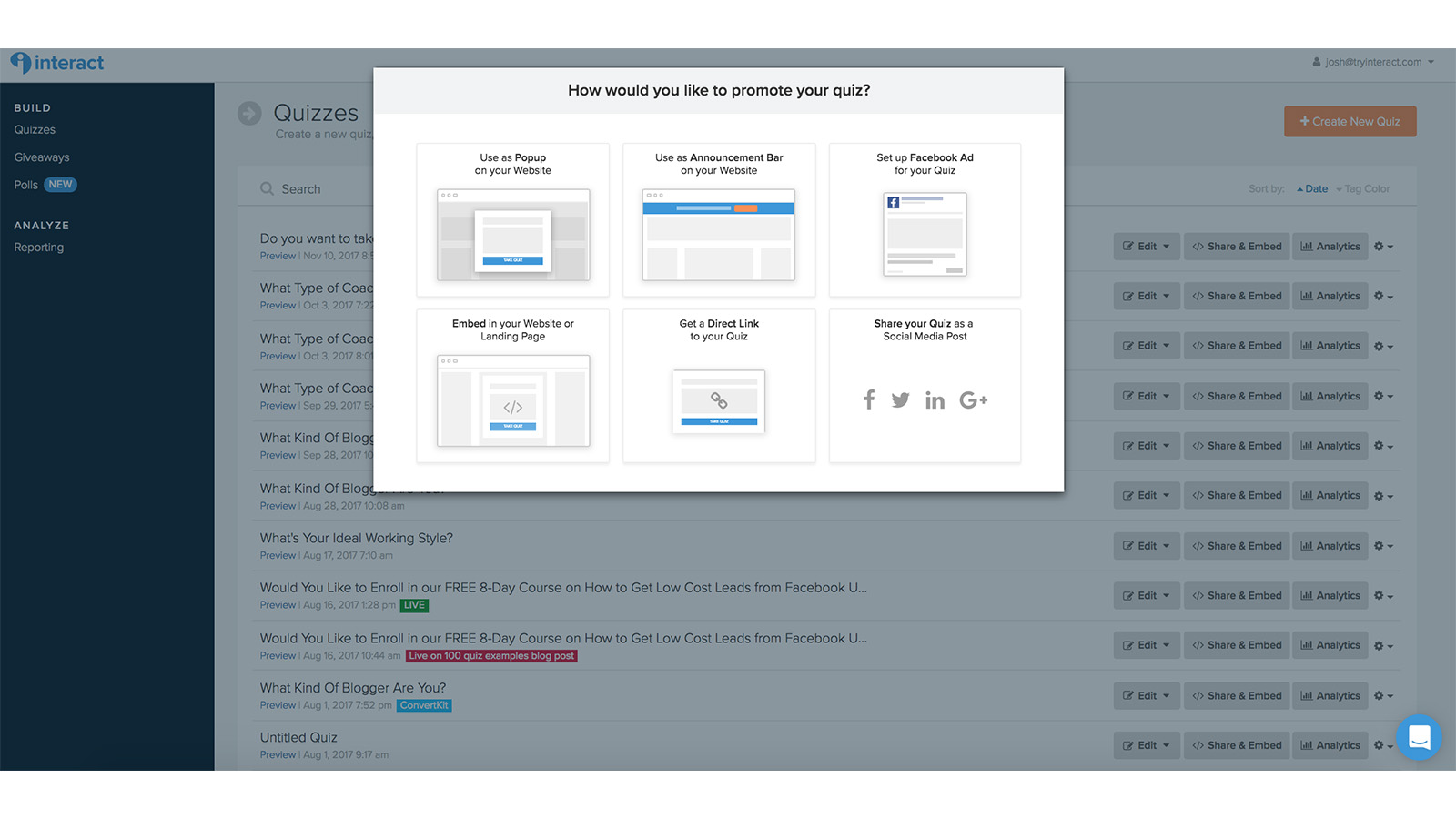 x
Wanna see Drip from a fresh angle?
Craving a more hands-on experience? Take 2 minutes and see what your shoppers see when you use Drip with this interactive experience.
Start my experience