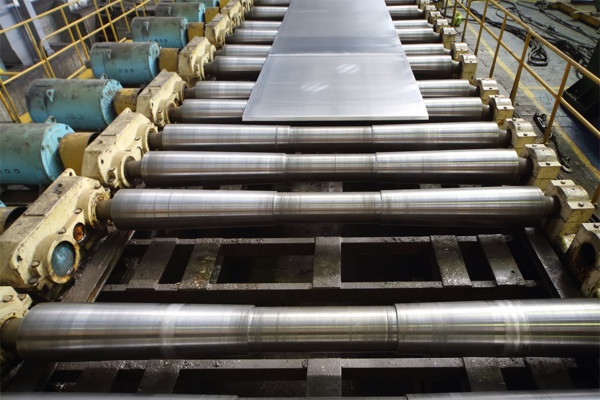 If you've been doing any marketing online for the past year or more, you must've noticed at least one thing:
Your target market wants more control over you communicate with them on the road to making a sale.
People love to buy, but they hate being sold to.
That's why, for example, content marketing has been the latest "teachers pet": most of your buyers prefer to do their own research, at their own pace, and on their own terms, well before they ever contact you.
Whether you're selling SaaS products, online courses, ebooks, membership sites, or consulting, this proves to be true, time and time again.
What this means for you, and how you do marketing, is important – especially when it comes to how, when, and what kind of emails you send.
How so? Let me explain.
First thing first, as you well know, there are a couple of ways to go about managing your email marketing:
You can use a regular ol' Email Service Provider (ESP), such as Aweber or Mailchimp, or,
You can use a Marketing Automation Platform (MAP), such as Infusionsoft, Hubspot, or Drip.
So far so good, right?
Now, what kind of tool fits your business model, marketing, and potential customers is what will help you decide which tool you need.
If you're selling SaaS, one critical part of your marketing and sales process is getting users onboarded and addicted to your software during that crucial Free-Trial-to-Paying-Customer stage.
You can't improve that sequence and increase conversions if you're relying on an Email Service Provider; there are too many variables that you'll miss.
If you're selling online courses, ebooks, membership sites, or consulting, your key to a successful sales process lies with, for example, proper lead nurturing.
An Email Service Provider might give you a basic autoresponder, but think about it: those are generic emails, broadcasted to your list, without any regard for segmentation, tagging, or subscriber interaction and behavior.
Your success here will depend on to what extent your content is personalized, relevant, segmented, and sent at the right time.
Now, a quick note before we dig in deeper: Sure, you can probably homebrew, finagle, and duct tape your way to an email autoresponder that, somewhat, accounts for these things with an ESP.
But it's not scalable.
And it's quite a lof of work to wrangle ESP's to do what Marketing Automation Platforms can do easily.
Don't make it harder on yourself and your business.
And, in addition, your potential customers and clients are all over the place; your marketing needs to be capable of omni-channel distribution, while still maintaining a centralized focal point and platform.
That means integration with CRMs is vital for your success.
An ESP can't handle that (again, maybe with ducttape), but a MAP can.
Anyway, let's compare and contrast a bit more for you.
The Limitations Of An ESP For SaaS And Info Products (Online Courses, eBooks, etc.)
While both an ESP and MAP essentially delivers various email communications, Marketing Automation Platforms utilizes context for email marketing, coupled with advanced messaging features and better overall customer relationship handling.
What you'll find is that ESP offers single-channel marketing, consisting of a core strategy of mass-sending emails to suspect or prospect lists.
This means they're limited in how they communicate information, and your marketing is stuck in "one-dimensional" messaging – that is, you're sending one kind of message to one list, assuming that everyone on that list is at the same nurturing or buying stage, have the exact same needs, and are looking for the same thing.
That's not going to cut it.
Pretty Designs But What About Customizing What Matters?
You will also find that ESP's often provide quite extensive email layout and design options (plain text, HTML, often with a built-in editor), and you can use some merge tags.
But what good does it do your marketing if you're unable to customize and personalize an email where it really matters: based on interests and behavior?
And, while you can certainly have multiple lists with any ESP, how easy is it for you to automatically segment, add, and remove subscribers and potential buyers when you need to?
That's often a manual process where you have to rely on your contacts to do the work – and we all know how that ends: they won't do it themselves.
You're going to have a hard time staying agile with your marketing, and making adjustments easily and fast when you need to.
Ditch Manual Labor, Make Robots Work For You Instead
What if you could, instead, automatically manage your contacts, such as list subscribing/unsubscribing, segmentation, tagging, and so on.
You'll read more about this in a minute, but being able to set triggers and rules, with if-then statements is extremely powerful for your SaaS onboarding and any lead nurturing process – but you can't really do that with a simple ESP.
What About Metrics That You Can Use And Put To Work?
All of this depends on your ability to "track and react", of course, which is another weakness with ESP's: your metrics and analytics scope are limited
Even with what you're given, you're often restricted from acting on it – or better yet, creating rules and triggers that do this automatically for you.
ESP's can also be somewhat cost effective, but in the long run, if your marketing is limited and crippled as a result, how "cost effective" is it really going to be? Can you truly afford to skimp on your marketing and sales – the engine that grows your revenue?
Scraping By With An ESP, Or Positioning For Growth With A MAP?
So, as you can see, you could sort-of get by with an ESP – but your success depends on more than "just getting by", doesn't it?
If the survival of your SaaS onboarding is relying on a single email list that just blasts users with somewhat useful information on your app, but fails to account for, for example, different use cases – then, my friend, you won't convert as many into paying customers as you need.
If you're trying to offer a valuable online course to a largely anonymous list of emails, without knowing of any particular interests or pain points you should mention or help solve in not just your marketing, but in your product too – then you're probably leaving money on the table.
That's not good.
So, enough of this "doom and gloom", let's talk about how your marketing and sales can benefit from a Marketing Automation Platform instead.
How Your SaaS or Info Product Can Increase Sales With Marketing Automation
At the end of the day, marketing automation serves one purpose for your business: delivering more qualified leads and a faster path to sales.
For example, one of many possibilities for you to capitalize on is following up on a prospect or lead that has consistently shown interest and engagement with your marketing materials.
SaaS owner? What if you had a list of 50 free trial users, but only 8 of them have shown interest and usage of your app?
Focus your sales efforts on them.
An automation platform can help you do so.
Selling online courses, ebooks, consulting, or just trying to nurture leads for your SaaS app?
According to The Annuitas Group, companies that nurture prospects using marketing automation can experience up to 451% in qualified leads.
Also, Forrester Research found that businesses who excel at lead nurturing can actually generate 50% more leads when using marketing automation – And at a 33% lower cost.
Basically, marketing automation provides the technical resources that support a thriving marketing plan; one that sells long-term rather than using a scattershot approach to push a quick, high-pressure sale.
Analytics That Helps You Nurture Better And Sell More
Aside from the standard metrics such as Open Rates, CTR, when an email was opened and read, and so on, you can also get your hands on data such as website visits from the same contact, geographical location, company information, and standard demographic data.
Now, that's somewhat useful, but what's even better is that you're able to segment contacts based on interests and behavior.
The capabilities to tag a contact according to actions taken, links clicked, etc. can transform your marketing from under-performing to its own powerhouse and engine for growth.
Marketing Automation Platforms are more likely to include more extensive web analytics tools.
They generally pursue lead generation and lead management with a long-term customer relationship approach, versus the one-hit shotgun approach that most ESP's are only capable of.
Taking principles used by the best CRM platforms like Salesforce and integratting them with analytical tools, you're looking to customer behavior, process stages and more, to create smarter marketing that delivers the message when it's needed.
This of course, is better served with a CRM.
CRM Integration For Effective Lead & Sales Funnels
Keeping track of all this, and attributing the right data to the right person is crucial for creating and managing your lead and sales funnels.
And doing so couldn't be simpler: Marketing Automation Platforms either offer a built-in CRM or makes it easy to integrate with one.
Here's how a CRM comes into play:
Setting up multiple or single landing pages for your offers is easy, but you'll get the most value out of those signups and opt-ins if you can utilize segmentation.
But instead of asking for a bunch of data up-front, which usually decreases your opt-in conversions, start simple and small, and over the course of a few emails, use behavioral tagging to further segment your prospects.
If you're a SaaS owner, you might find that different industries use your app for different reasons, and to successfully onboard a user, you need to serve relevant content and sales messaging.
If you're selling online courses (ebooks, membership sites) or consulting, then a better understanding of psychographics – and tagging accordingly – will go along way to shorten sales cycles.
All of this, of course, is made not just possible but also effective with automation and a CRM.
So, How Do You Pick A Marketing Automation Platform?
You're probably aware of giants like Pardot and Marketo, which are overkill (both in features and price) for most SaaS app, startups, and info products sellers.
You're best served by agility in your marketing strategy and tactics.
You should be looking for solutions that work for a particular lead generation and lead management strategy – and full cycle tools for interaction and analysis.
Your marketing is made more powerful with, for example:
Resources for creating a customized messaging.
Dashboards for running reports to figure out what's working.
Customer contact files that allow you to understand segments of your audience.
By contrast, Email Service Providers may be great for batch and blast email capability, but fall short when it comes to creating highly targeted campaigns for customer engagement and lead generation.
If you want to create multi-channel conversations, integrate your marketing with your CRM system, and continuously interact with your customers well after the first and second exposure, then marketing automation is your best bet.
ESP's still have some worth when it comes to generating leads, but the nature of this marketing platform is too restrictive to really see the benefits.
Many ESP databases are difficult to integrate with other systems that your business relies on, and their databases are too simple to yield the results that you need.
Although great for sending the same emails out to a large number of people quickly, ESPs don't let you communicate with your customers in the same way that marketing automation software does.