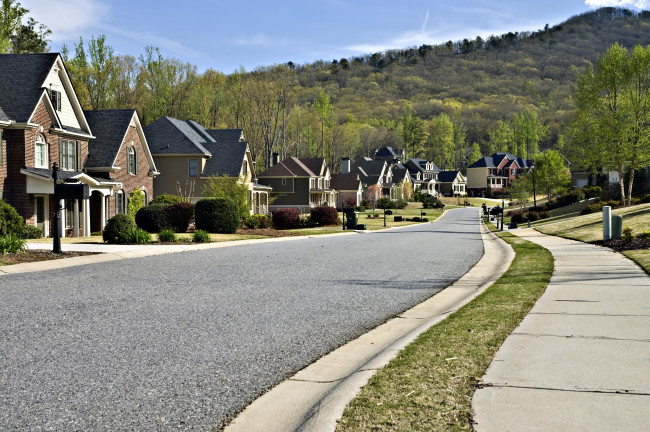 Imagine, for a moment, that your SaaS business was churning out almost $1 million in monthly revenue.
When you hear a thought experiment like this, depending on your mindset, you are likely to have one of two reactions:
Either you assume that $10 million in ARR could never happen for you, or you're already planning your exit strategy and getaway in the Maldives.
Either way, stop it.
$10 million in ARR is completely attainable, but it requires a lot of work, and it will not (likely) happen quickly. There are a large number of factors that are put together to build a SaaS company to the $10 million ARR level, and it requires patience, perseverance and the ability to make decisions in the right order.
This post is meant to get your mind moving in the direction of growth and act as a snapshot of things you may see on the road to $10 million. Results (obviously) will vary.
Let's dive in.
Before You Take Off On The Road To $10 Million Per Year, Don't Lose Passengers
You've launched to your first paying customers and have sucked in your first breath of relief since forever.
Unfortunately, your work has just started. The early road can be hard, and before you concentrate on growth, you have to see how ready you are for the trip.
Regardless of how well your products launch, you shouldn't take it easy.
You still have to keep your new customers paying, or your revenue will stay flat or even decline despite attaining new leads and clients. It's important to keep in mind that a 2%-5% churn rate (number of customers leaving per month) is considered high for SaaS products.
Keep an eye on your clients the first few months, and even call deserters to see why they left. The average monthly churn for SaaS in a recent survey was less than 1%.
Below are three effective strategies for keeping your customers on board.
Strategy #1: Let Them Navigate
Listening to your customers will help you add features and maybe even create new products to increase the annual value of your current clients. Send out surveys and constantly keep an eye out for constructive suggestions.
Strategy #2: Fix Flats Quickly
Your software isn't perfect. No one's is, but if you only correct major bugs and glaring code errors, it will create a bumpy ride for your customers, leaving some to get off at the next stop (your competition).
Strategy #3: Sing Along Songs
Pick up the phone and call your customers, create a forum for them to intermingle, or constantly communicate via email. Show them that you're firmly in control of the journey by engaging with them the entire way.
Early On: Pick Up Hitchhikers
It would be nearly impossible to make it to the $10 million ARR level without a sales team.
Choosing when to hire sales staff is a lot like choosing when to stop rubbing sticks together and put on kindling to start a fire. One second too soon and you've got no fire, but wait too long and you're just working too hard.
While when to hire for the first time is a whole different issue, it's one that has to be addressed on the road, so here are a few pointers.
Make Sure You've Got The Right Employees On Board
It does you no good to hire people who aren't aligned with your goals. Early hiring can make or break you, so do it slowly. Make sure that each hire has SaaS experience with references.
Pick Them Up in Groups
Start out with two sales members of your sales team. Two sales reps create competition, feeding off of one another. This will improve your sales and put a little pressure on your team to see who will crack and who will thrive.
Don't Be Afraid to Boot Them
Clearly lay out expectations and if they aren't met move quickly to remove and replace weak salespeople. Dead weight slows down your journey, so it's better to stop for a second and kick them out.
Road Map: There is tremendous pressure among many Millennials to earn more money and gain more responsibility. Since younger employees may make up the majority of your crew, give them multiple level incentives, promotions and duties that are performance-based to keep up morale as you grow.
Along the Way: Make Frequent Stops
Your plans are important, but the $10-million-dollar mark is a destination that tends to move. The map you were using at the beginning is likely to change along the way, and your path can vary.
Planning stops along the way is great for making sure you're moving in the right direction.
Getting to $10 million will likely take several years and requires you to look frequently at what can be done better. Taking the time to evaluate your current processes and customers will only help you narrow down what's working and who's buying.
Here are a few of the checkpoints you'll need to look at when servicing your SaaS.
Goals: You and your staff should have attainable yet challenging sales goals that are based on existing data. Adjust accordingly if you are constantly exceeding or never meeting them.
Buyer Personas: Early on you have an idea of your target audience, but it will change over time. Keep up to date with who's giving you money and get better at selling to people just like them.
Pricing: Adjusting your prices and pricing models with demand is necessary for the overall health of your company. Don't do it too often, but don't be afraid to make changes.
Growth: Evaluate staffing needs, space needs, ad spend budgets, and just about any area you can grow should be looked at to see if it's time for a change.
High-Value Customers: If you can get larger corporate and enterprise clients, it should be a focus as soon as you can. These clients are longer term, higher paying and (usually) less of a headache.
Balance: A big mistake many SaaS companies make is spending too much time prospecting leads and not enough time working with existing customers. Don't fall into this trap.
Improving Your Sales Funnel: The customer journey is something that has to be tweaked and improved from the content you send to the products you use to convert prospects. Never stop testing your sales funnel.
As You Get Closer To Your Destination: Pick Up Speed!
At the beginning of your trip, you may be tempted to scream, "I'll turn this car around!"
It's frustrating starting any new business, and while those moments never fully go away, when you start to see consistent growth and progress towards your goals it will be worth it.
As you near $10 million a year, you'll want to increase your focus in order to scale. Running just 90 yards of the 100-yard dash can feel worse than not starting the race.
If you're in the early stages of your business, then you are involved in every aspect of the company. From making sales calls to making coffee, you are on the same level, doing the same things as your staff.
However, if your focus is scaling and you're still doing things that aren't going to make you more revenue, you're wasting your time.
Separating yourself for higher leverage tasks is crucial. As you near your $10 million ARR goal, here are a few things you need to be focusing on…
Hire More Employees
Start with some executives. This isn't the time for you to be calling references and comparing resumes. Among the first execs should be someone for operations and tech (to keep things running smoothly) and marketing (to keep growing the company's bottom line).
Stop Designing/Coding
If you're still working on bug fixes for your SaaS, how are you going to develop new products? Once you're managing a couple hundred thousand a month, you should be well informed, but not involved in the nitty-gritty of product updates.
Invest In Your Employees' Growth
The SaaS industry is unique in the sense that your best customers often stay with you longer than good team members. There are a lot of talented people in your organization who want to see you succeed so they can say they are were number XYZ at your company.
If you're not consistently trying to find better people while acting as a mentor to the ones you already have, you could find yourself stuck in the mud.
Conclusion
Your growth depends on how well you can change with the needs of your customers and business.
Your processes and staff will ultimately help drive you to 8 figures in ARR… or stop you short of your dream company.
Question: Where are you on your journey to $10 million in ARR? What are the key focus areas for you to take your company to the next level?