Let's play a quick round of word association. Which words and phrases spring to mind when I say "July"?
There's a good chance you're thinking barbecues, beach breaks, picnics, cocktails, and the 4th of July.
But while relaxing in the sun might be top of mind for consumers, July is no time for ecommerce marketers to kick back and top of their tans. There are still a few ecommerce holidays and other seasonal reasons to stay on the prowl.
In an ever more competitive market, it's vital that your messaging is on point. It needs to be seasonal, tailored to your audience, and persuasive enough to close the deal.
Here are nine July newsletter examples from brands that get it right.
Example #1: Send (Relevant) 4th of July Emails
I'm going to start in the most obvious place: you literally can't spell "July" without "4th of July."
Hopefully, Independence Day is already a key part of your July email marketing plans, because it's a key shopping event.
Research from the National Retail Federation discovered that 84 percent of Americans were planning to celebrate the occasion in 2021.
The average respondent intended to splash out $80.54 on food items alone, while almost one in three were planning to buy American flags, apparel, decorations, and other "patriotic items."

Even if the 4th of July isn't directly relevant to the products you sell, you should probably be reaching out to your customers on the day.
(N.B. check out my article on 4th of July emails for some of my favorite examples.)
But if you are in a relevant vertical, it's a real no-brainer.
Green Chef is a good example of a brand for whom the 4th is a total slam dunk.
It's in the food niche—and as I've already noted, food is one of the top categories when it comes to Independence Day spending.
With that in mind, Green Chef launched a 4th of July promotion to encourage signups for its meal subscription service: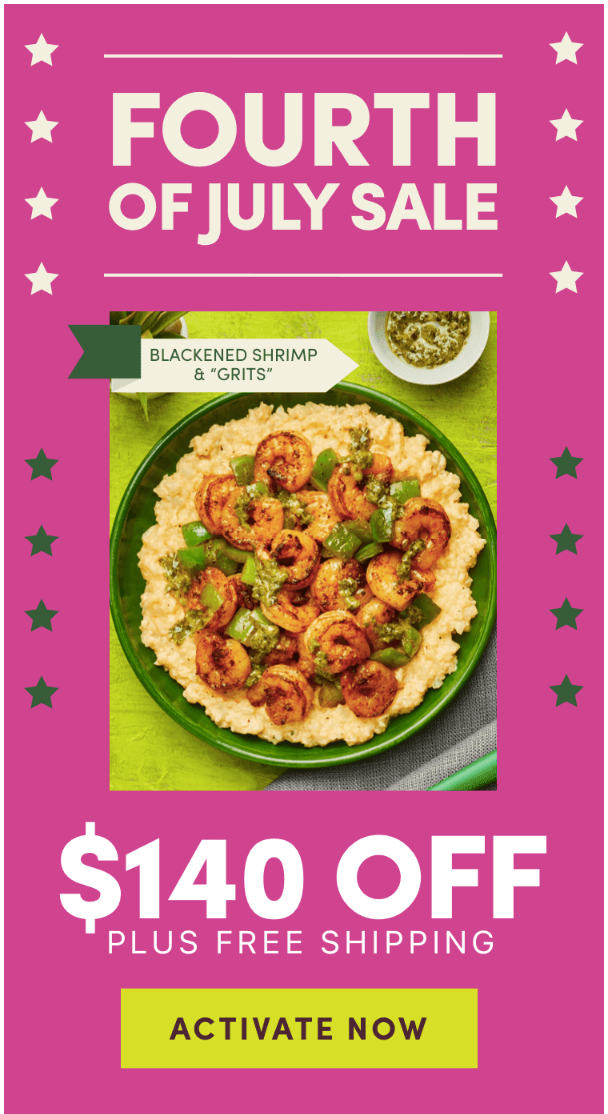 That's an appealing message for such a foodie holiday, and it pairs well with the impressive-sounding price savings on offer.
All in all, it's an excellent example of how to use a well-timed discount to build valuable long-term customer relationships.
Example #2: Offer Activity-Based Product Recommendations
Tailored product emails are a smart move at any time of year, with 91 percent of consumers saying they're more likely to shop with brands who recognize them, remember them, and serve them with relevant offers and recommendations.
Where your July email marketing is concerned, that means leaning into the types of activities people are most likely to enjoy during the summer months.
This is a key point. As I'll go on to discuss later in the article, people are just less online from June to August, because they're more likely to be vacationing. So if your newsletters don't speak to them, don't expect them to listen.
Goop understands the value of this approach.
In this July newsletter example, it offers product recommendations based on key seasonal activities, such as attending BBQs, unwinding at the beach, and going on vacation.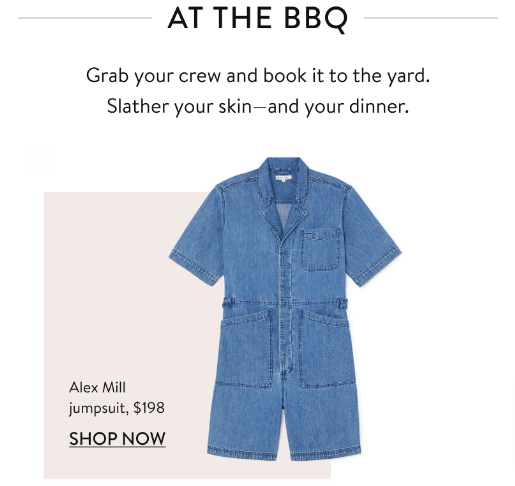 This is a smart play for a "lifestyle brand" like Goop, which sells products across a range of categories.
That means it can take the simple idea of hosting a barbecue and turn it into an opportunity to sell everything from clothes and portable grills to aprons and inflatable swimming pools.
Honestly, the only limit here is your creativity.
Example #3: Target the Vacation Crowd
Enough food talk for now; it's making me hangry.
Instead, let's focus on another key summer trend: travel.
According to a survey from the Out of Home Advertising Association of America, 85 percent of US adults are expecting to vacation this summer. What's more, separate research from The Vacationer found that one in five plans to travel internationally over the warmest months.
So does this mean you just shouldn't bother sending newsletters in July because no one will be around to read them?
Not at all; it just means your targeting and messaging become even more important.
If you're in a niche that's in any way related to travel, vacations should be a big focus of your July email marketing.
Zalando gets it right in this example, starting with the subject line, which specifically references travel:

Without stating the obvious, I can't stress how important it is to nail your subject lines. According to one study, almost half of email respondents decide to open your messages based on the subject line alone, while two-thirds report email as spam based solely on the subject line.
Having won the click, Zalando goes on to recommend its most relevant products—in this case, luggage and travel accessories.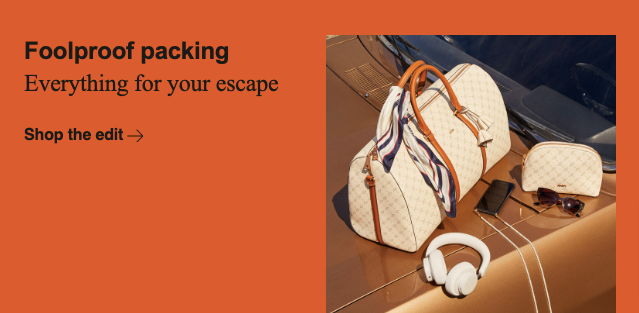 Sure, this isn't the most original approach, but it works.
But what if you're looking for something a little more creative?
Denim and fashion brand Weekday took things a few steps further in July 2021 by launching a collaboration with European rail operator Interrail: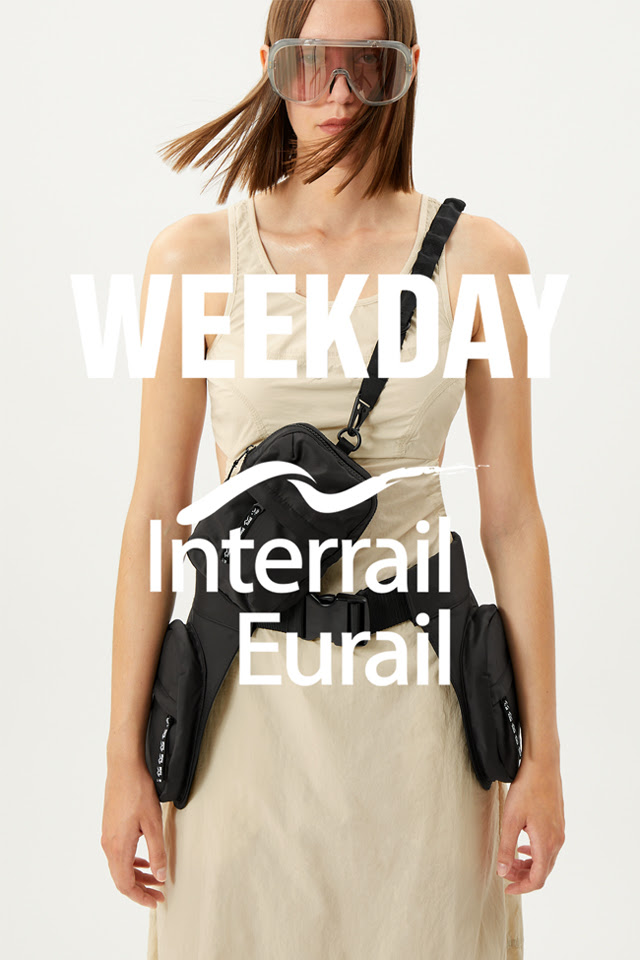 A whole travel-themed product range, launched in collaboration with a high-profile travel brand? That's what you call leaning into an angle.
There's plenty of evidence to support this approach. Indeed, research from Visual Objects discovered that 71 percent of consumers enjoy co-branding partnerships, so if you choose the right brand to collaborate with, it can be an easy win.
(N.B. want to see more like this? Check out my roundup of 10 epic brand partnership examples.)
Example #4: Celebrate BBQ Season
Back to the "B" word again…
There are no denying barbecues are a July staple, with the National Retail Federation revealing they're consistently the most popular way to celebrate Independence Day:

So if you're stuck for July email marketing ideas, you could do a whole lot worse than to promote something BBQ-related.
Throw in an image of some trendy people standing around wearing sunglasses and eating hotdogs and you've got a recipe for email marketing success.
That's precisely what Team Man Crates does here: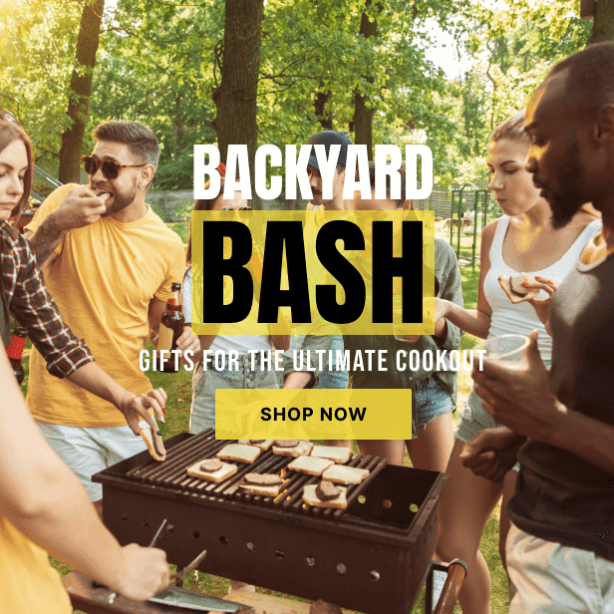 As with so much of the most effective marketing, there's nothing particularly complex here.
It's just some appealing imagery, a little copy that speaks to something their audience will enjoy, and a bunch of relevant products.
Do that consistently and you'll have more email marketing hits than misses.
Example #5: Launch a Summer Clearance Sale
July isn't traditionally one of the big-hitting months when it comes to retail spending.
In fact, consumers spend less in July than in any month other than January and February: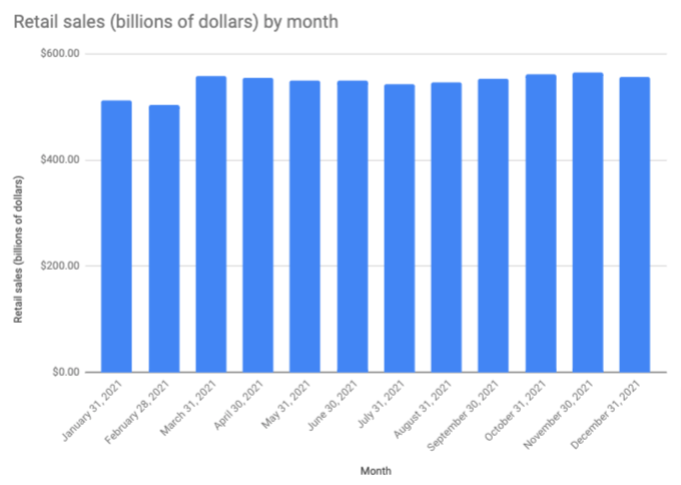 If it weren't for the 4th of July celebrations, it'd likely be a whole lot lower.
So how do you coax consumers to spend money at a time when they're traditionally looking to keep it in their wallets?
With a seasonal clearance sale, of course.
Thing is, summer might be in full swing, but as far as retailers are concerned it's practically finished.
They've got a ton of summer stock lying around and they're desperate to shift it before fall arrives.
So launching a clearance sale isn't just an effective way to drive spending; it's also a great way to clear out your warehouse.
Missguided does this with a 60 percent email-exclusive promotion on summer apparel: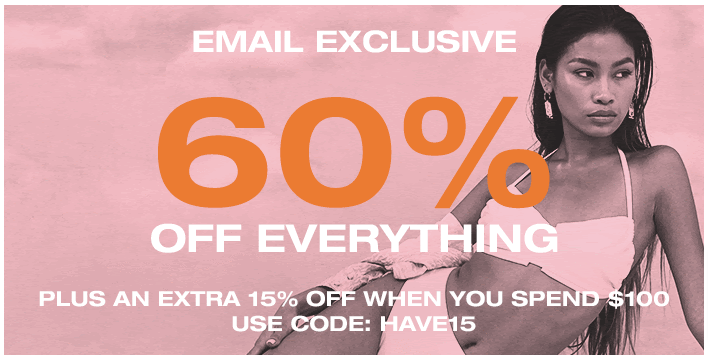 The smart thing here is that the brand gives an additional discount for customers who spend $100+, which is a great way to increase your average order value.
Example #6: Find a Summery Hook For Non-Seasonal Products
Marketing is (comparatively) easy when you're recommending highly relevant products at exactly the right time of year.
It doesn't take an MBA to sell Christmas trees in December.
But most products don't have such strict seasonality.
Skincare is a case in point.
It's definitely not a summer-specific thing; I want dewy skin all year round.
While we naturally spend more time outdoors during the warmer months, ultimately people always want healthy-looking skin, so there's no huge, time-specific hook here.
The trick for your July email marketing, therefore, is to find a way to make non-seasonal products feel highly seasonal.
MAC Cosmetics manages this courtesy of some snappy email copywriting: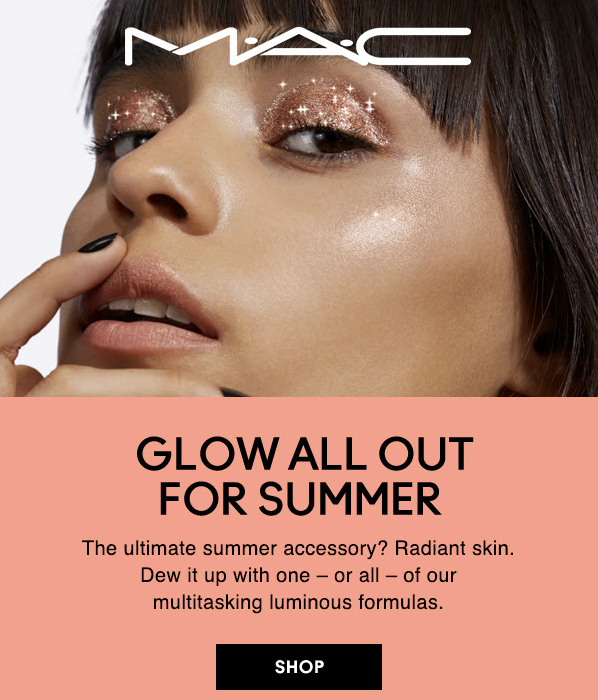 I particularly like how it positions radiant skin as the ultimate summer accessory, suggesting it's a key part of your summer wardrobe.
Example #7: Leverage Consumer Desire to Get Active
According to a survey from the National Recreation and Park Association, going for a walk (or a hike) is Americans' second-favorite outdoor summer activity, only behind having a picnic or—that word again—a BBQ:

Clearly, that means July offers a big opportunity for any brands that are remotely outdoorsy.
UNIQLO definitely fits into that niche.
In this July newsletter example, it highlights some of its most relevant seasonal products while speaking to audience pain points about the desire to be both stylish and comfortable: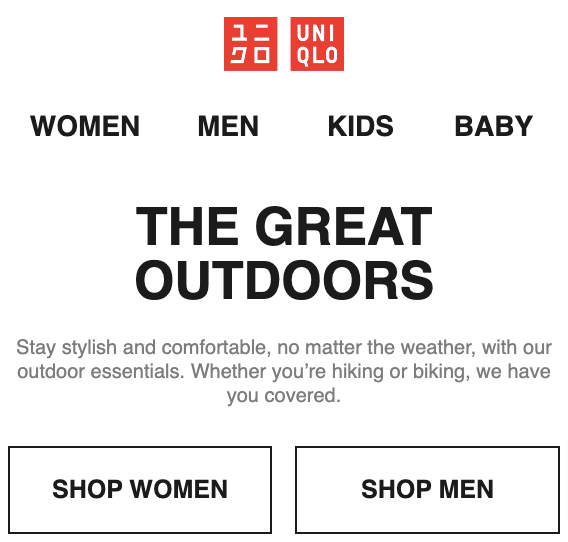 Once again, there's nothing especially complicated going on here.
It's just about finding the best way to place your brand or product at the center of what people are already doing.
Example #8: Don't Forget Pre-Fall
Think summer leads straight into fall?
You clearly don't work in fashion marketing.
Even as consumers fixate on the hot weather, fashion brands have got their eyes firmly fixed on pre-fall—that is, the mini-season that first arrive in stores in early summer.
Pre-fall is a mishmash of styles.
Given its timing, it contains plenty of summer staples, but for every bright and breezy dress, there's a piece of heavy-duty outerwear thrown in for good measure.
It's all very confusing, but it speaks to the increasingly global, year-round (and therefore very much un-seasonal) nature of the fashion calendar.
Semantics aside, pre-fall might not be as big of a deal as spring/summer or fall/winter, but it's still a great opportunity for retailers to drive some extra sales.
Womenswear brand Philosophy is well aware of this, using one of its 2021 July newsletters to promote its pre-fall range: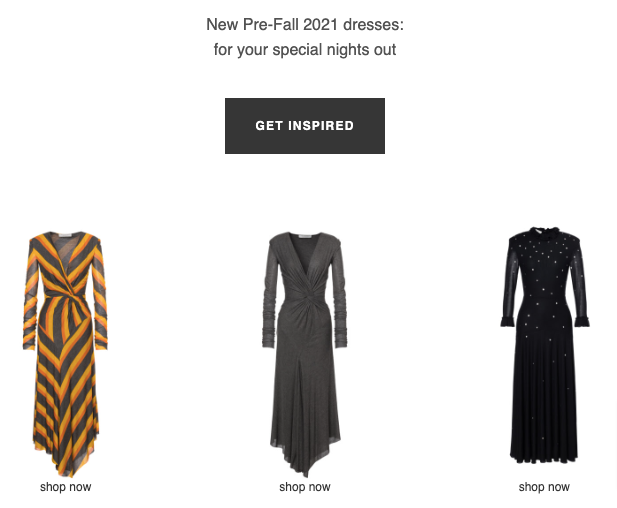 Example #9: Offer Summer Outfit Inspiration
Sometimes, your customers will know exactly what they want.
On other occasions, they don't even know where to start.
Indeed, research from GlobalData found that almost half of clothing shoppers feel overwhelmed by the amount of choice on offer from fashion retailers, with younger shoppers more likely than their older peers to feel this way.
That's why it makes sense to offer outfit inspiration and trends-based guidance in your email newsletters.
After all, you folk are the experts.
And everyone needs a little helping hand from time to time.
Forever 21 gets this right with an outfit inspiration email-based around 90s-fit denim: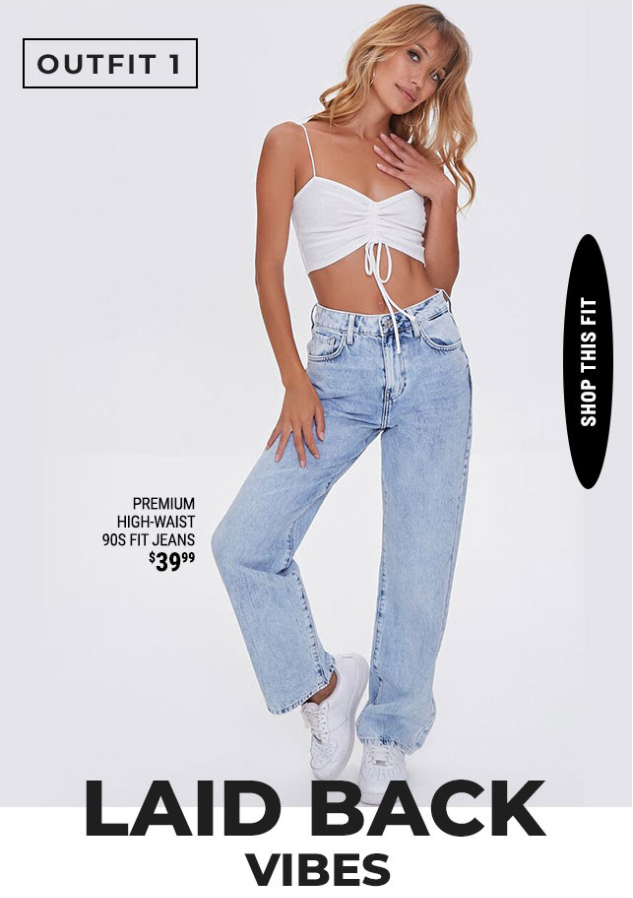 Accompanied by calls to action that send shoppers to landing pages containing the full looks from each outfit recommendation, this is a highly effective tactic for driving multiple sales in the same transaction.
Nail Your Newsletter Marketing With Drip
Ever feel like there's too much guesswork involved in your email marketing?
Like you never quite understand why some newsletters cut through and others fall flat?
You need Drip.
Our tools help you get to the very core of what makes your customers sit up and take notice.
Do they want the same types of discounts delivered to their inbox like clockwork, or a bunch of one-off surprise promotions at random times?
Which calls to action are most likely to drive clicks and sales?
What does the perfect subject line look like for your brand?
But we don't expect you to just take our word for it.
See for yourself by signing up for a 14-day free trial.