August is the height of summer. (Well, in the northern hemisphere at least.)
But while the average consumer is contemplating two weeks on a beach or trying to figure out how to keep their kids entertained for yet another day, ecommerce marketers are frantically casting around for August newsletter ideas.
Turns out that's harder than it sounds, with research revealing that August sees the second-lowest average email open rate (19.79 percent) and the fourth-lowest click-through rate (2.24 percent) of any month.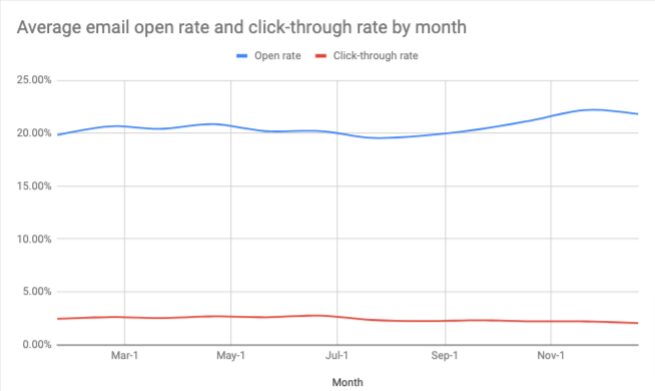 We shouldn't be surprised.
When the sun is beating down, the last thing we want is to spend all our time glued to our email inboxes.
So how do you persuade an unwilling public to not only open your emails, but to click through to your website, and—more importantly—buy something?
Get all the inspiration you need by reading my round-up of engaging August newsletter ideas…
Example 1: Showcase Your Fall Collection
Unsurprisingly, search activity around the phrase "fall fashion" is highly seasonal, with interest consistently peaking in early September: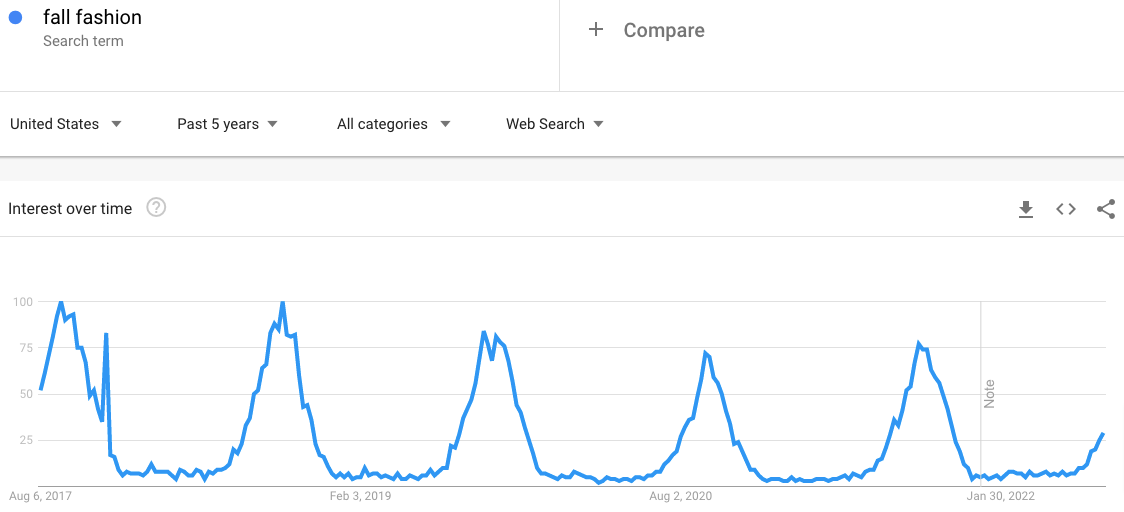 That means late August is the perfect time to share the first details about your fall collection.
Your goal here could be to drive immediate sales.
Or it could simply be to drum up excitement ahead of the full launch of your fall range.
J. Crew takes the first of those two options, using one of its August newsletters to highlight its "fall palette" and compel customers to shop the collection: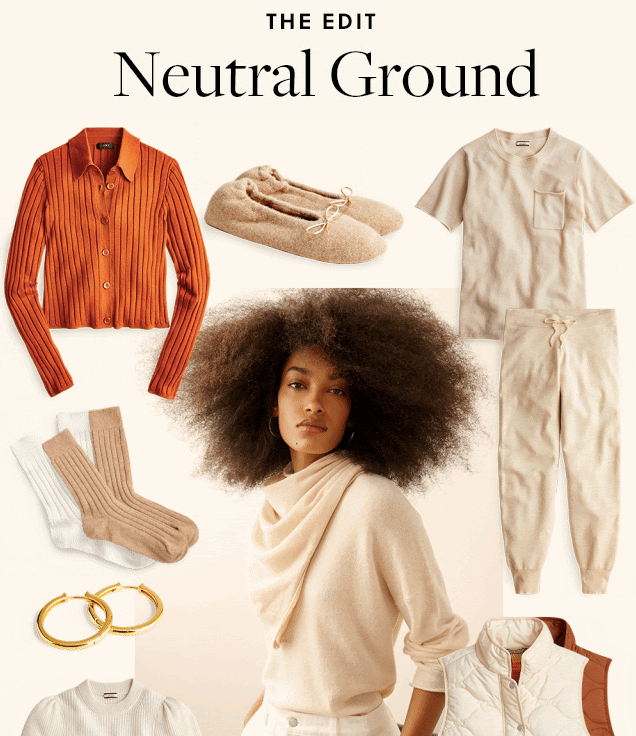 This is a classic example of giving customers what they want—in this case, fall-specific clothing—at exactly the right time.
Example 2: Tap Into Labor Day
Labor Day, held annually on the first Monday in September, is one of America's nine federal public holidays.
While it started out as an opportunity to honor and applaud the American labor movement, today it's better known for parades, barbecues, travel, and—as with all public holidays—shopping.
Coinciding with the end of summer and the start of fall, it's also a key date for back-to-school purchases, making it a huge occasion for ecommerce marketers.
Data from Adobe Digital Insights shows that in 2018, Labor Day sales exceeded $2 billion, with 30.1 percent of sales driven by email marketing—making email the biggest contributor of any channel.
Looking to the near future, Mastercard predicts that US retail sales (excluding the automotive category) will grow by 7.5 percent year on year during the mid-July through Labor Day period, with ecommerce spending expected to rocket by more than 89 percent on 2019 levels.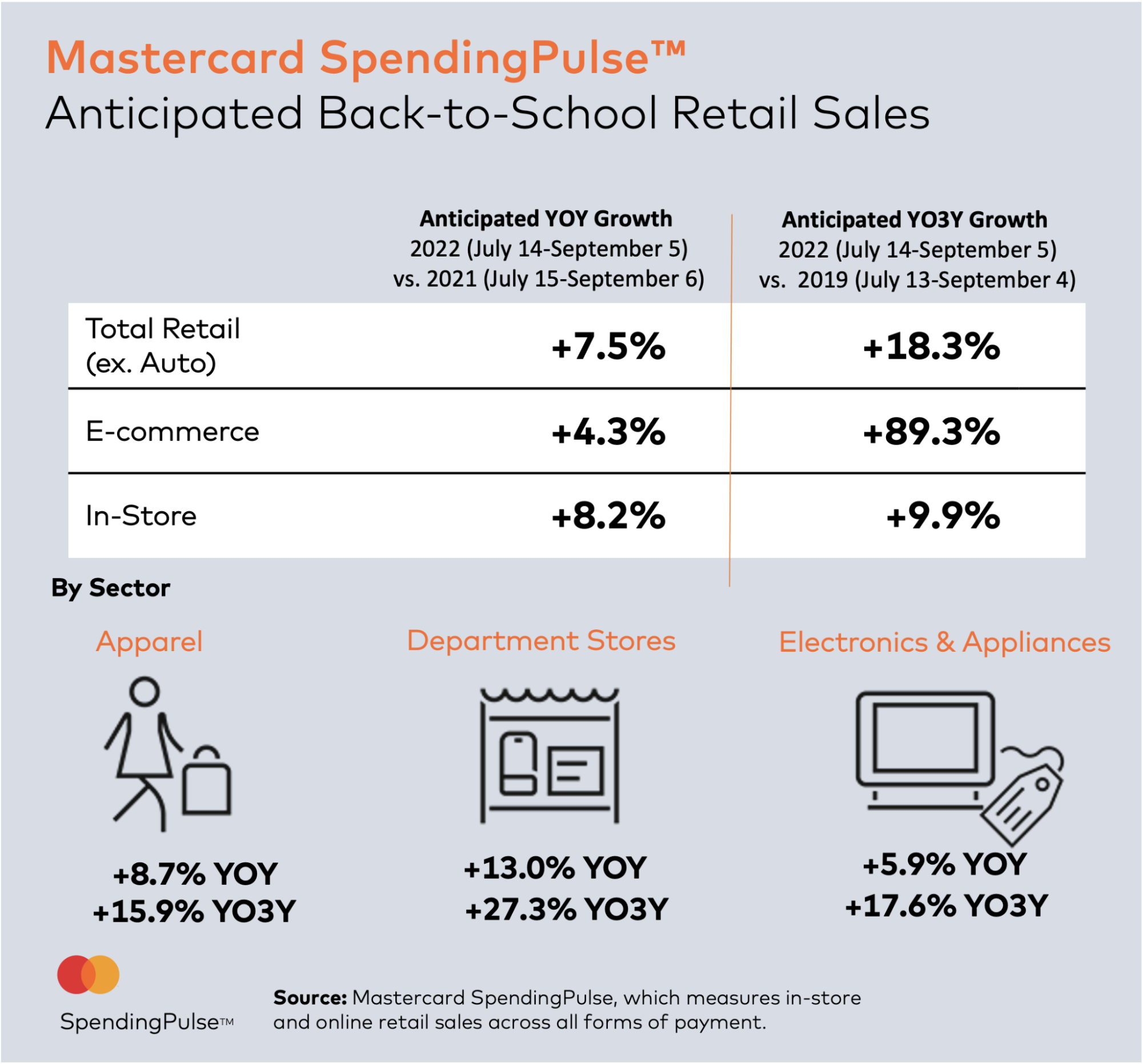 But how should you capitalize on Labor Day?
Clearly, that all depends on your brand and the vertical in which you operate, but I came across a couple smart tactics while compiling these August newsletter ideas.
The first comes from online vintage furniture retailer Chairish, which tapped into Labor Day 2021 with a limited-time sale: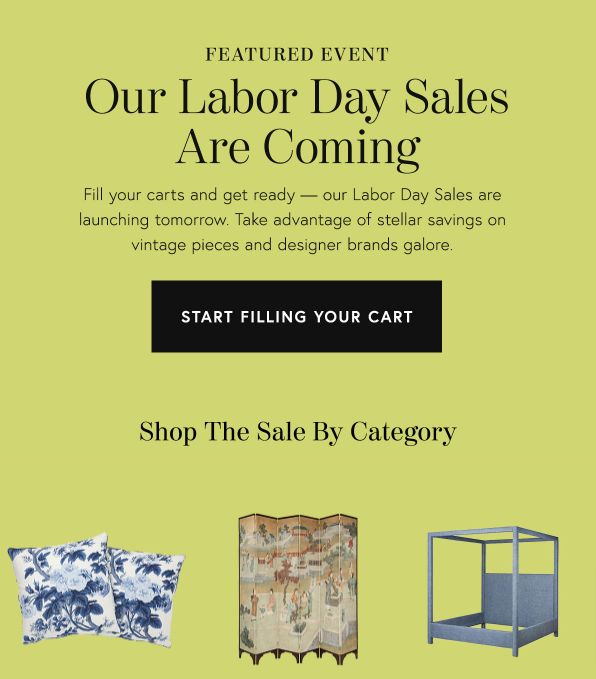 If you're interested in boosting sales volumes (rather than profit margin), a Labor Day sale is the way to go.
This is a time of year when people are already looking to spend, spend, spend.
So by offering a discount on key product lines, you stand a better chance of poaching customers from your competitors.
Banana Republic took things in a different direction by referencing consumers' traditional desire to get away for the last long weekend of summer.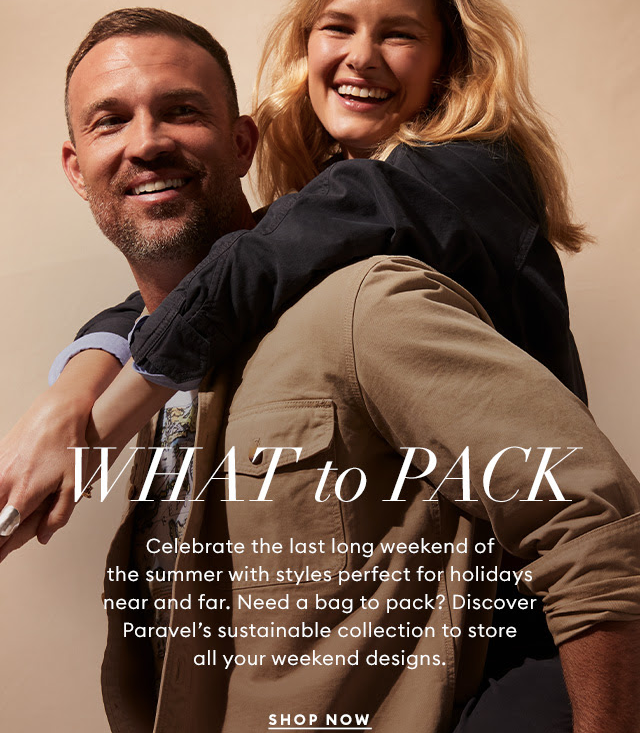 According to Numerator, about one in five US consumers typically celebrate the Labor Day weekend by traveling. So if your products are in any way travel-related, this is a key trend to leverage.
(N.B. Want more inspiration for your next Labor Day campaign? Check out my roundup of Labor Day email examples.)
Example 3: Launch a Sitewide Sale
Of course, if you're planning a Labor Day sale, you'll likely want to mention it in at least one of your August newsletters.
But Labor Day isn't actually in August.
That means there's an opportunity to run a whole different promotion in August itself.
And if you're truly looking to make a splash, what better way than to launch a sitewide sale?
August isn't traditionally a big month for consumer spending (in fact, it's one of the poorer months for retail sales).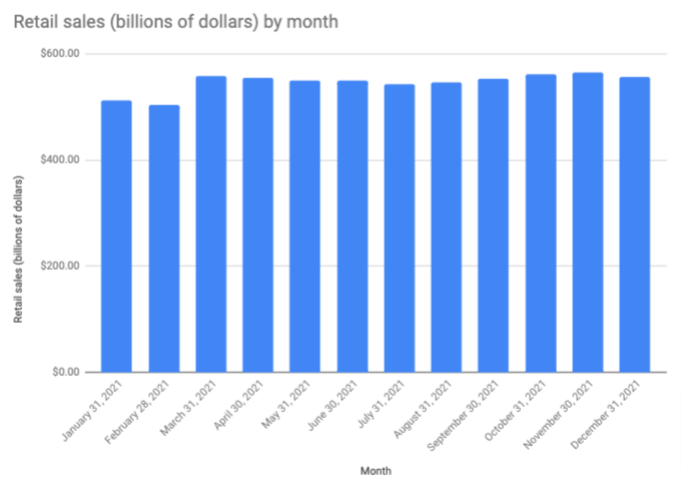 So a sitewide discount could be an effective way to drum up interest—and revenue—at a time of year when consumers aren't typically planning to buy.
Clearly realizing this, LA-based cosmetics company Colorpop launched a sitewide 30 percent sale in August 2021: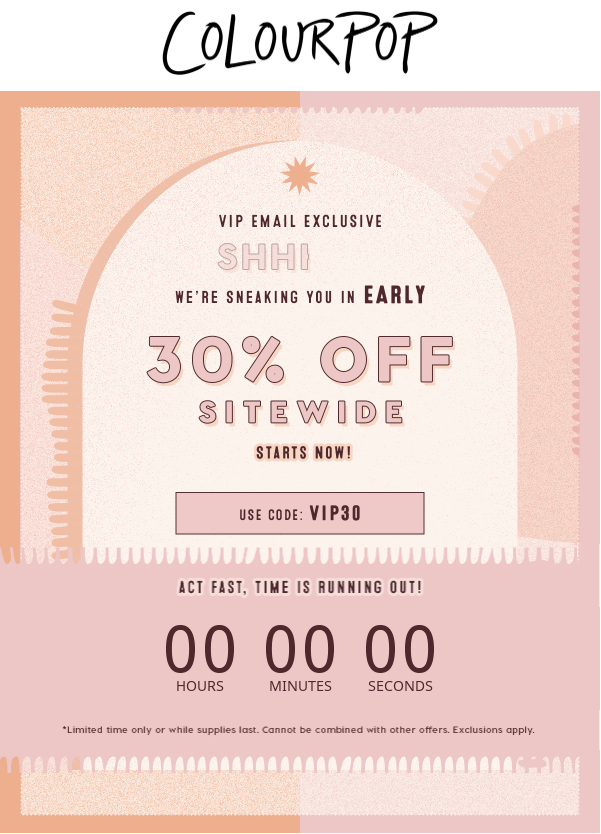 The discount is definitely attractive enough to compel users to click.
And it's ably supported by the addition of a countdown timer, which can be a highly effective way to drive action from your audience.
How effective?
Well, our own research—in which we analyzed more than one billion website popups—discovered that popups containing countdown timers convert at a higher rate than those without (8.07 percent vs. 3.79 percent).
Example 4: Clear Out Summer Stock
Overstocks are a constant source of frustration for ecommerce brands.
They leave you with a ton of merchandise that's hard—or impossible—to sell, saddling you with additional warehousing costs and eating into your profits.
Indeed, research from IHL Group claimed that for the average retailer, overstocks lead to a 3.2 percent loss of revenue, with the total loss from overstocks in North America adding up to an astonishing $123 billion a year.
No doubt you already take measures to limit (or, ideally, eradicate) overstocks.
But errors happen; we're only human, after all. There are inevitably going to be times when you're left with a bunch of old, out-of-season stock.
So what can you do when late August rolls around and you're still sitting on a ton of summer stock?
One approach is to launch a discount on old product lines, as Sunski does here: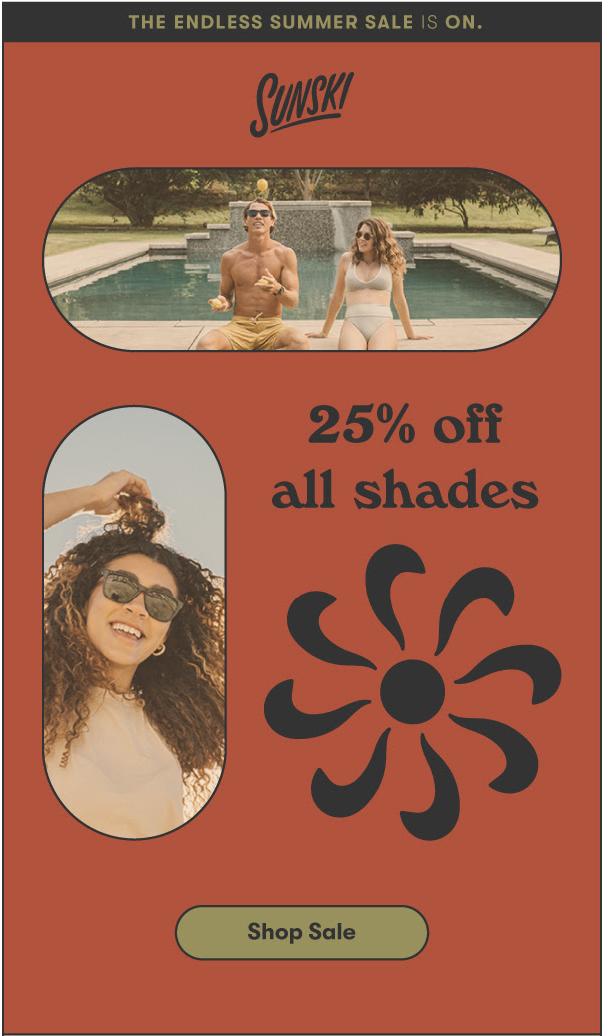 If your product is as seasonal as sunglasses, you want to strike while the iron's hot.
Fail to shift that old stock before summer ends and you might not get another opportunity until the following spring.
So an aggressive discount is a useful ploy.
However, Brooklinen demonstrates that overstocks aren't just an issue for brands with highly seasonal product ranges.
That's right—even in the world of bed linen, retailers have no desire to sit on stock for longer than they need to.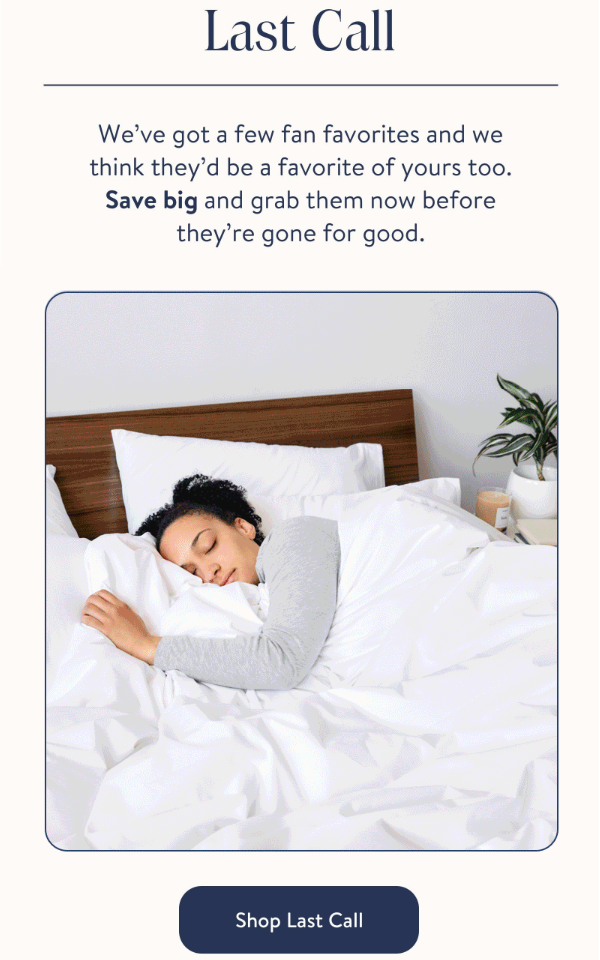 Brooklinen's approach works because it positions old stock as "fan favorites" rather than "stuff we couldn't sell", which makes it sound a lot more desirable.
Example 5: Grab Attention With Summer Emojis
Emojis are kind of a contentious issue in the email marketing world.
For some brands, they're like catnip. If an email subject line doesn't contain an emoji, it's barely worth sending.
For others, it's a world away from their tone of voice.
You'll have to decide whether or not emojis are appropriate to your brand, but research suggests they can be extremely effective, leading to a 56 percent upturn in unique open rates.
Summer is a season that definitely lends itself to emojis.
From the simple sun emoji to the more sophisticated flamingo, there's no shortage of relevant options.
So try giving those summer emojis one last airing in your August email subject lines, as Banana Republic does here:

And for more ideas on how to boost open rates during the hottest months, check out our roundup of summer email subject lines.
Example 6: Provide Summer/Fall Outfit Recommendations
Late August is something of a gray area when it comes to fashion ecommerce.
Most customers aren't looking for summer-specific outfits toward the end of the season.
But at the same time, they might not be ready to invest in their autumn wardrobe.
Still, you've got to sell them something. You've got a business to run.
That's why many retailers use this in-between period to promote outfits that are applicable to both seasons.
Abercrombie & Fitch shows us how that might look:

The theme of interseasonality continues within the email copy, which puts the emphasis on year-round favorites: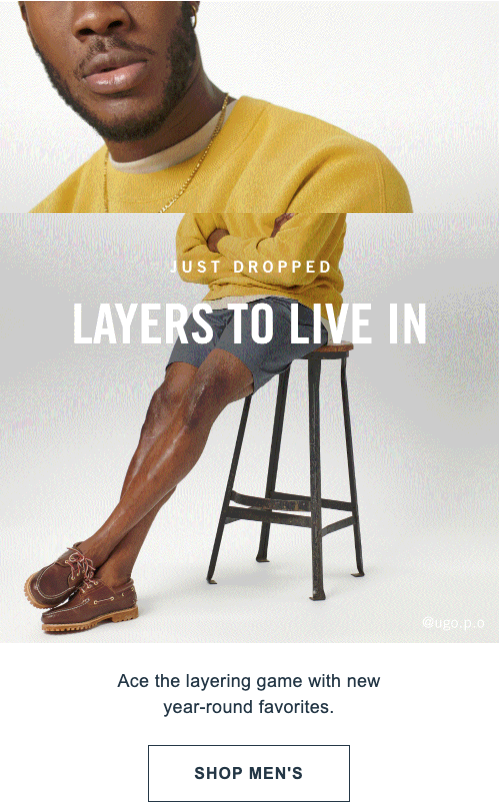 Example 7: Focus On Comfort
Obviously, your customers want to feel comfortable at any time of year.
But "comfort" has different meanings in different seasons.
In summer, it's all about keeping cool, whereas when the colder months approach, it means wrapping up and feeling cozy.
Or what we Danes would call "hygge."
So one smart August newsletter idea is to get people excited about wrapping themselves in a soft blanket and cozying up with a good book, just like The White Company does here: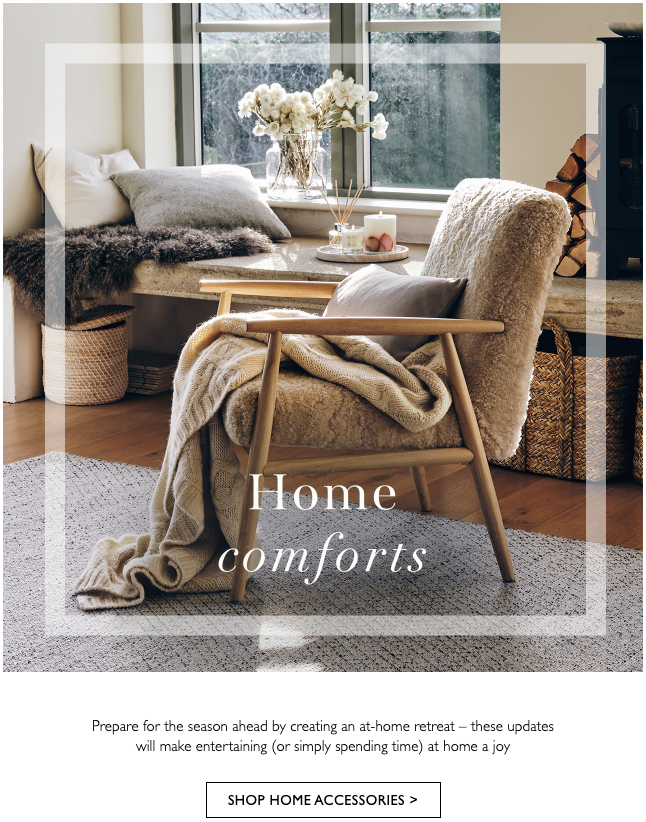 This approach is all about selling a feeling rather than a product.
It's not saying: "Buy a new chair." It's saying: "Wouldn't you like to feel snug now summer's coming to an end?"
Example 8: Send End-of-Sale Reminders
So you've run a summer sale to drive revenue throughout August.
That's a smart move.
As you likely already know, the quality of your follow-up emails is a big factor in the success of your promotions.
Say your sale ran for a week; your email cadence might look something like this:
Day 0:

Tease the sale and offer pre-registration
Day 1:

Launch the sale
Day 3:

First reminder about the sale
Day 5:

Second reminder
Day 7:

End-of-sale reminder
That final part—the end-of-sale email reminder—is crucial because it plays into consumers' natural fear of missing out.
FOMO is a powerful motivator in driving sales, with research revealing that it's experienced by 56 percent of people.
All Saints uses this to its advantage with a subject line warning its audience that its sale is coming to a close:

This messaging continues in the email body, with copy insisting it's "time to make the most of" the brand's summer sale: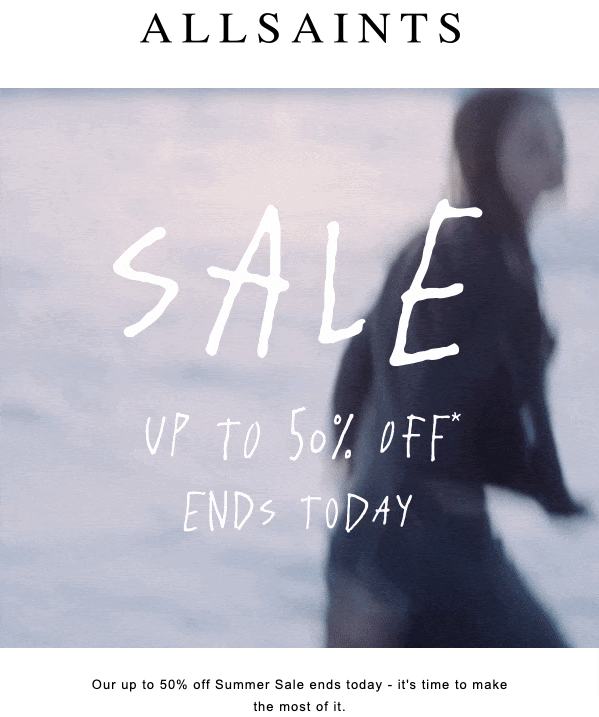 Example 9: Take Advantage of Awareness Days
There are awareness days for pretty much anything you can imagine.
August has a packed calendar, starting with National Girlfriends Day on August 1st, and ending with International Overdose Awareness Day on the 31st.
In between, there are days celebrating everything from alpacas to ice cream sandwiches and from cats to wiggling your toes.
So you're sure to find something to tap into, which makes awareness days an excellent source of August newsletter ideas.
In this example, 4ocean—which sells bracelets made from recycled materials—bases an email campaign around International Whale Shark Day on August 30th: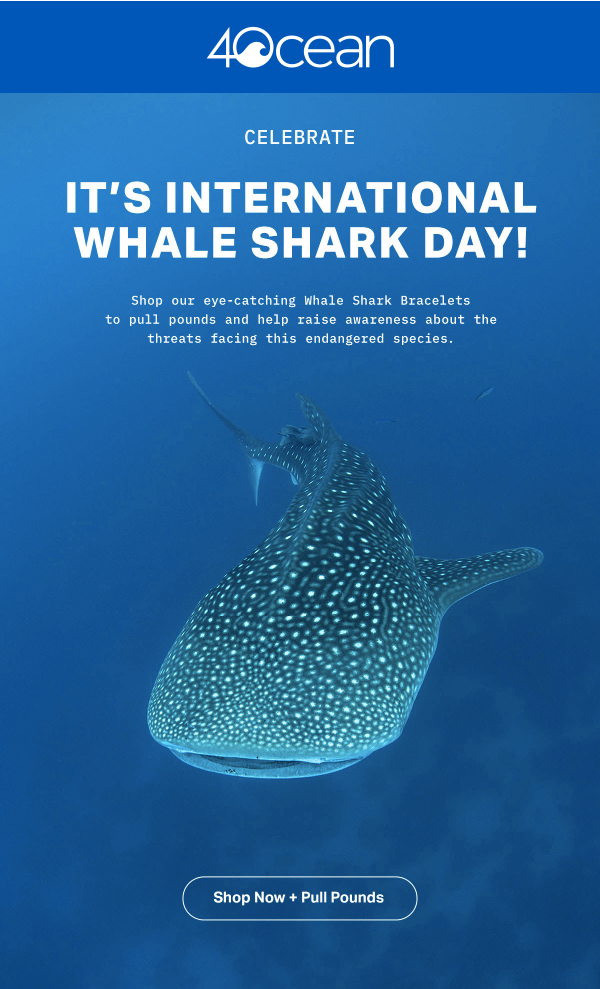 That's a perfect fit for a brand that cares deeply about the ocean and coastlines.
Nail Your Newsletter Marketing With Drip
Email marketing is easy in theory.
Come up with a theme; type up some engaging copy; add some flashy visuals; hit "send"; PROFIT.
But it's a lot harder in practice, and it takes a bunch of time.
That's not ideal when email is only one of several marketing channels in your playbook.
Drip takes away the stress and effort with our pre-built email workflows, which help you start building strong customer relationships from the moment a potential customer subscribes to your email list.
From welcome series to cart abandonment emails, they're ready to roll from day one. All you need is to plug in your brand messaging and aesthetic.
But explaining it is one thing; seeing it in action is another.
That's why we offer a 14-day free trial so you can put our email marketing tools to the test.