If you're like most online retailers, you're relying on a paid channel like Facebook advertising more than other channels like organic search.
After all, you have to spend money to make money.
However, with customer acquisition costs going through the roof, you need to get the highest quality leads at the lowest cost as quickly as possible.
And Facebook lead ads are a great way to achieve that—but only if you follow best practices, which I'm going to talk about in this post.
I'll also show you seven high-converting Facebook lead ad examples and why they work so well.
So, if you're ready to create high-performing Facebook lead ads, let's dive in.
Facebook Lead Ads 101
What Are Facebook Lead Ads?
Facebook lead ads are ads that appear on users' feeds and stories on Facebook and Instagram.
They help businesses collect users' contact information, such as email addresses and phone numbers, without leaving the platform.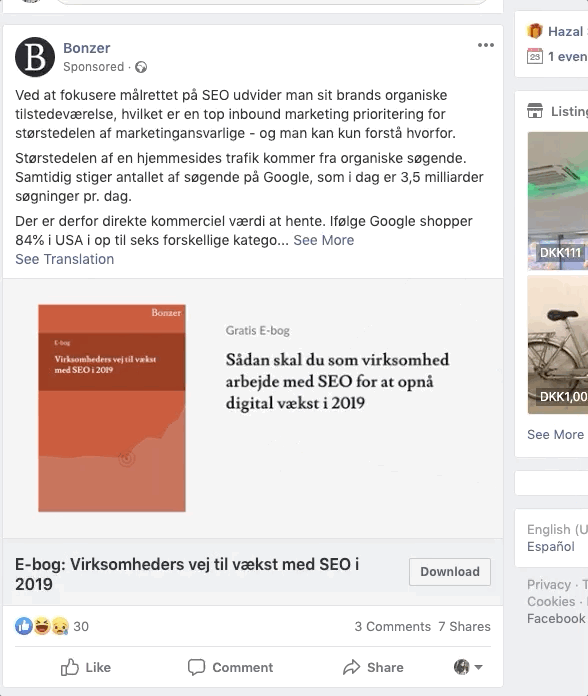 Similar to other types of paid ads, Facebook lead ads let you reach a specific target audience on both platforms. This way, you can generate targeted, quality leads that are automatically sent to your CRM.
If you need a refresher or a step-by-step guide on how to set up Facebook lead ads, check out Facebook's resource before you begin.
1. Grow Your Newsletter List
As the name itself suggests, Facebook leads ads are a great tool to grow your email list with highly relevant leads.
One of the major advantages of Facebook lead ads is their pre-populated instant forms, which makes it ridiculously easy for users to opt in for your newsletter.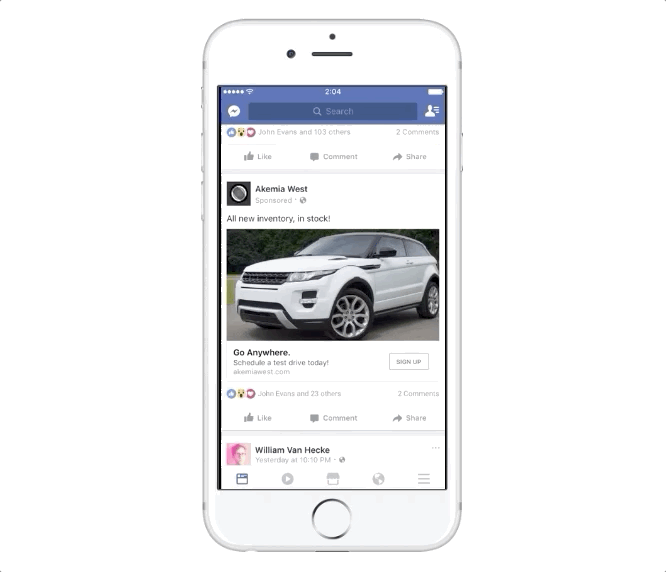 Source: Facebook
Users can easily sign up for your newsletter with a few clicks (and without leaving the platform), and Facebook automatically sends your new leads to your CRM.
While lead ads help you collect targeted leads with simple forms, your most important task is to optimize your ads for high conversions.
To achieve that, create lead ads that resonate with your target audience and offer an incentive.
Here are two smart ways of doing that.

i. Offer a Discount Code
It's no secret that consumers love discounts.
When used correctly, a discount code can nudge on-the-fence visitors to take action, such as completing an order or joining your newsletter.
Unsurprisingly, discounts work like a charm in Facebook lead ads, too.
Take a look at this example from the lingerie e-tailer, Boux Avenue: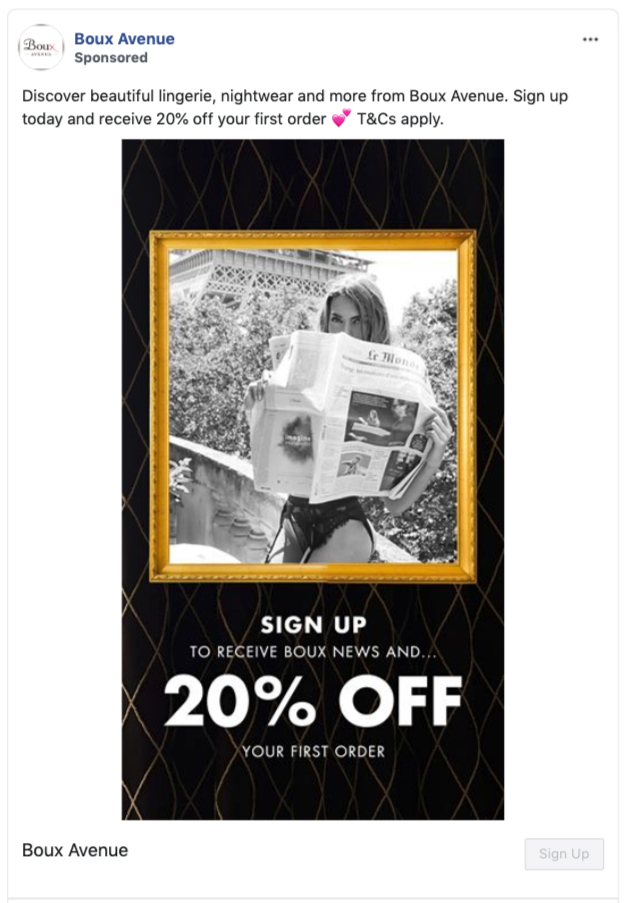 In this lead ad, Boux Avenue highlights both the newsletter benefit (receiving news) and the monetary gain you'll get upon signing up (20% off your first order.)
If you're interested in Boux Avenue's offer, all you need to do is to click the call-to-action (CTA) button "Sign Up" and submit the pre-filled form.
The company shows the discount code when you complete the form on Facebook, so you don't have to compromise the browsing experience.
ii. Host a Competition
While discounts are effective in converting some users into subscribers, they might reduce the perceived value of your products.
If you're not willing to discount your products to collect email addresses, you can run a giveaway and make email signups your entry condition.
We know from our customers' experience that physical products convert better than discount codes as incentives.
But for some companies, especially if they're selling high-ticket items, it's almost impossible to give products away.
Audi is one of those brands that found a clever solution to this problem: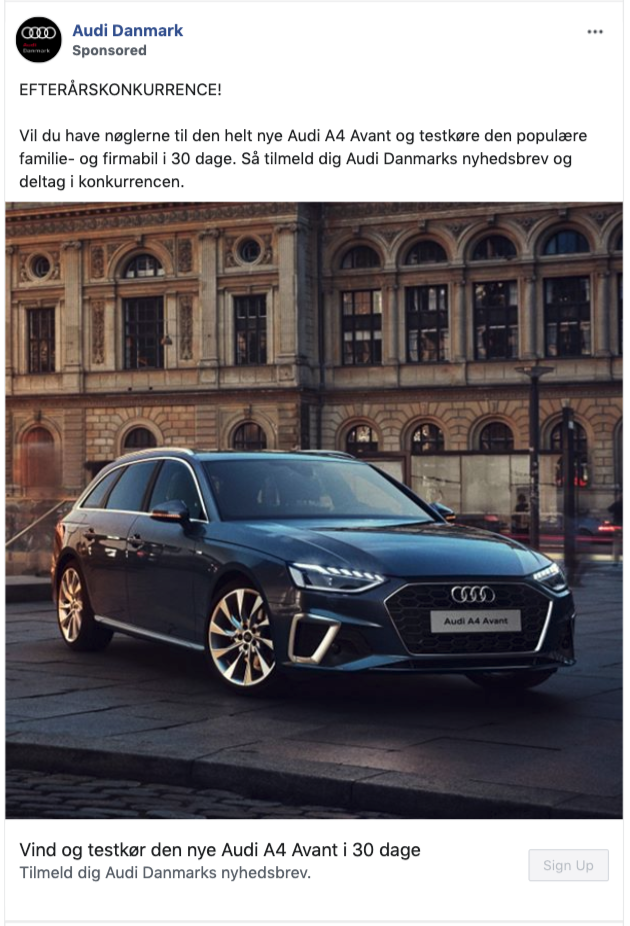 (Autumn Competition! Do you want to have the keys to this all-new Audi A4 Avant and test drive our popular family and company car for 30 days? Then sign up for Audi Denmark's newsletter and join the competition.)
Instead of offering a discount code or a physical product, Audi runs a competition to win a 30-days test-drive with their new car, and they need your name and email address to enter the giveaway.
A giveaway is a clever lead ad because Audi knows what kind of an incentive resonates with their target audience. Plus, they know they can convert prospects that book a test-drive more easily.
This way, Audi collects highly targeted leads on Facebook that they can later nurture with email marketing and paid ads.
2. Run Limited-Time Offers
Facebook lead ads don't only increase your newsletter signups, but they also help prospects enter your sales funnel from a further stage.
In other words, you can use lead ads to trigger a purchase form, just as well as a newsletter optin form.
By adding a special offer and a persuasion trigger to your lead ads, you can increase their effectiveness.
Look at this example by Virgin Active South Africa: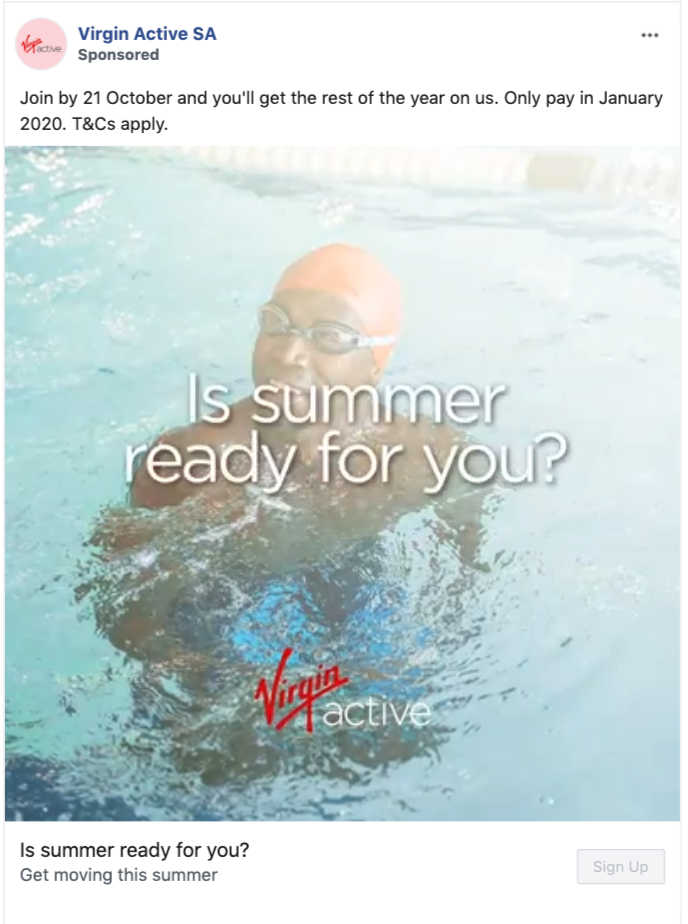 In this sales promotion campaign, the company uses a video in its lead ad to make it stand out.
Asking users, "Is summer ready for you?" Virgin Active runs a seasonal campaign aiming to drive more gym memberships while summer approaches.
Rather than giving a discount code to new customers, the company offers free membership for three months, if you join their gym before October 21st.
Since it's a limited-time offer, Virgin Active creates a sense of urgency and nudges users to act fast before the deal expires.
Instead of collecting email subscribers first, Virgin Active takes a more direct approach to lead generation and invites users to fill this instant form to become a customer.
You can also try running a limited-time offer using Facebook lead ads, especially if your buyer's journey is longer than usual, or if you need to get new leads in touch with a salesperson before converting them into customers.
3. Encourage Online Course Signups
It's not only e-commerce brands that leverage Facebook ads for lead generation.
Bloggers and online educators have long taken advantage of the platform to acquire new readers and students.
While free resources such as evergreen lead magnets are effective in generating cold leads (more on that in a moment), many bloggers and B2B companies use Facebook lead ads to ask for bigger commitments, such as online course signups.
Here's an example by the digital media company, Girlboss: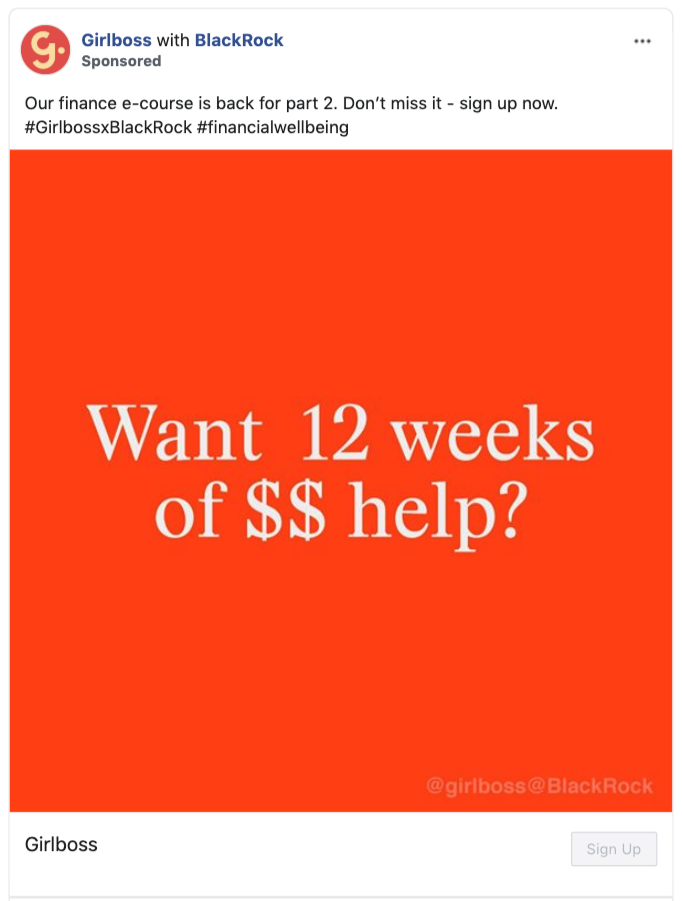 In partnership with a finance company, Girlboss announces their new e-course and invites you to sign up for it, directly through the instant form on Facebook.
What makes this lead ad successful is how Girlboss grabs users' attention with a simple, but eye-catching visual, asking a question that resonates with the company's target audience.
What's more, Girlboss runs different versions of this ad by slightly altering the copy and ad image: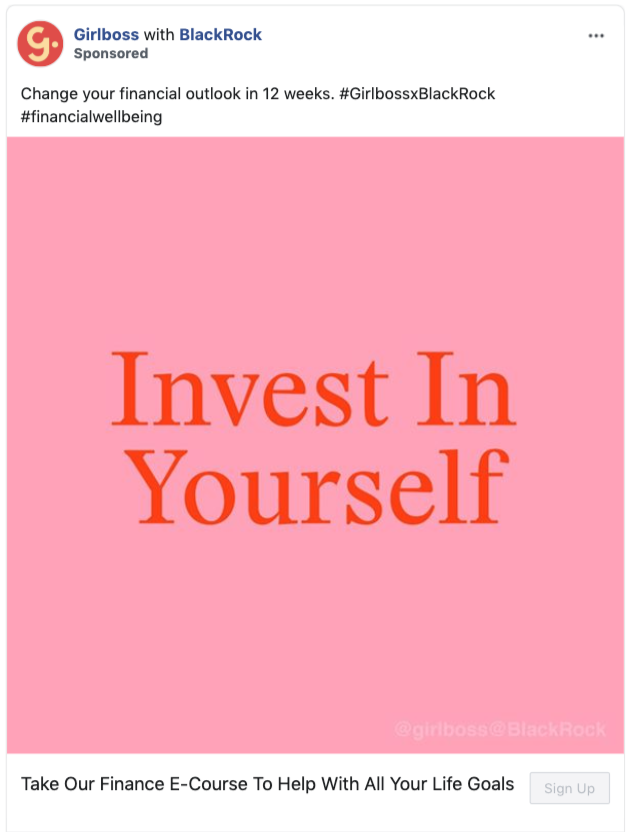 However, the main idea is the same. All over the ad, Girlboss highlights the benefit you'll get upon signing up for their online course. And using Facebook lead ads, they make it super easy for you to enroll.
Whether you're running an event, hosting a webinar, or selling online classes, you can use Facebook lead ads to target specific audiences and increase your number of attendants.
4. Collect Emails with a Lead Magnet
Capturing leads with useful resources is not a new strategy. But the good news is, you don't need to start a blog to grow your email list with lead magnets.
Lead magnets are a fair deal: Marketers grow their email list, and users get access to valuable information in exchange for their email addresses.
However, it's only fair if your lead magnet is truly valuable.
Cheat your prospects with low-quality gated content, and you'll lose them to a competitor. But offer them a genuine helping hand, and you'll likely convert them into customers.
Copenhagen-based marketing agency, Obsidian Digital, knows this well. That's why they set expectations about their resources in this lead ad: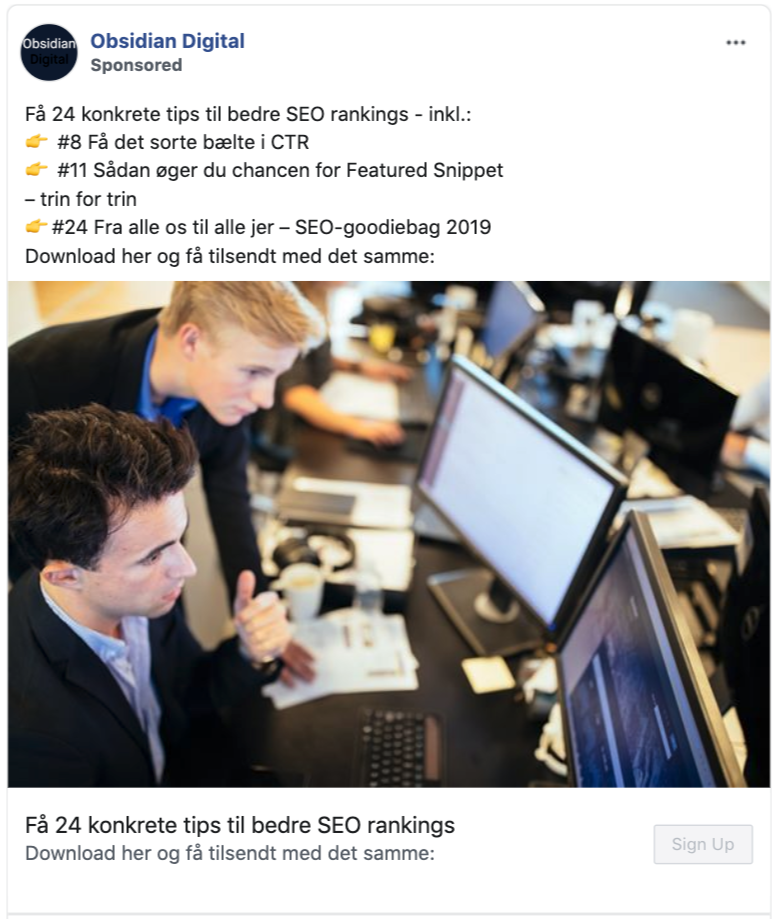 (Get 24 concrete tips for better SEO rankings.)
With this Facebook lead ad, Obsidian captures email addresses of prospects who are interested in SEO, which is a target group for the company, and users get instant access to a valuable resource.
Notice how the company uses bullets and emojis to tease what's inside the lead magnet and evokes curiosity with numbers.
At Drip, we use a similar strategy when promoting our content upgrades with Facebook lead ads: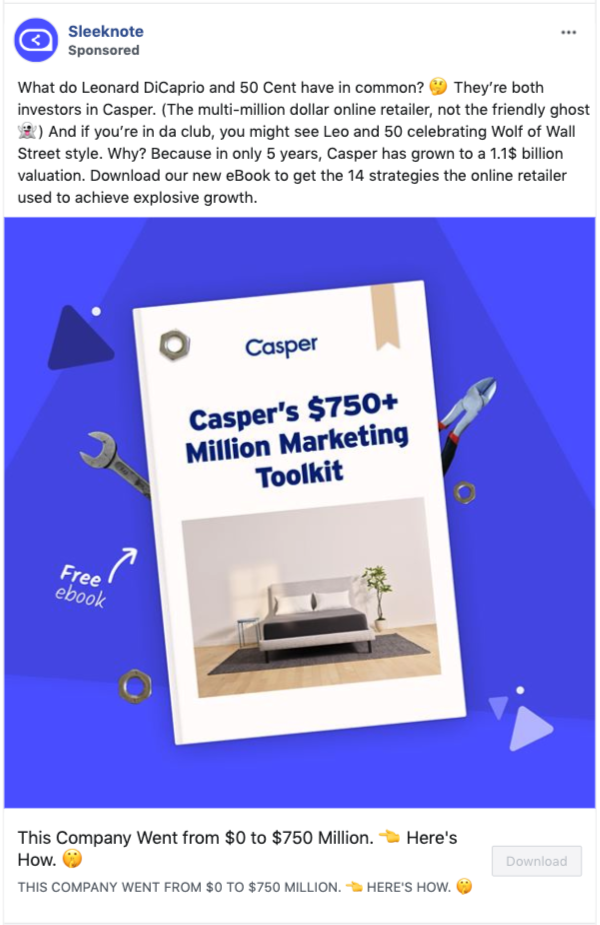 Based on our experience, the key is, testing different angles in your copywriting and creatives to find out what works best for your target audience.
5. Increase Event Registrations
In case you're not familiar with our marketing, we love hosting webinars.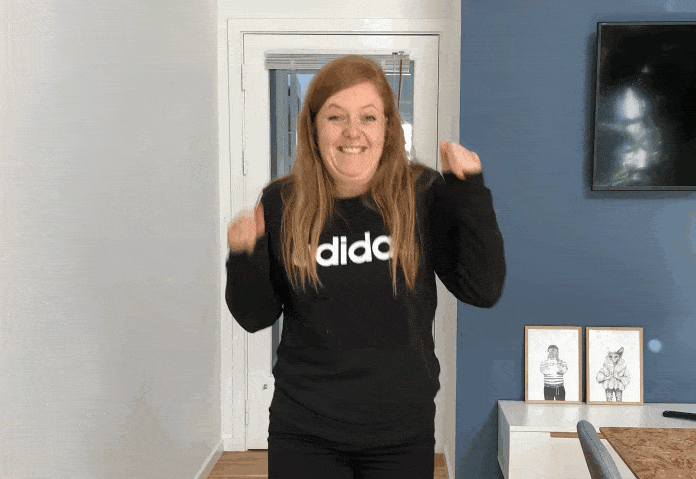 (Well, some of us more than others…)
One thing we learned from co-hosting 21 webinars is that promoting your webinars with paid advertising is the key to driving high-quality, targeted event signups.
But to drive more signups, we had to remove the obstacles for our prospects. Meaning, we started using Facebook lead ads to reduce the number of steps users have to take to register for our webinars.
And it worked as we expected.
Take a look at this recent webinar ad we ran on Facebook: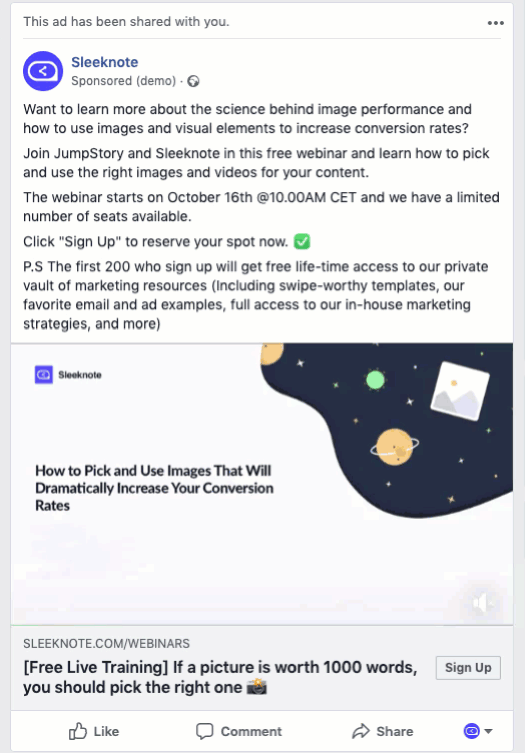 The ad starts by asking a question that targets our prospects' pain points and continues with a clear description of the event. The goal is to make sure that users know what they're signing up for, and the video helps users with that, as well.
Here's how the video looks: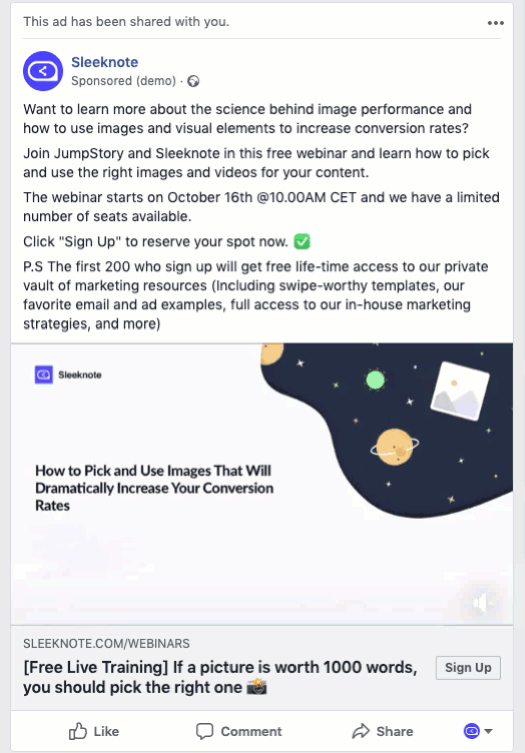 By using only three input fields in the contact form, we made it easy for users to submit their email addresses with a few clicks.
Plus, we added an incentive for the first 200 signups to drive more registrations.
We ran two versions of this ad (in English and Danish) and targeted lookalike audiences of our existing subscribers who have a high lead score.
If you want to follow a similar path in your lead ads, make sure to give a detailed description of your event and schedule your ads in advance.
6. Drive Brochure Downloads
Not all online businesses are the same. That's a given.
What works for one Facebook lead ad may not perform the same for your brand.
If you're not a direct-to-consumer brand, for example, not every marketing strategy applies to your business.
Unlike most e-tailers, you need to generate leads that you can hand over to dealers or resellers.
Whether you're a traditional retailer as described above or selling complex products with a longer buyer's journey, you likely use brochures to give detailed information about your products.
Since it's a common practice to deliver brochures in exchange for contact information, Facebook lead ads are the perfect medium to drive brochure downloads with hyper-targeted ad campaigns.
Check this example by the trailer company, Airstream: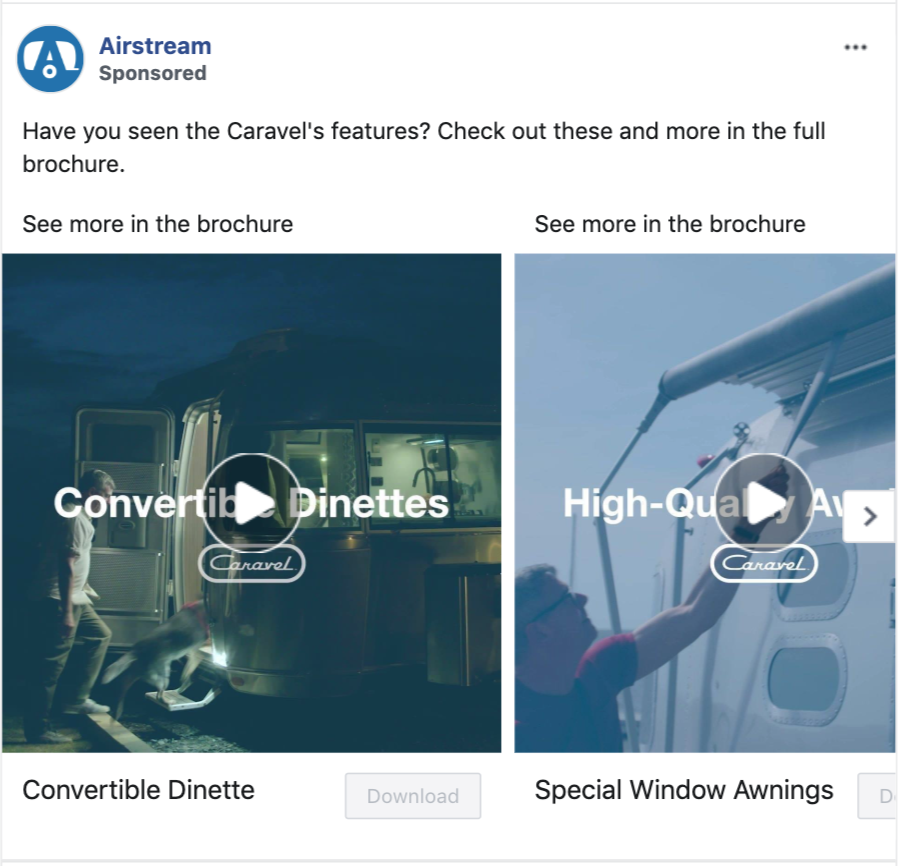 With this lead ad, Airstream promotes one of its products by focusing on its features, using a carousel ad and videos.
This type of ad works great as a retargeting strategy to capture Facebook users who had earlier visited your site.
If you also have brochures with specs and technical information that prospects need to read before making a buying decision, promote them on Facebook, and ask for users' contact information in exchange.
7. Collect Pre-Launch Leads
While it's common for car brands to use Facebook lead ads to increase test drive bookings, there's one strategy Nissan uses that is applicable to any brand.
The company uses Facebook to create excitement around their new product launch: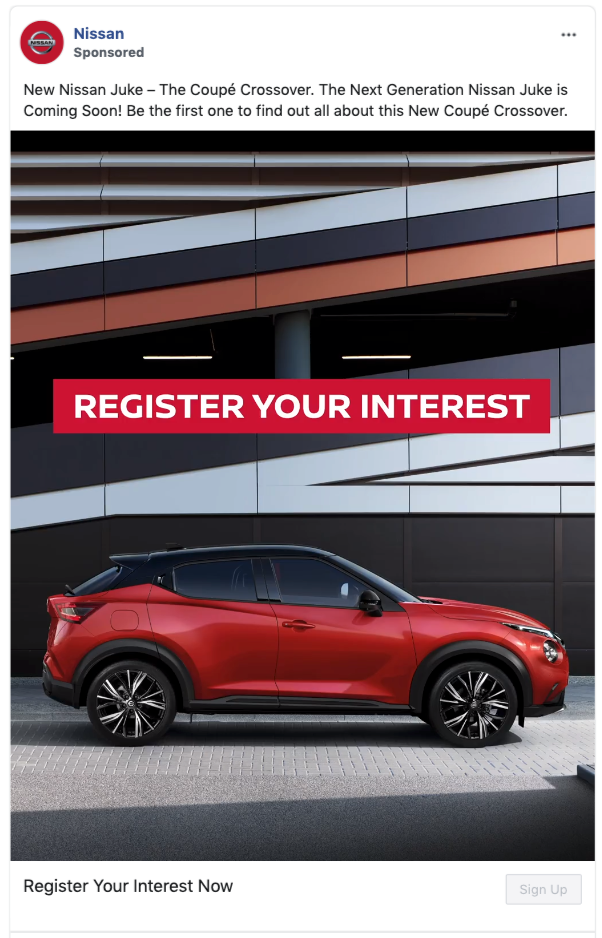 While doing that, Nissan goes beyond simply announcing an upcoming car model and asking users to "stay tuned." Instead, they invite you to join their email list to be the first to know about this launch.
This way, Nissan collects email addresses of highly interested prospects that they can email during and after their product launch.
The best part is, you can easily replicate this strategy no matter what you're selling.
Whether you're launching new-season dresses, a new brand added to your collection, or your Black Friday deals, Facebook lead ads help you generate buzz around it and collect targeted email addresses.
And if you want to make your lead ads more interesting, try adding some mystery to your copy and creative.
Conclusion
With over 2.4 billion active users, Facebook is a marketer's favorite advertising platform.
If you want to capture high-quality leads using targeted messages, Facebook lead ads should be your go-to customer acquisition tool.
As you've seen today, there's no single formula for Facebook lead ads success, but there are at least seven surefire ways you can use them to grow your email list and acquire new customers day by day.
How are you using Facebook lead ads? Share with us below.