Remember Pizza Hut's Ice Cream Factory? As a kid (or adult), that's what you definitely want for dessert. The choice between one sundae and a never-ending flow of delicious ice cream is an easy one to make.
It's like the difference between customer acquisition and retention. Why keep trying to bag a new sale when you can get a never-ending flow of delicious revenue from the same customers?
Stop making customer acquisition your main focus. It's all about retention these days.
Forty-four percent of companies concentrate mainly on customer acquisition, while 18 percent focus on retention. So, logically, if you're part of the 18 percent, you have a competitive advantage.
Here, you'll learn the best strategies to get customers to stick around, which will have huge benefits for your business over the long term.
Table of Contents
What Is Customer Retention?
Customer retention is the process of encouraging previous customers to continue to make purchases from your company. They stick with you and don't switch to another brand.
Churn, aka when they leave your brand, may happen for a number of reasons. They may have a poor customer service experience, for example.
Customer retention differs from customer acquisition. The latter means getting customers that have never bought from you before to make their first purchases. Customer retention is, therefore, a later stage in the customer journey.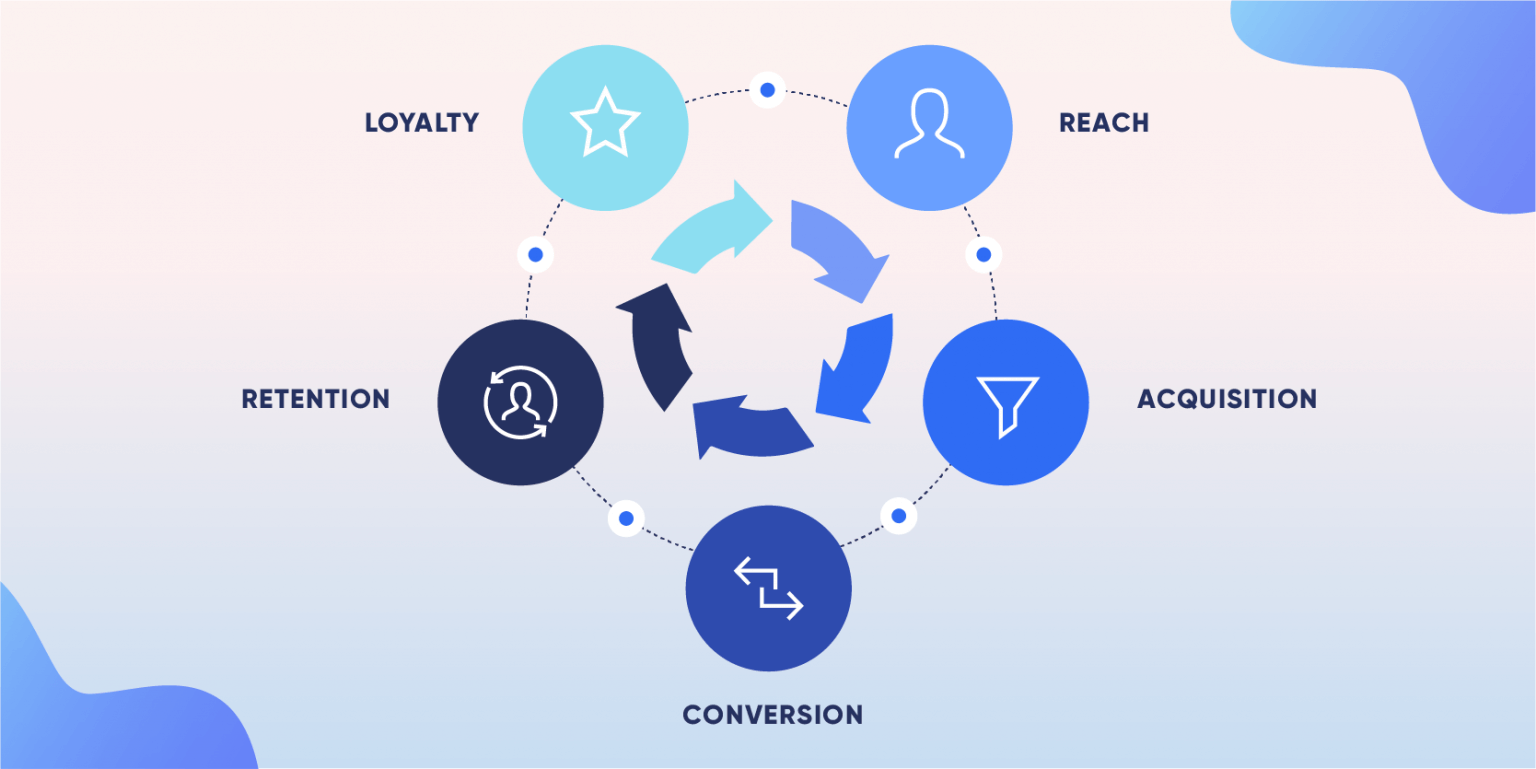 At its core, customer retention is about keeping customers engaged, creating a positive experience, and turning potential one-time buyers into loyal, long-term customers.
Why Focus on Customer Retention?
Customer retention has a better return on investment than acquisition. It's cheaper and easier to retain customers than acquire new ones. In fact, it's estimated that the cost of acquiring a customer is five to ten times greater than retaining one.
What's more, retention results in greater customer lifetime value (CLV). Returning customers not only spend more on average, but they also purchase more often. Fifty-two percent of customers say they'll go out of their way to buy from their favorite brands.

Finally, loyal customers tend to recommend brands they like to their friends and families. This is another way in which retention works out cheaper than acquisition. You acquire customers at no added cost through referrals.
The 7 Best Ecommerce Customer Retention Strategies
1. Analyze Why Customers Drop Off
When customers stop buying from you, you don't just have to cut your losses. Figure out where in the customer journey previous customers tend to drop off, and you can remedy any issues.
It gives you the opportunity to win customers back and prevent future customers from leaving your brand before they even get to that point.
One way to work out where issues in the customer journey lie is to keep track of important metrics. Ecommerce customer retention metrics include:
Customer lifetime value
Customer retention rate
Churn rate
Refund and return rate
Repeat customer rate
Subscription rate
With useful data and customer insights, you can make further investigations and come up with the right solutions to customer issues.
For instance, if you have a high refund and return rate, you must figure out if there's an issue with the product itself or perhaps whether the product doesn't match its description on your website.
You may wish to calculate important metrics using analytics tools or formulas. Alternatively, go straight to the horse's mouth to discover why customers drop off. In other words, gather and analyze customer feedback.
For instance, you may survey customers that haven't purchased from you in a while. Here's an example from lifestyle brand Fabeltics Men: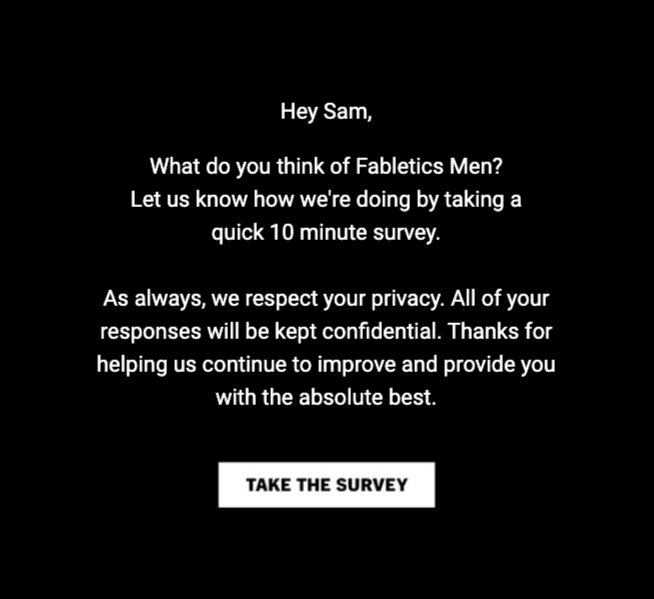 The company uses a quick and simple survey to ask previous renters why they haven't returned to the service.
2. Leverage Post-Purchase Emails
Use a post-purchase email sequence to encourage retention from the get-go. Post-purchase emails establish trust and create a positive customer experience that encourages previous buyers to return.
One important thing to remember here is that post-purchase emails tend to have a higher open rate than your average newsletter, email blast, etc. Customers are keen to find out information on the status of their order.
This means that post-purchase emails provide the perfect opportunity to boost the likelihood of customer retention while you have the customer's attention.
For example, The North Face uses order confirmation emails to get customers to sign up for its SMS list: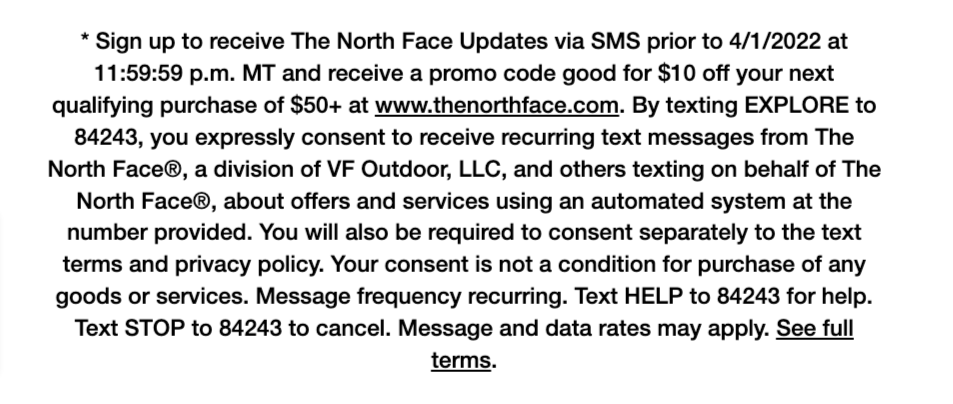 Naturally, The North Face can use this information to maintain communication with previous customers and send out relevant offers to encourage future purchases.
If you're looking to get in on the action, I recommend a sequence of five main post-purchase emails. These are:
Order confirmation
Shipping confirmation
Shipping status update
Review request
Offer or discount to return
The last type of email prompts the customer to make a second purchase from your brand. This helps to make your product(s) a staple need for the customer.
Here's an example from Brooklinen: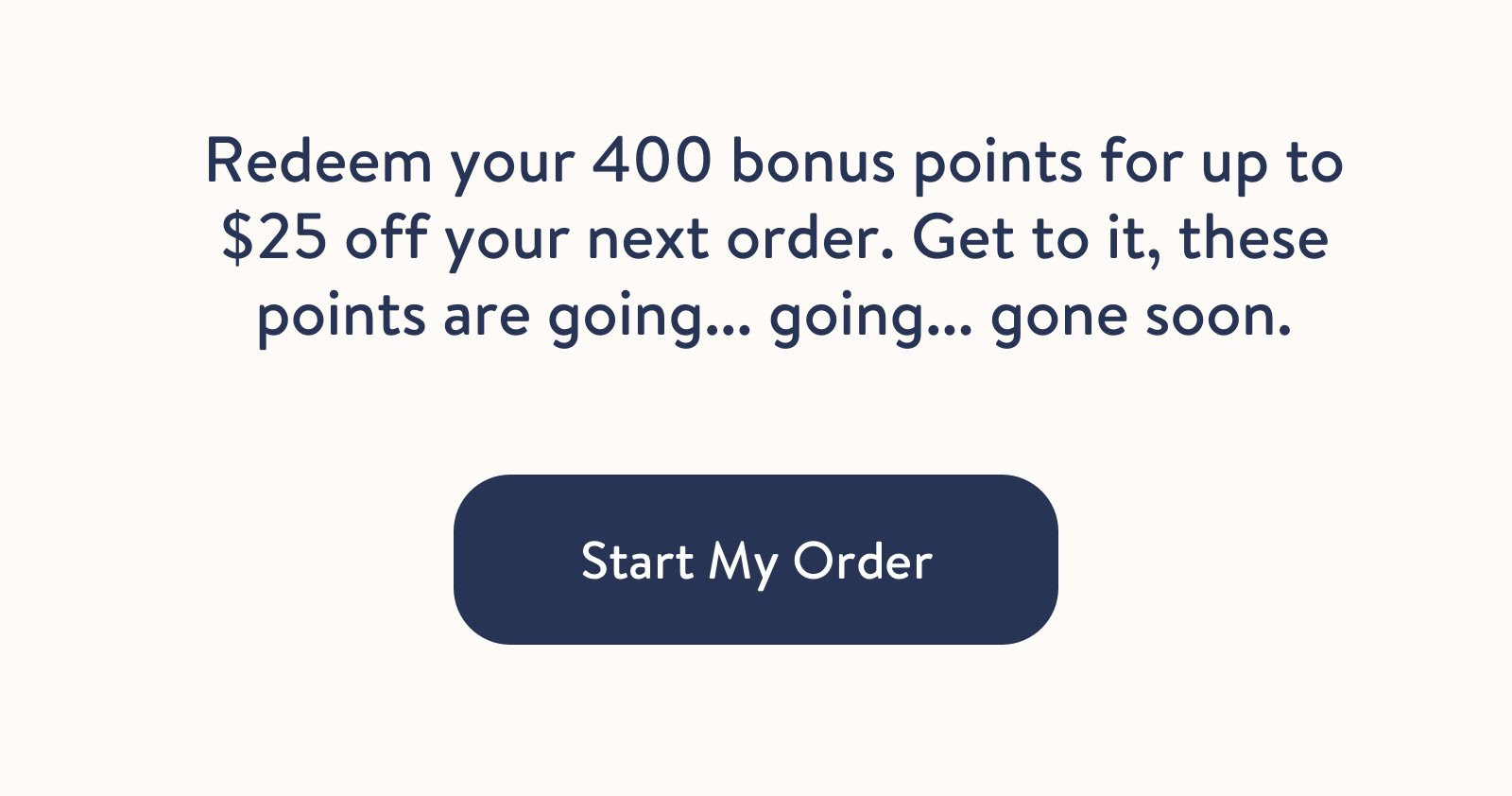 As you can see, the company first offers customers an incentive in the form of points off their next purchase. Then it goes on to recommend products that complement the previous purchase.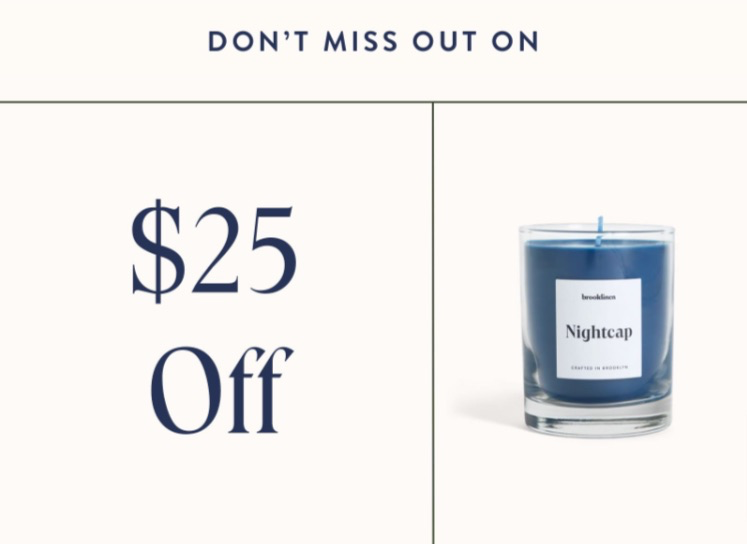 The company is subtly saying, use your discount against these items. Pretty smart, huh?
3. Set Up a VIP Program
How do you prevent customers from switching brands? That's the age-old question for ecommerce stores that have their prices undercut by bigger companies that can afford to.
Well, the only thing to do is create an experience that's worth sticking around for. And a VIP program that offers great perks and community vibes will do just that.
The loyalty program is a fundamental customer retention strategy. When you reward customers for making purchases with your brand, you create a reciprocal relationship that has high value for both sides.
To do it well, you first need to make sure your VIP program has an air of exclusivity. Take this example from Savage X Fenty's Xtra VIP Club: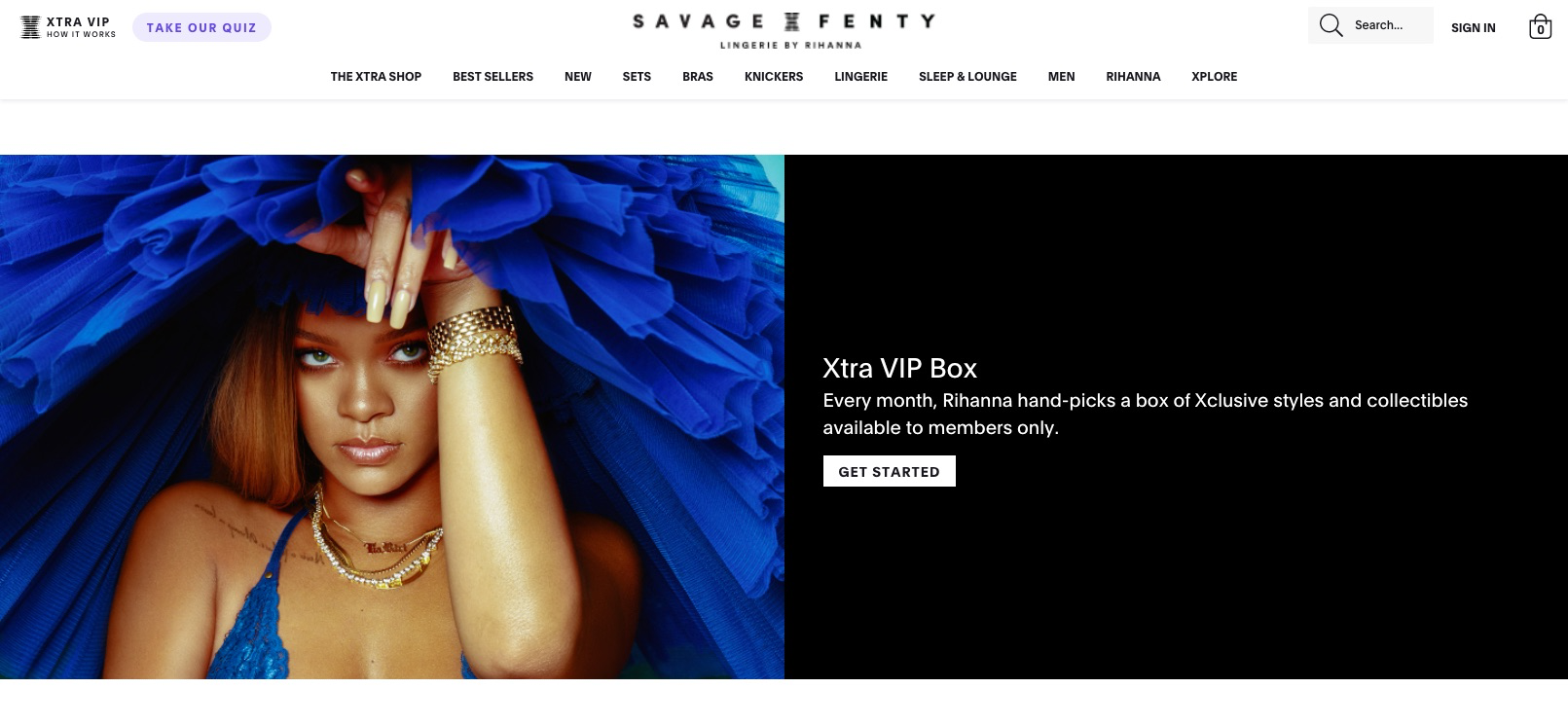 Only VIPs get access to items hand-picked by the queen herself, Rihanna. Now, if that isn't enticing, I don't know what is.
Also, you want to make sure your rewards are something your customers actually want. Certain gifted products, for example, will appeal to some but not others.
A way around this issue is to offer a points-based reward system where customers get to choose the rewards for themselves, as in this example from Cotton:On: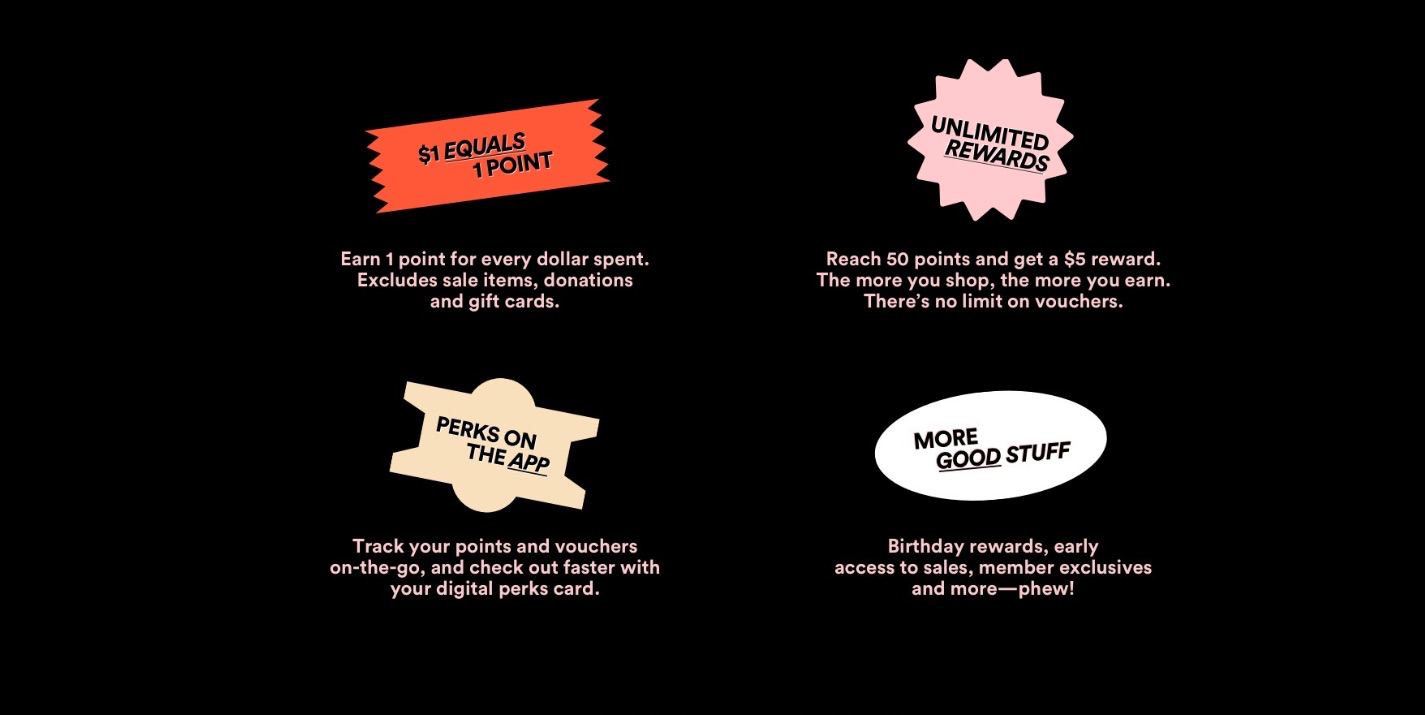 One dollar equals 1 point, and customers can redeem those points against any item they want.
The idea is to create a relationship with customers via a highly appealing, personalized experience. Then you'll get them to keep coming back to your brand for more.
4. Offer Ongoing Customer Support
Make sure customers have a great experience with your product across the entire journey.
If the quality of your product isn't up to scratch, they won't buy from you again. Nor will they make a repeat purchase if they have a sub-par customer service interaction, and so on.
The good news is you can still win unsatisfied customers back if something goes wrong. Do this by offering fast and helpful customer support. You can even have a contact form pop up automatically when users browse your help pages, which might look something like this: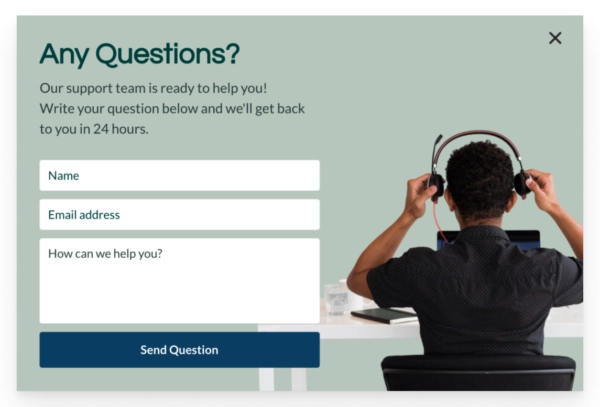 These little touches make a big difference to the customer experience.
It's also a good idea to offer support before the customer even realizes they need it. This ensures they won't run into any roadblocks that prevent them from buying from you in the future.
You can do this by sending out relevant, helpful content at important points in the customer journey.
The White Company, for instance, sends out a quick and easy setup guide via email when people buy their air purifiers for the first time:

The point is you want people to start using your product, not just forget about it. But not only that, you want them to make the best use of your product they possibly can. This also means it becomes a part of their daily life, and they're more likely to come back for more.
Any business can do something like this. Let's say, for instance, you sell artisan olive oils. It would be a good idea to continue to send out recipes that make use of your oils.
5. Re-Engage Previous Customers with a Product Update
Though winning back customers is possible, that doesn't mean it's easy. Most consumers are familiar with the comical win-back emails companies send out these days. You know, the weird, pseudo-romantic ones. *Cringe*
Customers are used to that old trick by now, so it's not enough for them to give your brand a second chance. What do you do?
Prove to customers that you've improved on your product and/or service. You've listened to customer feedback and have actually done something about it. This is where product update emails come in.
Here's an example from Outdoor Voices:

Outdoor Voices explains how the company has added the products that customers asked for.
This is a perfect example of how you can prove to customers that you've added what was missing from your product. You can send an email like this and invite customers to get back on board if they wish.
It's also a good idea to send product update emails when you add to your product line or offering. If somebody has purchased from you previously and likes your brand, they'll be likely to come back and purchase from a new category.
For instance, MeUndies is well-known for its underwear but sent out this email when they started offering robes and slippers, too: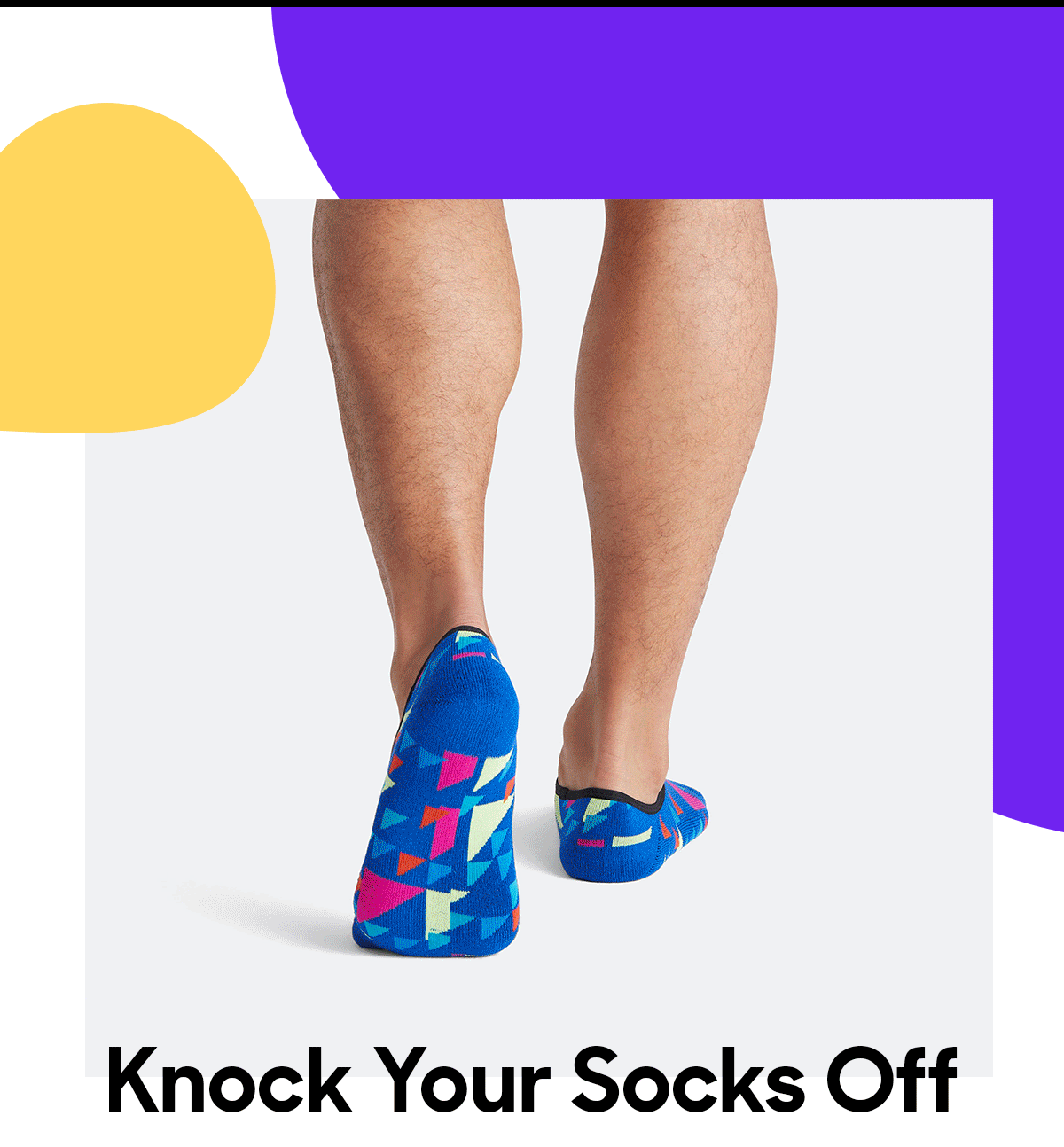 You can do something similar to encourage repeat purchases from your store.
6. Offer a Personalized Shopping Experience
If you want to retain customers, you have to offer them a personalized experience. It's standard these days, and customers love it.
Forty-four percent of consumers say they're likely to become repeat buyers after a personalized shopping experience.
But remember, personalization goes beyond including a customer's name in an email. Anybody can do that. Ecommerce stores are coming up with super innovative ways to personalize the shopping experience.
Some fashion and cosmetic brands, for instance, are now offering virtual try-ons. Clothing brand Farfetchpartnered with Snapchat to do this for its customers.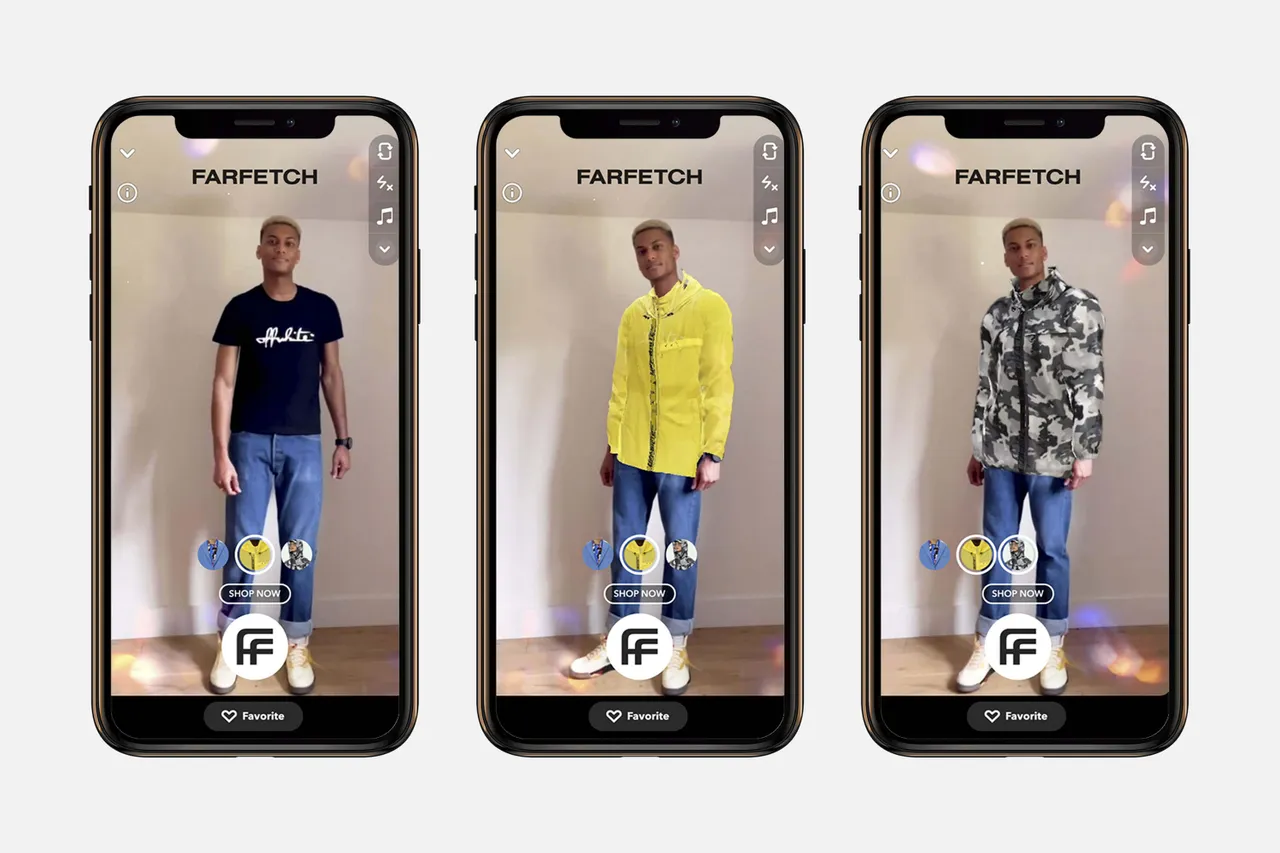 Customers stand in front of their phone cameras and say something like, "Show me a blue t-shirt." The advanced tech then maps it onto their bodies in a realistic manner.
But, in terms of personalization, you have to do what makes sense for your customers. Maybe they're not Snapchat users, as in the above example. You know your audience best (or you should at least), and you know what matters to them.
7. Become a Part of the Customer's Lifestyle
Have you ever heard of the term "sticky product"? No, we're not talking about when your kid grabs the smart speaker with their jam-covered hands.
Rather, it's about making a product so ingrained in somebody's lifestyle that they have to keep coming back for more. We usually talk about it in the tech world, but the sentiment applies across the board.
One way to make your products sticky is to make customers feel like they're part of a community. This often boils down to them being part of some kind of greater mission.
The clothes at passionfruit, for instance, are designed and created by members of the LGBTQ+ community for members of the community and allies.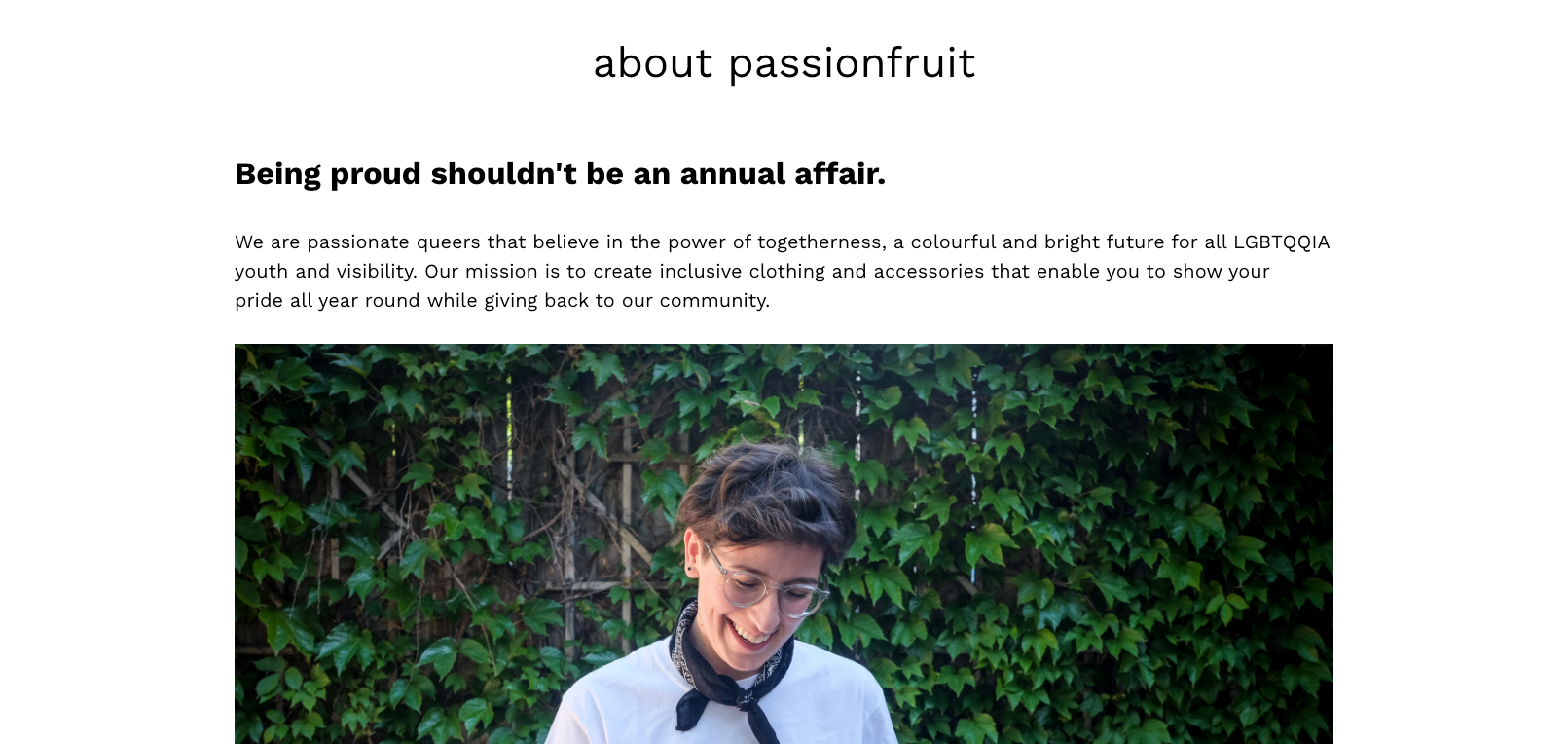 People that consider this important will continue to buy from this brand regardless if they can find a similar hat elsewhere that's cheaper. Why? Because they want to be a part of this mission.
Another way to make your product sticky is to offer people something they can't find elsewhere. For instance, it may be a unique design or a totally innovative product.
Spacestor, for example, offers signature, modular office furniture.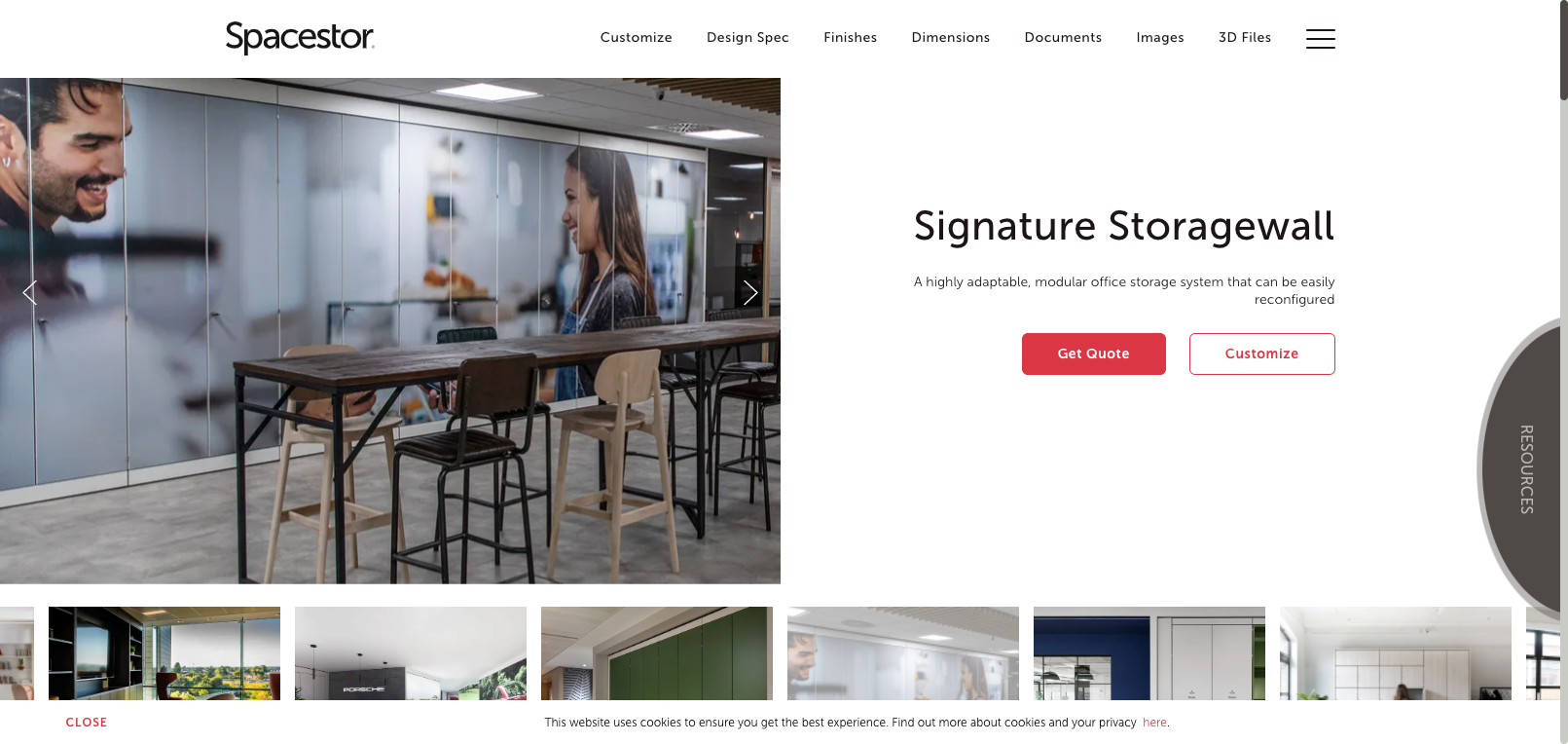 A direct-to-consumer (DTC) approach makes this kind of thing easier. The reason is you design and manufacture products yourself based on customers' precise needs and desires.
Final Word
Strong customer retention strategies will no doubt benefit your brand a lot more than focusing on customer acquisition. Creating loyal repeat customers has excellent ROI.
Overall, the best customer retention strategies are always going to involve providing a consistently positive customer experience. Treat customers like your homies, and they'll hang with you for longer.
What's the next step? Look at how well you retain customers, what you can work on, and where you can implement the strategies outlined above.