It's getting more expensive to convert new customers than ever before.
On top of that, the marketing channels you've been using for years aren't producing the same returns.
Which means less money in your pocket.
While that's scary, there is something you can do about it. It's time to return to the center of what your marketing strategy should be: your customers.
This is where omnichannel marketing comes into play. While it might sound like a buzzword, there's a real methodology around omnichannel marketing which helps you build better relationships with your customers.
In this article, we're going to dive into what omnichannel marketing is, why it's different from multichannel marketing, and advantages of omnichannel marketing for ecommerce (with real examples).
Omnichannel vs. Multichannel: What Should You Pick for Your Online Store?
Omnichannel vs. Multichannel: What's the Difference in Customer Experience?
Multichannel marketing is simple — it just means that you have a presence on more than one channel.
This could be as simple as sending an email to your email list and posting a similar message on your Facebook page.
Today, however, the term "multichannel marketing" is often now used to contrast with "omnichannel marketing."
While both multichannel and omnichannel campaigns work across channels, omnichannel marketing involves a different approach.
As shown below, "omnichannel" gradually overtook "multichannel" in Google searches as marketers adapted to a new set of best practices.

What is Omnichannel Marketing – And How Is it Different from Multichannel?
That leads to the next question: what exactly is omnichannel marketing? The short answer is that omnichannel marketing is a form of multichannel marketing that focuses on a seamless customer experience.
Instead of just sending out similar messages on multiple channels, omnichannel marketers use each platform to create a cohesive communication strategy.
Using omnichannel marketing, customers will consistently move toward a purchase regardless of the channel they happen to use at a particular time.
The biggest advantage of omnichannel marketing is the experience of the end user.
A well-run omnichannel campaign will lead to more relevant interactions, naturally pushing leads through the sales cycle while ensuring that each engagement counts — not to mention, boosting the loyalty your customer feels towards your brand.
The main problem with conventional multichannel marketing is its lack of personalization.
Every customer is unique, and your marketing tactics need to reflect that.
Omnichannel marketers take advantage of user data to show the right content to the right person at the right time.
Not only does this help move customers along the sales funnel, but it helps improve the relationship that they have with your brand.
While you may not see results overnight, omnichannel campaigns are a great long-term investment that will pay off over time.
4 Advantages of Omnichannel Marketing
1. More Cohesive Customer Experience
Let's say a lead comes to your site, browses for a little while, and signs up via one of your popups for a first-purchase discount.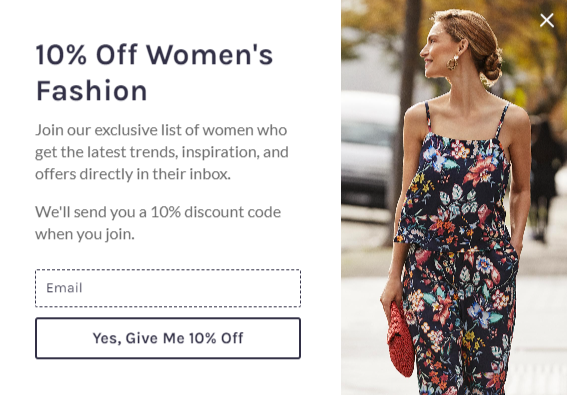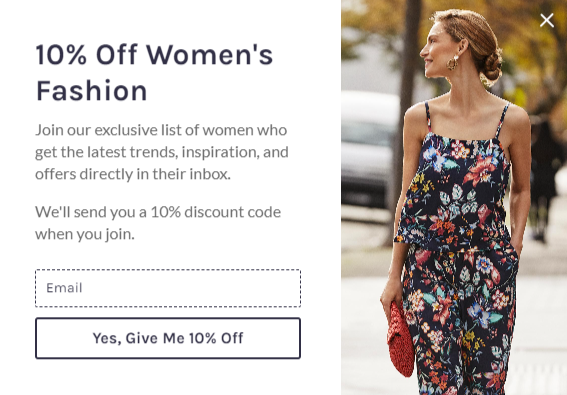 A simple omnichannel workflow could involve following up via email to offer up the discount code, plus a few related product recommendations based on what they were browsing.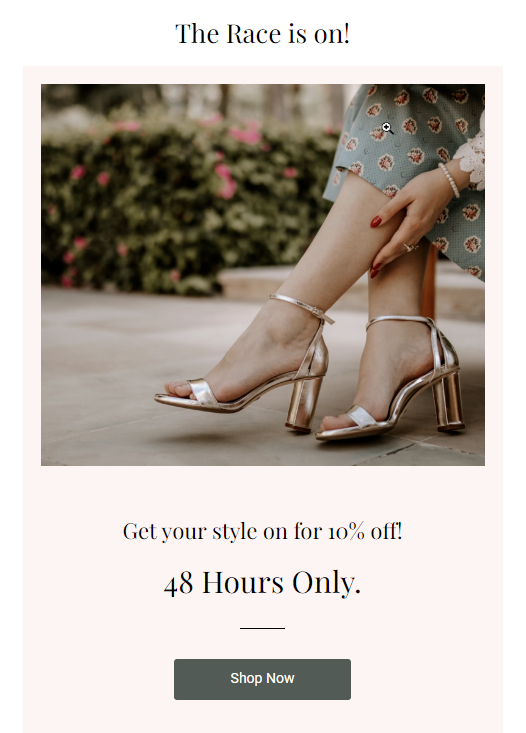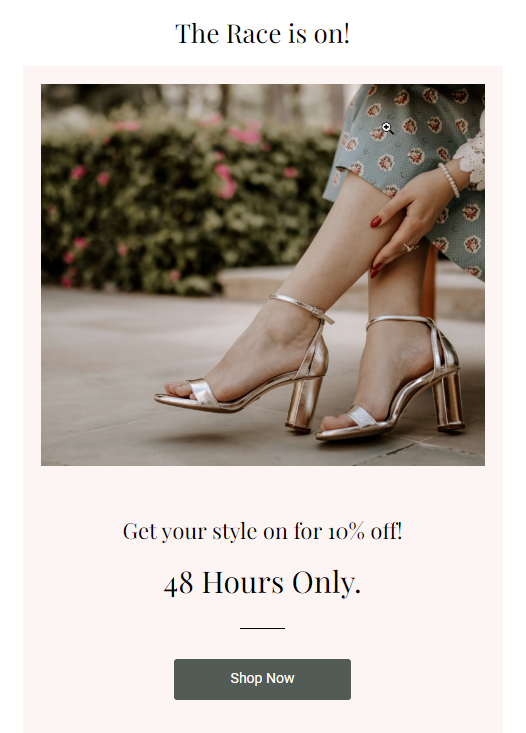 The next time they visit your site, you could offer a popup discount on the product they'd looked at (or product recommendations for similar items), reminding them of their discount offer.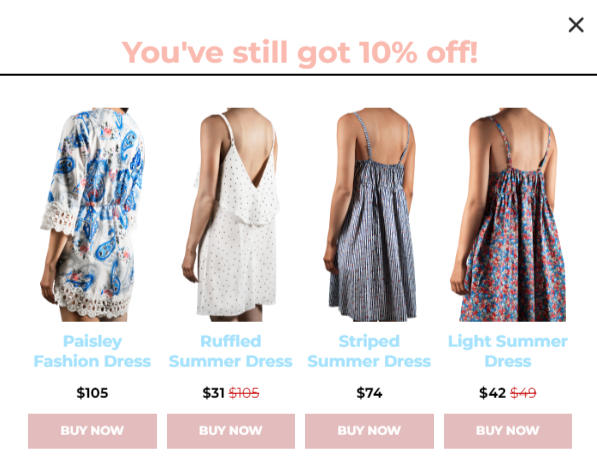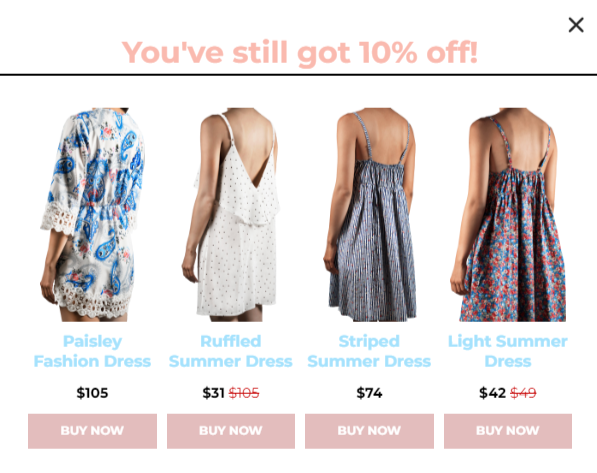 This message will be much more relevant to their experience than a typical email blast.
Naturally, sending more relevant messages should improve email performance and keeping users interested in your content.
This kind of segmentation can also be helpful when it comes to filtering recipients out. If someone bought one of your products on Monday, you may not want to email them about it again on Wednesday.
But this means you need a lot of data — which isn't the easiest to come by today.
Fortunately, most contemporary marketing platforms come with third-party integrations that streamline these processes.
When looking for new marketing automation software, make sure to consider compatibility with any services you're already using.
2. Streamlined Marketing Workflow
I know what you might be thinking.
That sounds complicated — and time consuming. Who has time to deal with omnichannel marketing?
While it does come with an initial learning curve, the reality is that omnichannel marketing will most likely simplify your workflow over time.
After a few months, you'll be executing at a much higher level without spending more time managing campaigns.
For example, the welcome workflow mentioned above might be tough to set up if you've never run an omnichannel campaign before.
However, it would only take you a few minutes to configure a campaign the next time you need one.
3. More Efficient Customer Support
Support and marketing might seem like two separate fields, but I've got news for you.
Strong customer service actually is a form of marketing.
With conventional support systems, you'll chat or talk to an agent and explain your problem from the beginning.
If they can't help, they'll redirect you to another agent, who will need you to provide the same explanation.
You'll have to start from scratch yet again the next time you need assistance.
Omnichannel marketing removes these inefficiencies by enabling data sharing between team members.
Taking the above example, it's easy for a support agent to step seamlessly into helping a customer with omnichannel marketing.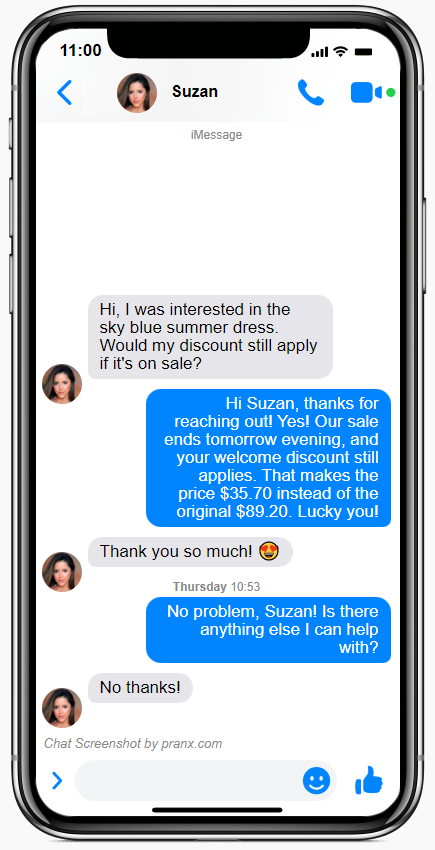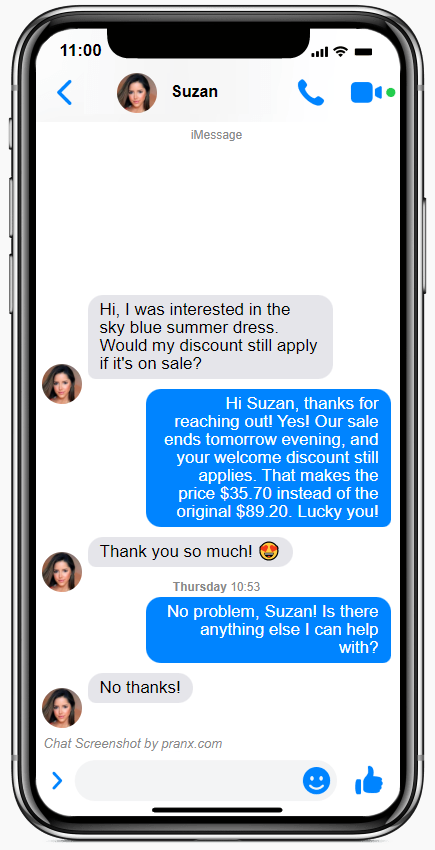 With an omnichannel customer service workflow, your support staff will be able to view a user's entire history and customer profile throughout the interaction.
This could include past purchases, support interactions, campaign behavior, and more.
Because the support agent can see that Suzan has signed up for and received her 10% off discount code, she can actually give the full discounted price, offering a more personalized experience.
4. Better Marketing ROI
The benefits of omnichannel marketing come down to your ROI.
By increasing acquisition, retention, and lifetime value, omnichannel marketers are able to convert more often without raising the cost of conversion.
Mainly because omnichannel marketing keeps your customers around for longer.
Keep in mind that a 10% improvement at each point in the sales cycle will have much more than a 10% impact on revenue.
Since omnichannel involves your entire funnel, you'll have a chance to optimize every interaction leads have with your brand.
4 Examples of Omnichannel Marketing in Action
Omnichannel sounds great — in theory.
But is anyone actually doing omnichannel marketing?
While it's true, a lot of ecommerce brands are missing the mark on omnichannel, there are a few clear examples that spring to mind.
1. Torrid: Insider Rewards Tied Into Online Promotion
Torrid's email gives you plenty of options depending on your shopping preferences.
Users can navigate from the email to visit the online store or find a physical location. There are also special online-only deals to give ecommerce customers an incentive to check out their products.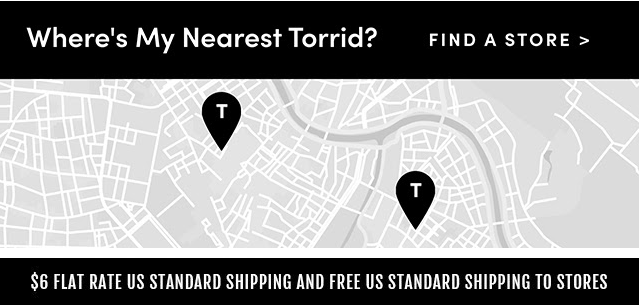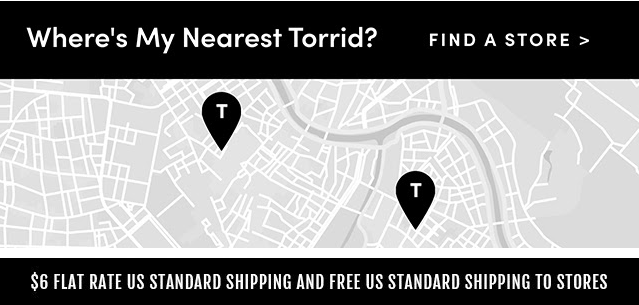 Another key detail is the SMS promotion for 40% off. The more channels you use to connect with a particular customer, the more valuable they become to your business.


Incentives like earning 40% off your next purchase are a great way to get more signups for SMS.
Research says that omnichannel customers spend about 4% more than single-channel customers when buying in-person, and a full 10% more than single-channel customers when buying online.
The in-store gap rises even further to 9% for customers who engage on at least four channels.
Keep in mind that these figures only reflect the average order value of individual customers. If you can reach more customers, increase their order values, and motivate them to make more orders over time, you'll start to see the benefits compound in your marketing ROI.
Torrid does a great job of this, encouraging not only that customers participate in sales, but also letting them know that even engaging with emails is enough to earn points through their rewards system.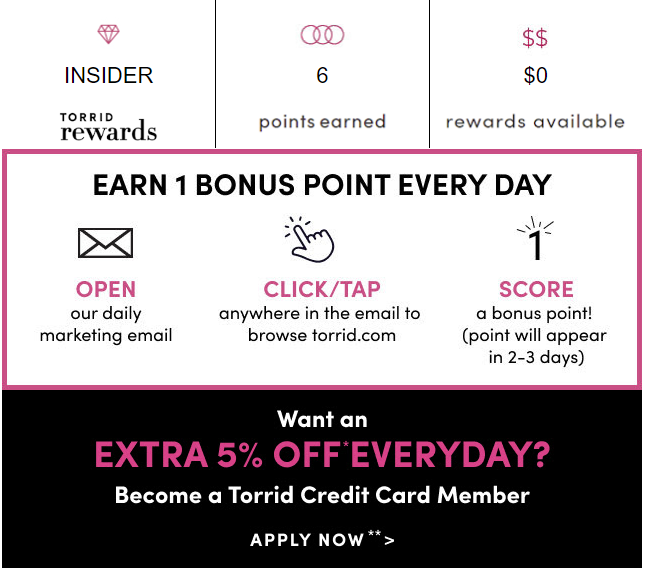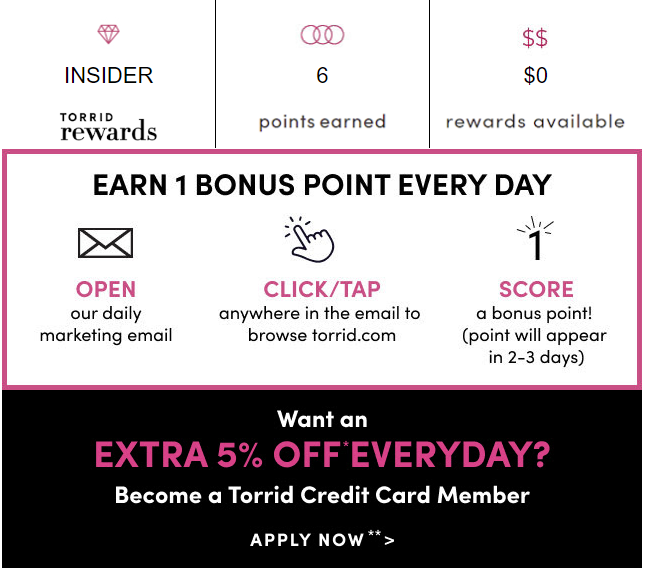 Not only does this help their deliverability, but it gives Torrid more information about their customers' browsing habits. It incentivizes them to not only open, but click through the email and see their site.
You should make it as easy as possible for your audience to start engaging on new platforms.
2. Macy's: Offering Several Ways to Shop
Macy's has been surprisingly adept at evolving with the latest changes in marketing trends. Their customer experience makes it easy for users to shop in the way that makes sense for them.
This email acts as a jumping off point for several different options.
From the message itself, customers can download the mobile app, book an in-person appointment with a stylist, watch a livestream, or find a physical location.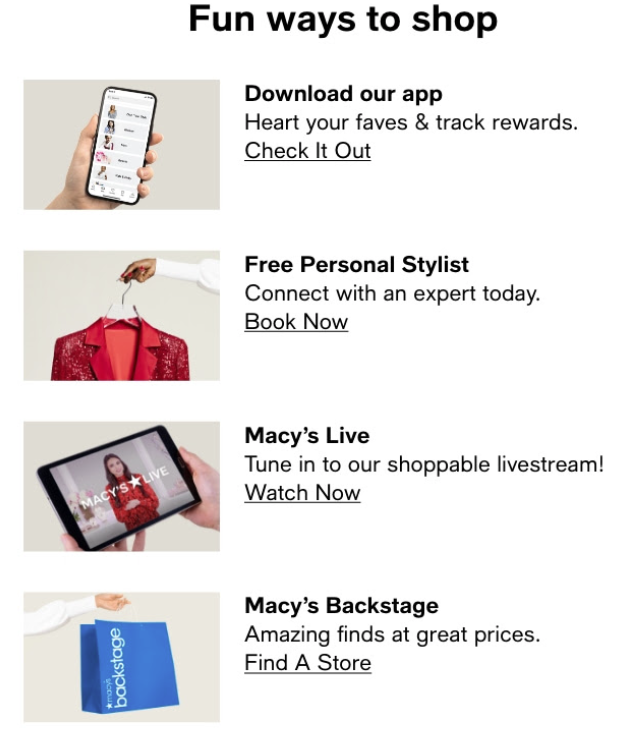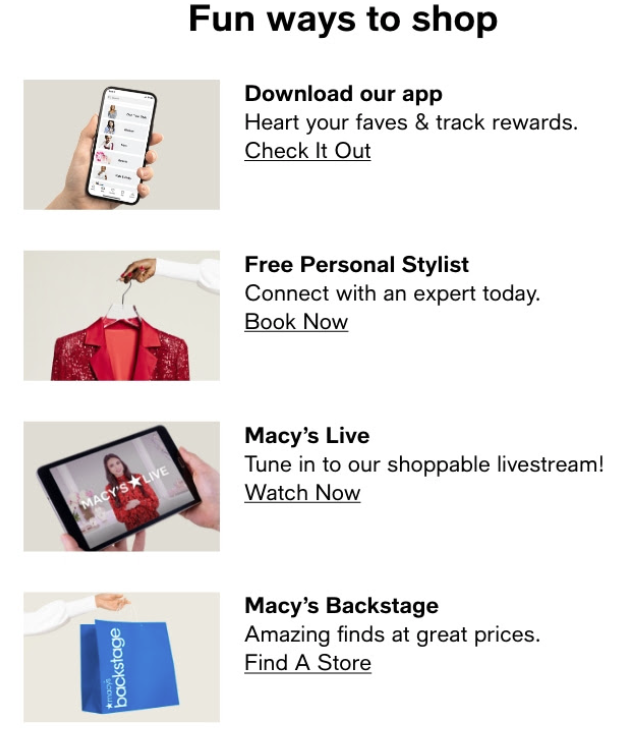 While some products work well in ecommerce, it can be tricky to market things like clothes, furniture, and cosmetics.
The option to consult with a personal stylist is especially helpful in our era of online shopping.
Even if the customer can't see a product in-person, they can ask questions and resolve their doubts while making an online order. Macy's email is a perfect example of anticipating customer concerns and offering a proactive solution.
This customer-centric approach calls to an omnichannel strategy. Customers shopping with Macy's can get the same experience online as they can in-store.
3. Sephora: Combining Channels for a Unique Experience
Like Macy's, Sephora's email emphasizes the customer's options. Each choice is linked in the body of the email for convenient access.
This is especially relevant during the holiday season when people are busy making a variety of different purchases.
In-store pickup is a great example of an omnichannel experience. Today's customers often know exactly what they want, leaving them no reason to search for the product inside.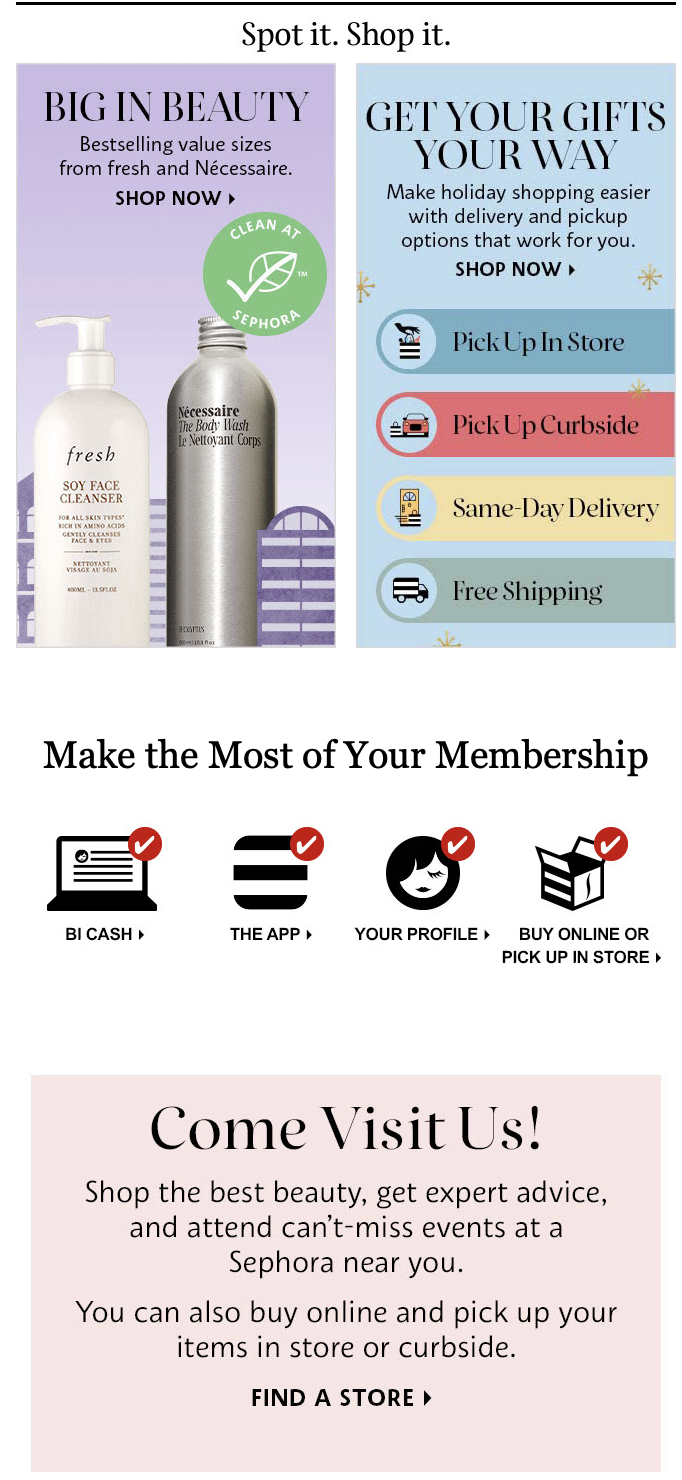 If the store is nearby, it may be easier for them to make the purchase online. Shipping takes longer and comes with an additional cost, so you may lose some customers if you don't offer in-store pick-up.
Sephora's shoppers have the opportunity to purchase what they want, how they want, and control fulfillment as well. Giving the customer control over exactly how they receive their purchases makes online shopping feel more akin to the brick-and-mortar experience.
Sephora also regularly leverages both email and SMS in order to provide a cohesive experience.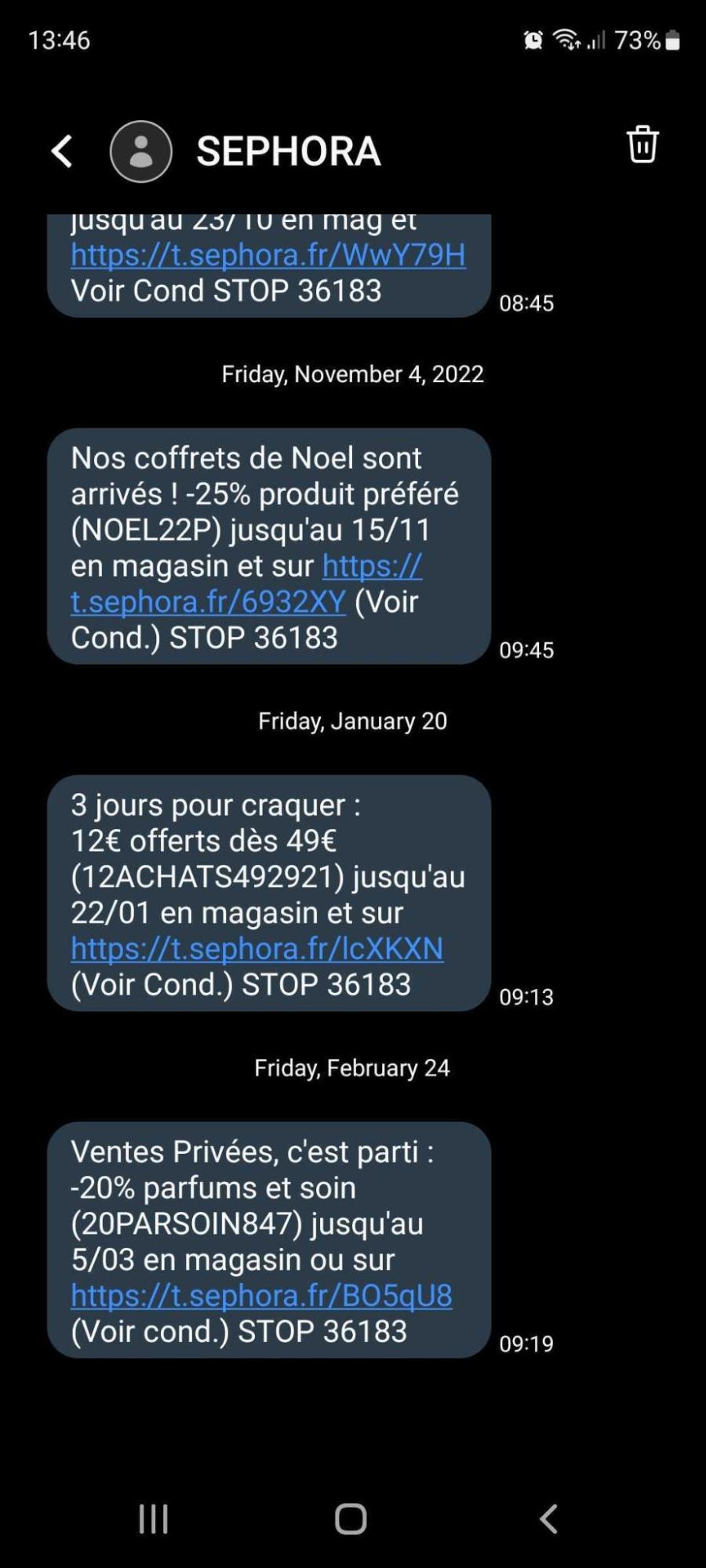 This last text reads: "Private sale, it's on! -20% perfume and skincare (20PARSOIN847) until March 5th in store or online."
Not only is this a perk of Sephora's loyalty membership, but I know that I've got a similar email waiting for me in my inbox.
And sure enough: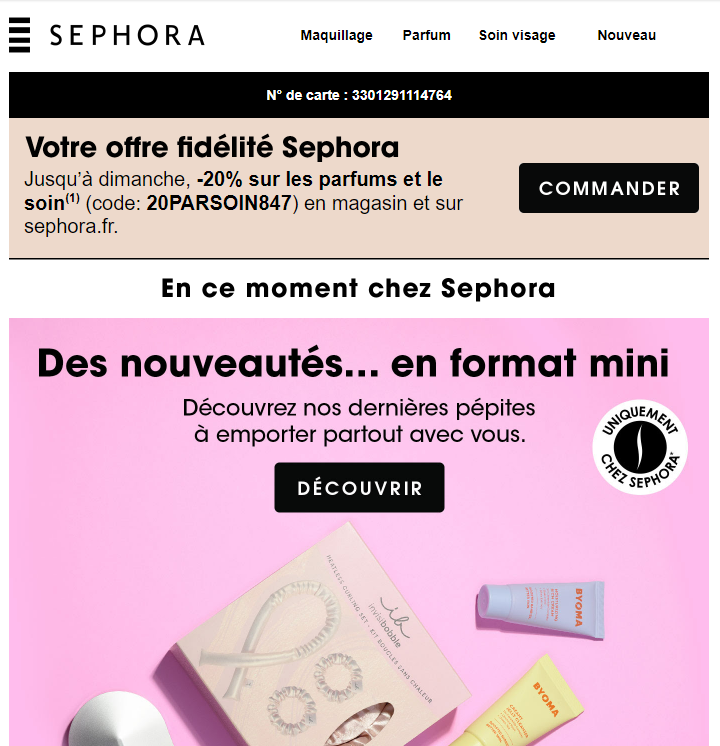 Also note that Sephora strikes a careful balance between announcing their larger sales and spamming text messages. The frequency at which they send promotional SMS messages is about once per month.
4. Old Navy: Several Payment Options for Ease-of-Use
We can see many of the same ideas in this email from Old Navy. Their goal is clearly to minimize friction and make it easier for customers to get what they're looking for.
Notice that each of the perks mentioned are intended to remove common blockers.
For example, a mobile app streamlines the process of shopping on a smartphone or tablet. Afterpay allows customers to budget their purchases over time instead of paying the entire cost upfront.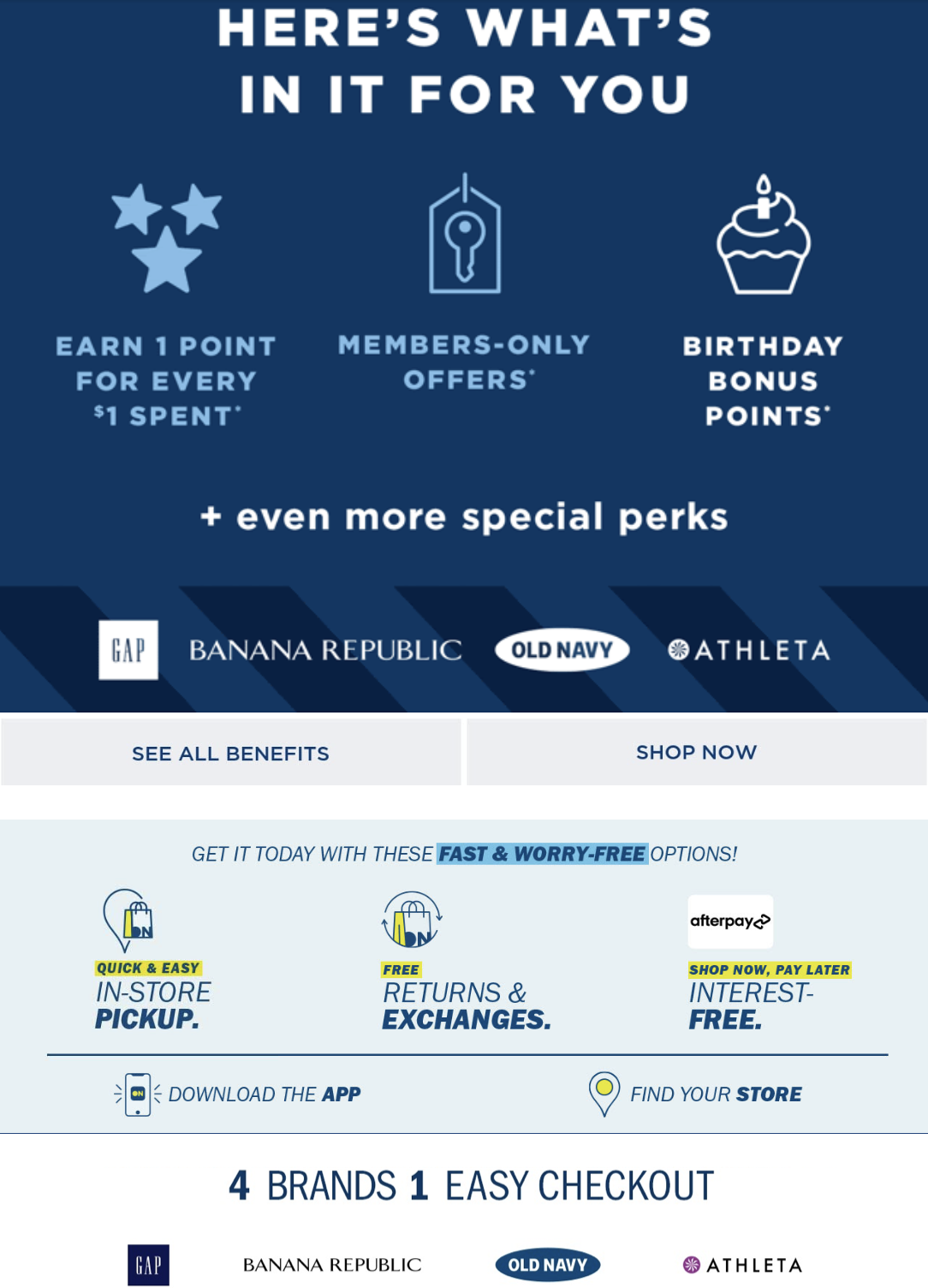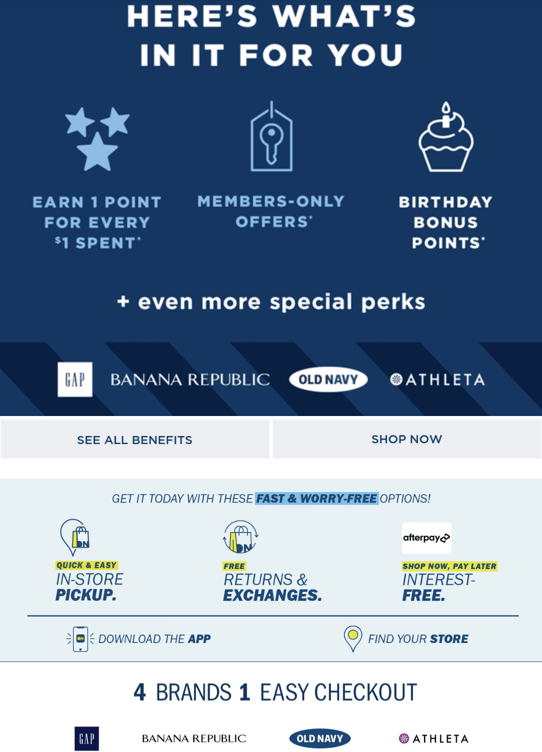 While it isn't exactly omnichannel marketing, Old Navy's checkout across several sister brands is yet another way to increase orders.
Now, customers can start at one of those stores and add products from the others without going through any extra steps. This email shows how omnichannel strategies can help improve the customer experience, particularly in conjunction with other tactics.
Omnichannel vs Multichannel: Which Should You Choose?
Whether you choose omnichannel or multichannel, the market (and customers) are moving towards a customer-first approach.
While both omnichannel and multichannel take a channel-based approach, if you put your customer at the center of everything you do, you can't lose.
The right way to implement omnichannel marketing varies from business to business, but the value of customer-first engagement is impossible to overstate.
If you haven't yet made the switch, this is the perfect time to build an omnichannel customer experience and take your digital presence to the next level.
That's where Drip comes in. With Drip, you can reach your customers with the right message at the right time — every time.
But don't take my word for it. Try Drip free for 14 days!