Direct-to-Consumer (DTC) brands continue to reach unexpected heights.
They're becoming quite the popular alternative to traditional retailers. Sixty-five percent of Americans plan to buy from a DTC brand at least once in 2022.
But what has driven this success? Well, DTC brands do things differently from the conventional model.
It's all about the powerful combination of a disruptive product and an obsessive focus on the customer experience. And, of course, the marketing strategies that highlight these elements.
So, in this post, you'll see seven best-in-class DTC marketing strategies from top brands. Learn from them, emulate them, and kill it just like they are.
What Is DTC Marketing?
Direct-to-consumer brands cut out the people in the middle to bring products from the manufacturer straight to the customer's doorstep. As such, they're in charge of the entire marketing process and don't rely on others to market or sell their products.
This certainly has its benefits.
DTC brands are in control every step of the way through the awareness, interest, desire, and action stages. This means they can create smooth, personalized experiences across the marketing funnel. And collect marketing data across the customer journey to increase performance and aid growth.
This is what enables DTC brands to do things differently. For instance, there's a greater focus on aspects such as branding, relationship building, and journey optimization.
Now let's get into what you've all been waiting for *drum roll* some of the specific strategies top DTC brands use to market to their audiences.
1. Get Interactive with a Quiz
Quizzes are one of the first steps in the DTC marketing playbook. Use them to generate leads and collect data on customers.
But, with every customer and her gerbil so concerned about data protection these days, why are potential DTC customers so happy to partake in interactive quizzes?
As they're so spoiled for choice, consumers want to and can find products or services closely catered to them and their lifestyles. So they know that by sharing their info in a quiz, this is what they'll get in return.
The first thing you see on Dollar Shave Club's homepage is a quiz.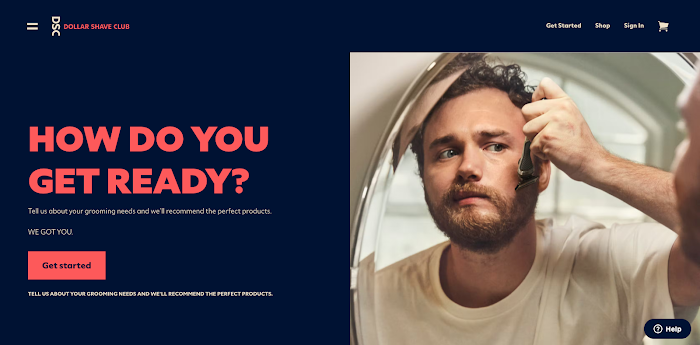 They use it to turn browsers into loyal customers from the very beginning.
With carefully personalized product recommendations that genuinely help the customer, Dollar Shave Club is more likely to get the product offering right the first time. Thus, the customer is more likely to stick around for longer.
Furthermore, the initial questions ask consumers what they shave and how often.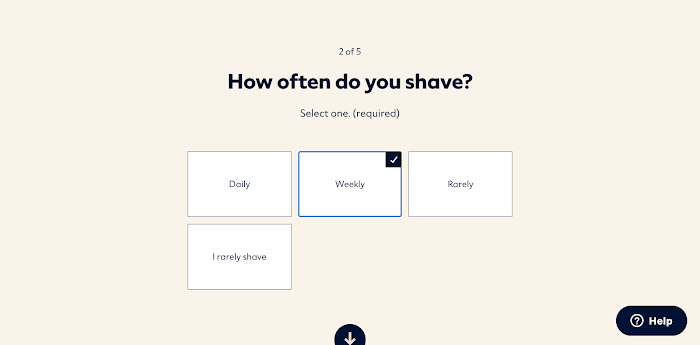 This is smart from a marketing perspective. It allows Dollar Shave Club to recommend a delivery frequency for their subscriptions based on the customer's choice. It adds to the perception that the brand is catering to the customer's precise needs rather than just selling as much as possible.
When you know how often a customer uses a product, you also know when they'll run out. Thus, you could send out a perfectly-timed email encouraging them to stock up. This is a smart tactic to emulate even if you don't offer subscriptions.
Dollar Shave Club also gets users to disclose their biggest pain points with questions such as, "Any problems when you shave?"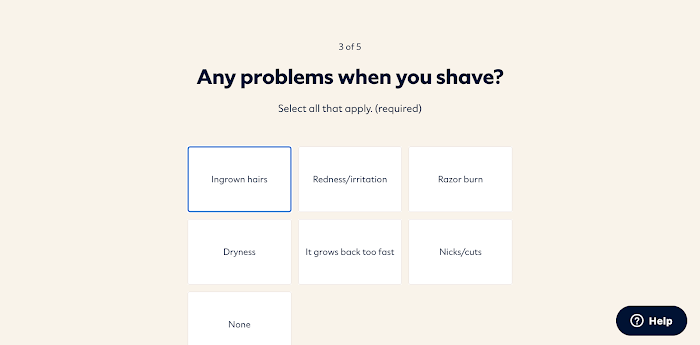 This is the kind of information you can use in your marketing communications.
Ask a similar question of your customers, and you'll be able to market to them in a way that shows how specific products from your collection solve their specific problems.
2. Use First-Party Data to Tailor Messaging (and More)
DTC brands seem to be able to understand their customers more clearly than any other type of company. This is achieved through the use of first-party data.
First-party data is, of course, the data you collect from your own channels. For example, information on user preferences, how they behave on your site, previous interactions with your brand, and their purchase history.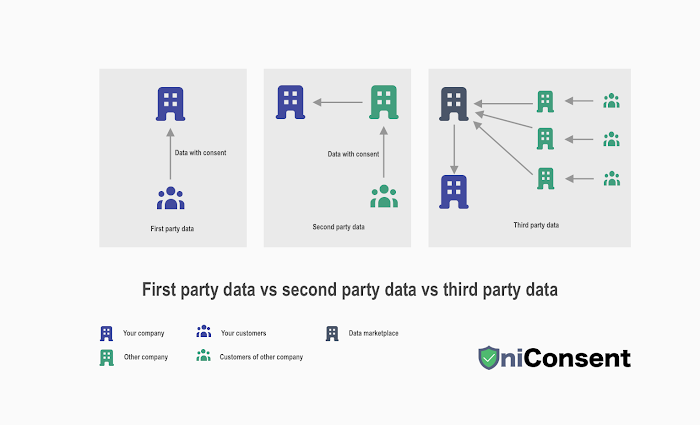 This data is collected from owned channels such as your website and social media pages. So you are able to gain a competitive advantage and use it to discover in-depth insights about your customers specifically.
You can then use these insights to deliver tailored messaging and more.
Smart lighting brand Philips Hue, for instance, worked with a marketing agency that built systems to collect first-party customer data on their channels using Adobe Experience Platform.
Marketers were then able to use this information to build and test custom landing pages, campaigns, and personalized journeys at speed. Also, to trigger automated campaigns.
This strategy improved content performance by 25 percent and conversions by 30 percent.

As well as improving on marketing performance, you can use the data you collect to improve your products and services. This is possible because, as a DTC, you have control over every aspect of the business.
You have the ability to build better products, not just market them better, which is something other brands get wrong.
3. Focus on Authentic Storytelling
Use storytelling as part of your marketing efforts to resonate better with your audience. But, remember, it has to be done in an authentic way.
Consumers aren't dumb. They're not only aware of the techniques used to market to them but also wary of them.
As Phat X Chiem, Co-Founder of StoryCraft, puts it,
"We are living in a post-advertising era. Consumers are more fickle, media-savvy, and advertising-adverse than they've ever been. If they choose to interact with a brand, then it needs to happen on their terms. They don't want to be marketed to. They want brands to fit into their story—not the brand's idea of what that story should be."
Toy subscription company Lovevery takes a non-traditional route and places authentic storytelling at the heart of its marketing strategy. Their socials showcase their products in the hands of real-life (tiny and adorable) users.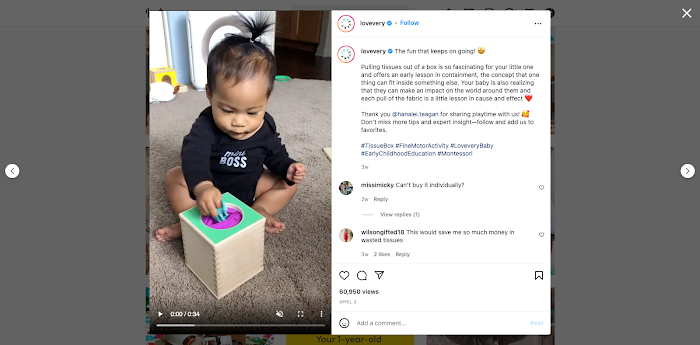 They tell user stories and, through rich complementary information, explain where they fit into the wider story of child development.
You can do something similar by featuring user-generated content and customer profiles in your communications. Also, communicate your brand values, get on board with social causes, and so on. The goal is to go beyond artificial marketing tactics and feature the real-life side of things.
4. Create and Utilize Brand Evangelists
Create strong, personal relationships with customers to encourage word-of-mouth marketing. These brand evangelists are willing to spread the word about your product far and wide.
As an emerging DTC brand, you may not have the budget for big advertising campaigns, so you need to use strategies like this. In turn, they may even be more fruitful for your brand.
Word of mouth marketing can result in five times more sales than paid ads.
Underwear company Lively has a positively flourishing ambassador program that is a serious contributing factor to its year-on-year sales growth and 40 percent average repeat purchase rate.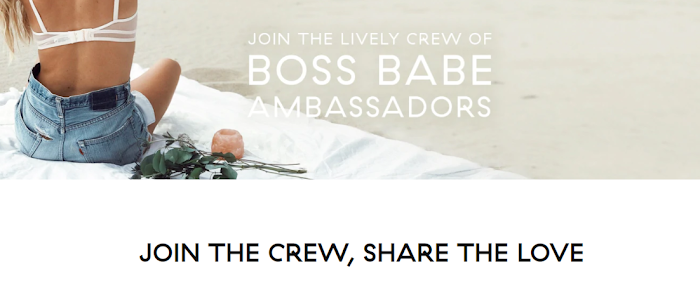 They began in 2015 with a "Refer a Friend" campaign, and it's now developed into a fully-fledged collaboration program. According to Lively Founder Michelle Grant,
It was never about finding people who had the most follower; it was about developing personal connections, finding out what moved them, and hosting events fueled by their interests, [that] in turn, heavily shaped the brand and helped us spread word-of-mouth about Lively.
Remember that ambassadors don't have to be influencers. It's more important to create relationships with people that genuinely care about your brand.
Even if a user doesn't have thousands of social followers, they still hold influence over their family and friends. When you add all of those users and their respective influences together, it can mean massive reach.
Similar to an ambassador program, you can also encourage evangelism through loyalty and referral programs. Loyalty programs help users become closely entwined with your brand, for instance, by rewarding them for activities on social media. Referral programs, by contrast, reward users for getting their friends and families on board.
5. Partner With Another Brand
More and more brands are using partnerships as a key part of their marketing strategies. The thing is, brand partnerships can help you with a number of goals, from launching a product in a new niche to extending your reach within relevant audiences.
For example, hydroponic garden company Lettuce Grow and olive oil and vinegar seller Brightland partnered on a product bundle.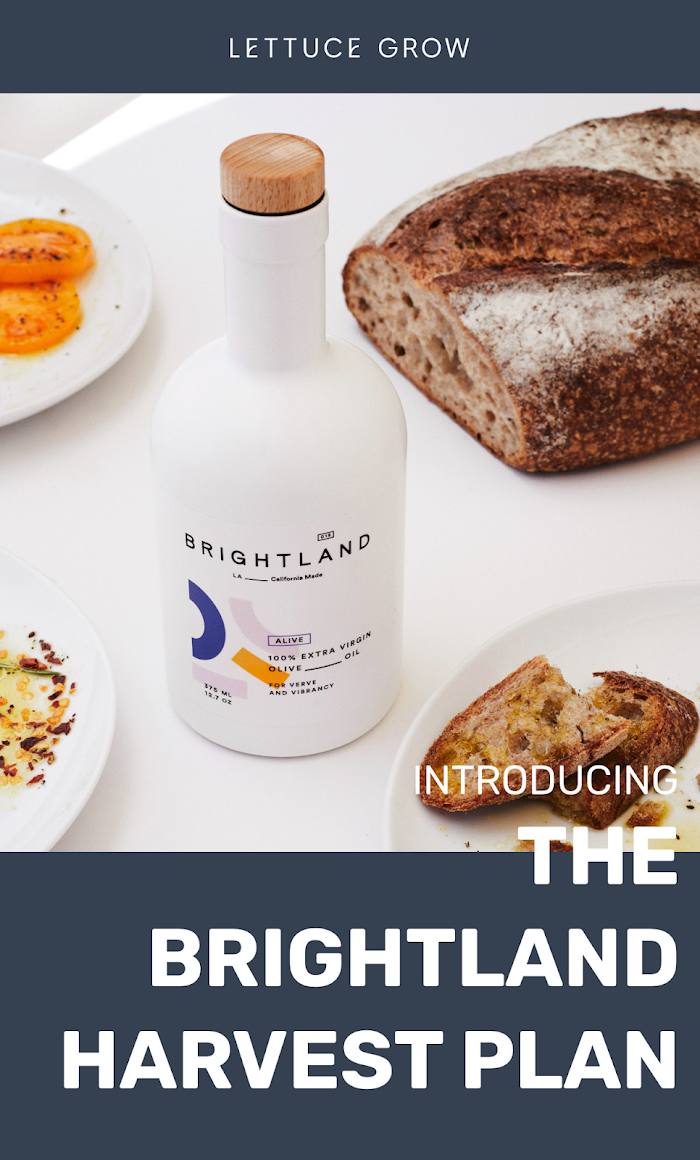 It's a combination that makes sense. Both audiences care about fresh, locally-sourced produce.
It's also a partnership that provides genuine value to customers. Lettuce Grow and Brightland carefully selected the produce users would grow and created recipes that featured the combination of products.
If you choose to partner with another brand, ensure the collaboration is more than just a sales ploy or gimmick. Choose a brand whose audience is similar to yours, either in terms of their interests or their demographics.
6. Try Out Less-Saturated Marketing Channels
Most digital marketing channels are ridiculously saturated these days. This, unfortunately, means that customer acquisition through traditional means is not only difficult but also expensive.
For this reason, it's a good idea to reach your audience through creative approaches and new channels.
Fitness wearable company WHOOP, for example, runs a regular podcast on all the major podcasting platforms.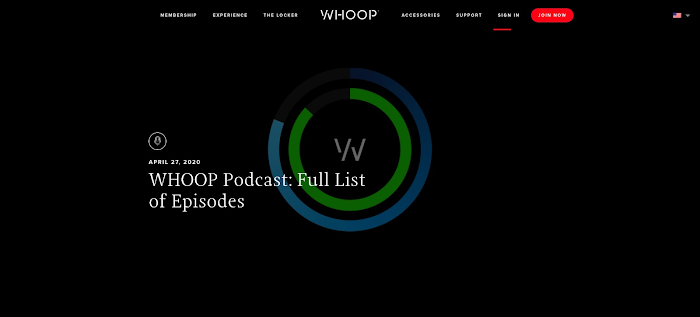 Episodes feature top sports stars, such as NFL players and Olympians telling their stories and giving inspirational advice. But, what's also interesting is that these athletes are WHOOP users, and they also talk about how the product has helped them and their performance.
Podcasts are a relatively new marketing channel that you could also take advantage of. But only if it makes sense for your audience.
When seeking emerging marketing channels, always do your research. You may find that your audience hates podcasts and spends their time elsewhere. They might like virtual events or gaming apps, for instance.
7. Showcase Your Brand's Unique Voice
It's important that you distinguish your DTC brand from others in the same category and traditional retailers. One of the easiest and most effective ways to do this is through brand voice. In other words, the way you communicate your brand's personality across all marketing channels.
Chubbies, for instance, has a great sense of humor. You can see it here when they outline some of their values on their homepage: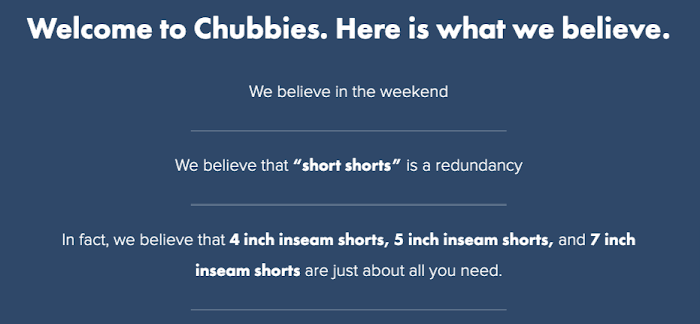 They also have a sense of fun and their finger on the pulse when it comes to Internet culture. And this comes across in their social media content: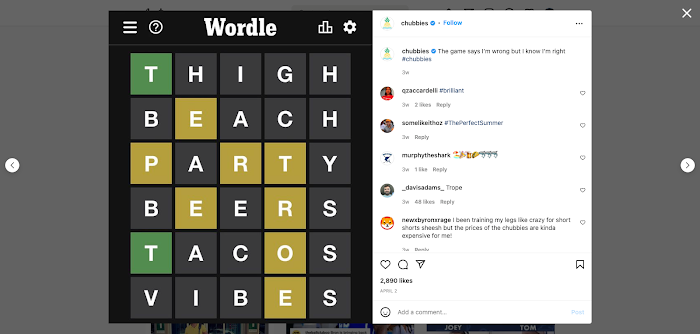 All of the above contributes to a relatable, casual, and fun brand voice.
Chubbies is a sweet example. But you have to work on your own unique brand personality.
Start by figuring out the characteristics that are important to your brand. What is your mission, and what are your core values?
Also, research your audience. What does your target audience, in particular, respond to?
Finally, define your brand's personality. You might create guidelines or a profile like this: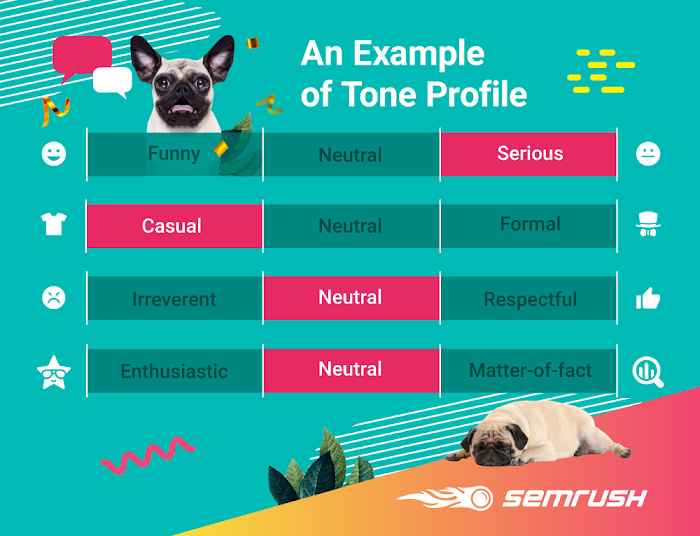 Encourage your whole team to use this definition. This will maintain consistency in your marketing.
Final Word
DTCs have the resources to do marketing better than most e-commerce brands.
Your company has the ability to understand and relate to your target audience tremendously well. And to take control of marketing efforts across the entire customer journey.
It starts with collecting and utilizing data to personalize the customer experience. You must also be sure to express your originality and tell your story and the customer's story in an authentic way.
Don't be afraid to experiment with new tactics and channels that are as unique as your brand. It's all about the audience, where you'll find them, and how you'll relate to them at the end of the day. So throw the marketing manual out of the window.