You don't need to work at the speed of The Flash to manage a website effectively. All you need is a stack of handy apps to boost performance and efficiency.
The only trouble is there are 100s of apps in the BigCommerce marketplace. You're spoiled for choice. But that only makes finding the best apps more difficult.
So I've narrowed down the essential selection of BigCommerce apps every brand needs to boost the customer experience, drive revenue, and more.
Best Bigcommerce Apps
1. Best for Email & SMS Marketing Automation (Drip)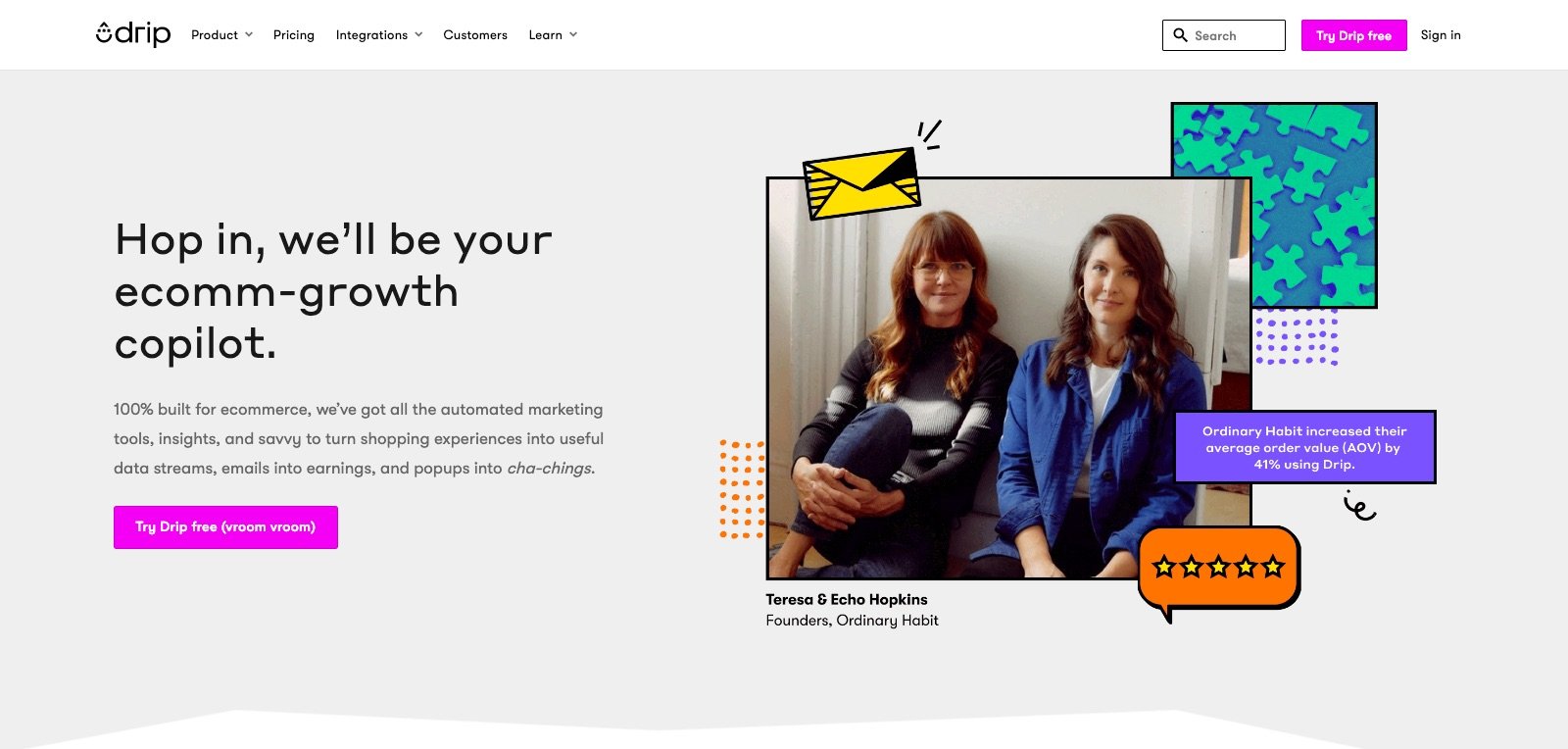 Drip is an email tool that allows you to send personalized messages at scale.
This is, of course, necessary to help your brand stand out from the crowd. Not to mention, provide the kind of communication customers want to open and click on while greatly improving the customer experience overall.
What makes Drip stand out is its proven, pre-built email workflows and templates. Naturally, you can create custom materials from scratch, too. This makes the platform suitable for all skill levels.
Furthermore, with Drip, you can integrate the data from your BigCommerce store. This allows you to target customers with precision based on their behaviors.
Another standout feature of the automation platform is the ability to segment customers and automatically send the content and offers most relevant to them, and drive sales.
You can try Drip for free. Our flexible plans start at $39 per month.
2. Best for Customer Reviews (Yotpo)

Yotpo is an ecommerce marketing platform that helps you collect and display customer reviews along with other content from customers. Use the app to create and maintain long-term customer relationships.
User-generated content and social proof are some of the most persuasive tools in the ecommerce playbook. Customers lap this kind of thing up. That's why apps like Yotpo are so important.
What makes Yotpo special are elements such as so-called "smart review prompts." It uses AI to suggest key topics that customers can talk about in their reviews. This encourages customers to write more relevant and helpful reviews for their peers.
The app is favored by DTC brands in particular. This is likely due to the emphasis on authentic reviews and boosting customer relationships.
Yotpo offers a free forever plan or premium options starting at $19 a month.
3. Best for Google Shopping Campaigns (Google Shopping by Sales & Orders)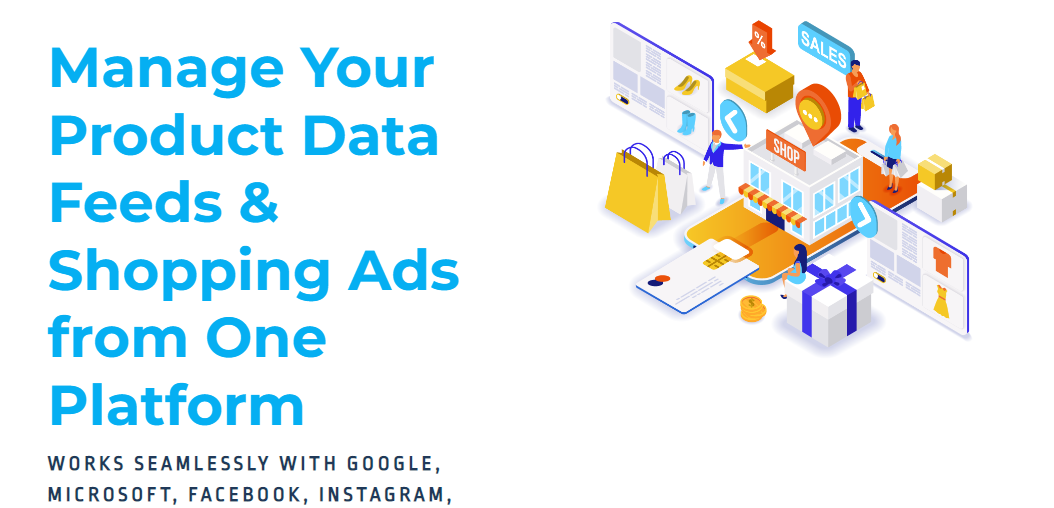 Google Shopping campaigns are a major sales channel for ecommerce brands these days. They place your products at the top of the SERPs, encouraging clicks from consumers that have already shown purchase intent.
But managing these campaigns can be complex and time-consuming. That's why you need an app like Google Shopping by Sales & Orders to simplify the process.
It allows you to sync your products with all of the major ad platforms. This includes Google as well as Facebook, Bing, Instagram, Pinterest, and Snapchat.
There are some excellent features. Real-time search data helps you optimize the heck out of your product titles. There's also the ability to bulk update product bids, saving you a ton of time. Advanced reporting further helps optimize ad performance.
Plans start at $10/month for just feeds or $50 per month for feeds and ad management.
4. Best for Multichannel Selling (Sellbrite)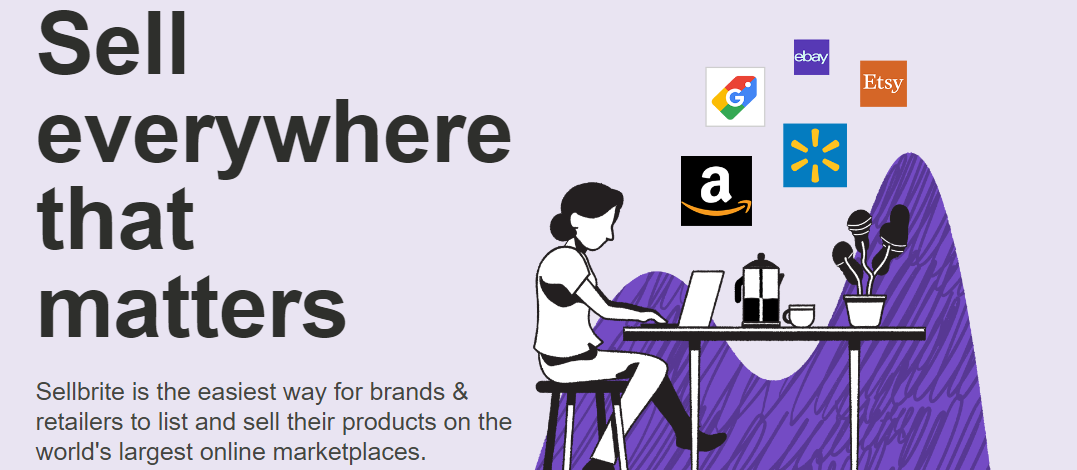 Multichannel selling is a necessity. It places your products in front of as many consumers as possible. Plus, there isn't the risk of placing all of your eggs in one basket.
There's an enormous range of channels from which to sell your products these days. Obviously, that's a great thing for sales. Yet, it's easy to get overwhelmed by managing all of these different platforms.
With Sellbrite, you can create and publish product listings for multiple channels from one place. This includes Amazon, eBay, Etsy, and Walmart, alongside BigCommerce, of course. It just makes life easier.
Furthermore, the tool automatically updates your inventory whenever you sell an item on any channel. This means you don't run the risk of selling items you don't actually have in stock anymore.
Small businesses that are just starting out (with less than 30 orders per month) can have the tool for free. Sellbrite's paid plans start at $19 per month.
5. Best for Customer Service (LiveChat)

LiveChat does what it says on the tin. It's a live chat and helpdesk app for your ecommerce store.
The great thing about live chat as a communication tool is you can solve customer problems quickly and as they arise. Customers find it extremely convenient to get a quick response and be able to have a back and forth via live chat.
LiveChat is used by businesses of varying sizes to increase customer satisfaction. The tool can be used on multiple channels alongside your BigCommerce website. It brings Messenger, WhatsApp, Apple Messages, and more under one roof.
The app has some useful features to look out for, such as the ability to save responses to frequently asked questions so agents can reply faster. You can also set up clickable responses for customers to make the experience smoother.
LiveChat offers a free trial, and its paid plans begin at $16 per month.
6. Best for Subscriptions (Recharge)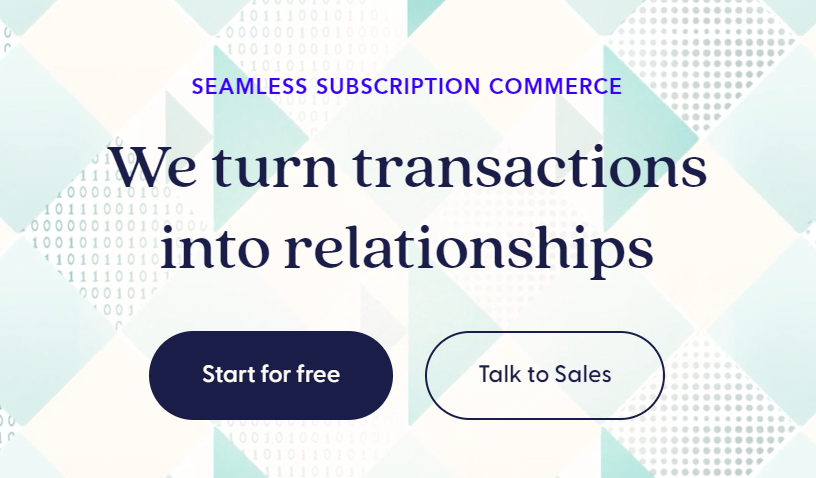 It's easy to see why so many brands are offering subscription options these days. Subscriptions build long-term relationships with customers and provide predictable recurring revenue.
What's more, most stores are able to offer some kind of subscription service. All you need is a product that customers replenish often.
Recharge is an app that helps you set up and scale a subscription business. Or add subscriptions and recurring payment options to your existing BigCommerce store.
The app has everything you need to build an appealing subscription plan. For instance, customers can manage their subscription programs via SMS or a customer portal. It also gives them the ability to customize plans by skipping a month, for instance. This kind of thing helps customers stick around for longer.
The standard plan has no monthly fees—you simply pay 1 percent + 10 cents on every purchase.
7. Best for Loyalty & Referrals (Stamped)

Use Stamped to set up points-based customer loyalty programs, VIP programs, and/or referral programs. These types of programs work wonders for ecommerce stores. They boost customer lifetime value and help you acquire new customers.
What's great about Stamped is it allows you to customize pages and widgets, such as your program page and rewards page. It gives you the capability to build sophisticated, on-brand experiences.
It also has an excellent analytics tool that allows you to see metrics such as the top customers or top redeemed rewards. These are valuable insights that can help you make your loyalty programs more appealing.
Plans for Stamped's loyalty product start at $49 per month.
8. Best Page Builder (Shogun)

Anybody can get into the business of ecommerce these days. You don't need to be a master web designer/developer to create your own online store.
With Shogun, you can build advanced landing pages, blog pages, product pages, or even an entire website. And there's no code required, thanks to its simple drag-and-drop page builder.
There are over 30 quick-start templates you can utilize to get going. Or you may wish to use the app to modify your existing BigCommerce site.
What's really nice about this tool is there are all the page elements you might need to optimize an ecommerce site. For example, sliders, countdown timers, accordions, and custom code boxes.
Pricing for this page builder starts at $39.99 per month.
9. Best for Shipping & Fulfillment (ShipStation)

ShipStation is a leading ecommerce fulfillment tool. Use it to import, manage, and ship orders.
The platform works across multiple channels alongside BigCommerce, such as eBay and Amazon. So you can keep everything in sync.
Why do you need a shipping and fulfillment tool? It eliminates a bunch of manual tasks and removes the risk of human error. Also, it helps create a smooth delivery and returns experience for customers.
The added bonus of using ShipStation is the shipping discounts. For instance, you get 40 percent off USPS rates and 29 percent off FedEx rates.
Another key feature is the ability to create a branded tracking and returns portal. Again, this makes for an excellent customer experience.
ShipStation plans start at $9.99 per month.
10. Best for SEO (FavSEO)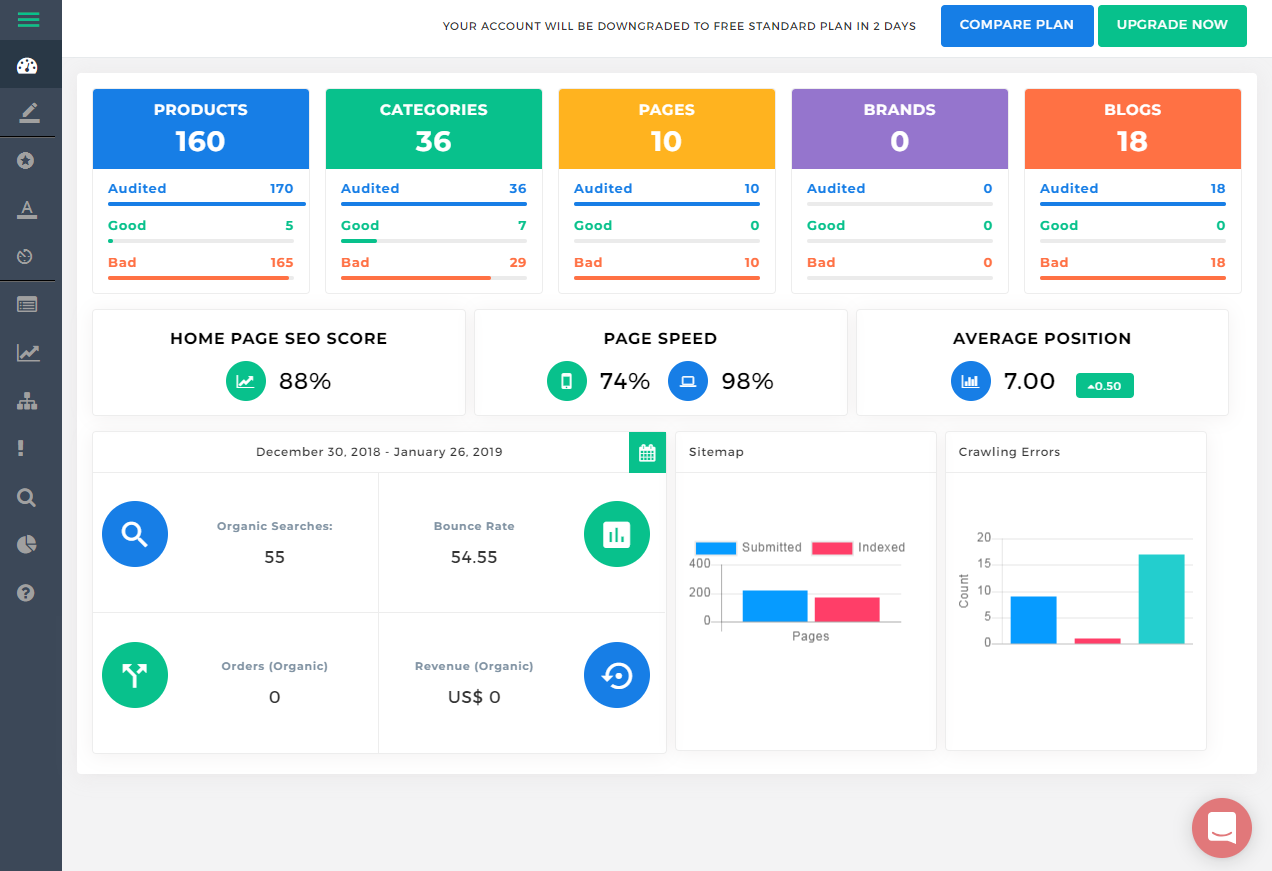 SEO is one of the most effective ways to get traffic to your online store. With a solid SEO strategy, you make sure your pages rank at the top of the search engines. And more visitors, of course, means more sales.
FavSEO is an SEO app built exclusively for BigCommerce. It allows you to optimize your website fully within its platform.
This includes the ability to bulk edit and optimize titles and meta descriptions for your product, category, and all other pages.
The SEO scorecard gives you an overview of how your site is performing. There's also an SEO audit tool to help you dig deeper by monitoring the performance of products and optimizing where necessary.
One of the best things about FavSEO is that its standard plan is free forever.
11. Best for Social Proof (Fomo)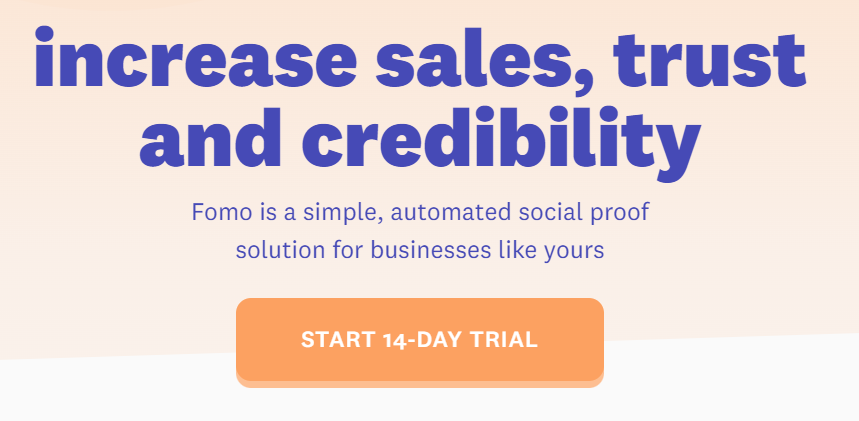 Fomo is a unique tool that automatically displays the recent activity of your customers. You can have this appear as notifications or directly on pages.
This kind of social proof builds trust and, therefore, sales. The analogy the company uses is that of a busy restaurant. When you walk past a packed restaurant, you think it must be good, and are more likely to go inside.
We trust what other people do and want to follow suit. When customers see interactions in real-time, they're encouraged to act too.
There are a number of interactions you can display, such as purchases, email signups, social media follows, and even recent reviews.
But what's particularly special about Fomo is that it's more advanced than you initially thought. You can tailor the experience to the visitor with custom rules for display and geotargeting, for instance.
Plans start at $19 per month.
12. Best Checkout Tool (Bolt)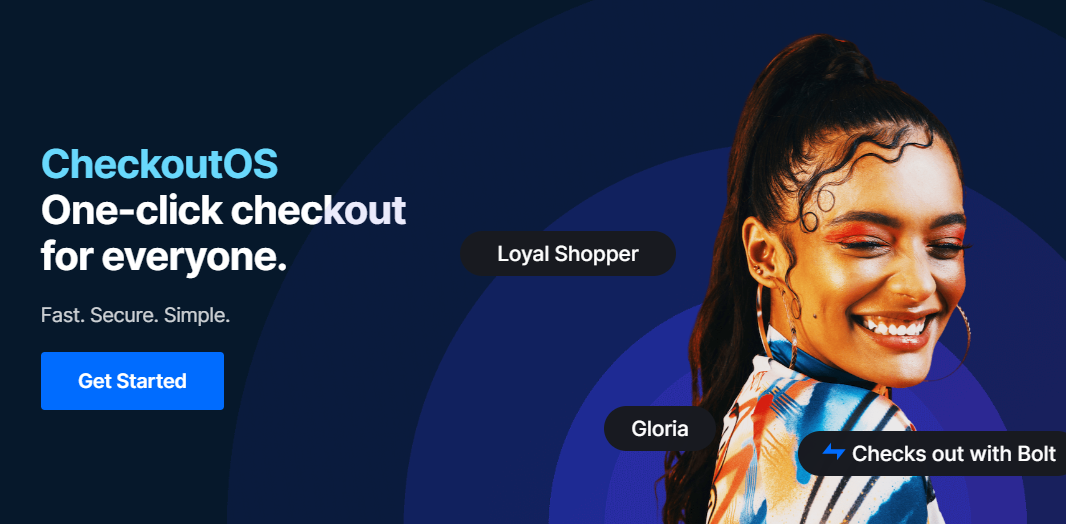 Bolt allows customers to check out with just one click. It works with payment providers such as PayPal and Afterpay.
Bolt also has its own network of shoppers. When users sign up, they share their details with Bolt. So it pulls up the details instantaneously when customers check out on any ecommerce store that uses the app.
Bolt has found that brands using the tool see 47 percent higher conversion rates.
The thing is, we live in an age of instant gratification. Consumers are looking for any way to speed up processes and make their lives easier. A checkout that simply involves one click is much more appealing than a long form where you have to input all of your details.
Essentially, an app like this prevents a major roadblock and encourages users to follow through with their purchases.
Bolt offers a 90-day free trial. Thereafter, there's a 1 percent transaction fee but only for shoppers that come from the Bolt network.
13. Best for Accounting (QuickBooks Online)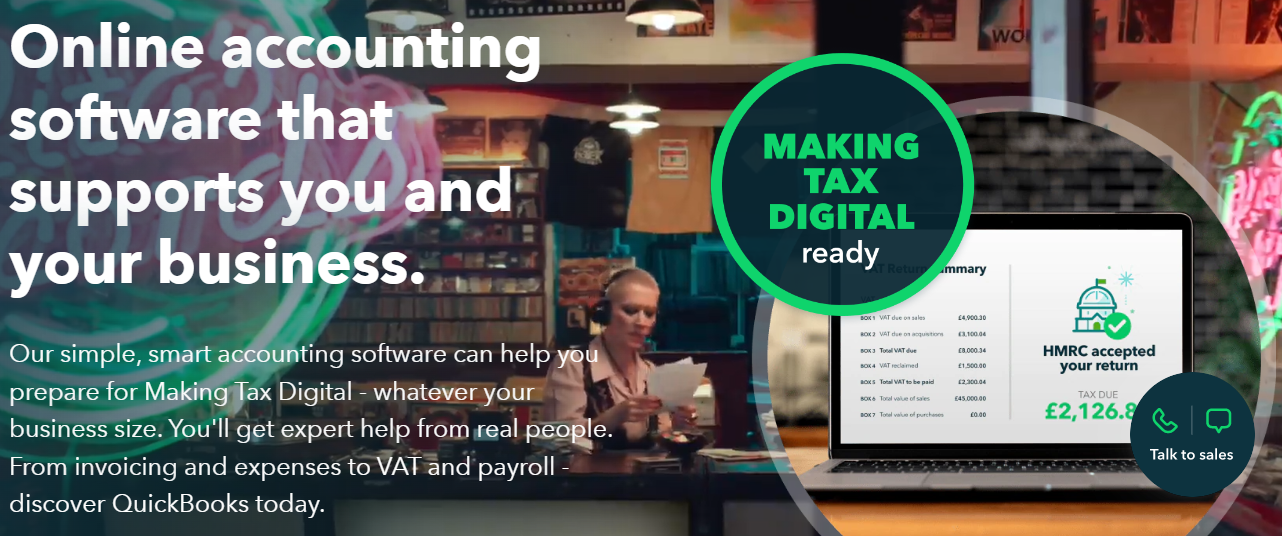 QuickBooks Online is, of course, a well-known cloud-based accounting software. It removes the need for manual data entry, manual bookkeeping, and other tasks. Plus, it removes the likelihood of making errors in your accounts.
This is because orders made on your BigCommerce store are automatically created as sales receipts within QuickBooks. The tool syncs a bunch of other data from BigCommerce, too, including customers, products, taxes, discounts, shipping charges, and refunds.
It's important you integrate QuickBooks with your stock management systems. It'll allow you to gain useful insights into aspects such as how much money a particular product is contributing. Such data helps you to make forecasts and ultimately better business decisions.
Plans start at $20 per month.
Final Word
With these essential BigCommerce apps, you can run your ecommerce business efficiently and effectively. There are apps here that'll:
Improve the customer experience
Streamline operations
Boost sales
Increase web traffic
Foster long-term relationships with customers and much more.
What's the next step? Head to the BigCommerce app marketplace to explore these tools further.