Pioneering How People Buy Spices
In 1957, Ruth and Bill Penzey got married and settled into a new life in Milwaukee, Wisconsin. They opened and ran a local shop that sold hand-ground spices and hot cups of coffee that grew to be known as The Spice House. After a letter carrier realized that local restaurants were having a hard time getting premium spices to their kitchens, The Spice House as we know it was born.
In the early days of ecommerce, there wasn't a simple way to sell spice online. In 2004, they pioneered the digital spice-selling world and built their own website to grow beyond mail-order and get their premium spices into the hands of more folks.
Today, The Spice House has splurged from local spice shop to global ecommerce store selling well over 400 different spices, blends, rubs, and extracts made fresh in-house.
Owners Tom and Patty hold the person-to-person experience of grinding, experiencing, and understanding the spices and their nuances in their brick-and-mortar stores close to their hearts, so when it comes to selling online, upholding that personal experience is critical.
"What we sell you is not only the best quality of spices, but the experience of getting to learn where the spices come from, how they're manufactured, everything that you need to know about the spice."
Charlie, CEO of The Spice House
Without the ability to smell, feel, or taste spices online, any new strategy adopted by The Spice House had to create memorable experiences in other ways. They needed to find a way to enhance every customer journey and make their store a unique staple for every customer. While replicating such a sensory experience is a heavy lift, the Spice House found that it's an ask fit for Drip.
Old-World Product Is Met with New-World Marketing
With a website that had been cobbled together through the years and an email service provider that couldn't keep up with marketing strategies they wanted to try, The Spice house was looking for a big change to keep ahead of the competition.
In 2016, they launched a new (very handsome) website to make shopping for spices a better user experience, but they were still facing the limitations of their current ESP.
Before Drip, the team at The Spice House had only really been sending one-off broadcast emails to all the people on their email list. An update here and there, plus promotional offers and coupons.
And if the offer was exceptionally enticing?
"If we had a good offer, we would actually break our fulfillment system. We wouldn't be able to handle all the orders that we got." That's right. Without the ability to segment their list and "drip" out emails to different segments over a span of time, they were clogging their system and breaking their warehouse.
While their ESP did a nice job helping The Spice House grow their email list from just a couple thousand to 100,000 people, it seemed to have reached its limit. They realized that as long as they were using an ESP, they weren't getting the support they needed to segment customers, send triggered emails, and take full advantage of automation.
"We were in a situation where we needed to change quickly, and we needed to see results quickly."
The Spice House was looking to scale without compromising the customer experience, so they started a hunt for a new tool that could help them out.
The Spice House Finds Drip
"We knew that we wanted to have a better email solution, and we knew that we wanted it integrated with our ecommerce site. And that brought us to Drip."
When it came to finding a fresh email marketing solution, The Spice House needed a solution that would enhance the customer experience while empowering them to segment, automate, and personalize their messages—oh, and let them continue to scale at a rapid pace.
The tech folks at The Spice House explored Drip and knew it was the right move from the very beginning. Drip was friendly enough for their team to hook up and get running in a matter of weeks instead of months, which means they could start seeing results faster than anticipated.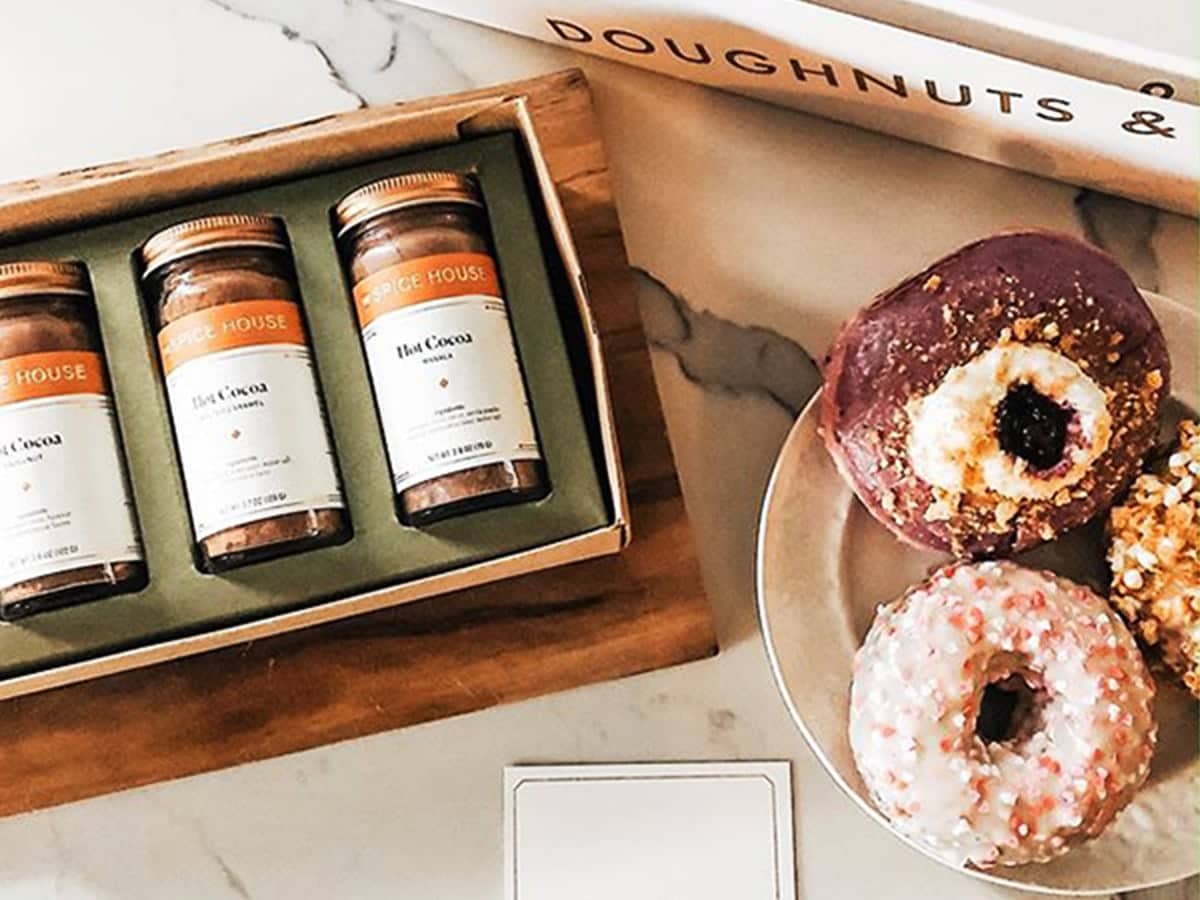 The Customer Relationship Management Tool The Spice House Needed
The tools The Spice House had used forced them to treat all their customers like one big glob—all with the same interests, experiences, and buying patterns. But once Drip came on, they unlocked how to gain valuable customer insights, get closer to people in their journeys, and optimize strategies using the data they collect every step of the way. See some features they've focused on since starting with Drip.
Data for Days
The Spice House is always looking for data that reflects a customer's long-term relationship with the company, like lifetime value, so they can suss out patterns in behavior and optimize marketing strategies. Drip was able to help The Spice House bring in all the customer data they had amassed since 2004 (remember, from their very first ecommerce website?), so they had a lot to build off of from the start
Integrations for Multi-channel Marketing
The Spice House has been practicing some best practices for years now, like search engine optimization and updating their website. But they've recently started taking a serious look at Facebook as a way to sell more spices and build up their community.
Drip's integrations with Facebook Lead Ads and Facebook Custom Audiences are just a couple of the ways The Spice House can create a truly personalized multi-channel experience.
Segments for Everybody
ESPs treat everyone on an email list the same. They fail to realize the nuances in each person's interests and values and journey, which doesn't work for any marketing strategy that wants to see a fruitful tomorrow.
With Drip, The Spice House is able to see everyone's lifetime value, products they've viewed, how long it's been since they placed an order, if they've abandoned a cart, if they're new to The Spice House, and beyond. The marketing automation team can drill deep into segments to understand behaviors and make campaigns and workflows that are relevant to specific groups of people.
Personalization at Scale
The more info The Spice House collects about every unique customer, the more segments they can build for every email, every offer, and every announcement. And when segments are niche, the messages being sent can be increasingly relevant, meaningful, and memorable.
One way they've been putting personalization to use at scale is through varying messaging based on how engaged a customer is. The Spice House has been able to build segments based on people's lifetime value, then send super targeted emails based on how engaged or loyal they've been with the brand. Top buyers receive a different message than folks who only buy once in a while, and both groups receive a different message than those who rarely come buy.
This helps them build loyalty emails or win-back campaigns that are always running in the background and firing automatically.
Fun and Games
The Spice House celebrates the fact that working in Drip isn't half-bad. "Email marketing is not always fun and it's not always easy," says Charlie, the CEO of The Spice House, "but the cool thing about Drip is that anybody can use it."
Diving into email marketing automation that works seamlessly with their storefront could have been a headache, but for Charlie, it's been a fun and easy experience. Our team of success managers has been able to work closely with Charlie to understand his goals, answer his questions, and get him off and running.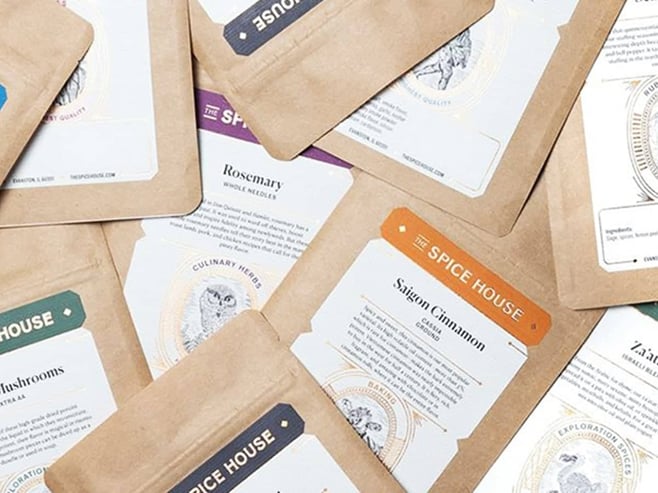 Drip Makes It Easy to Send Messages That Make Money
Understanding your customers and establishing deeper relationships with them through learning and insight does a lot for an ecommerce store. It makes brands stand out, builds customer loyalty, leaves a good impression on first-time shoppers, and, in the end, earns more revenue than brands that stay cold and aloof.
But don't take our word for it. The Spice House has only been with Drip for 10 months and has already some huge wins like these:
The Spice House email list has increased by more than 40%. That means they're able to build bonds with more folks than ever.
While revenue has grown at the same pace as their email list, online sales in February 2019 were up 90% compared with February 2018—all in less than a year of using Drip.
Drip has driven so much business that The Spice House has reached the end of its capacity at its current warehouse.
They've sent more than one million messages per month since last October (four months prior to this interview). Those emails alone have driven $400,000 in revenue.
By sending an automated email that welcomes people who sign up for their newsletter with a 10%-off coupon, The Spice House has seen 20,000 conversions in just 7 months.
The Spice House sent one email on the Saturday of President's Day weekend and another on President's Day itself and earned $93,500 over the course of three days (Saturday through Monday).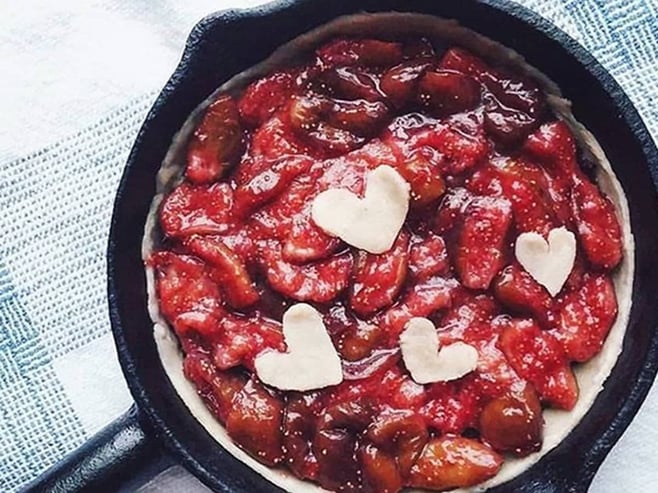 How The Spice House Looks to Love Customers in the Years Ahead
The relationship between Drip and The Spice House is off to an awesome beginning. With the help of Drip, the spice-selling pioneer has been able to reach more people and spice up more lives.
They're already cozying up to customers with heart-felt, personalized experiences and seeing those experiences paying off for the better. Now that The Spice House is getting closer to customers than ever, what's next?
Beyond bringing people closer to The Spice House, they're aiming to bring the sources of their spices into the mix. Their goods come from all around the globe, and by pulling back the curtain between suppliers and customers, people will feel closer than ever to The Spice House's story.
"What matters more these days, and we believe this when we sell spices, is that the relationship you have with your customers has to be the most important. And I feel that Drip and The Spice House share that."
Charlie, CEO of The Spice House