Becoming customer-centric is not just a one-time priority; it's a continuous process.
Or at least it should be if you want to stay competitive.
Customer-centric companies are 60% more profitable than those that are not. That means if you treat your customers well, you could be over half as profitable.
Imagine knowing that and then not taking care of your customers; that would be a bit bizarre.
It's simply not enough to just have a good product if you want to compete. Companies must find ways to put their customers at the center of everything they do.
That's where customer-centric strategies come in. I've got five of them listed here to help you create a more customer-centric experience. For each section, we will go through different ecommerce brands doing the exact thing.
And you don't have to be a seasoned marketer to take advantage of these!
Before we go into the strategies, let's go through an overview of the article and define what "customer centricity" means.
What Is Customer-Centric?
Customer-centric simply means prioritizing your customers' needs, wants, and desires above all else. It involves valuing the customer's needs and wants and striving to exceed their expectations.
This involves developing a deep understanding of your customer's problems, so you can provide them with the solutions they need.
Being customer-centric is not just a buzzword; it should be the driving force behind every business.
3 Main Benefits Of Customer-Centricity
Putting the customer first takes extra effort initially, but it's a win-win situation in the long run.
When you start becoming more customer-centric, you naturally gain three main benefits.
Increased Customer Satisfaction:

Being customer-centric is like being the cool kid in school — everyone wants to be your friend. The same applies to businesses; customers will be more likely to stick around and become more loyal.
Increased Lifetime Value:

Building up a successful ecommerce business is about

increasing customers' lifetime value, and being customer-centric is one of the best ways to do that.
Reduced Customer Churn:

Customer churn, aka how many people leave your business, also has a direct correlation to how customer-centric you are.
Five Strategies For Becoming More Customer-Centric (With Examples)
Now that you know what customer-centricity is and how it can benefit you, here are five strategies you can use. We will provide examples of companies that do the same thing in each section.
1. Ensure That Customers Can Reach You
Being accessible simply means being available for customers when they need help.
You can do this in many ways:
Offer live chat on your website for quick answers
Provide multiple options for customer service, such as phone, email, and social media
Have a proper knowledge base and FAQ sections available
Being accessible isn't just about being available 24/7. You also need to be responsive and helpful, and you should not be afraid to inject a little personality into your customer interactions.
See how 4Ocean is bringing accessibility to their customers: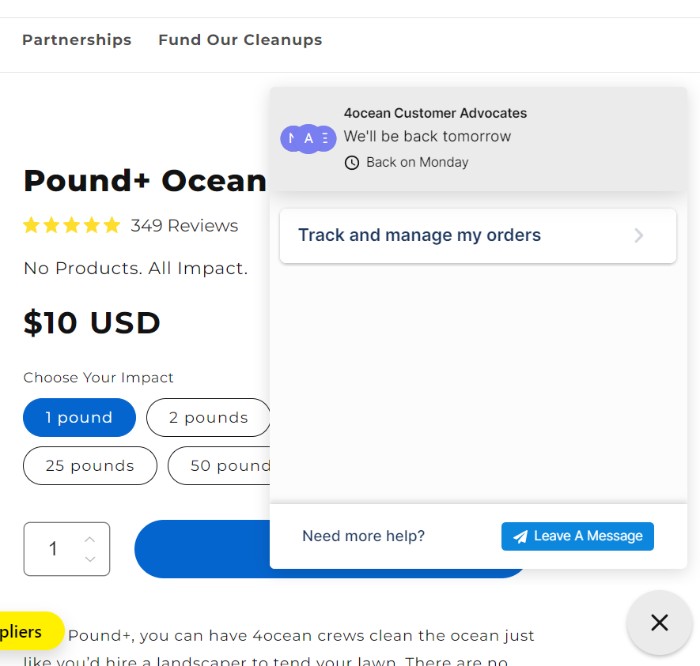 4Ocean has a basic chat feature available on their website, where you can leave a message for their team about any questions you have. They're also open to showing their available chat times, which is essential, so it doesn't feel like a black hole when trying to get an answer.
I also mentioned the knowledge base and FAQ sections, which is how KiwiCo is bringing up accessibility: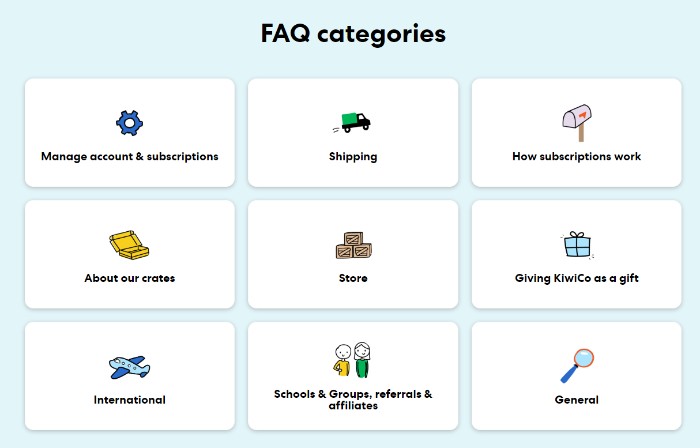 Both live chat and the FAQ section are solid options, but you don't even have to go that far always.
A simple "Contact Us" section gets you far, as long as it's not hidden in the depths of your website. This is how Northface is doing that:

For all of their emails, they add a "Contact Us" section, where customers can contact them via live chat, email, or mobile phone.
The key here is that it should be visible on all pages, in all emails, and in some form on social media. This is what makes your brand accessible to your customers.
2. Gather Feedback At All Times
I have a simple message behind this section: gather feedback always.
To truly become more customer-centric, you should have a system in place that constantly gets feedback. Rather than waiting for feedback to come to you, you should proactively seek it. You can do this with customer surveys, reviews, social media, and focus groups, or it can come from individual employees.
You can then use the feedback to make informed decisions on how to improve your customer journey.
Jack Benzaquen, Founder and CEO of Duradry, explains that taking verbatim feedback from your customers isn't always what they really need.
He says, "The truth is not necessarily in what your customers are telling you directly. The truth is an evasive thing that you need to chase, and it's in between what people are saying they want and what you as a brand think is the best way to serve them."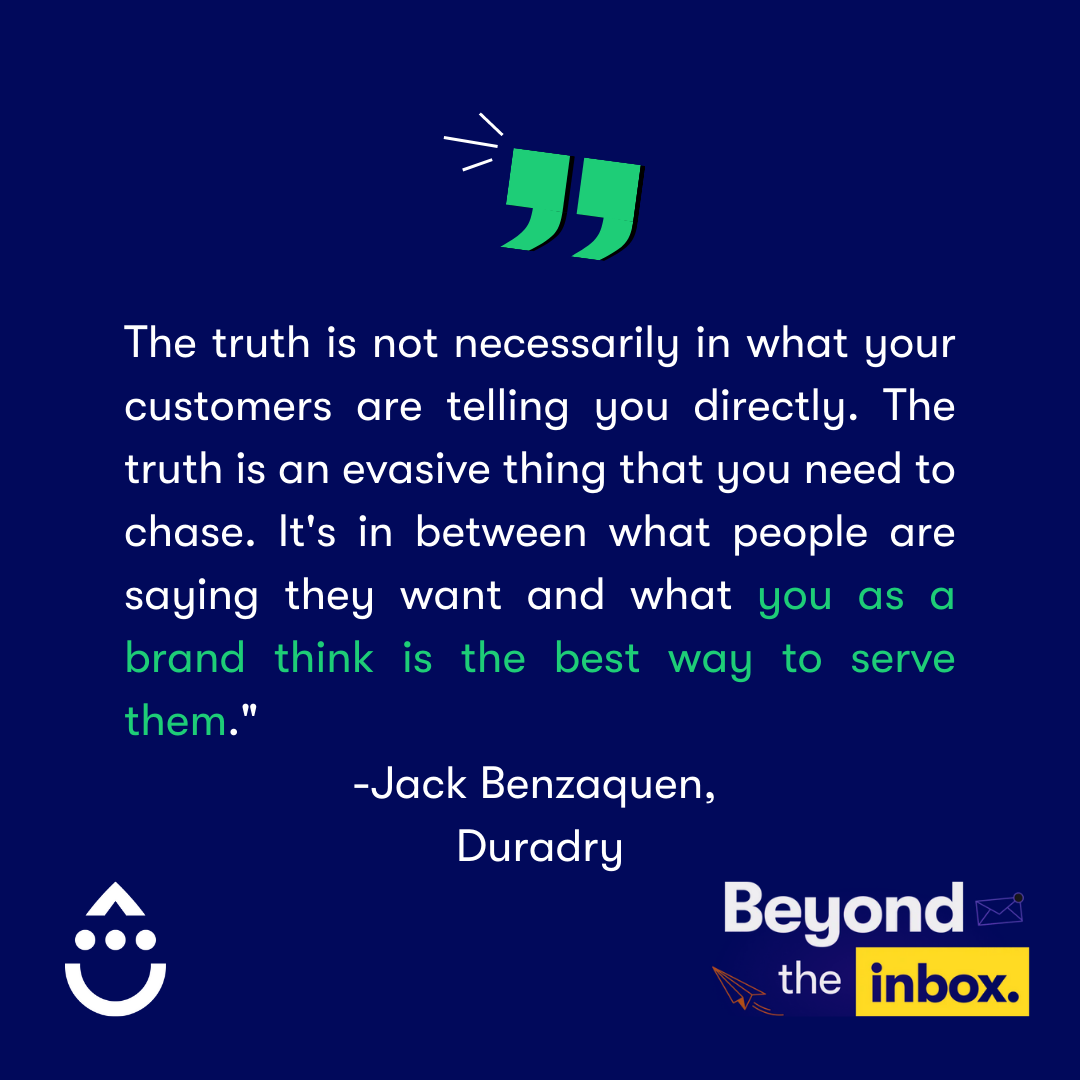 The strategy Myro uses to gather feedback from its customers is both simple and brilliant. They do this by sending emails to all of their customers, simply asking for feedback.
It starts with a simple "We Have A Question For You" subject line:

That's the first step to get the customer to open your email. After this, Myro gets straight to the point, explaining what they want from the reader: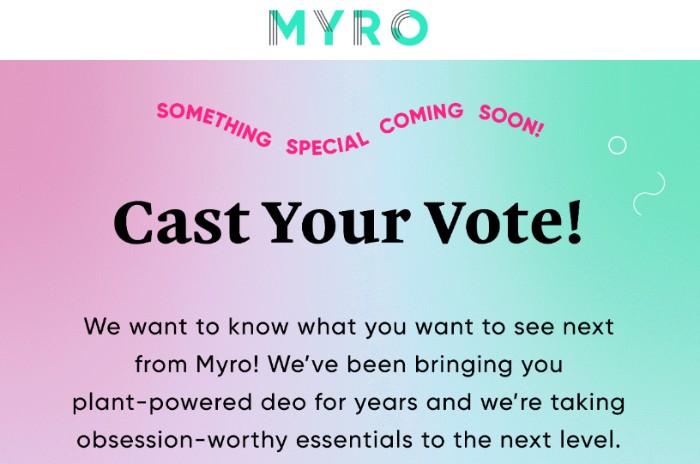 They're simply looking for feedback on what products they could create next, and they make it clear with the header "Cast Your Vote" and the text beneath it.
You may wonder how you can get customers to fill out feedback forms; doesn't it feel like a waste of their time?
Myro does this by giving their customers a 10% discount for everyone who gives feedback.

This makes it feel more win-win rather than just a one-sided thing.
Myro's strategy is probably the easiest way to ask for feedback. Send an email asking for it, and offer something valuable in exchange for the customer. Myro specifically asks for feedback for their product development, but you can implement this for any other area.
For efficiency and to achieve the "have system in place" I referred to previously, you should make this automated.
You can use email marketing tools like Drip to send feedback emails to all the customers who have purchased from you. With Drip, you can do it all automatically.
Feedback is so important, some ecommerce owners and marketers are gathering it face-to-face. Founder of Neve's Bees, Julie Macken, uses local fairs and markets for customer research.
After having started her business in these same markets and fairs, she took her business online when the pandemic made in-person meeting impossible. Today, 25% of her business still comes from fairs and markets, while 50% comes purely from online sales.
The real value for her is being able to see her customers discover and interact with her products in real time. "I genuinely think that the learnings you get from watching, listening, feeling your customers interact with your products or your service is super valuable. We've developed products on the back of it. We've killed products on the back of it. We have tweaked products. We've put together bundles of products."
3. Provide Transparency To Your Customers
Transparency is important, especially when building a customer-centric strategy.
Transparent companies are quick to build loyal brand advocates who keep coming back for more. That's the last thing you would want, or is it?
What is the best way to achieve more transparency? Here are some effective ways:
Make your mission statement clear to your customer (great to do with

welcome emails)
Bring up customers with you to your product development
Provide honest and clear information about products or services
Showcase customer reviews and ratings
Talk with customers on social media
Let's go more depth into one of these, which is making your company's mission statement clear.
As I mentioned, welcome emails are a great way to bring your mission up, and that is what Three Ships is doing with their "Welcome to Three Ships" email.
Straight away, when opening the email, they go into their mission: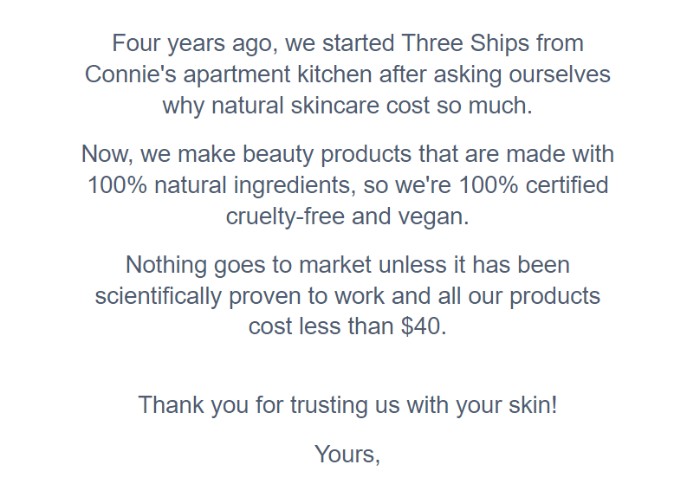 They make it clear that they want to create beauty products that are "100% natural", " scientifically proven to work," and "products that cost less than $40".
That's a direct mission statement that they're bringing up, and it creates a lot of transparency with their customers.
And they build more transparency by showing their founder's image in the email: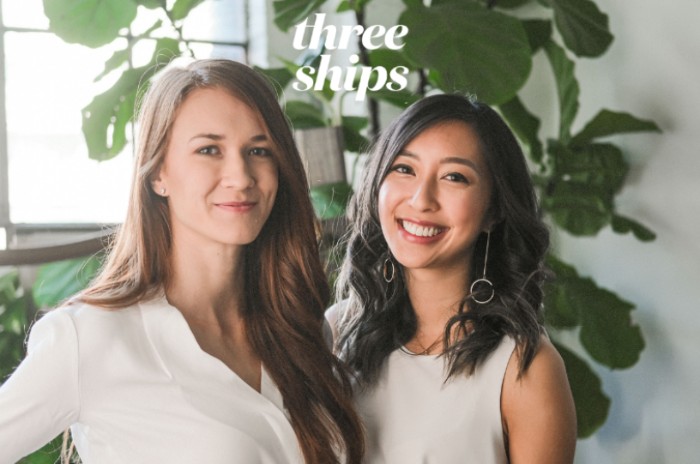 If you don't have a strong mission statement, you can build transparency by adding a section like "Five facts on how we built the X company."
That is what Three Ships also did in their email: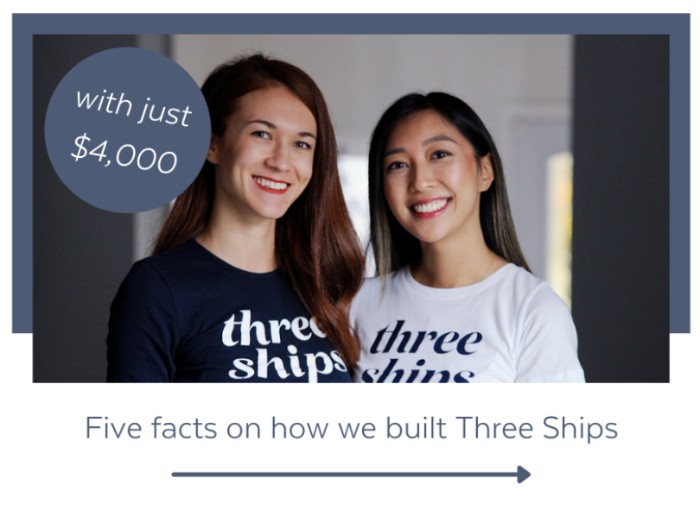 Anything that gets customers closer to your brand and what you stand for adds a layer of transparency. And a new layer of trust, which is always important when building a customer-centric company.
Even adding an "About Us" section to your website is better than anything, and it's a good place to start with.
4. Create a Personalized Customer Journey
Personalization makes the customer feel cared for and is an essential part of a customer-centric strategy.
There is a lot you can do with personalization, which brings up both good and less irrelevant strategies. Some of the bullet-proof personalization strategies include:
Offering personalized products (Like Prose does, which we will go through soon)
Making customers feel special by using personal data such as birthdays for discounts
Personalizing emails to customers after purchase (such as personalized

post-purchase

recommendations)
A company called Prose shows a good example of how to bring up personalization into the customer journey. They are a skincare company that offers fully customized hair care products for its customers.

They bring up personalization on the home page, product page, and all over their website. If the customer doesn't end up purchasing, they do their best to capture their email address and continue the personalization theme via email. This is how one of their emails starts: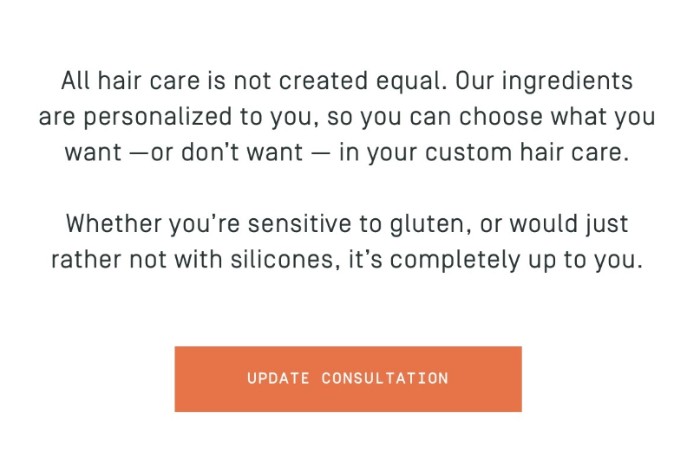 This text already stands out and brings up the most important thing for their brand: "Our ingredients are personalized to you."
Prose continues by showcasing a GIF of different personalization options: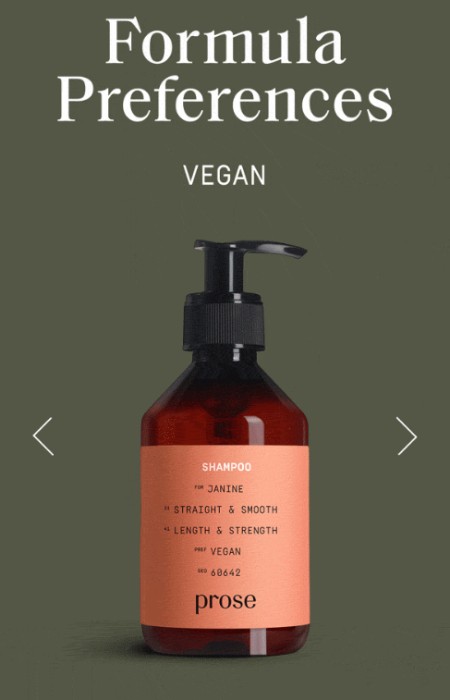 It might be hard to execute as deep personalization as Prose does on all niches, but the takeaway here is to always think of ways to bring up personalization into your customer experience.
For example, a good starting point is your email subject lines. See how Curioos adds customer names to their subject lines:

A simple thing like the subject line can give you a good place to start.
With personalization, it's good to start small and eventually do bigger things.
5. Don't End Things After the Purchase
This gathers all the previous sections together, and the point is never to end the buyer's journey to the purchase.
If you want to become customer-centric, you should treat purchase almost as the first step on your buyer's journey.
The goal is to keep the customer engaged and interested in your brand long after the purchase.
The Marketing Director of Outdoor Vitals, Derek Rasmussen, explains in our recent podcast that creating a membership for his online store was pivotal to relationship building. This membership encourages customers to continue purchasing from Outdoor Vitals, while offering a better overall customer experience.
"One other example of asking why do things a little bit different in our marketing is our membership.
We have a Live Ultralight membership, and it essentially gives members an ability to get better deals year round. Discounts, better shipping options, and early access even to product launches. It doesn't hardly even cost them anything. They put in a little bit of money each month which is returned to them immediately as store credit. So it's essentially free.
And that's something that we haven't really seen in the outdoor industry. What spurred that is we saw another company, a very small company doing that with another industry.
It was more of a baby product industry that we kind of came across, a company that was doing this, and we asked, "Why? Why can't we do that but just in our niche instead and see how that works?" And it's worked phenomenally well. This membership has been huge and it's a great tool in a lot of our marketing and retaining loyal customers."
Derek Rasmussen
Marketing Director, Outdoor Vitals
One good way to do that is with email marketing. A good place to begin is with a welcome email which is how previously shown Three Sips continues its post-purchase buyer journey. From here, you could go further and invite the customer to join your referral program.
As an example of a referral program email, The Sill sends their customers an email inviting them into the referral program and gives them a 15% discount when they do that.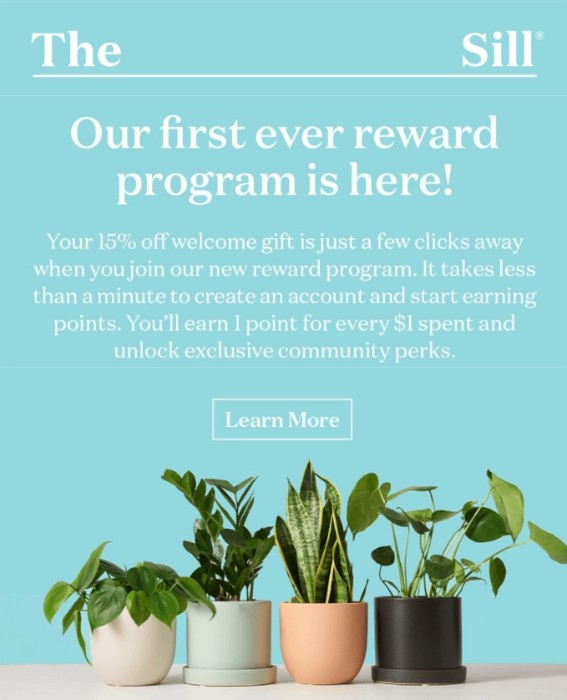 Keeping the customer engaged via email is one thing you should do after the purchase. In the case that the customer doesn't end up purchasing, you could send them an abandonment cart email and do your best to save up loss conversion and bring them into the post-purchase journey.
You should also consider social media and start building your community there. You can do this on all social media platforms, including Instagram, Facebook, TikTok, and so on. It comes down to what your target audience is like.
A great example is Oodie, which is a brand selling wearable hoodies. They have built a large following for their Instagram page.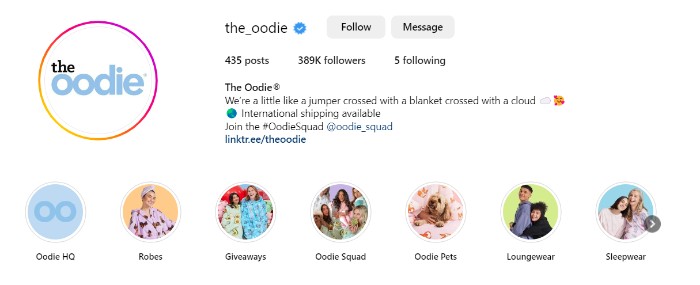 What piqued my interest from their Instagram page was the section called "Oodie Squad":

In the "Oodie Squad" section, they feature their customers who wear their products. And they don't just do it "sometimes" — they do it daily, and it has made their community extremely engaged.
And to get people to follow them, they showcase their Instagram in the emails they send and encourage people to follow them.
You can execute both email and social media marketing in almost any niche and should be part of any company's post-purchase journey strategy.
Get To Know Your Customer
Becoming customer-centric requires effort, but it pays off in the long run. The strategies outlined above will help you with the process.
In the end, it all comes down to understanding your customer.
Once you deeply understand their needs, wants, and desires, you can create more tailored and personal experiences that will keep them coming back for more.
The word personalization is important here, as it makes the customer feel more unique.
Creating a more personalized experience can be hard, but equipping yourself with the right tools can make it easier. Drip gives you the tools for creating a customized experience, allowing you to segment and target customers based on their behavior.
And with extensive analytics, you can measure customer sentiment and satisfaction.
Take advantage of our 14-day free trial!