I absolutely love Shopify. I think it's one of the most innovative ecommerce platforms out there, and it's really leveled the playing field for smaller digital stores.
And apparently, I'm not the only one.
As of late 2020, it had 31 percent of the US ecommerce market share, with nearly 1.5 million websites. It's also the quickest growing online store builder and the number one most searched ecommerce platform.
If you've had a chance to check out Shopify president Harley Finkelstein's interview on The Tim Ferriss Show, you'll know just how far ahead of the curve they are.
Shopify is always looking to create a more robust, all-encompassing user experience, and one of the most recent manifestations of that is Shopify Email, which was launched in late 2019. While it was only available to a small number of users initially, it's now global and will be available in more than 20 different languages.
For this post, I'd like to take a deep dive and show you the ins and outs of Shopify email marketing, its core features, benefits, and walk you through how to use it. And of course, it'll be jam-packed with examples so you can see firsthand what I'm talking about. Let's get into today's article.
What Exactly is Shopify Email Marketing?
Quite simply, this is an email marketing platform specifically built for Shopify stores.
According to their blog, "with Shopify Email, you can create, run and track email marketing campaigns natively inside Shopify Marketing."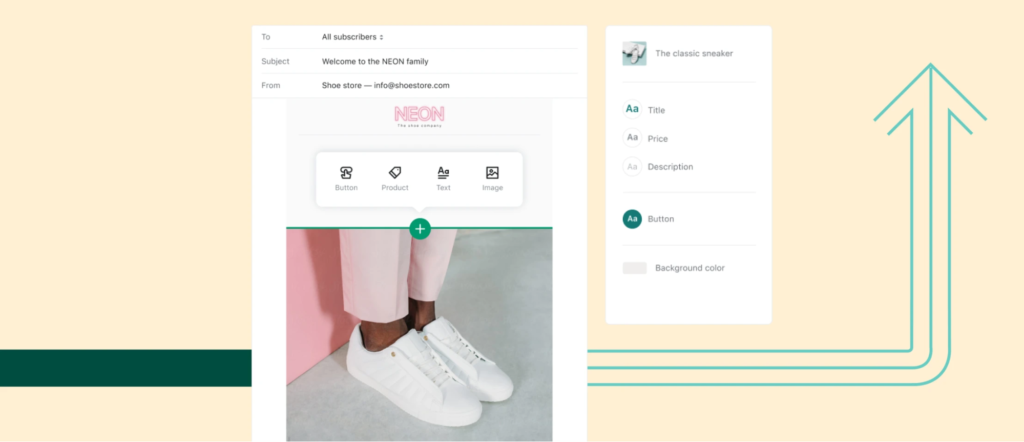 "Using highly customizable email templates, existing brand assets, and product content from your store, creating your next marketing campaign is extremely easy. Additionally, you can send email campaigns using your domain name with virtually no setup required."
The purpose of this platform is to create a simple, user-friendly way for ecommerce store owners to run an email campaign to nurture leads, create promotions, and engage subscribers.
While Shopify Email was already in the works prior to COVID, the pandemic seemed to have contributed to this ecommerce giant revving up their efforts even more.
They understood the necessity for digital brands to reach a larger percentage of their audience through email, which factored into the level of focus they gave to it.
"COVID-19 has forced many retailers to re-think their marketing strategies and get creative with how to reach their customers," said Satish Kanwar, VP of product at Shopify.
"We want to do everything we can to help these businesses thrive. As consumers spend more time online than ever before, email marketing becomes critical in preserving and building customer relationships."
Shopify Email has a solid rating of 4.3 stars out of 5.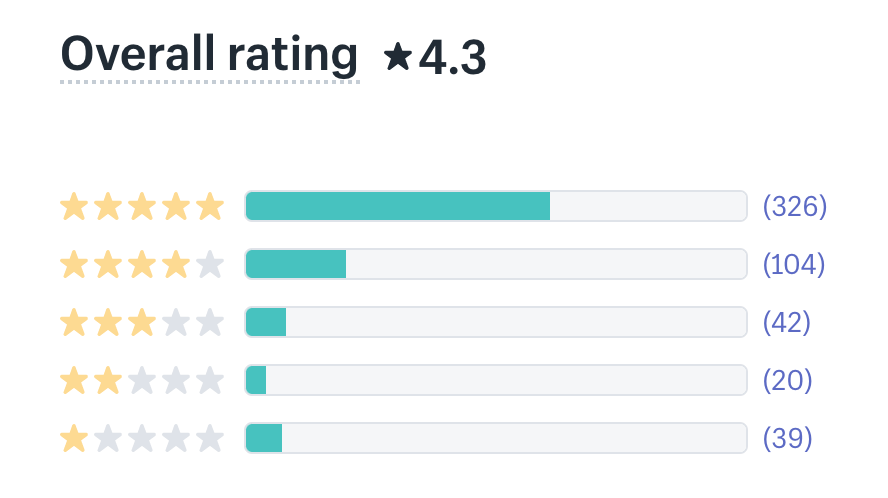 In terms of pricing, it's free to install, and you can send 2,500 emails per month for free.
After that, Shopify charges $1 for every 1,000 emails you send, which comes out to $.001 per additional email.
This video offers a quick overview.
If you're already running your store on Shopify and looking for an affordable, reliable email solution to connect with shoppers, this is definitely a platform worth taking a look at.
Core Features
To begin, there's a growing list of email marketing templates such as traditional newsletters, sales, promotions, and product collections.
Simply choose the template you want to use and customize it by changing the text, images, buttons, and so on.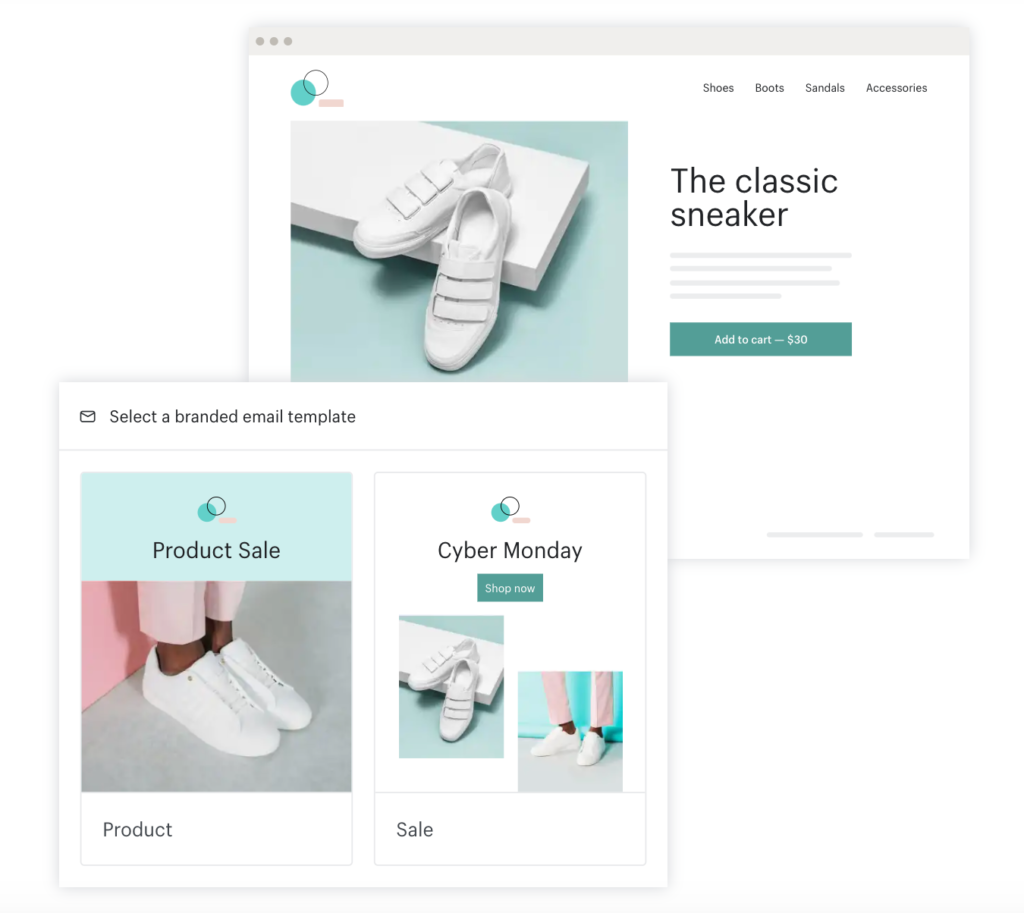 And here's what I love about it.
Since Shopify Email is native to Shopify, it will automatically pull your store's logo, products, and branding elements and place them in your email, which can save you a ton of time.
Rather than designing everything from scratch and having to double-check the product description, pricing info, etc., you get an email up and going in no time.
Everything is saved automatically, and you can go back whenever you'd like to make changes. And when it comes to sending emails, you can set up your campaigns so they include your domain name.
This is important because it reduces the likelihood of your messages ending up in spam folders, and it helps readers instantly recognize your brand, which can create stronger equity long-term.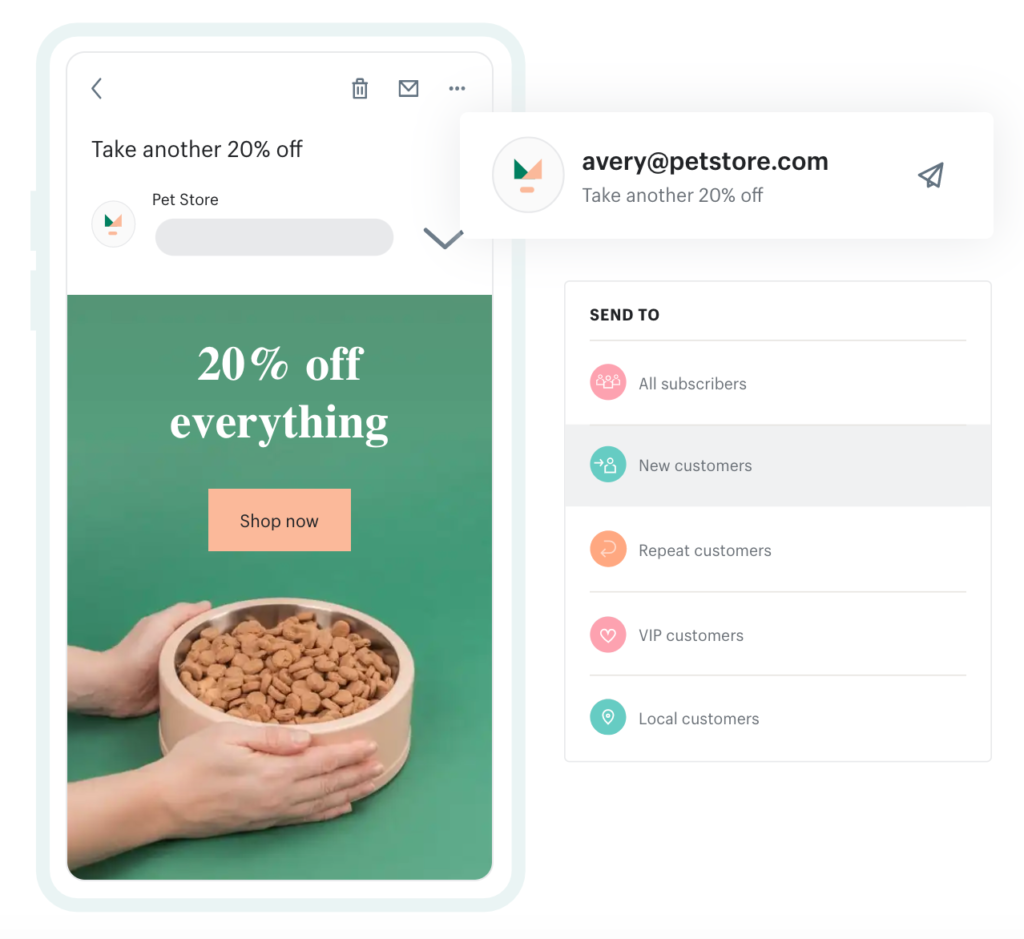 Then, you choose the subscribers you want to reach and can segment it with ease. For instance, you could send an email to new customers, repeat customers, local customers, etc.
This is important because research has found that segmented campaigns see as much as a 760 percent increase in sales over their non-segmented counterparts.
Once you're done, Shopify Email lets you preview your email so you can see exactly what it will look like in a reader's inbox. And of course, there is rock solid analytics.
If you've ever used Shopify, you know that they're big on data (which everyone should be), and Shopify Email is no exception. You can get info on key metrics like:
The number of emails delivered
Open rate
Items added to cart
Purchases
Total growth
And more
That way you can stay on top of trends and identify email marketing opportunities. Although Shopify Email doesn't have an insane volume of features like some other platforms, it certainly gets the job done, and I can only imagine that more features will be added later on.
Key Benefits
There are a ton of different email marketing platforms, with some of the most notable being Mailchimp, Constant Contact, and HubSpot. So what makes Shopify Email marketing so special, and what are some of its specific benefits?
For starters, it's a platform that's inherently designed with user-friendliness in mind.
"As we continue to support you on your entrepreneurial journey, we want to provide you with a powerful back-office so that you can focus on building lasting relationships with your customers and growing your business, without any technical or marketing expertise," writes the Shopify blog.
If design and development isn't your forte but you still want to create awesome emails that are visually striking and hit their mark, this is a great platform to use.
Next, it's super cheap. While most products will cost at least $10 per month for a super basic package and $20+ for a more advanced one, you can send up to 2,500 emails per month with Shopify Email marketing for free.
And as I mentioned before, it's only $1 per 1,000 emails after that, which is a pretty amazing deal and should fit the budget of most ecommerce store owners. I also like the fact that there's no commitment—not annually and not even monthly.
So, if you don't want to get locked into anything long-term, Shopify Email is an enticing option.
Finally, it's nice to have your ecommerce and email marketing available in one convenient place. Rather than having to run your digital store and email campaign separately, you can do it all through a single dashboard.
This means you don't have to jump back and forth from platform to platform, and Shopify automatically pulls in your store elements, which is something many people will appreciate.
How to Use Shopify Email Marketing
Now, let me walk you through how to use Shopify Email step-by-step using an example store. To begin, you have one of two choices. Either begin with a previous email or choose a starting point that's custom made for your store.
Let's go with a starting point that has already imported store elements like brand color, logo, product information, etc.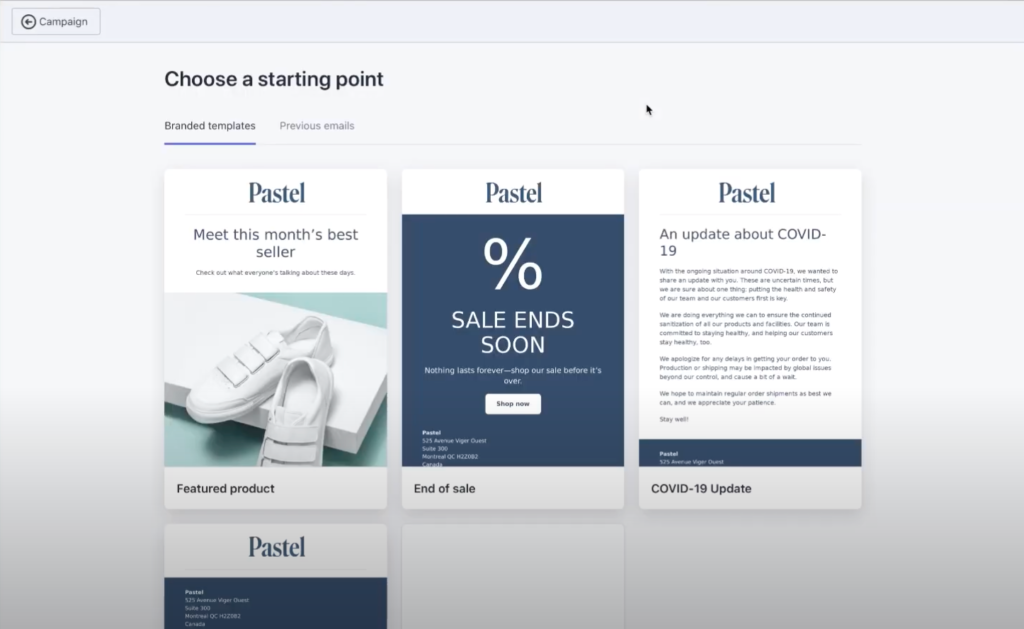 Choose a branded template and click on it.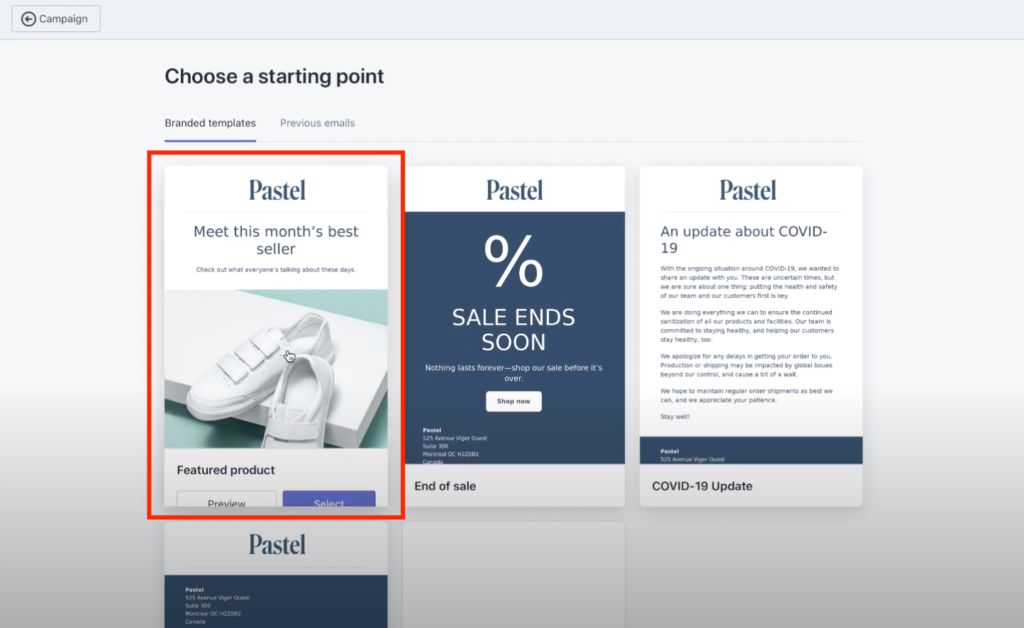 Now you're in editor mode where you can start personalizing the content of the email.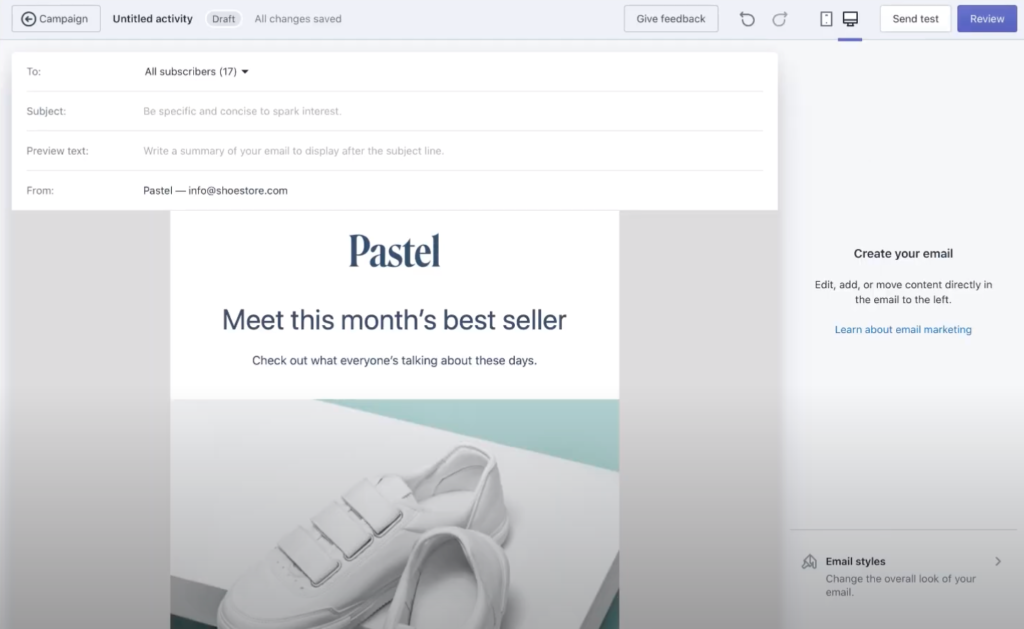 You can modify the headers, edit the copy, replace images, add new images, and much more.
Let's start by deleting this header.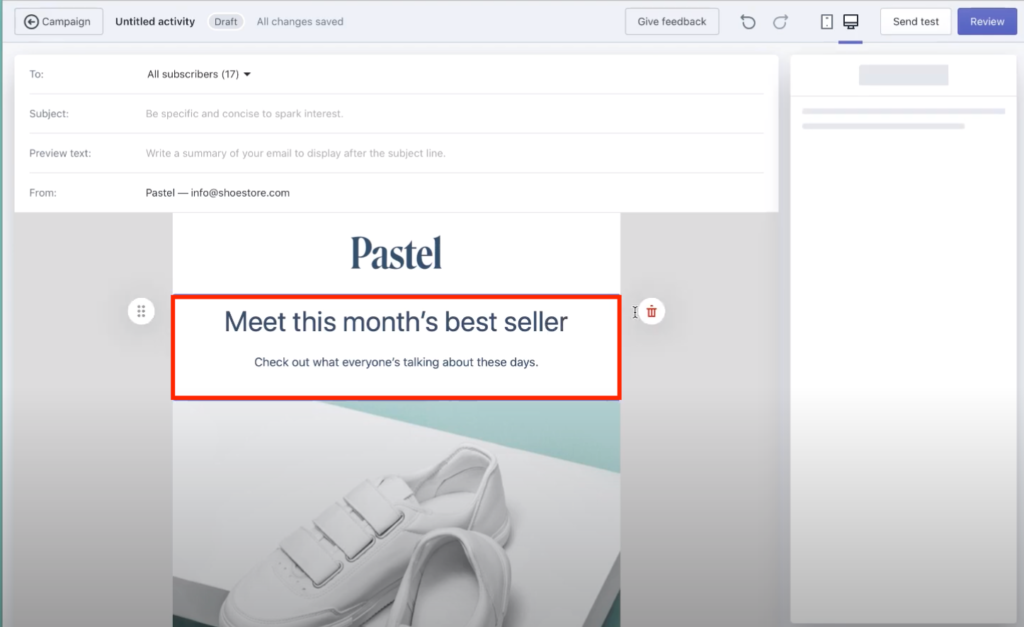 Boom! Gone.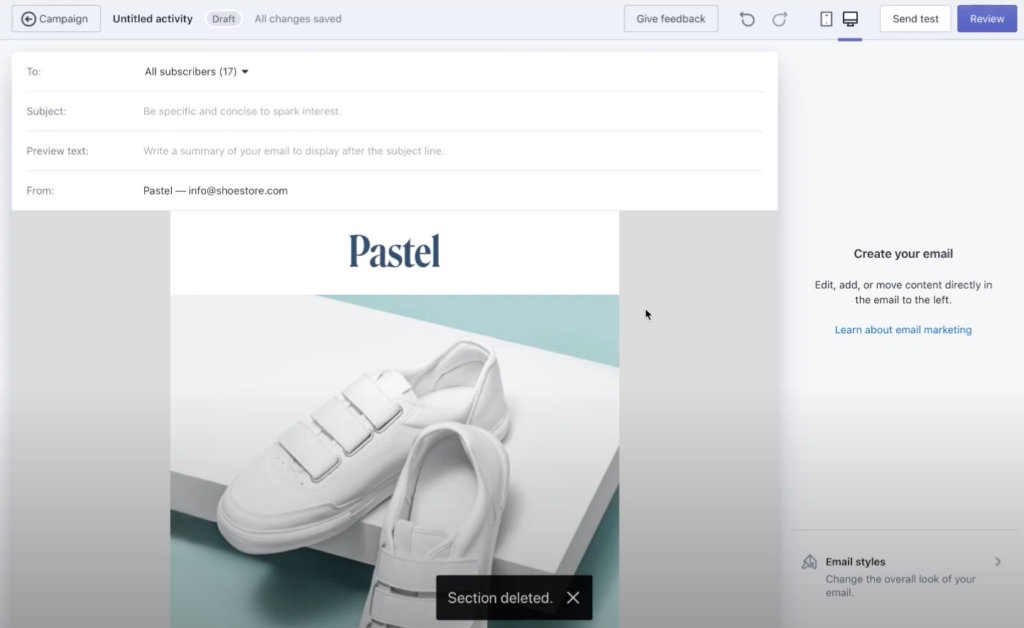 Next, let's change the color of the background to something different, which can be done by clicking "Colors" on the right-hand side of the screen.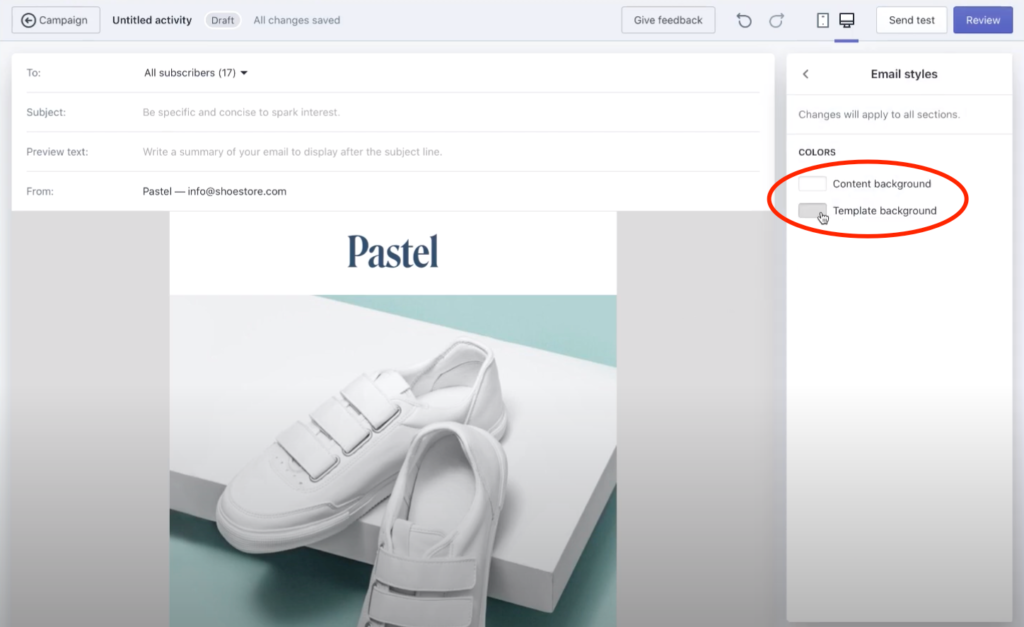 Let's go with this orangish color right here.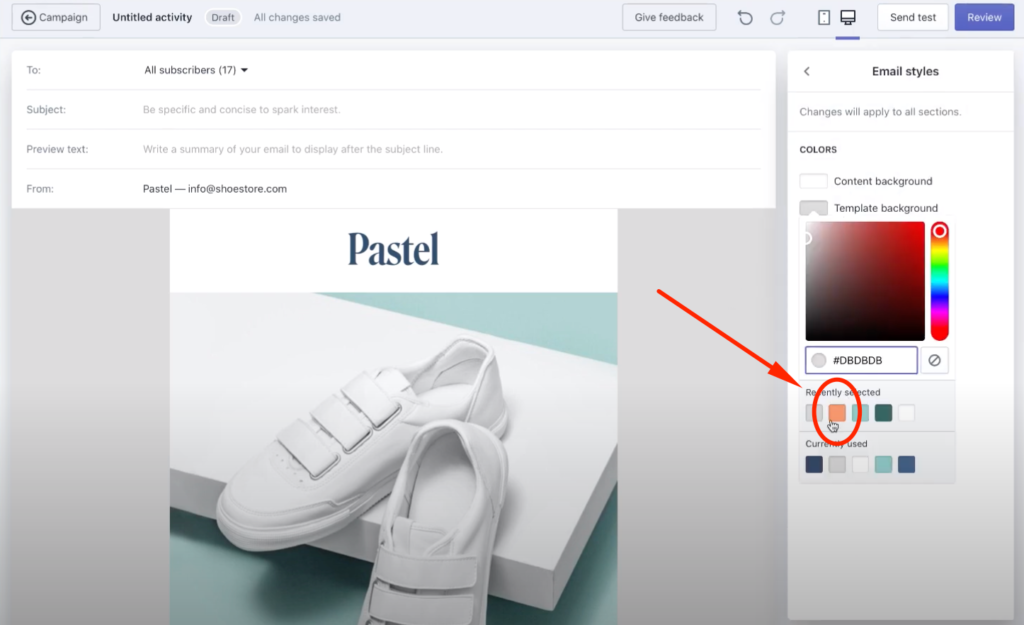 Now it looks like this.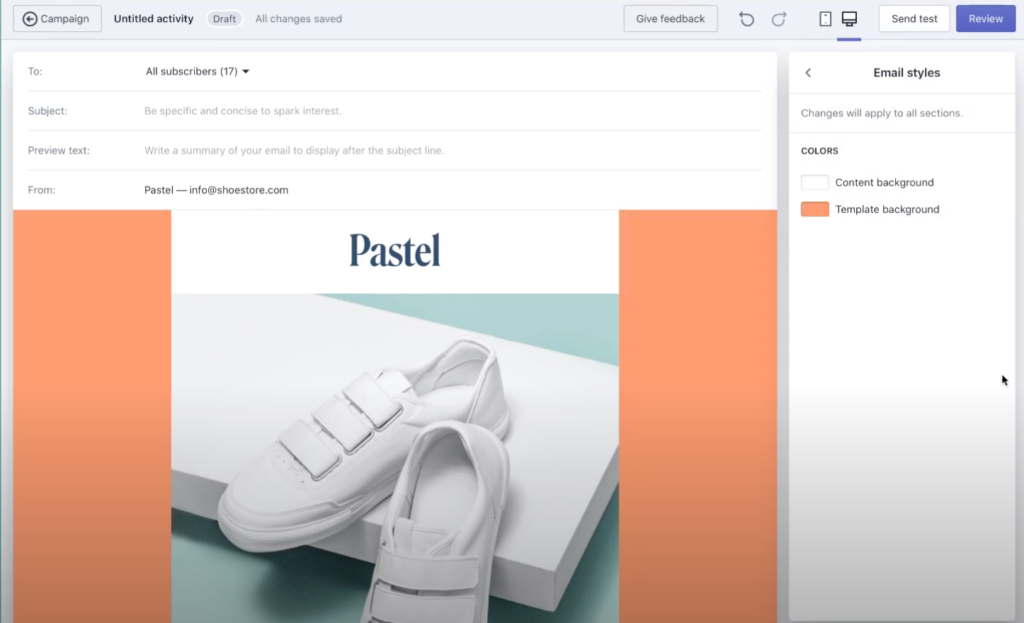 Now let's switch out the product that was featured originally with a different one.
To do that, simply click on the product section…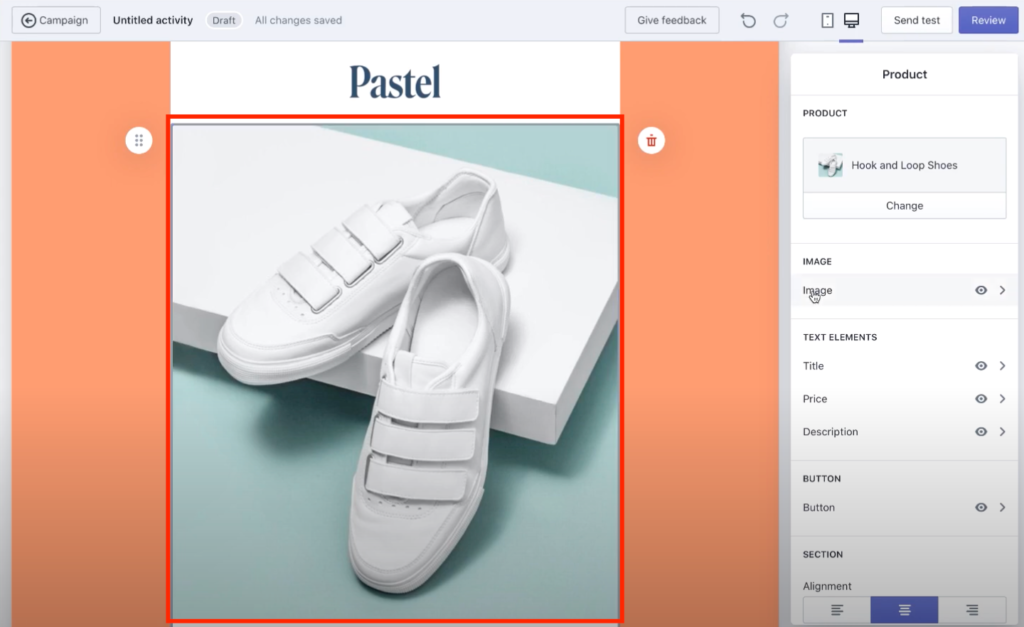 …then click "Change."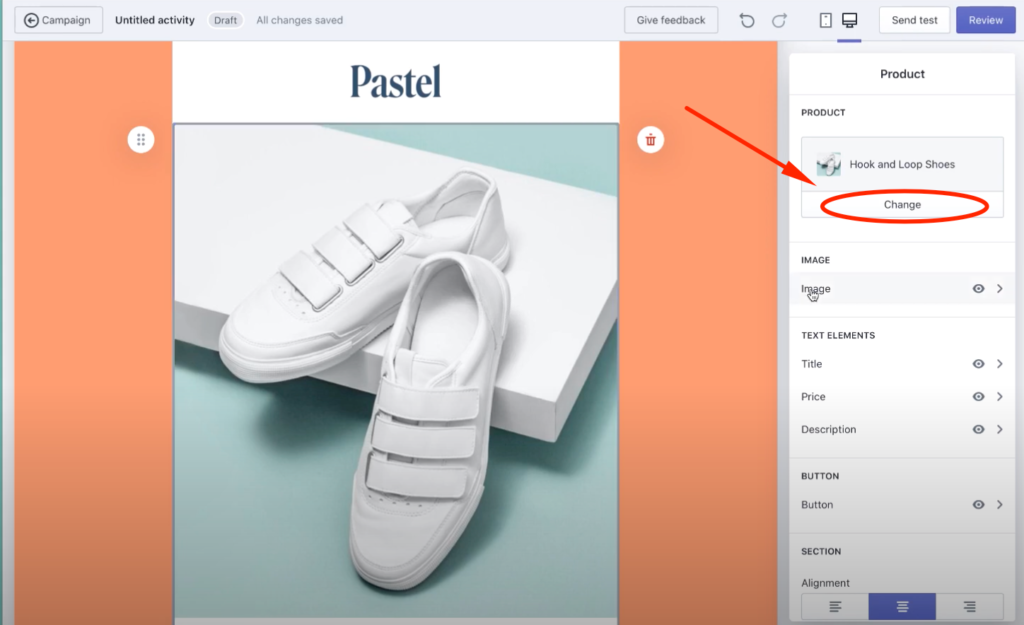 From there, simply add the new product you want…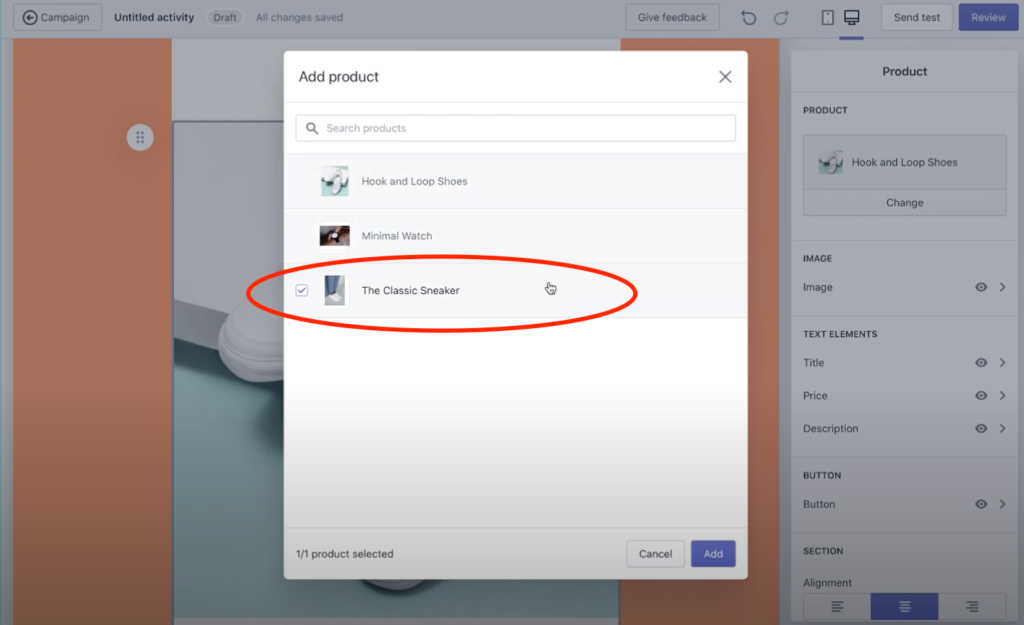 …and click "Add."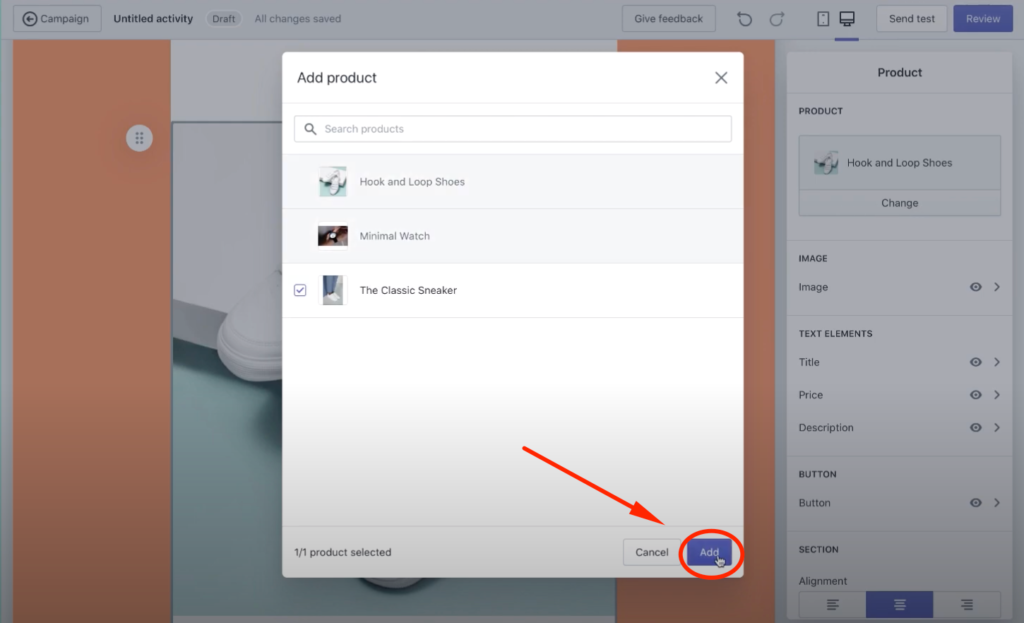 The awesome thing is that Shopify will go ahead and grab all of the relevant product information, so you don't have to worry about filling it out manually, and the button will automatically link to the product you're promoting.
So, the end result looks like this.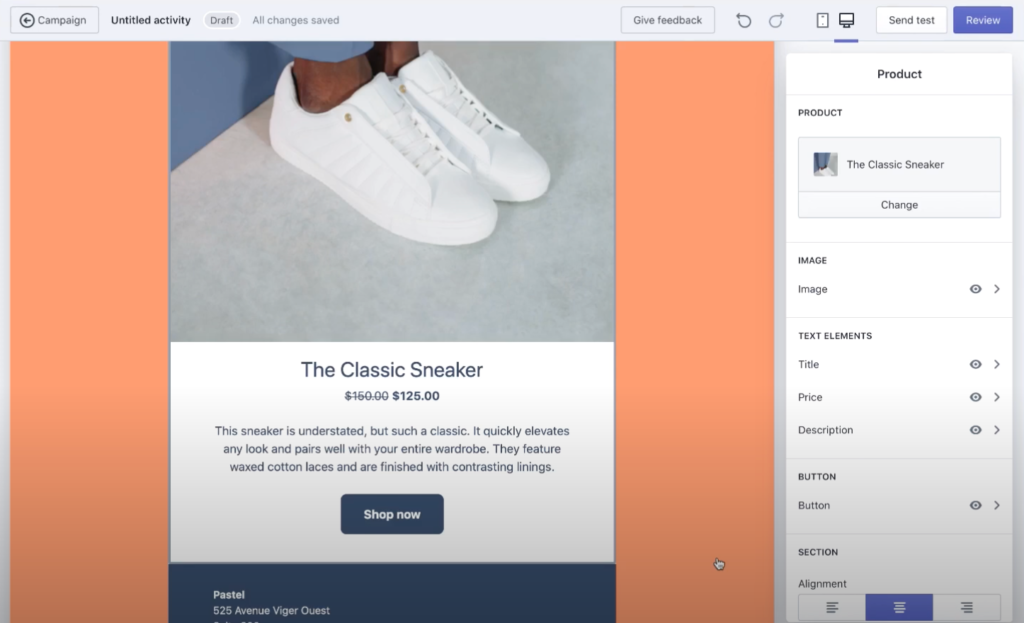 Now let's make a few more adjustments to get it just right before sending it out to email subscribers.
Let's hide the product title and price by clicking here…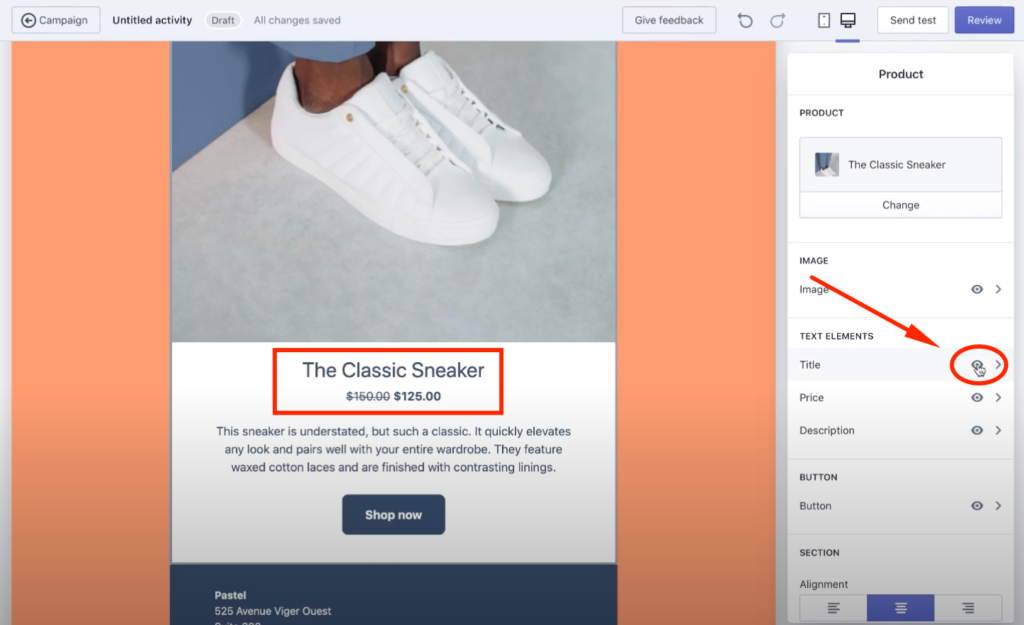 …and here.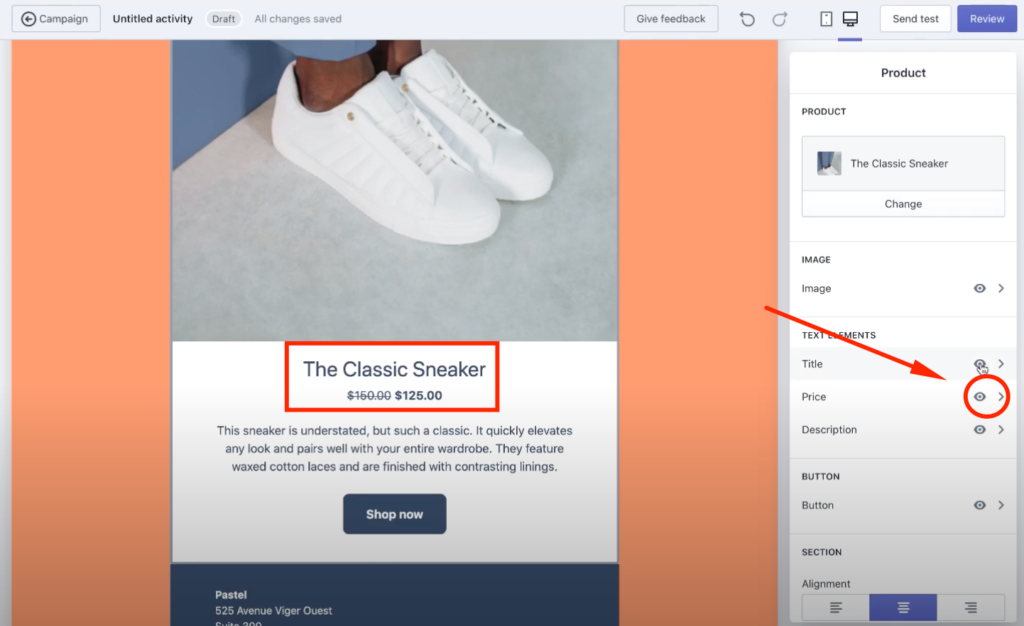 Now they're gone.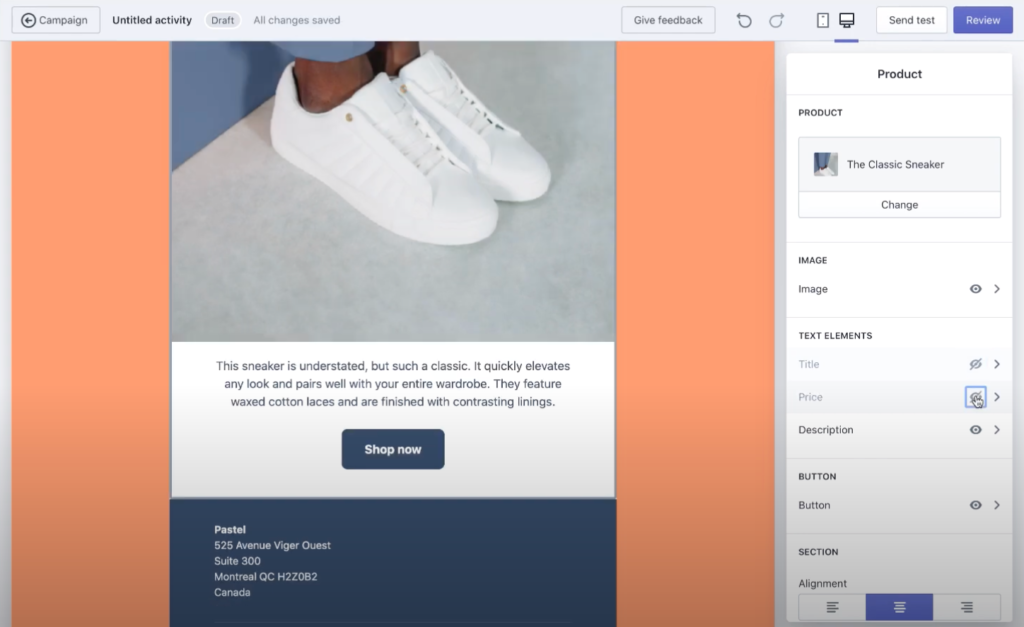 Let's also cut back on the wording in the description, which can be done by clicking on the text preview box here.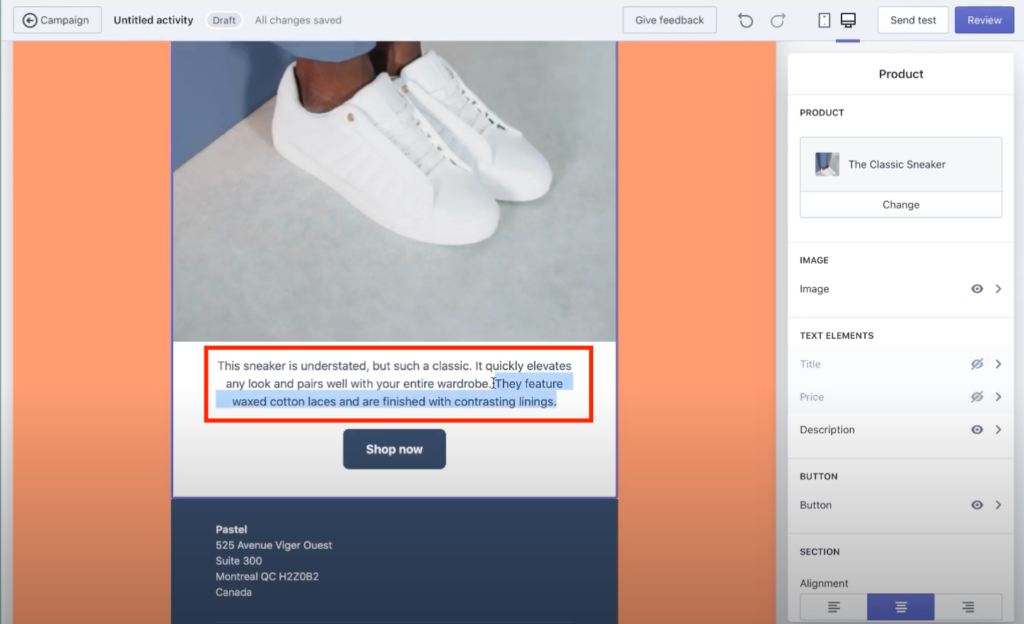 Besides that, let's make the font a bit larger for easier reading, which can be done by clicking on "Description."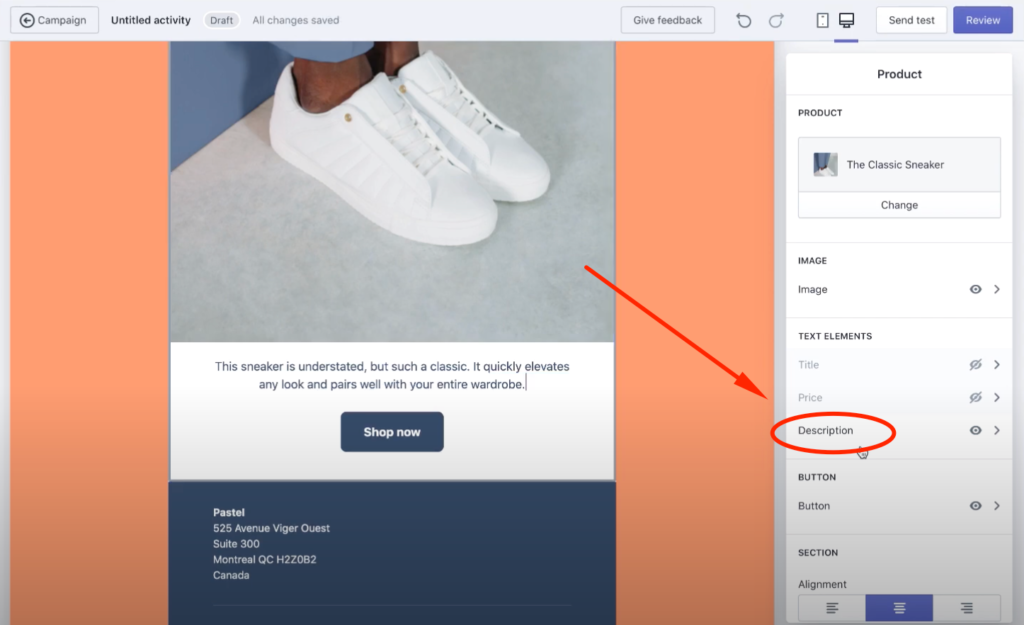 All you have to do is increase the font size here.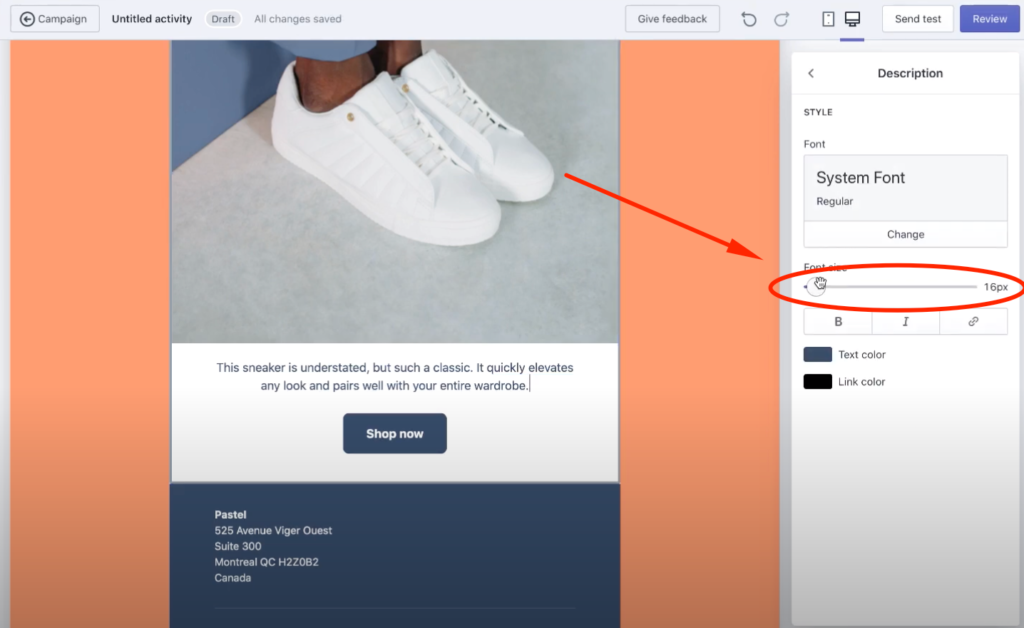 So, it goes from looking like this…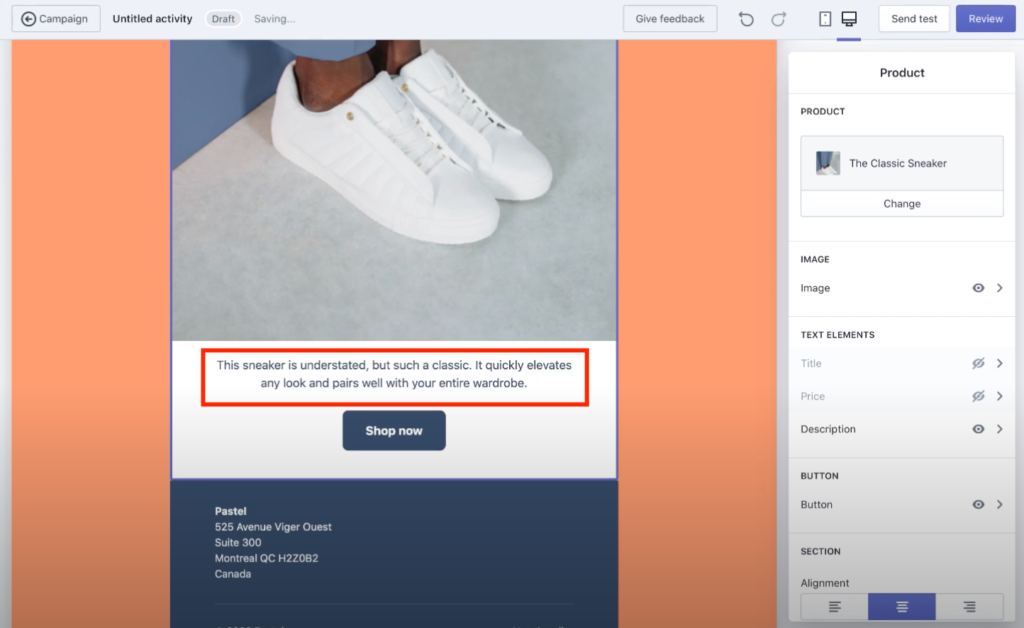 …to this.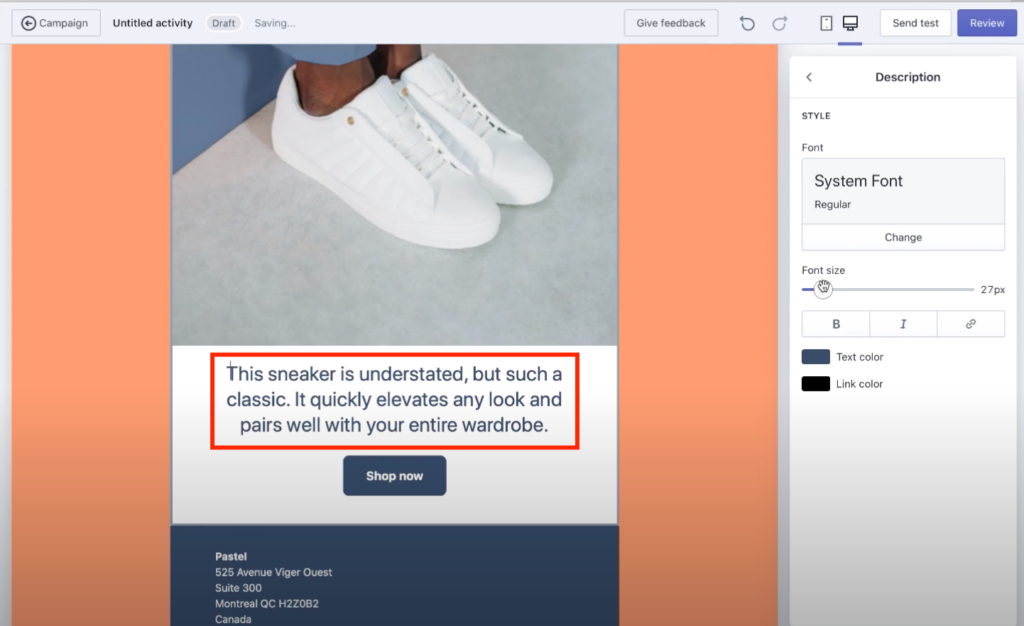 Nice!
Finally, let's add an additional image to make it pop a bit more visually. This can be done by hovering the mouse between two sections like this.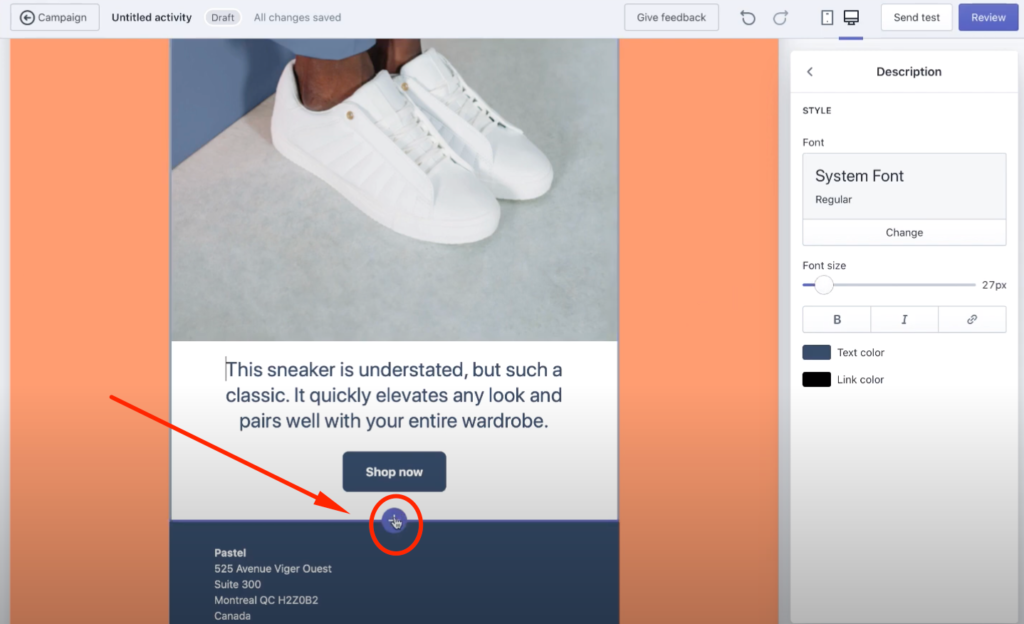 This box will appear, giving you options for a few different types of sections like text, button, image, and product.
Let's go with "Image" here.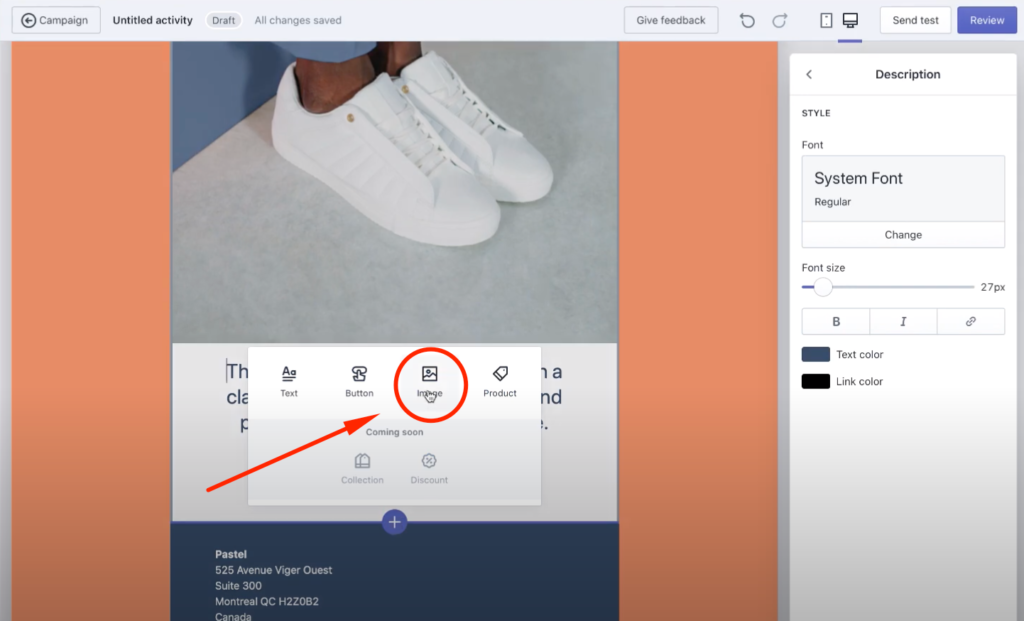 Click on "Select Image"…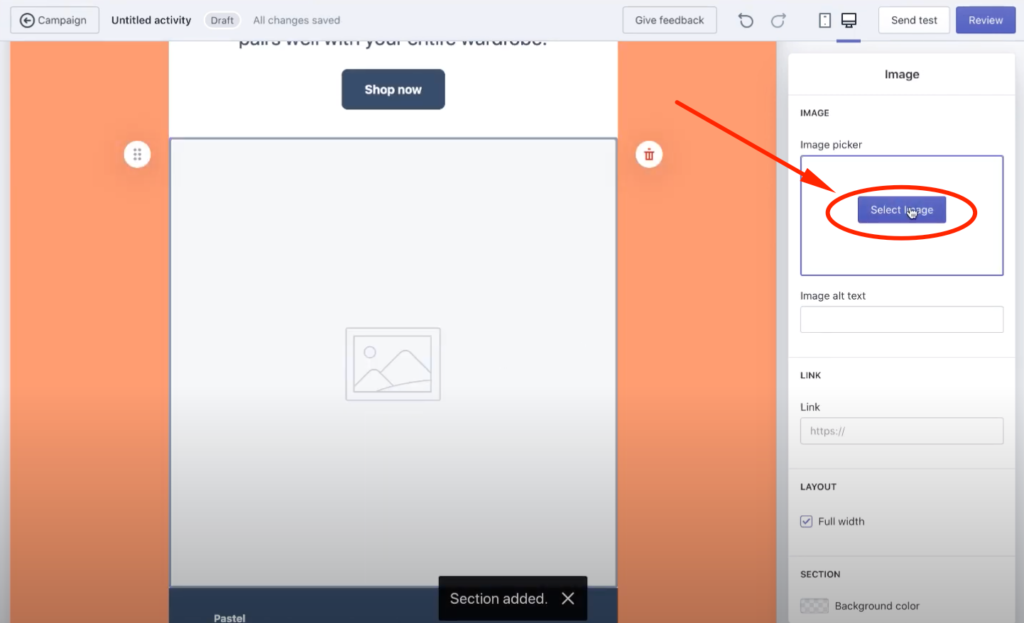 …and there's the option to upload a brand new image for this email or reuse one that's already on Shopify. Let's just use an existing one.
Click on it…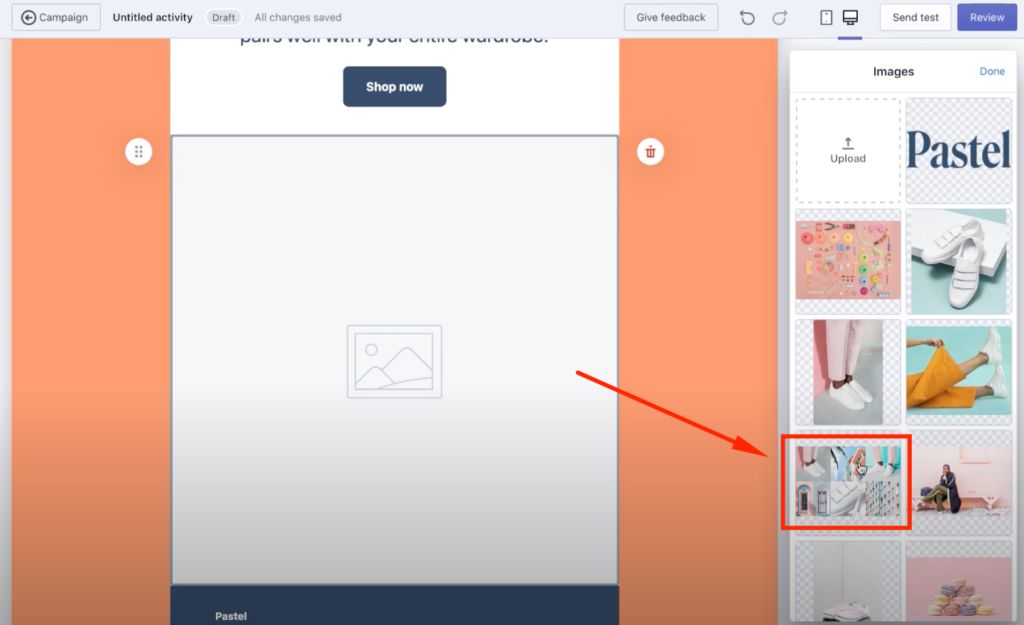 … and it appears in the email.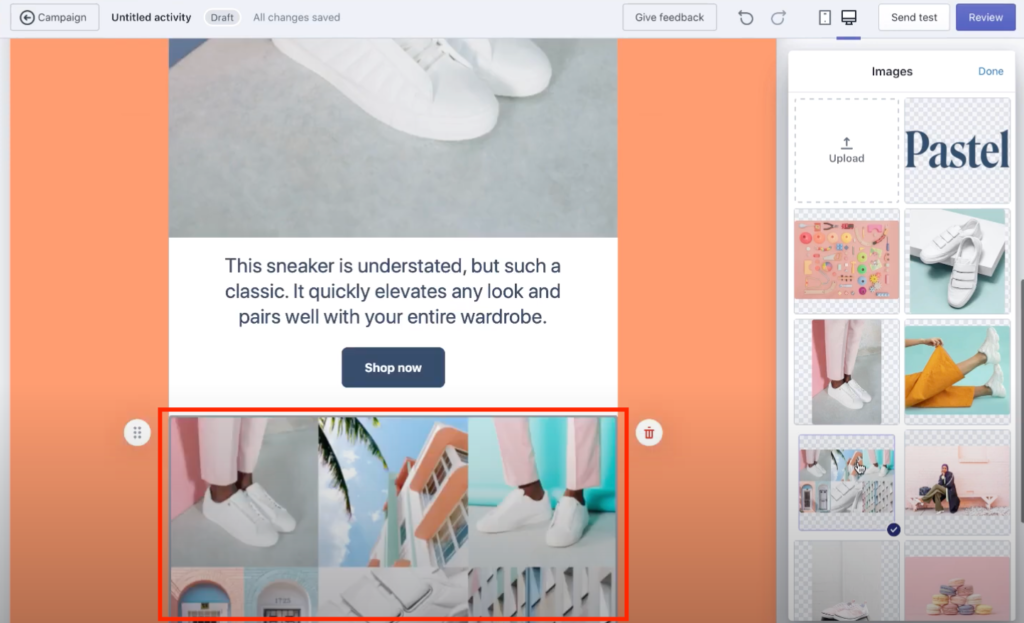 Easy peasy.
Then, it's just a matter of giving the email a subject and preview text.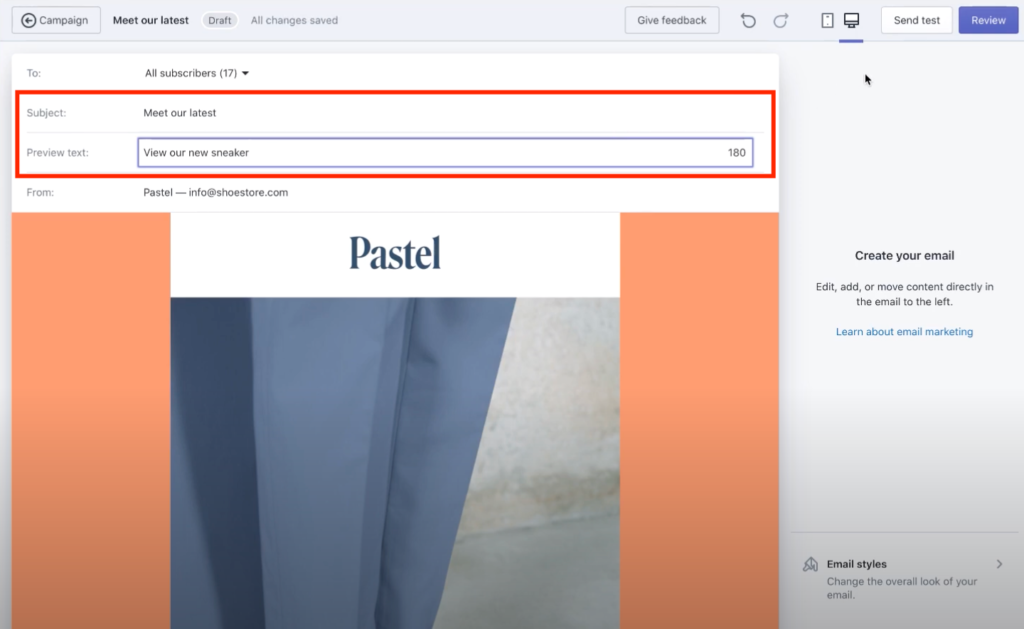 And that's it.
Also, note that you can send yourself a test email at any point of the design process so you can see exactly what it looks like from a reader's point of view.
Just click "Send test" in the top right-hand corner.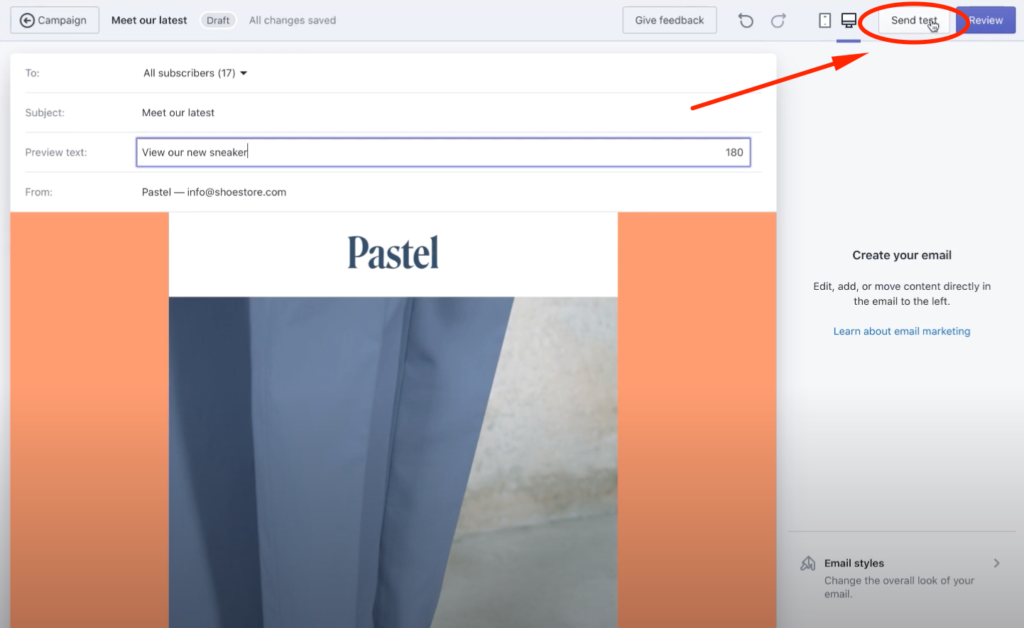 Once you've put on the finishing touches and are happy with your email, just click "Review"…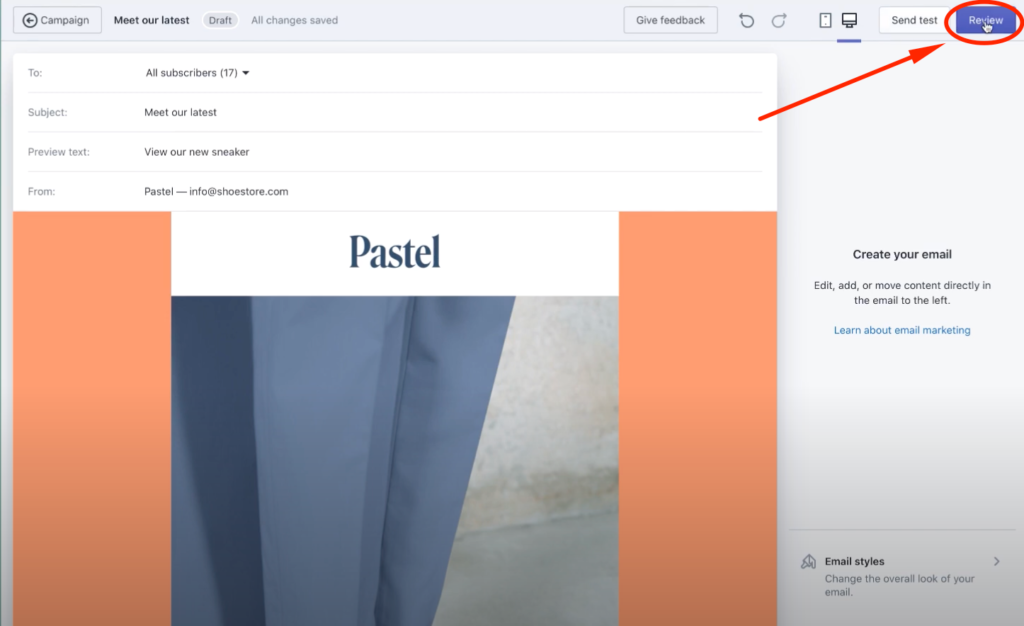 …then click "Send" and you're good to go.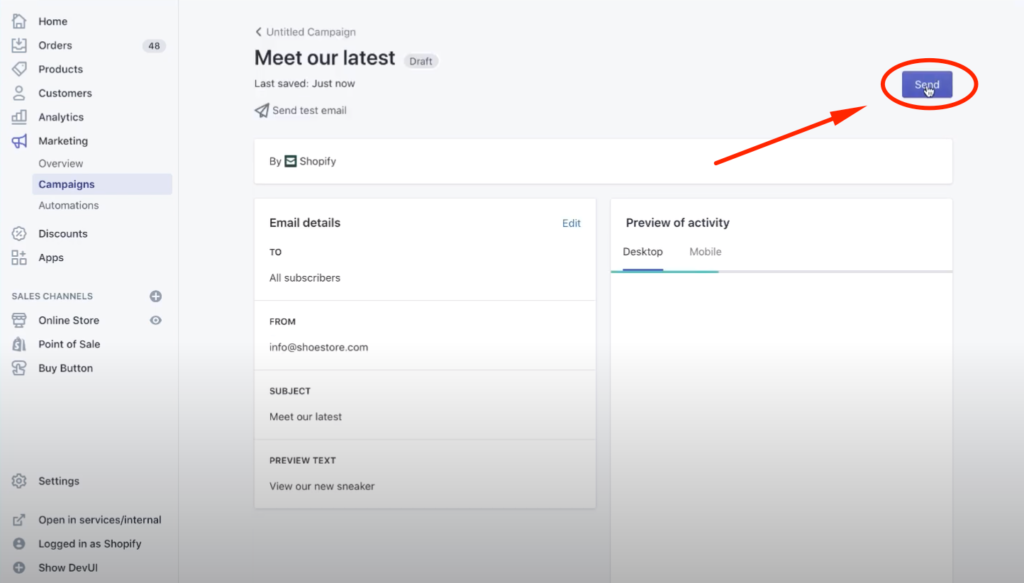 That's all there is to it.
I can honestly say that it's one of the easiest email platforms to use, and even with limited experience, the learning curve is quite minimal.
The Next Step in Shopify's Evolution
Shopify has grown like crazy since its launch in 2006 and has gained a reputation for being one of the most innovative platforms in ecommerce. And Shopify email marketing marks the next phase of that evolution.
"In 2018, Shopify consolidated a number of services into the overhead of Shopify Marketing," writes Meagan Simpson of BetaKit, a Canadian startup and tech innovation publication. "The email tool is part of a broader strategy to make digital marketing easier from within Shopify's platform."
If you already run your digital store on Shopify and either A) are looking to start an email marketing campaign or B) want your email provider to be part of your existing ecommerce ecosystem, Shopify Email is definitely worth considering.
It's already a rock solid solution, and judging by Shopify's penchant for innovation, it will become even more robust in the future.
Conclusion
Nearly a third of American ecommerce stores are powered by Shopify. And by looking at their trajectory, this number will likely increase moving forward.
In late 2020, Shopify was a bonafide powerhouse, with one of their newer features being Shopify Email. It's simple, intuitive, and incredibly convenient to use, offering an awesome store import feature that pulls in product information from your website directly into your email.
While it might not necessarily be the right email solution if you're on a different ecommerce platform like WooCommerce or Magento, it most definitely can be if you're an existing Shopify user and want to manage your digital store and email marketing campaign from one central place.
Therefore, it should be on your radar, and the walkthrough I provided in this post should give you a basic idea of how it works. For the full enchilada, check out the Shopify email marketing landing page to get all of the details.
For some ecommerce merchants though, this tool may not be able to handle all of your needs. In that case, there are still hundreds of Shopify email alternatives that can help you do more.