Some things look easy from the outside. Almost everyone with a flair for business thinks they can run a restaurant. Anyone who can put together some words thinks they can write a bestselling book.
This unrealistic optimism creeps its way into the online world. Making money from an e-commerce store seems like a breeze.
However, you realize what it takes to run an e-commerce business when it comes to managing inventory. Have too much in stock and you risk not selling all of it. Have too little and you risk not being able to meet demand and losing customers.
As a result, a new business model has gained tremendous traction in recent years: e-commerce dropshipping.
E-commerce dropshipping frees the seller from the burden of stocking inventory. This means that you can display and sell goods from your website without necessarily having them in stock.
To help you get started with e-commerce dropshipping, I'll walk you through how dropshipping works, its advantages and risks, and how you can start your own dropshipping business.
Table of Contents
What is E-Commerce Dropshipping?
E-commerce dropshipping is a business model where you, as a seller, can sell items without keeping them in stock.
Instead, you partner up with manufacturers who ship items directly to the customers who place orders through your website.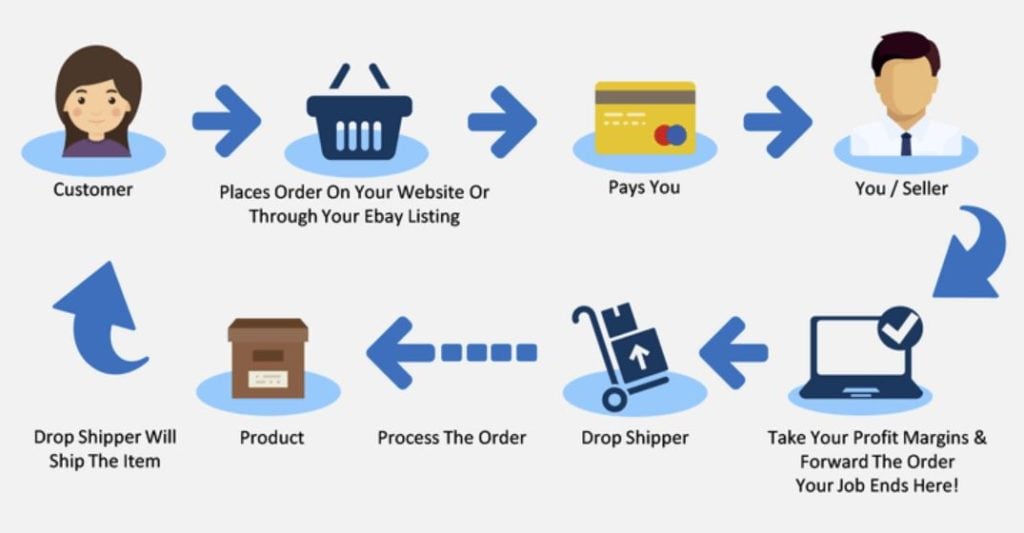 Source: TurnKey
With a dropshipping business model, you can focus solely on selling and don't worry about keeping up inventory with fluctuating product demand.
The rising number of dropshipping sellers and manufacturers is a further testament to the popularity of this business model. According to a study by 3dcart, 23 percent of online transactions are related to dropshipping, amounting to a total of $85.1 billion.
However, before you decide to take the plunge, it's important to understand the e-commerce dropshipping model—with its benefits and risks.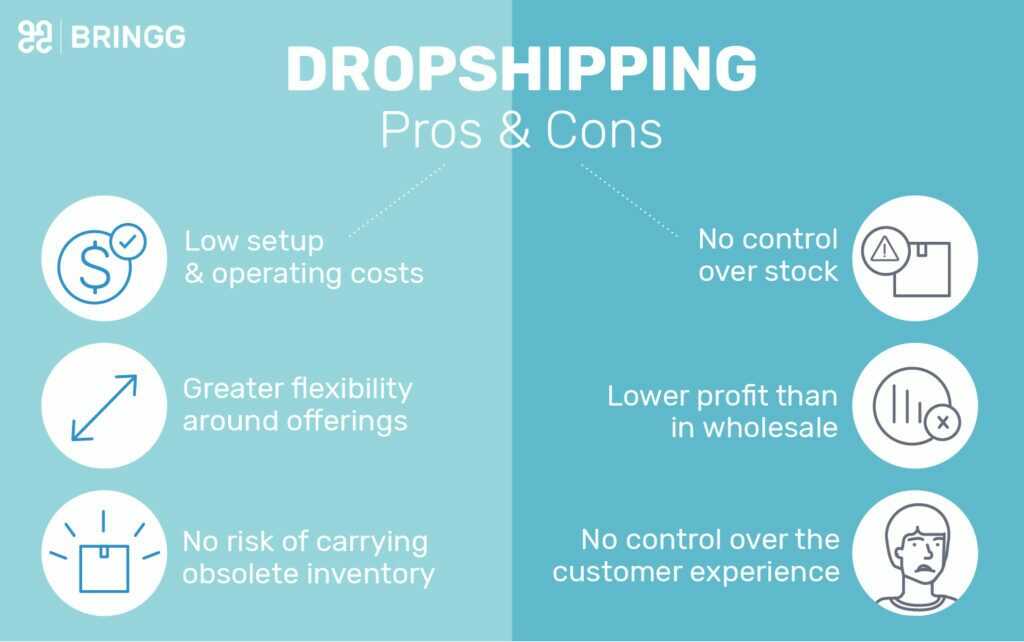 Source: Bringg
Benefits of a Dropshipping Business
E-commerce dropshipping helps you avoid holding inventory. In fact, this can have implications that reach farther than you might realize. Let's take a close look at the benefits you can expect from e-commerce dropshipping.
1. Zero Upfront Inventory Costs
A direct benefit of not having to keep items in stock is not having to buy them in the first place. This shaves a significant chunk of the cost off your plate when launching an online store, lowering your overall risk.
As a result, dropshipping becomes a lucrative option, especially for risk-averse sellers. If you don't have the money or willingness to purchase inventory upfront, you can collaborate with suppliers who are willing to handle stocking and fulfilling purchase orders.
2. No Logistical Headaches
Apart from buying and stocking inventory, a major pain point for retailers is handling logistics.
The printing, packaging, and shipping of items can consume a great deal of time and require experience and expertise to manage properly.
This is also an area in which consumers are relentless and less forgiving. 64 percent of millennials are more likely to buy if the same-day delivery option is available, and 61 percent of shoppers are willing to pay more for same-day delivery.
Starting a dropshipping business spares you from worrying about these details since the supplier takes care of order fulfillment.
3. Operate from Anywhere
With e-commerce dropshipping, you also get the flexibility of location. Your dropshipping business can be managed from anywhere as long as you have a strong Internet connection.
If you're at a place from where you can communicate easily with suppliers as well as customers, there's nothing stopping you from conducting business.
Risks of a Dropshipping Business
So far I've covered the major benefits of e-commerce dropshipping. But that's not to say that the dropshipping business is a bed of roses. If you don't know what you're doing, dropshipping can quickly turn into a nightmare. Let's see how.
1. Little Control Over Shopping Experience
As a dropshipper, you're the one marketing and selling products. This essentially means that it's your brand on the line.
If a supplier fails to deliver the expected quality within a reasonable timeline, it's not his reputation that will get tarnished. It will be yours, although you have no control over how the product is made or delivered.
This can be a big risk if you're not selective enough while choosing suppliers to work with.
2. Low Profit Margins
Another negative aspect of e-commerce dropshipping is the lack of room you have to make a profit. A dropshipping business is a tradeoff between low overhead and high returns.
Granted, dropshipping allows you to get started easily. However, because it's so easy, the barrier to entry is low. If you can sell a product, so can hundreds of other sellers, thereby increasing the competition and lowering profit margins.
Ultimately, it's a game of volume. You should be ready to sell a lot of products just to survive in the dropshipping business, let alone turn a profit.
According to Fit Small Business, you can use the following variables to make a good guess about what type of income you can expect from e-commerce dropshipping:
20 percent margin
2 percent conversion rate
Then, to calculate a working estimate, use the following equation:
3. Shipping Can Get Complicated
Most dropshippers don't work with a single supplier, but multiple at the same time. This means that similar products may get sourced through different suppliers, leading to complications in calculating shipping charges.
Say a customer buys three products, and all are fulfilled by different manufacturers. As a dropshipper, you'll end up incurring three separate shipping costs for sending each item.
If you care about customer loyalty, you can't possibly pass on these charges to the customer. And even if you decide to charge your customers, calculating these costs can be complicated.
How to Set Up a Dropshipping Store
Now that you're aware of the benefits and risks associated with e-commerce dropshipping, you're ready to make an informed decision about launching your dropshipping business.
Finally, I'll go over the process of getting started with e-commerce dropshipping, step by step.
Step 1: Pick Your Niche
The more dropshipping stores open on the web, the more competition you're going to have. That's why picking the right niche is crucial.
Naturally, you should pick a market you'd like to operate in, based on your experience and expertise. However, make sure that your niche also makes business sense. Otherwise, your business will remain a hobby and not turn into a real venture.
There are a number of ways to research the market, check demand, and analyze if your products will bring in profit. For instance, you can search your product's name in AliExpress to see how many results show up, how much they sell, the type of reviews they get.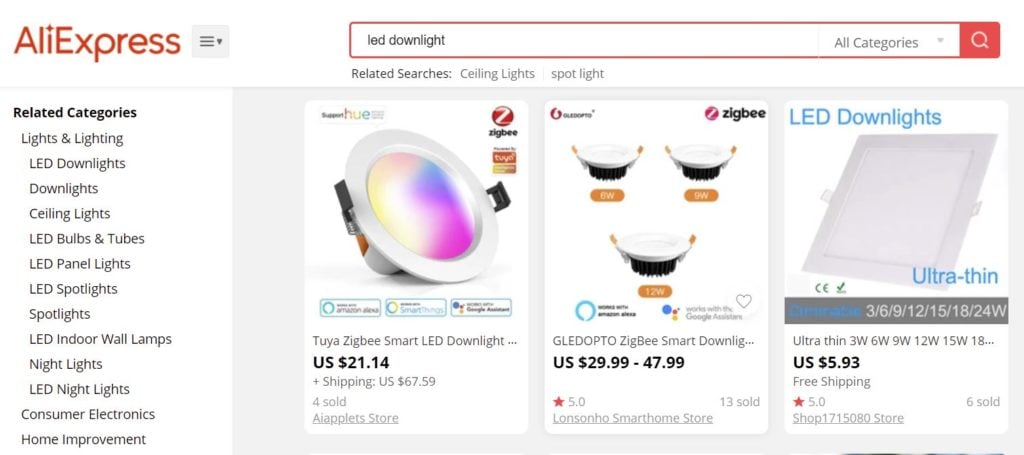 Another way is to analyze search volumes with Google Trends. It will show you how the interest in your product has changed over time, as well as related queries and products.
Step 2: Build Your Dropshipping Website
Building even a simple website for the first time can be complicated, let alone designing a full-fledged e-commerce store.
Luckily, there are a number of e-commerce solutions to power your store. Most of these solutions allow you to build an e-commerce website without having to worry about technical aspects like web hosting or coding in exchange for a fixed monthly fee.
Next, you'll need a professional domain name to get started. Come up with a name that would fit your brand and check its availability with a reputable domain name registrar, like NameCheap.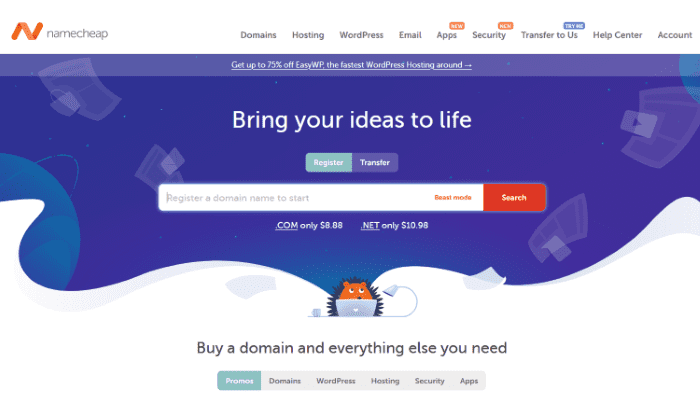 Once you purchase a domain name, you can easily get started with an e-commerce platform like Shopify. Shopify's basic plan, for instance, costs $29 per month.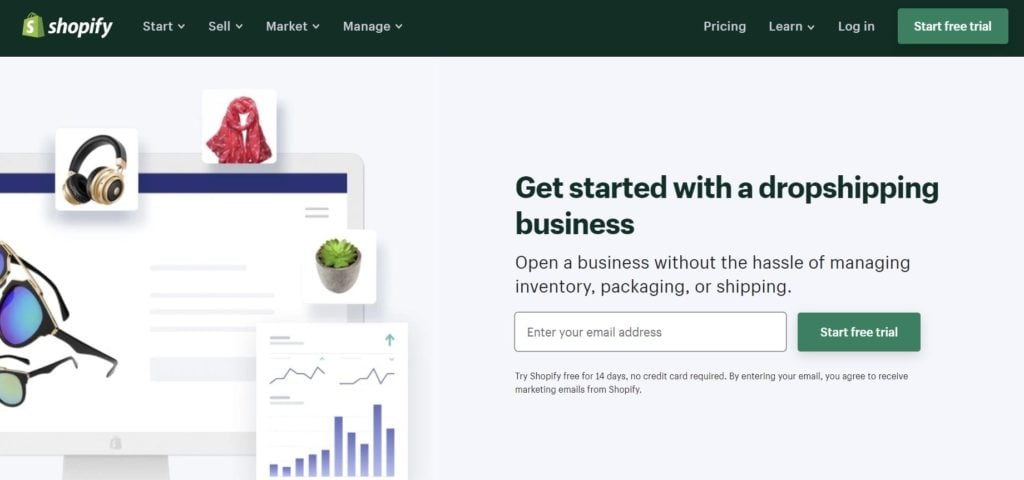 As your e-commerce dropshipping store grows and requires more bells and whistles, you can upgrade to an advanced plan ($299 per month), and eventually, the plus plan ($2000/month).
Shopify doesn't just help you host and build your website but also makes it easy to connect with dropshipping platforms (like Oberlo) and add products to display on your website. On that note, let's see the next step.
Step 3: Source Products From Suppliers
Managing your dropshipping business becomes really easy when your e-commerce platform can seamlessly integrate with your dropshipping solution.
If you are using Shopify as your e-commerce platform, for instance, sourcing products is a breeze with the Oberlo app.
Oberlo provides you with a range of products from vetted, trustworthy suppliers. All you need to do is select the products you want to sell and set your prices. Plus, you can also import products from AliExpress.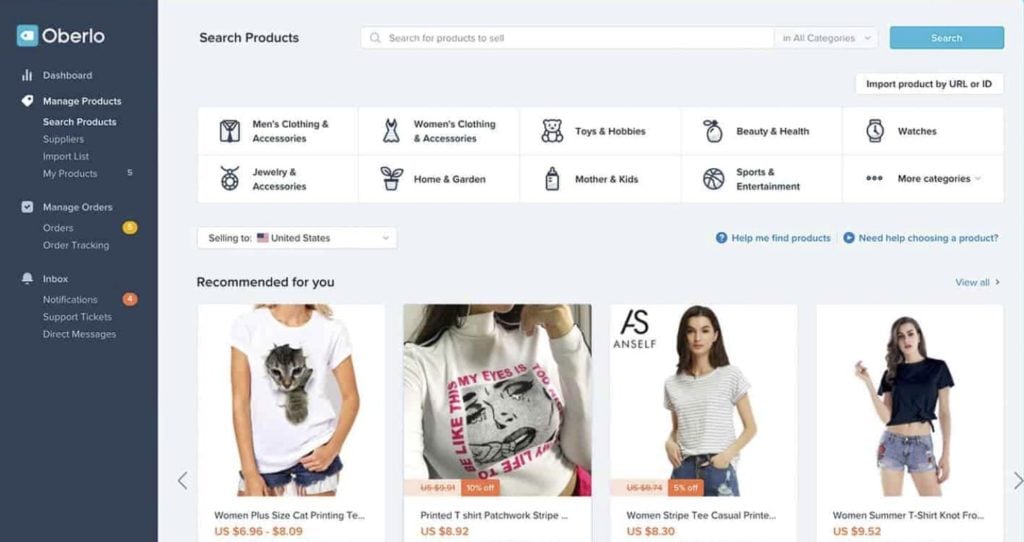 Another great feature you get with Oberlo is bulk ordering, which means you can place up to 1000 orders in one go, along with fast shipping.
Oberlo's pricing ranges from $29.90 to $79.90 a month.
Step 4: Promote Your Dropshipping Store
If all the business activities involved in your dropshipping store were boiled down to one job description, it would be selling.
As a dropshipper, your primary function is to excel at sales and marketing. And if you can't do that right, your business is likely to fail.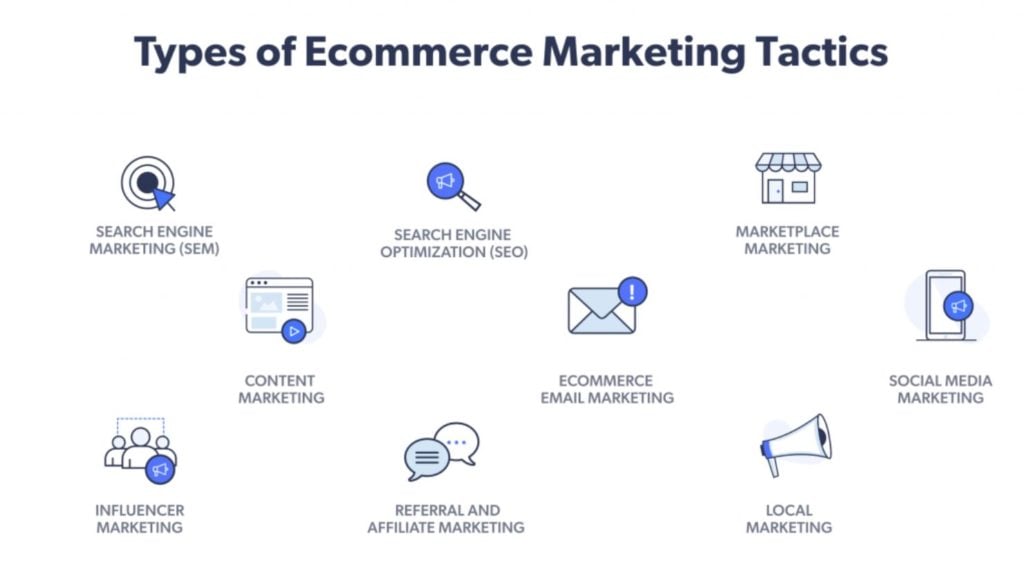 Source: Miva
The most common channels dropshipping store owners use to drive traffic are Google and Facebook ads.
However, advertising is expensive. For example, DemandJump found the average customer acquisition cost (CAC) for display advertising to be $65.80, and for paid search to be $45.27.
Not only you need to factor these numbers into your budget, but also have a long-term content marketing and SEO plan in place. You can learn more about e-commerce marketing strategies here.
Over to You
The idea of launching an e-commerce dropshipping business sounds exciting. However, you should also keep in mind that it's not easy.
Like any other business, it requires sweat and blood, and the ability to manage relationships with both suppliers and customers. You can only succeed when you know how to sell and maintain a high standard of customer service.
So if you're up for the challenges ahead and ready to put in the effort, dropshipping can be your perfect opportunity to build an online business with low maintenance and potential to go big.