Research shows that more than a third of consumers shopped online this year—exceeding previous years.
Considering Covid-19 pushed most retailers to change their selling strategy and improve their online channels, this is hardly surprising.
Following the direct-to-consumer, or DTC, model, you can sell directly to customers online. Meaning, you can cut out intermediaries, deliver what customers want, when they want it, and own the buyer's journey.
The DTC route also allows you to gather direct consumer insights, making it easier to solve their pain points and deliver authentic, memorable experiences.
To inspire your own store, I put together seven direct-to-consumer examples from brands that use customer insights to develop products that align with their needs and wishes.
Our Favorite Direct-to-Consumer Examples
1. Bombas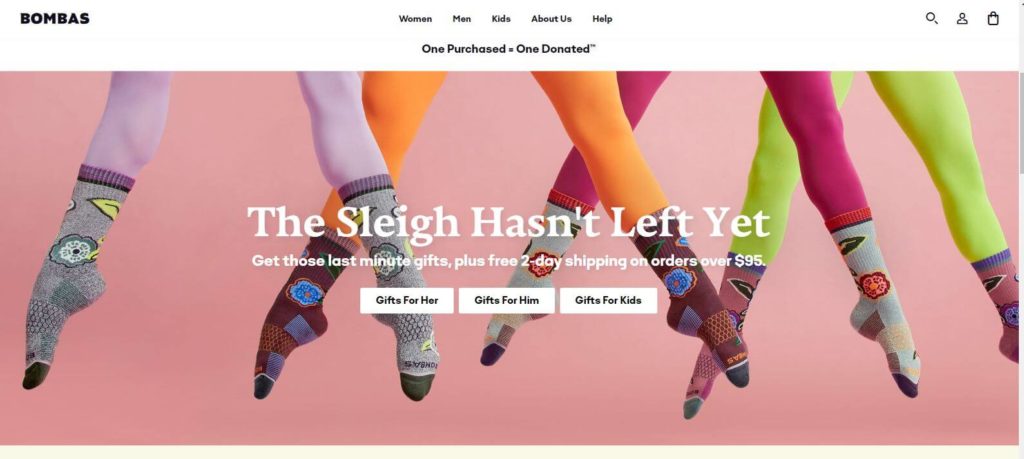 Have you ever experienced clothes so comfortable that you don't want to take them off?
Bombas's raison d'etre is to create a comfortable world for everyone with its socks and clothes.
The DTC company listened to its customers' pain points by, for instance, removing the seams from its socks, which can often dig into the toenails, and by developing a plush product that helps you walk around the house without needing any slippers, even when the floor is cold.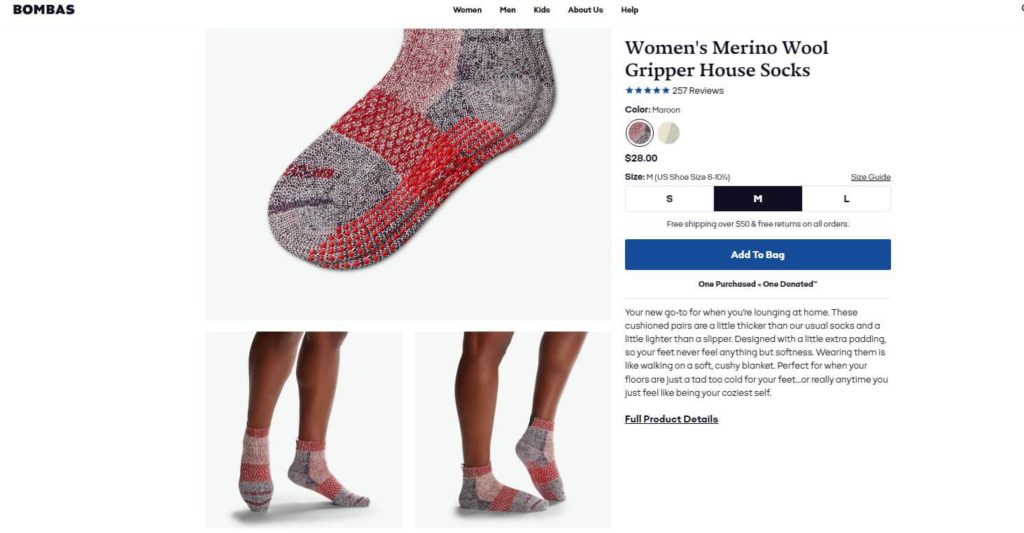 Bonus: This sock also possesses a pull tab at the back so that you can easily pull it off and put it on.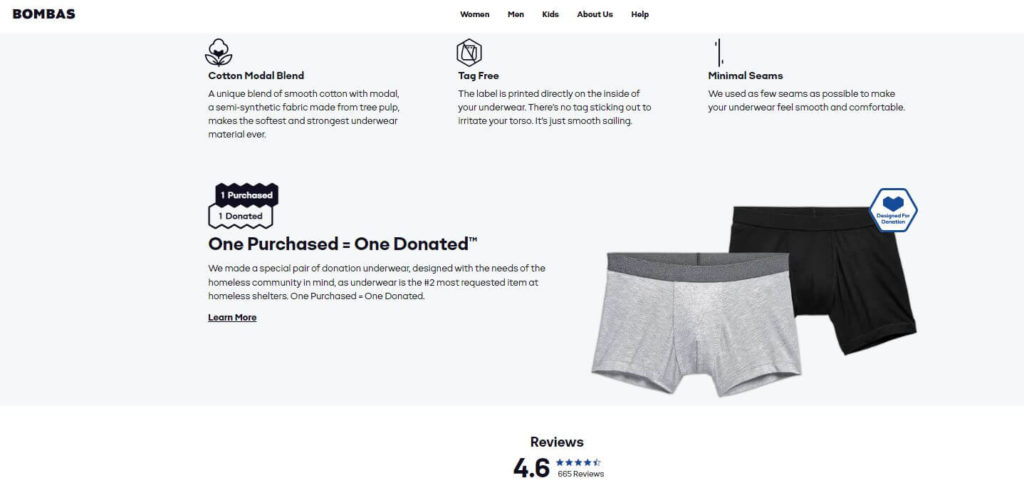 Similarly, Bombas created a special collection of underwear, blended with "beech tree pulp fibre," so that its products last longer, wash after wash. Unlike most underwear brands, Bombas's product is tag-free, so you won't find an annoying label on the inside that can irritate your body.
It's these small details that can separate direct-to-consumer brands from the rest.

What's more, when you buy an item from Bombas, you are also helping the homeless community, as the company donates one product each time.
Lastly, Bombas also has a 100% happiness guarantee for its customers, so that a customer only keeps clothing that meets their standards.
2. AdoreMe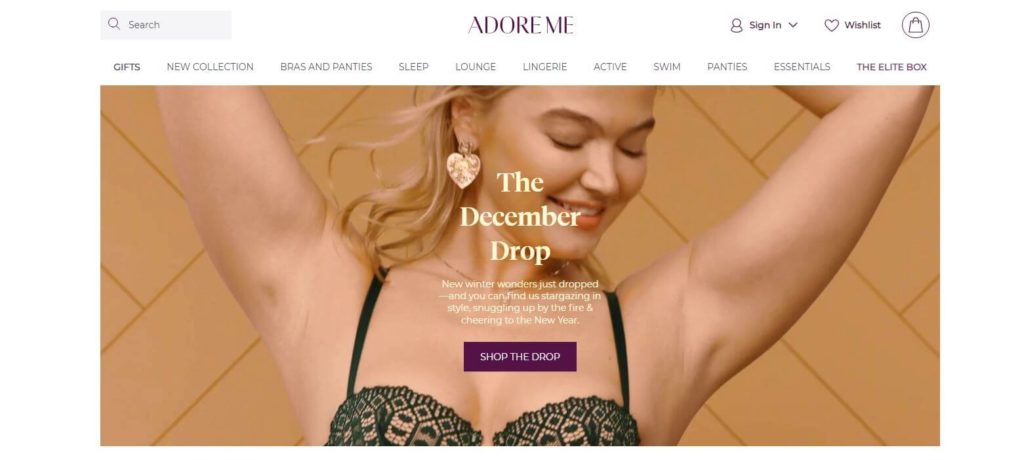 With the goal of making sustainable fashion affordable for all, AdoreMe aims to be different by offering extended sizing across all its products, which is uncommon among most underwear brands.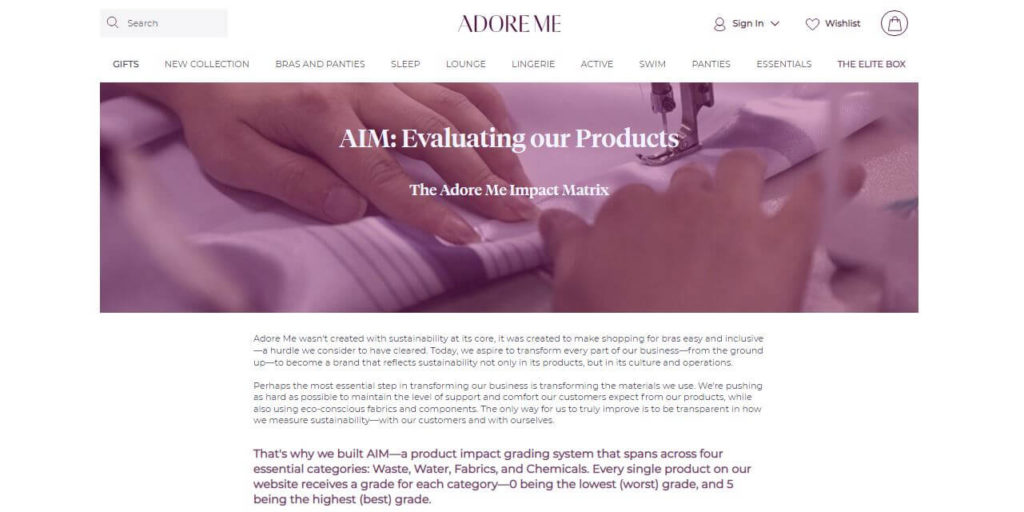 Furthermore, it developed the AdoreMe Impact Matrix to help its customers understand each product's environmental impact.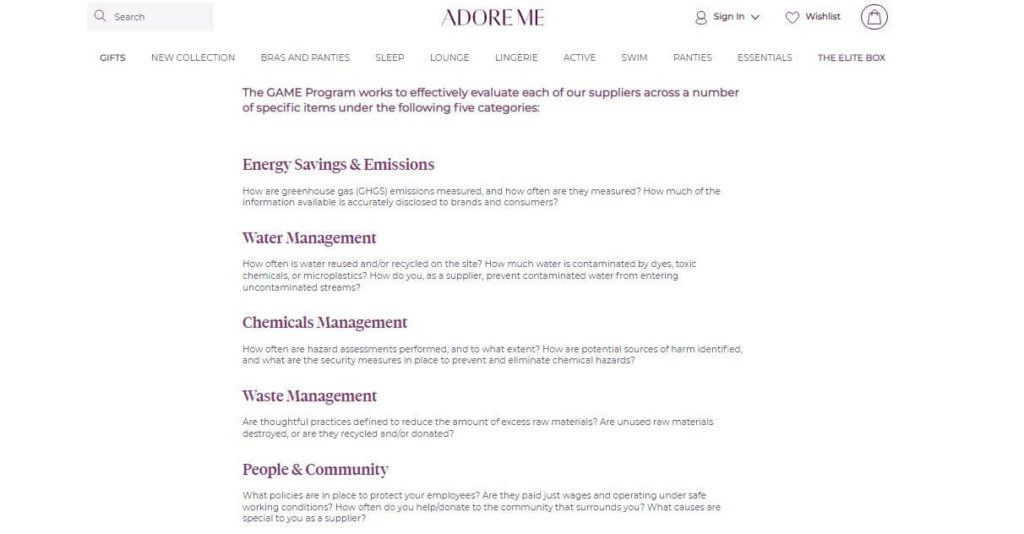 In the same way, its GAME programme works to create a sustainable supply chain where AdoreMe can work with trusted suppliers to push each other's goals.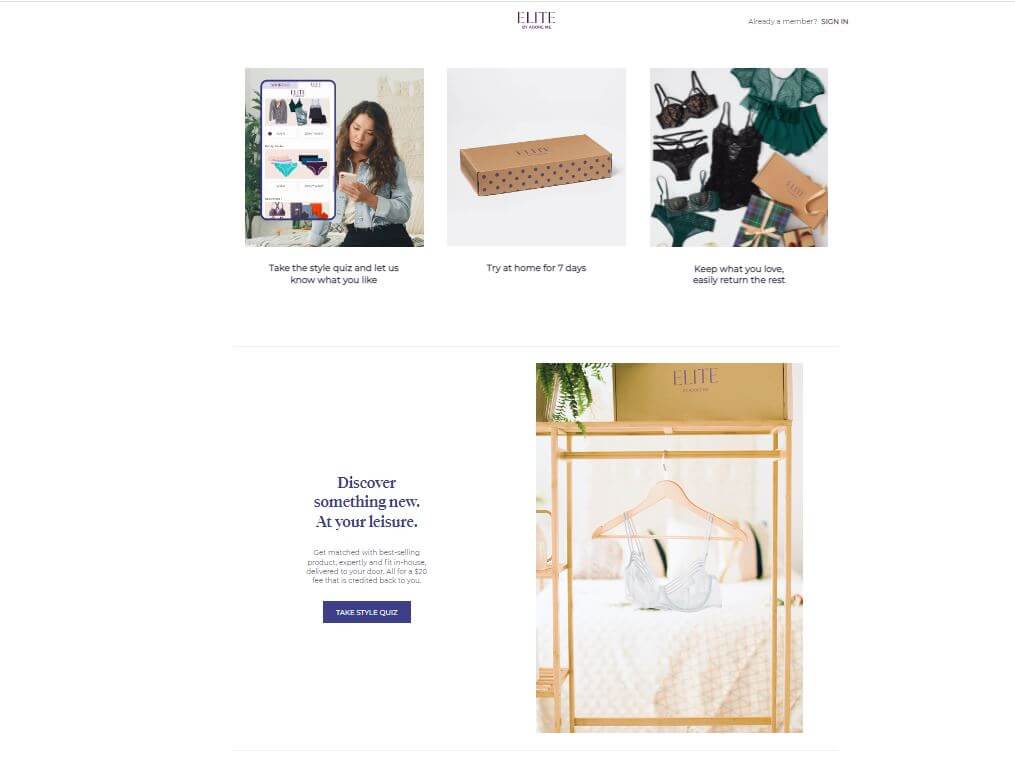 AdoreMe also makes it easy for new customers to try out a selection of lingerie, sleepwear, activewear and more through its personalized Elite Box.
Customers start by taking a quiz to discover what they like, and pay $20, which covers shipping, handling, and stylist costs. Next, customers can try these products on at home, keep what they like and return the rest of the items for free.
It's a brilliant direct-to-consumer example with a focus on customer satisfaction.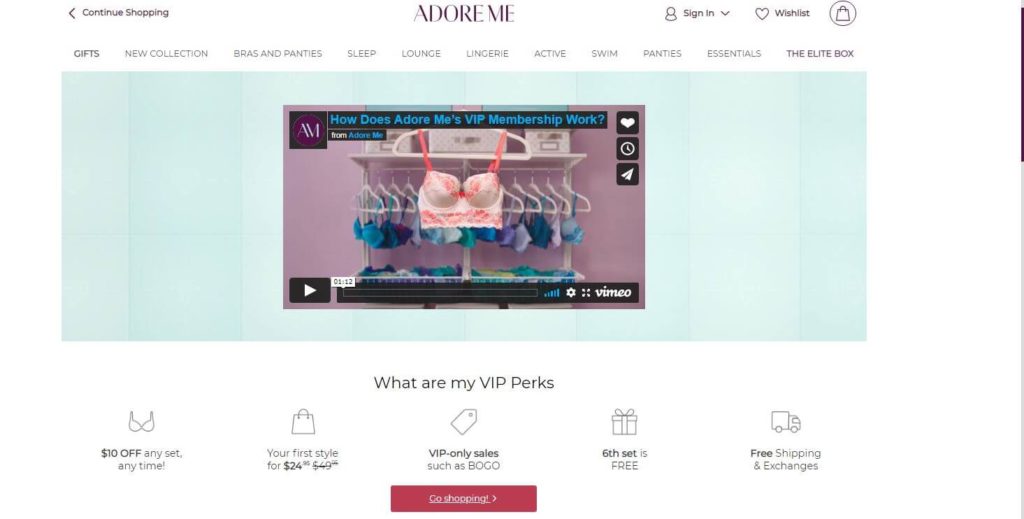 AdoreMe also has a loyalty program, where it rewards return customers with discounts, access to exclusive sales, and free shipping.
3. Estrid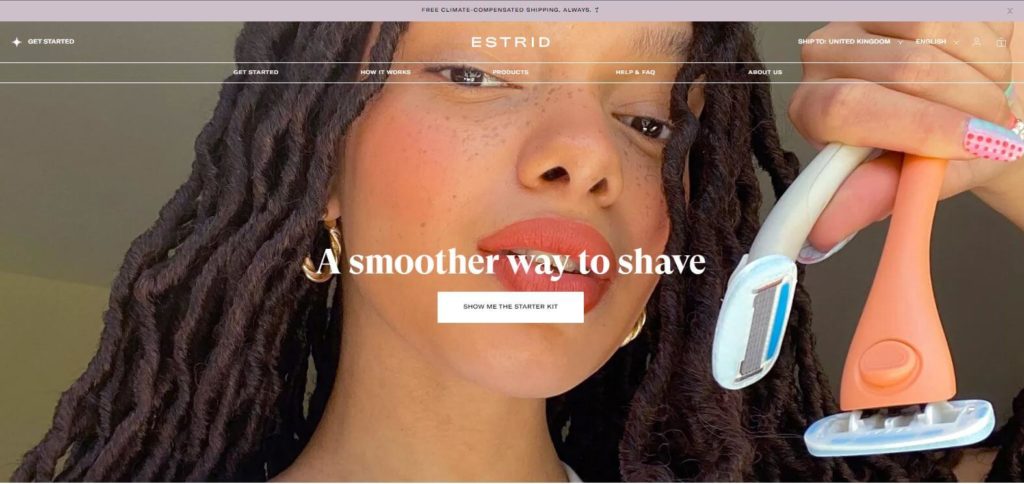 Estrid is a Swedish direct-to-consumer company, born to make "bad shaves" a thing of the past.
Its affordable razor starter kit comes with a steel handle in different colors, a wall-mount, and two razor blades.
It is vital for this razor to be affordable as Estrid wanted to avoid gender-based discriminatory pricing or the "pink tax", which is a common phenomenon for female beauty products.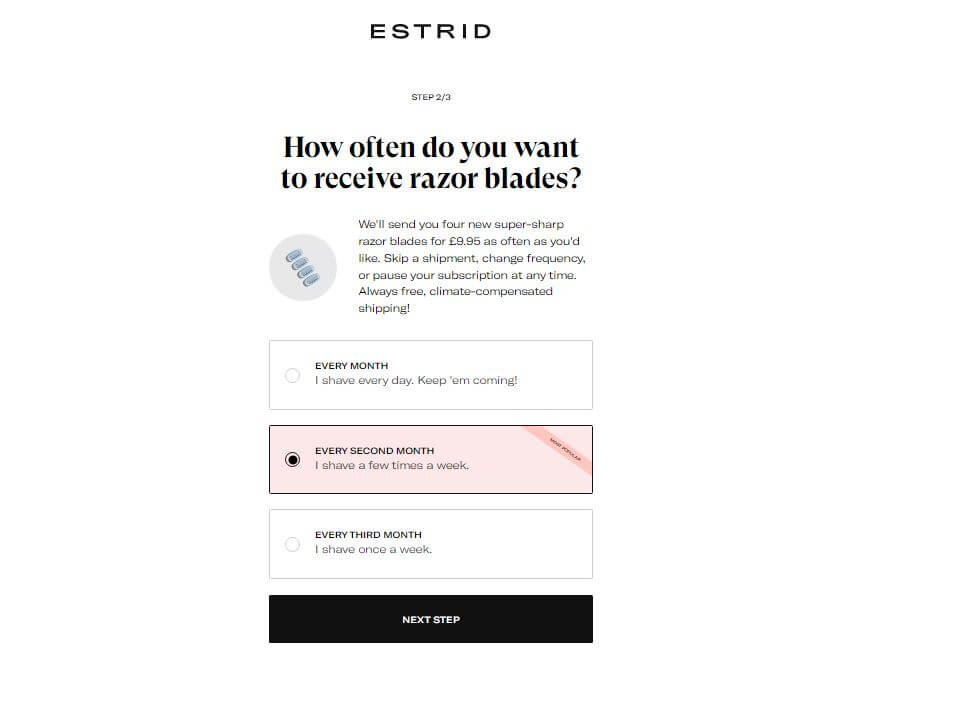 Estrid's flexible subscription means customers can pause, cancel, or change when they want new blades shipped out. This way, the customer controls shipping, which is also climate compensated, meaning that Estrid continually reduces its environmental impact.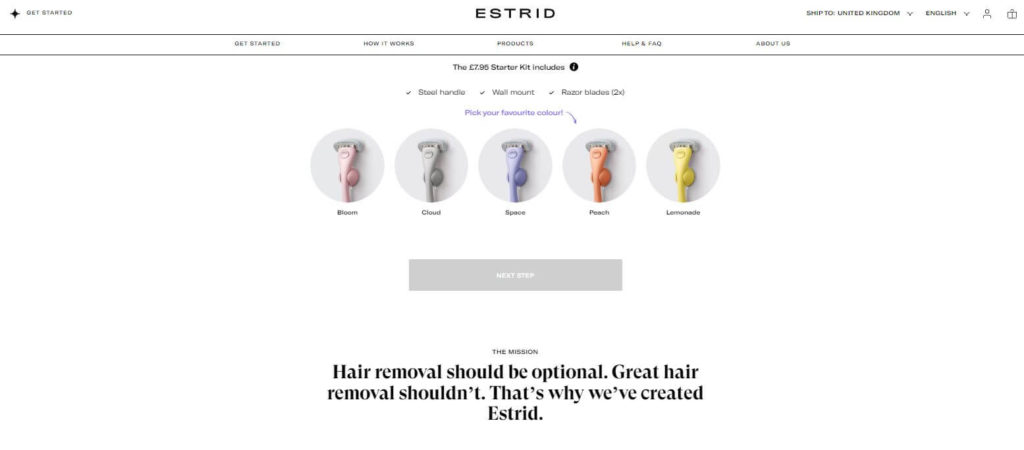 Rather than using animal byproducts to create its razor strips, Estrid uses natural, planet-friendly ingredients like cocoa butter and aloe vera.

Lastly, Estrid takes gender equality seriously and donates 1% of all sales to Women For Women International. By supporting this nonprofit that helps female survivors of war rebuild their lives, Estrid proves that it is female-empowered.
All in all, Estrid is a great example of a DTC brand focusing on a single, high-quality, affordable product with a clear vision.
4. Hungryroot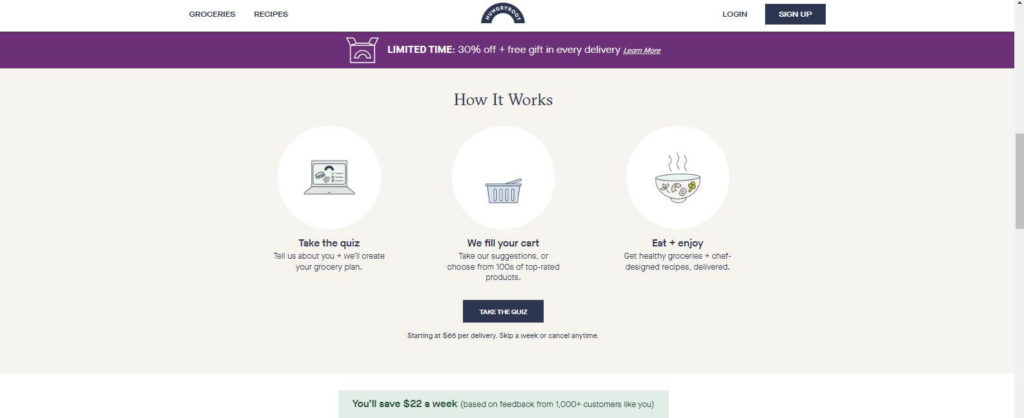 Most diets or healthy eating subscriptions fail as it forces a customer to avoid eating what they like. Hungryroot does things differently as it believes that "healthy" looks different to everyone and helps its customers find recipes that they want to make.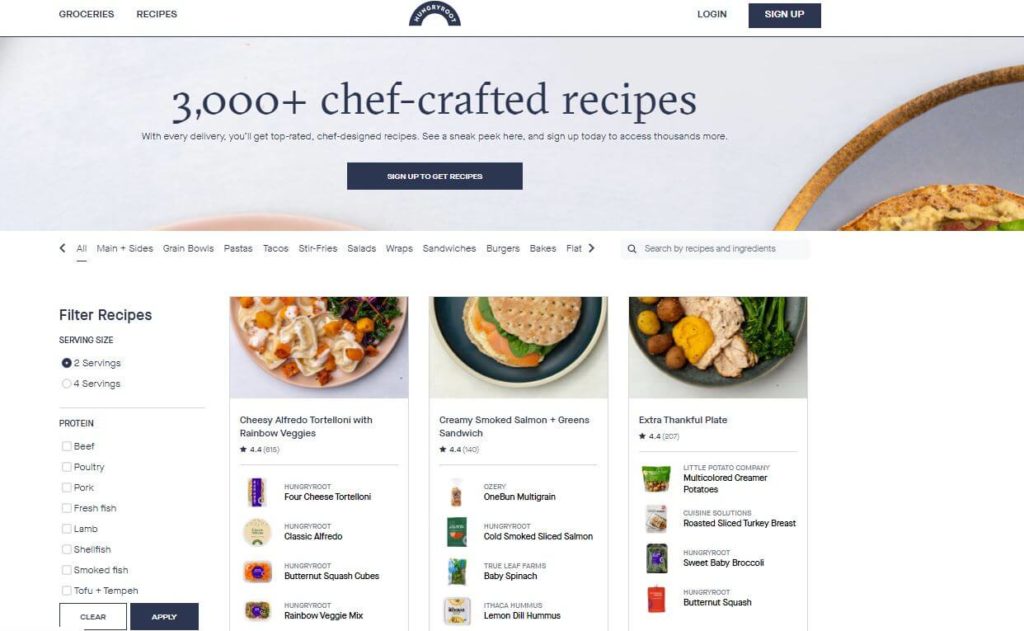 For this, it has a recipe page to give you a taster of the type of food you could be eating and how easy it would be to prepare using a minimal amount of ingredients.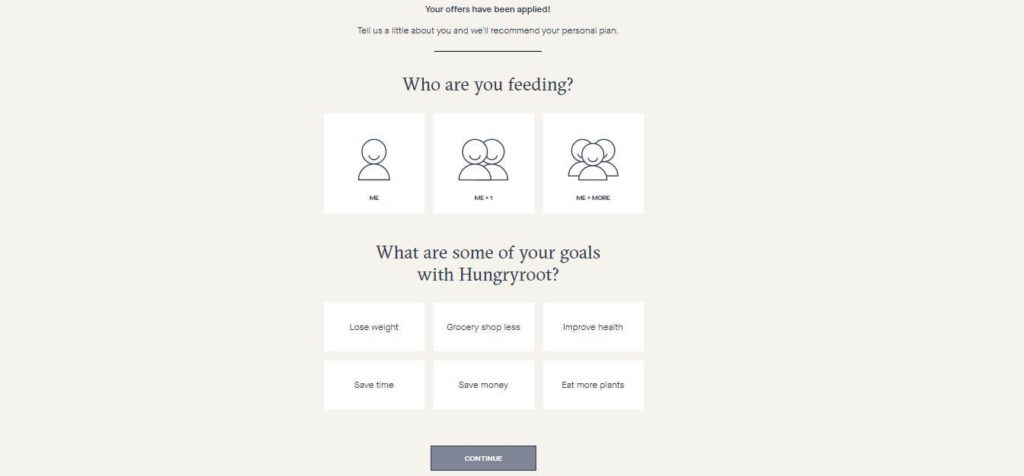 Once customers tell Hungryroot about their food goals, the company develops a grocery plan that fits these goals. As a result, customers save time on meal planning, as well as money—otherwise spent on food they don't need.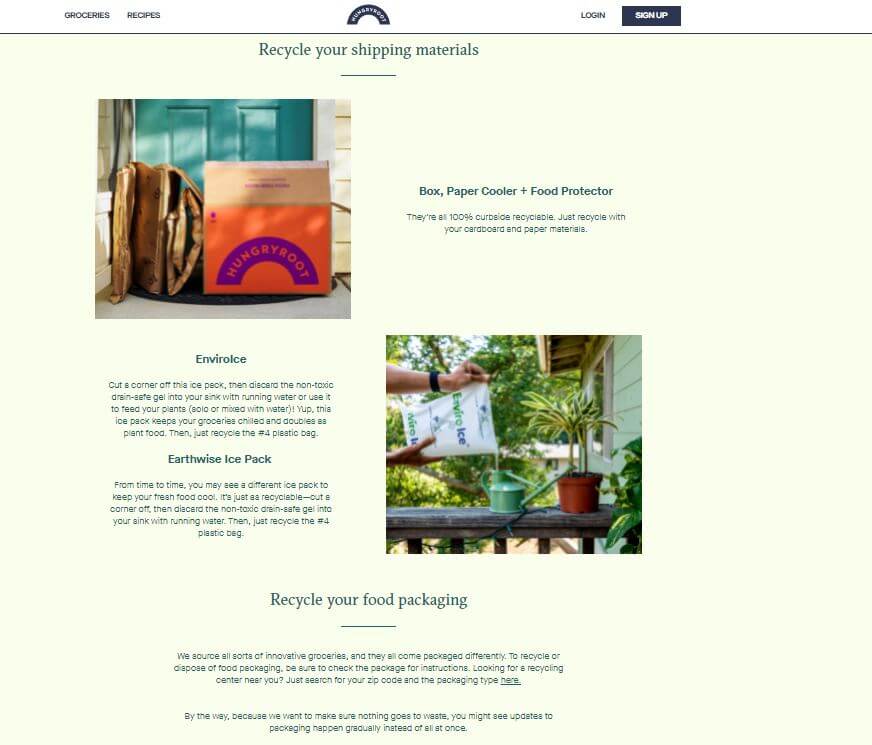 Lastly, Hungryroot wants to help customers feel better about their impact on the planet. Besides using recyclable food and packaging, Hungryroot minimizes food waste in its supply chain. If the DTC company does have excess food, it donates these items to the local food bank.
5. Burrow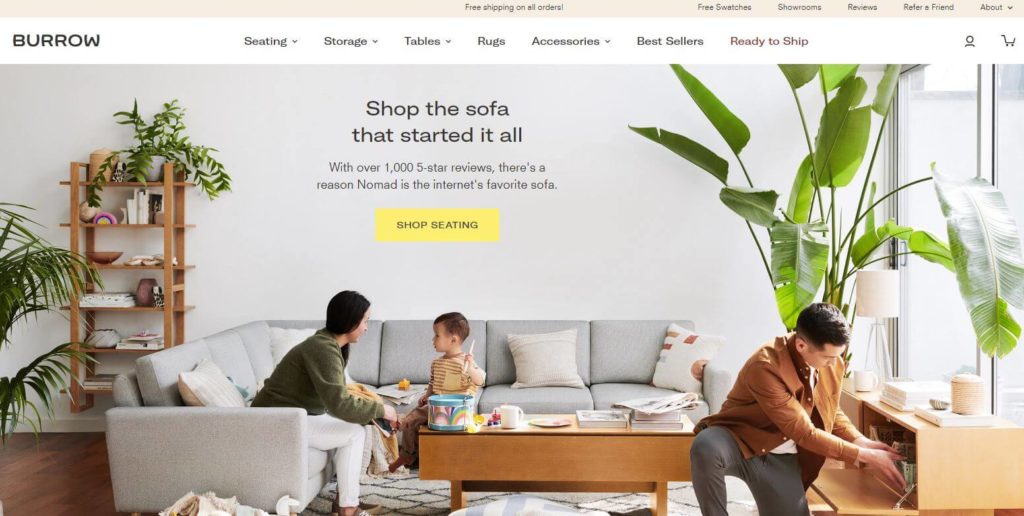 Relaxing on a new sofa is fun, but having to assemble it yourself with unclear instructions is certainly not.
Even if you put it together once, it doesn't end there. It's often challenging to move them around as you wish. But Burrow, a DTC furniture company, isn't like that.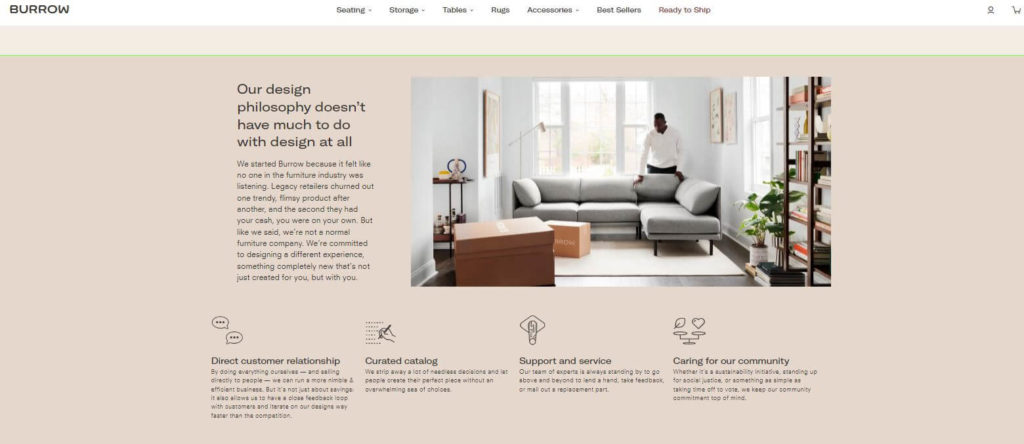 The company wants to help customers buy furniture that is easy to assemble and lasts for a long period. To make this happen, it has developed sofas that can be pulled apart and put together to fit your needs at any point in your life.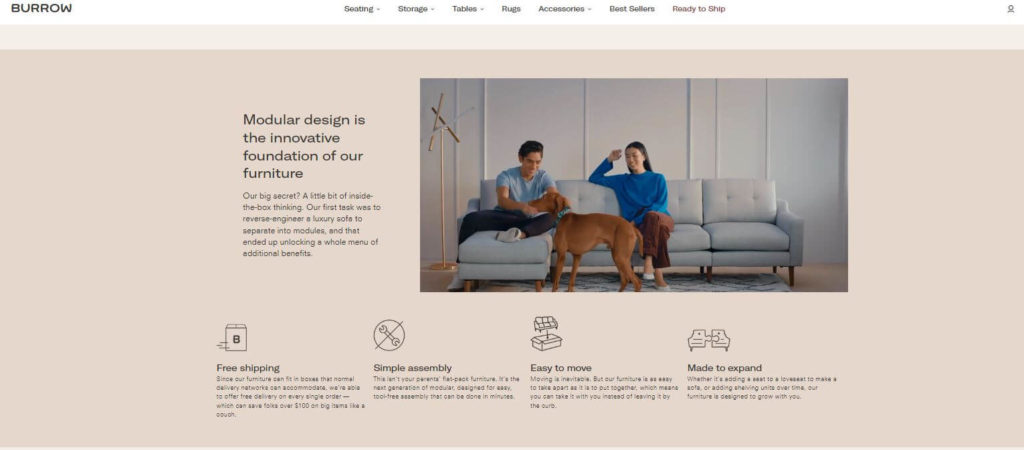 For example, some of its products come with several ways to put it together, so you can move modules of the couch around, depending on your requirements, and fit in other furniture pieces like side tables or an ottoman.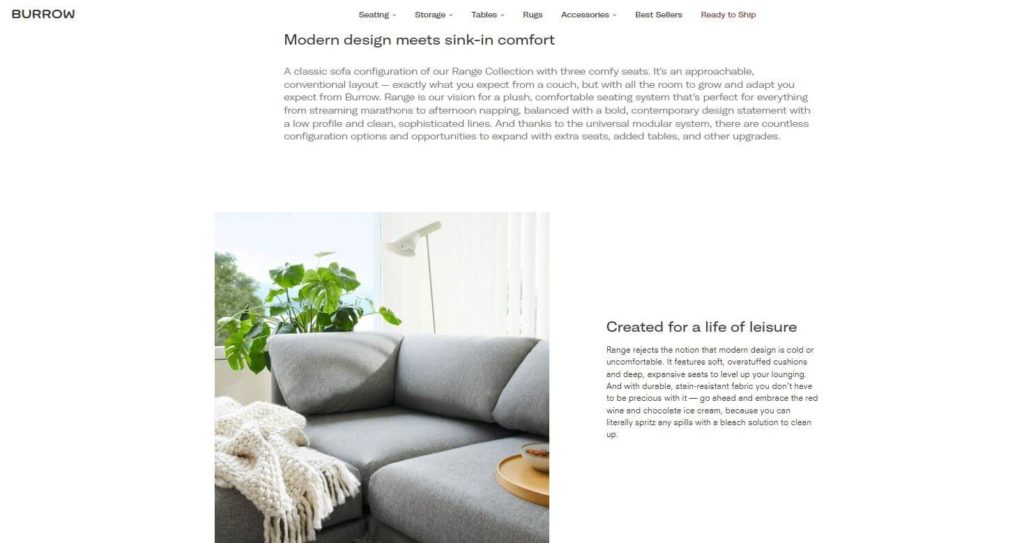 It also means that if your family gets bigger in the future, the 3-seater sofa can be made bigger. More importantly, this sofa is made from stain-resistant fabric so that it lasts no matter what you drop on it.
6. Quip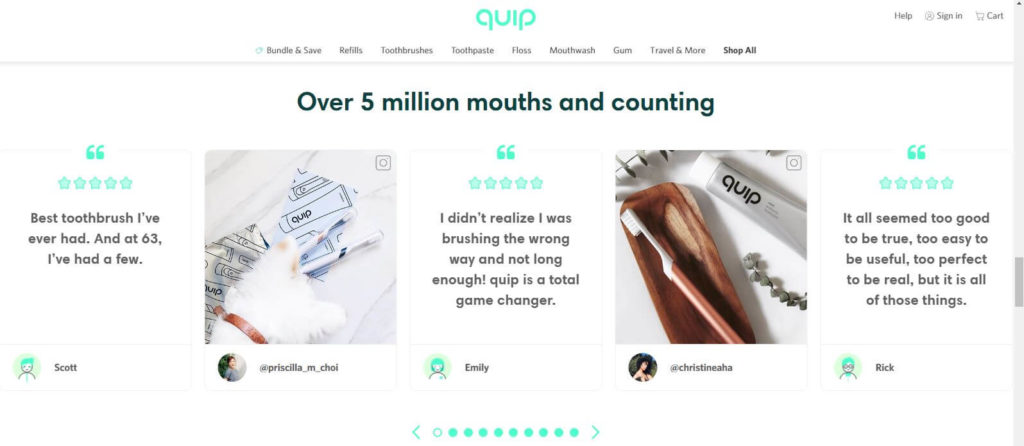 For consumers wanting a more straightforward solution to oral hygiene, Quip, another DTC company, has developed affordable and easy to use products.
Quip helps people combat bad habits such as brushing too hard, not flossing, or not replacing your brush enough.

As it cuts out the middleman by selling directly to the customer, it has time to communicate with hygienists, dentists, and dental students to create valuable products.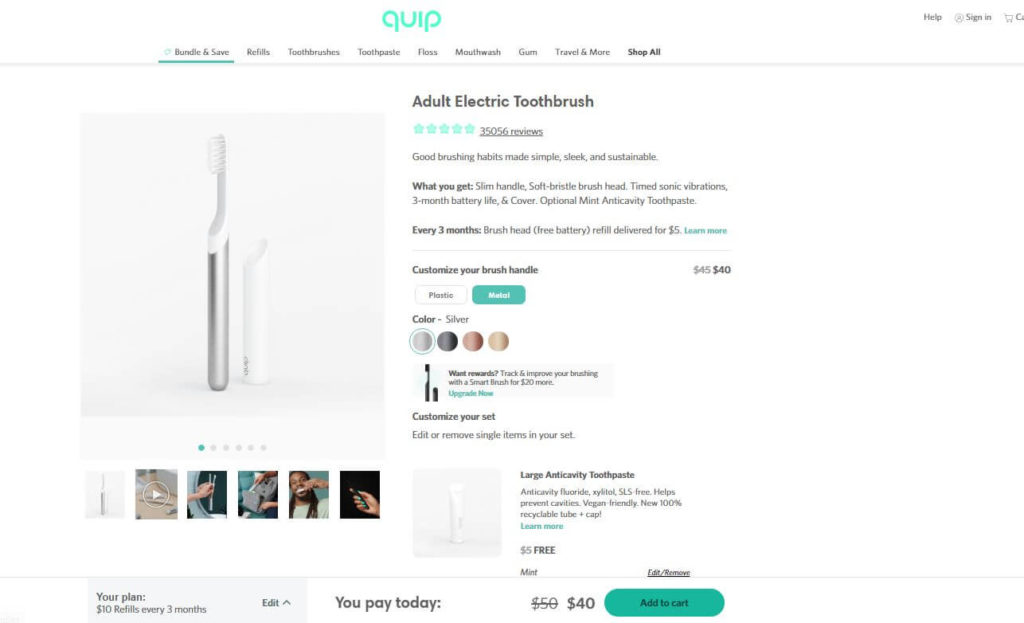 Quip's main product is an electric toothbrush that comes with timed sonic vibrations that tells you how long you should brush. What's better, customers can benefit from a refill plan to replace their brushes every three months.
Quip offers other practical, innovative products as well, such as a reusable flossing dispenser and a travel-ready gum dispenser.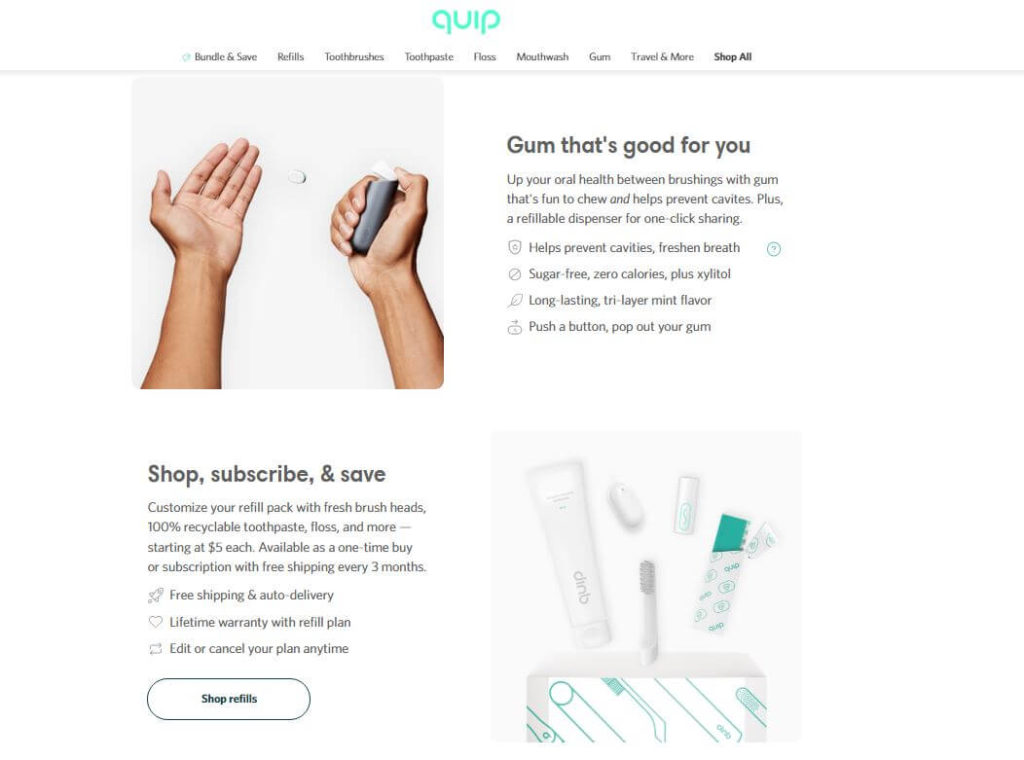 Overall, Quip shows us how a direct-to-consumer company can invest in innovation by cutting out the middleman, and focusing on the customer needs.
7. Royal Essence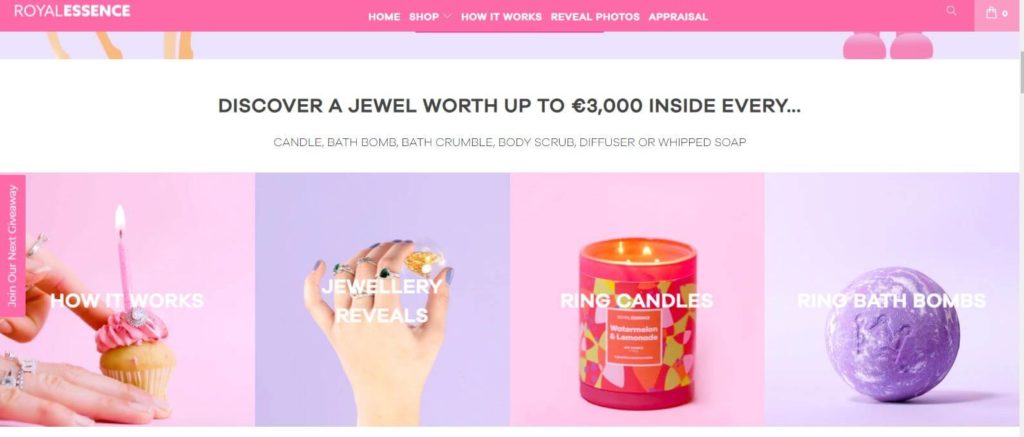 As the effects of the pandemic carry on, more people tend to feel lonely and depressed.
As a brand, it's more important than ever to help customers take the time out for their mental health. Royal Essence contributes to this by assisting women in improving their wellbeing through scents (and the element of surprise.)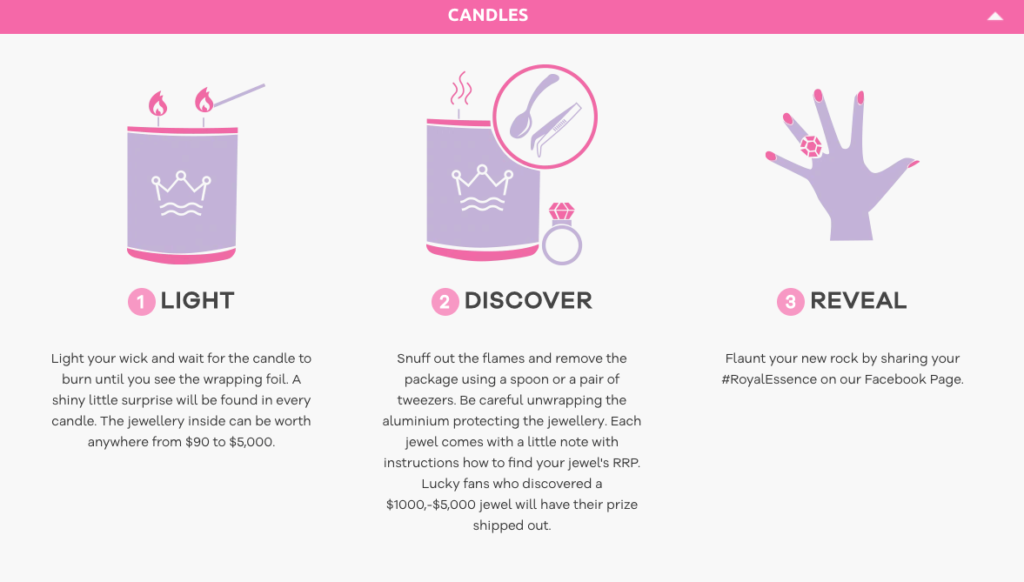 The company produces scented candles, diffusers, and bath products from ethical, fresh ingredients that are also kind to your skin.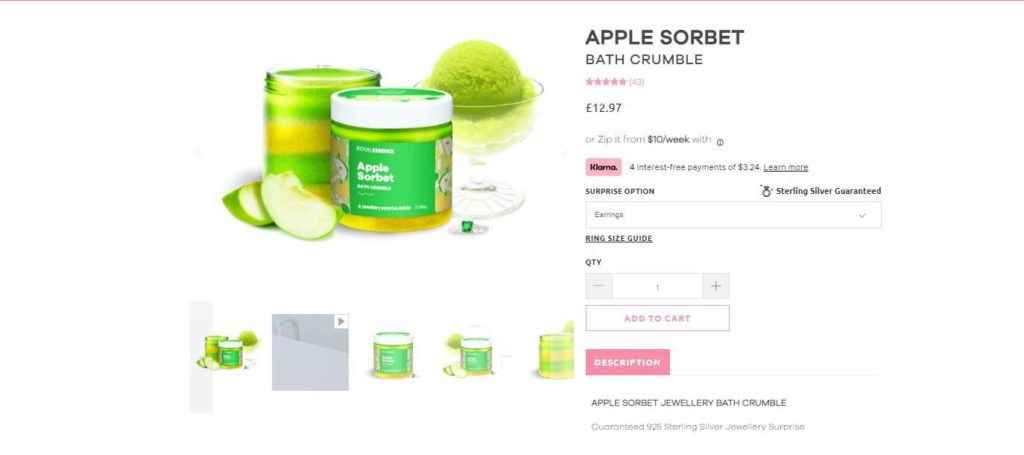 Unlike regular bath products, Royal Essence's products come with a piece of 925 sterling silver jewelry. This way, customers get a reward for taking time off for their mental health and a wonderful gift to spoil themselves.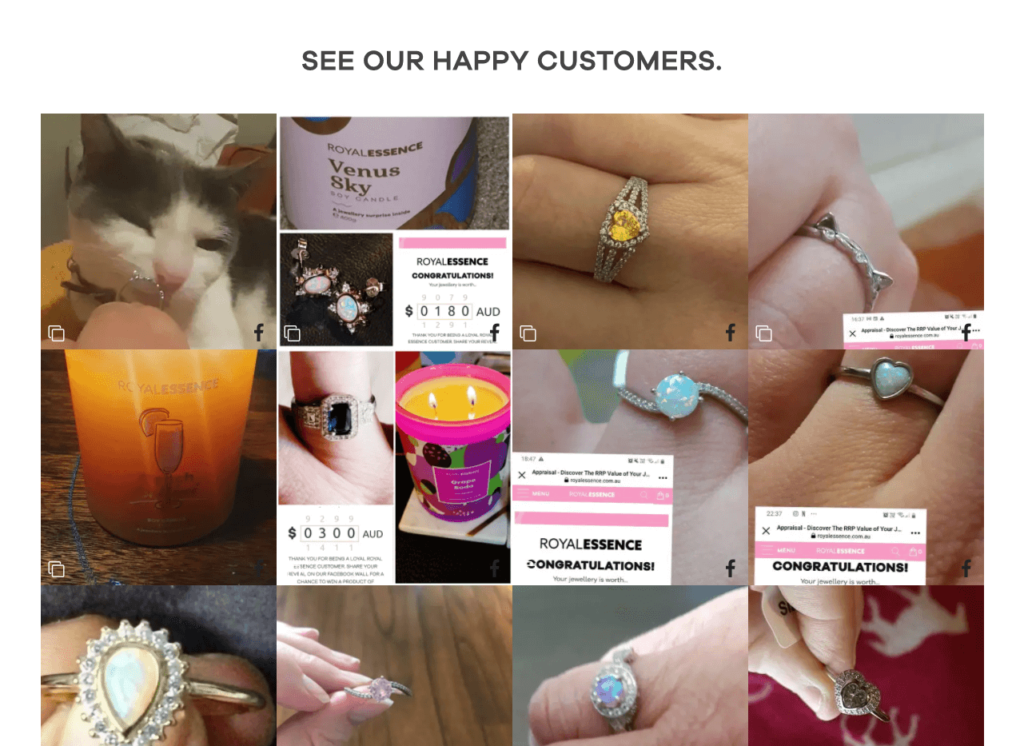 There are over 600 jewelry designs and gemstones customers can collect, with a value of up to $5000. Royal Essence showcases the winners of these higher-priced jewelry wins through its reveal photos to prove the authenticity of what they do.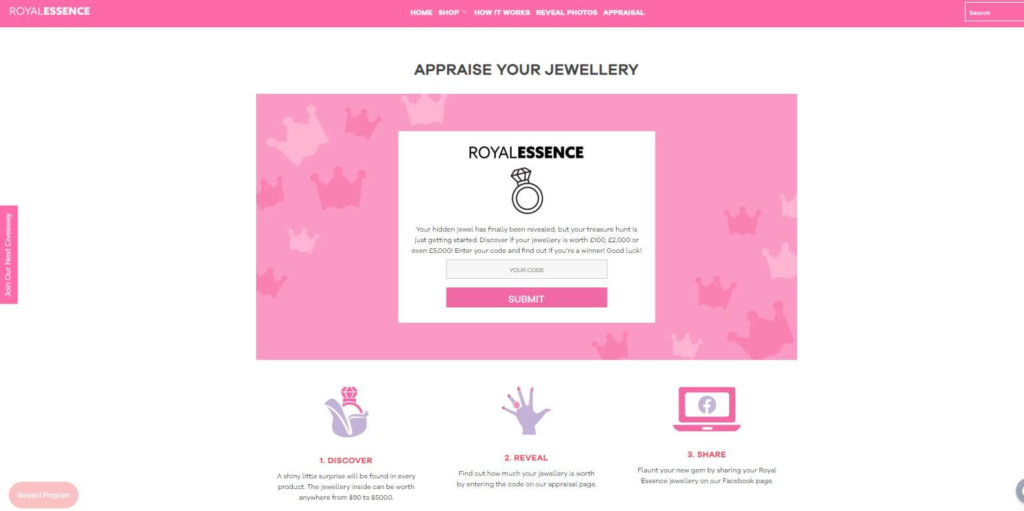 Lastly, each piece of jewelry comes with a code so customers can check its value by appraising it on Royal Essence's website.
It's a unique and fun twist to the self-care industry, thanks to an innovative direct-to-consumer company.
Conclusion
DTC businesses can profit from their industry, even in turbulent times, by developing products and services that put the customer first.
Brands focused on creating a DTC strategy, and a painless purchasing experience can differentiate themselves from their competitors.
Try solving several customer pain points like Quip or simplifying the purchasing process like Bombas through functional features, charitable cause, and a happiness guarantee.
In the end, you will improve your customers' lives and your bottom line.