Nearly half of email readers decide whether or not to open an email based solely on the subject line. So needless to say, you need to come out swinging.
Whether you're beginning initial outreach with new subscribers, letting readers know about updates, promoting a particular vehicle model, or anything else, your automotive subject lines need to hit their mark.
But to be 100% honest, this is often easier said than done. Even though it's just a handful of words, coming up with electrifying copy for a subject line can sometimes feel like pulling teeth.
To make this feel like less of a Herculean effort, I've compiled a list of some of the most outstanding automotive subject lines in the industry today.
Reading through them should give you a feel of what great copy looks like, and you should walk away with plenty of inspiration to make your own subject lines sizzle.
Let's jump right in.
Table of Contents
1. Type R. Back on Pole Position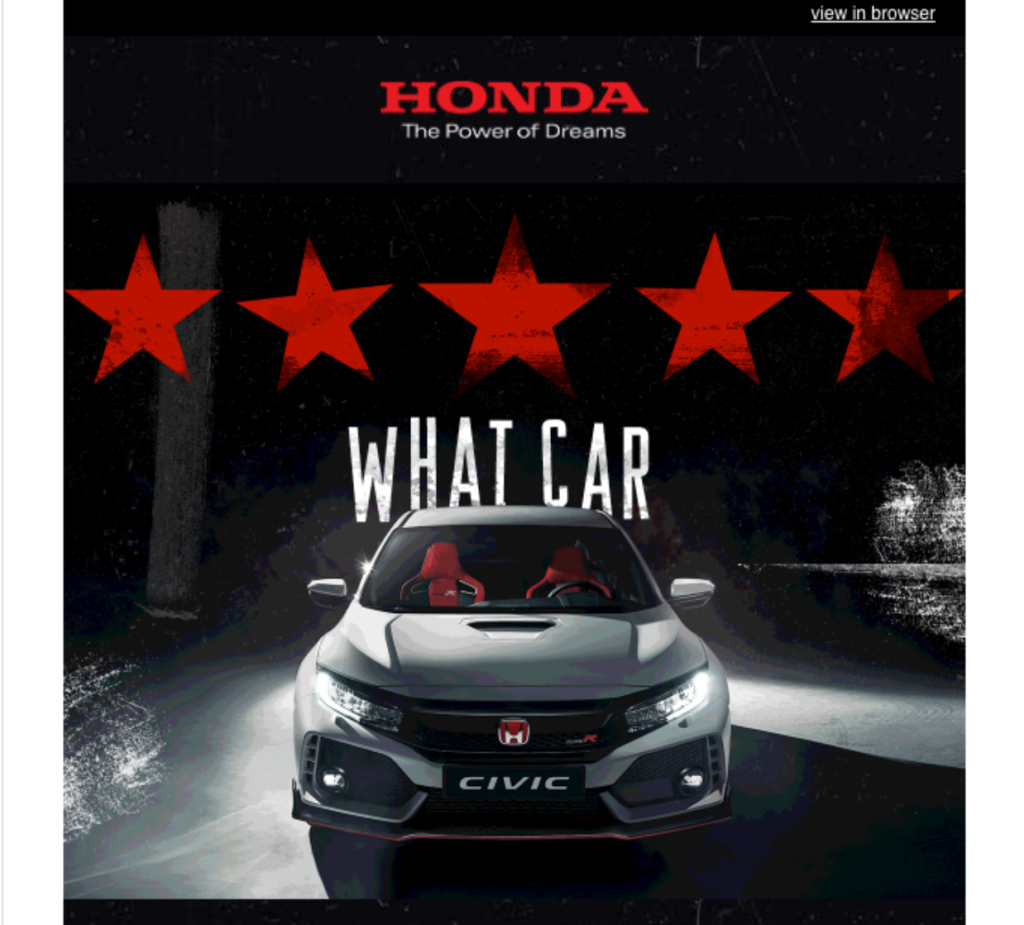 We actually featured this email from Honda featuring their Type R model in a separate post on automotive email examples. But it's so amazing, I thought I'd go back and highlight the subject line.
As you're probably aware, less is usually best when it comes to characters, especially when you're trying to reach mobile readers.
Most mobile device screens truncate subject line displays at around 30–40 characters. So, if possible, it's usually best to aim for 40 characters max—something Honda does here.
Clocking in at just 25 characters, it's quick and catchy and instantly lets readers know what the content is about. After compelling readers to open it, Honda delivers with some absolutely epic visuals for a one-two punch.
2. Designed to Thrill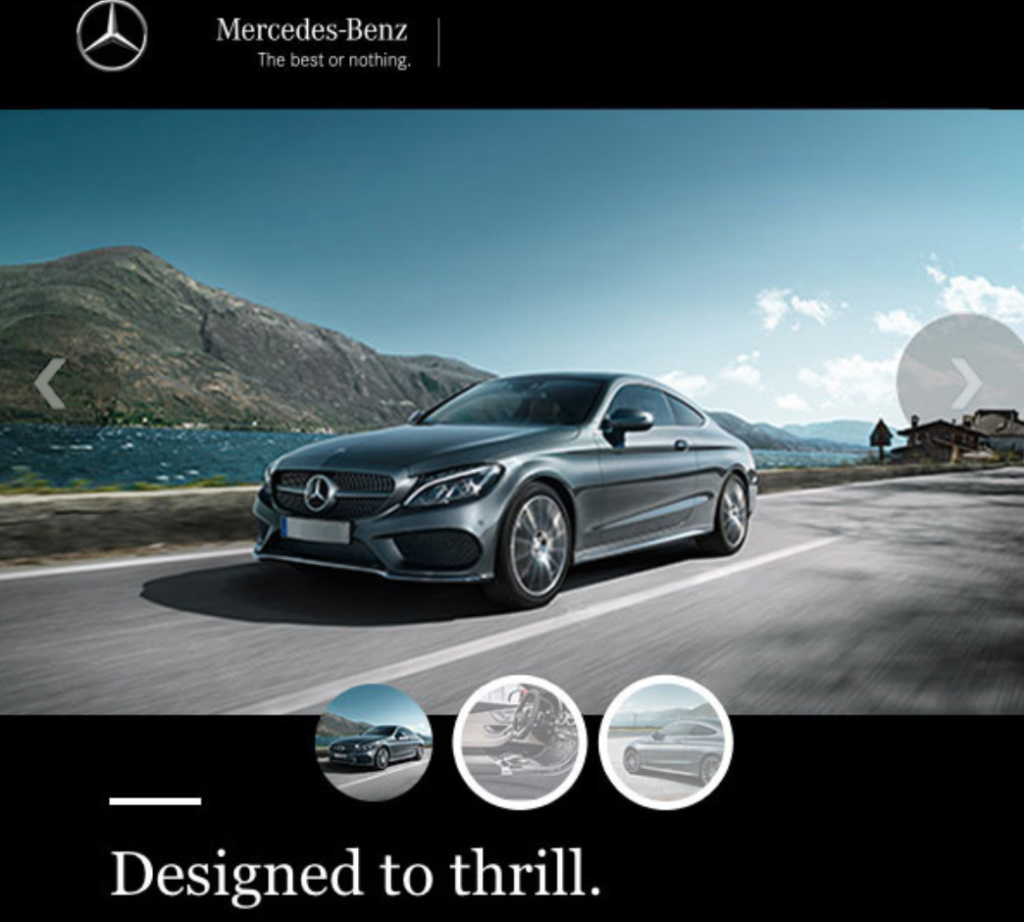 This email from Mercedes-Benz is another great example of keeping subject line characters at a bare minimum. It's only a mere 16 characters, which perfectly aligns with the formula digital marketing expert, Brian Dean, uses.
"After lots of testing I've found that short subject lines get much higher open rates," Dean writes—something he attributes to two main factors:
"Short subject lines reach the inbox more frequently
Short subject lines are more mysterious"
Designed to thrill is a definite attention-grabber that instantly piques the interest of many readers, compelling them to open this email to learn more. Then, Mercedes-Benz rapidly unpacks stellar email content, showcasing top car models to increase click-throughs.
But it all starts with a drool-worthy subject line.
3. Engineered to Make Your Choice Easy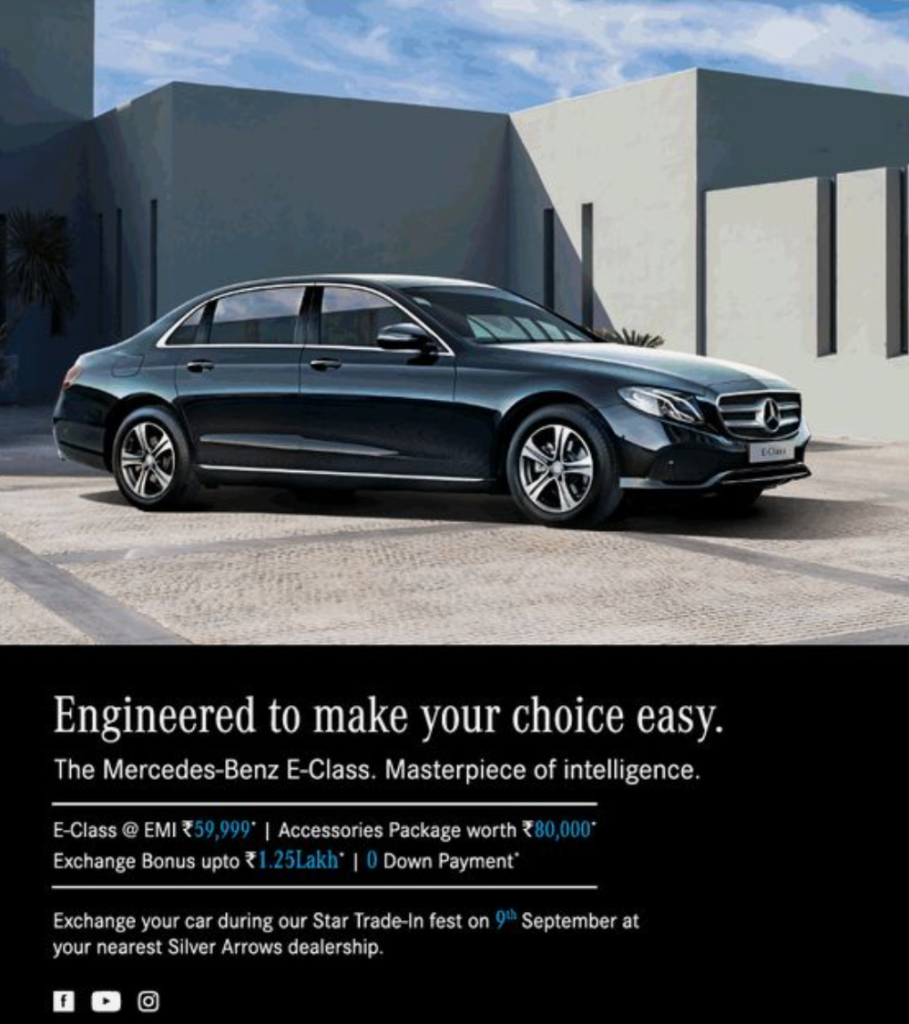 While I'm at it, let me give you one more example from this brand that I love. This subject line speaks to another massive concern of potential car buyers—making the process simple.
A study by the automotive website Edmunds found that buying a vehicle is more stressful than getting married. Thirty-three percent of people even said they'd rather do their taxes than deal with the drama of buying a new car.
So you can see how quelling any anxieties potential customers may have can work to your advantage. Here BMW addresses that head-on while promoting the E-Class model.
Specifically saying "engineered to make your choice easy" should help soothe readers and get them interested in learning more about the offer. And this is a technique you can use as well.
4. Built for Adventure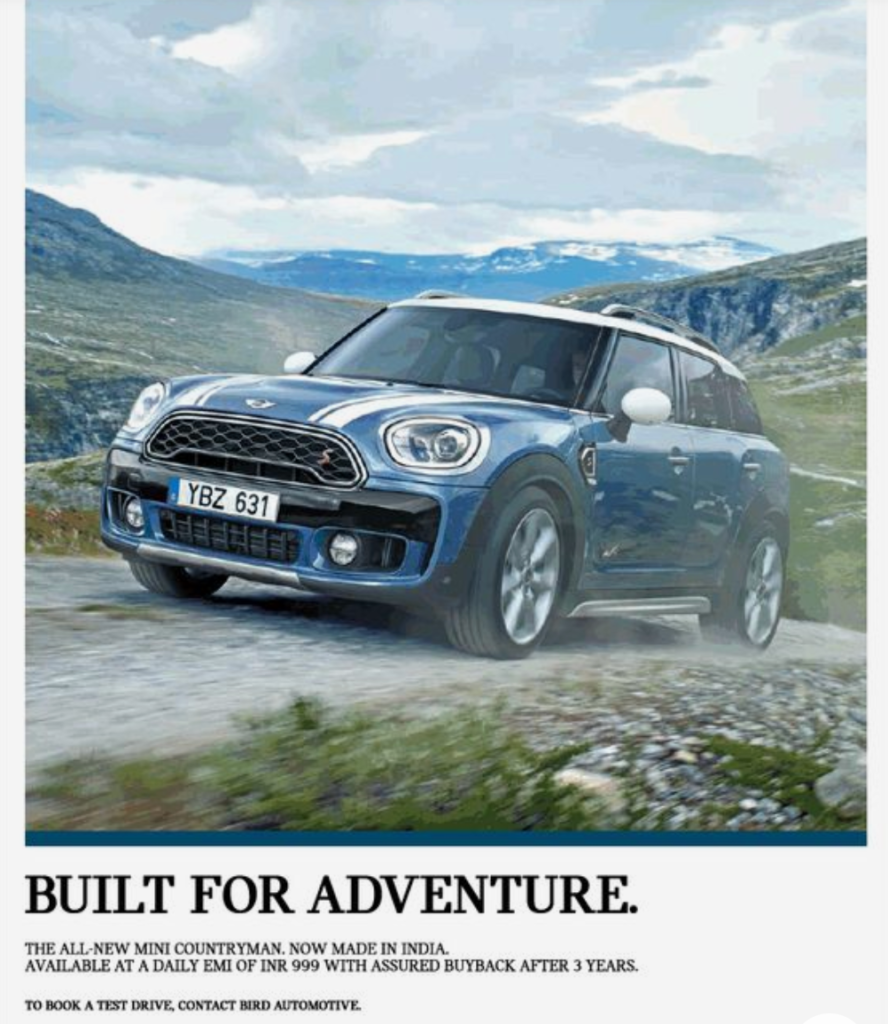 While I'm on the topic of short, concise subject lines, here's another one from Mini Cooper that absolutely nails it. Using just three words—"Built for adventure"—it succinctly articulates the message this brand wants to get across.
They want readers to know that their cars are tough, durable, and offer the level of high-performance drivers want for off-grid adventures. If they're looking for an awesome ride that gets them into the great outdoors, this is definitely a model they'll be interested in.
The subject line used by Mini Cooper is just enough to arouse a reader's curiosity, and after opening it, the email quickly fills them in on the details.
So, the takeaway here is to identify the core selling you want to convey and condense your subject line into a few words that capture it.
5. Which Q are you?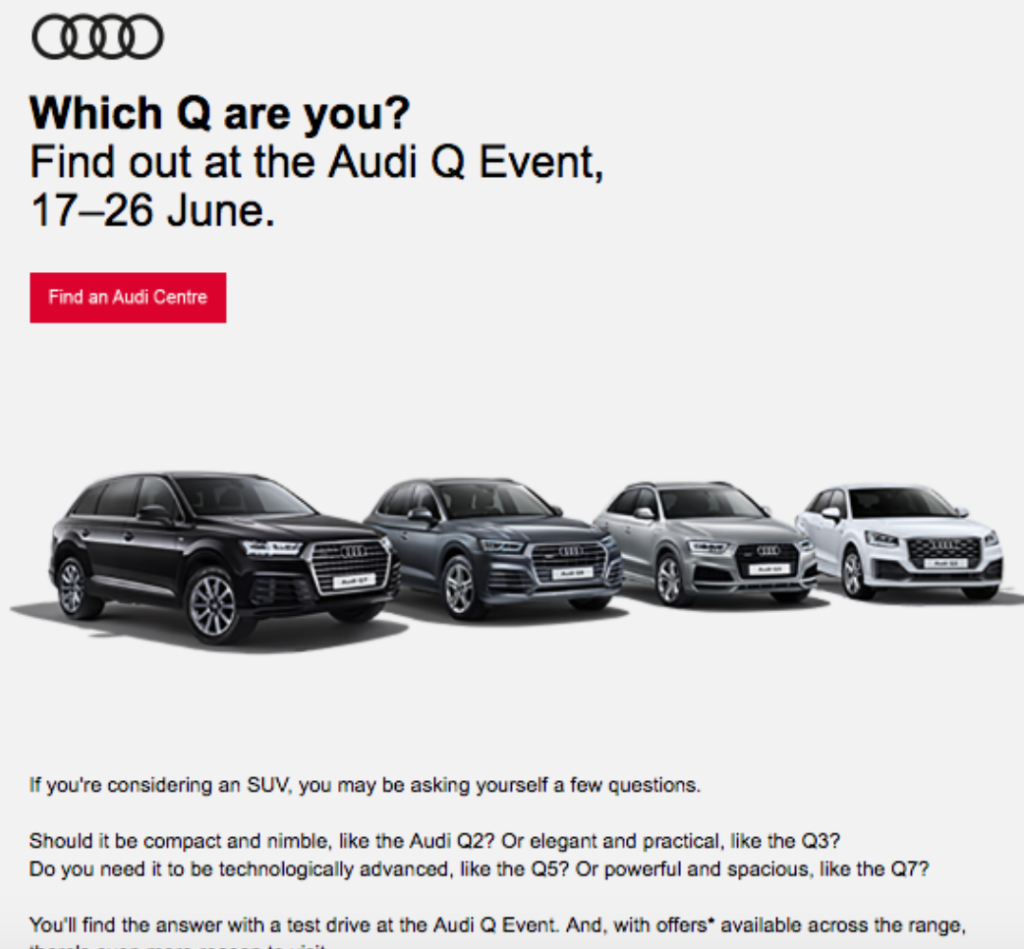 I love how catchy this example from Audi is. The purpose is to promote the Audi Q Event where they offer special deals on these vehicles.
The subject line, "Which Q are you?" rolls off the tongue, and readers who have opted into their email list should know exactly what they're referring to. So, with just a glance, they can get the gist, and the subject line reads beautifully on mobile.
Simple rhyming is almost always a good formula, so make it a point to play around with words until you find a winning combination like this.
6. Good with Inclines. Especially Rising Prices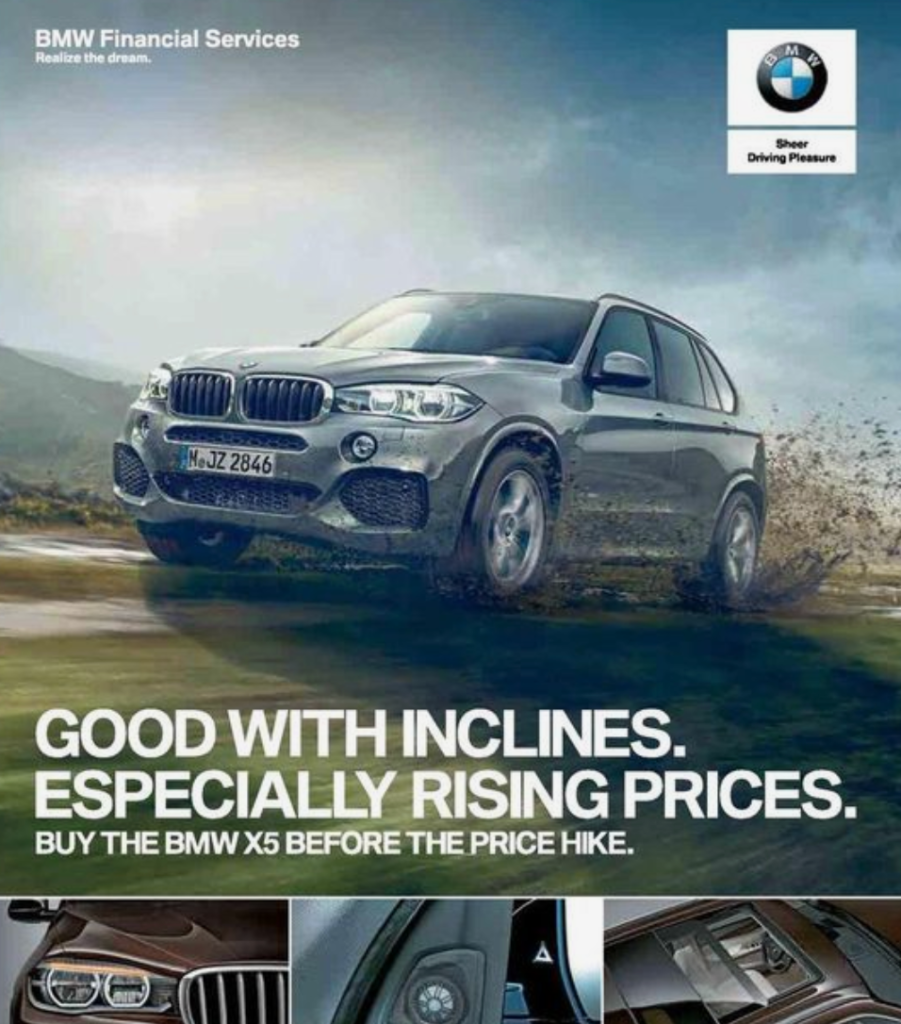 BMW is no stranger to injecting witty copywriting into its marketing. And this subject line promoting the BMW X5 is no exception.
It's a high-performance SUV that's ideal for driving steep grades, and this clever automotive subject line does an excellent job of encapsulating that in two brief sentences.
Also, pricing is obviously going to be a huge factor that's on many readers' minds. Given that most buyers probably expect to get with a high-performance brand like BMW, addressing cost concerns is well-timed.
This makes it a fantastic example of showing readers the value that's being offered.
7. Flamboyance Never Goes Out of Style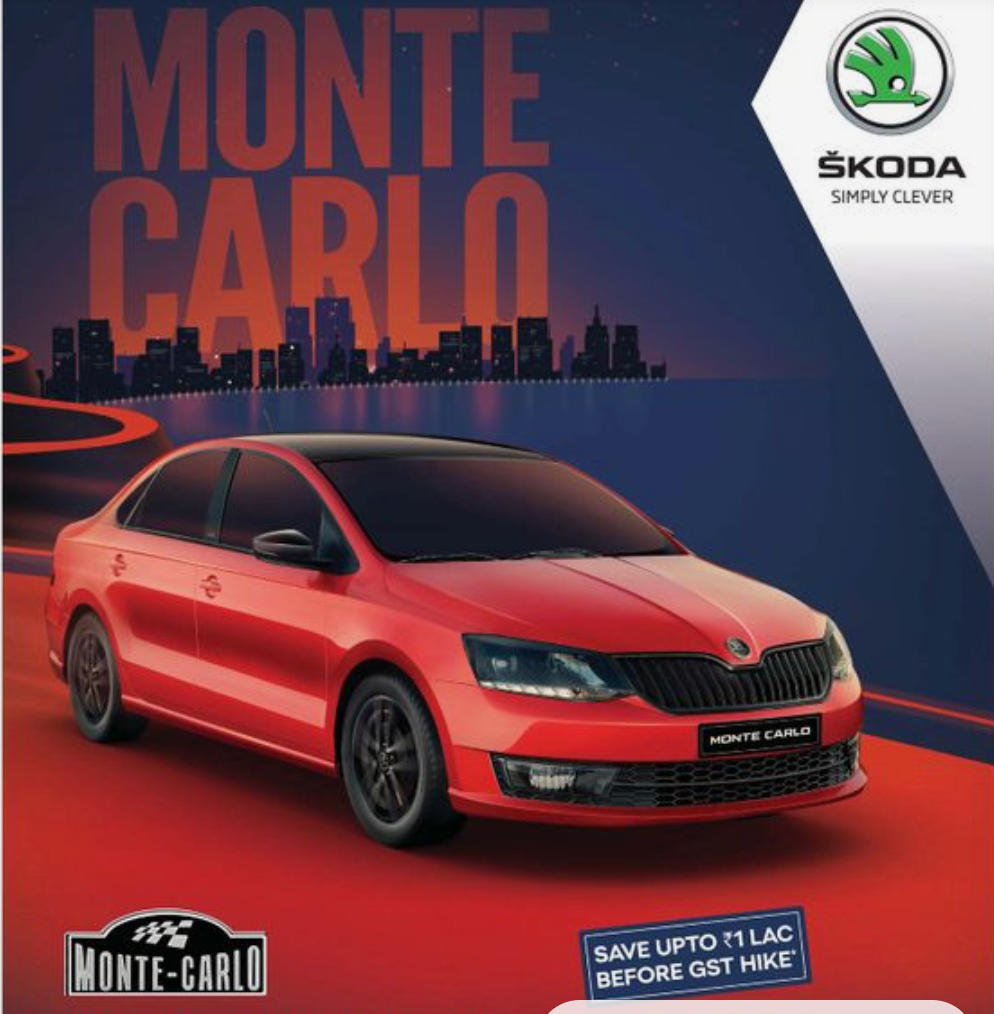 Take one look at this Skoda Monte-Carlo, and it's obvious that it stands out from your average vehicle. It's a top-of-the-line sports car that can't help but turn heads—a peacock among pigeons. And that's exactly the messaging Monte-Carlo was going for in their subject line.
"Flamboyance never goes out of style" immediately conveys what's unique about the car and is enough to prompt many readers to open it. It's a clever mixing of words that no doubt helped Monte-Carlo bring plenty of eyeballs to their content and inspired a lot of clicks.
Once readers open it, this brand delivers with a breathtaking image and full details on the vehicle.
8. Are You Ready to Rediscover the Time of Your Life?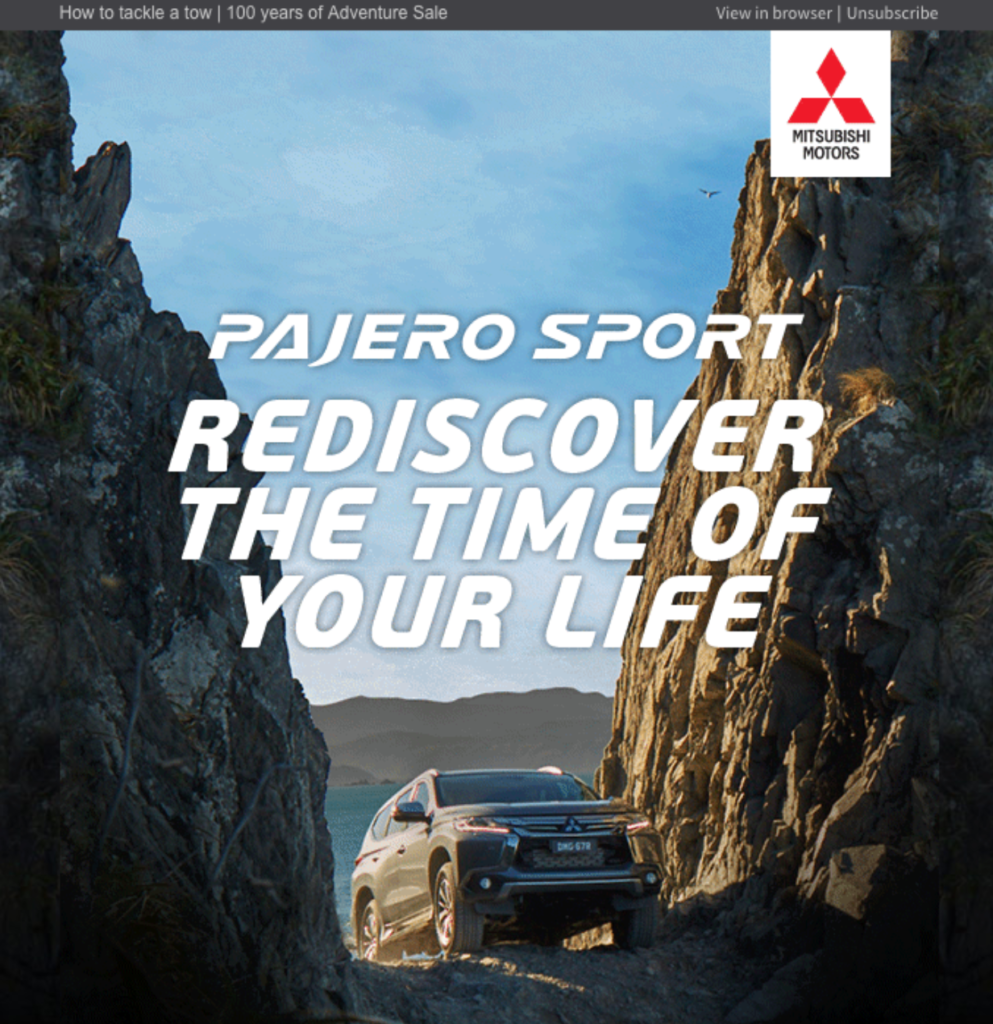 I don't know about you, but this subject line from Mitsubishi definitely caught my attention. Although it's admittedly a little ambiguous, it does an excellent job of evoking interest in most readers and compelling them to open the email.
Just imagine someone going through the boring routine of their day. Seeing this subject line could be just the spark they're looking for. Once they open it, they see this epic picture of the Pajero Sport doing the type of off-road exploring that even Indiana Jones could appreciate.
And as car dealership advertising platform Dealers United points out, great automotive subject lines appeal to emotion and "get higher open rates because they almost always ignite an emotional response from the reader."
So, this is definitely a psychological strategy to keep in mind when coming up with your copywriting. Always strive to get a reaction—the kind that makes your subject line stand out from all of the others vying for the attention of readers in their inbox.
9. There's Just One Way to Know if It's Right…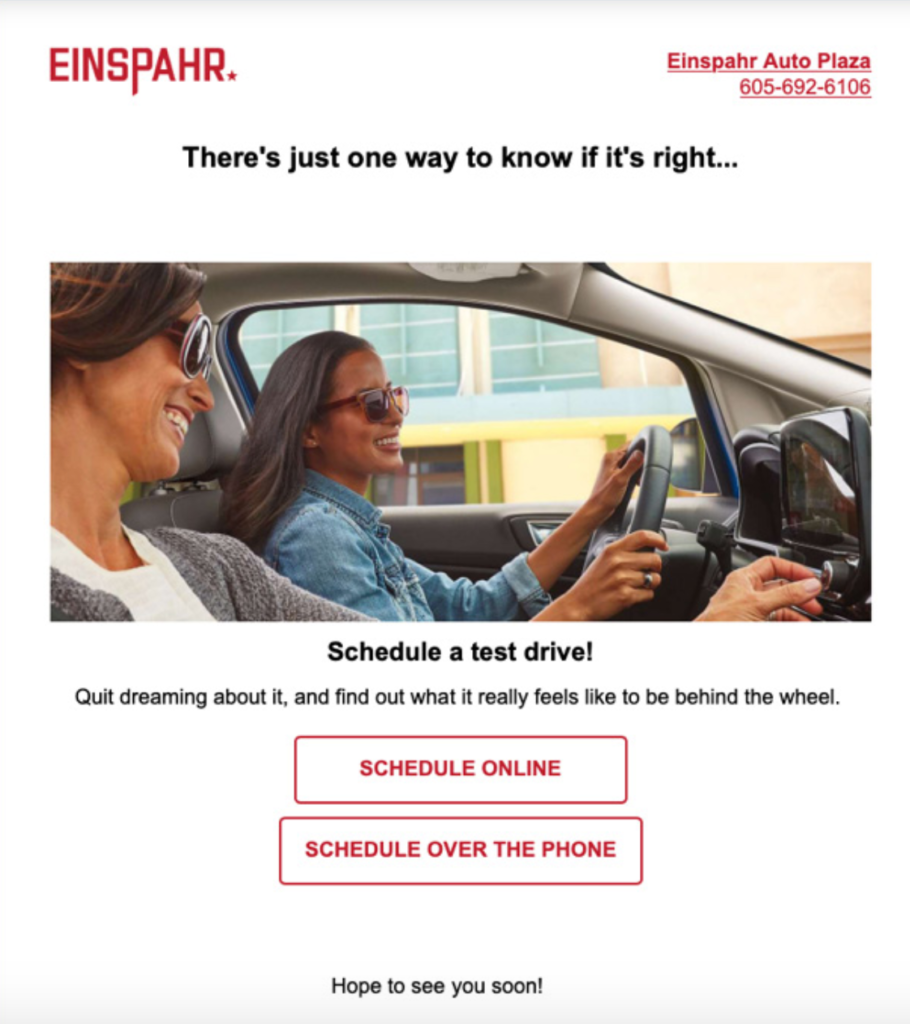 This one is from Einspahr Auto Plaza, a dealership located in Brookings, South Dakota. Here they're emailing a reader who has expressed interest in one of their vehicles at their dealership but hasn't pulled the trigger and made a purchase.
Einsphar previously sent this email featuring the Ford Edge where they let the reader know that their inventory is always moving and this particular model might not be available for long.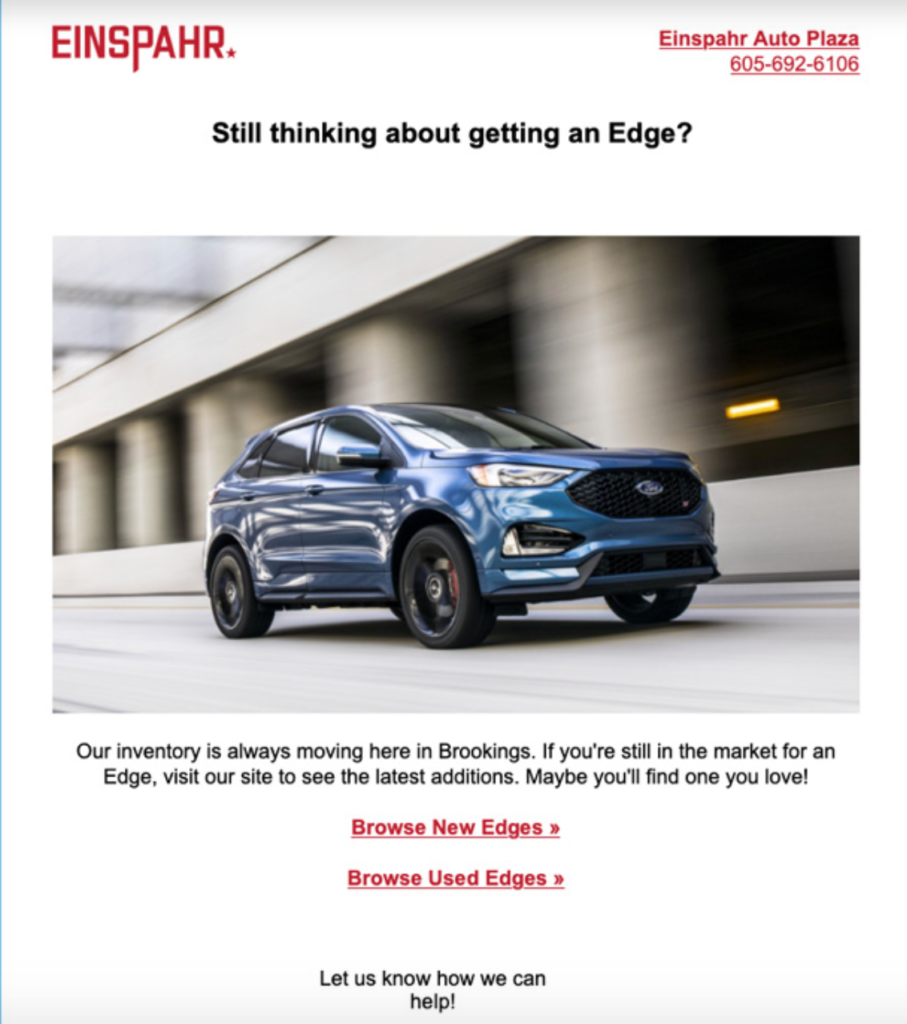 This subsequent email follows up on that and aims to rekindle the reader's interest and encourage them to schedule a test drive, which they can arrange either online or over the phone.
The subject line basically serves as a teaser, and the ellipsis (three dots) at the end of the sentence intentionally leaves out key information to spark the reader's interest.
Seeing "There's just one way to know if it's right…" makes them wonder what exactly it is the dealership is referring to and should persuade many people to check it out.
As I mentioned earlier, strategically creating a bit of mystery like this can be huge for raising open rates, so there's a lot to take away from this example.
10. Power Couple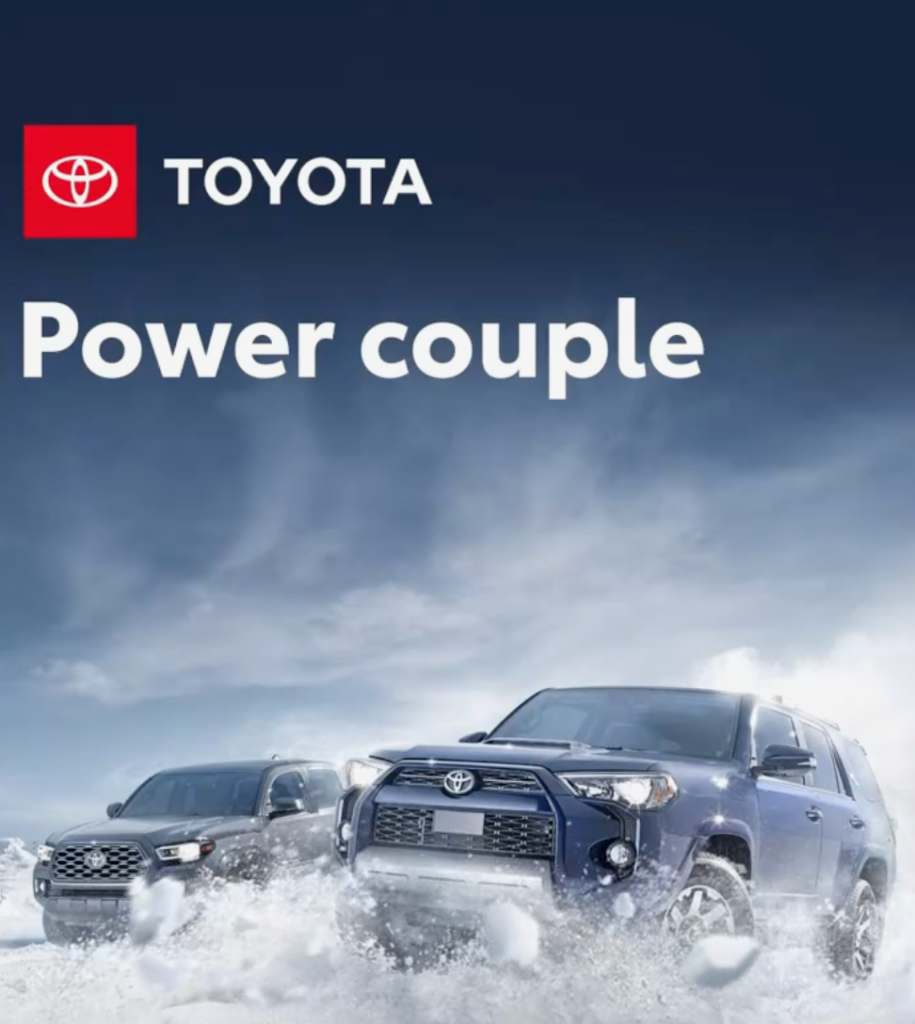 You wouldn't normally associate the phrase "power couple" with the automotive industry. That's more reserved for Tom Brady and Giselle or Jay-Z and Beyonce.
But that's exactly what Toyota does in this subject line, and it works like a charm. It's super catchy, and many readers can't help but wonder exactly what the offer is.
When they open the email, it all makes sense, and the epic picture of two Toyota 4Runners slamming through the snow creates some striking imagery.
This shows that it's nice to get creative and think outside the box with your subject lines.
11. Launch Party + Housewarming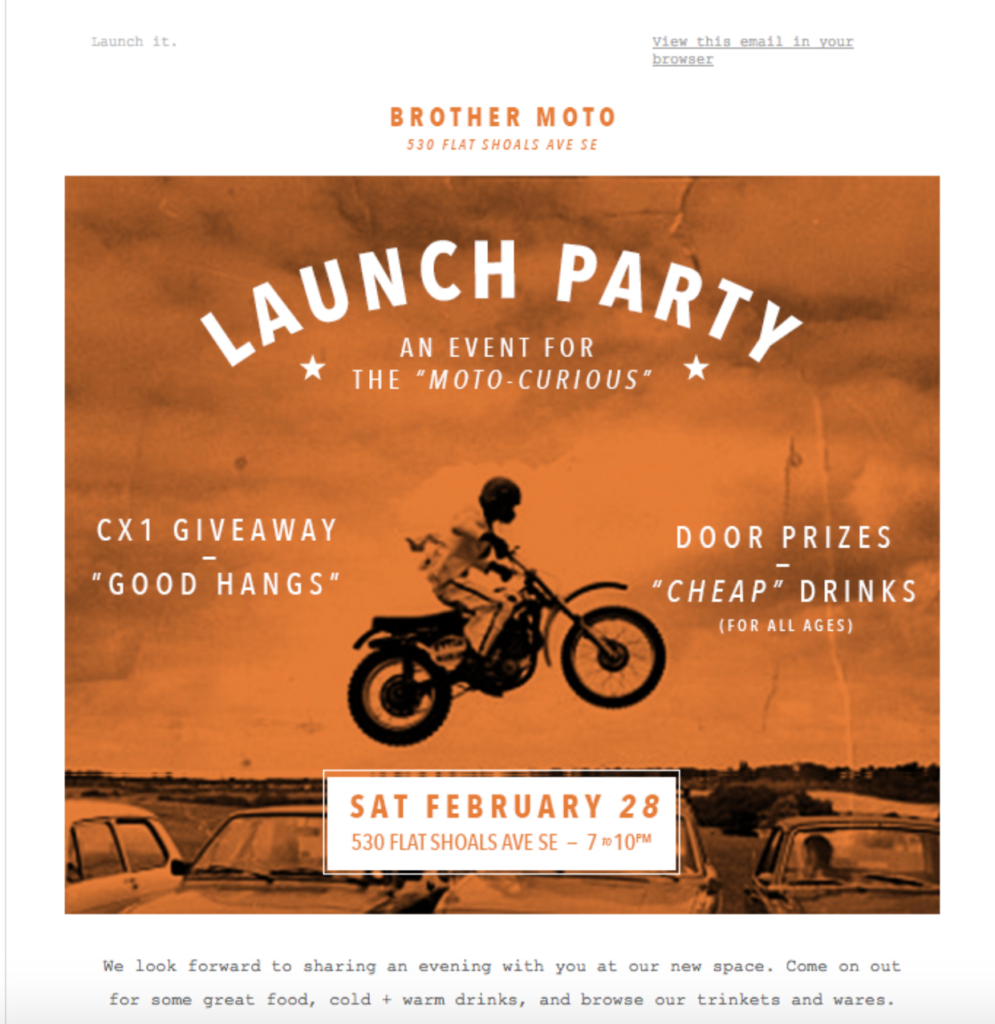 Brother Moto was an Atlanta-based motorcycle shop that specialized in ultra high-quality bikes. Besides that, they offered a full-scale coffee bar, which was a huge selling point I'm sure.
They've since closed their doors, but a few years ago they sent out this amazing email announcing a "launch party," which featured some of their top motorcycles and included a giveaway of a Honda CX500.
This was a beautiful play on words that was designed to get readers curious enough to open the email. And once they did, they quickly had an "aha moment" where the pieces all came together and they saw an Evil Knievel looking stunt racer.
12. The New Hyundai i30 Turbo – More Stylish. More Agile. Oomph!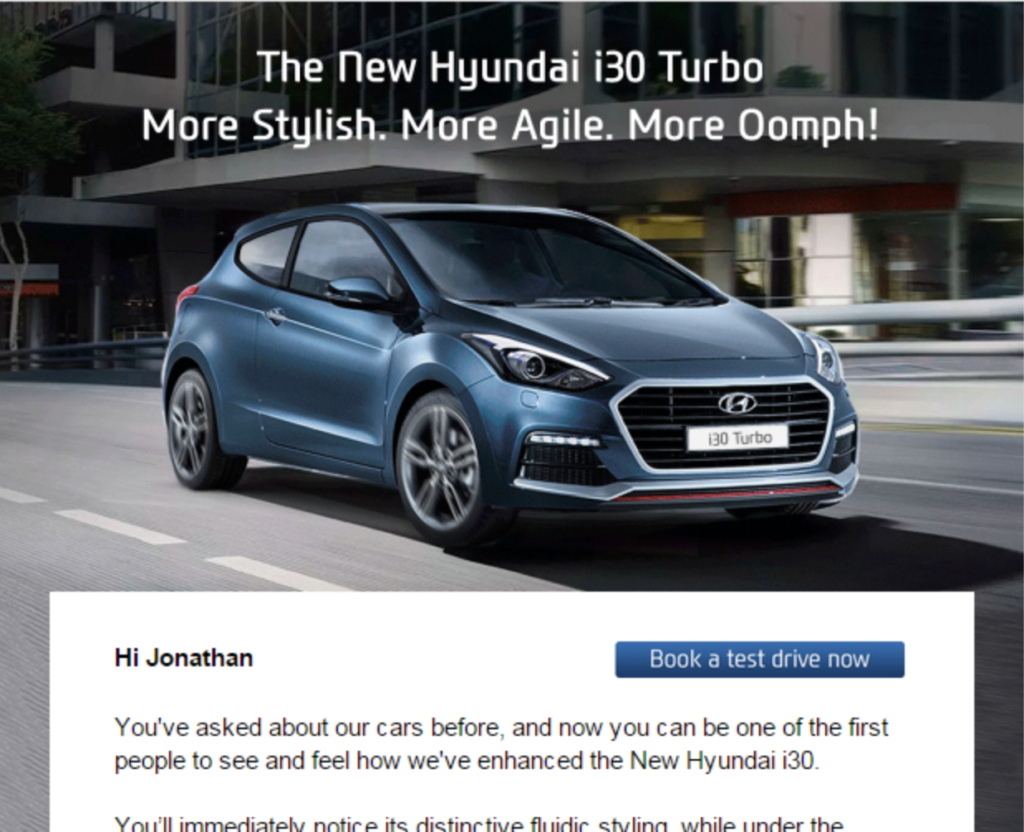 The purpose of this email from Hyundai is abundantly clear. Tell readers about the Hyundai i30 and get them to go visit their local dealer to take a test drive.
And the subject line wastes no time in getting them excited to do just that. It starts by listing the specific model they're promoting and succinctly spells out its UVP.
The Hyundai i30 is more stylish and agile and has more oomph, which ends with an emphatic exclamation point. And while I wouldn't necessarily recommend making all of your subject lines this long, it's a great example to borrow from.
13. Amazing is Here
In this email, Nissan is promoting the world's best-selling electric car, the 2018 Nissan LEAF S. And their subject line hint at innovation, letting readers know that something captivating lies ahead if they open the email.
Once readers do so, they promptly get the skinny where the information is broken down perfectly, allowing them to learn the details and learn about pricing.
14. Your Exclusive Offer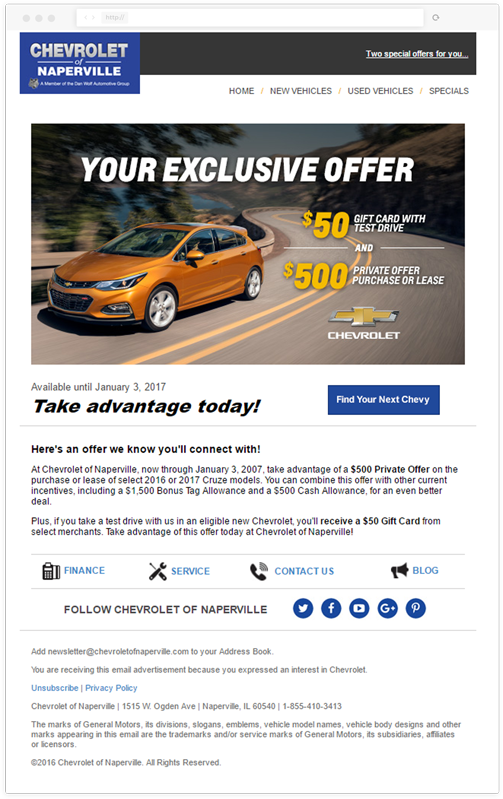 Consumers absolutely love exclusive offers across all spaces, and this is especially true in the automotive industry. "Ninety-four percent of Americans say they would take advantage of an exclusive offer," says Tony Coray of SheerID.
"And these exclusive offers play a significant role in driving urgency and frequency in purchasing behavior: 58% of shoppers say an exclusive offer would increase their likelihood to purchase, while 82% say it would increase how often they shopped with a brand."
So it's easy to see why this is something a car dealer would want to work into their subject line, which is exactly what Chevrolet of Naperville, Illinois does here.
It gets straight to the point and conveys the value of opening the email.
Conclusion
Crafting a winning subject line is like knocking over the first domino in a set. It grabs the attention of readers and motivates them to open your email, so they can inevitably browse through your content and click-through to your offer.
That's why you need to make it pop. And while there's no definitive formula that works for every automotive brand every single time, there are some clear-cut strategies that resonate with readers.
Those are mainly keeping your automotive subject lines short and sweet, appealing to the reader's emotion, and clearly explaining the value. The examples I've given here should help crystallize these strategies and point you in the right direction when writing your own subject lines.
So, be sure to use them to get your mojo flowing.