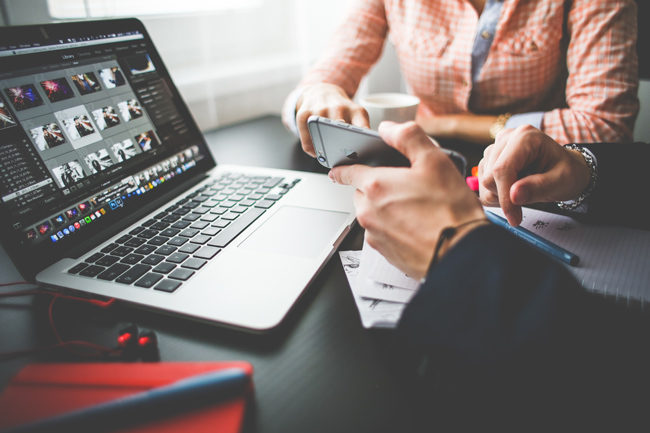 If you're having trouble converting your inbound traffic into cold hard cash, lead nurturing can help you big time.
Let's get real for a moment: not all visitors to your site are ready to make a purchase.
But with lead nurturing, you can actively build new relationships with these prospective customers and keep your company fresh in their mind.
The result? When your visitors are ready to buy, you'll be their first port of call.
Let me explain.
Your website visitors could be at any stage of the buying process.
They might have been directed to your site after trawling for similar products on a search engine, or might be actively seeking one of your services but not yet ready to make a commitment.
Having an effective lead nurturing campaign in place can cultivate these leads and anticipate the purchasing habits of your customers.
You'll be able to keep these customers engaged with on-point relevant content until they're ready to purchase one of your products.
What Your Business Needs To Know About Lead Nurturing
Once you understand how lead nurturing can benefit your business, you'll be well on your way to increasing the number of customers who actually make a purchase from you.
Lead nurturing lets you drive revenue and convert unqualified leads into new sales opportunities.
You'll be able to accelerate the time it takes for a customer to make a purchasing commitment by providing them with all the information they need to sway their decision.
Lead nurturing recognizes that increased sales and revenue is a marathon not a sprint. You'll be able to nurture customers and convince them to make a purchase based on their activity or behavior.
Just look at the stats – they're pretty astonishing:

According to MarketingSherpa, businesses that nurture their leads experience a 45% increase in lead generation ROI when compared with businesses that don't.
Organizations that use lead nurturing properly can generate 50% more sale-ready leads for 33% less in cost, according to Forrester Research.
Emails that use lead nurturing get up to ten times more responses compared to standalone email blasts, according to a SilverPop/DemandGen report.
So, it's pretty clear: lead nurturing is an important component of effective demand generation.
What's more, your marketing automation tool of choice can make it happen.
Software like Drip can make it easy to track leads, monitor purchasing behavior, and automate content directly to your customers.
Why Persistence Is Everything
Many companies make the mistake of giving up on leads after the first or second exposure.
Remember: a great deal of leads that you follow up on might not be ready to make a purchase today. But they could be next week or next month.
Understanding this principle is important for any business trying to increase sales and revenue. By giving up at the first – or second – hurdle, your customers are more likely to buy from another company in the future.
Finding out more information about the customers who failed to make a purchase at the first or second exposure can help you fine-tune your marketing campaigns in the future.
It will also give you insight into how you can cultivate these leads and move customers through the purchasing cycle.
How Does Lead Nurturing Keep Your Business Fresh In People's Minds?
Lead nurturing software can be effective in automating relevant content and delivering it your customers on a regular basis until they are ready to make a purchase.
Continuously engaging with your customers like this can help to increase the visibility of your brand, keep it fresh in the minds of these prospective customers, and build some brand loyalty.
The key here is to cover all bases – by communicating with customers who might have at least been interested in one your products or services at any given time can help you to ensure that no sales opportunity will be missed.
Did You Know?
According to Oracle Eloqua, companies experience a drop-off in leads they generate without an effective lead nurturing process in place.
Their research also shows that companies who continuously nurture their leads see a significant increase in demand.
How To Do Lead Nurturing The Right Way
Lead nurturing is all about building credibility and trust with your customers. It can take some time to develop an effective lead nurturing process, but once it's in place, it can provide you with great results. Here are a few ways you can make your lead nurturing work for you.
1. Segmenting Your Market
Segmenting your customers based on geographic location, gender, age, occupation, psychographics, interests, or purchasing habits can make sure that your content is delivered to the right people.
It's all well and good sending regular correspondence to prospective customers in order to keep your brand visible and fresh in the minds, but if the content isn't relevant, it's likely to end up in the spam folder.
Researching your demographics can be extremely beneficial when it comes to understanding your customers better.
2. Using Progressive Profiling
You'll have a great deal of information about your customers based on the data that they provided to you (for example when they first registered on your site).
Progressive profiling takes this one step further, and asks for additional information that you can use to tailor future correspondence for lead nurturing.
3. Developing A Relationship
Personalizing content with the name of the customer, and sending messages in an informal, friendly style can be a great way to catch the attention of prospective buyers, and help you build relationships with these leads.
Remember: your communication should be consistent but clear and focused.
Final Thoughts
If your business hasn't experienced the wonders of lead nurturing, it could be time to do something about it.
Study after study shows that nurturing customers who are not yet ready to make a purchase through your site is something that can be turned to your advantage.
And while many companies give up on customers by the second exposure, others have seen a great return on their investment through lead nurturing.
It's a simple but effective way to communicate with your customers and guide them through the purchasing cycle.
For the next post in our lead nurturing series, check out 4 Lead Nurturing Basics That You Can't Afford To Ignore.