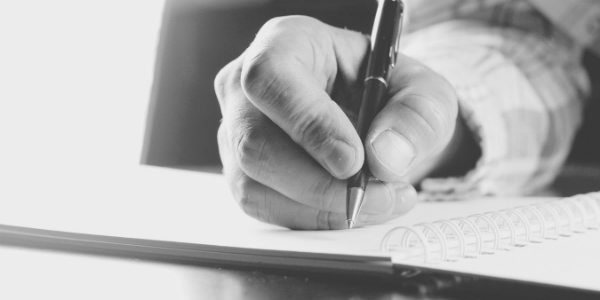 Let's imagine for a moment that…
Your brand new course with hours of content and never-before-seen information is finished.
After every module is done, you just have to upload it to Udemy, Gumroad or your own platform and start selling it, right?
Not even close.
Think of all of the successful online courses for a minute.
The hundreds of people who are opening and closing registrations, running webinars with multitudes of attendees and creating content that is genuinely valuable.
Got some of those examples in your head?
Now think about this: for every one of those success stories, there are countless numbers of content products, mastermind groups, and courses just sucking up disk space.
Nobody is buying. Nobody even knows they exist.
This post is all about the things you can (and should) do before you launch your content product.
Maybe even before you finish it. Ready?
First, Maybe You Shouldn't Finish Your Product
This may seem like a counter-intuitive point, but it may be the key you've been missing.
Shipping your course before it's done can help you by figuring out if your course students are struggling with the content.
Example: Betty C. has a course on how to bake and sell pies, and it was supposed to have five solid hours of cooking instruction and three hours of business lessons on how to sell them.
She decided to release what she had done (one hour of baking and one of where to market your pies).
She immediately had students asking loads of questions about selling their baked goods.
Betty made a decision to finish the course with content made to help bakers (who already know how to cook) sell more of their delicious products.
Warning: This tip isn't for everyone. Some of you need to get off your tail and get to work making content.
There are some of you who have some of your course done already, but want to wait until everything is "perfect" before you move forward.
This kills more product creators than anything else.
It will never be perfect, and that's a good thing. Just go with the minimum expected product at first.
Shipping your course before it's done can help you figure out the best way to help your audience and gather leads. You don't want to finish everything just to find out that it doesn't solve the problem your customers have.
Some of the benefits of releasing before it's done:
Generate full revenue to fuel/finance the project.
Tailor new content to the needs expressed by your current customers.
Receive testimonials to help you convert more people once the course is finished (more on this a little further down).
Motivation to finish creating the course.
So, I should just slap a price on my unfinished product right now?
Of course not.
Next, Decide on Your Sales Model
In the early days of the internet, you just had to write something down, call it a course (or eBook) and sell it on forums.
Now the types of content and ways to market them can be overwhelming.
You have to choose a structure for your course that will nurture students and provide continued revenue.
There are several ways to do this, but it can be boiled down into two categories. We'll go over them with some pros and cons for each.
The "Always Open" Model
Do you want your product to always be available for purchase?
Then this method is the model you want to use. No matter what time of year, your doors are always open.
Pros:
Generate consistent revenue (assuming you have a quality product for the right market)
Doesn't push people away (by not allowing them in when they want)
More hands off. Create the course and sell it
Cons:
Doesn't create urgency (I can sign up anytime)
Content can get old if you don't update it
Sales can fall off over time
Sometimes difficult to increase price
There are things you can do to avoid the cons.
For instance, you can have a limited time drive once or twice a year where you have bonuses for new students. This will create urgency and bump up sales. Although, you will have to create updated content and it does require a more hands on approach.
The Periodic Openings Model
This is the other category. There are many different models that fit into the periodic space: group coaching sessions, masterminds, etc. Each of them shares similar characteristics.
They have a limited registration period marked by either time limits, the number of people, or both.
One of the more popular among the internet marketing giants like Michael Hyatt and Ray Edwards is to have a full course, but only open it for a 3-5 day registration period a couple of times a year.
Pros:
Large one-time revenue
Focus on sales during promotion
Focus on students after promotion
Increase the price easily
Keeps content fresh
Naturally creates urgency
Cons:
No sales unless you're in a promotion
Potentially alienating people (who can't join when they want)
Constantly update sales methods and course content
There are no real ways to avoid the cons, but the benefits seem to outweigh them. If you are a driven person, this model seems to be a preferred method on the modern web.
Then, You Need To Build a Sales Funnel
Now that you've chosen a model you're ready to think about the audience you're targeting.
The chances are that people aren't going to buy your $497 course after 5 minutes of being on your site.
You need to think about the flow before you turn the water on.
Hopefully, you have an audience that you are creating for, but that's not always required. Many content marketers have had huge successes with a small following.
How?
By properly attracting visitors, converting them to leads with a free offer, and then moving them gently (or not so gently) down a proven funnel where they either jump off or jump in.
The most popular trend in obtaining new leads for courses is by starting with a webinar or free video course.
Promoting (via Facebook or other ads) a helpful webinar or value packed three video course for free is a lot easier to draw people in than just sending them to your paid products.
Now that you've got leads on your segmented list you can start to sending a few things via email:
Highly valuable content about a related, or even the same topic.
Testimonials of people who have gone through your course and received the desired result.
Common hold-ups or concerns that keep people from buying.
Urgency emails that explain why they shouldn't wait (price going up, promotion ends/class closing, etc.).
This series of emails is the where the magic happens. You'll help people figure out exactly how your material can help them, or why they may not be ready.
Both results are a good thing.
You're Now Ready For The Pre-sell or "Soft Launch"
One of the best things you can do before offering your course to the masses is to let a few of your hardcore followers go through it at a discounted rate (in exchange for a testimonial).
This will allow you to get the kinks out of your methods and possibly change content to be more concise and useful.
You can use all of the methods we've talked about so far to do this.
Polish your unfinished course a bit.
Send an email to your list about an upcoming webinar (with valuable info, of course).
End your webinar with your course offer that they can't refuse.
Help your students, get invaluable feedback, and collect those testimonials.
Releasing your course to a small prelaunch group will help you get the confidence you need to sell to the masses.
Now it's time to open the floodgates. Here are three tactics you should be using:
Email your list: This goes without saying, but you should start your current list down the funnel you've created through segmentation (meaning putting them in a list specifically for your course emails).
Advertising: The most popular method of online teachers seems to be Facebook ads, but you can also push traffic with traditional PPC and many other ways.
Important: Advertising is mostly done to put leads into your funnel, not directly to your course sales page.
Connect with related content producers: Whatever niche your product is in, there are likely people talking about that subject online. Perhaps the most important tip we can give you is to reach out to those people.
If you partner with podcasters and bloggers, you get in front of their audience, and that alone should have your mind racing.
Tip: Don't just sell, sell, sell. Provide value through an interview or guest post and (shocker) offer them your lead magnet to jump in your funnel.
Launching Your Online Course With Best Chance Of Success
While this is an extensive list of to-dos before your launch, there is a key element throughout.
Genuine interaction.
The most successful course creators interact with their audiences and like-minded professionals to make the internet a better place. We hope you will, too.