Believe it or not, content marketing has origins that date all the way back to 1895 when John Deere published a customer magazine. So it's existed in some capacity for a very long time.
But it's only in recent years when content marketing has really caught on and become a widespread strategy used by countless e-commerce brands.
According to recent data, 92 percent of marketers consider their content to be a business asset, and 56 percent say they want to increase their content creation spending.
This is personally one of my favorite digital marketing strategies, and I'm endlessly fascinated by the creative techniques brands use to capture shoppers' attention and spark engagement. And that's what I want to cover in this post.
Here I'll highlight some of the top e-commerce content marketing examples I've seen and explain what it is these brands are doing right. By the end, you should walk away with some interesting ideas that you can apply to your own campaign.
Let's jump right in.
5 Best E-Commerce Content Marketing Examples
Northern Brewer
Microbrewing, which involves brewing beer in small batches while focusing on quality and flavor, is a huge trend right now.
And it's a practice that many beer enthusiasts are learning to do at home on their own.
Northern Brewer is an e-commerce brand that sells home brewing starter kits, recipe kits, ingredients, and equipment.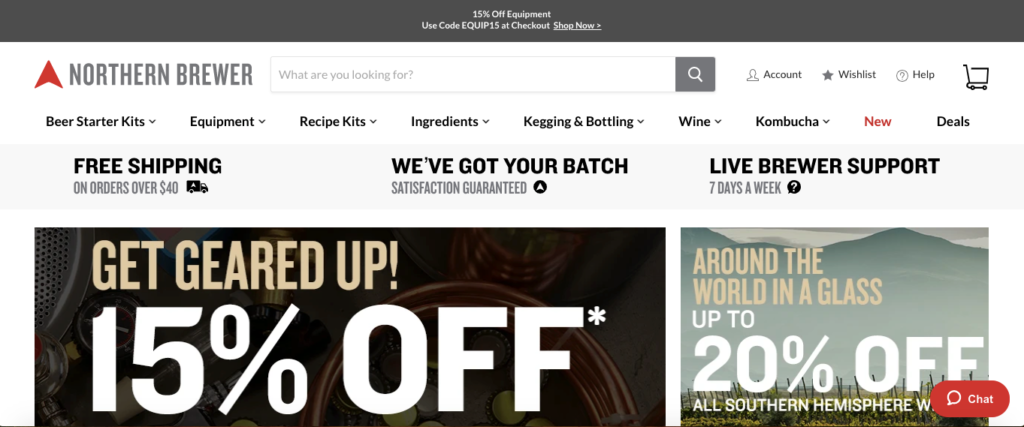 They've got a ton of interesting products like this craft beer making kit.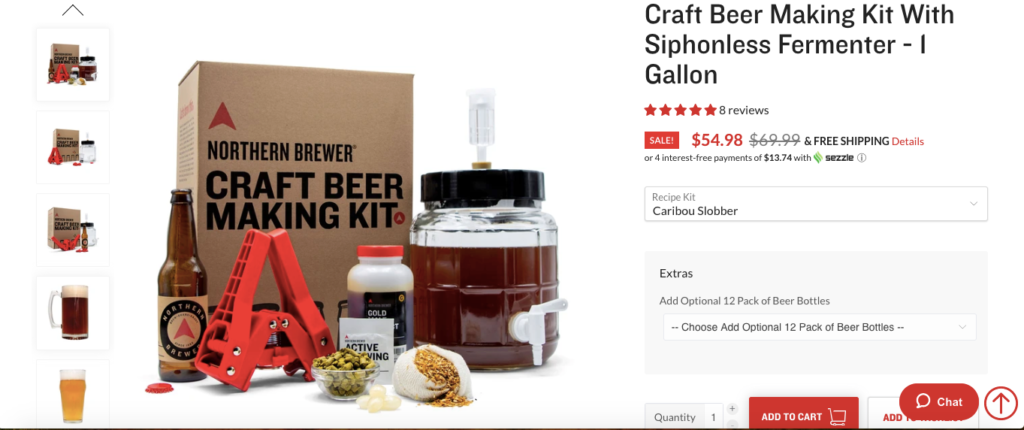 Everything looks top-notch, and Northern Brewer has plenty of positive reviews from satisfied customers to back it up.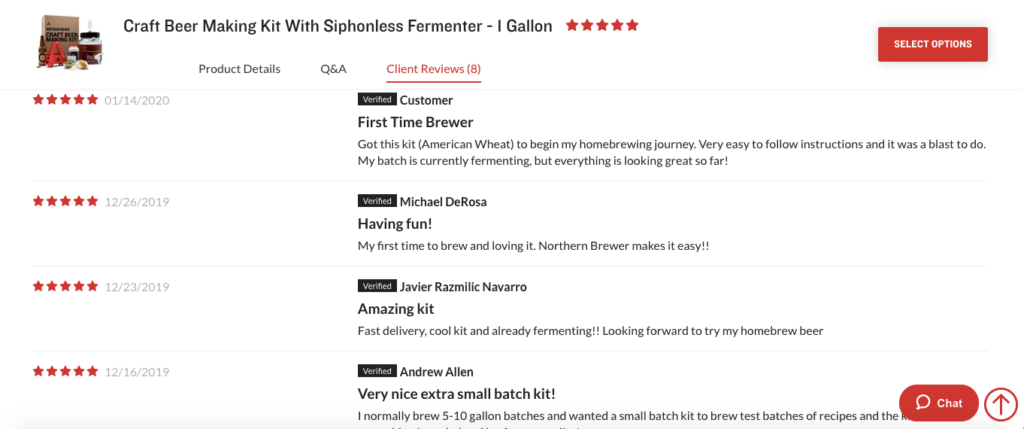 But as you might imagine with this type of endeavor, there's a pretty steep learning curve where new homebrewers can benefit greatly from expert advice when getting started.
And that's the main thing Northern Brewer addresses with their content marketing.
They actually have an entire section of their site that's devoted to customer education.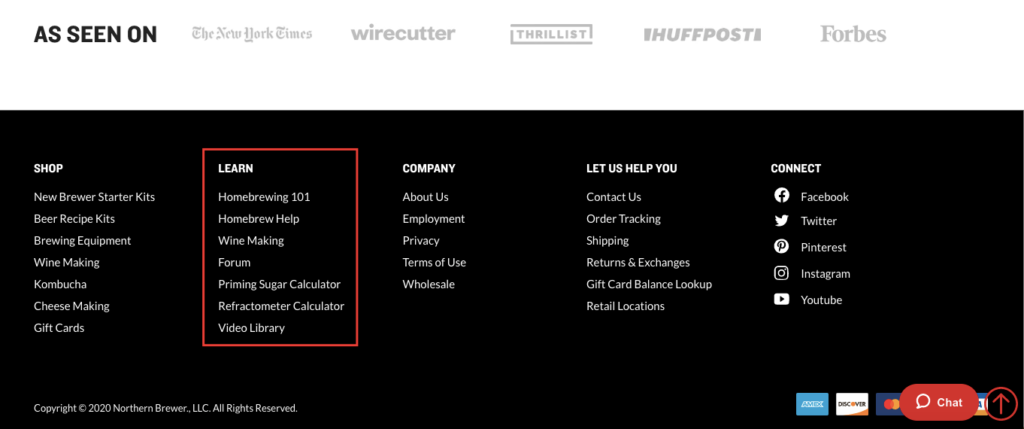 There's info on homebrewing 101, homebrew help, winemaking, and more.
Check out homebrewing 101, and shoppers can learn the basics of making beer in four simple steps.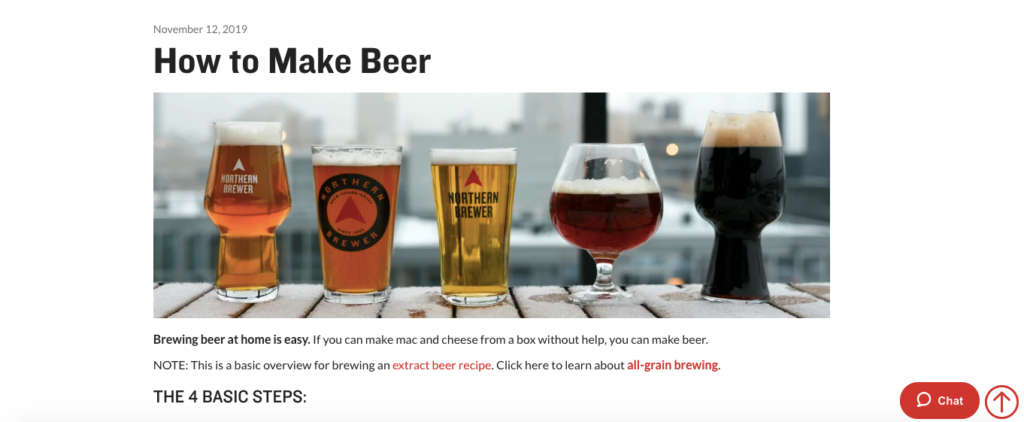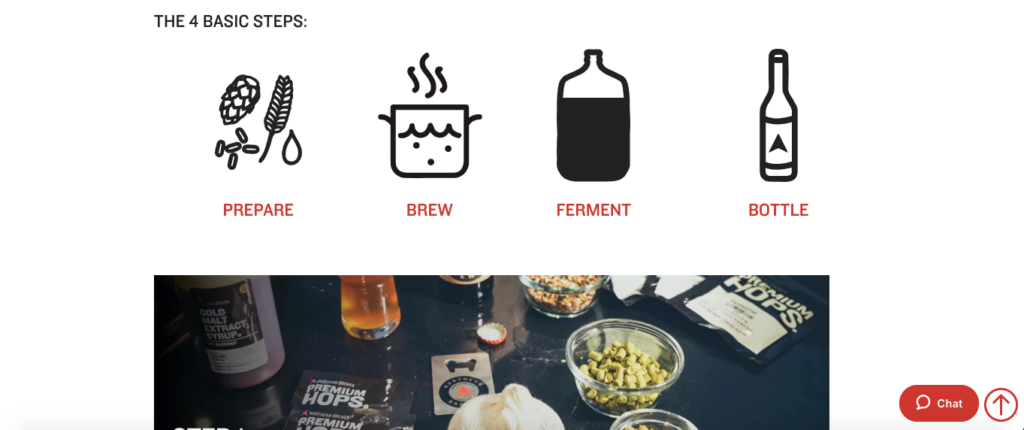 They also seamlessly weave relevant products they sell into the content, which helps shoppers find what they need, while at the same time increasing sales.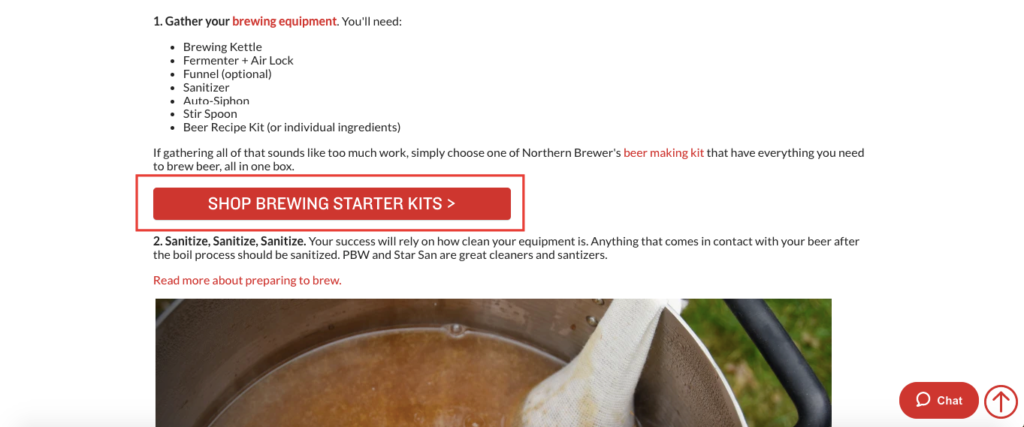 So when shoppers click, they find products like these that they'll naturally be interested in.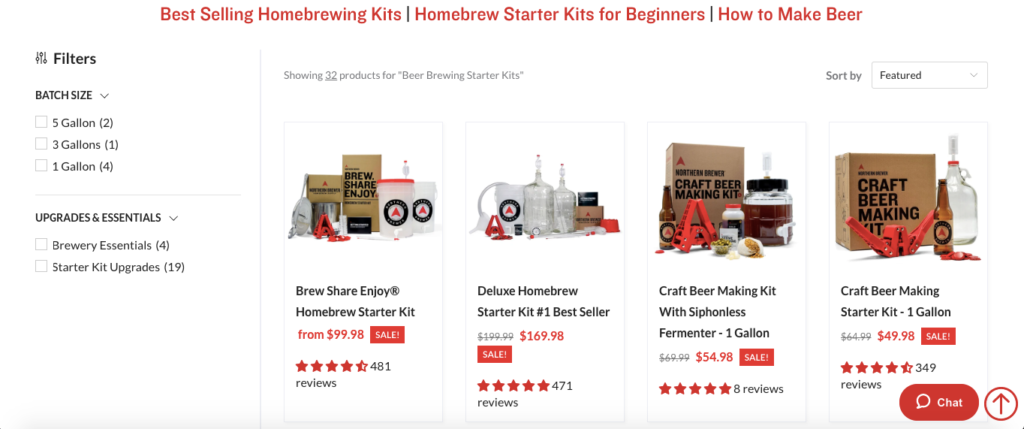 And that's just the tip of the iceberg.
Northern Brewer has a massive archive of other helpful content like a homebrew video library where they can get step-by-step instruction from experts.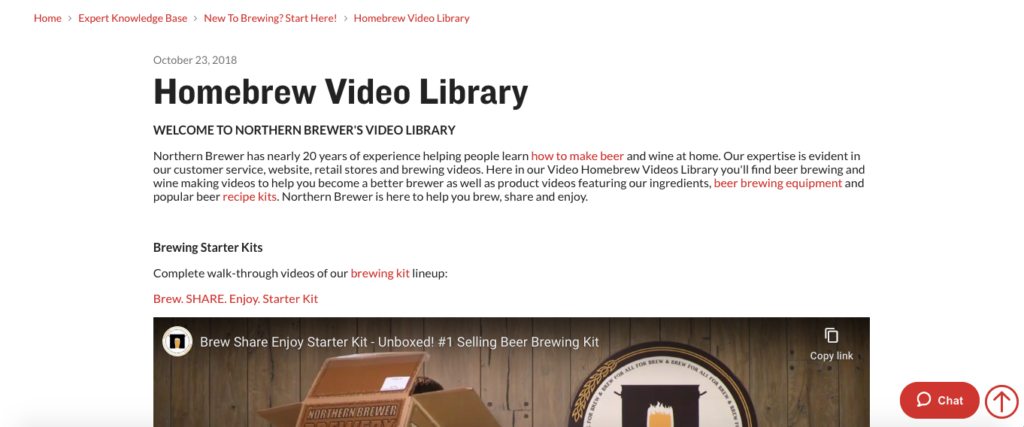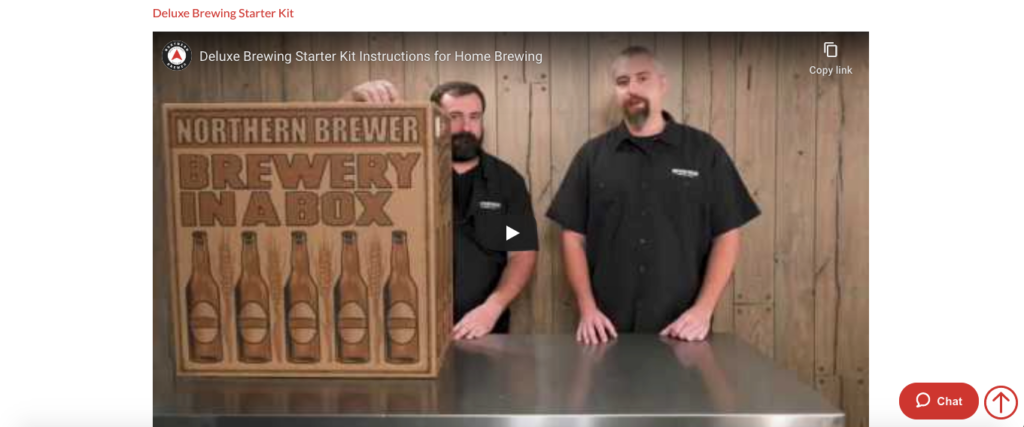 They even offer free tools like the priming sugar calculator and the refractometer calculator to make the brewing process easier and prevent rookie mistakes.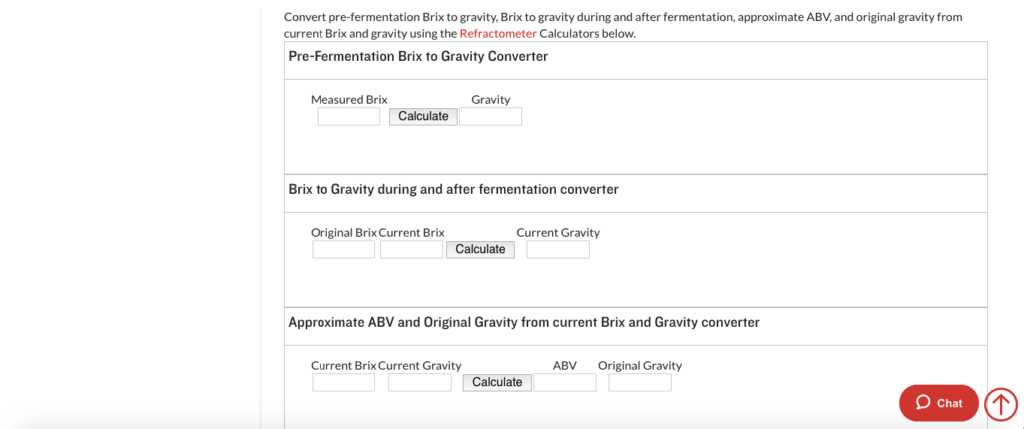 It's pretty amazing and shows that customer education can be a powerful e-commerce content marketing strategy.
In fact, research has found that customers who are "trained" are "68 percent more likely to use a product more and 56 percent more likely to use more features and functions."
This is something Northern Brewer has mastered and something you can use in your campaign as well. It's just a matter of finding areas where you can share your knowledge to educate shoppers.
MADE.com
Here's a brand that specializes in designer furniture and homeware.
They take a few different approaches with their content, but one of my favorites is the "Ideas" section of their site.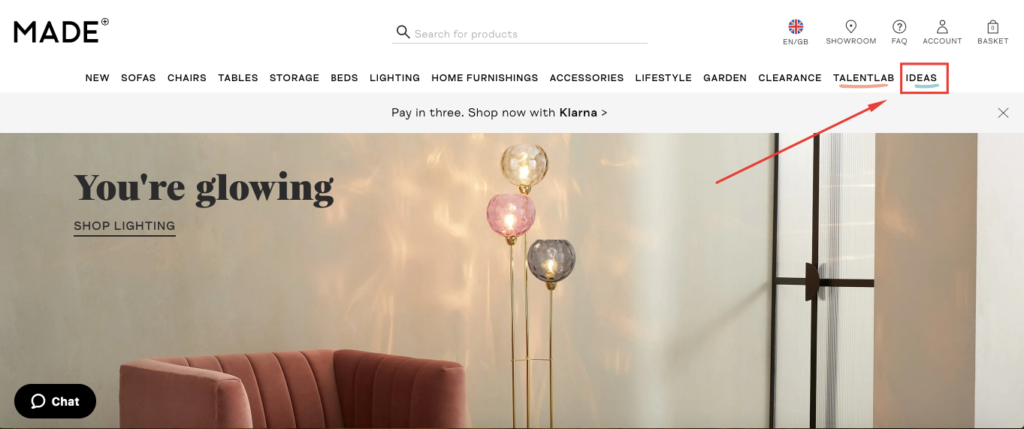 Here shoppers can find a ton of interesting information such as inspiration for interior design, style tips and advice for creating their own style.
I'm going to talk about the inspiration section.
Check out some of the content that pops up when you click on it.

Here shoppers can read through visual-centric content featuring inspiration for interior design from people who have completely nailed it.
Let's look at this post about minimalism in a Parisian apartment as an example.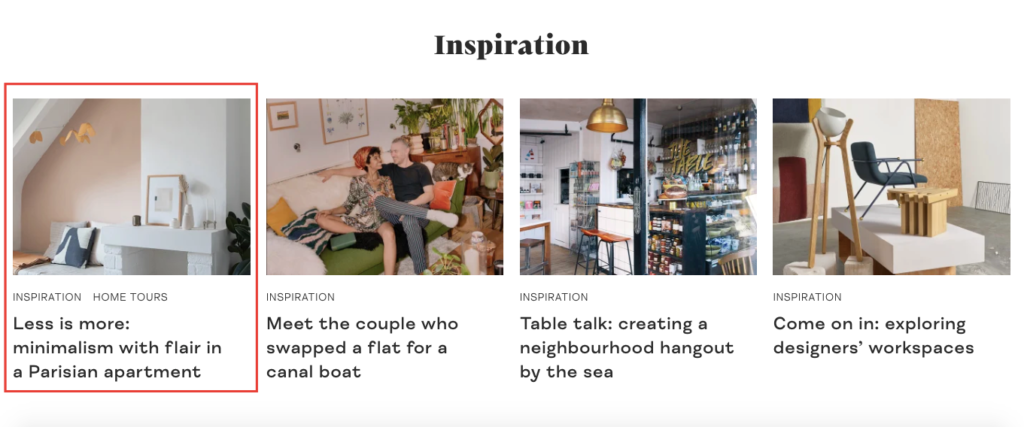 It talks about how less is more and includes plenty of images of the home of the in-demand interior design duo, Hélène Pinaud, and Julien Schwartzmann.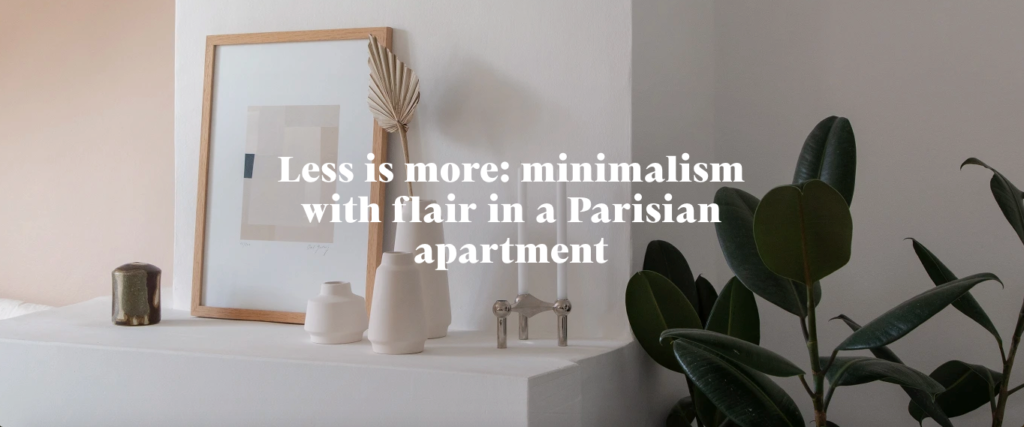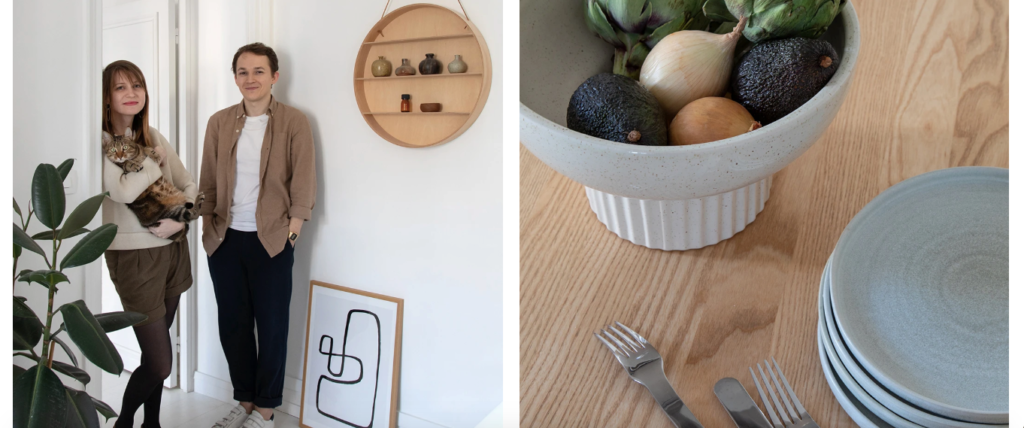 It offers some excellent tips for creating a stylish space and offers quotes from the two designers.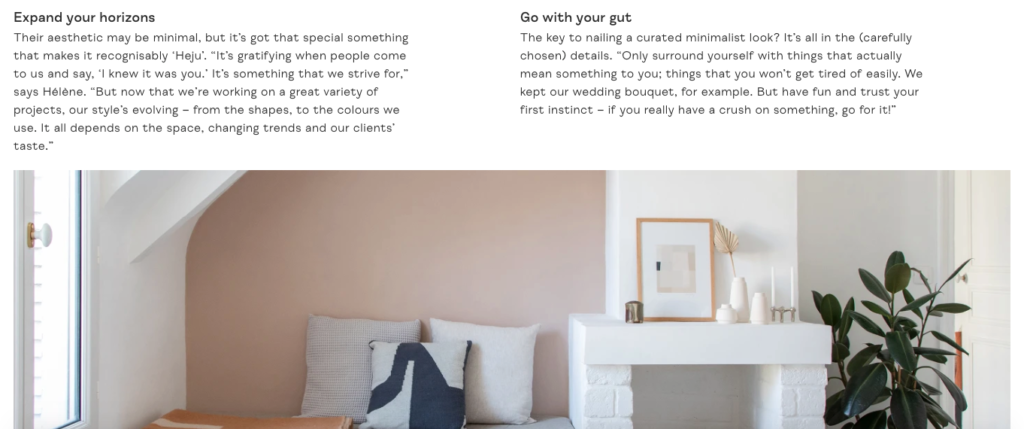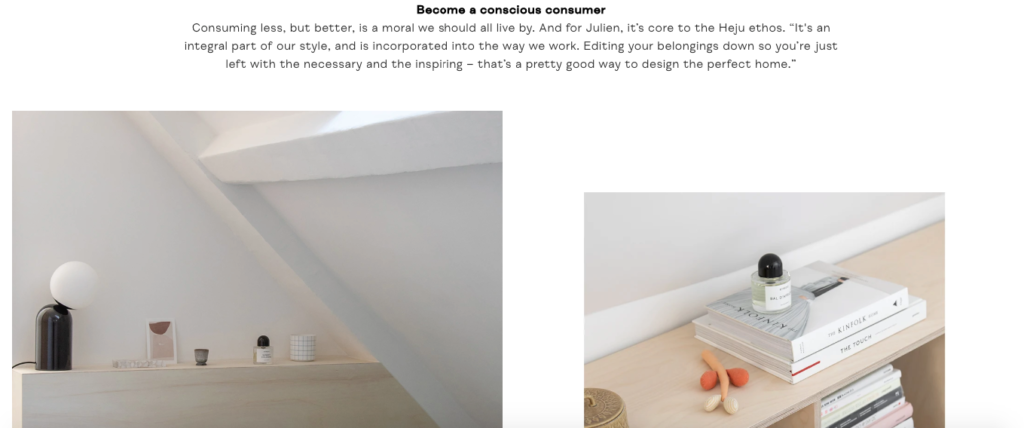 And what I really think is smart is that MADE.com throws in links to some of the specific products that were featured as well as a link to information on their interior design service at the bottom.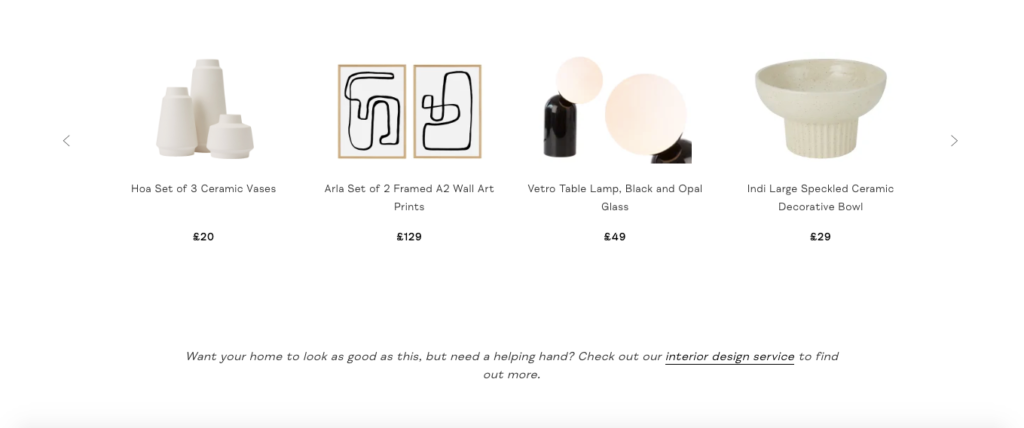 This is a subtle, non-pushy way to promote their products and services while highlighting them in a very natural way. So with just a click, a shopper can find a product they're interested in, like the Indi ceramic bowl, and make a purchase.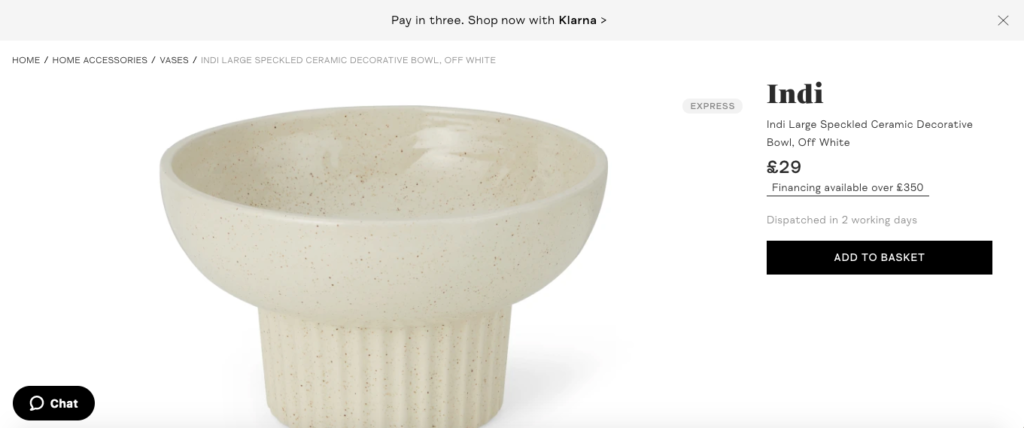 And that's really what e-commerce content marketing is all about—providing shoppers with genuine value, while at the same time promoting your products for a win-win.
So I think there's a lot to be learned from MADE.com's campaign.
Lunya
Lunya is a sleepwear company that specifically makes products for women.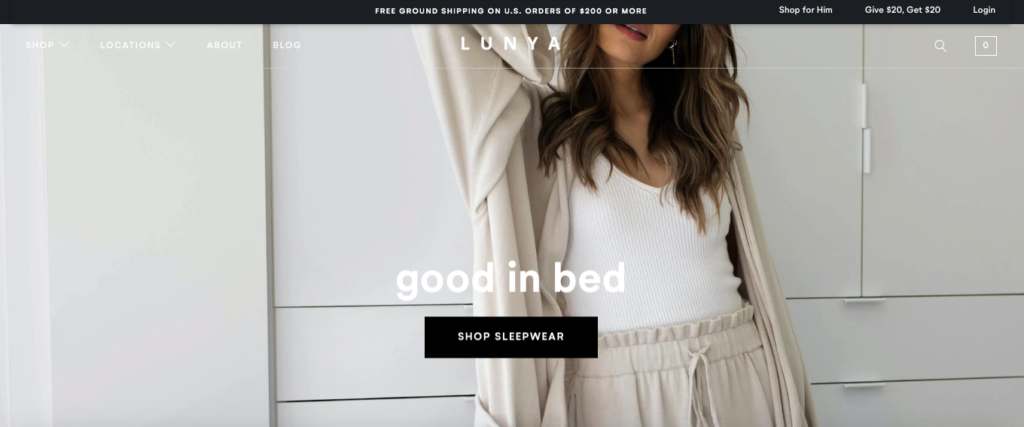 They have a line of ultra, high-quality items that are incredibly comfortable and help their customers get a better night's sleep.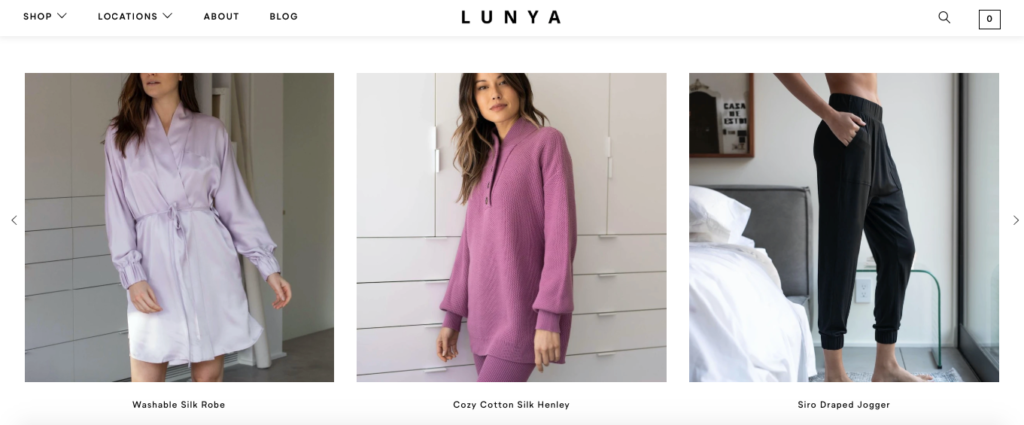 They use one of the most tried-and-true strategies in blogging.
And while their campaign by no means reinvents the wheel, it's extremely effective at entertaining shoppers and being relatable.
One particular format that Lunya pulls off well is interviewing people with interesting stories, while at the same time offering practical advice to readers.
Here's a good example of one of their blog posts where they interview DJ, entrepreneur, and Vogue.com contributor Leslie Kirchhoff.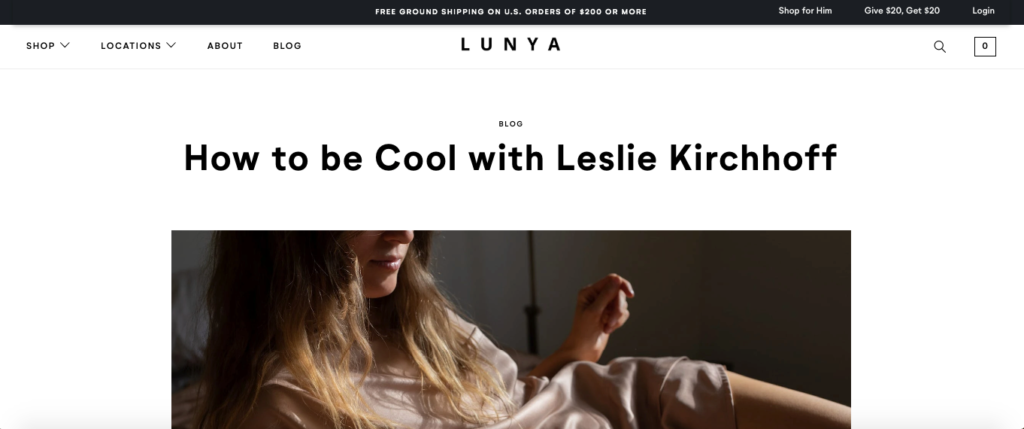 In it, they ask Leslie how she became a DJ, how she got into cocktail culture (which she wrote a book about), her art, and much more.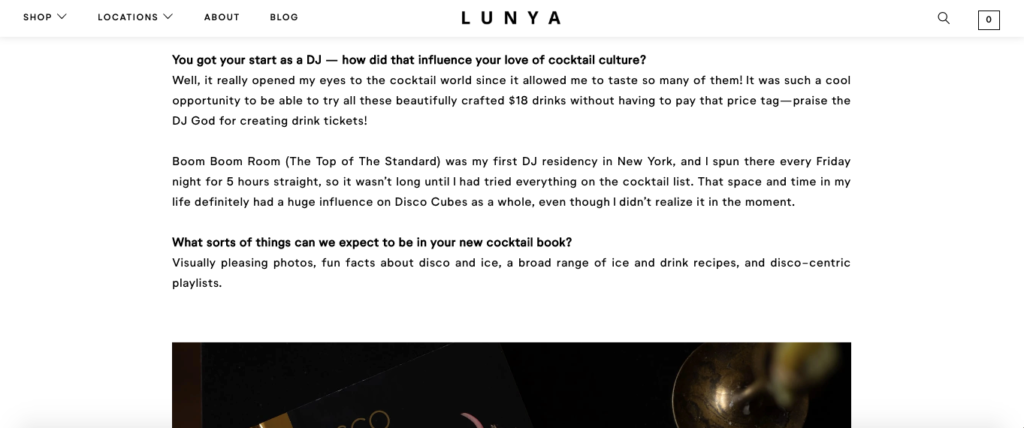 And like most brands that are great at content marketing, they tie in relevant products, like the washable silk tee set Leslie is wearing here.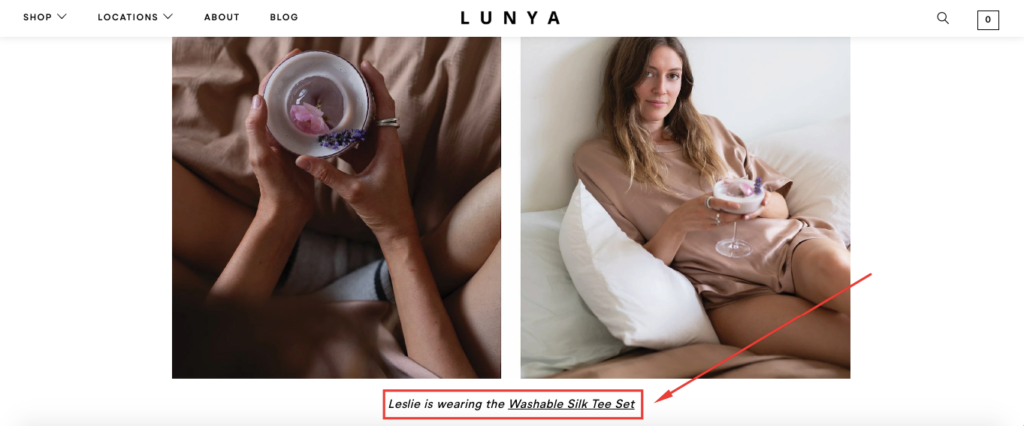 When a reader clicks on the link, they're instantly taken to the product page where they can learn more about it and make a purchase.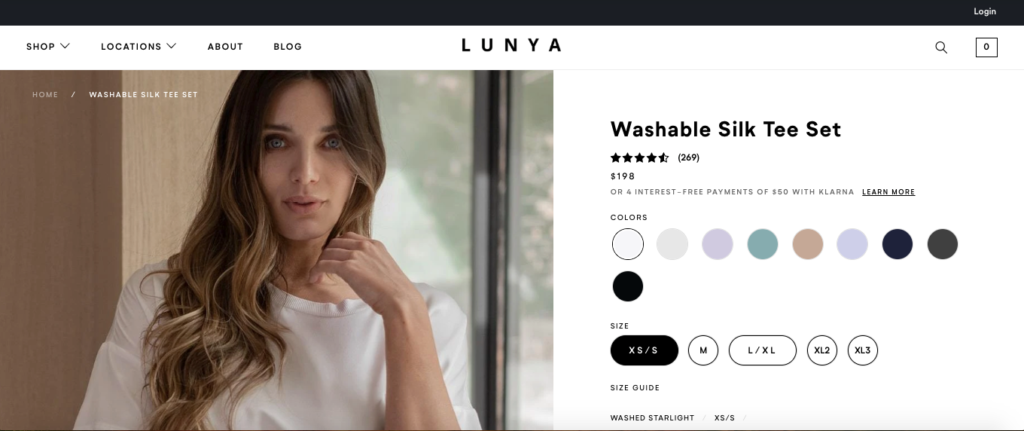 It's all very smooth and seamless. And when it comes to practical value, Lunya has two different ways of going about it.
First, they include a nightcap recipe from Leslie to help readers wind down at the end of the day and prepare for bed.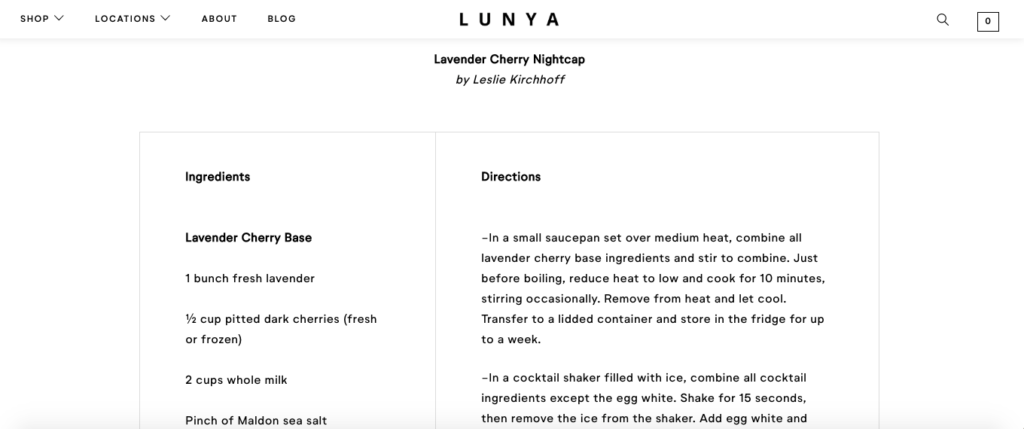 Second, they feature Leslie's sleep ritual playlist on Spotify for readers, which readers can listen to for a very interactive experience.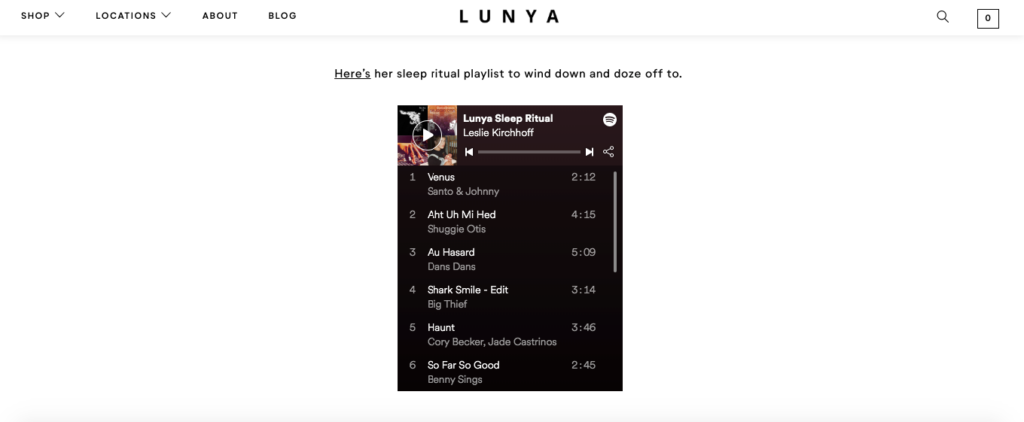 This features relaxing music for quickly calming the mind and body.
And at the very end of the post, Lunya includes a "Shop the Story" section, where they include links to products that were featured.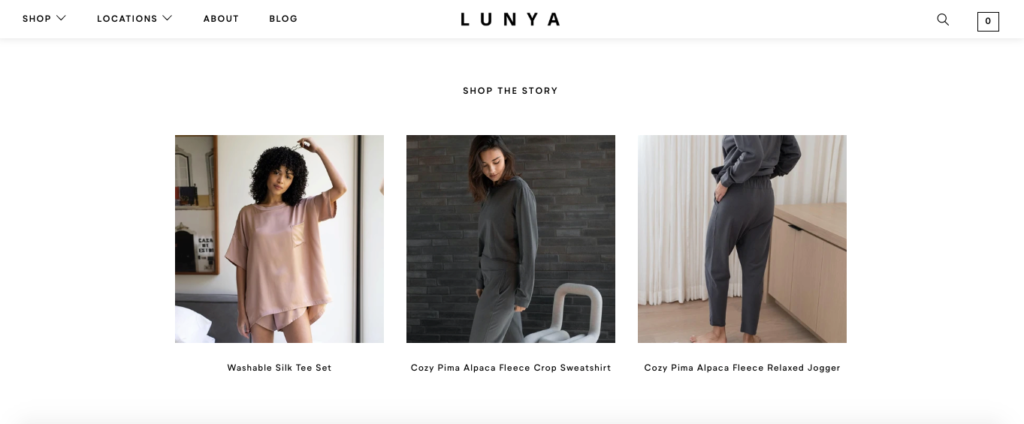 So just like that, readers can locate products that may be of interest to them and easily make a purchase.
This example from Lunya does a great job at combining visuals with storytelling, while simultaneously offering practical information that's of genuine value.
And the way they pepper in links to products is perfect for generating targeted leads without being overly salesy about it.
This shows that you can take a conventional content medium like a blog post and get super creative with it.
For even more cool ideas, I suggest browsing through the rest of the Lunya blog.
DockATot
This is an e-commerce brand that sells a "multi-functional lounging, playing, chilling, resting, and snuggling dock for babies and tots."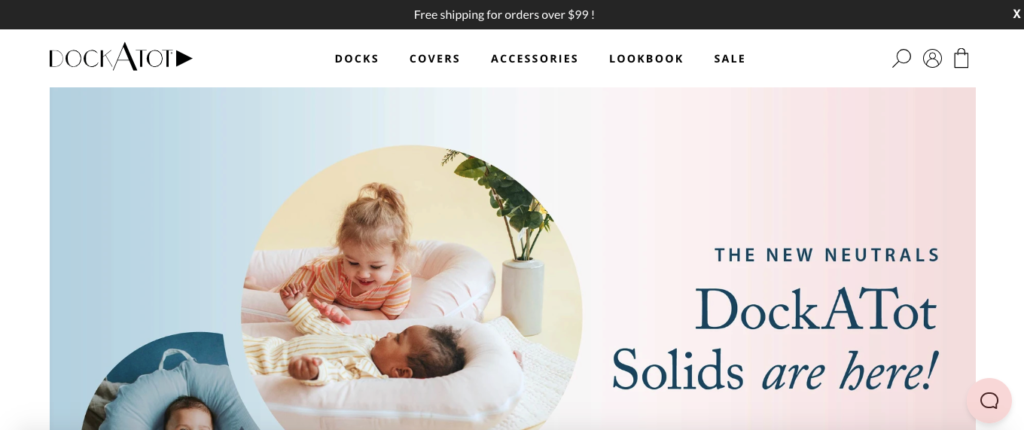 DockATot's aim is to provide quality products that offer many benefits that similar competitors do not, such as using zero harmful substances and being Oeko-Tex Certified.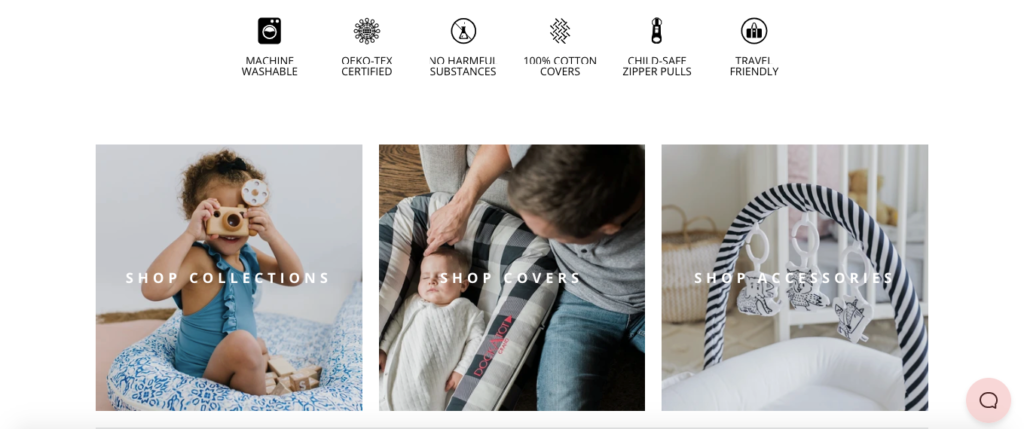 As you might imagine, their content marketing campaign caters to parents. And just like the previous brands we mentioned, DockATot has plenty of practical material to help parents out.
In particular, they have some great gift guides that make buying for babies and toddlers a breeze.
If you're ever raised a child, you know how tricky the first few years can be, and getting info from experts is much welcomed.
A good example is the toddler gift guide by Alex Elle, a mother of three.
Here she is pictured with one of her children.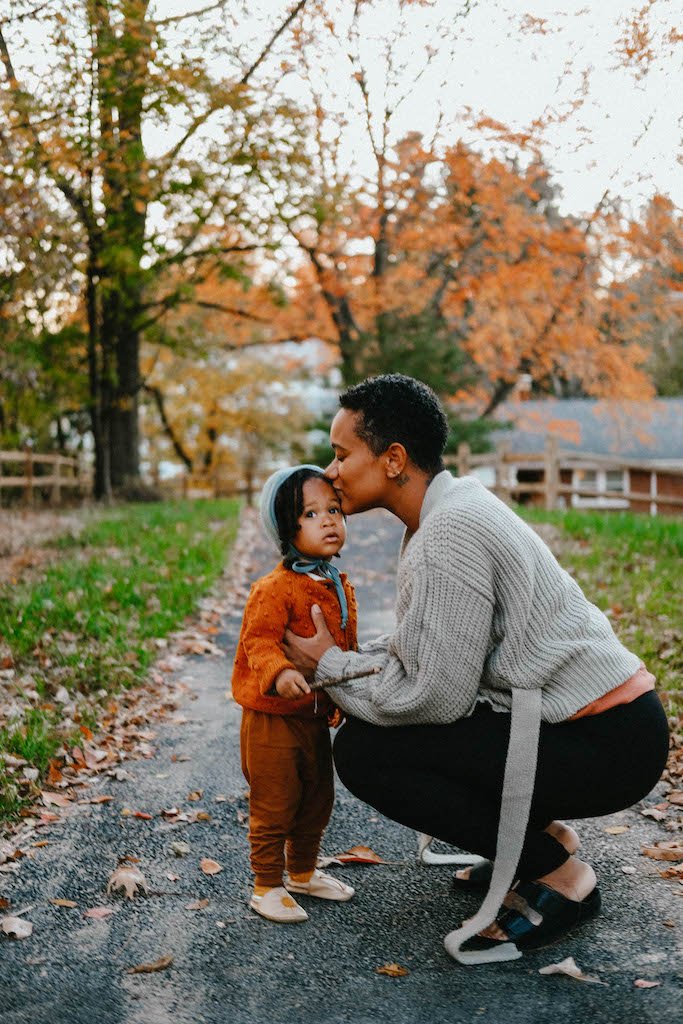 It's super simple and begins with an image of all of the products included in the guide for quick reference.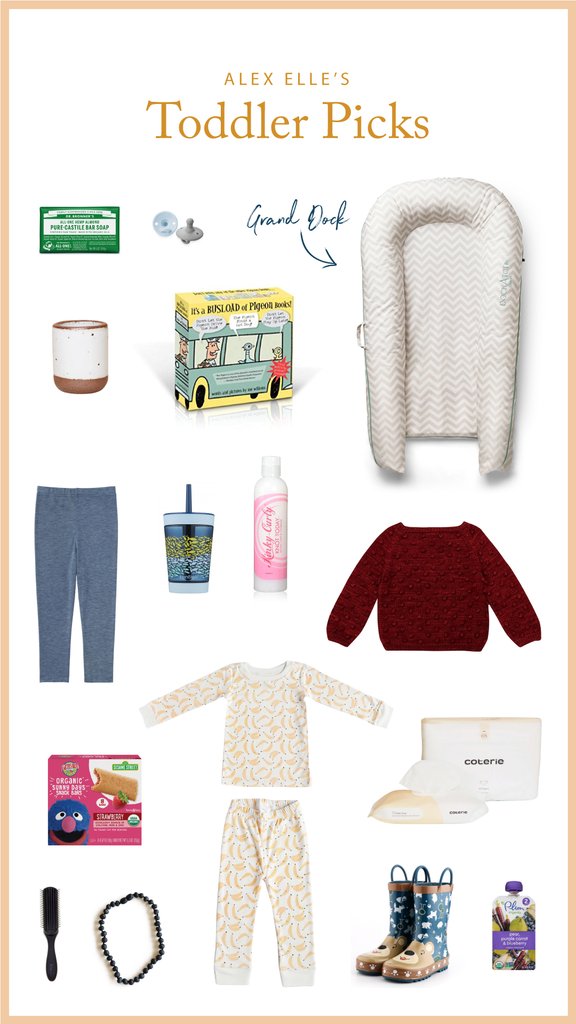 Then, Alex features a numbered list of products, including items like toddler soap, a pacifier, books, rain boots, diapers, wipes, and so on.
Click on a link, and a reader is instantly taken to each individual product page like this one from Dr. Bronner's Castile Soap.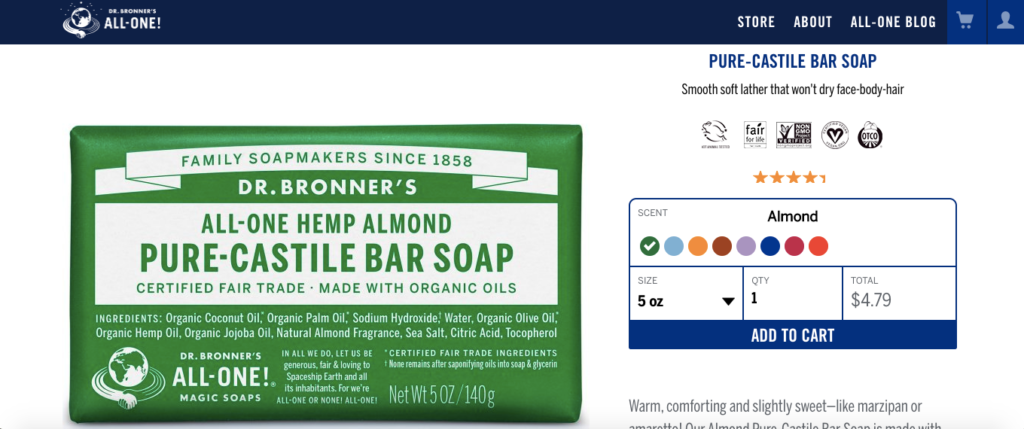 Or this one featuring the Ali+Oli Modern Pacifier.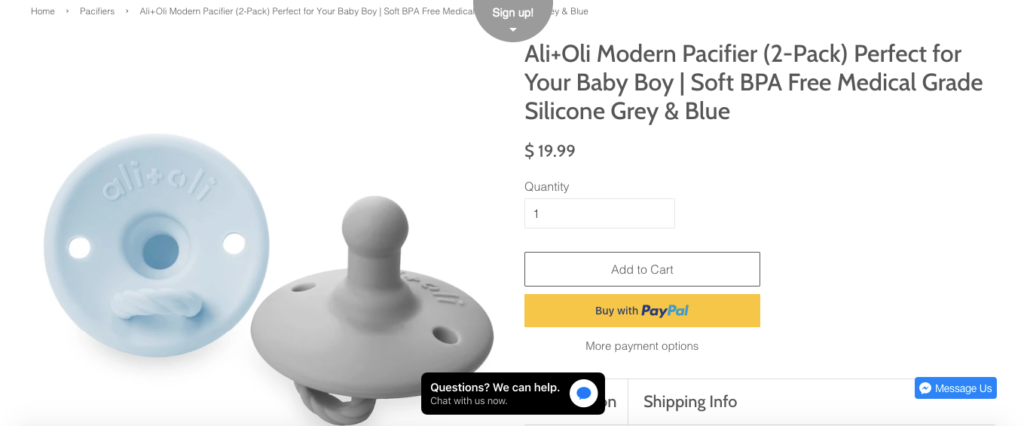 By the way, from what I can tell, these aren't affiliate links where DockATot is earning money by sending shoppers to these resources.
They're just letting parents in on some helpful information and pointing them to products that can make their lives easier while improving the health of their children.
DockATot's value is in the legwork they do by researching and identifying other quality brands. And I really love the simple format where readers can conveniently browse to find a variety of products.
This goes to show that guides are good content types and one that many of your shoppers will respond to. It also shows that you don't have to promote your products 100 percent of the time to have an impact.
In most cases, shoppers will appreciate the value you offer by directing them to great products from other brands and will reciprocate by engaging with your company and ultimately buying.
For instance, anyone who checked out the toddler gift guide could easily browse through DockATot's selection through the navigational menu at the top.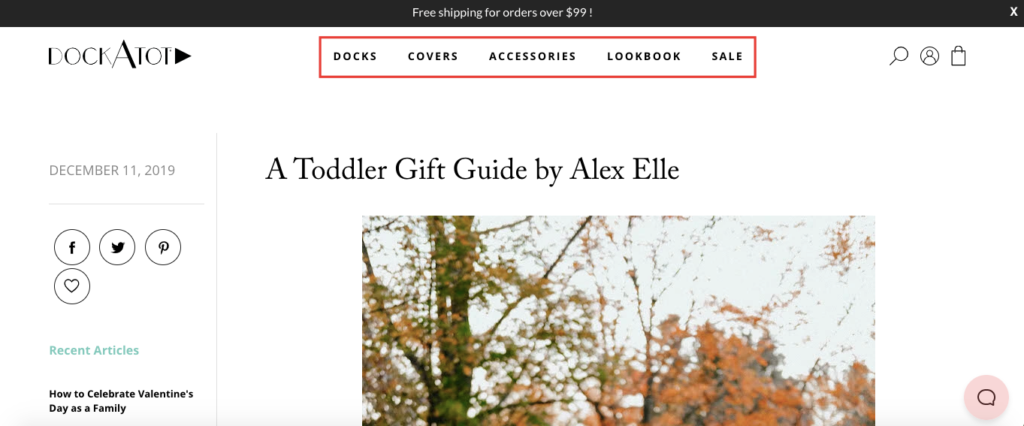 This makes it one of the top e-commerce content marketing examples I've seen as of late.
Charlotte Stone
The final brand I'm going to mention is Charlotte Stone, who sells unique women's shoes like these.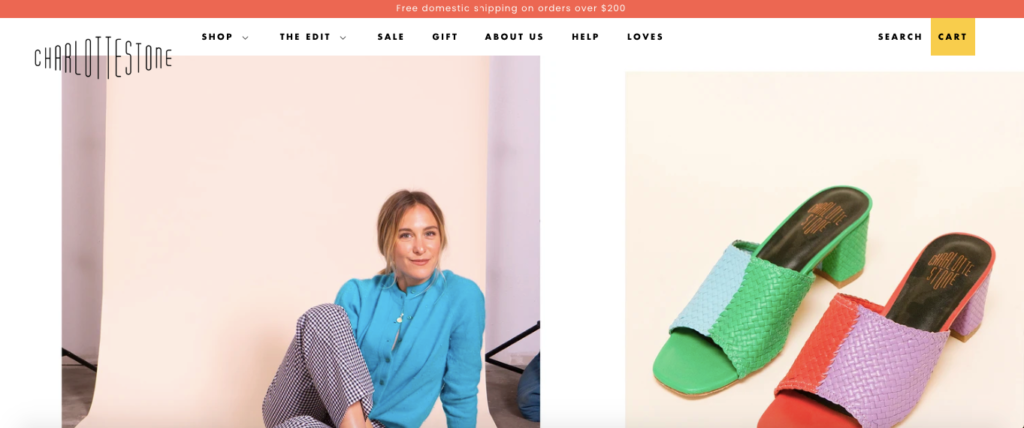 They're known for their slightly funky, off-the-wall kind of style, which is what distinguishes them from the myriad of other footwear brands on the market.
One of the focal points of their content marketing campaign is showcasing their products while giving shoppers ideas for clothing combinations to match perfectly.
For instance, they have a series called "How We Wear These."
Here's one for their boots called the Lea.
As you can see, readers get several ideas for what they can wear with these boots for maximum style points.
When readers scroll down, they get multiple shots of each outfit from different angles.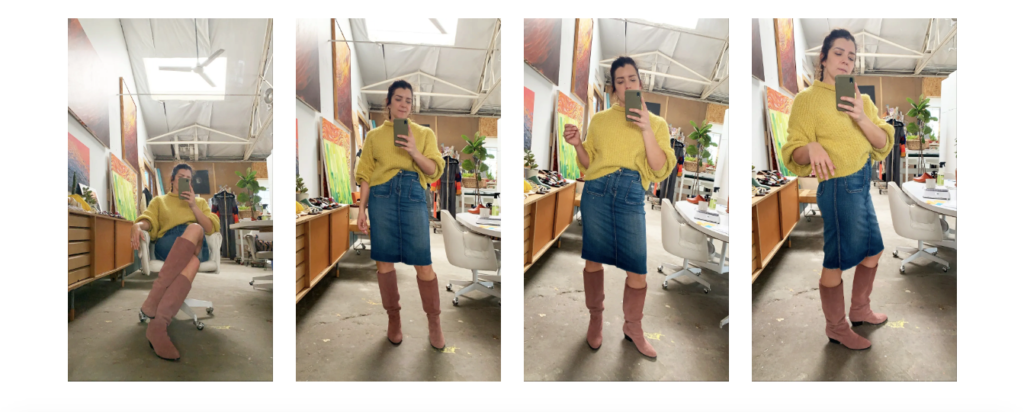 And of course, Charlotte Stone makes sure to provide readers with an easy to follow link so they can check out the Lea boots in more detail and make a purchase.

Here are the two different styles they currently offer.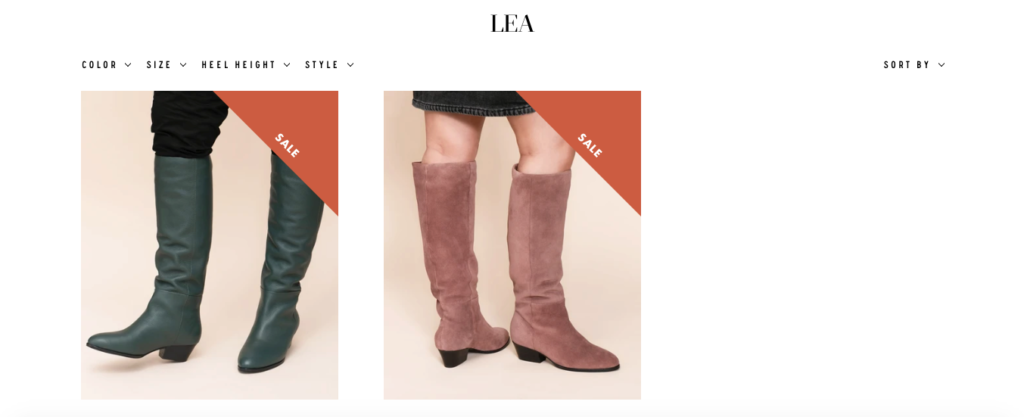 This is a fun way to give shoppers an in-depth look at the products Charlotte Stone sells and let them know how to incorporate those products into their wardrobe.
Again, it's all about delivering relevancy, practicality, and value.
If you can do that effectively, shoppers should respond favorably to your content, and you're going to get sales.
Conclusion
I think content marketing is one of the greatest forms of marketing to ever exist.
Rather than resorting to annoying "push" techniques where you ram promotions down your shoppers' throats, it involves "pull" techniques where you put out amazing content that naturally makes them want to come to you.
I know that I'm personally much more receptive to brands with killer content who "get it."
And as we've just learned from these e-commerce content marketing examples, there are a lot of ways to go about it.
Things have evolved significantly over the years, and it now goes much deeper than simply slapping up a basic blog post.
Now there are limitless ways to harness your creativity and tap into the unique selling points of your brand. So don't be afraid to push the envelope and experiment with different techniques.
There are no rules, and as long as your audience is truly getting something out of the experience, you're going to win.
You can use these examples as templates to fine-tune your own content marketing campaign, keep a steady volume of leads coming your way, and maximize conversions.