Shopify is the third biggest ecommerce platform with nearly a 10 percent market share. More than 800,000 stores are powered by Shopify, and over a billion orders have been processed on it to date.
And as of mid-2019, "Shopify businesses around the world have made over $100 billion in sales."
Besides its user-friendliness and phenomenal backend support, one of the biggest reasons people love this platform is its built-in tools that allow users to enhance the functionality of their store and add custom features.
The Shopify plugins are especially helpful and can be used to increase customer engagement, drive sales and pull in more revenue.
With that said, here are 10 of the best Shopify plugins I recommend for optimizing your ecommerce business.
Free shipping is a huge motivator for getting online shoppers to buy.
In fact, "9 out of 10 consumers say free shipping is the top most incentive to shop online more, and orders with free shipping average around 30 percent higher in value."
I know that I'm way more prone to go through with an order if I can get free shipping.
So it only makes sense that ecommerce store owners would want to offer it to shoppers that reach a certain threshold.
But rather than trying to set it up manually, the Free Shipping Bar by Hextom takes care of it for you.
This awesome plugin allows you to display your customizable bar and adjust your messages as customers place more items in their carts.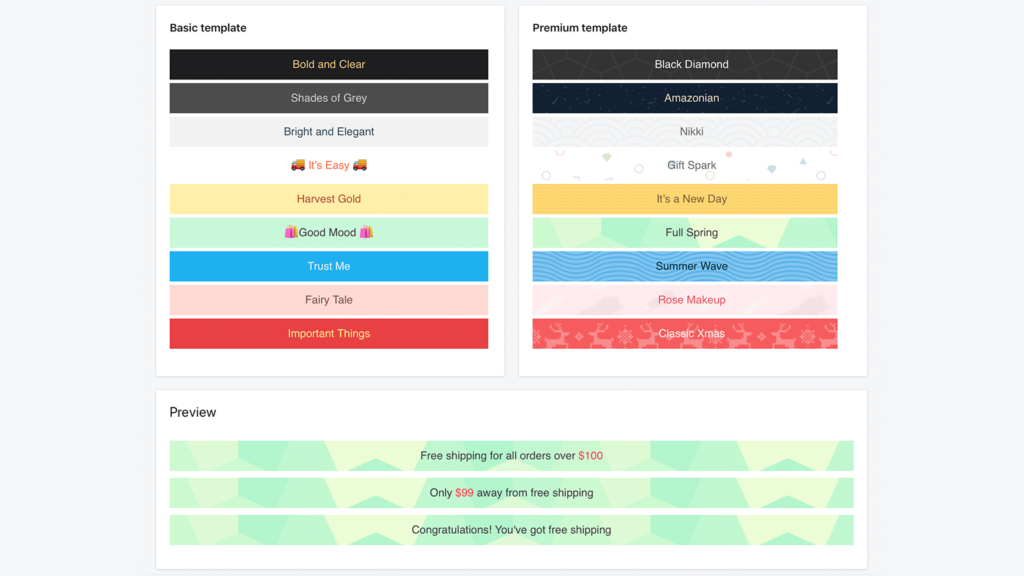 Besides that, it offers built-in metrics so you can determine which shipping goals are resulting in the most sales.
Here's an example of what this plugin looks like before anything has added anything to a cart.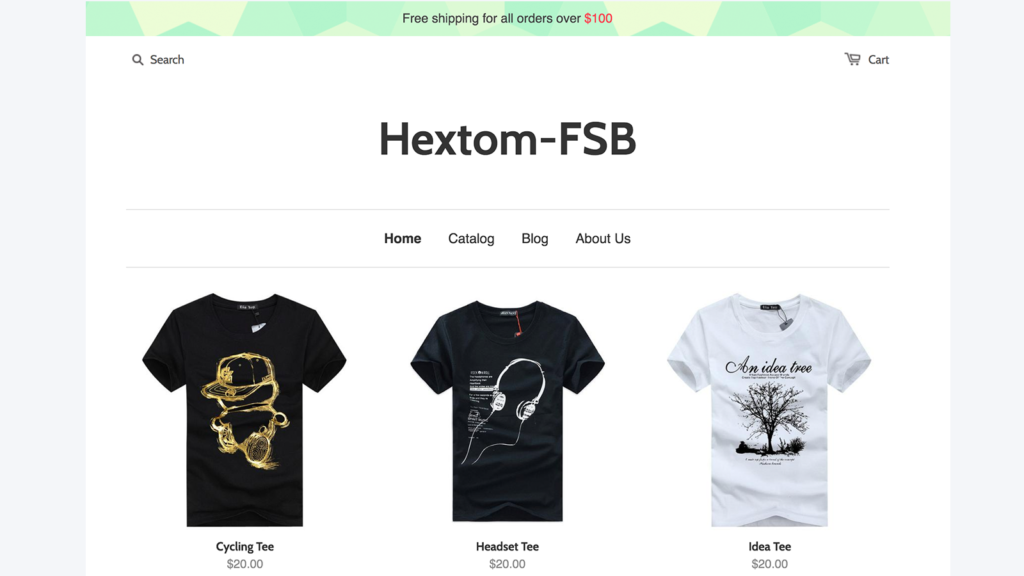 Here's what it looks like once a shopper has added an item and is closer to free shipping.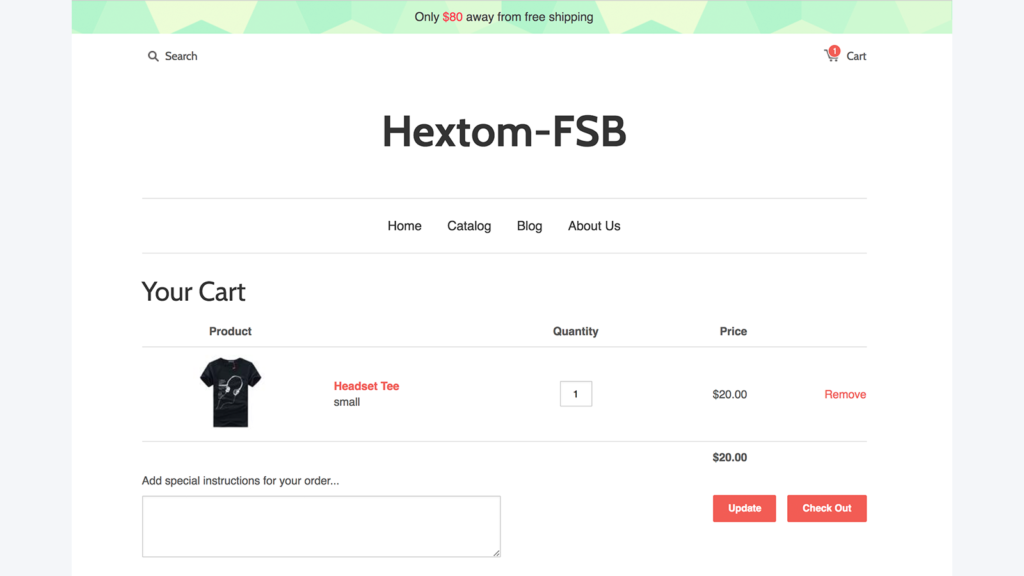 And here's what it looks like once they've reached the threshold and qualify for free shipping.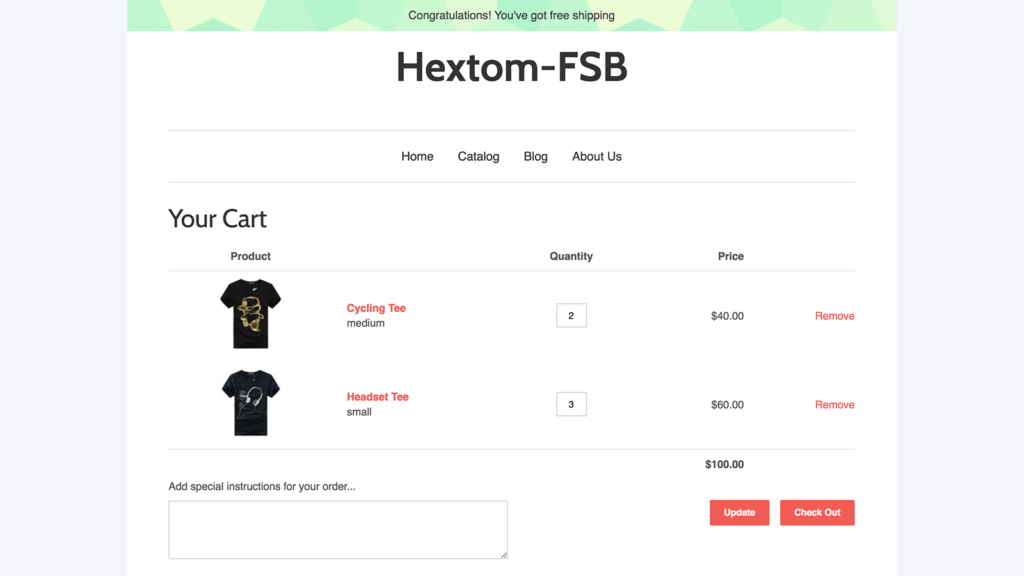 It's super simple to use and can be a huge help for boosting sales.
So this is a plugin that I highly recommend.
2. Returnly: Returns & Exchanges
One area where ecommerce stores are at a disadvantage when compared to brick-and-mortars is with returns.
Nearly a third (30 percent) of products purchased online end up being returned, while only 8.89 percent of products bought from brick-and-mortar stores are returned.
There are several factors that contribute to this including the product looking different than expected, clothing items not fitting properly and receiving a damaged product.
But the bottom line is that ecommerce store owners can expect a fairly high volume of returns.
Having a simple return process, however, can help mitigate this problem, and 92 percent of shoppers say they'll buy again if they can return an item with ease.
That's where Returnly: Returns & Exchanges comes in.
It takes the friction out of the returns process and lets customers buy another product using store credit before shipping the original item back to maximize sales and build loyalty.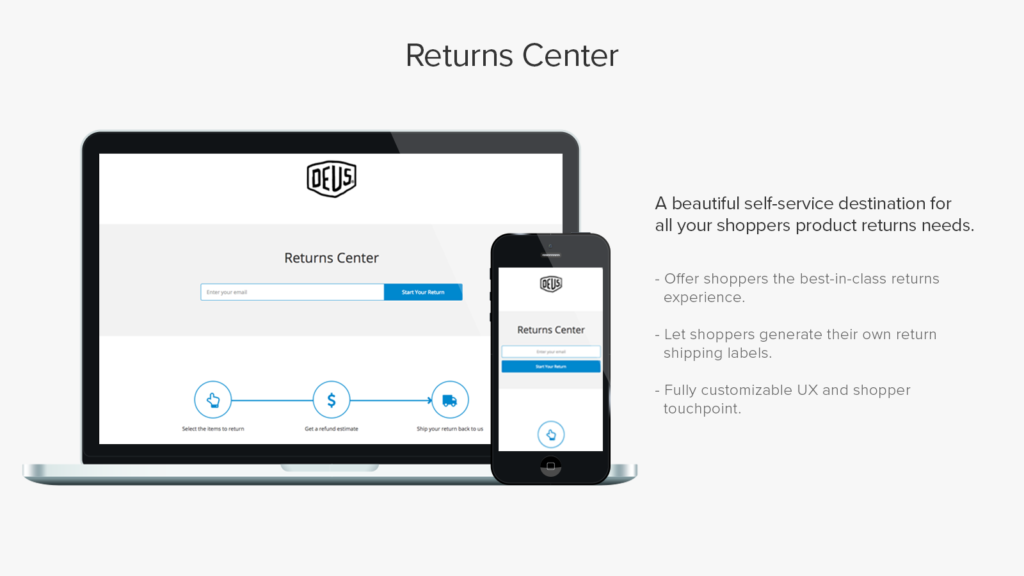 You can use it to build a fully customized Returns Center and automate the day-to-day product returns operations.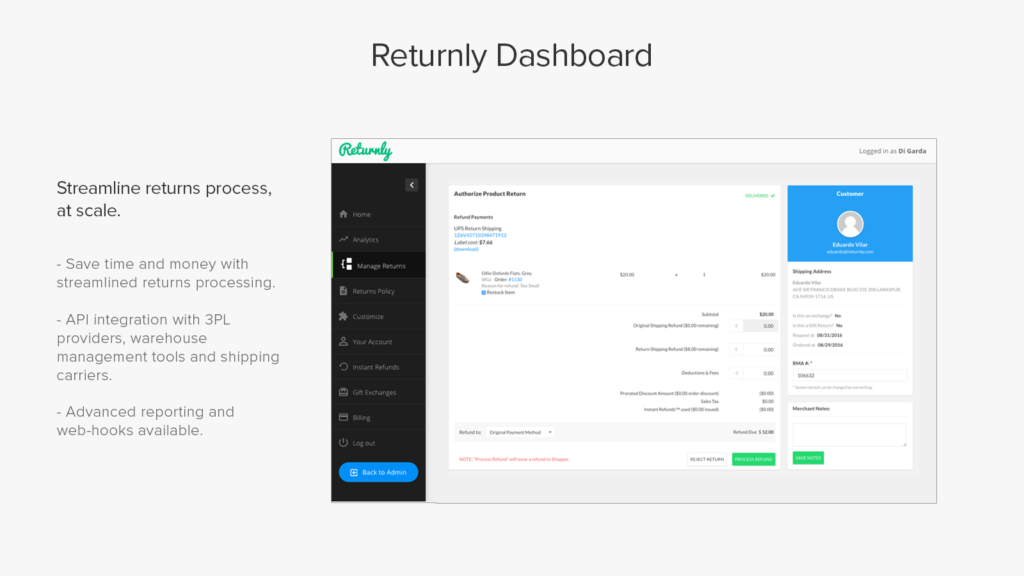 It also includes robust analytics to gain insights into customer behavior, which can lead to a major boost in long-term profitability.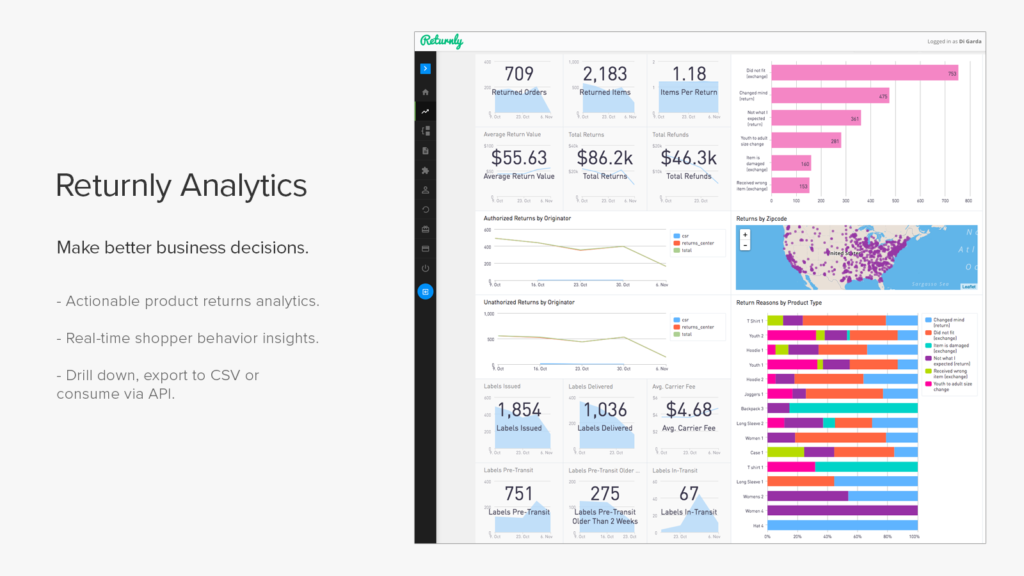 So if returns have been hurting your bottom line, this is a plugin to consider.
3. Wishlist Plus
Who doesn't love a nice wishlist?
Creating one is a fun way to keep track of the products you're interested in so that you can conveniently go back and purchase the ones you love the most later on.
Wishlist Plus is an awesome plugin that makes this seamless for your customers to do.
It allows them to "bookmark their favorite products and pick up where they left off when they return."
Once they come back to your ecommerce store, they can quickly go back to their selected items and make a purchase.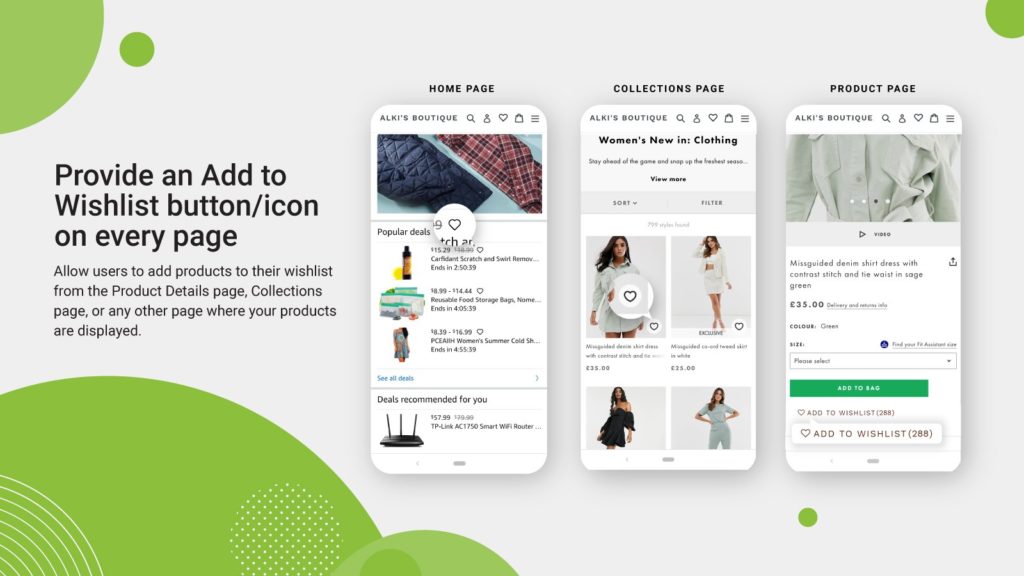 It's super convenient, and customers don't even have to be logged in to use Wishlist Plus.
Not only that, they can sync their wishlist across multiple devices for added convenience.
And the impact can be dramatic, with conversion rates increasing by 20-30 percent and customers spending 30 to 50 percent more on average.
An added feature that I love is that it shows the number of times each product has been wish-listed, which serves as additional social proof that can help motivate shoppers to buy.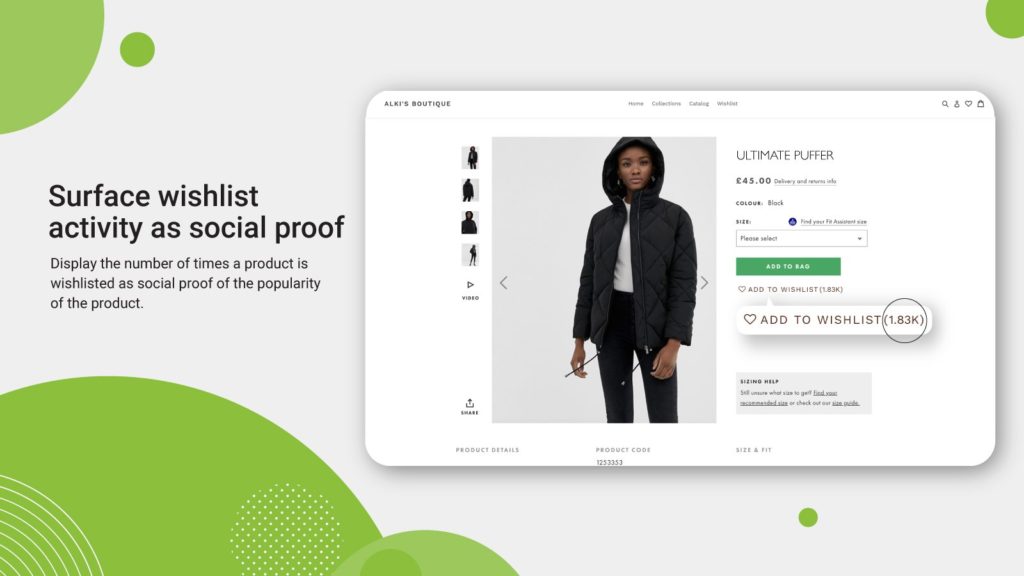 4. One Click Social Login
The number one reason why online shoppers abandon their cart is extra costs like shipping, tax and other fees.
Do you know what the second reason is?
Having to create an account.
That's the reason why 34 percent of shoppers leave without making a purchase, with many never to return.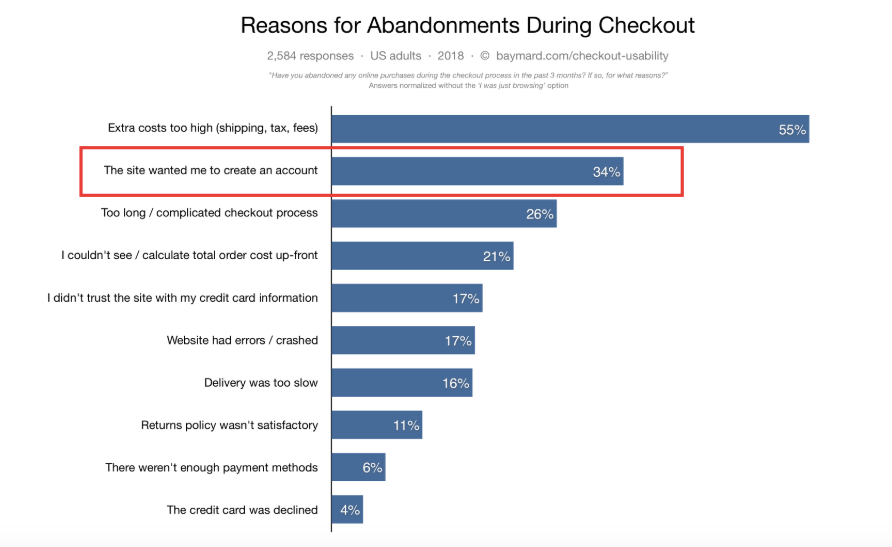 I know that I cringe when I'm prompted to go through the often arduous process of creating an account.
It's a real pain, especially if you only plan on making a single purchase.
But the One Click Social Login plugin is the perfect solution to this problem.
Rather than forcing shoppers to create an account from scratch, it provides them with an automatic signup using popular social networks like:
Facebook;
Twitter;
Google;
Instagram; and
LinkedIn.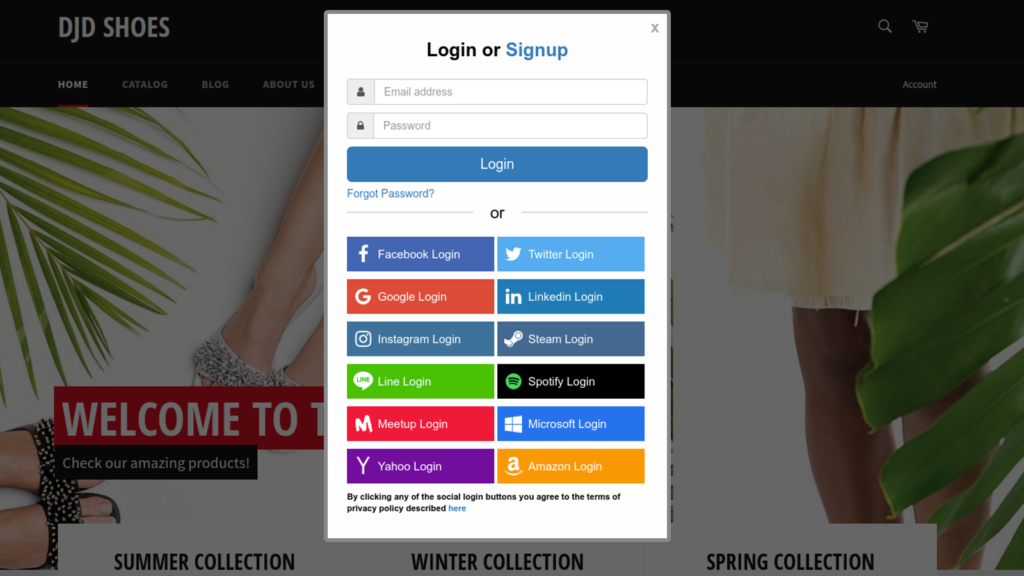 They cover all of the bases and allow shoppers to sign up without any hassle.
You can even customize it to your own specifications.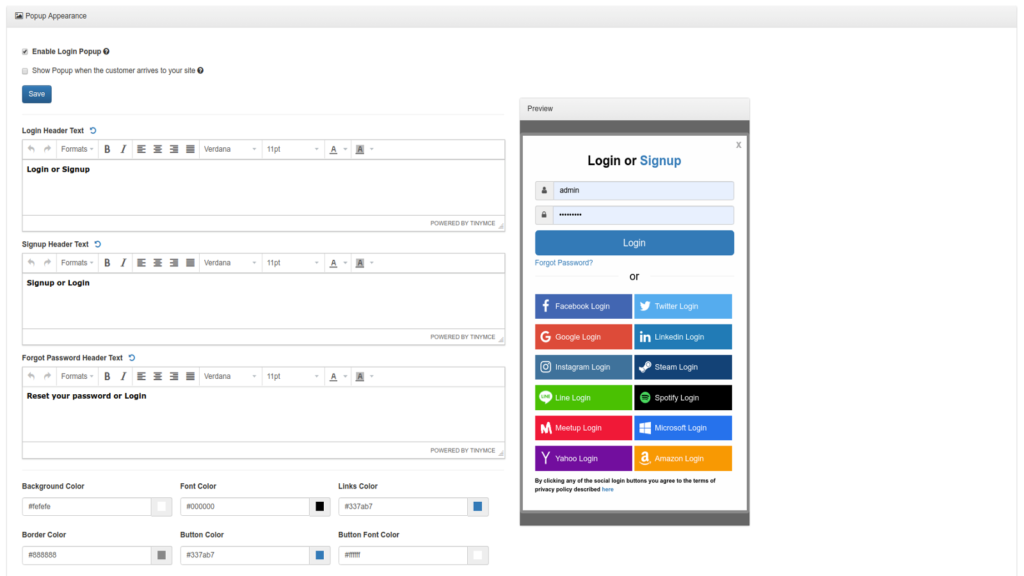 And you can keep track of how many users are signing up on each network.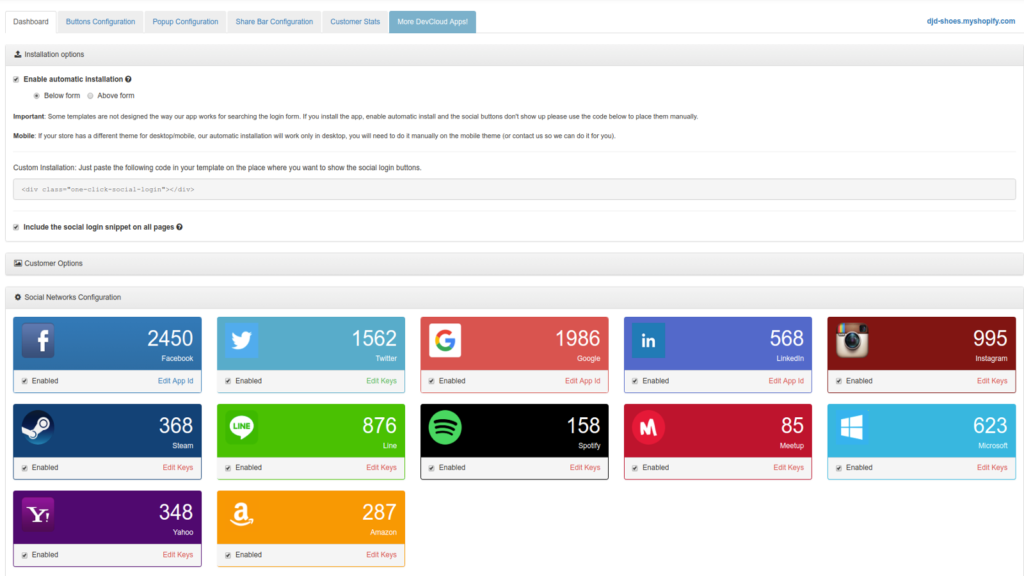 Not only does it save your shoppers from a lot of frustration, but it can also have a significant impact on your sales.
5. Upsell and Cross-Sell Products
One of the oldest business maxims is that it's much cheaper to retain an existing customer than acquire a new one.
And it's true.
Increasing your average order value is one of the best ways to boost your revenue.
If you're looking to quantify it, "You're 60-70 percent likely to sell to an existing customer, compared to the 5-20 percent likelihood of selling to a new prospect."
So why wouldn't you want to place an emphasis on upselling and cross-selling?
That's exactly what this Shopify plugin, by Exto, allows you to do.
You can set up relations between relevant products based on a straightforward rules system.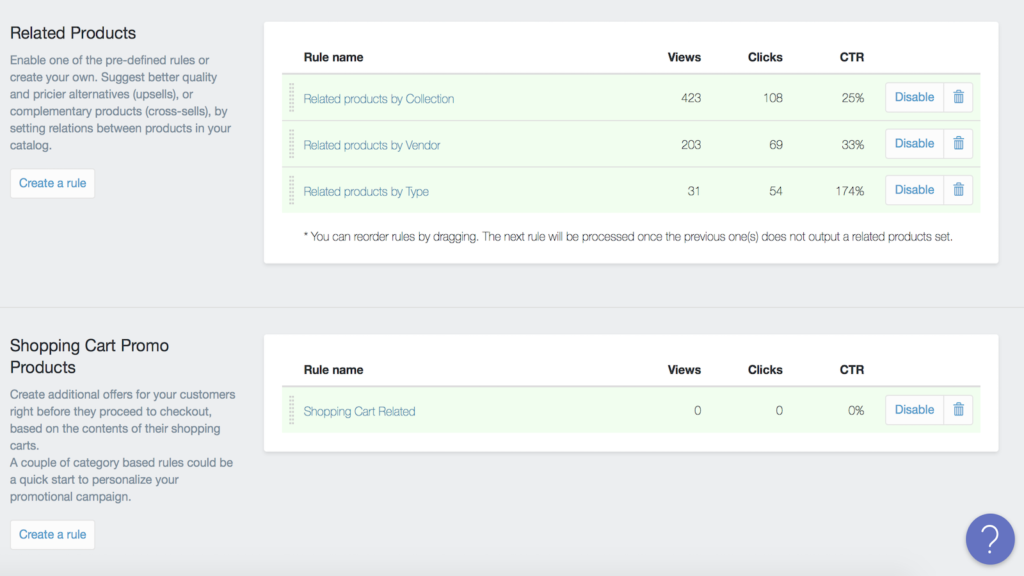 That way shoppers are automatically presented with recommended items based on their behavior.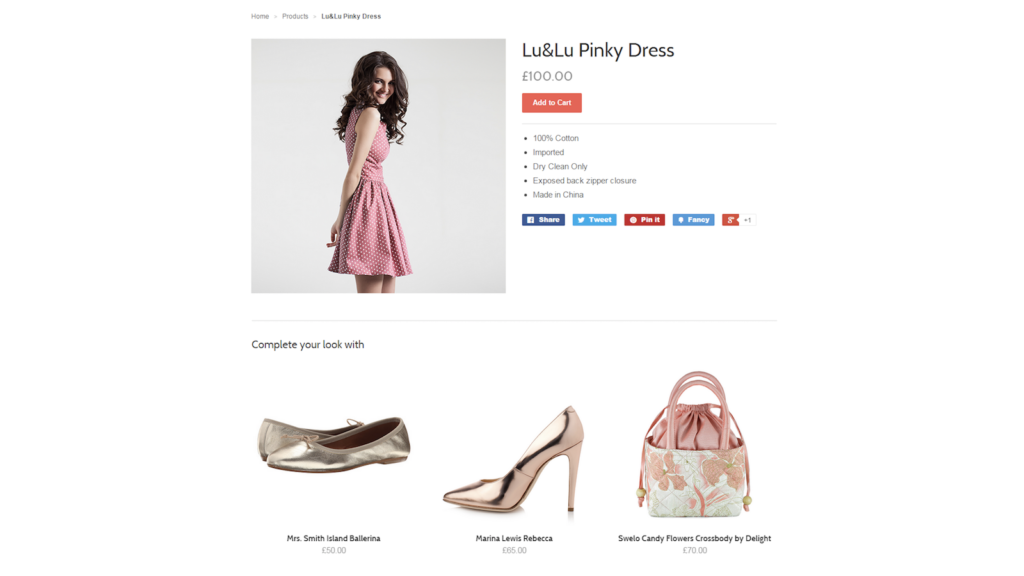 And if someone lands on a product that's currently out-of-stock, they'll be shown similar items that may be of interest to them.
It also offers a "recently viewed" feed so shoppers can quickly relocate items after clicking on another page.
Put all of that together, and this is one of the best Shopify plugins for maximizing average order value.
6. PageSpeed Monitor
I probably don't need to tell you how important it is for an ecommerce site to load quickly.
The recommended load time in 2018 was just three seconds.
Any longer than that and you're shooting yourself in the foot because shoppers will start leaving in droves.
That's why I highly recommend using PageSpeed Monitor.
It's an easy to use plugin that keeps close tabs on how fast your ecommerce store is loading and offers practical suggestions for increasing its speed.
PageSpeed Monitor checks your Google PageSpeed Insights hourly and alerts you whenever there's an issue so you can promptly resolve it.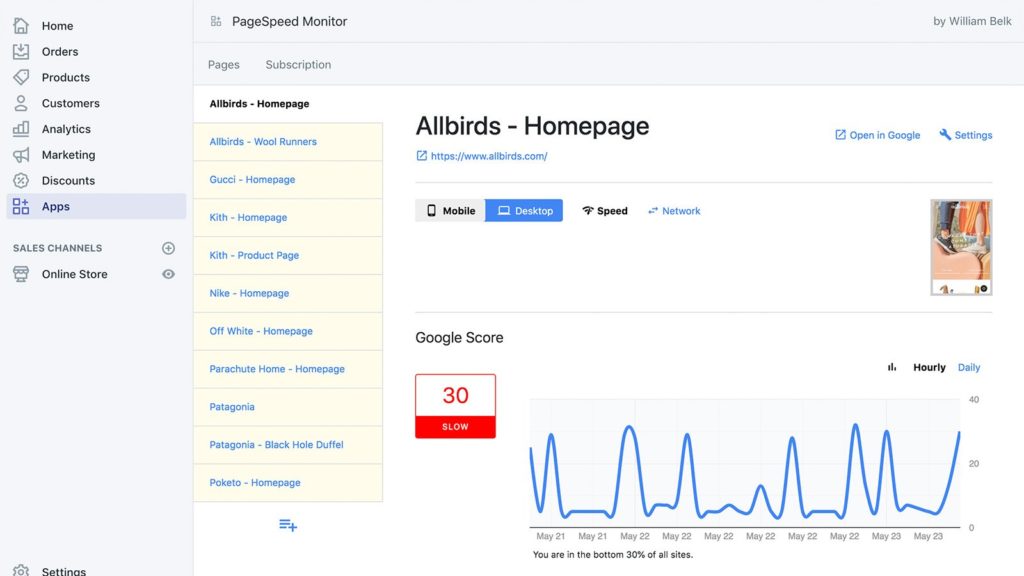 You can also use it to monitor key competitors to see how your site stacks up, which can give you a nice edge.
7. Plug in SEO
Another key component of ecommerce success is maintaining visibility in search engines. "Seventy-five percent of users don't even scroll past the first page of the SERPs," and 35 percent of organic clicks go to the top three results.
So it's essential to get your ecommerce store to rank in a top position.
One of the best Shopify plugins for helping with this is Plug in SEO.
It helps you discover simple ways to improve the ranking of your Shopify store and fix any issues that may be holding you back.
Some specific elements it reviews include:
Meta titles;
Headlines;
Meta descriptions;
Keywords; and
Broken links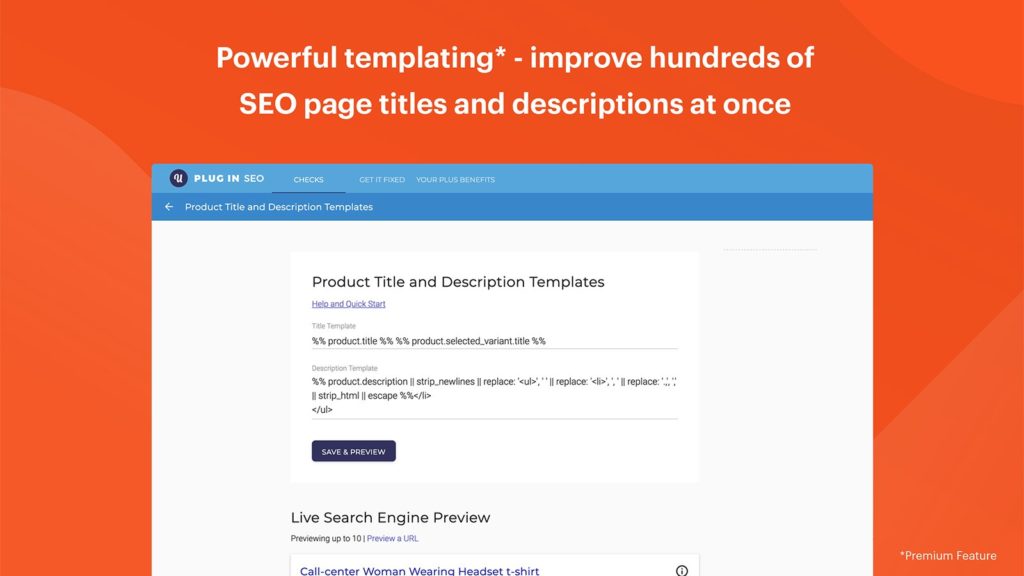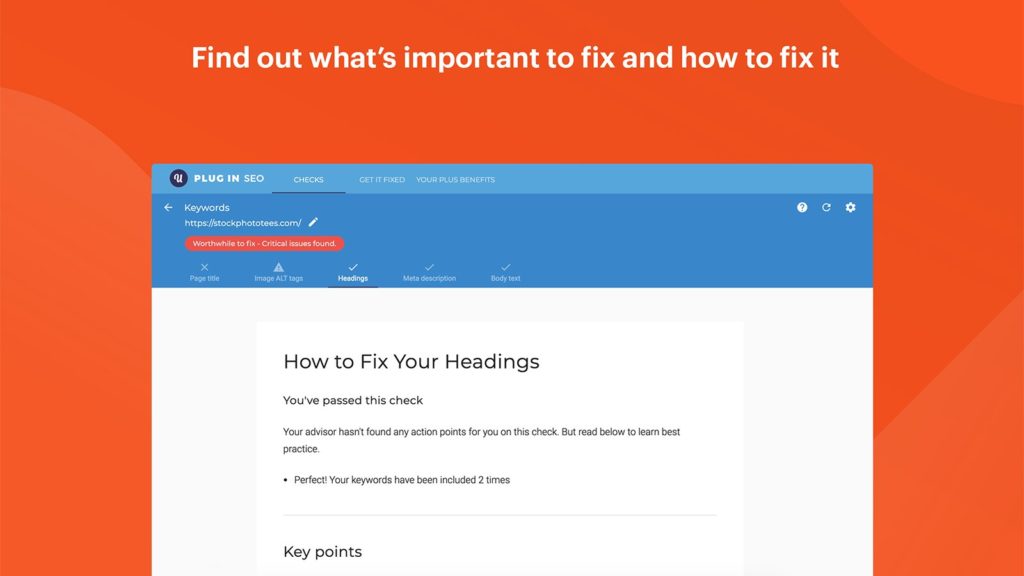 And if you have a blog on your site, it can help you improve that as well.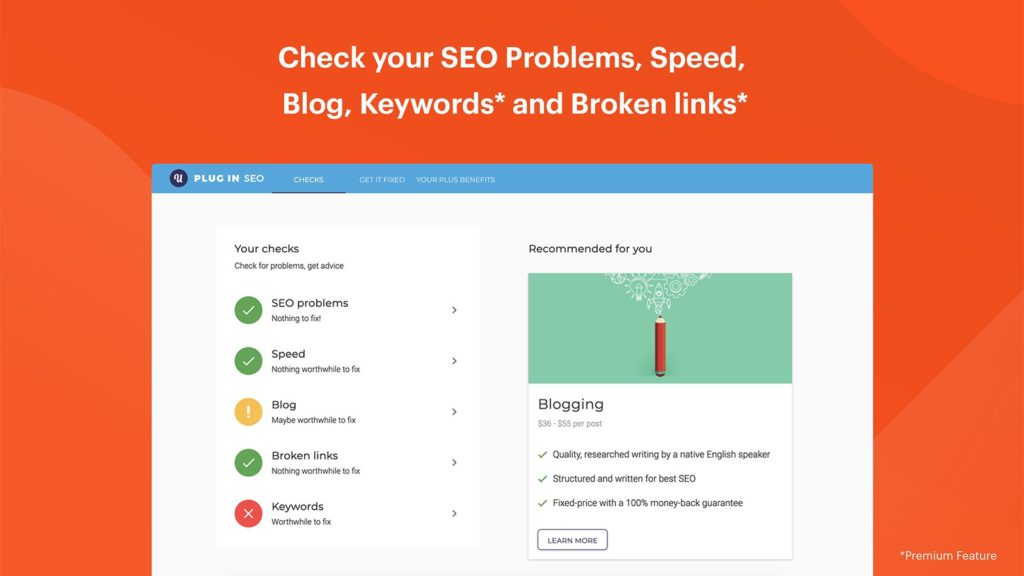 So when it's all said and done, you can rank higher for targeted keyword phrases and significantly increase your organic traffic.
And it's no sweat if you're not an SEO expert.
Plug in SEO does the heavy lifting for you and gradually builds your SEO knowledge over time.
8. Free Trust Badge
Not much further down the list of reasons for cart abandonment is shoppers not trusting the site with their payment card information.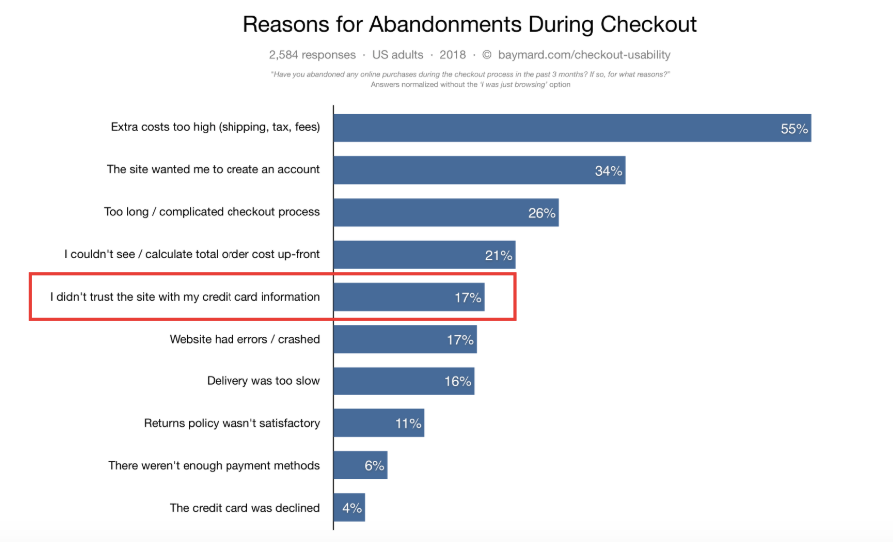 And this is understandable.
More than six million data records are either lost or stolen every single day.
So many shoppers are wary about who they give their sensitive payment information.
That's why ecommerce stores need to tackle this issue head-on.
One way to do that is by including trust badges on key areas like your product pages and checkout page.
And Free Trust Badge just happens to be the number one rated plugin for this.
It gives you access to a ton of basic badges…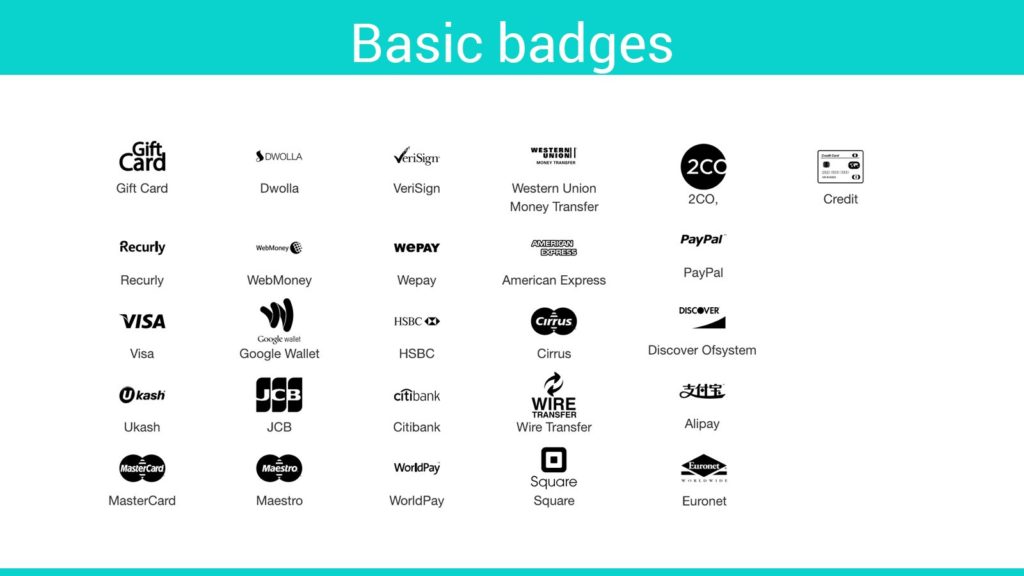 …as well as premium full-colored badges from reputable companies.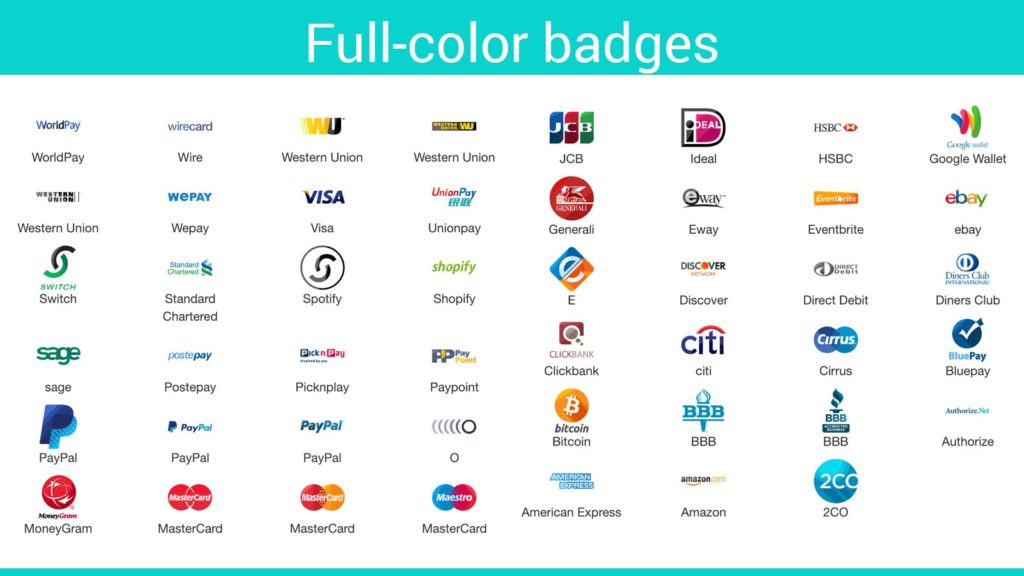 Set up is lightning quick and only takes a mere two minutes, and everything is fully customizable so trust badges fit in perfectly with the theme of your store.
Here's a nice example of it in action.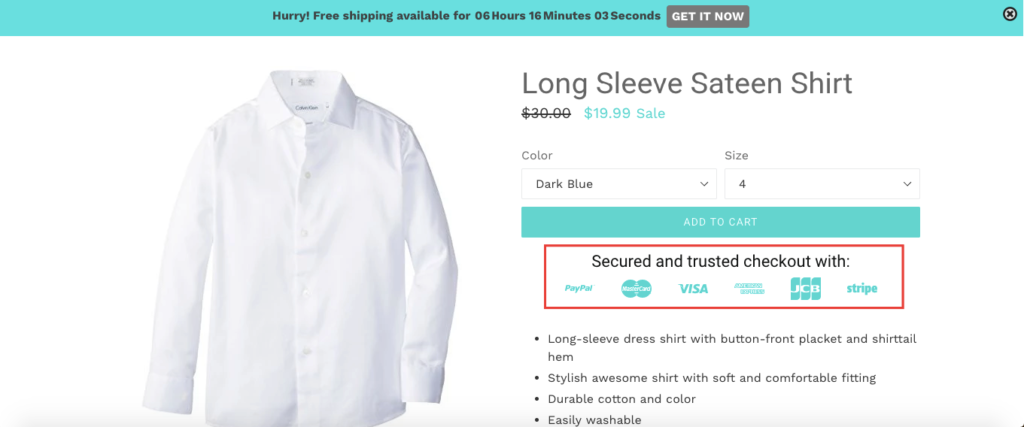 And if you go with the premium version, you can unlock over 280 premium badges with different designs to choose from.
9. Socialphotos
Do you have a strong social media presence with images of customers using your products?
If so, you can use Socialphotos to show off those images to online shoppers.
It revolves around a simple but genius concept.
Socialphotos compiles some of your top customer product photos from popular social networks like Instagram and Facebook and creates an album of them on your ecommerce store via a widget.
Here's an example of what that looks like.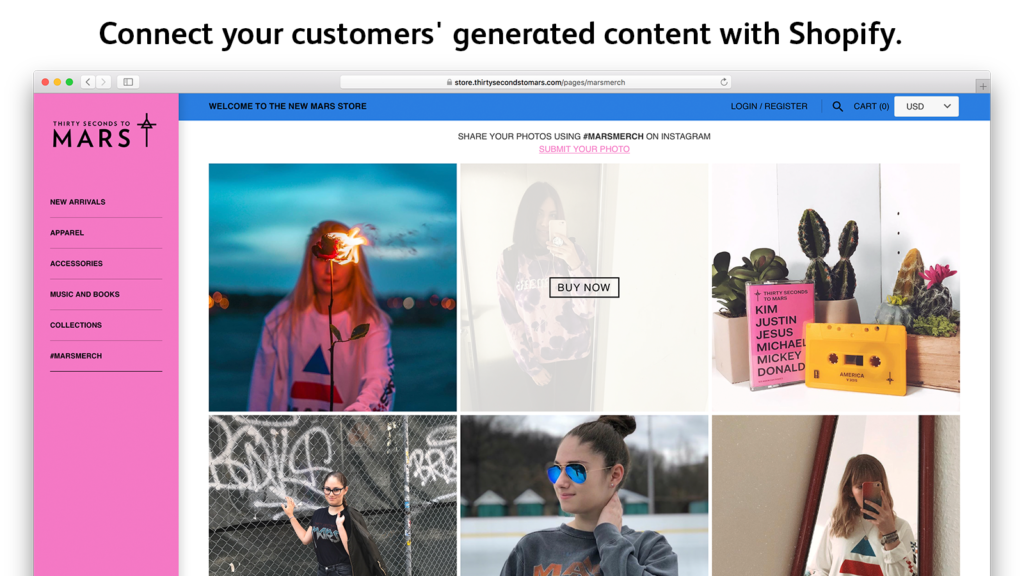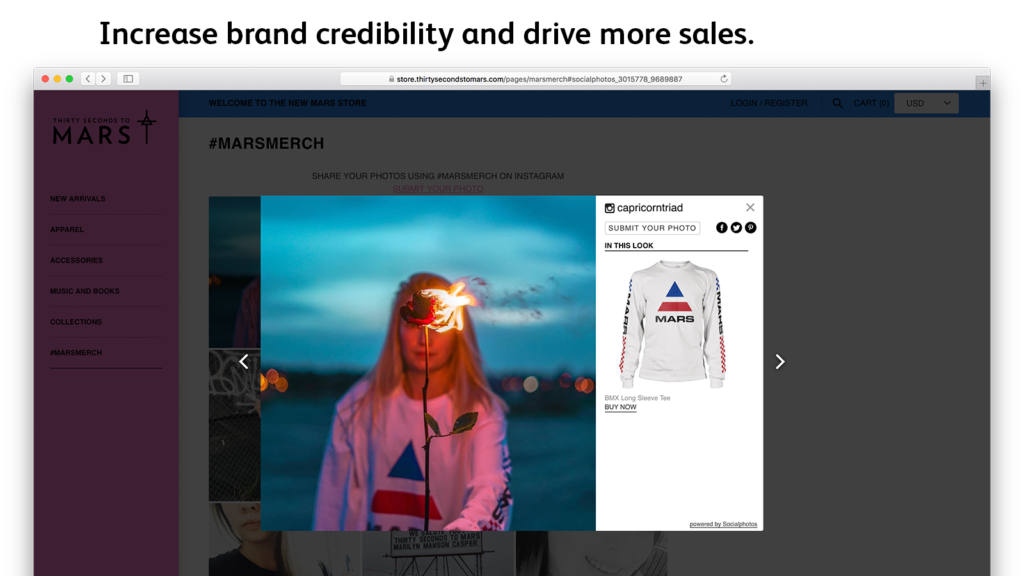 It's a great way to combine the power of visuals and social proof to win prospects over and make them more comfortable with buying from you.
The widget is fully customizable, and you determine which photos you want to feature on your store.
10. Swell Loyalty & Rewards
The majority of online shoppers love loyalty and rewards programs.
In fact, "58.7 percent of internet users worldwide cited earning rewards and loyalty points as one of the most valued aspects of the retail shopping experience."
So offering these types of perks on your ecommerce is a no-brainer and an excellent way to increase first-time purchases as well as customer loyalty.
Swell Loyalty & Rewards is my pick for being the top Shopify plugin for this.
Here are some of the specific ways you can reward shoppers:
Referring friends to your store
Spending more
Making more purchases
Leaving product reviews
Checking out targeted content
Interacting with your brand on social media
For example, you can use it to promote your rewards program and let customers know how many points they'll receive for completing a particular action.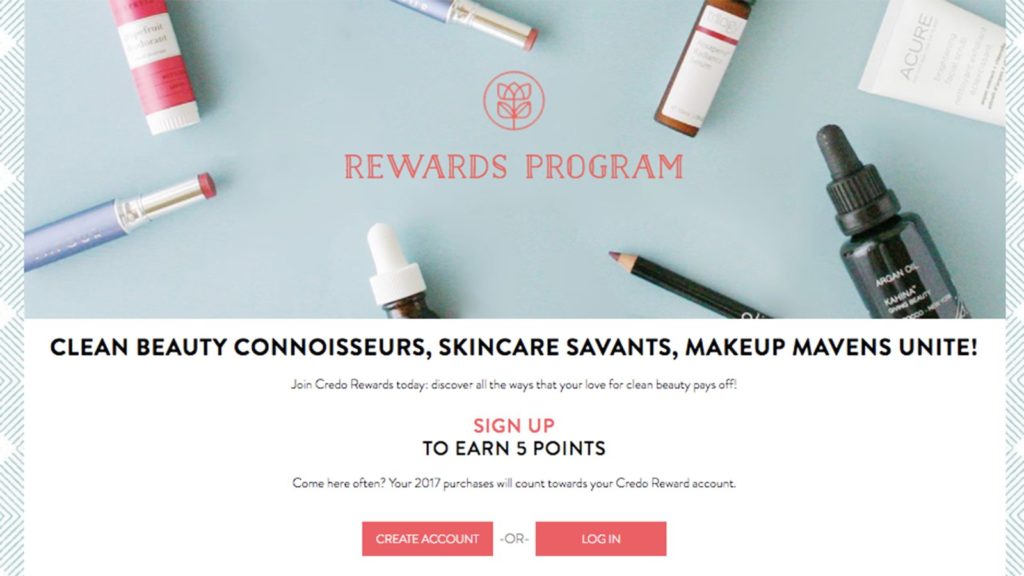 And shoppers can conveniently check their points balance.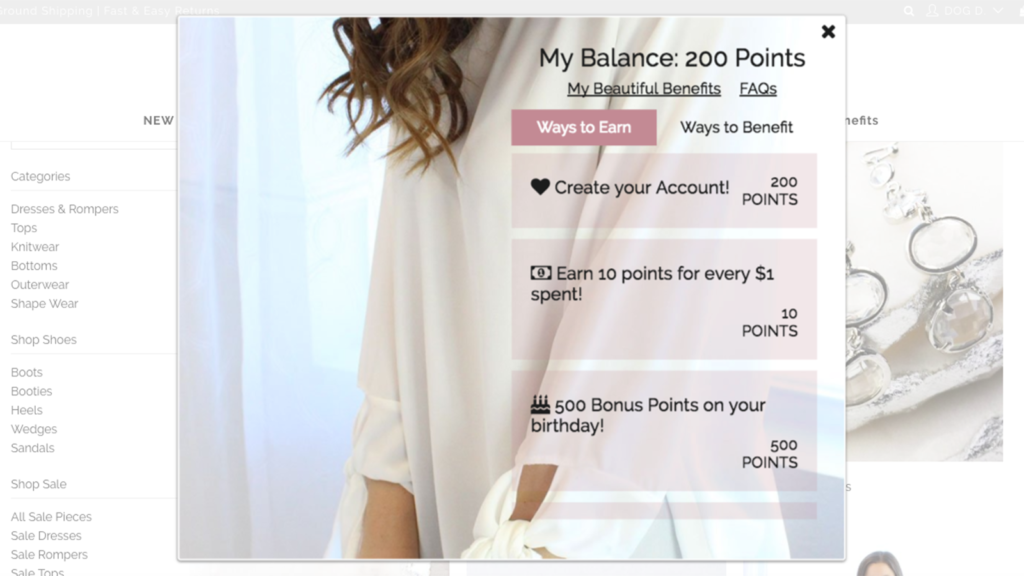 As with most Shopify plugins, you can fully customize the look of your programs and choose from a variety of themes and templates.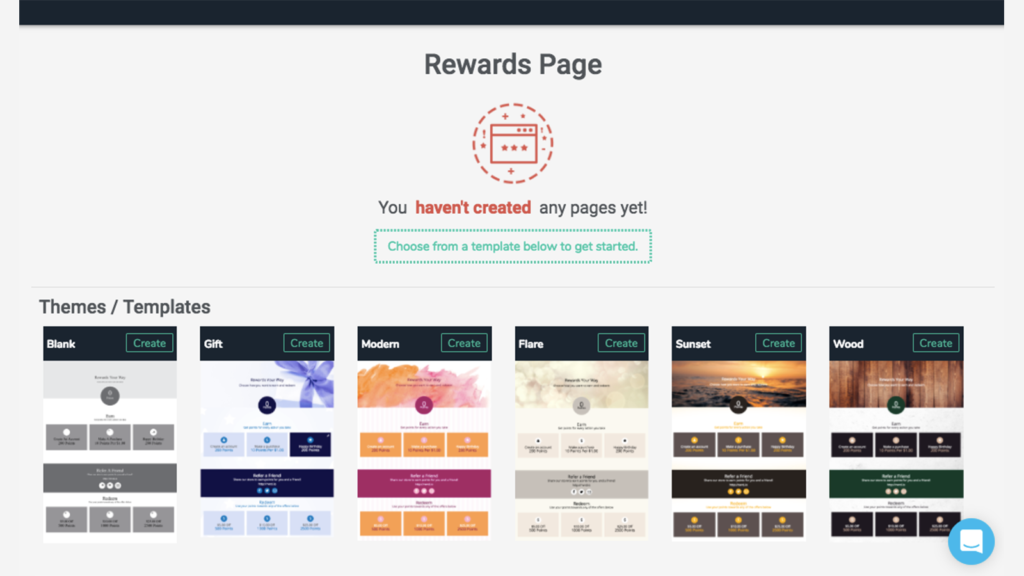 And there are also comprehensive metrics so you know how big of an impact your campaign is having.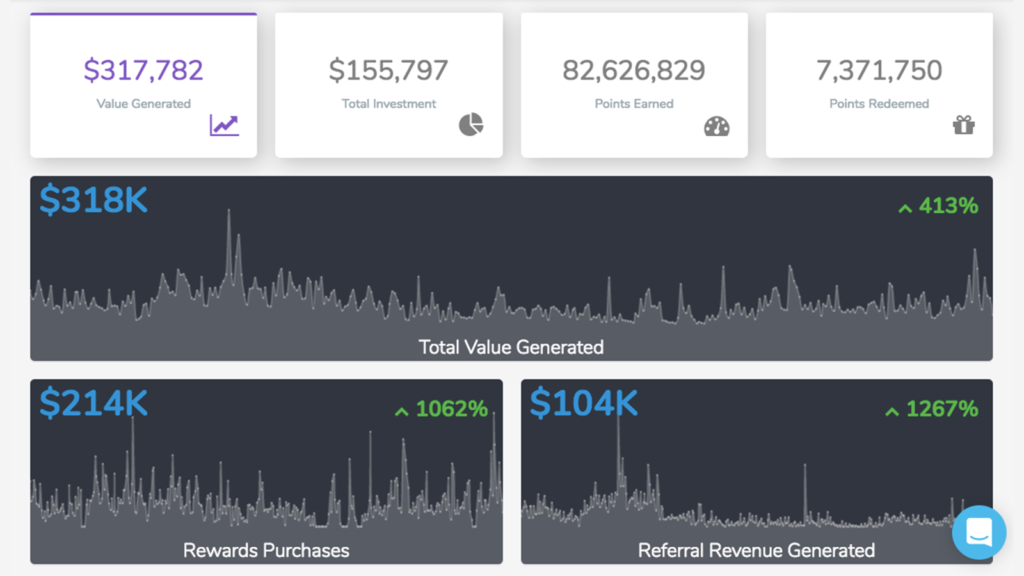 Conclusion
There were over 3,100 Shopify plugins as of mid-2019.
As an ecommerce store owner, there are a ton of different ways you can optimize your shop.
The 10 Shopify plugins mentioned here can improve many aspects of your store.
Whether you're looking to upsell and cross-sell products, increase average order value or boost customer loyalty, you can do it with these plugins.
And the best part is that most are customizable so you can make them your own.