Email needs to be a key channel in your marketing mix.
The reach is there as four billion people use email daily. Plus, it garners results, with 95 percent of marketers saying email marketing helped them reach their business goals in 2021.
But do you think they're reaching their goals without any assistance?
An email marketing platform is a necessity these days. Using this software, any business can create professionally-designed, highly personalized emails and use automation to increase revenue.
So, I thought I'd give you a rundown of the best email marketing services out there and how they help different types of companies achieve their goals.
Table of Contents
1. Drip
Drip is an email marketing automation platform built for ecommerce stores. Its powerful segmentation features and automated workflows allow you to send highly targeted offers and content to every unique customer.
It provides all the essential workflows for you to use as part of your sales and marketing strategies. For instance, the welcome series, abandoned cart series, win-back series, and more. You can jump straight in and customize a pre-built campaign for your audience.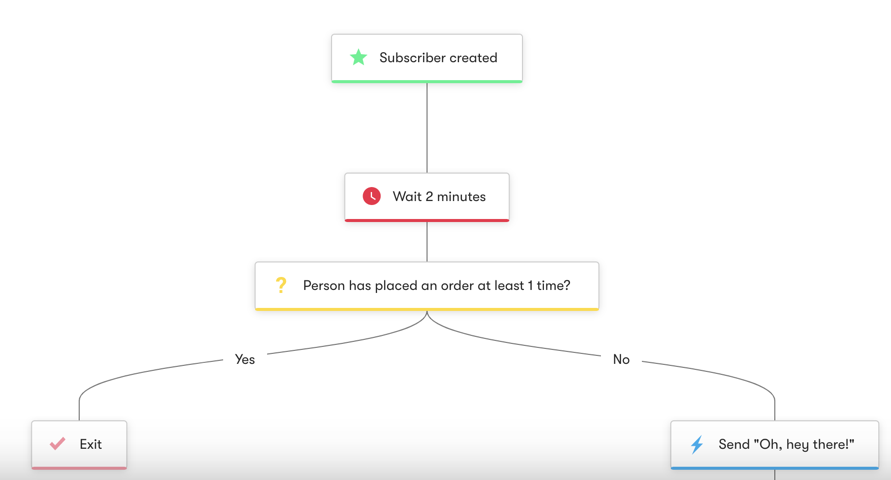 The level of personalization you're able to achieve as you tailor content to each unique customer journey is top-class. For this reason, the platform is perfectly suited to DTC companies given the heavy focus on the customer experience.
With Drip's native Onsite Campaign Builder, you can even create personalized, dynamic forms and popups to capture as many email addresses as possible. Then create on-brand emails by customizing email templates or using the drag-and-drop editor.
Customers like Haute Hijab have used Drip to increase AOV by 30 percent and drove over $1M in revenue using the platform. They praise the fact that it's an easy-to-use platform but powerful enough to handle lots of customer data.
You can try Drip out for free. Or opt for a pro plan starting at $39 per month.
2. Snov.io
Snov.io is the ideal tool for cold email outreach.
It comes equipped with an email finder and verifier that you can use to seek out new leads. There's a CRM for you to log this information in and monitor your progress. Plus, you can create and send campaigns from within the platform.
What's particularly interesting is that you can scale your cold outreach campaigns using Snov.io's automation features. Create templates that are automatically personalized to include a lead's information. And automate follow-ups as part of a sequence.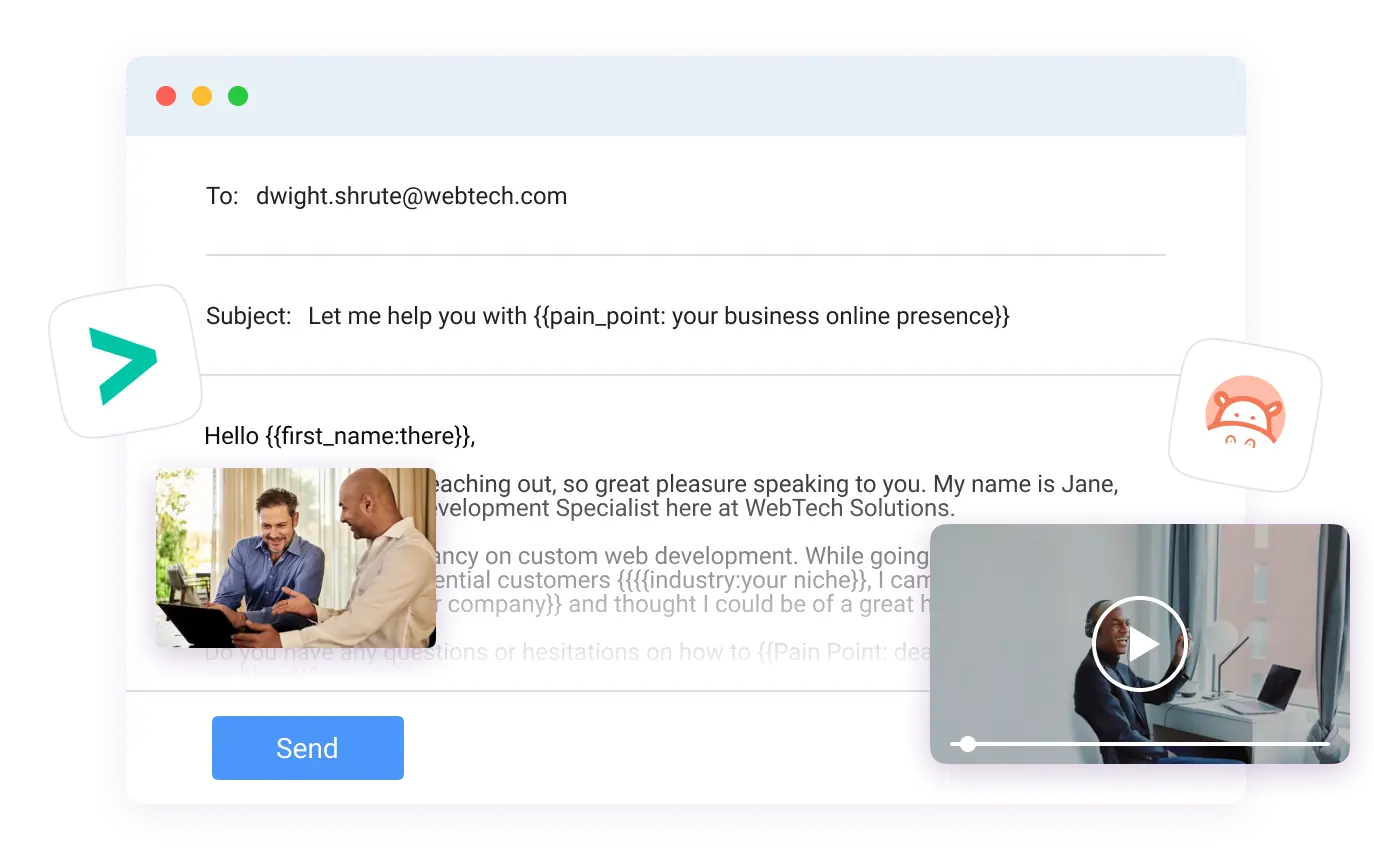 Cold outreach is all about finding the right individuals with whom you can start a conversation and nudge into your sales funnel. It's a task that takes a lot of time and effort.
So, this platform would be a big help for B2B and SaaS companies that need to do this kind of thing often. In fact, Snov.io has the likes of Canva, Docusign, and other software companies among its customers.
Snov.io has a freemium version and its paid plans start at $33 per month. There's also a new managed service on offer - contact the company for a demo.
3. HubSpot
HubSpot's email marketing tools are a part of the platform's Marketing Hub. And it's pretty rich in features.
The integrated tool has a drag-and-drop email builder, A/B testing, and analytics. Another interesting feature is the option to send emails according to the user's optimal open time, thus increasing open rates.
But what makes HubSpot's email tools stand out is that you can use them in combination with the CRM to create data-driven campaigns.
You can draw on a lead's information, such as the customer lifecycle stage, via the CRM in order to create highly targeted prospecting emails.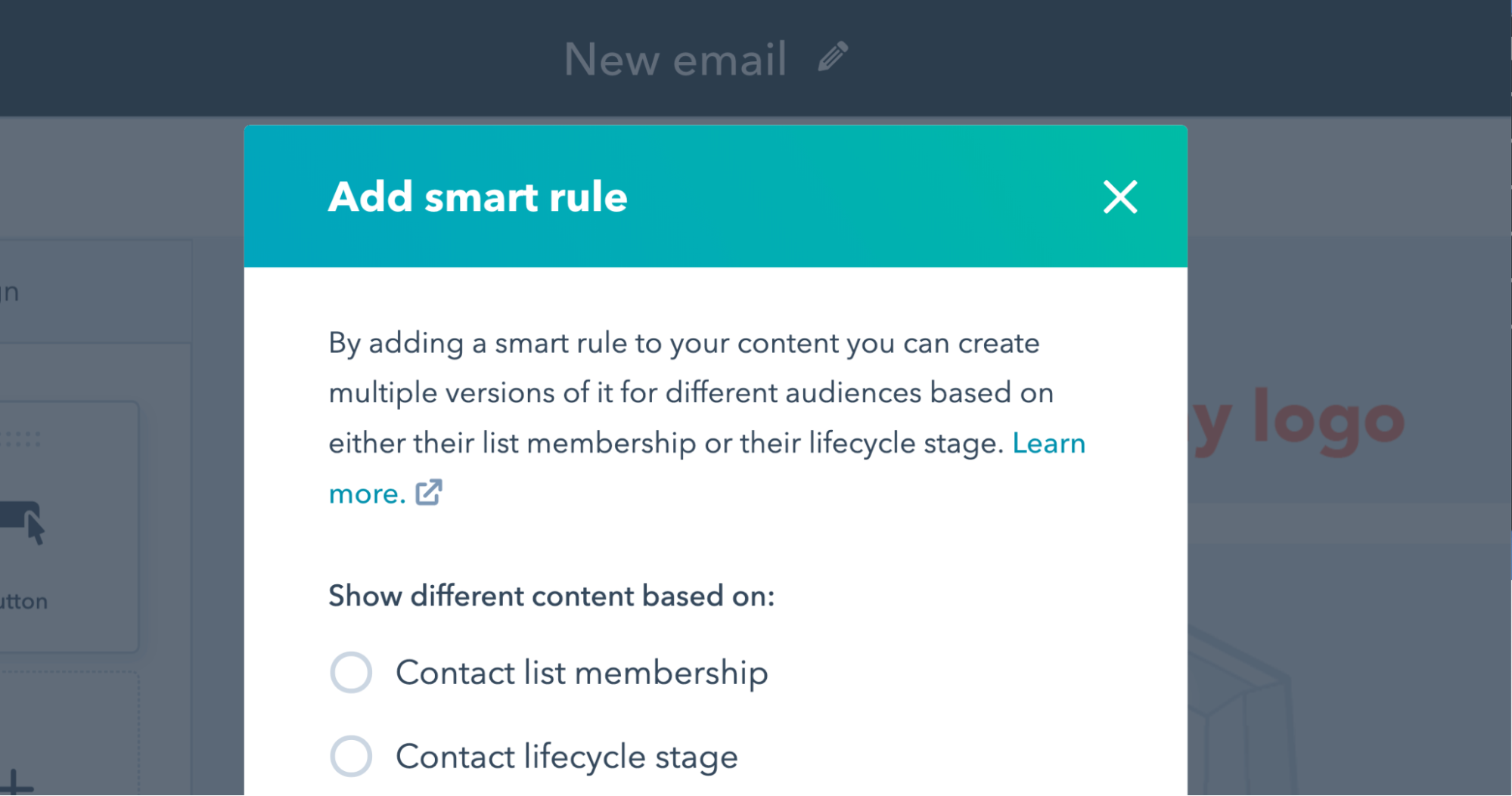 For this reason, HubSpot's email marketing tools would suit sales professionals to a tee.
The free version of Marketing Hub lets you send up to 2,000 emails per month. If you want to extend this limit and remove the HubSpot branding from your emails, you'll need to go with a paid option which starts at $480 for the year.
4. ConvertKit
ConvertKit is a unique email marketing platform dedicated to content creators. The platform combines a landing page builder, email, and selling tools to give creators a way to monetize their content.
The platform helps you set up sales funnels from start to finish. All the way from collecting email addresses to selling your digital products.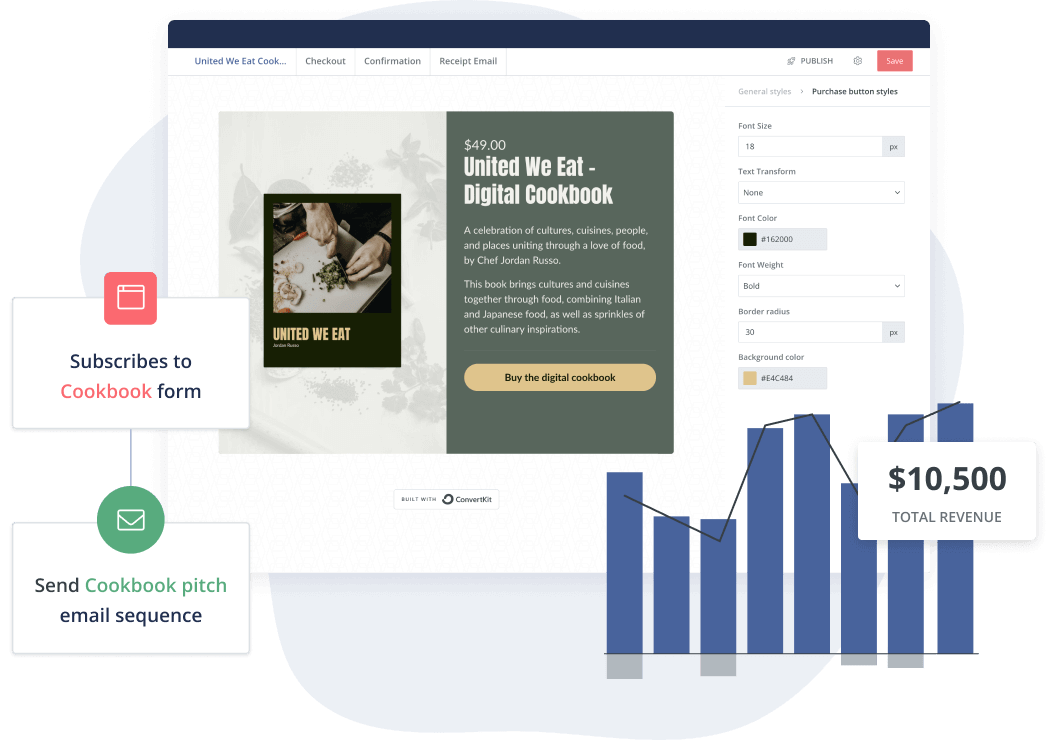 These sales funnels are automated and you can customize them to meet the needs of different audience segments. There's also the option to use the tool to send out email broadcasts such as newsletters.
Over 400,000 creators including the likes of bloggers, podcasters, coaches, and musicians use the platform. I also know from experience that many online entrepreneurs use the platform to help them earn a living selling online courses.
ConvertKit has a somewhat limited free plan that only allows for up to 300 subscribers. But its paid plans start at just $9 per month.
5. MailerLite
MailerLite is a simple-to-use email marketing platform that offers all the basic features you need to start growing and engaging with a list of subscribers.
For instance, it offers signup forms, a campaign builder, automations, and related tools such as a landing page or website builder. There are readymade email and popup templates that you can work off of using its drag-and-drop editor.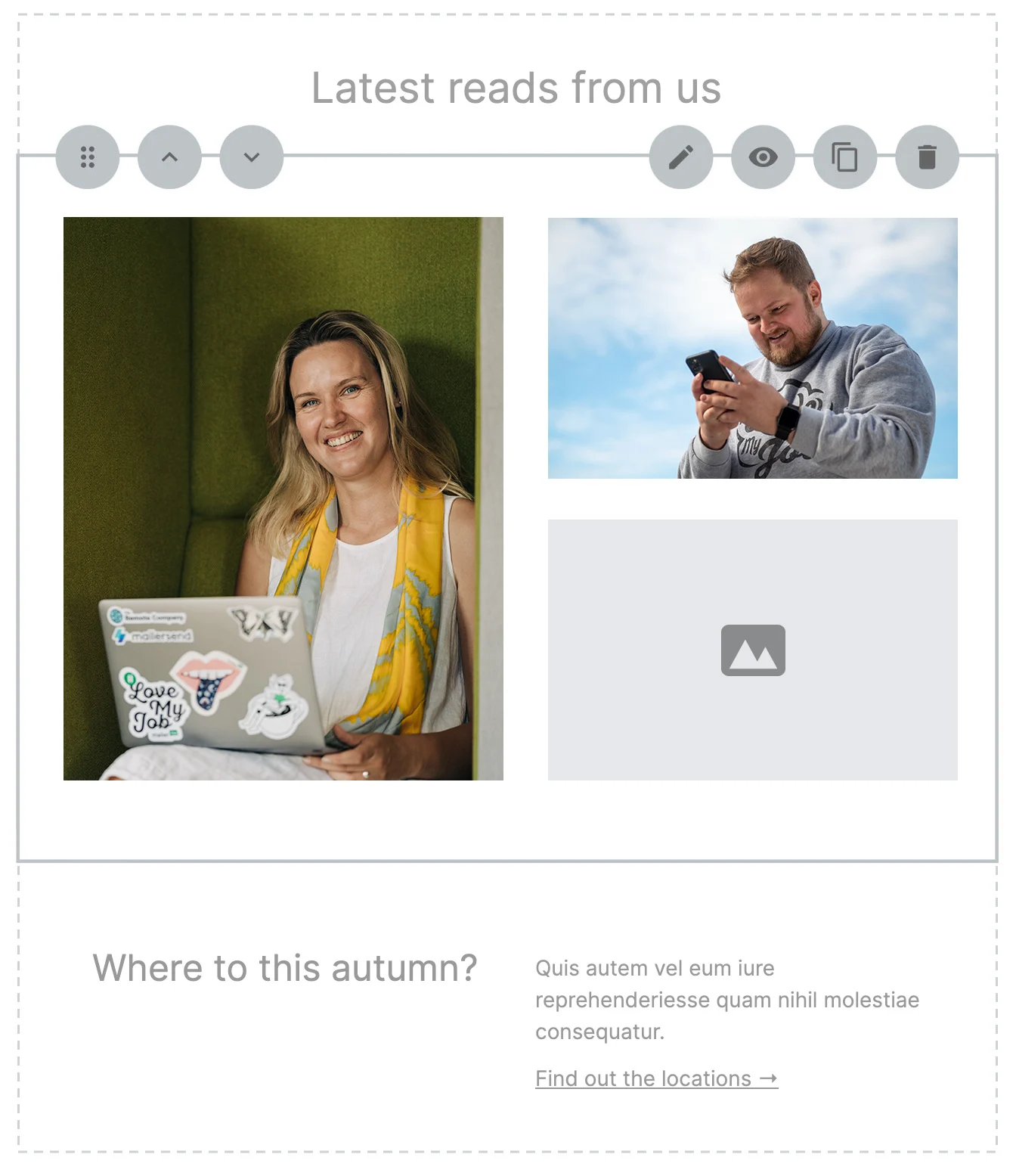 Marketers tend to agree that it's one of the easiest tools to use on the market. In fact, it won the G2 awards for "most implementable" and "best usability" in 2022.
For this reason, I'd say the platform is an excellent choice for those just starting out. Perhaps, you have a new blog or small side hustle for which you want to start collecting email subscribers.
MailerLite is free for up to 1,000 subscribers. Paid plans start at $9 per month.
6. GetResponse
GetResponse is a multi-channel marketing platform that covers websites, paid ads, live chats, webinars, and more alongside email marketing. It's a far-reaching inbound marketing tool with a focus on generating leads.
The platform helps you build a number of different types of emails including newsletters, automated emails, broadcasts, and transactional emails.
Naturally, it has all the key features of a good email marketing platform such as email templates, automations, and so on. But where GetResponse stands out is its funnels which help you create, manage, and share various types of content from a singular platform.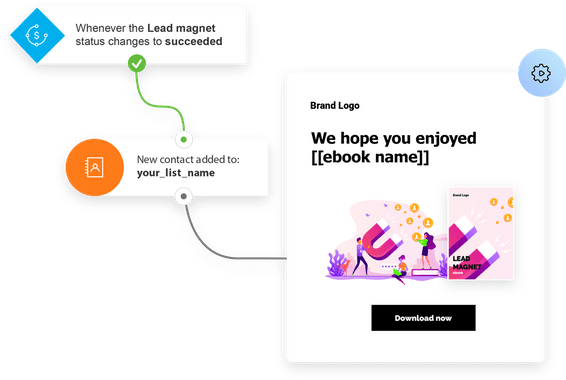 Hence, GetResponse would be a solid option for marketing professionals and agencies that work with lots of content and for multiple clients.
The free forever plan includes unlimited newsletters, one landing page, and up to 500 contacts. Pro options start at $13.30 per month.
7. Zoho Campaigns
Zoho Campaigns is another integrated email marketing solution that utilizes CRM data. The platform, of course, offers personalization and automation features. But what really stands out is its delivery features.
For example, there's a topic management feature that encourages users to choose the type of content they want to receive from a brand. This means they'll only receive the content they most desire and are therefore more likely to remain subscribed.
Another key feature is the ability for admins to set send limits. The admin decides how many emails a recipient should receive per week or per month from any team member. This builds trust as the subscriber won't feel as though your emails are spammy.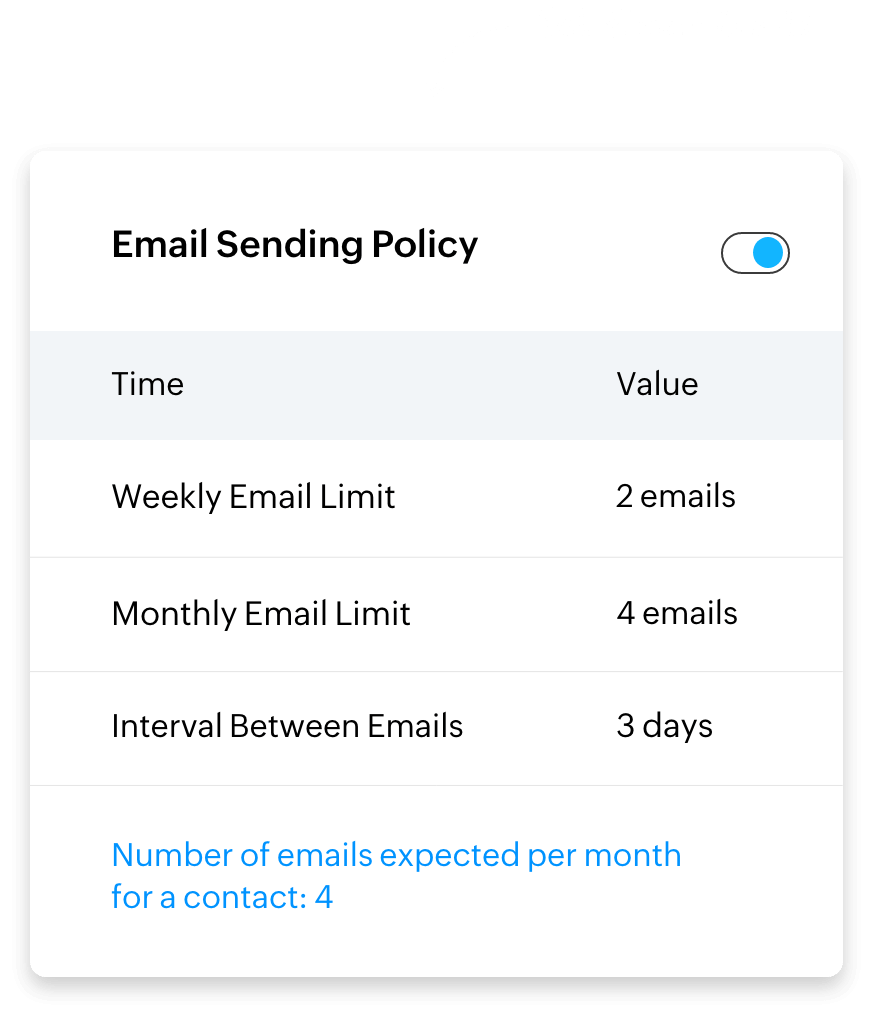 Given these useful features, the platform is most suited to brands that need to increase deliverability. Say you've had issues with high bounce rates in the past, for example.
Zoho Campaigns has an extensive free plan that includes multiple users, up to 6,000 emails per month, and more. Its paid programs start at just $3 per month.
8. Aweber
Aweber is an email marketing platform geared towards small businesses, solo entrepreneurs, side hustlers, and the like. It's another platform that's easy to use meaning that small businesses etc. can implement an email strategy even if they have little tech experience.
The platform has a range of tools for landing pages, email marketing, contact management, instant push notifications, and analytics. But the design features are perhaps the selling point here.
It has a native integration with Canva, which is one of the most popular graphic design tools on the market. Furthermore, the tool has a smart designer that grabs design elements and branding from your website or Facebook page to automatically create branded email templates for you.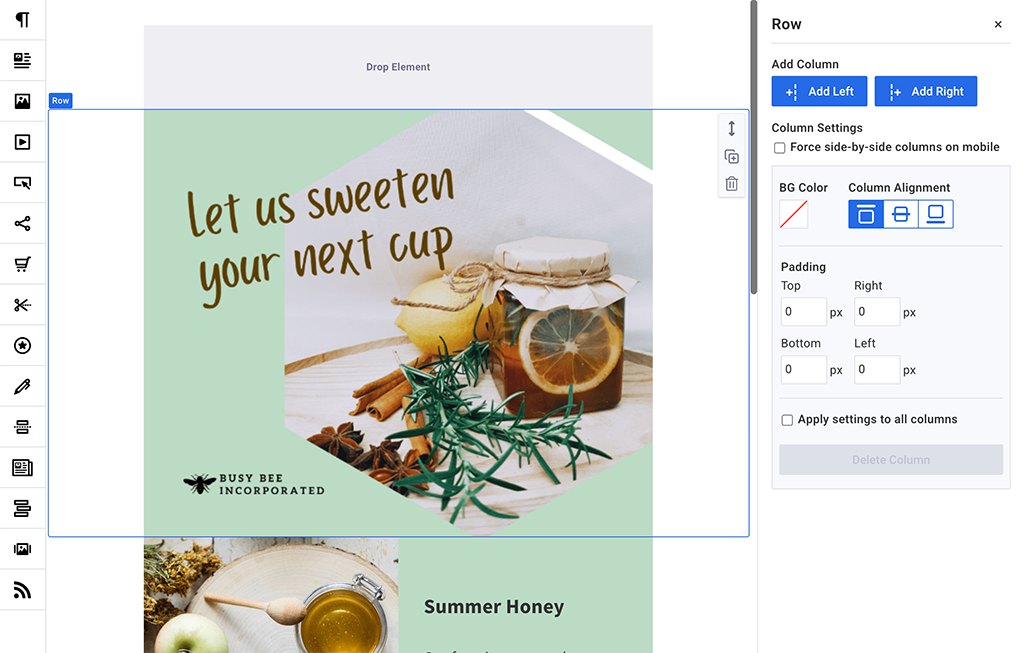 So along with small businesses and entrepreneurs, the platform is suited to those that put a strong emphasis on design.
You can use AWeber with up to 500 subscribers for free and its paid plans start at $6.15 per month when you pay annually.
9. SendPulse
SendPulse is a communications platform for sales, marketing, and customer support. As such, it offers chatbots, a CRM, and the management of multiple communication channels such as Messenger and Whatsapp along with email.
This means that you'll be able to extend your reach and communicate with customers where they spend their time. When you're able to communicate with customers on their preferred channel, it makes for a smoother customer experience.
What's more, you can combine SendPulse's tools to optimize the customer journey across platforms. This is advantageous as the modern customer journey tends to have a variety of touchpoints.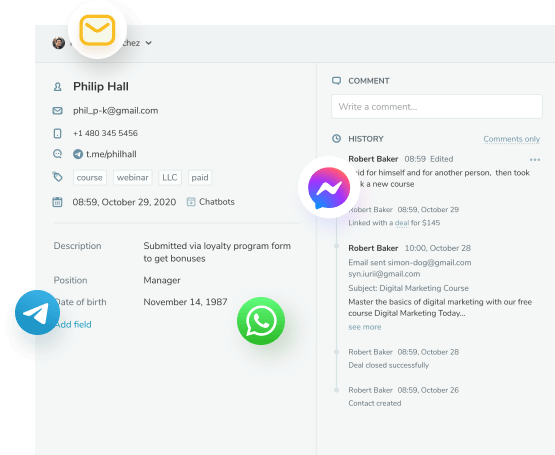 Another thing that SendPulse has going for it is the fact that you can bag a lot of the tools for free. For instance, you can get the CRM, one landing page, and create up to three chatbots for free.
You can also send up to 15,000 emails to 500 subscribers as part of the free plan. The platform's paid plans start at $12 per month.
All in all, this is a comms tool combined with email marketing. So, if that's the kind of solution you're looking for then SendPulse is a strong choice.
How to Choose the Right Email Marketing Platform for You
Still unsure? Here are a few steps you can take to help you make the right decision:
1. Determine Your Goals
What do you hope to achieve from your email marketing campaigns? The answer will govern the types of emails you produce as well as the email sequences you follow.
For instance, if you want to increase traffic to your blog then you'll need a tool with lots of lovely newsletter templates. Whereas, if your goal is to win back customers then it would be helpful if the tool had an abandoned cart sequence in place, and so on.
2. Assess the Core Features
There are certain features that almost every email marketing platform has, such as a drag-and-drop email builder. But as you've seen here, some platforms have additional features and/or industry-specific features.
So not only should you check that the platform has the pillars of a good email marketing platform but also whether it has features that'll help your business specifically. That may be a robust CRM or dynamic content creation tool, for example.
3. Take a Free Trial
You don't have to jump in and make a final decision right away. Decision-makers and the staff that will be using the tool can try it out first.
This will help you determine how user-friendly a tool is and how much of a learning curve there will be for your team. You can send test emails to analyze the functionality of a tool. And determine whether it really does what the platform claims it can do.
Conclusion
An email marketing platform is a must-have for any growing business. It will level up your strategy in an instant.
There are a ton of email marketing tools out there now but those on this list are some of the best. In some ways they're similar but as you've seen different tools meet the needs of different types of businesses with different goals.
What's next? You may wish to put together a short list of the email marketing platforms that take your fancy ready for further exploration.