E-commerce is experiencing monumental growth. It went from being a $1.3 trillion industry in 2014 to a $3.5 trillion industry in 2019.
And experts predict that by 2023, it will reach more than $6.5 trillion.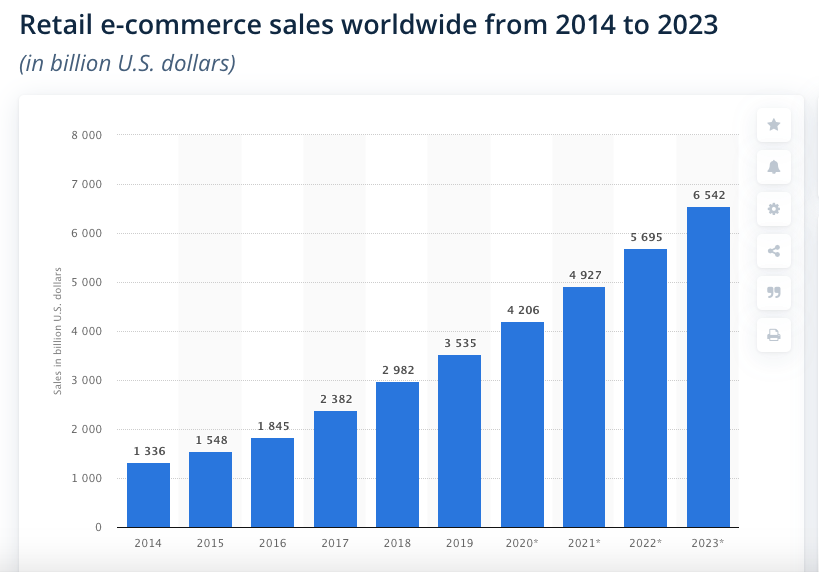 This means there's a tremendous opportunity for e-commerce brands, and the sky is truly the limit.
But to be competitive and continually build your brand, you need to stay on top of trends, which aspects of e-commerce are changing, what customers are most receptive to with marketing, and so on.
For this post, I've compiled a list of the best e-commerce articles that cover these topics and more.
Here are seven of my favorites.
7 Best E-Commerce Articles You Need to Read
1. The Ultimate Guide to E-Commerce (HubSpot)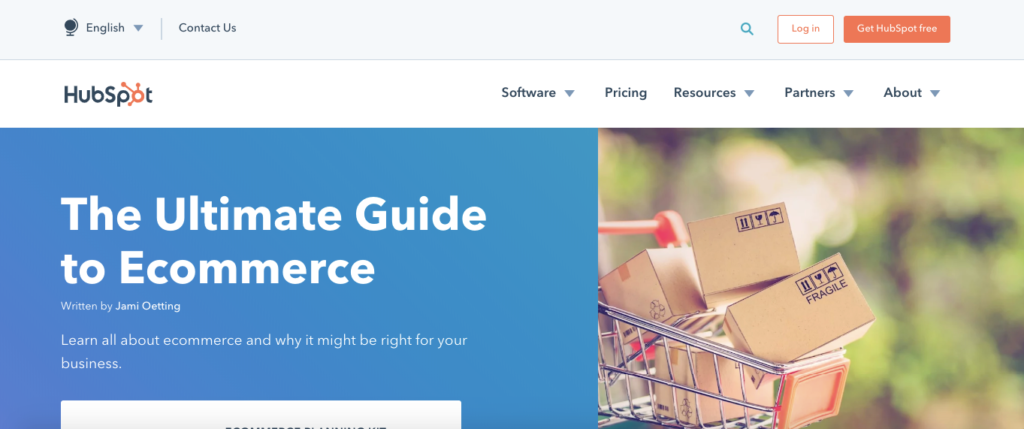 HubSpot is one of the top marketing and sales platforms on the market and used by countless e-commerce businesses.
They're also known for their massive archive of epic content, including eBooks, guides, research reports, and of course, their multiple blogs, which cover marketing, sales, service, news, and trends.
This particular blog post is a must-read for new e-commerce business owners and is vital for learning the ropes.
That said, it's still a great resource for more experienced e-commerce business owners as well, and can help you take your brand to the next level.
Like most other content from HubSpot, this article is comprehensive and highly detailed and covers six main areas.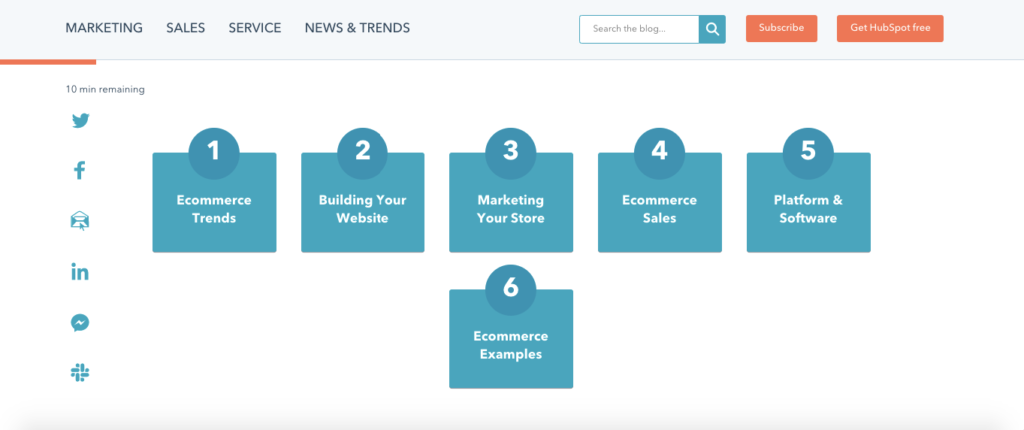 It's jam-packed with a lot of great visuals and examples.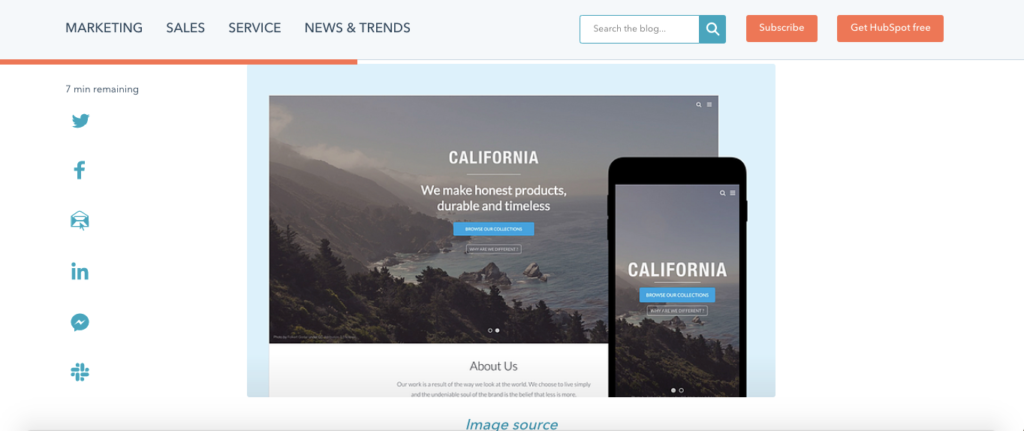 And the information is presented clearly and succinctly so that it flows logically, making it is easy to digest.
I especially like the section about how to increase e-commerce sales.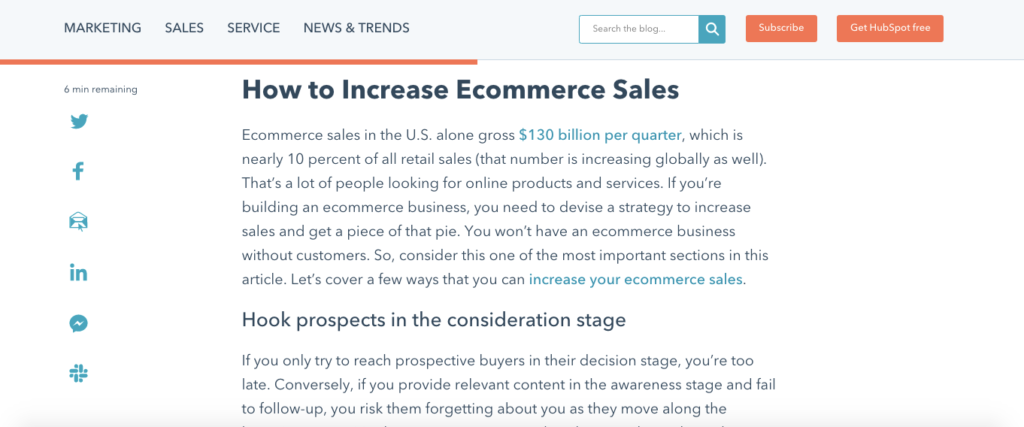 If you're looking for a broad overview of e-commerce where you can quickly learn and ins-and-outs, I highly suggest checking out this article.
It's a great starting point.
2. Global E-Commerce Statistics and Trends to Launch Your Business Beyond Borders (Shopify)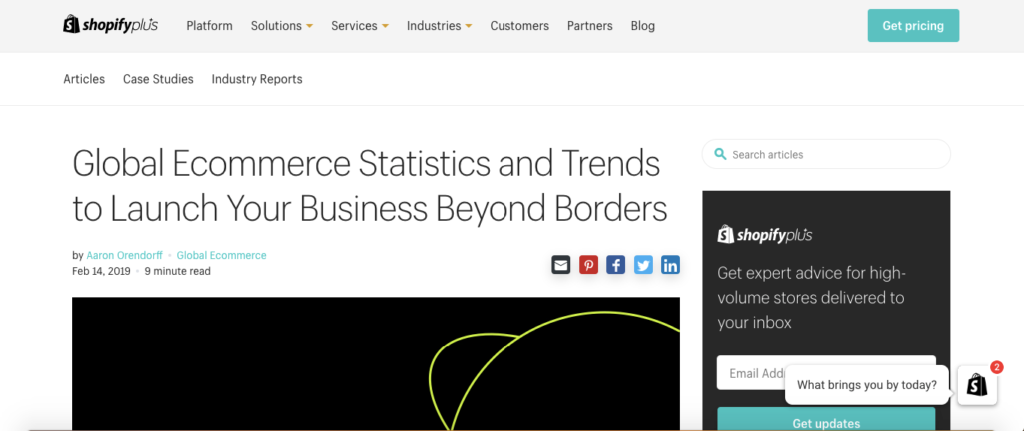 Shopify is one of my favorite e-commerce platforms.
It's incredibly easy and intuitive to use and allows anyone to create a professional store that's fully mobile responsive. And apparently, many other people love Shopify as well, considering that it powered over 800,000 digital stores in 2019.
I'm also a huge fan of their content.
They have some captivating case studies and industry reports that are super insightful, along with a fantastic blog that's brimming with great insights.
One of my favorite articles from 2019 is this one about global e-commerce statistics and trends.
It covers 11 core topics.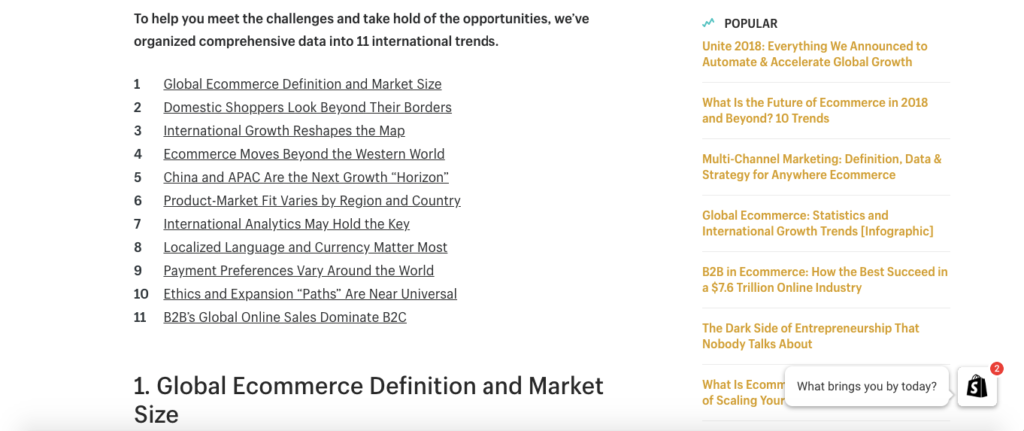 The entire article is compelling, but one of the more interesting points is that e-commerce is becoming highly globalized.
According to the article, "Online shoppers are increasingly looking outside their country's borders for purchases. In fact, during one six-month evaluation, overseas purchases were in the majority on all but one continent: North America."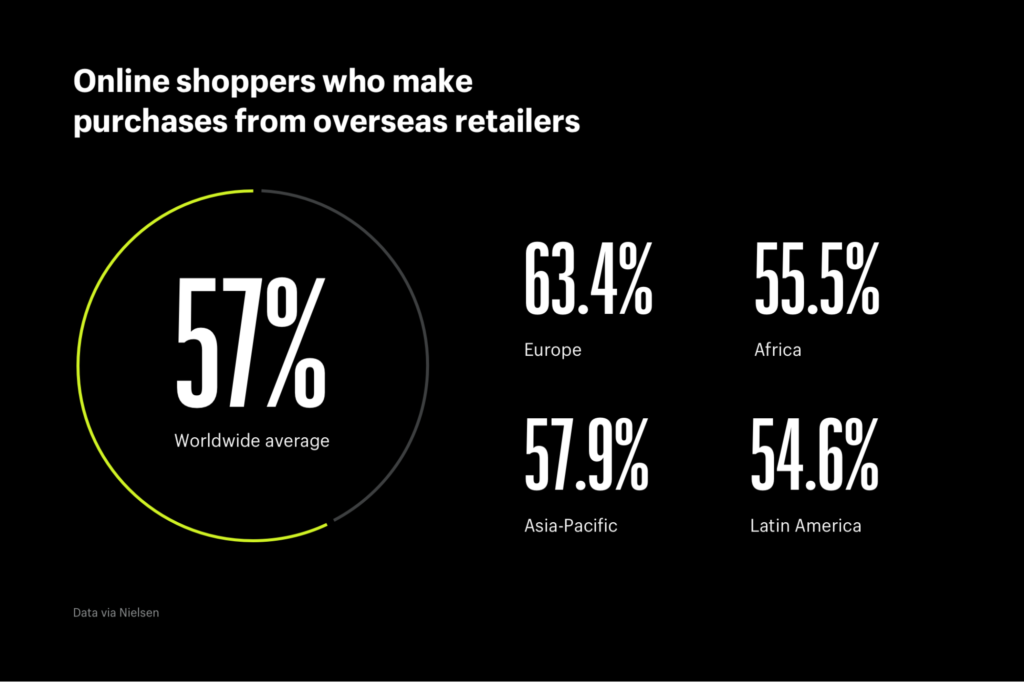 This shows the importance of thinking beyond your country's borders and tapping into international markets.
I also like this graphic Shopify offers to visualize the 10 largest e-commerce markets in 2019.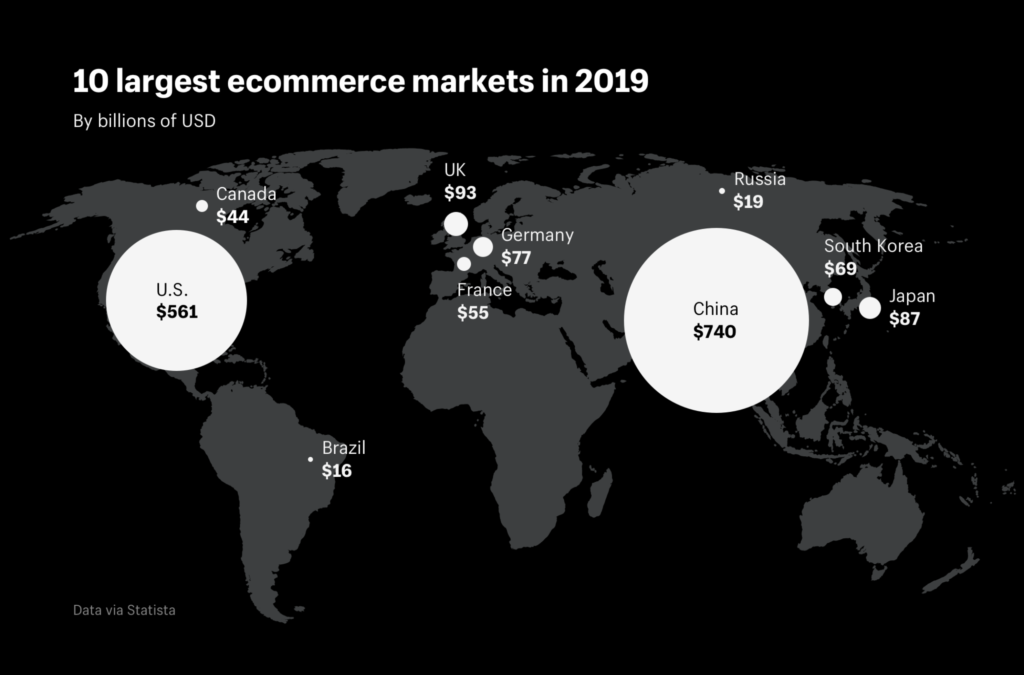 Besides that, they talk about the importance of using international analytics as well as a shopper's native language and currency on your site. If you can do that, you're going to have a huge competitive edge moving forward.
When it comes to the topic of selling internationally and elevating your e-commerce business to become a global brand, this is one of the top articles out there.
3. 7 of the Best Shopify Stores to Inspire New E-Tailers (Drip)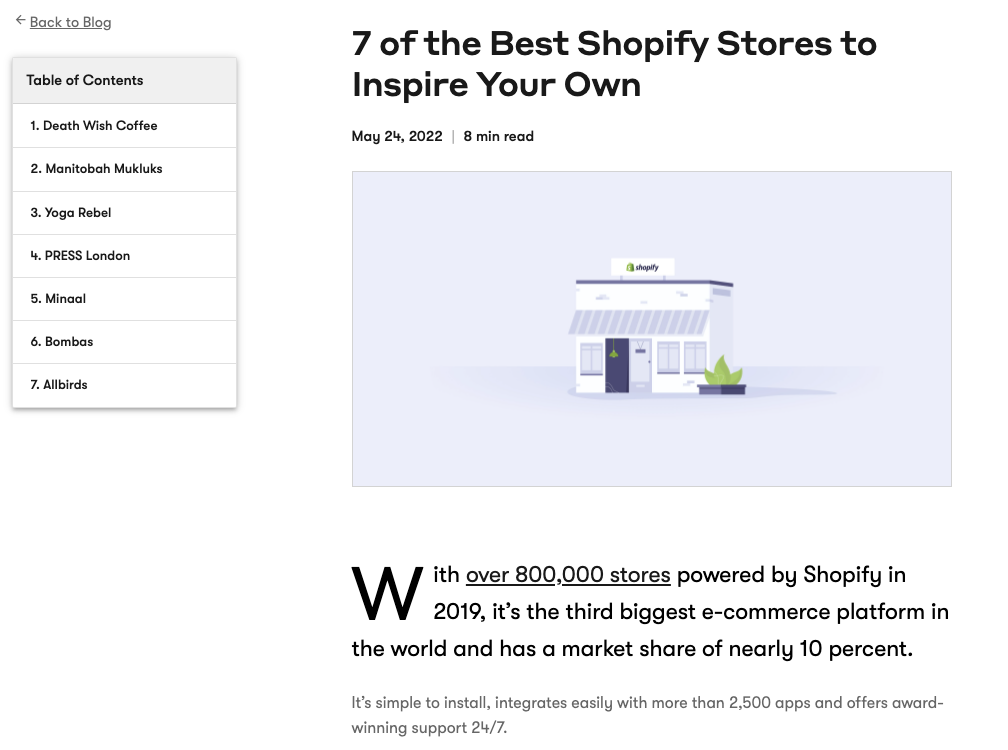 Speaking of Shopify, we created an article in 2019 that highlights seven of the best Shopify stores you can use for inspiration. I'm a big believer that one of the best ways to learn is to study examples of others that have already made it.
And this article does just that.
It outlines brands like Death Wish Coffee, Manitobah Mukluks, and Yoga Rebel, explaining what their unique selling propositions are and exactly what they do to create a seamless experience for digital shoppers.
For example, this article talks about how Manitobah Mukluks—a company that specializes in high quality, super warm winter boots—writes killer copy, effectively demonstrates what makes their boots unique and offers straightforward navigation.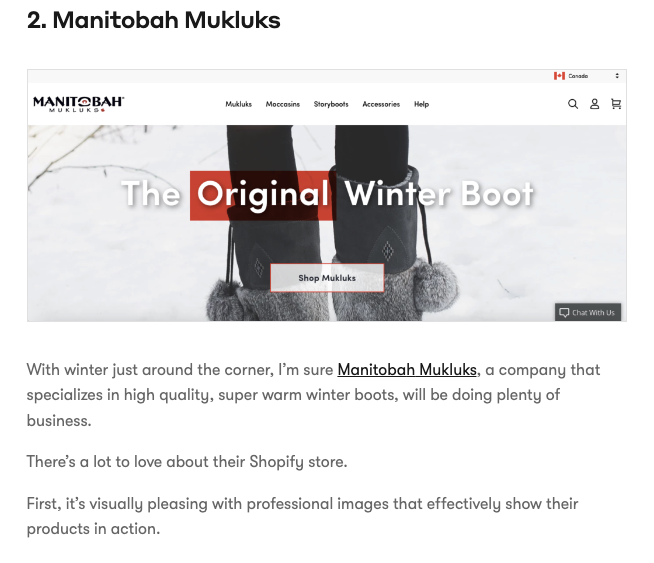 And like most of our other articles, there are plenty of screenshots so that all of the points are crystal clear.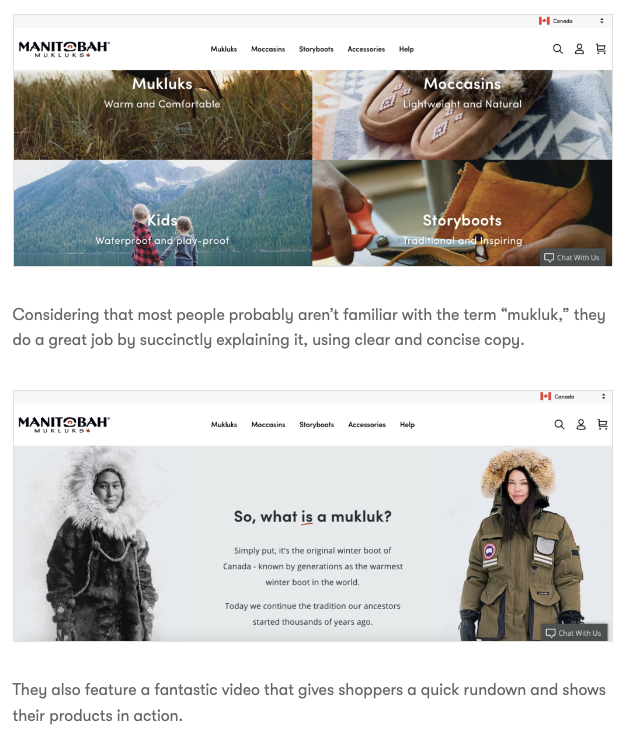 If you're a Shopify user and looking for some direction with improving your store, this is a post you'll want to read.
And even if you use another platform like Magento or WooCommerce, you can still get some helpful insights.
4. The Future of E-Commerce: How E-Commerce Will Change in 2019 and Beyond (Oberlo)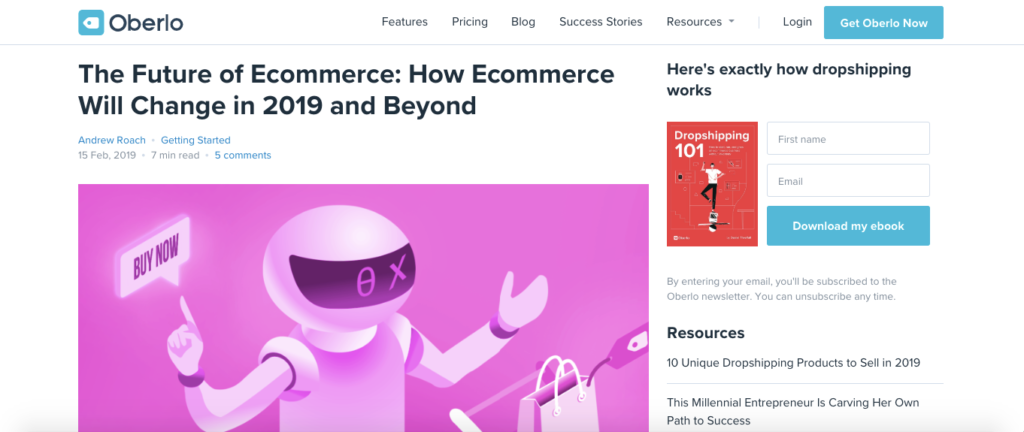 Oberlo is a dropshipping platform that "allows you to easily import products from suppliers directly into your Shopify store and ship directly to your customers—in only a few clicks."
They've also got a great blog that runs the gamut in terms of e-commerce topics.
I think this article about the future of e-commerce is incredibly timely and relevant and gives you a good idea of where the industry is heading over the next few years.
It starts with some interesting stats, saying there was a 23.3 percent increase in e-commerce sales from 2017 to 2018, and the average growth rate of e-commerce sales was 25.6 percent from 2014 to 2017.
Then it moves onto talking about the importance of creating a robust digital shopping experience where customers can easily access your site across multiple devices.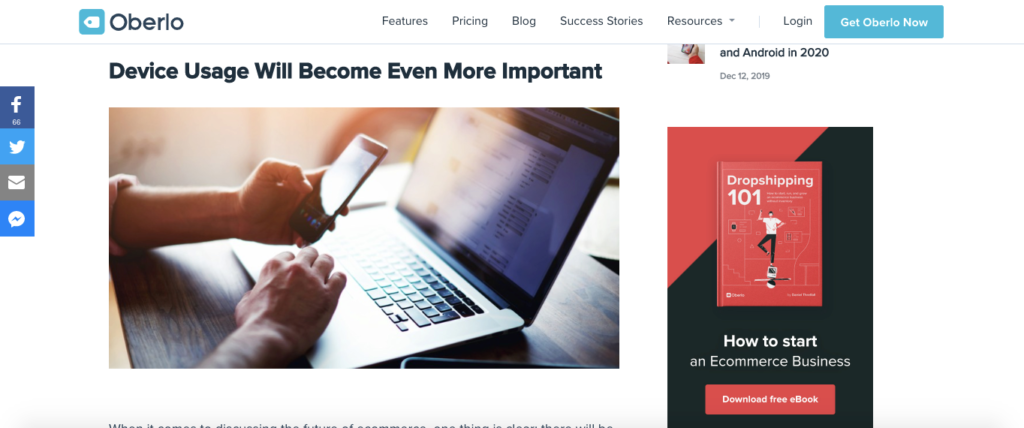 From there, it discusses emerging global markets like India, China, Brazil, Russia, and South Africa—a topic that overlaps with the article from Shopify that I mentioned earlier about globalization.
And there's a ton of other interesting information like the growing role video is playing in e-commerce shopping, why more marketers are incorporating content into their strategy, the importance of personalization, and more.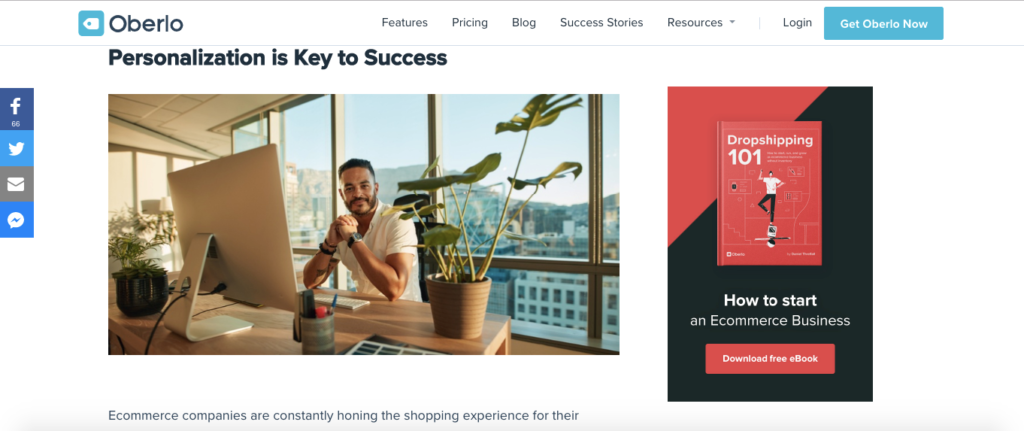 If you're a future-oriented e-commerce owner (which you should be), this article is a great read and will get you up to speed on what's in store.
5. Selling on Online Marketplaces: Best Platforms for Selling Your Products (BigCommerce)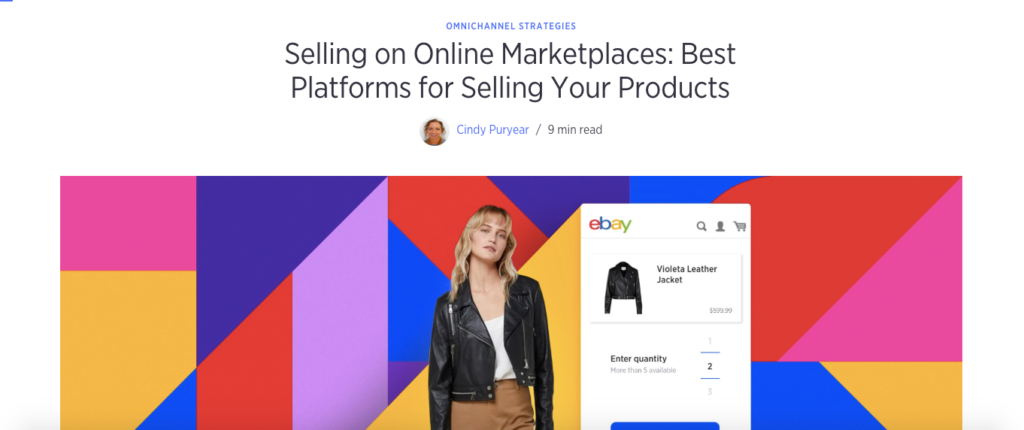 When you get right down to it, the e-commerce brands that are the most successful are usually the ones that get in front of the largest audiences. It's all about bringing in traffic, and lots of it.
That's what this article from BigCommerce—a top-rated e-commerce platform—addresses. More specifically, it talks about how getting your products listed on major online marketplaces like Amazon, eBay, and Facebook Marketplace can dramatically increase your sales.
It also mentions that there are numerous niche online marketplaces like Bonanza, Fruugo, Hollar and Newegg that allow e-commerce brands to target specific audiences.
For instance, Bonanza focuses on fashion and home decor, while Newegg focuses on computer parts and hardware.
According to BigCommerce, "There are now over 100 online marketplaces you could potentially leverage to reach customers doing their online shopping—both within the United States and overseas in areas like Japan and Europe, with trillions of dollars in revenue potential just waiting to be tapped."
BigCommerce goes over the benefits of selling on online marketplaces, including fast launch times, access to established programs, and large customer bases.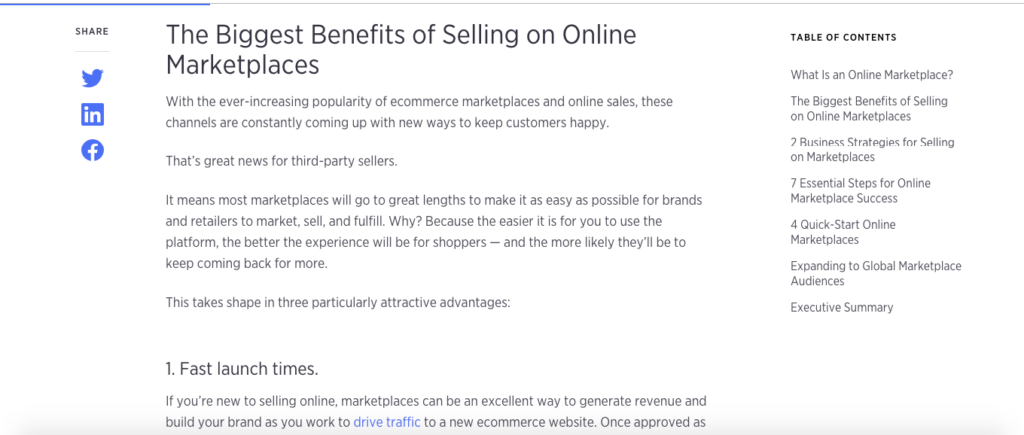 They also cover strategies for selling on these marketplaces and offer tips for increasing your chances of success.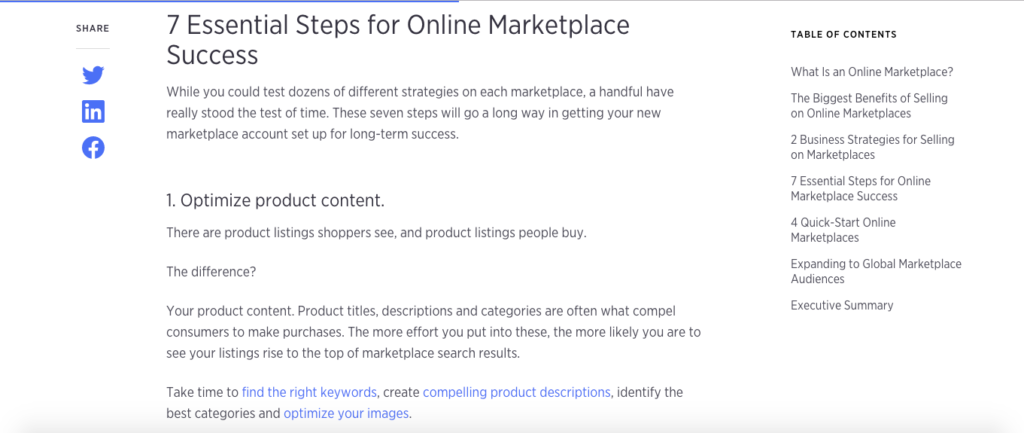 Although not every e-commerce business owner is interested in this type of partnership, this is an excellent article for those who are.
6. The 'Amazon Effect': How E-Commerce Will Change in 2019 and Beyond (Entrepreneur)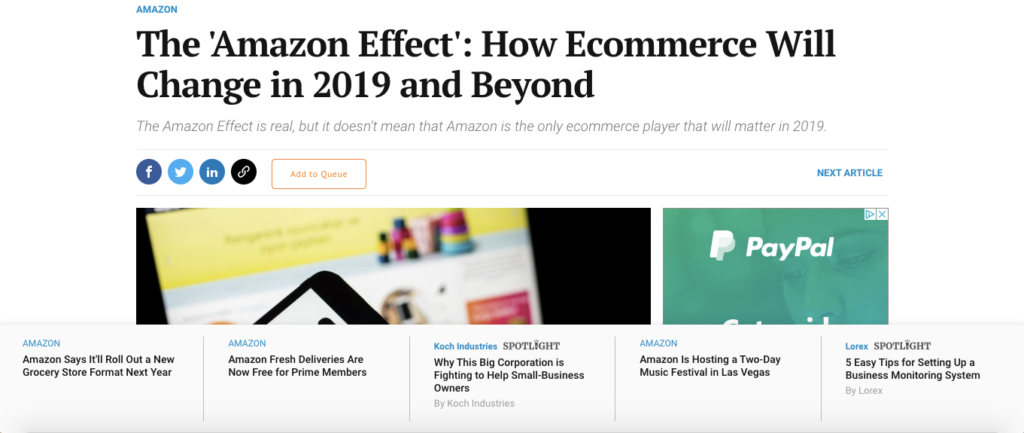 I probably don't need to tell you how much of an influence Entrepreneur Magazine has on the business world. It's been a leading publication for years and is one of the main resources e-commerce brands turn to for advice.
They cover about every topic imaginable and currently have nearly 42,000 articles involving e-commerce.
One that I found especially interesting in 2019 was this piece on the "Amazon Effect," which refers to the difficulty modern brands have competing with Amazon.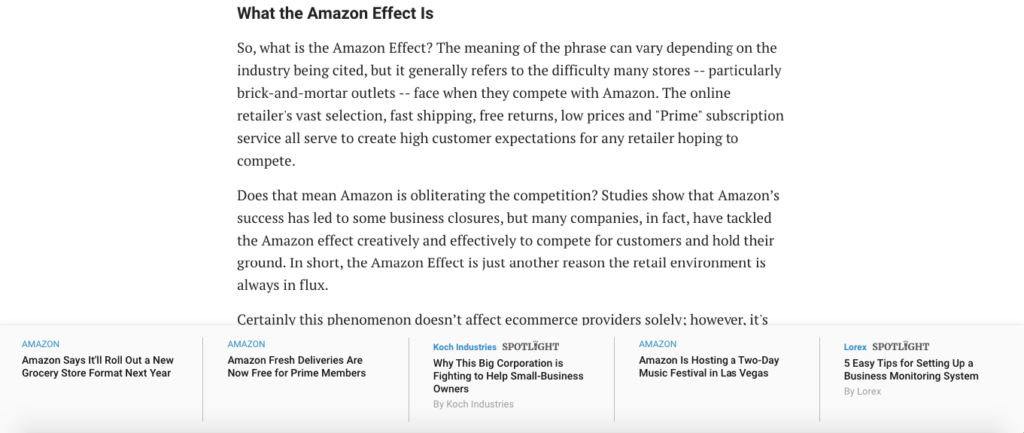 Given that Amazon accounted for roughly 50 percent of American e-commerce sales in 2018 and 5 percent of combined offline and online sales, I'd say the effect is real.
It's a fairly short article, but it paints a realistic picture of what e-commerce brands must contend with in 2019 and beyond. More specifically, it says, "it's these providers that are most on the front lines and need to stay agile lest their behemoth competitor, Amazon, swipe in and take their customers."
This doesn't mean that you need to panic or throw in the towel. But it does mean that you may need to adjust your e-commerce strategy to coexist with this digital juggernaut.
The author also touches on some things e-commerce store owners can do to keep up, including speeding up delivery times, taking a mobile-first approach, and using AI-driven techniques like product suggestions to personalize the shopping experience.
So if you have any concern with how Amazon's popularity is impacting smaller e-commerce brands, I highly recommend reading this article.
7. How to Create an App for Your Store: Why & How to Use No-Code E-Commerce App Development (A Better Lemonade Stand)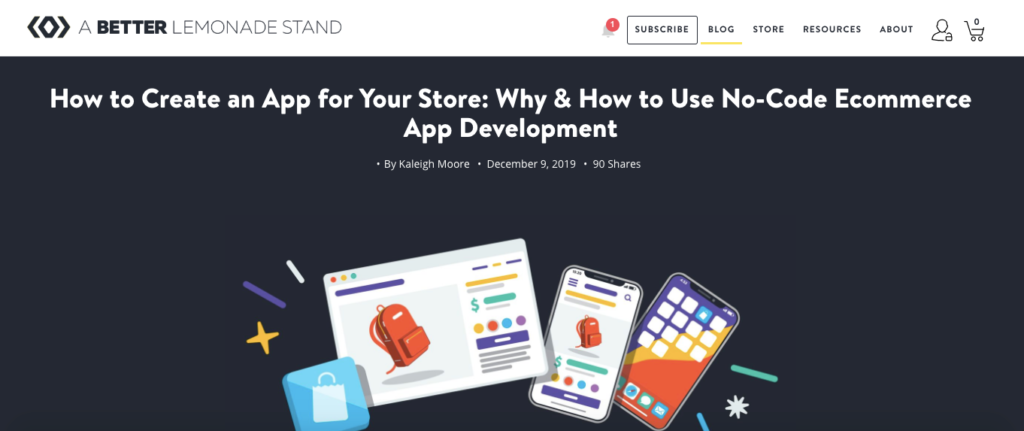 This particular article talks about a topic that's becoming increasingly important to many e-commerce brands—building a store app.
And there are two main reasons why.
"For retailers who invest in both mobile and web shopping apps, these apps account for 70 percent of sales."
"Shopping apps feature a conversion rate up to 3x higher than those on mobile alone."
When developed correctly, having an app for your store can be a serious game-changer. Not only does it create a far more streamlined customer experience, it can send conversions through the roof.
If you look at the world's top e-commerce companies, they pretty much all have their own apps.
Online fashion brand ASOS is a great example.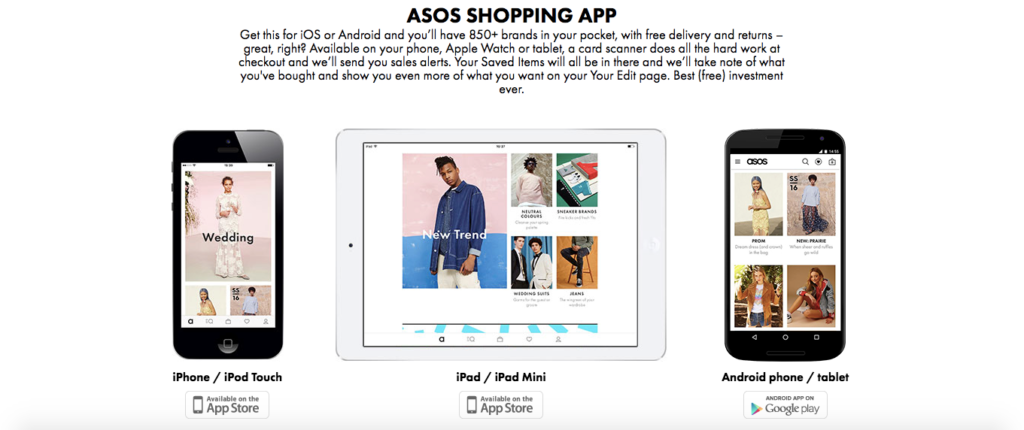 It allows shoppers to conveniently browse through their products, save items, and make purchases.
But here's the thing.
I think many smaller e-commerce brands feel a little intimidated by the idea of building an app. After all, it sounds complicated and costly.
But we're at an interesting point in time where you don't necessarily need a team of brainy developers and a massive budget to create an app.
It's becoming surprisingly attainable, even for microbrands. And that's the crux of this article.
Now entrepreneurs can use what's known as a "no-code" platform like GoodBarber to develop an app.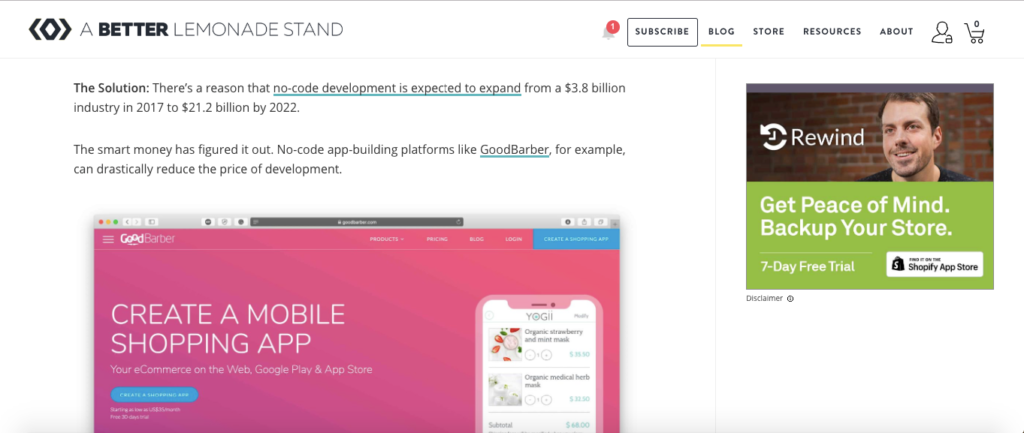 This is a tool that makes the app-building process incredibly simple without having to use any code.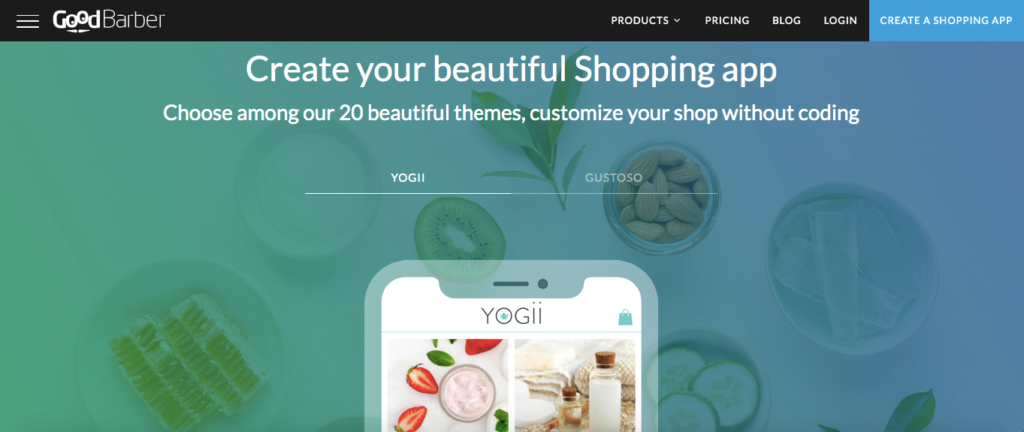 It's also quite affordable and can be as low as $35 per month. When you consider that expert app firms charge up to $171,450, this is a major breakthrough and helps level the playing field.
In this article, you'll learn about the main pain points that have historically existed with app development and learn the basics of how to create your own e-commerce app.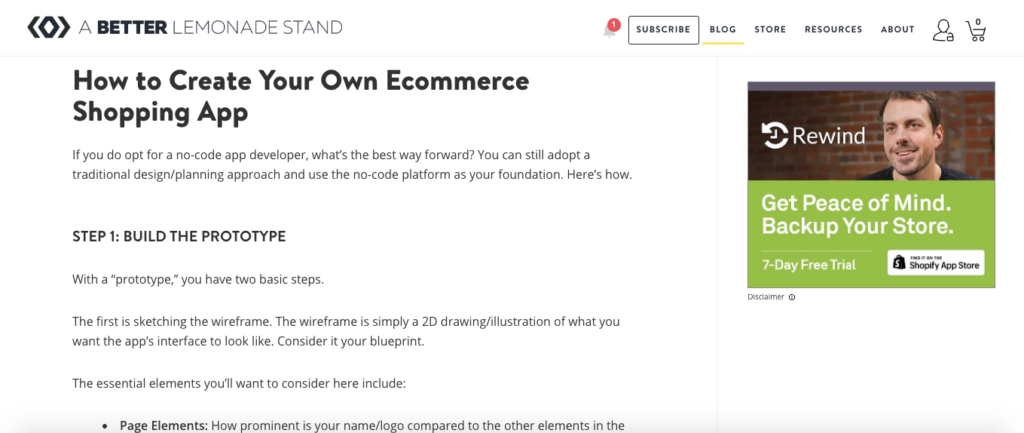 It's really informative. So if this is something you've been interested in but just didn't think was possible, this is the article for you.
Conclusion
Evolving technology, globalization, AI, and the Amazon Effect are just a few factors that are leading to big changes.
To stay ahead of the game, it's crucial to stay up-to-date on current trends and learn how to upgrade your brand continuously.
Fortunately, there's no lack of excellent blogs that can teach you everything you need to know. There was a lot of great content created this year about these topics, but these are some of the best e-commerce articles to bookmark.
Hopefully, you'll find them as compelling as I did and can use the information to propel your brand into 2021 and beyond.