Kickbox
Kickbox ensures you only send email to real users and helps separate the low-quality addresses from high-value contacts. The Kickbox + Drip integration creates a simple, secure way to verify the email addresses on your contact lists. Kickbox results identify which email addresses are deliverable, undeliverable, and those that may have quality issues. Verifying before you send improves the effectiveness of your campaigns, helps protect your sender reputation, and saves you money. Customize your export to easily manage and maintain healthy lists according to your specific needs. Drip customers receive 100 free verification credits when signing up, and a 10% discount on all Kickbox verification services.
Key Features
Improves campaign performance and engagement

Protects your sender reputation

Saves money Drip customers receive a 10% discount on all Kickbox verification services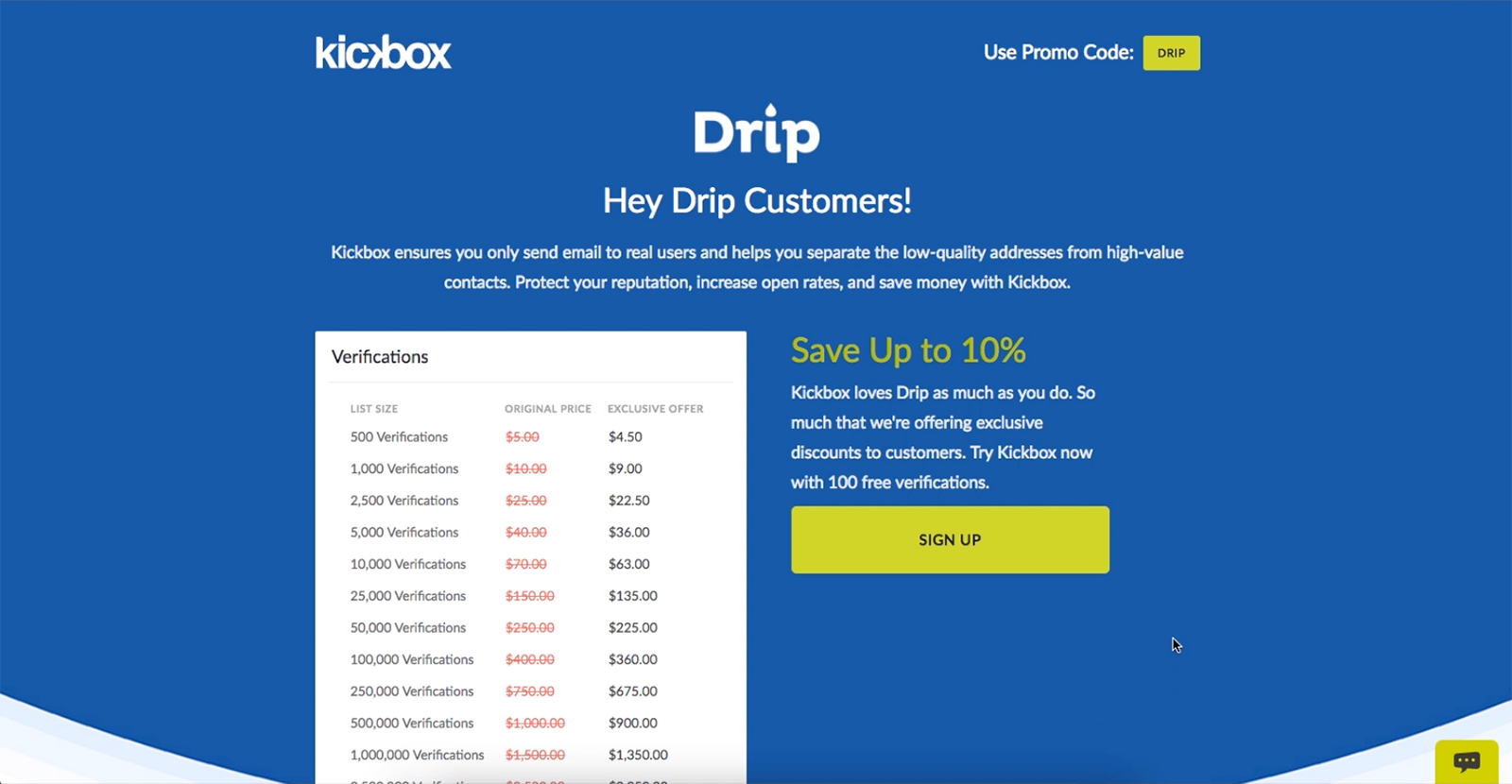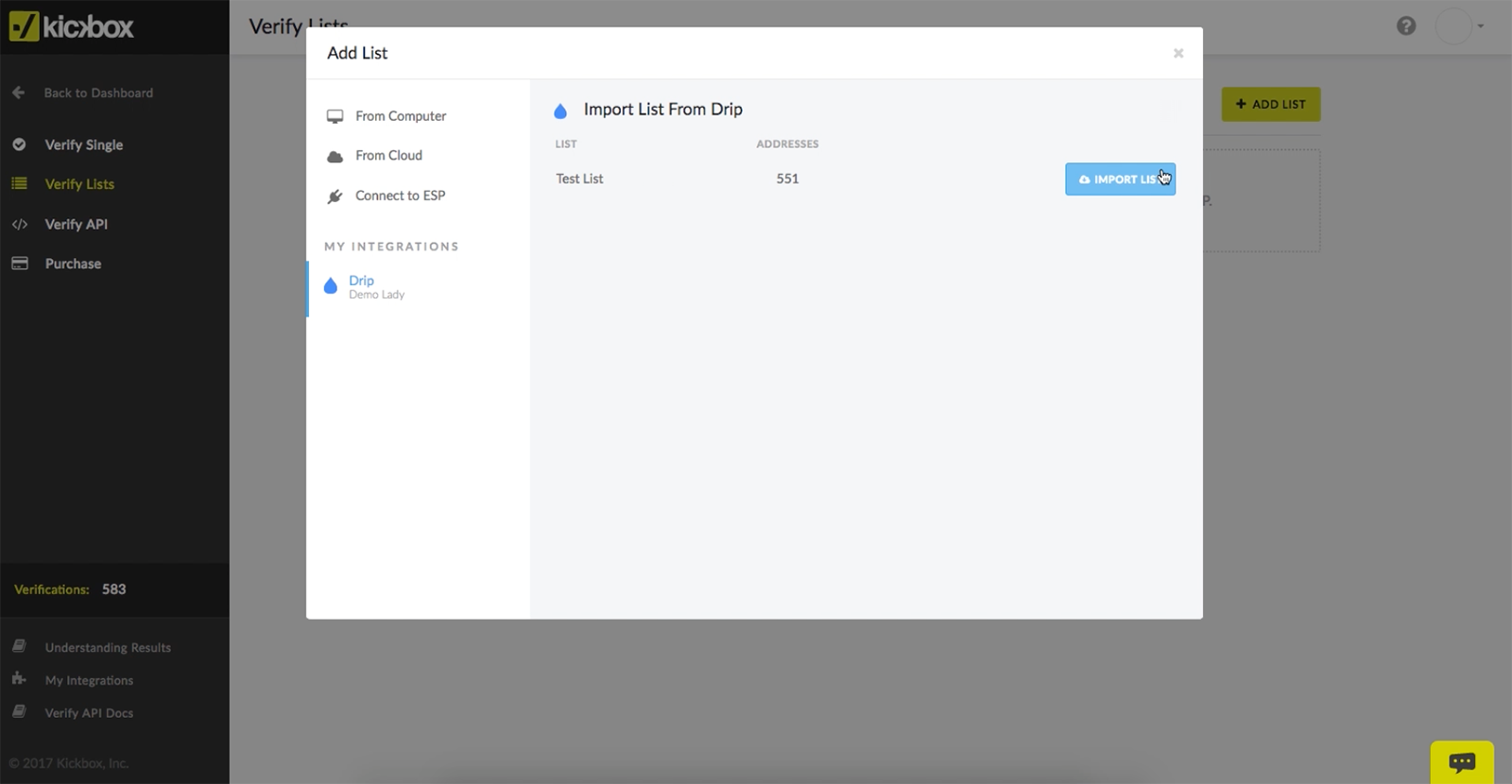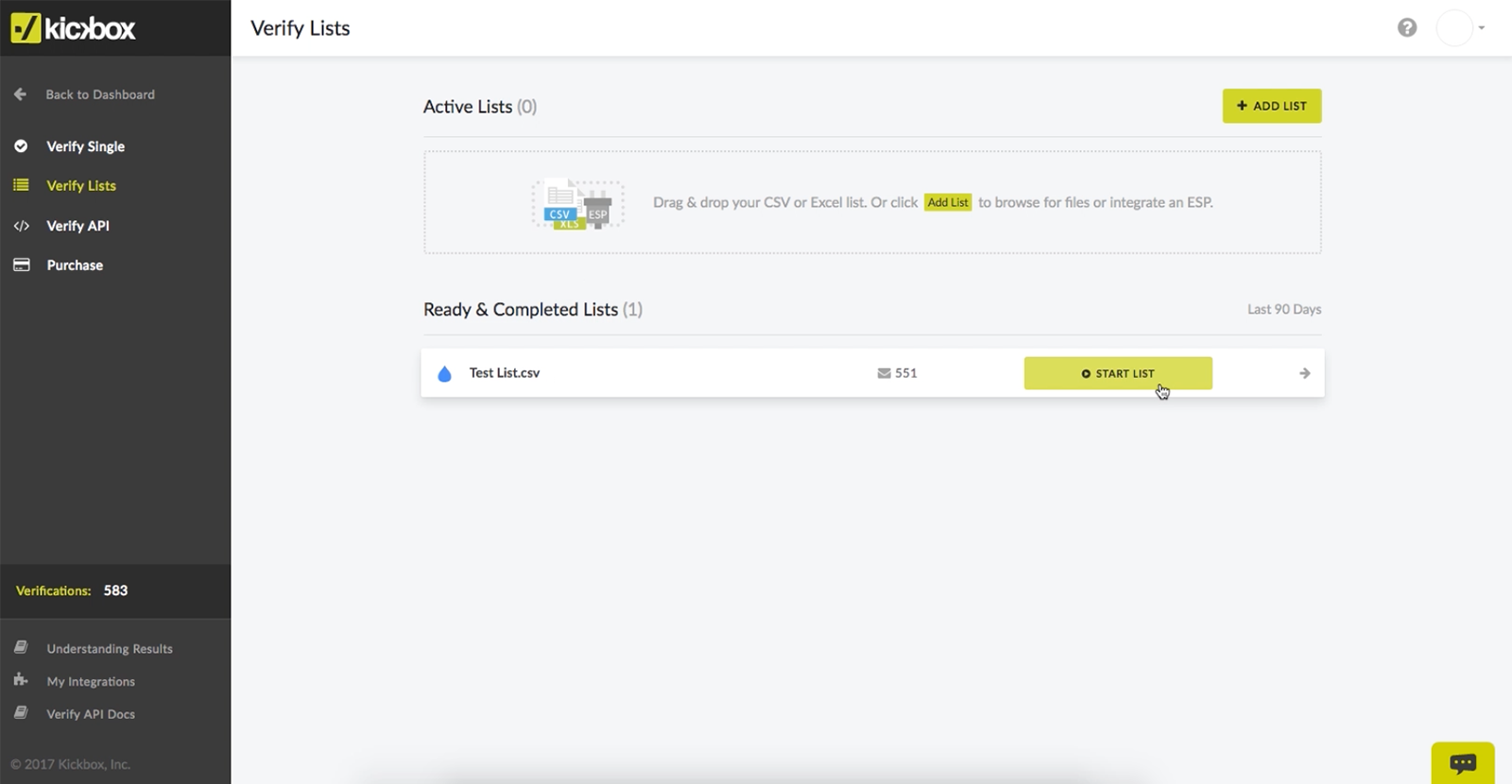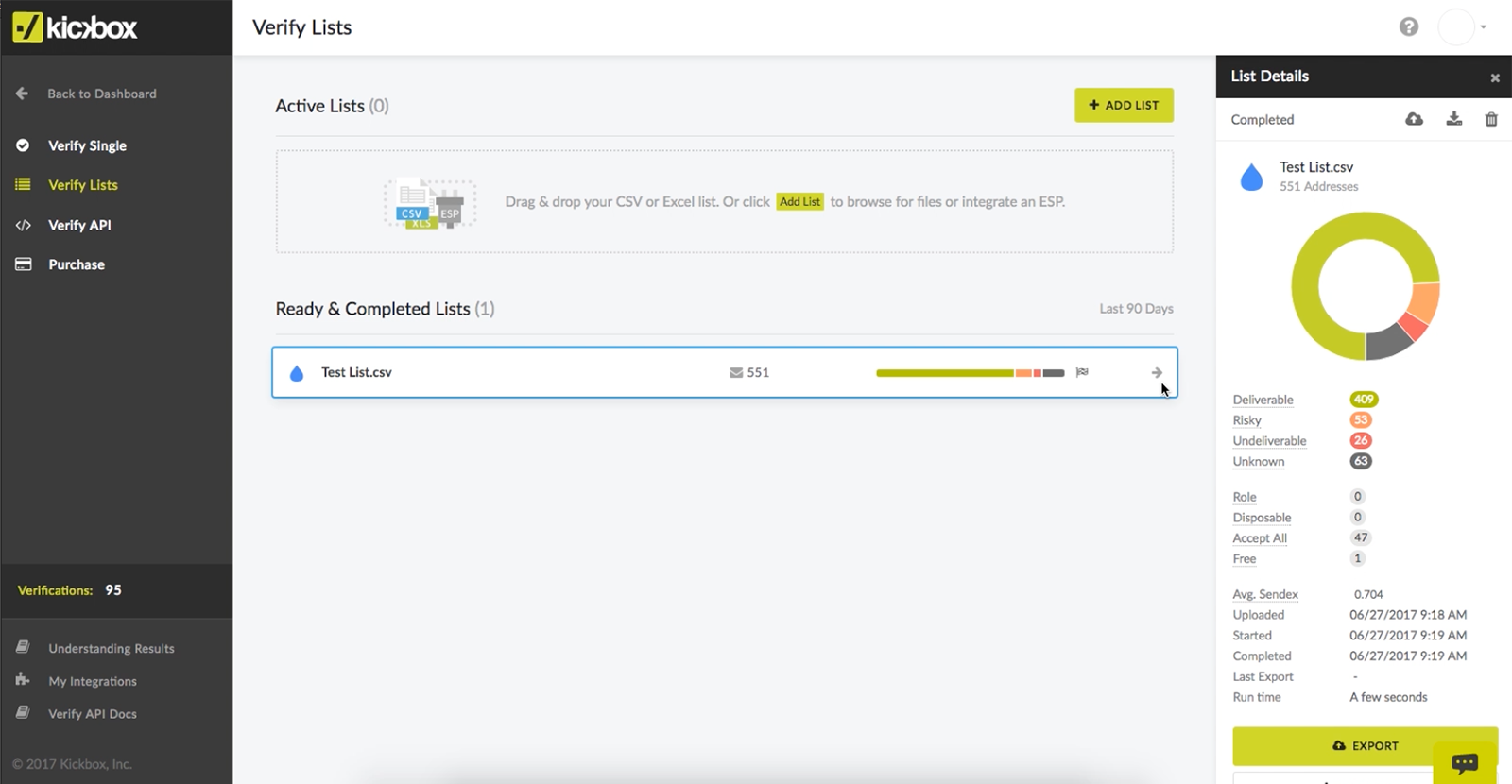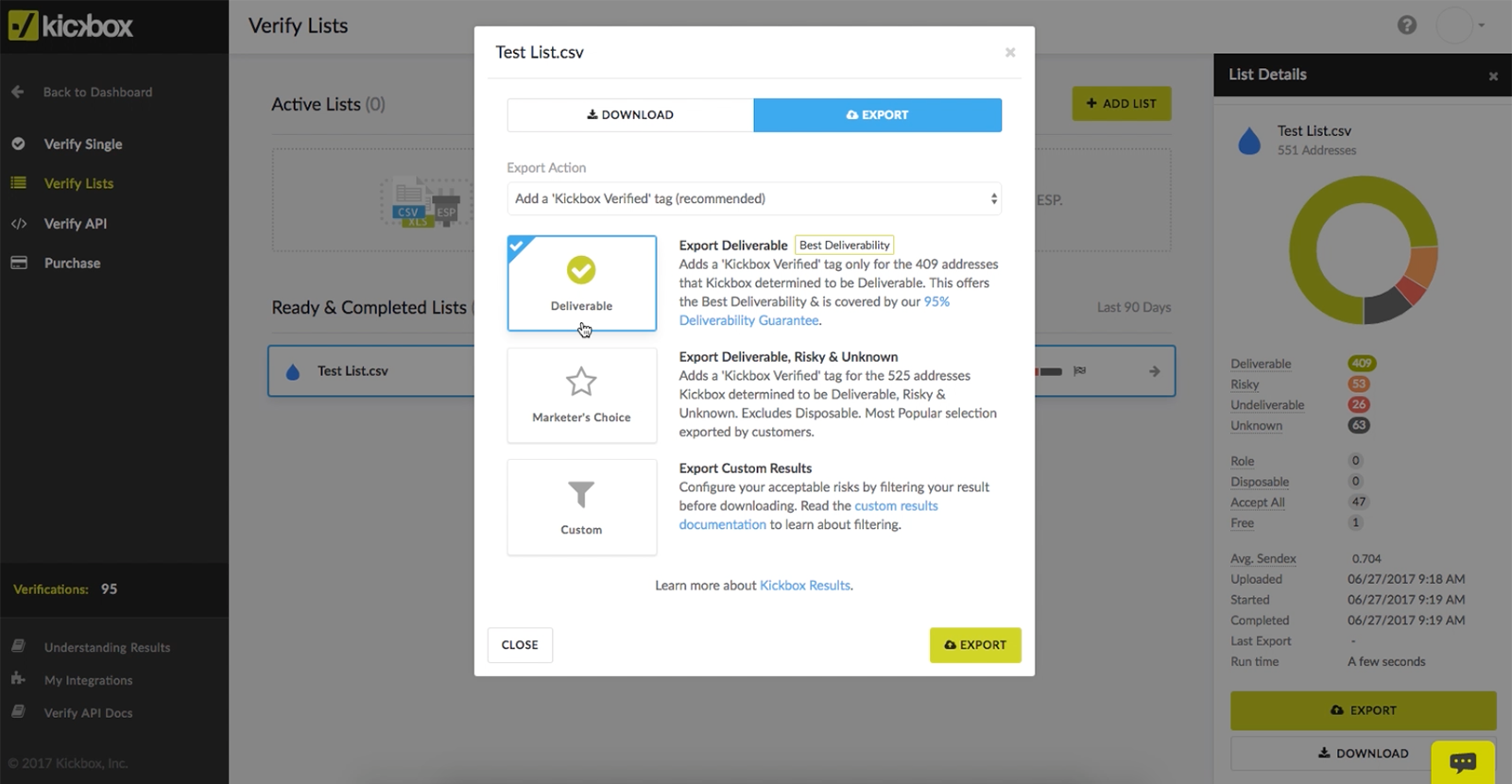 x
Wanna see Drip from a fresh angle?
Craving a more hands-on experience? Take 2 minutes and see what your shoppers see when you use Drip with this interactive experience.
Start my experience