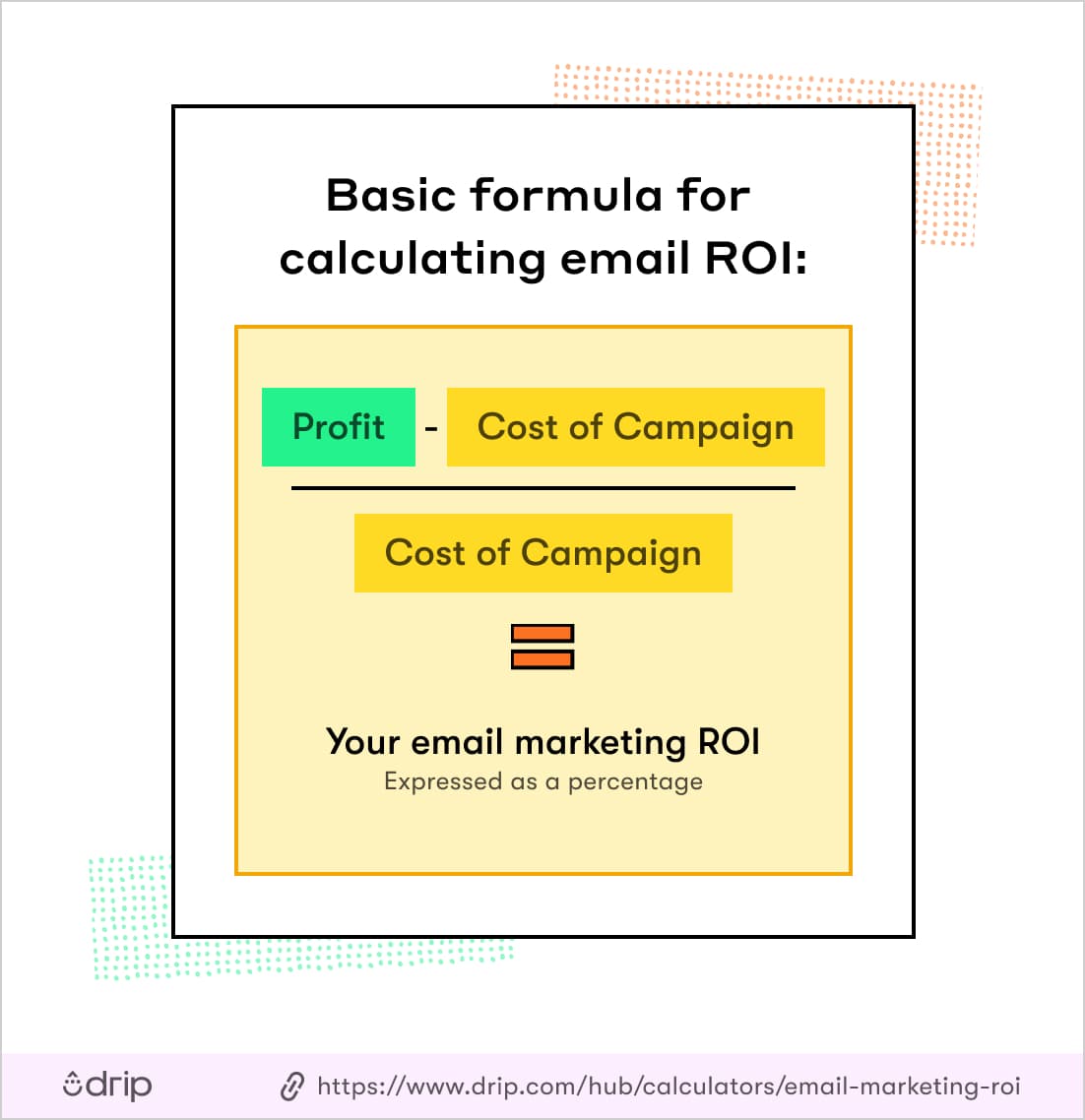 What is email marketing ROI?
Return on investment (ROI) is a financial metric widely used to measure the probability of a return on an investment. With email, ROI refers to the true measure of a campaign's profitability. To calculate a campaign's ROI, use the following formula:
(Profit – Cost of Campaign) ÷ Cost of Campaign = ROI %
Calculate the ROI of your email marketing.