Our email and ecommerce origins run deep.
While Privy was originally a "popup" platform (they didn't add on email until much later), Drip was built for email from day one. With email marketing in our bones, we're able to offer a much more integrated ecomm marketing strategy for growing online businesses.

From ecomm-driven automations and email templates, to powerful pre-built workflows and hyper-granular segmentation, our robust email tool overflows with opportunities for customization. Something Privy can say about its popups and forms, but can't say about its email service.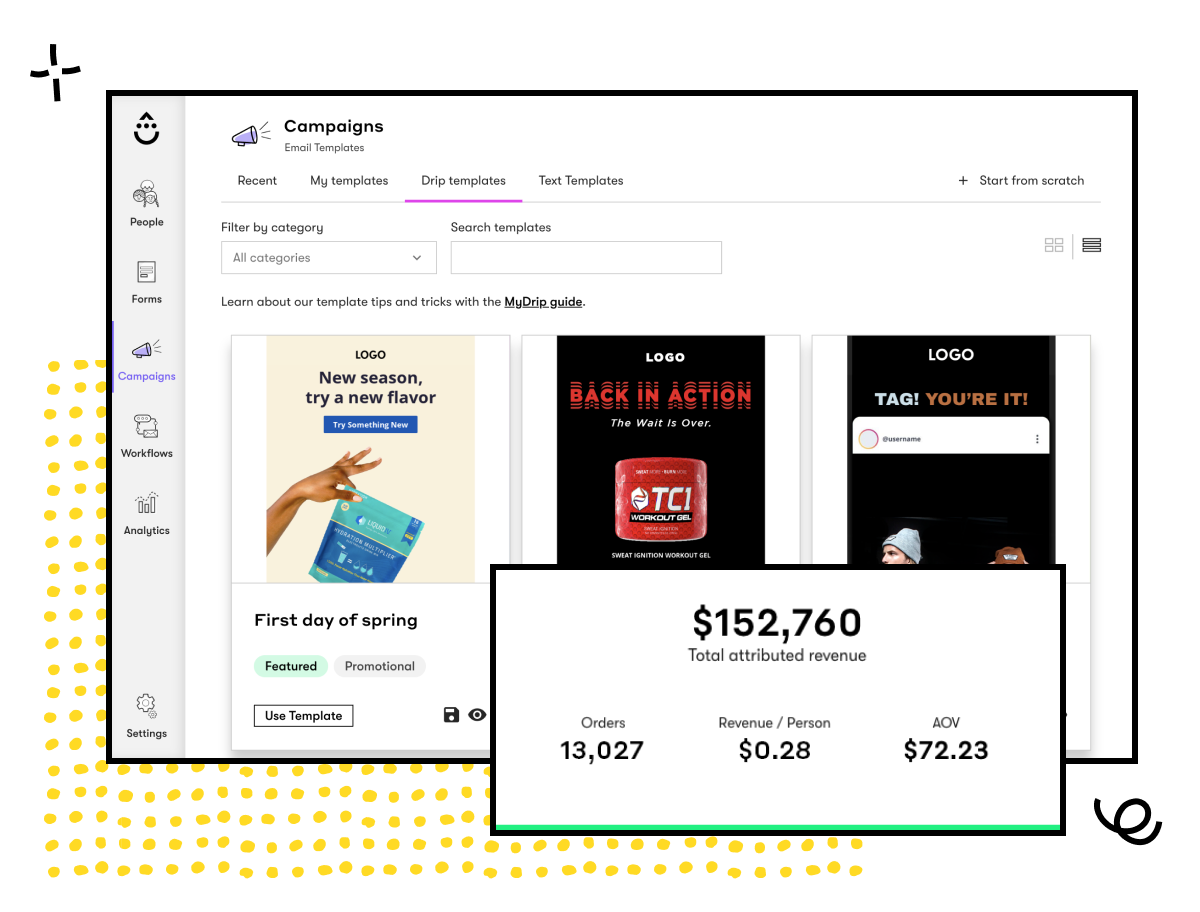 If you're looking for a… platform that has always focused on the personalized side of ecommerce since the very beginning, Drip is the platform you're looking for.
Inka Wibowo, Email Tool Tester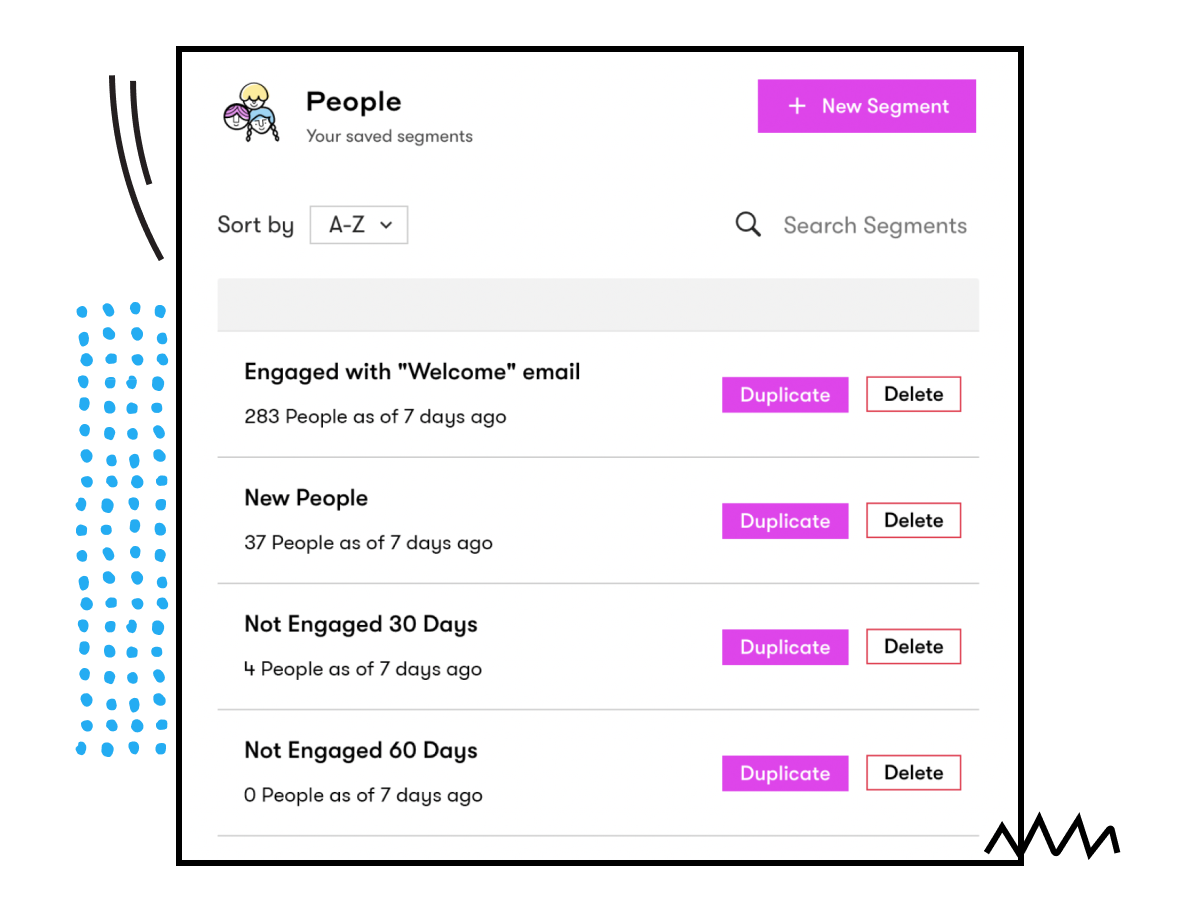 Segmentation that sends it.
Looking for advanced segmentation with Privy? While they nail it with forms and popups, Privy doesn't even come close to the kind of dynamic segmentation you'll find across every pricing tier at Drip. At the end of the ecommerce day, Privy just isn't set up for advanced marketing automation. Drip on the other hand excels at it. In fact, impressive, money-making segmentation is something we're known for.

Unlike any other email marketing platform, including Privy, Drip enables you to hyper-segment your audiences, speak to customers on an individual level, and deliver curated shopping experiences that connect with humans on a whole new (and personalized) level.

We switched to Drip for the competitive pricing and the ever-expanding features that make automating our email programs much easier. All of our marketing emails go through Drip and we've been able to segment our customers in a more granular way than before—improving the targeting of our messaging.
Charles Combs, Molly Mutt

Drip pre-built workflows = marketing dream come true.
Because Drip was designed for email from day one, our pre-built workflows are head and shoulders above the competition. While Privy doesn't give you the option to set up workflows using conditional logic ("if this, then that"), you most certainly have the option with Drip. And with industry best practices already built into our automations, you can start with a pre-built template, set up a workflow in seconds, and know it's going to perform.
And to double-ensure it does, our advanced workflow split testing gives you the ability to test up to five full workflows at a time and determine which brings in the most revenue and engagement of them all. You're welcome.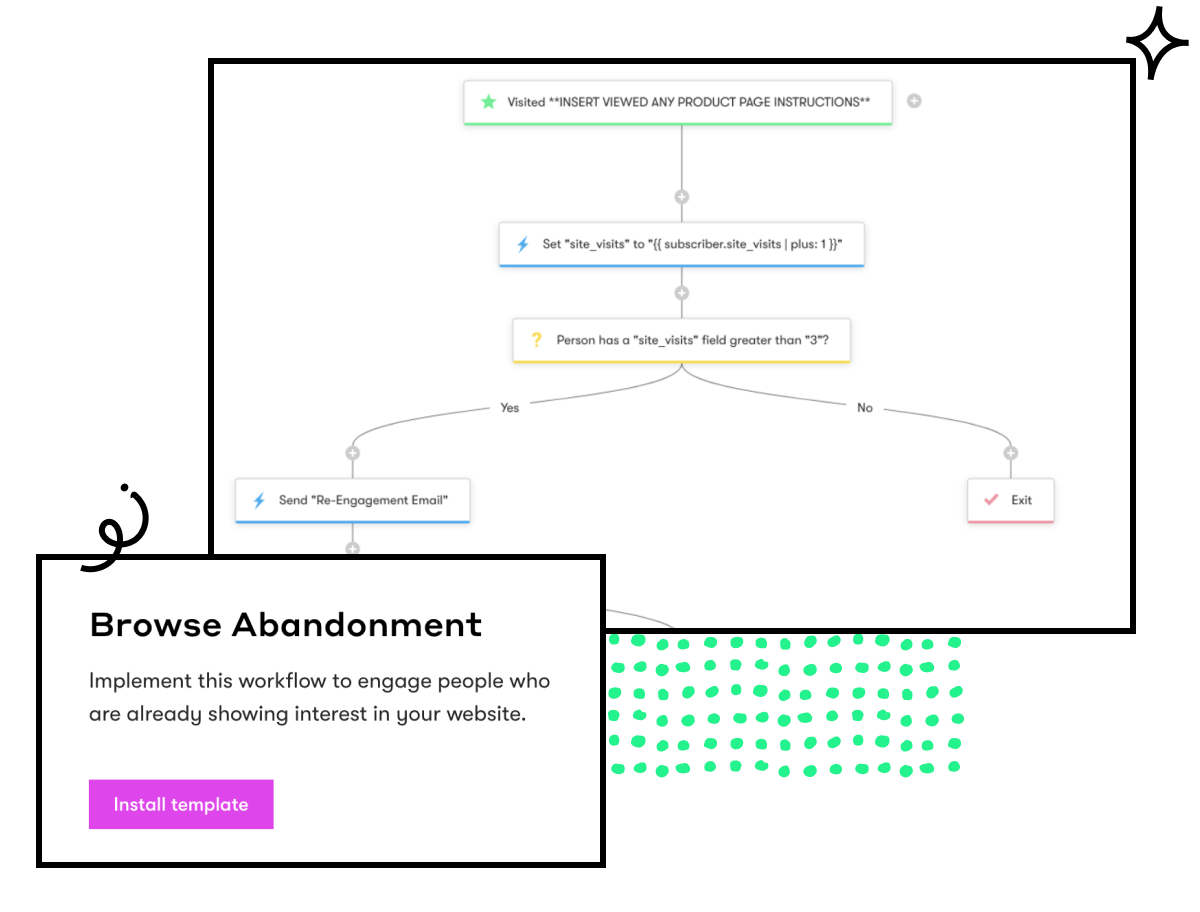 Why Switch from Privy to Drip?
Don't take it from us. Y'all say it best.
Drip is our core email and marketing automation platform. We use it to keep in touch with leads and customers and deliver targeted email campaigns based on interests. It's seen as the centerpiece of all our online systems and will only grow to be more important as we continue to implement best practices in email communication.
Drip freaking rules. Beautiful integration. Absolutely no issues at all with getting Shopify and Drip to work perfectly together. Drip also has the best customer service of literally any company I've ever experienced.
Drip has been a solid backbone to build excellent post-purchase automation. Their workflows also allow us to build "intelligent" campaigns instead of just sending a series of emails that is responsive to customers' decisions and preferences. The support team is easy to work with too. We highly recommend this.
The reason why I'm not giving [Privy] 5 start is that the templates for newsletters are very limited and you run out of options very quickly.
Drip provides excellent customer service, the staff are always friendly and quick to help! We love Drip!
Basically, Drip's workflow editor lets you build out any kind of automation you want, in a very intuitive way (and we all know that building automations can get very complex!).
Drive more sales with Drip today.
Start a 14-day free trial of Drip, no credit card required.