You may have noticed that we really love highlighting cool ecommerce brands.
Since March is Women's History Month, we thought it would be fun to shine the spotlight on some women-owned brands that are killing the game. And you know we had to include a few of our favorite Drip-owned brands in the mix.
Bamboobies

Created by a "real-life mom" who was frustrated at the lack of reusable and comfortable nursing pads, Bamboobies utilizes rayon made from bamboo to create a washable, organic alternative. Their nursing bras, balms, and clothing are beloved by mommy blogs across the internet and have earned them all kinds of accolades. Their website also features tons of helpful content for new moms on everything from breastfeeding to nursery design. We especially love their inclusive sizing and advertising, and commitment to sustainability.
Baltic Born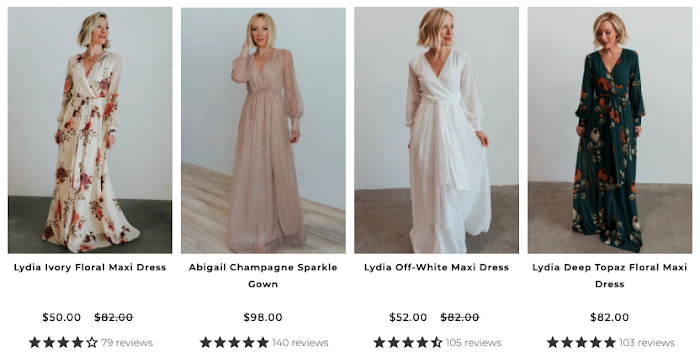 Started by three sisters who were tired of looking for affordable, cute clothing that worked through all stages of their lives, Baltic Born makes some SERIOUSLY cute dresses. You'll find everything from wedding dresses to maternity dresses on their site, with affordable prices and adorable prints all around. Oh, and fun fact, the sisters who started the site can trace their family lineage back to ancestors who worked as tailors for Danish kings! We love the way they leverage customer content and reviews on their site too.
YogaGirl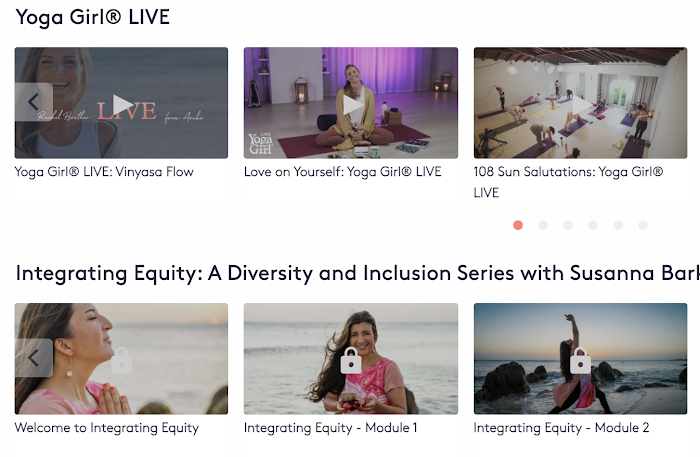 Describing itself as "a community, movement, and lifestyle," YogaGirl has become a hub for all things yoga and yoga-related. After subscribing, you can choose from a wide selection of virtual yoga classes for students at all levels and in all practices, filter by your mood and your focus, and even check out astrology and meditation videos. YogaGirl also has a ton of content available to people looking to supplement their yoga journey, including blog articles, a podcast, and recommended reading
Butterie Dish

Okay, I really love this product because I have serious beef with normal butter dishes. Butter doesn't have to be refrigerated, but there's something that feels gross about just leaving it out in the open air of the kitchen, and two-piece butter dishes inevitably get disgusting after a while. I have a feeling Joelle, the inventor of Butterie would agree with me. When she learned butter could be stored on the counter, she set out to create a one-piece, dishwasher-safe butter dish with an attached knife for easy spreading. Love!
Rosaline's Candles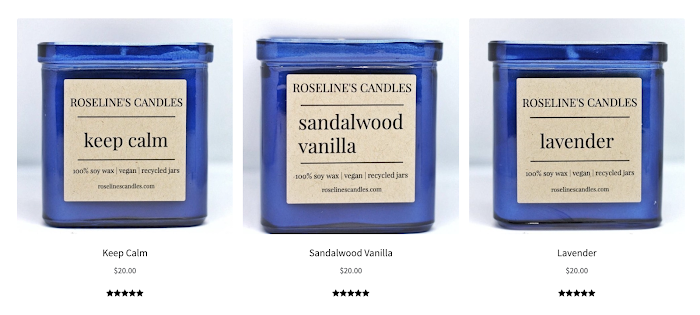 A "black woman & immigrant-owned, homemade business located in Minneapolis, MN," Rosalie's Candles makes 100% hand-poured soy wax candles. While scents like White Sage and Lavender and Peppermint Eucalyptus sound amazing, the coolest part is that all of the glass is upcycled and recycled, sourced from thrift stores, friends, and family. They even cut wine and beer bottles to make new jars! If you're a glass aficionado like myself, you'll love this company.
Keep Doggie Safe

My fellow dog lovers will adore this company origin story. Back in 2006, the founders of Keep Doggie Safe, Karen and Jordan Gold, were walking their pup with a lighted leash. As they were crossing the street in a crosswalk, a car nearly hit them. After slamming on its brakes, the driver apologized and said he wouldn't have seen them if not for the lighted leash. At the time, lighted leashes were hard to find, and there were even fewer safety products for dogs on the market. With this very real niche and need demonstrated in a somewhat terrifying way, they set out to create Keep Doggie Safe, which now sells everything you could ever want to keep your four-legged friend from danger. From lighted leashes, collars, and harnesses, to car safety restraint systems that are actually crash-tested, it's all here.
Haute Hijab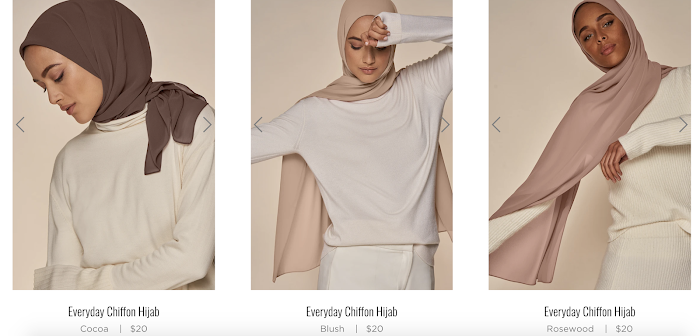 Haute Hijab creates some seriously beautiful hijabs in a variety of fabrics and prints. From more affordable, wearable options to their high-end luxury line, we're obsessed with the lines and looks. Whether you're looking for woven fabrics, chiffon or jersey, there's a hijab for everyone. Founded by Melanie Elturk and her husband Ahmed Zedan, this brand has been around since 2010 and has been featured in major publications like Elle, Glamour, and Vogue Arabia, to name a few.
The Honey Pot Company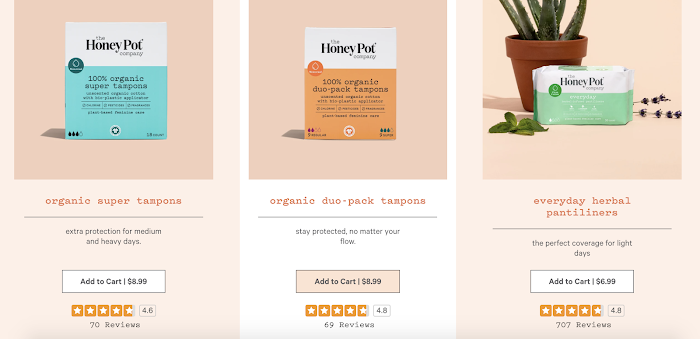 The Honey Pot is made by women, for women. Specifically, it was created by Bea Dixon, who wanted to create plant-based, natural alternatives for women looking to care for their vaginal health. All of their products are free from harsh chemicals and toxins, backed by science, and approved by gynecologists. They're also biodegradable and cruelty-free. The Honey Pot also partners with an organization called Happy Period to provide menstrual hygiene kits to those who are homeless, low income, or living in poverty.
Golde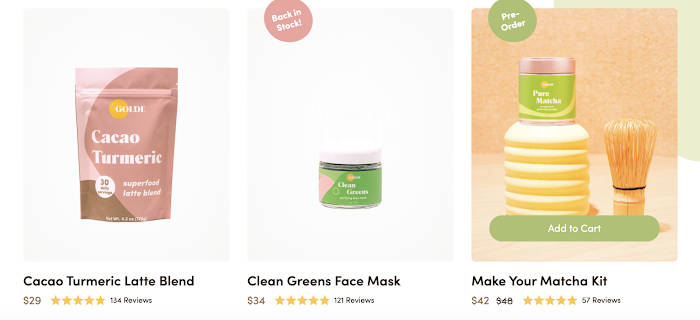 After launching in 2017 with their Original Turmeric Latte Blend, Golde has grown into a small but mighty team selling superfood blends. Their superfoods come in supplementary and beauty formulas, so whether you want to eat or wear your greens, there's something for you. Started by co-founders Issey and Trinity in a small Brooklyn apartment, this brand is on a mission to make wellness and superfoods easy and accessible to everyone. All of their ingredients are 100% naturally sourced and vegan friendly.
Mented Cosmetics
https://www.mentedcosmetics.com/

Can you say shade inclusivity? You love to see it. Mented was started by two friends over a glass of wine one night as they lamented the difficulty of finding a nude lipstick in the correct shade (the struggle is REAL). So, they made their own line of makeup in shades that are pigMENTED for everyone (get it?). All of their lipsticks are vegan, cruelty-free, and non-toxic. They even have helpful tools to help you find the right shade of foundation and lipstick for you.