Choosing the right platform for your e-commerce store is vital.
Magento has been a big player in the space for a while with the third-largest share of the e-commerce platform market.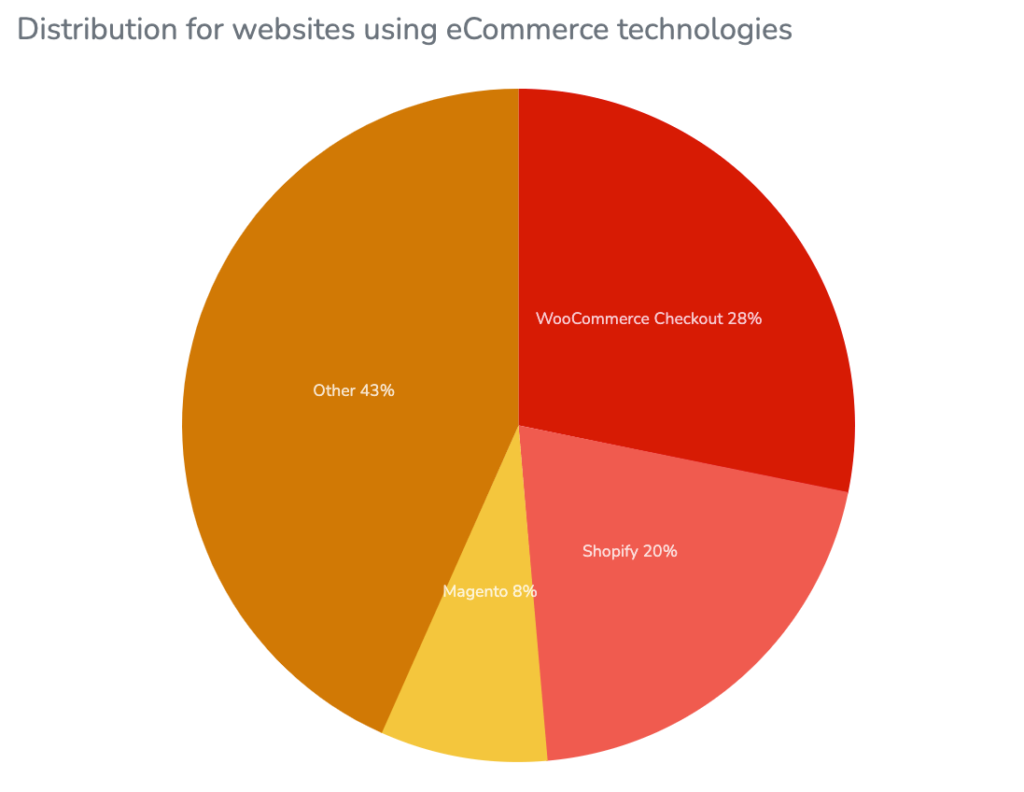 (Source: BuiltWith.)
And it will potentially become even bigger since the platform has been taken over by Adobe.
Now, Magento users have access to a ton of tools under one roof in the form of Adobe Commerce—powered by Magento. And they can enjoy features, such as creative solutions, headless commerce, scalability, and more that Adobe has infused.
If you've been thinking about switching your e-commerce platform, take a look at the seven best Magento store examples I've seen before making a decision.
7 Inspiring Magento Store Examples
1. Helly Hansen
Sportswear retailer Helly Hansen uses a combination of Adobe Commerce Cloud and native Adobe apps such as Experience Manager and Adobe XD to power its Magento store.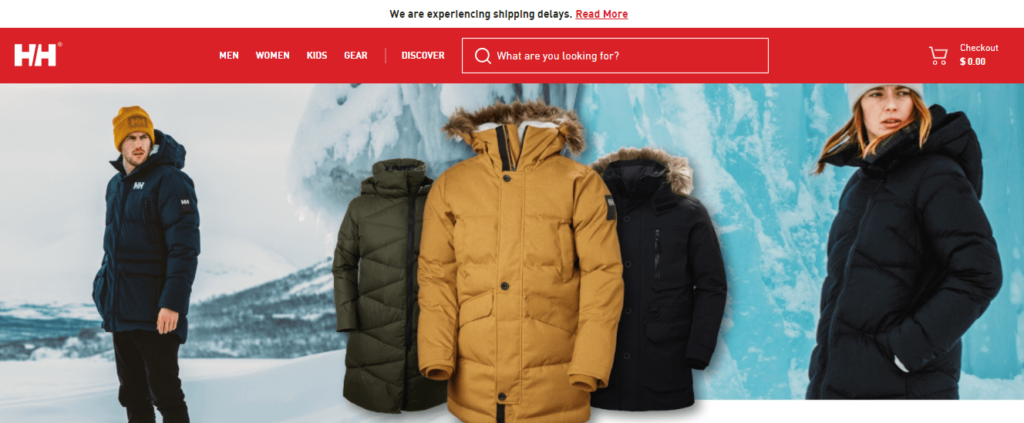 After moving its site from WordPress to Magento, the e-tailer was able to create 55 different e-commerce sites in multiple languages, with localized payment methods and shipping rules.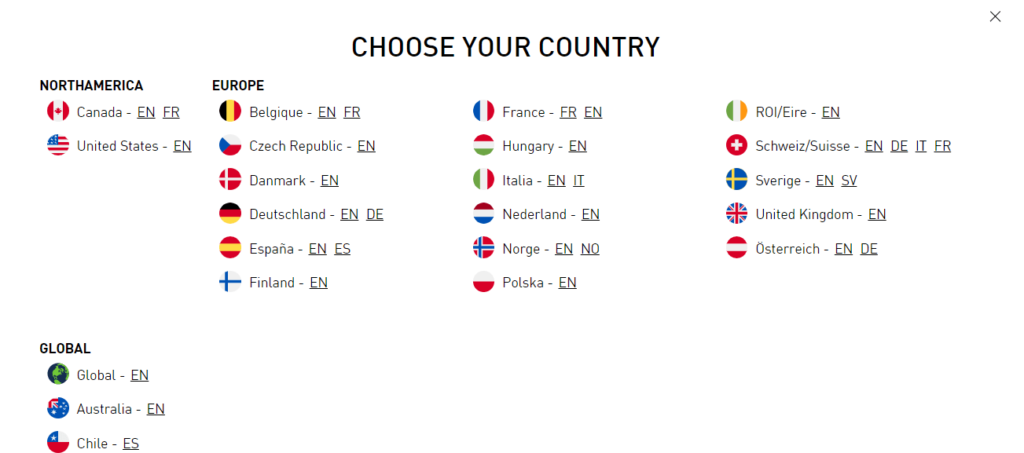 Helly Hansen found Magento a much better solution than WordPress for "doing things quickly and beautifully at scale." So, if you're considering expanding overseas, you may want to explore Magento as a more scalable option.
The company also uses Adobe's content management system, Experience Manager, to build dynamic content experiences personalized according to visitors' behaviors.
Here's an example from one of Helly Hansen's content experiences featuring the technology behind its clothing: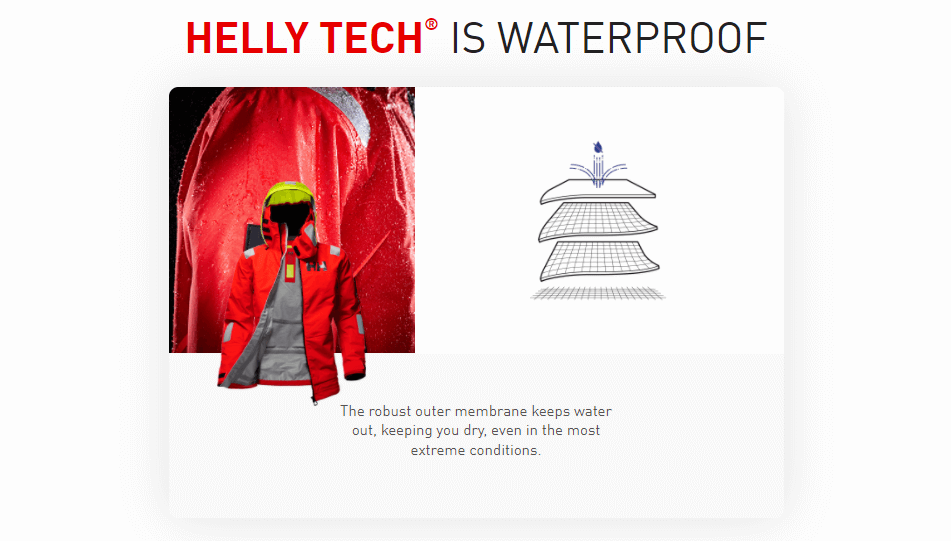 Using the platform's dynamic content features, Helly Hansen is able to incorporate design and different types of media on its site. If that's important for you, too, Magento can be the right solution for your e-commerce site, as well.
2. Lafayette 148
Previously operating as a fashion wholesaler, Lafayette 148 is a company that recently switched to a direct-to-consumer (DTC) model with a Magento store.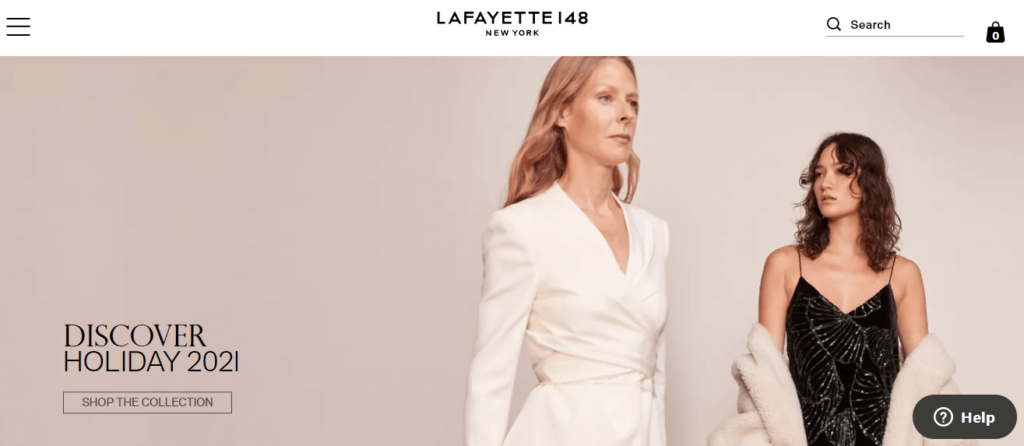 However, Lafayette 148 goes beyond your average DTC store. The company offers a portal where personal stylists can continue to work one-on-one with clients—virtually, where necessary.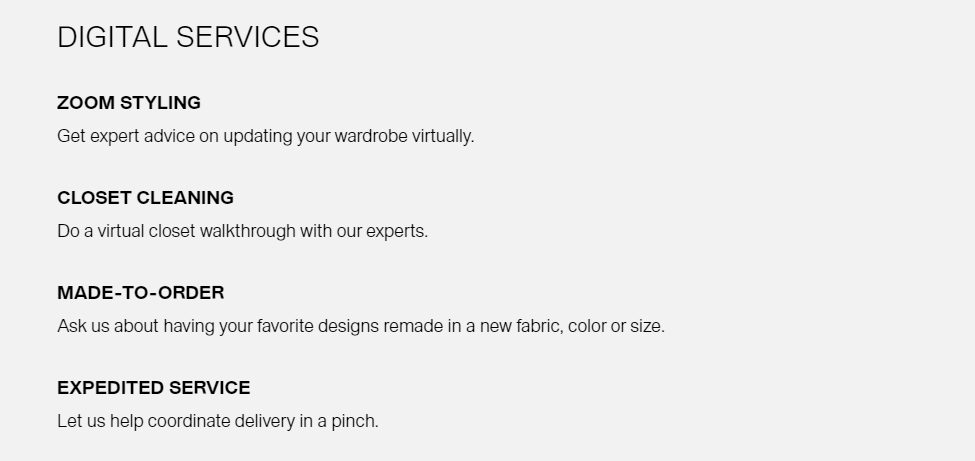 This is next-level personalization, and it makes sense for a high-end fashion retailer, where customers expect this kind of personal, luxurious experience.
The site also uses customer data to pull up personalized product recommendations on its product pages.

This is a tactic you can easily replicate by using one of the many Magento plugins you can find on the marketplace. And it's smart too since 80 percent of consumers are more likely to make a purchase when a company offers a personalized experience.
Lafayette 148 utilizes the Adobe suite in various ways. For example, it uses Adobe's 3D design tech and a virtual showroom to show customers its collections. It's a great example of how you can leverage Adobe's technology when you use Magento as your e-commerce platform.
3. SCUF Gaming
SCUF Gaming sells custom gaming controllers that customers can configure themselves online. As such, the company needs a top user experience on its website which is possible with Magento.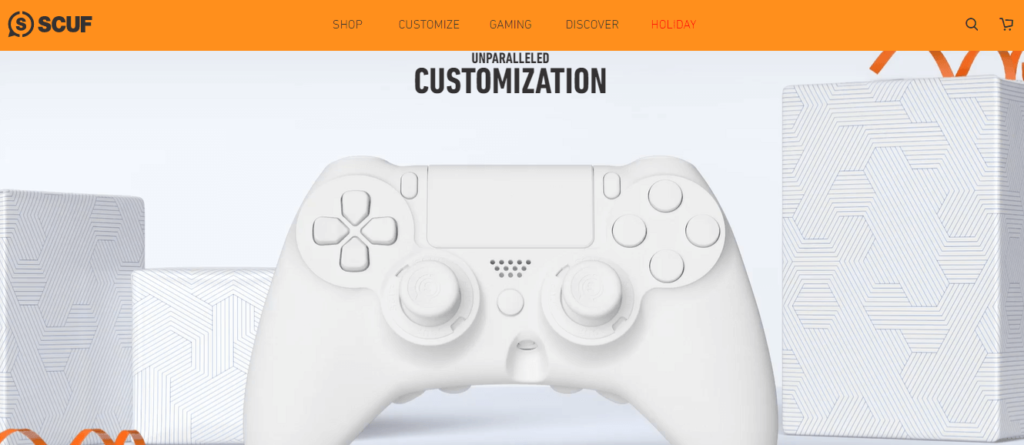 Thanks to Adobe Commerce's ultra-specific product definitions that automatically get sent to SCUF Gaming's order management and manufacturing systems, the whole process is super smooth for customers.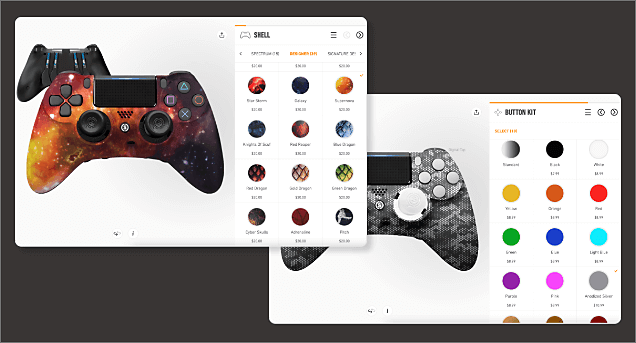 Offering custom products is a fantastic way to increase your average order value (AOV) and SCUF Gaming shows that you can even do enhanced customization on a large scale with over a million custom products sold.
The company improves your shopping experience further with its shipping estimator. Best of all, the estimator accounts for things like local holidays in the customer's country, backlogs with the shipper, and so on.
It's a much more advanced estimation than "within 10 working days".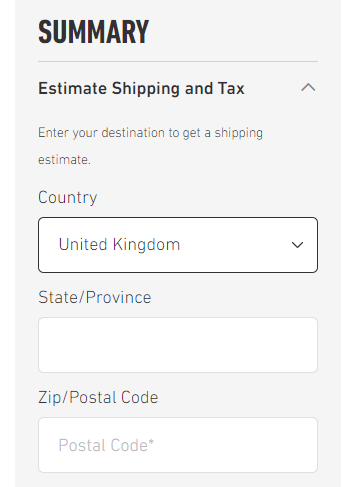 Another aspect that benefits SCUF Gaming is the security integrations that Adobe Commerce offers. In particular, the company enjoys the error reporting and fraud protection tools running in the background. This adds to the trust factor that makes potential customers confident enough to buy from the company.
4. Killer Ink
Let's take a look at a B2B e-commerce store that sells tattoo equipment and supplies.
Killer Ink recently underwent a complete website overhaul as the site was updated from a 10-year-old version of Magento 1 Open Source to Adobe Commerce powered by Magento.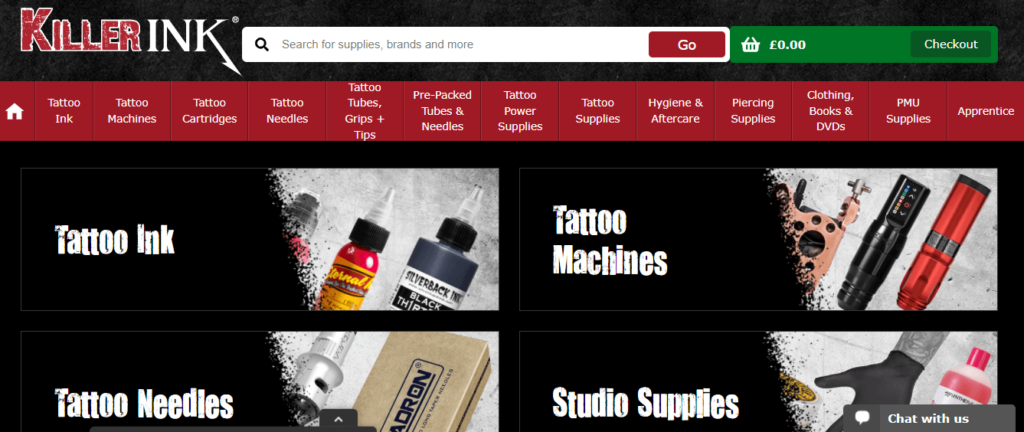 In terms of design, the site doesn't look as sleek and modern as the other sites on this list. But Killer Ink's developers were more interested in maintaining a user interface that the existing customers they've had for years were used to than doing something fancy and losing customers.
If you choose to update your site in a similar way, you must keep the user experience in mind. For example, think about your site navigation. If a repeat customer can't find what they're looking for in the same place it's always been, that's going to frustrate them.
Though the site may not look new, the commerce capabilities and efficiency were transformed after switching to the new Magento.
Adobe Commerce now enables the company to easily manage and ship stock from multiple locations in different countries. It also allows Killer Ink to add more payment options. The reliability and speed of the website were also improved as third-party integrations were taken out of the equation and replaced by Adobe's native tools.
This behind-the-scenes improvement had an enormous impact with an overall revenue increase of 59 percent.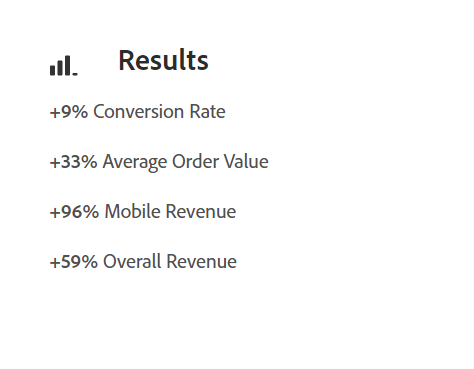 It just goes to show that you can expand the offerings of your e-commerce store greatly in the back-end and still have a bigger impact than updating the design.
5. Shinola
Shinola is a long-standing company that deals in luxury goods, such as watches. Its Magento store is completely customized using over 200 extensions.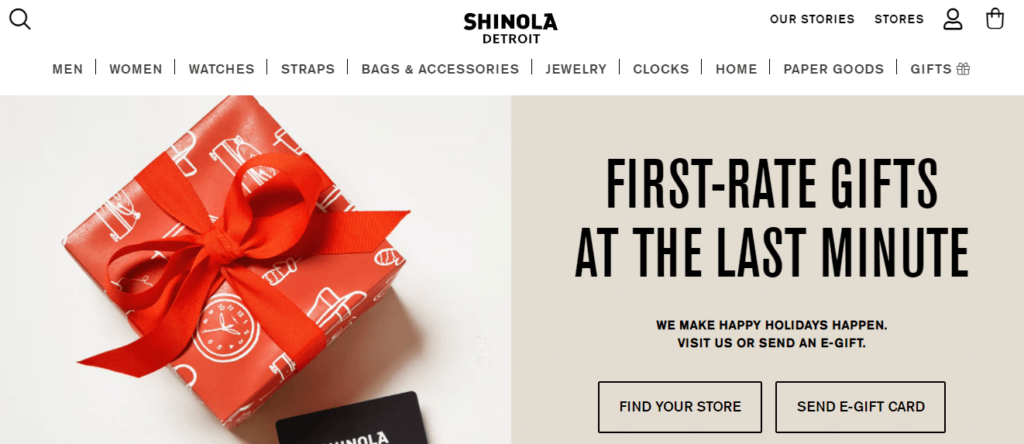 One Magento extension Shinola uses allows customers to set up personalized inventory alerts. This works well for the company since they found out that their customers are willing to wait until an item comes back in stock, rather than seeking a product elsewhere.
This is a simple yet effective tactic you can adopt—with or without Magento. Send customers a reminder that brings them back to your site and you won't miss out on a sale.
Mobile-friendliness is another focus area for Shinola. With Adobe Commerce, the company was able to build a fast, easy-to-use site for mobile devices.
For instance, it offers a slide-out cart on mobile which means users can easily return to browsing the store without being interrupted.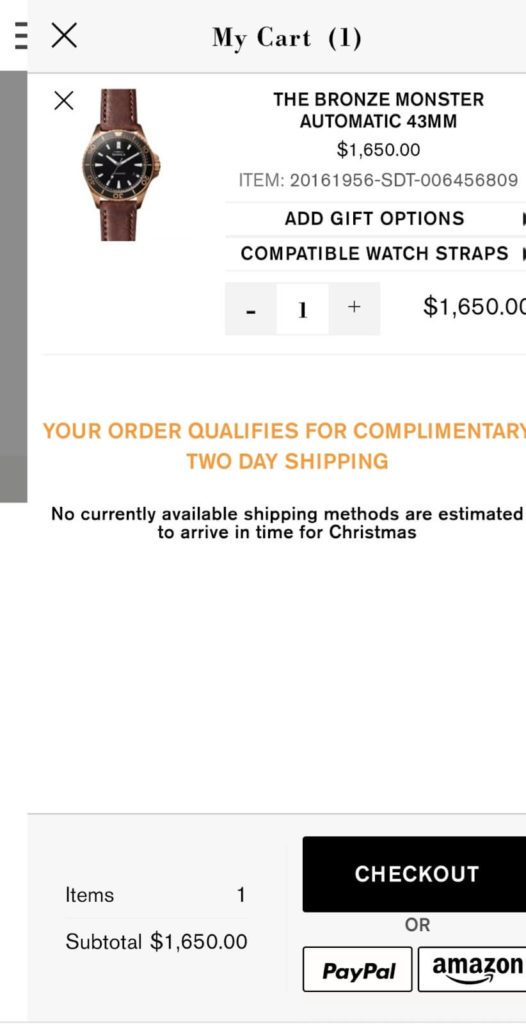 You can't avoid mobile-first design any longer, considering over 70 percent of e-commerce purchases are now made through mobile.
Think of the way users will navigate your site on mobile devices. For instance, you need to make it easy to tap buttons, navigate back and forth between screens, pinch and expand images, and so on.
6. Rubik's
When Rubik's migrated to Adobe Commerce, it took full advantage of the headless commerce model.
With this model, Rubik's is in charge of the front-end of its website: the design, the experience, the way it works. And Adobe Commerce runs the back-end and commerce capabilities.
Meaning, Rubik's isn't constrained to designing a site based on templates and rigid structures. It allows for greater creativity, personalization, and scalability—and it shows.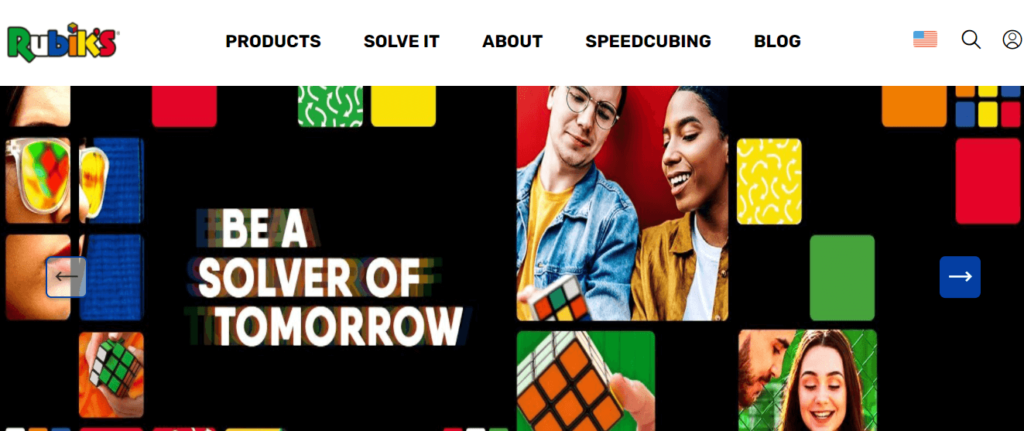 Since headless commerce affords such flexibility, Rubik's was able to turn its site from a simple catalog to one with creative content, features, and more, such as its speedcubing page and puzzle guides.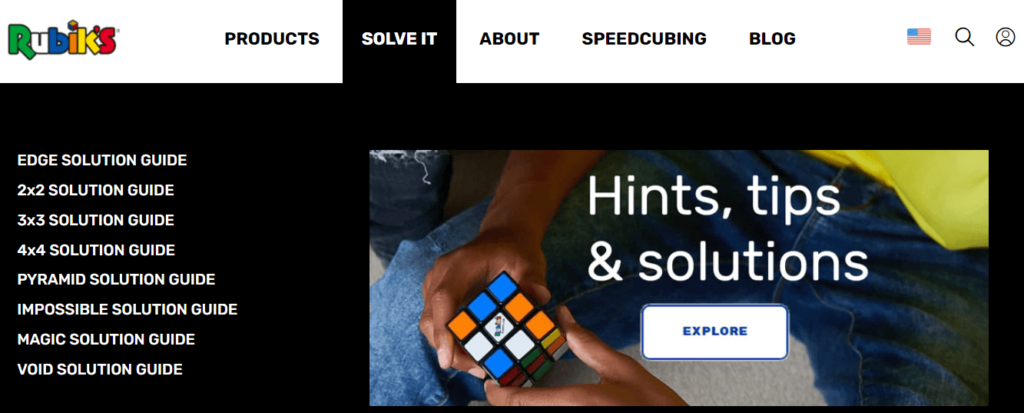 Headless commerce also allowed them to easily set up different regional websites in Europe and integrate with their various management and marketing software.
Adobe Commerce is big on being headless. If you're wondering whether it's the right way to go for your business, there are a few elements to consider.
It's a good idea to go headless if you want to create a custom experience for visitors that other website builders or platforms can't provide. It also makes sense if you are an omnichannel retailer and need to personalize the front end of your site for visitors from different channels.
But as you can probably tell, going headless is complex and requires great technical capabilities. So you have to decide whether you want to keep it simple with an out-of-the-box solution or not.
7. Tom Dixon
Furniture designer Tom Dixon uses Magento-powered Adobe Commerce to create an immersive experience for customers that visit its online store.
The company gets this right with a mix of interesting visuals and content.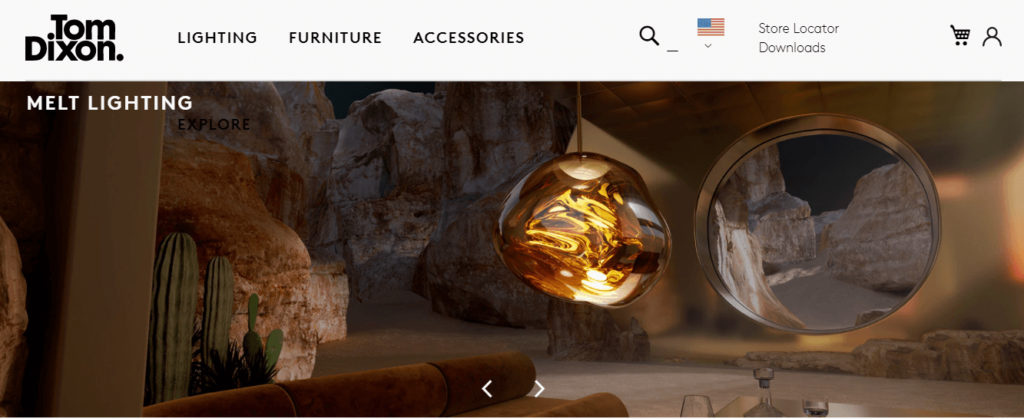 As you scroll the product pages, you'll see that Tom Dixon's product descriptions and prices are sticky, meaning they stay on the screen as you move down the page.
This was a tactical move, says Tom Dixon. The web designers focused on "the idea that customers should never be too far away from product details and their shopping cart."
It aligns with the idea of creating an immersive shopping experience. But also helps lead visitors along the customer journey.
Tom Dixon also features user-generated content on its site, with a reel at the bottom of its homepage and gallery pages dedicated to the furniture on display at hotels, restaurants, and bars.

This way, Tom Dixon puts its products in context and helps customers see how the products would slot into their own spaces.
You can manually build similar pages in your store or use an extension from the Magento Marketplace to automatically feature user-generated content from social media.
Conclusion
Magento-powered Adobe Commerce has a lot of advanced features and tools in one platform. But it's no out-of-the-box solution.
It may take a little extra work to create your perfect Magento site. Yet the capabilities and customization options are astounding. You get a site totally catered to the needs of your business.
You've seen how others have utilized Magento to their advantage. Now, the only thing left to ask is if it's right for your e-commerce store.