Shopping for gifts isn't an easy task, especially if you have a long recipient list, little time, and a limited budget.
While consumers turn to online shopping for ease and convenience during the holidays, e-commerce brands that alleviate the pain of gift-giving are the real winners of the season.
If you want to increase your ecommerce holiday sales this year and beyond, the key is to create holiday gift guides that help visitors find the best gift options for their loved ones, as quickly and easily as possible.
Whether you display them on your site, in your email marketing, or with paid ads, holiday gift guides attract prospects from every stage of your sales funnel, and today, I'll show you how.
In this post, you'll learn how to:
Build a comprehensive gift guide without overwhelming your visitors;
Convert shoppers by imitating an exclusive concierge service;
Create the world's easiest gift finder quiz;
And more, with 13 of the best holiday gift guides we've seen this year.
Table of Contents
1. Gifts by Category
As the name suggests, the primary purpose of holiday gift guides is to guide your visitors to find gifts easily.
While doing that, I've seen many brands gather thousands of products on one page and calling it a gift guide, in the name of being helpful.
Although this approach might work for some, it fails to give users a starting point in their gift search.
Give your visitors an endless list of ideas, and you'll confuse them even more. But provide them with a well-organized gift guide, and you'll convert them into customers—this holiday season and beyond.
A common approach to organizing gift guides is using product categories. Sadly, brands that choose this path fall into a habit of repeating their product listing pages, leaving little to their visitors' imagination.
But there's a better way to organize gift guides and Wool and the Gang knows it well.
Check out this holiday email the company recently sent with the subject line "'Tis The Season… 🎁":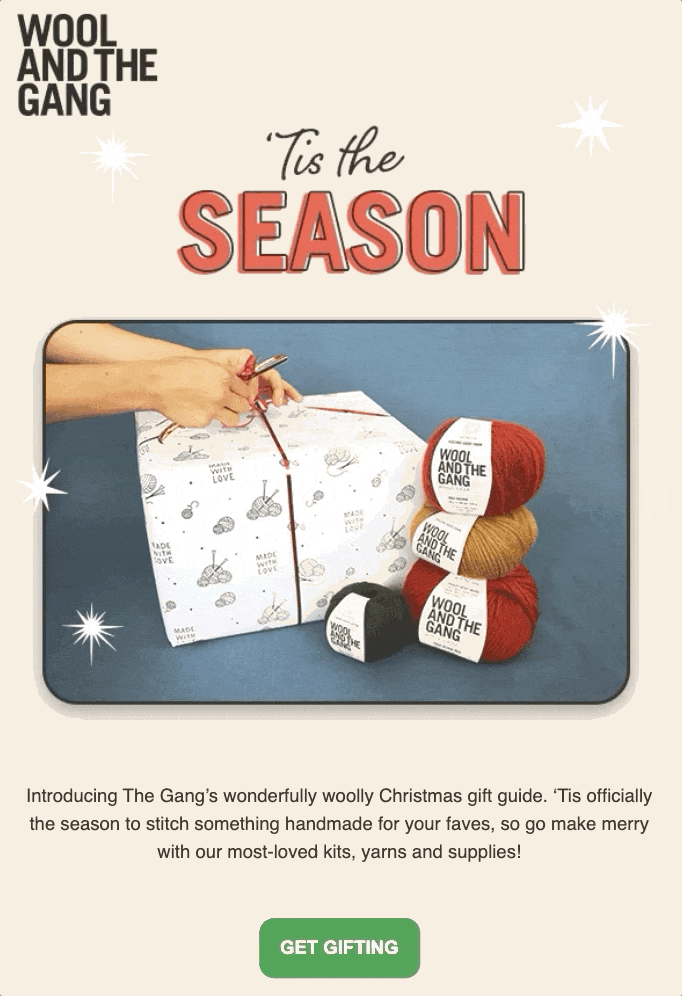 Knowing the importance of holiday gift guides, Wool and the Gang sends its subscribers a dedicated email with the call-to-action (CTA) "Get Gifting" that leads to a landing page: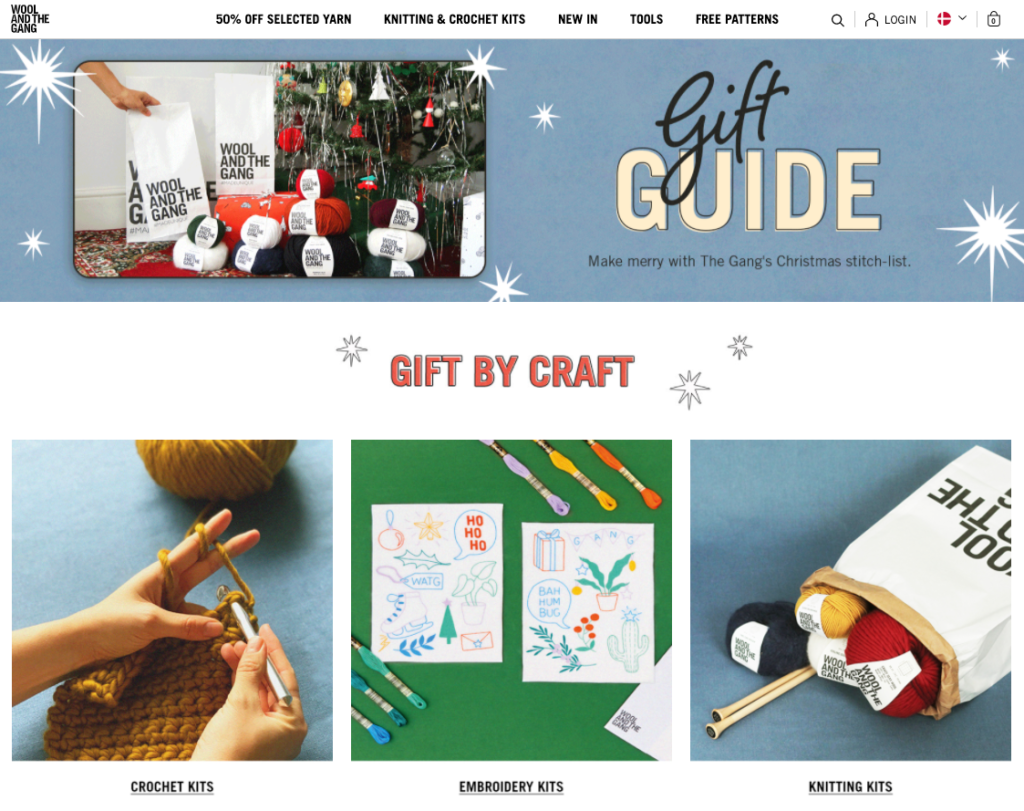 From there, Wool and the Gang recommends holiday gifts, which they categorize by craft, level, and ideas.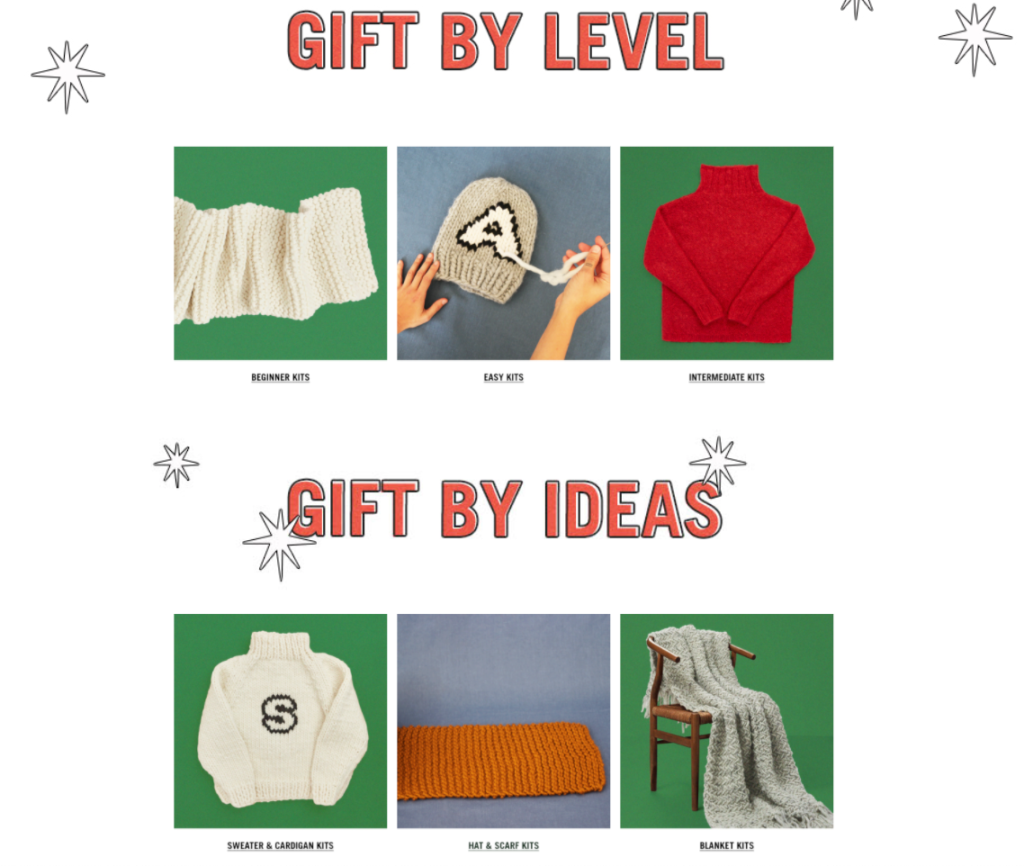 This way, you know where to start, whether you're looking for a gift for a beginner knitter or a friend who's obsessed with hand-knit scarves.
And in case you have no idea where to begin, Wool and the Gang displays their bestselling products right below: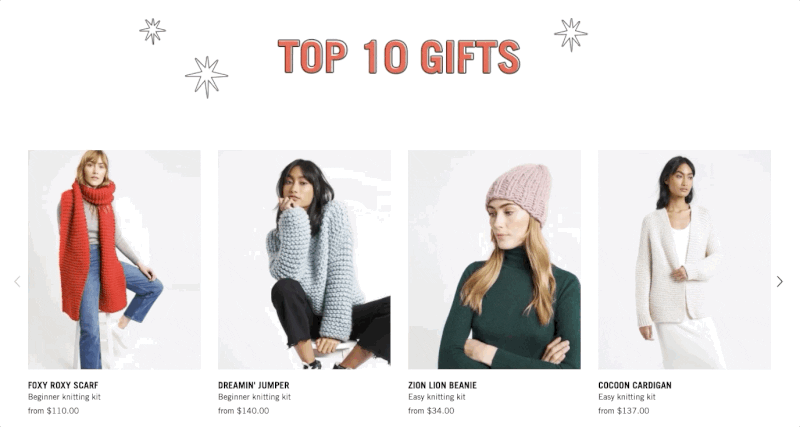 After wishing you happy holidays, the company curates customer photos, with links to relevant products.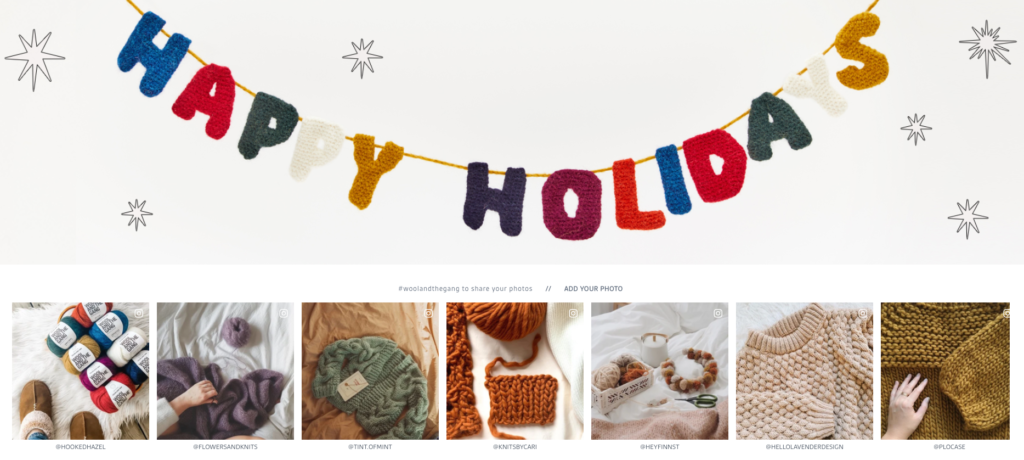 A dedicated landing page for gift guides undoubtedly makes things easier for prospects. However, if you don't have the time or resources, you can do the same in your emails.
The main takeaway is to provide users with relevant categories they can browse through, especially if you're selling a wide range of products.
2. Gifts by Personality
When buying gifts for our loved ones, we naturally think about their personality and interests. That's why organizing gift guides around different personality types helps users quickly associate your products with the recipients in their minds.
Take a look at this gift guide landing page by elf Cosmetics: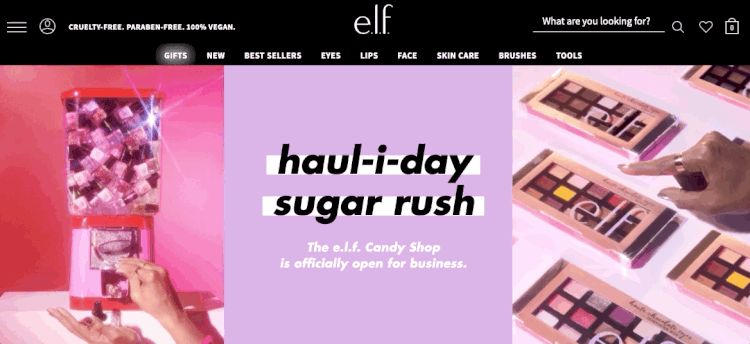 After using a humorous headline and colorful visuals that appeal to its audience, the company offers gift guides based on different categories, such as price…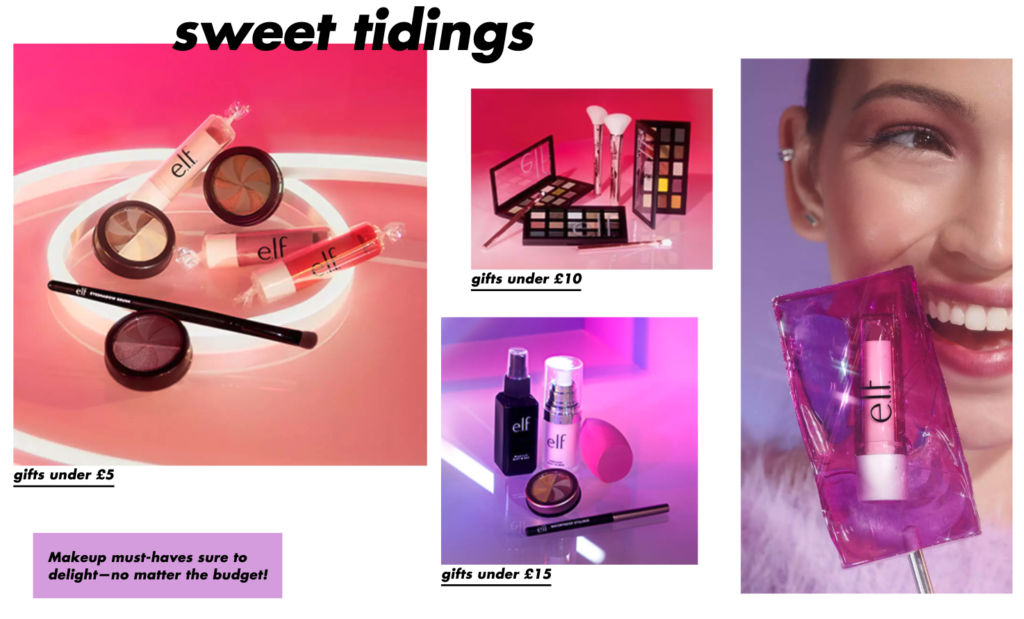 …or personality: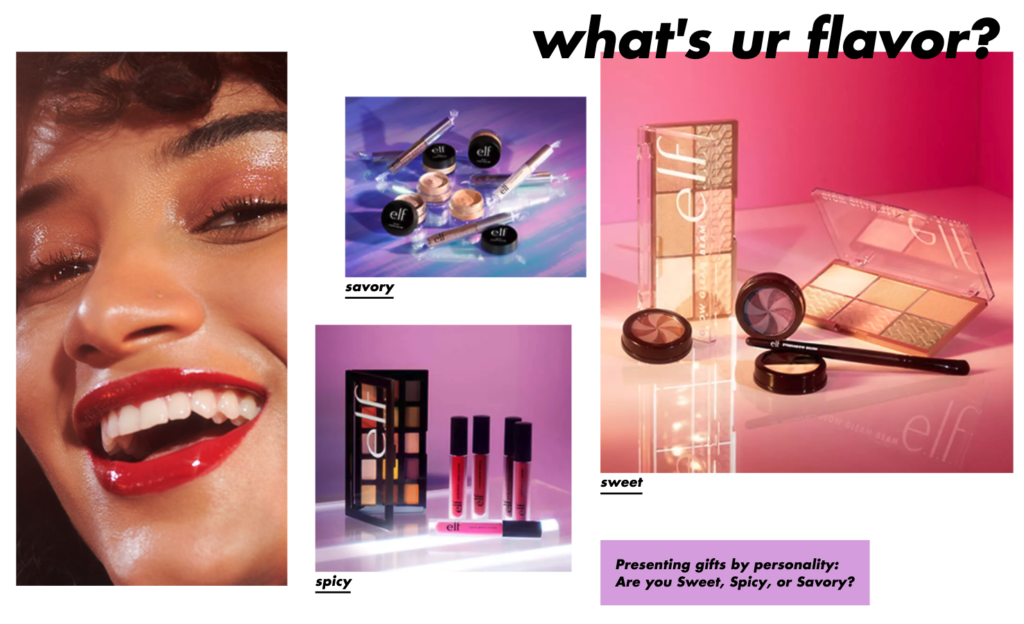 The company uses abstract categories to define your character by asking if you're sweet, spicy, or savory and recommends different products based on each of them.
In keeping with the spirit of gift-giving, elf uses an exit-intent popup on their gift guide page, offering you a gift, too: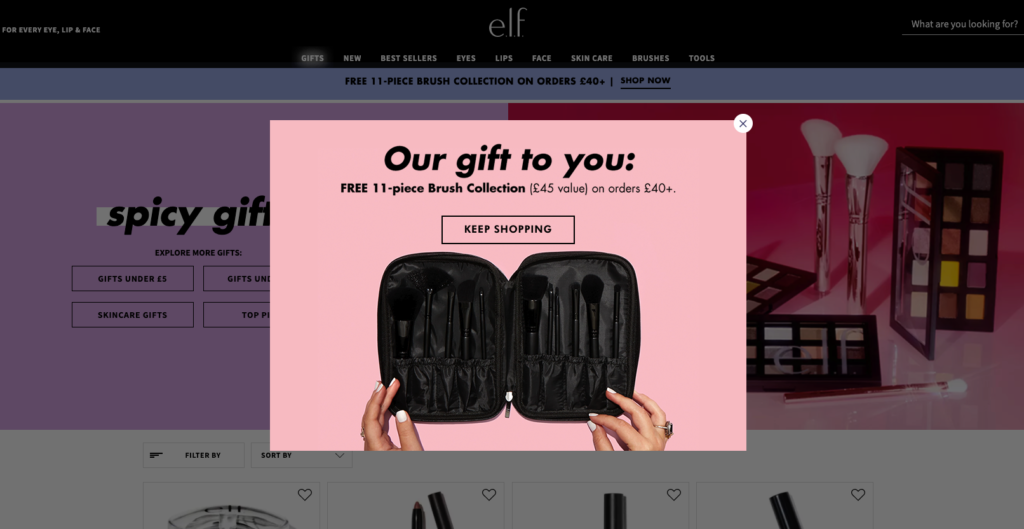 Unlike Wool and the Gang, elf promotes its gift guide at the bottom of every email they send during this season: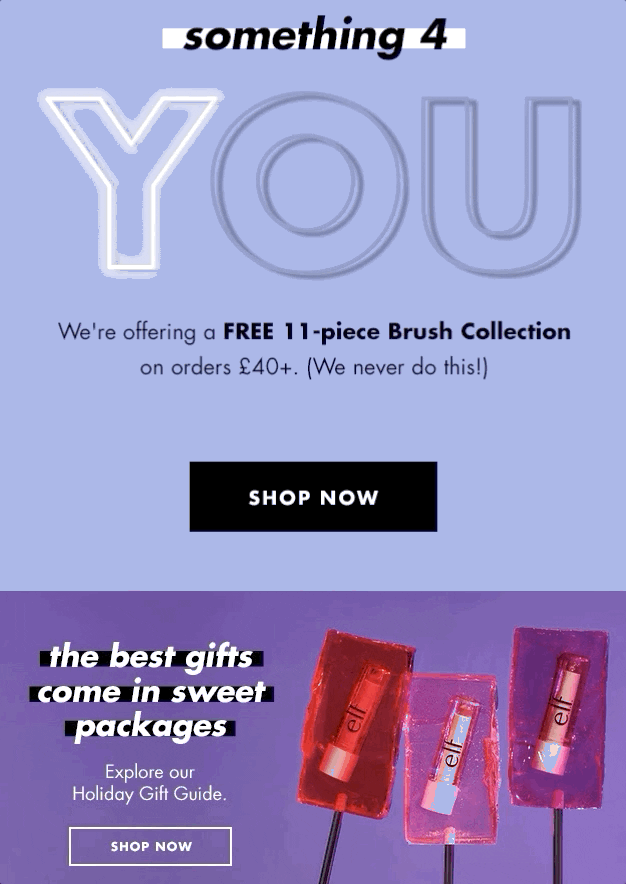 While abstract character types fit well to elf's products, they don't apply to every brand.
If you're selling products that appeal to consumers with different areas of interest and personal taste, you can use them as categories, just like Tattly does: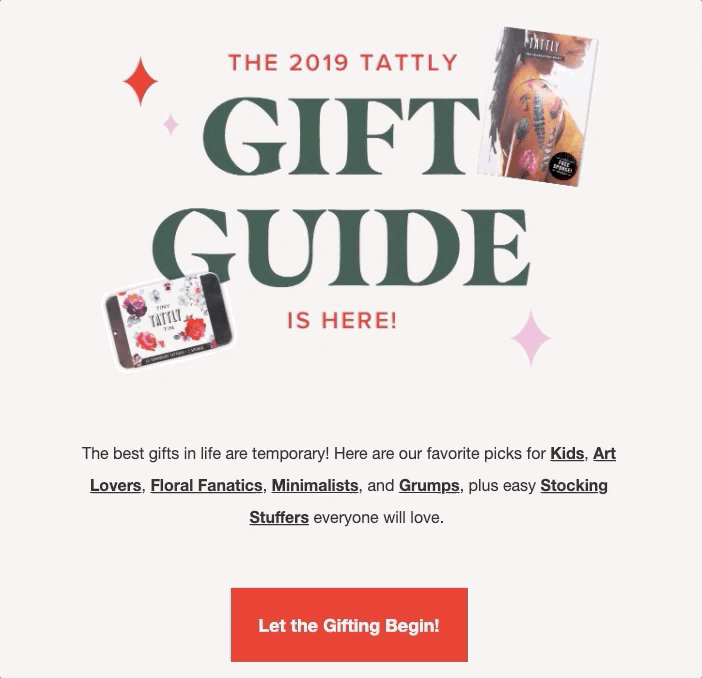 Announcing their 2019 gift guide with an email, Tattly invites its subscribers to start gifting. While doing that, they include different personality categories in the email, so you know where to begin, even before visiting their gift guide: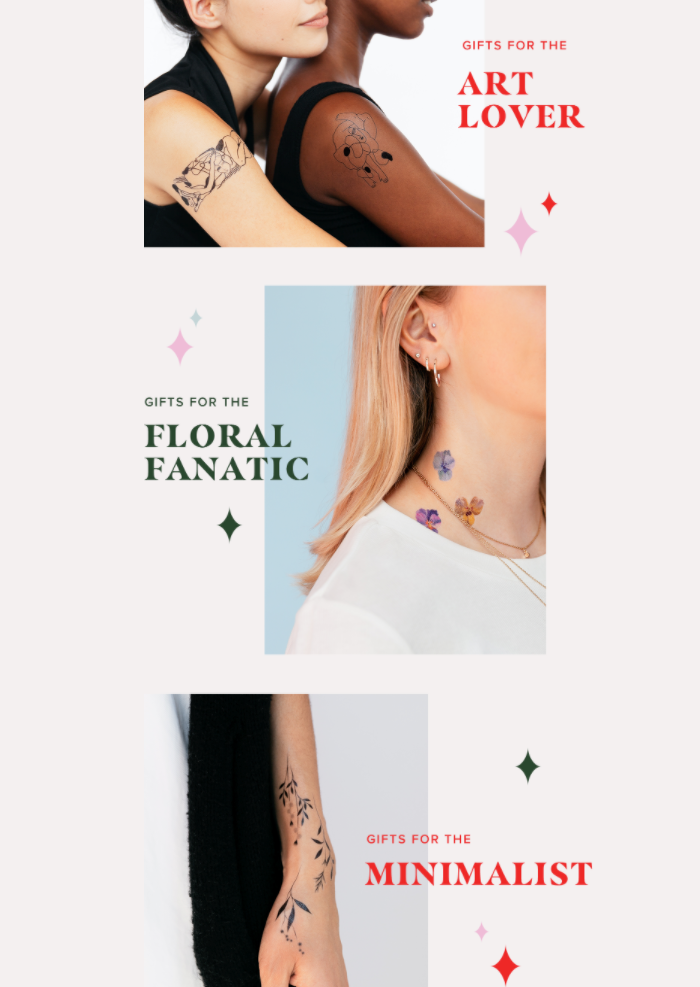 If you have an art lover or a minimalist in your life, you can easily find your way on the landing page and see all gift ideas for them: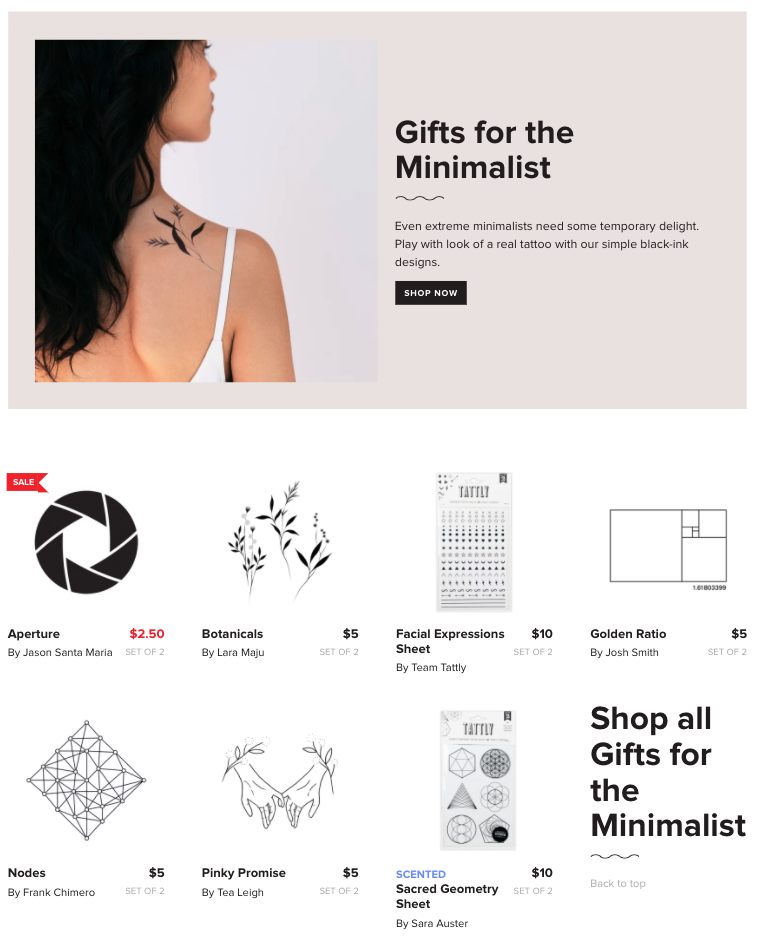 Notice how Tattly highlights the items that are on sale, so you know this is the best time to buy your gifts at a lower price.
3. Gifts by Price
With countless Black Friday, Cyber Monday, Christmas, and New Year offers, consumers are on a constant shopping spree during the holiday season. With a long list of gifts to buy, many shoppers try to get every penny's worth.
Since your prospects likely search for gifts with a budget in mind, organizing holiday gift guides according to price can improve your visitors' browsing experience and help them easily find what they're looking for.
Knowing this well, Snowe sends the email below with the subject line "Keep this under wraps":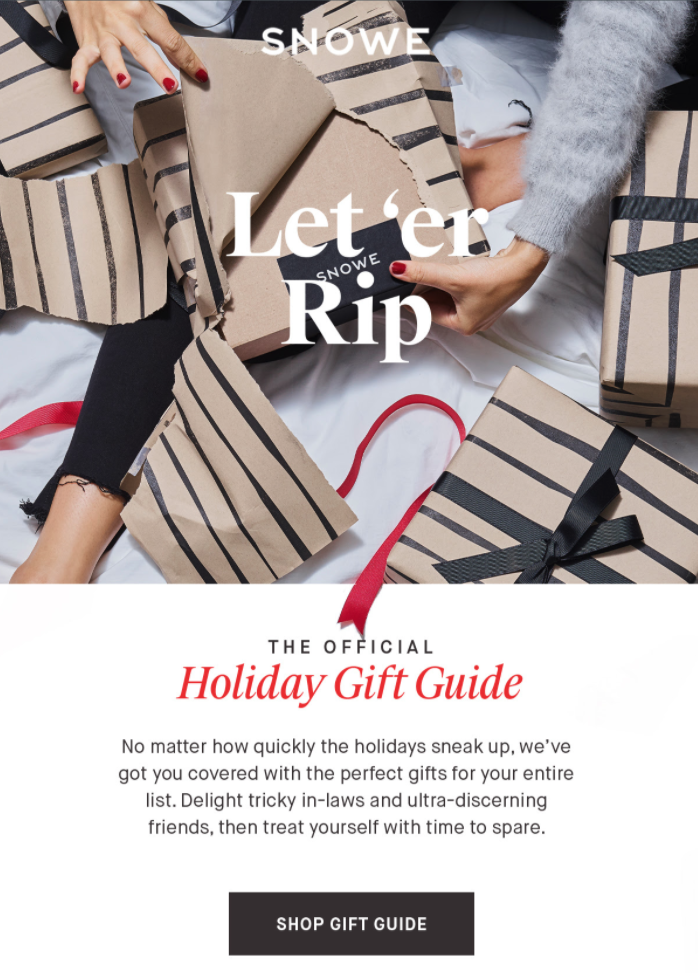 At first, this looks like any promotional email inviting you to a gift guide landing page. But Snowe knows that your time (and money) is valuable. That's why, in the remainder of the email, they recommend gifts at different price ranges, so you know where to start: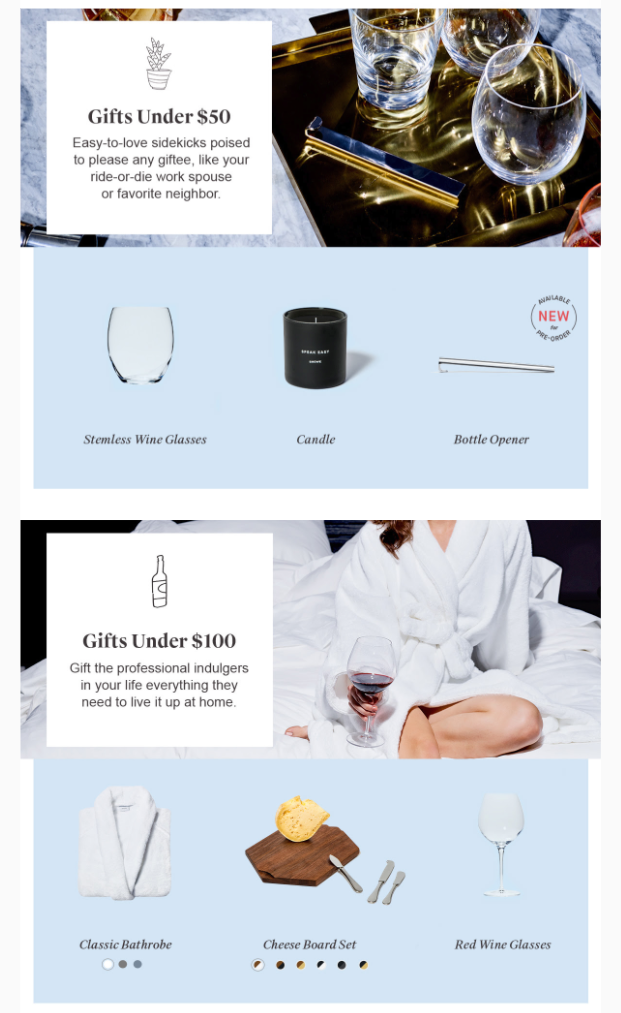 What's more, Snowe keeps the same categories on its landing page and lets you navigate through different price options using the left-hand menu: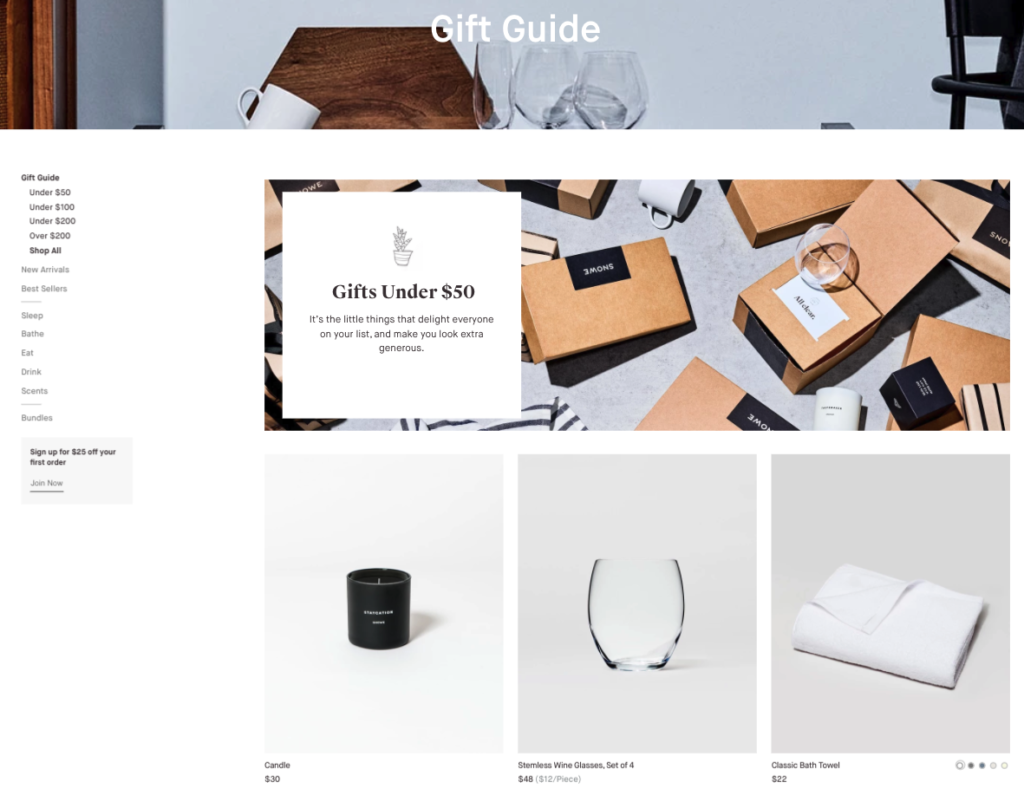 It's a straightforward approach that works well for almost any brand, especially if you're selling products at diverse price ranges.
If you want to support your email marketing with on-site messages, you can create a product recommendation popup and display your top products from different price points: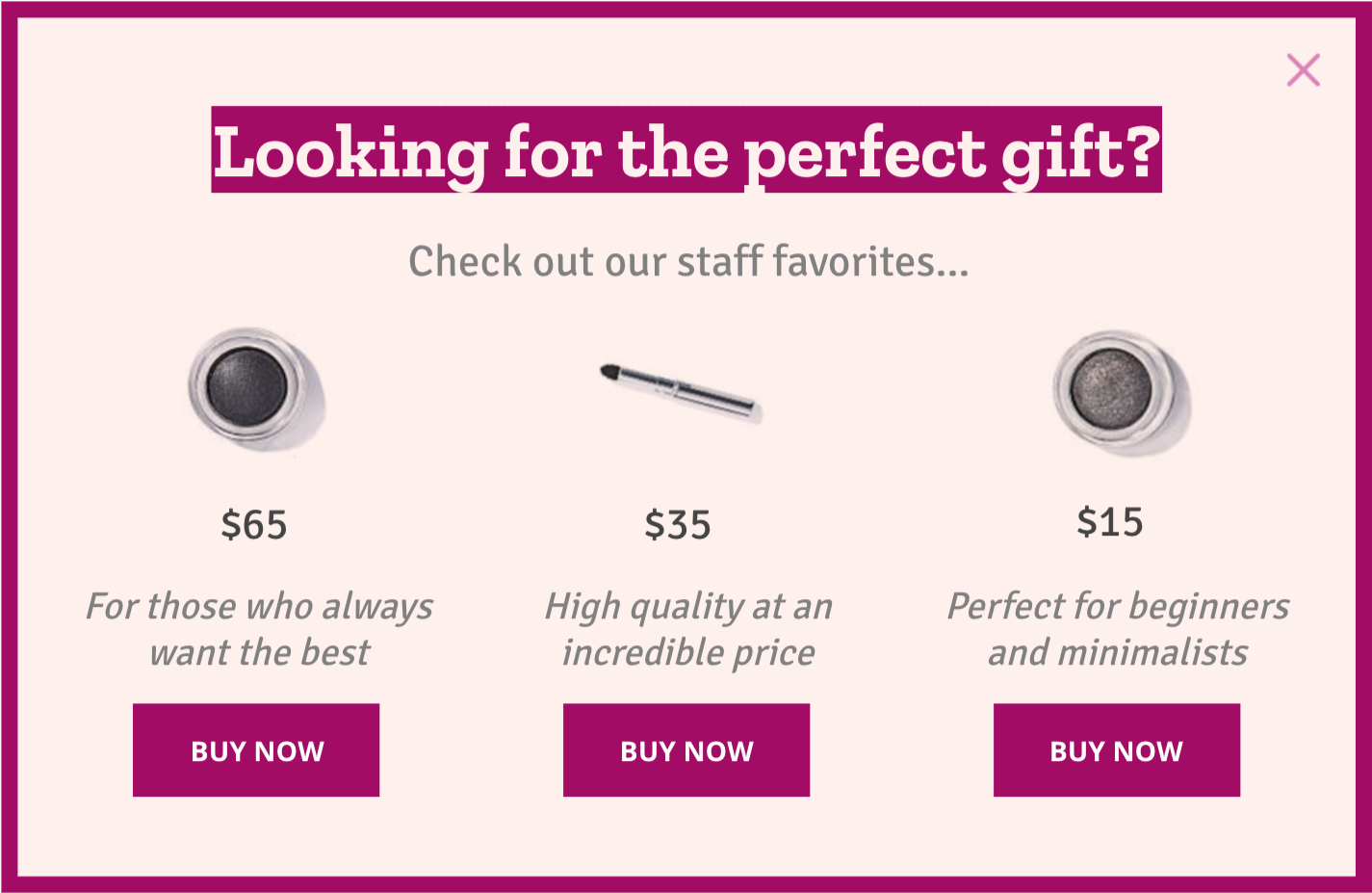 Remember to give visitors some time to look around before your popup shows. Otherwise, you'll annoy rather than guide them.
4. Curated Gift Guides
Grouping your products by category, personality, and price are quick wins that you can easily apply to your gift guides.
But if you're willing to go the extra mile for your customers, you can curate unique gift guides and add them a hint of exclusivity and social proof.
Check out this email Anthropologie sends with the subject line "Holidays Ahead! 🎁":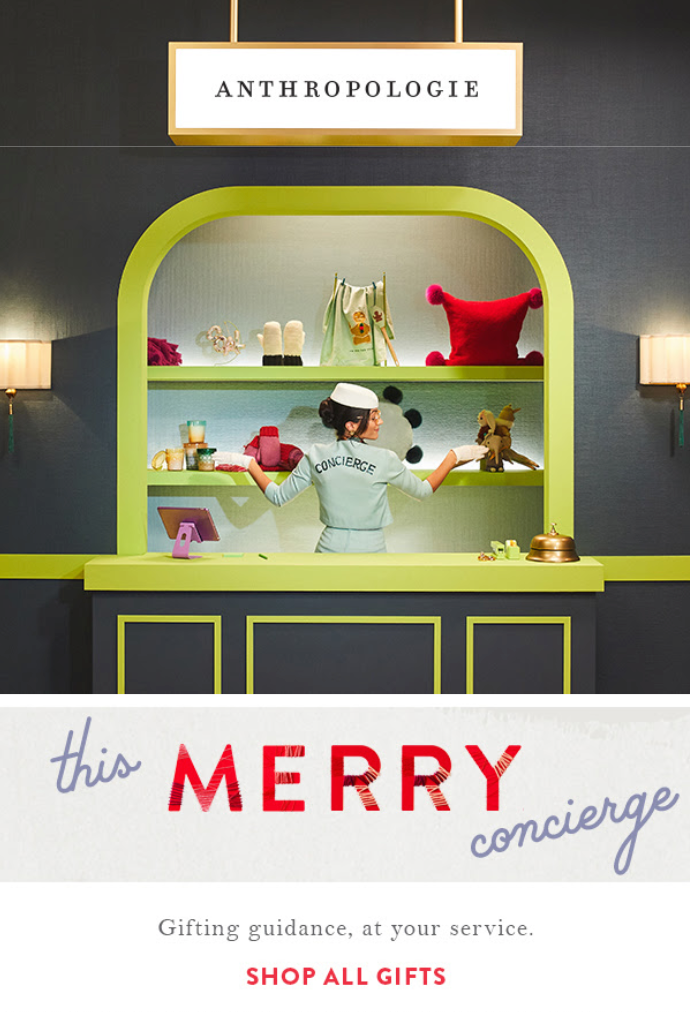 By framing their gift guides as a concierge service, the company offers its subscribers a helping hand, as well as creates an exclusive feeling.
In the rest of the email, they recommend a few gift ideas based on the recipient and link to their gift guide landing page: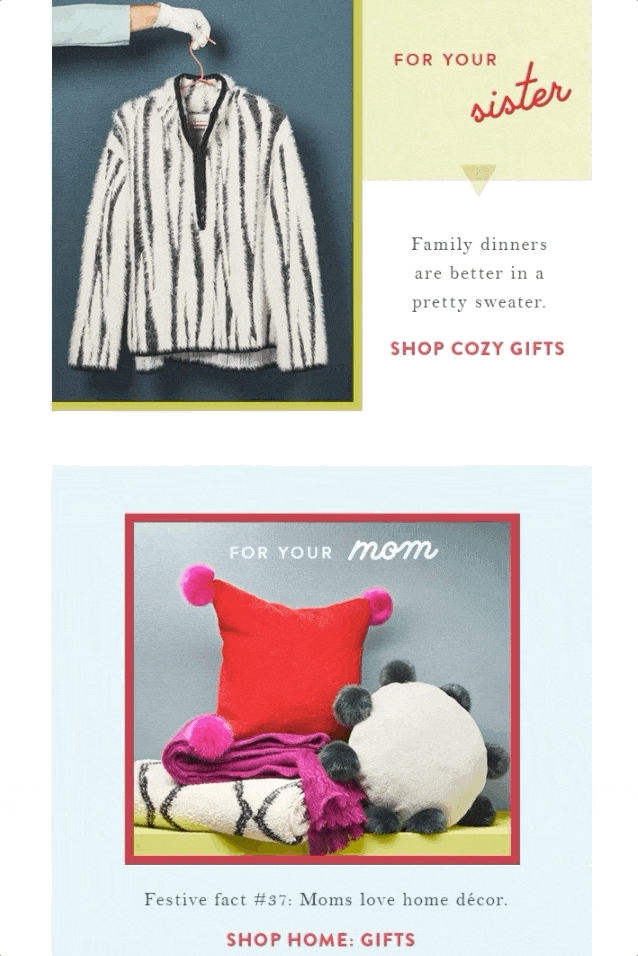 When you visit Anthropologie's gift guide page, first, a promo video welcomes you, maintaining the concierge theme.
Similar to many other high-performing gift guides, Anthropologie uses price, personality, and recipients as gift categories.
But they take it one step further and create curated gift shops, too: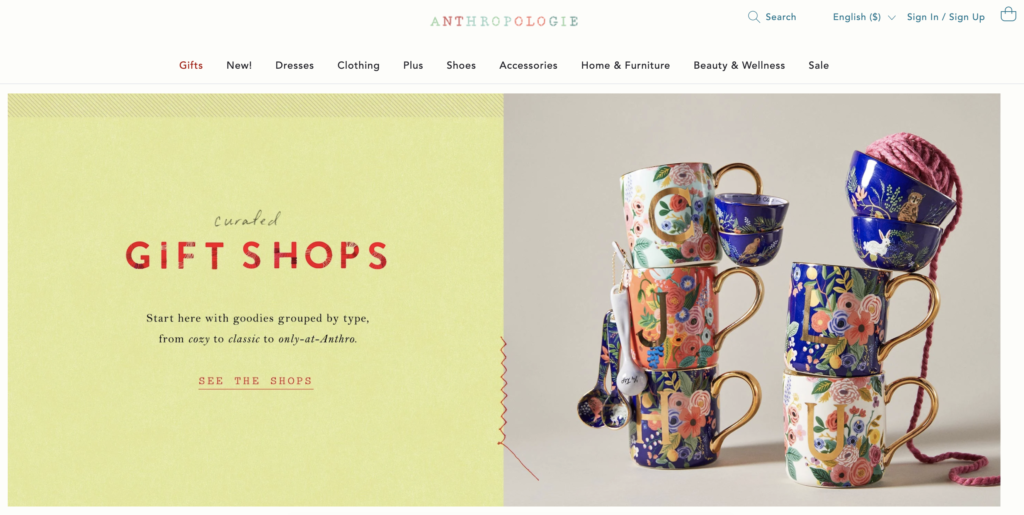 In it, you can dive deeper into each one of these shops, ranging from "Only-at-Anthro" to "Monogram Shop."
This way, Anthropologie not only makes its customers feel special but also provides them with a whole new layer of gift ideas.
Another company that offers handpicked gift guides is Ban.do. However, unlike Anthropologie, Bando borrows authority from its founder and highlights her individual picks: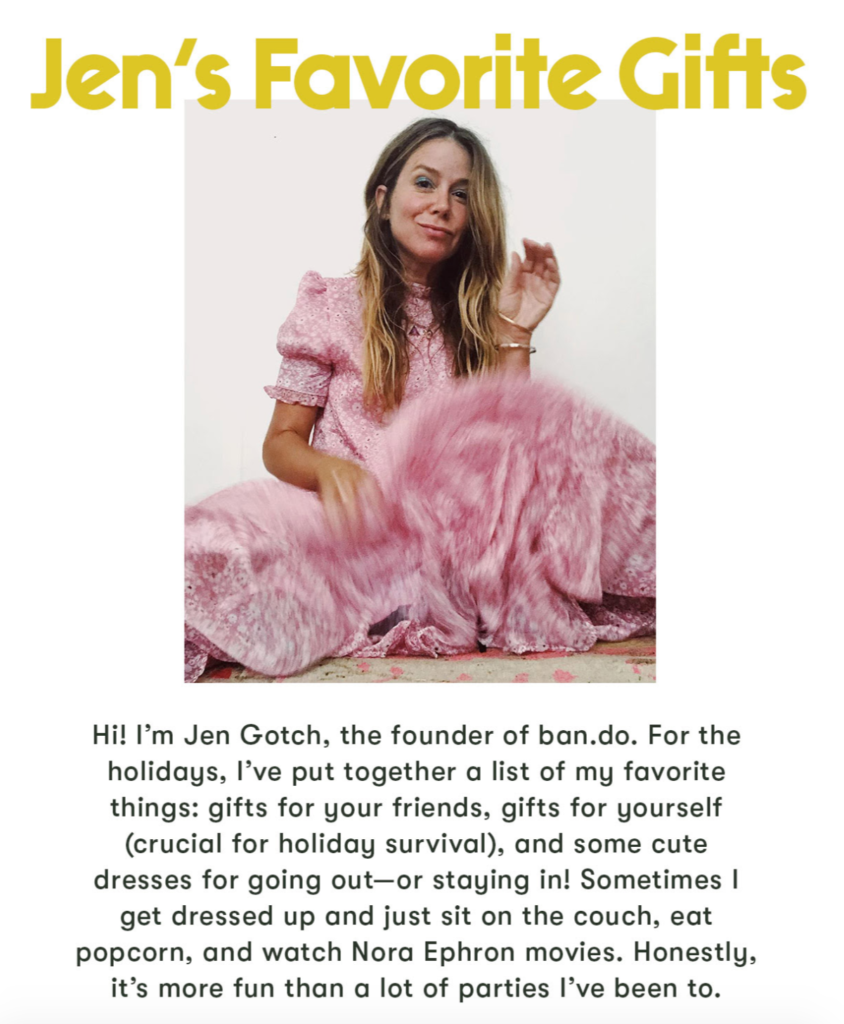 Sent with the subject line "Jen's Favorites," in this email, the company gives you gift ideas that the founder of Ban.do has been loving: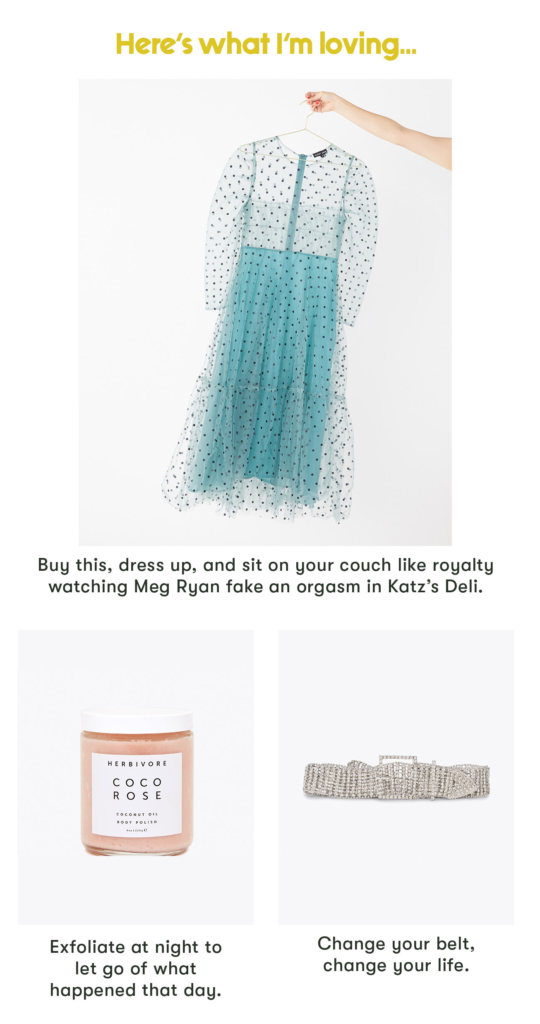 What's more, the company saves a section for Jen's Favorites on their on-site gift guide and recommends products following a brief introduction: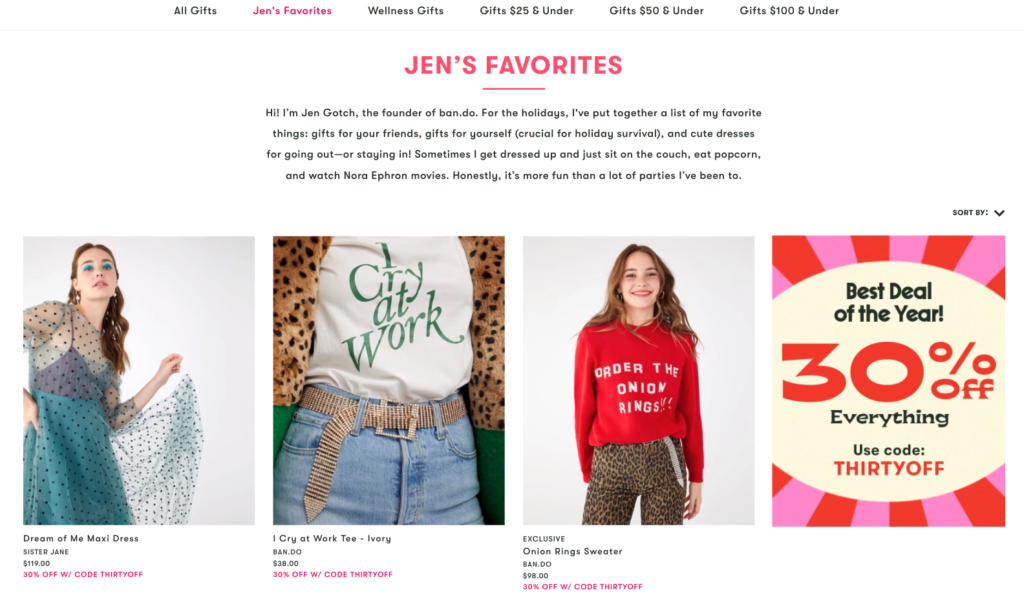 This gives Bando's gift guides a personal touch and adds social proof by borrowing authority from its founder.
One company that makes full use of social proof in their gift guides, on the other hand, is Outdoor Voices. Take a look at this email announcing their new gift guide with the subject line "The OV Gift Guide is here":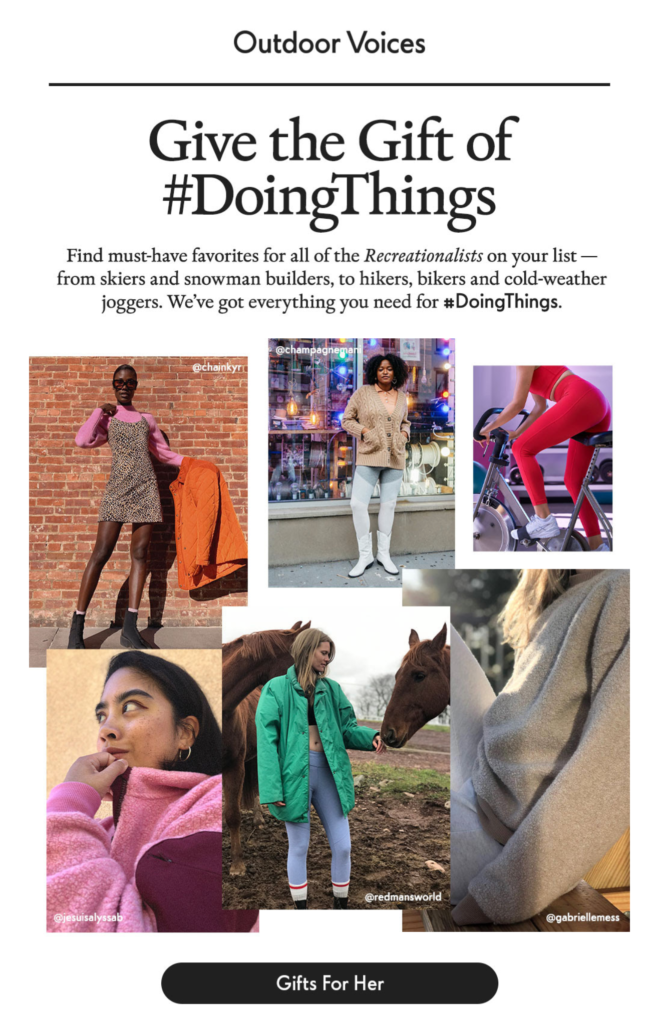 Using customer photos alongside their Instagram usernames, Outdoor Voices adds social proof and authenticity to its gift guide.
Clicking the CTA button takes you to a landing page, on which the company recommends gifts in four different categories: Cozy Layers, Leggings Shop, Stocking Stuffers, and, most importantly, Customer Favorites.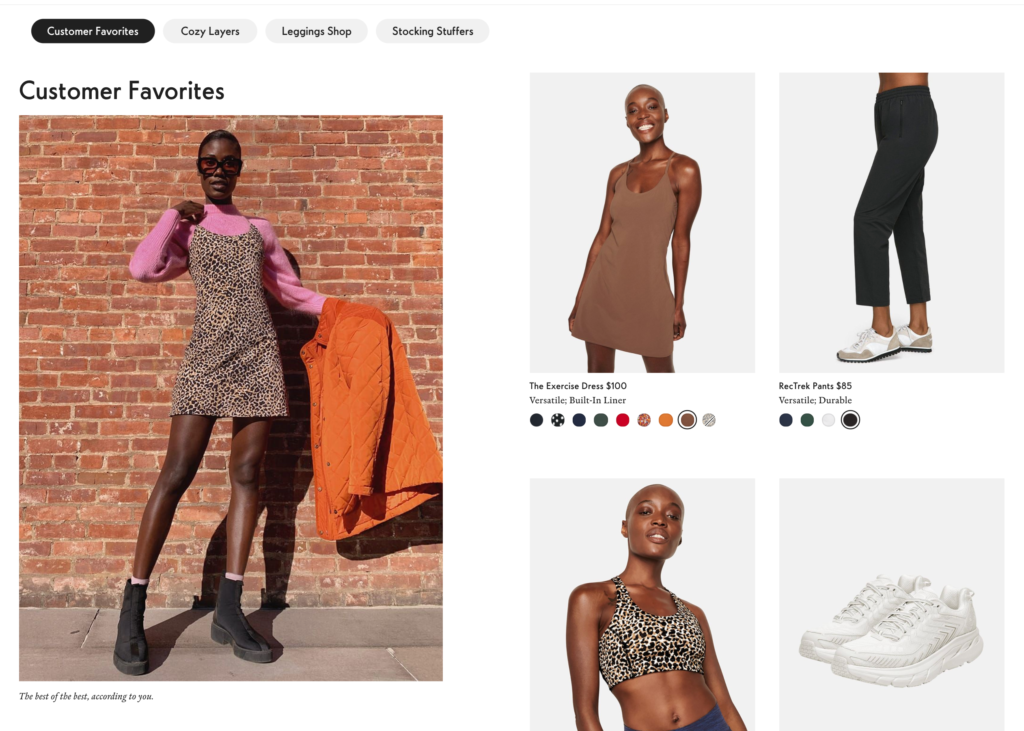 A brief, yet effective, piece of text accompanies this curated gift guide: The best of the best, according to you.
It's a smart way to incorporate social proof into gift guides and display how your products look on real people.
5. Gift Guide Series
As I mentioned in the beginning, it's a dangerous mistake to stack all your products on one page and present it as a useful gift guide.
How, then, do you avoid overwhelming your visitors and subscribers with too many categories and gift options?
With a gift guide series.
We like binge-watching new shows on Netflix or following up on a story we've read before simply because they evoke our curiosity.
By turning your comprehensive gift guides into a series and sending out one piece at a time, you can avoid the gifting burnout, just like Curioos does: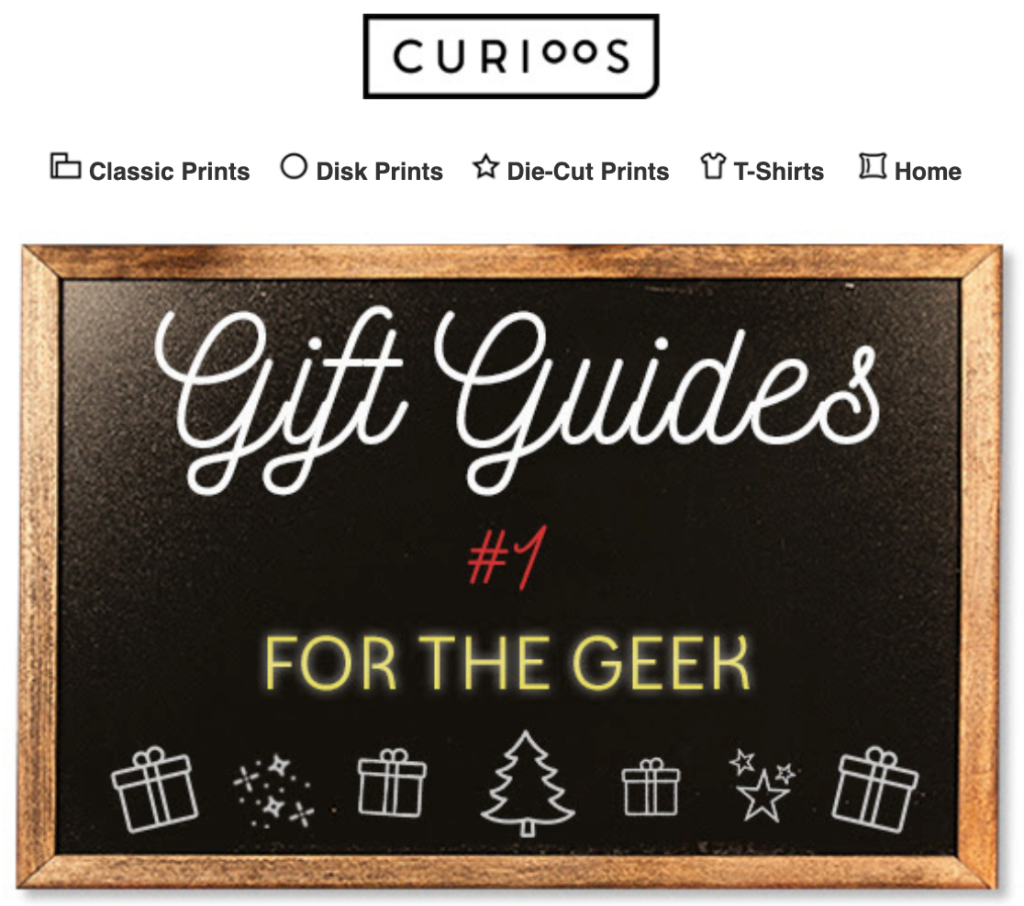 As part of their gift guide series, Curioos sends an email every few days featuring one category at a time.
In it, they go deeper down into subcategories to give you ultra-specific gift ideas.
Whether you're looking for the perfect gift for a Star Wars geek…
…or a superhero geek, you can get gifting inspiration with one click: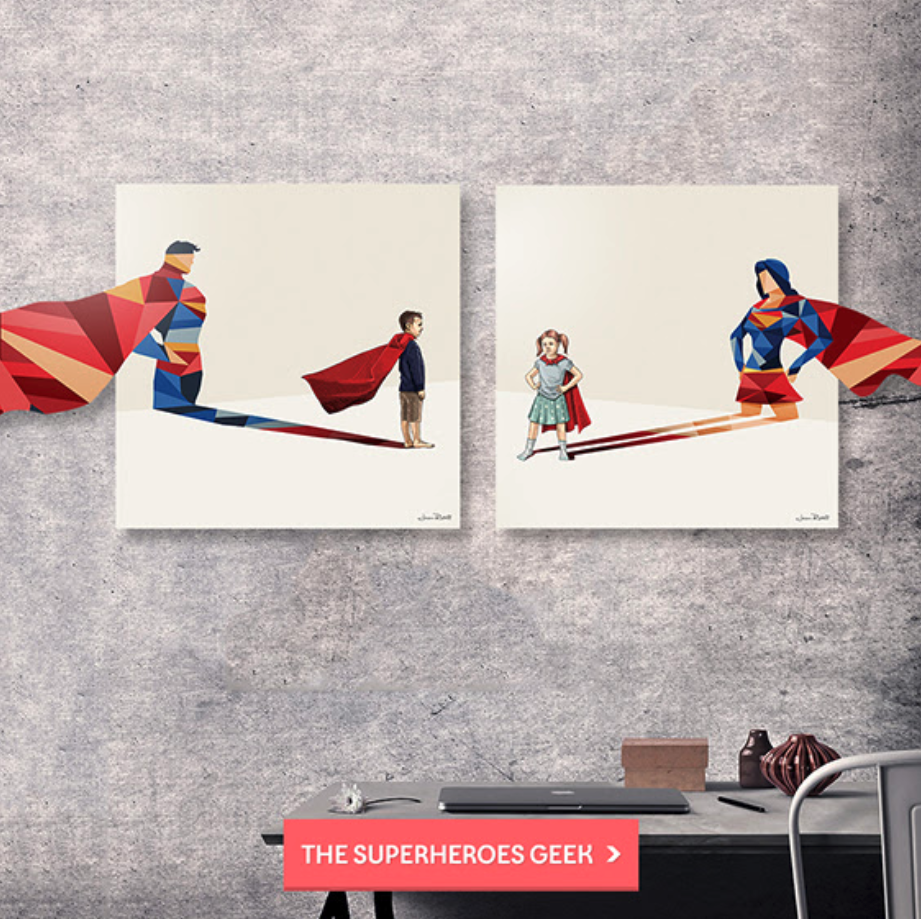 Sending dedicated emails for each category lets Curioos dive deeper into specific areas of interest, and therefore, increases their likelihood of capturing your attention.
Need Supply Co. follows a similar path in their gift guides—with a fascinating twist.
The company frames its holiday gift guide around Maslow's hierarchy of needs and dedicates one email to each need, from self-actualization to food; from esteem to love, and safety: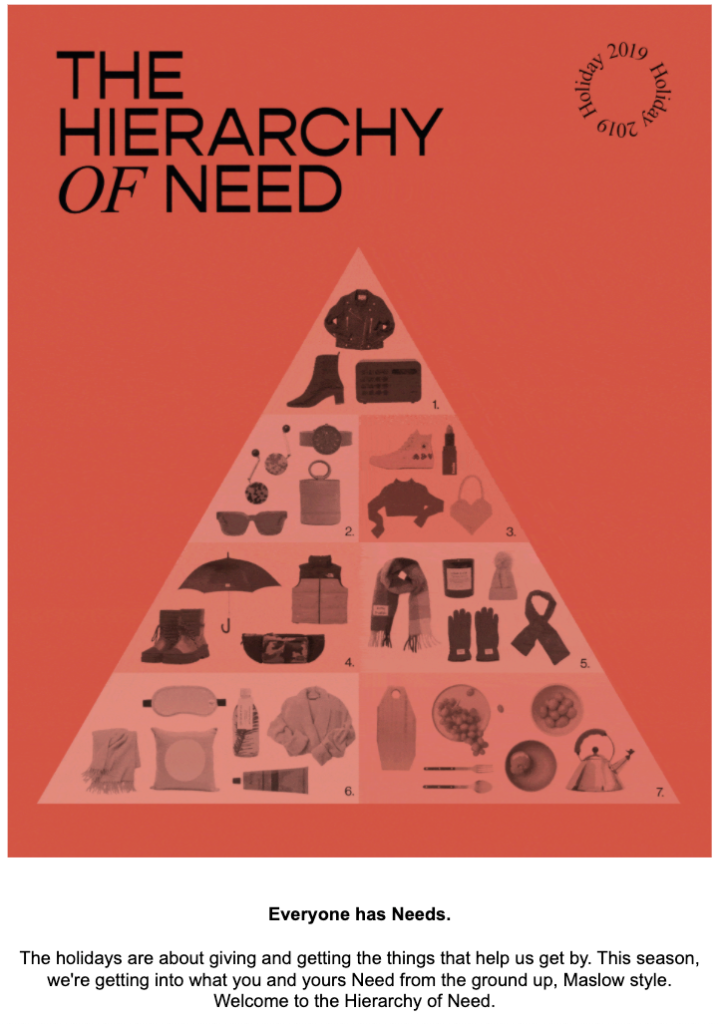 In each email, Need Supply Co. curates products corresponding to one basic need. In the case of safety, recommendations include a bike helmet, a winter jacket, and a pocket knife: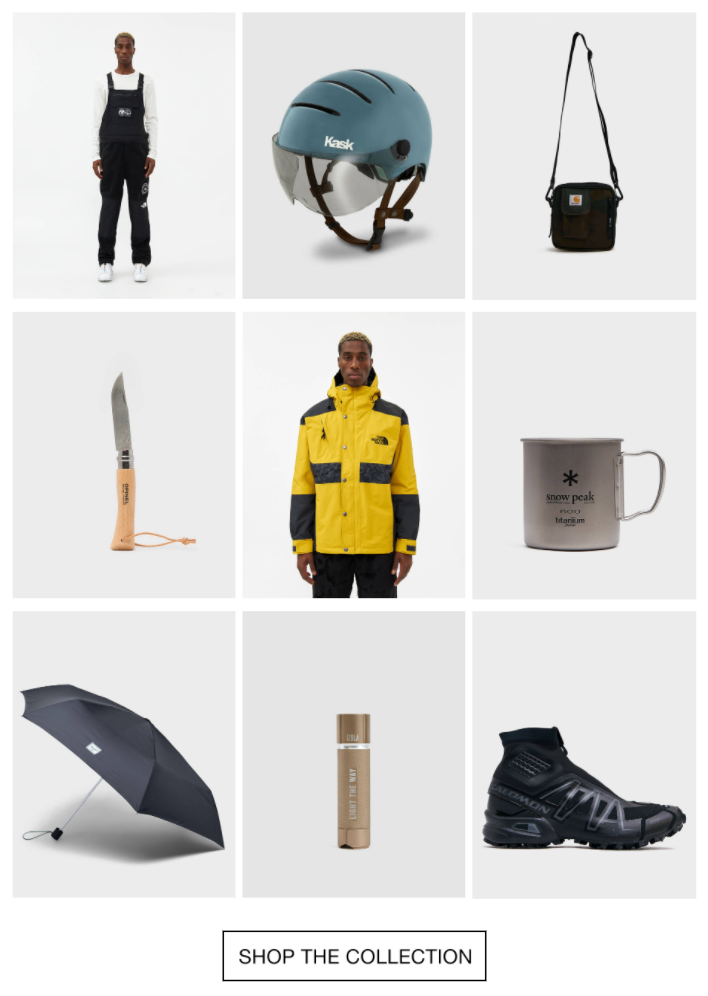 More remarkably, the company reveals each category via email, so you're not allowed to see the gift guides they have yet to announce: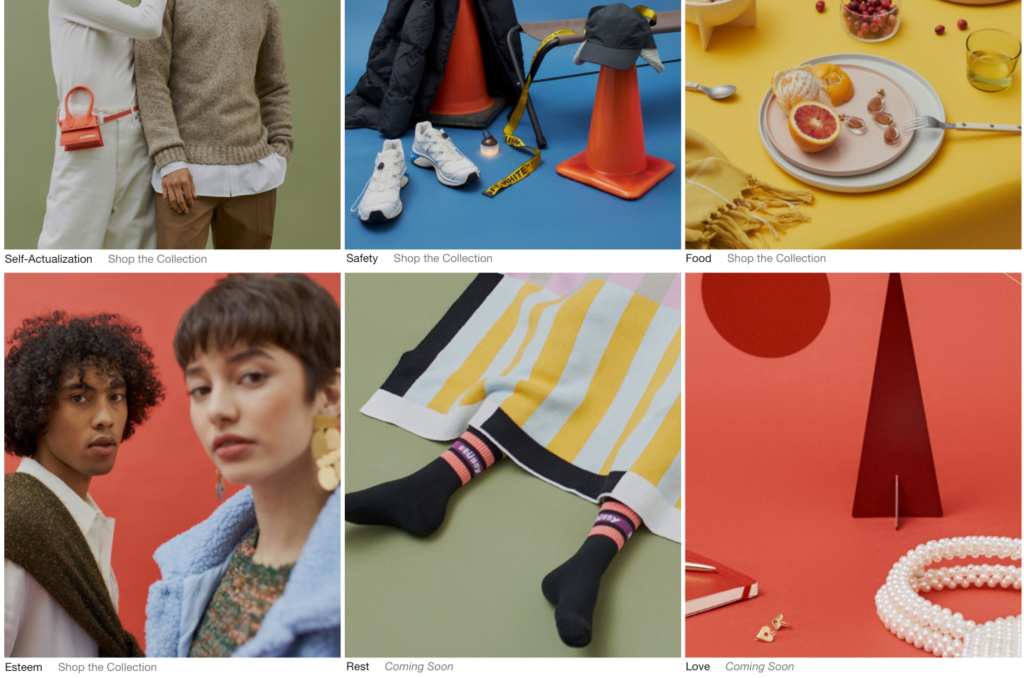 Notice the last two categories marked as "Coming Soon."
If you want to add some mystery to your gift guides, try unfolding one category at a time rather than drop them all at once.
6. Gift Finder Quizzes
If you've ever struggled to find the perfect present for someone you care deeply for or a Secret Santa gift for a distant colleague, you've likely asked a friend for help.
The online equivalent of "What should I buy for this person?" is, as you might have guessed, gift finder quizzes.
While BuzzFeed-type websites are full of gift generators, a handful of e-tailers also seize this opportunity to capture holiday shoppers.
Take a look at Tarte's on-site holiday gift guide for inspiration: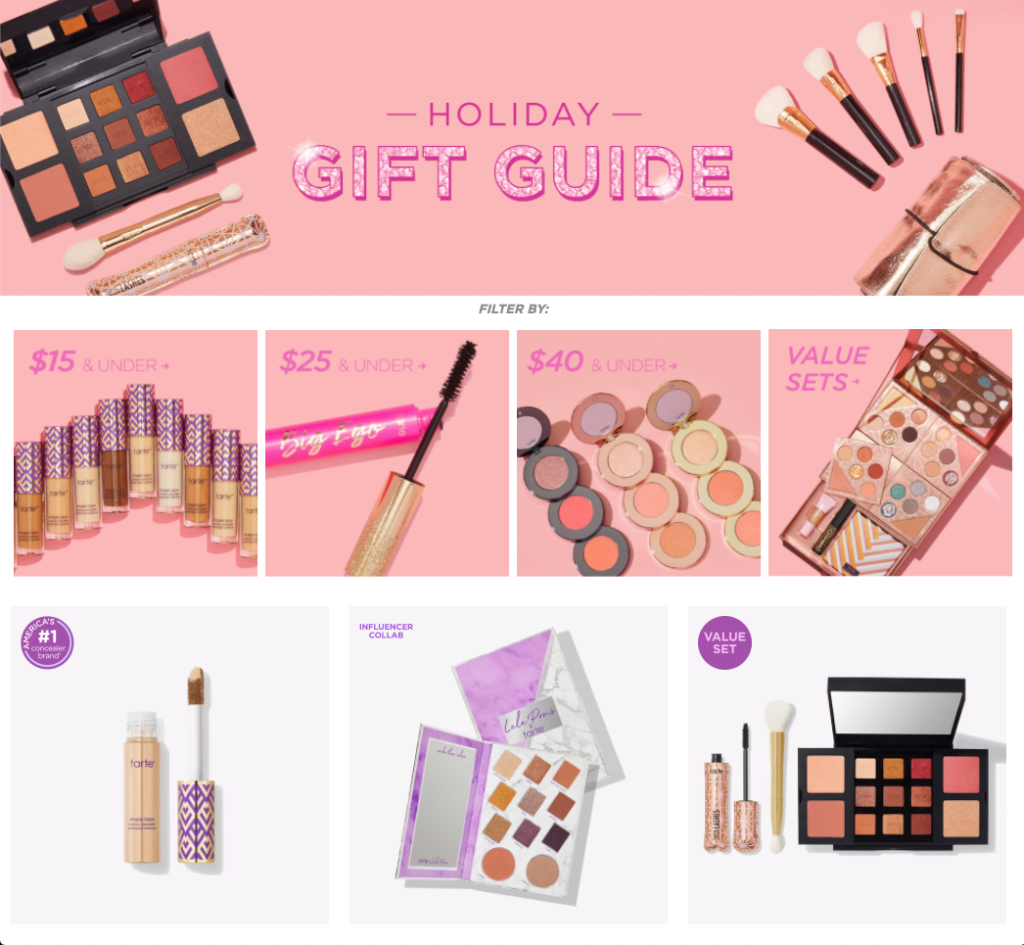 Following common practice, the company categorizes its products by price and features a few popular items.
But as you scroll down on the page, you see a GIF inviting you to find the perfect gift: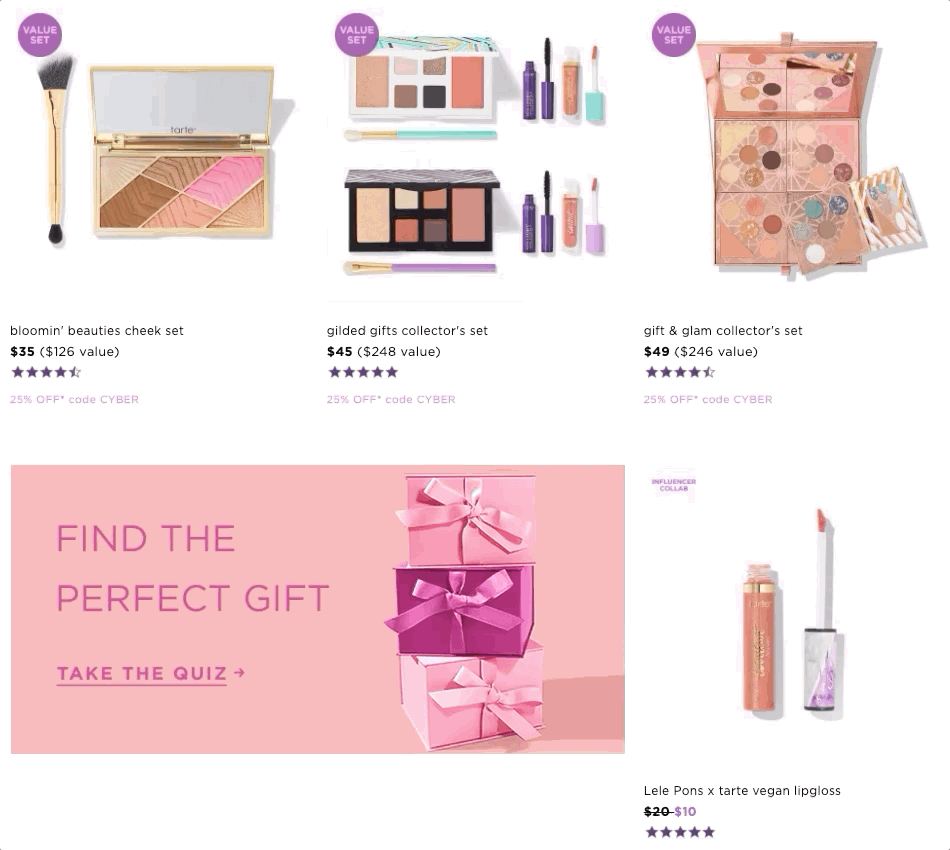 Since this is likely the reason why you're viewing Tarte's gift guide, you immediately click the link to take a simple, 5-question quiz, asking about your budget and the recipient: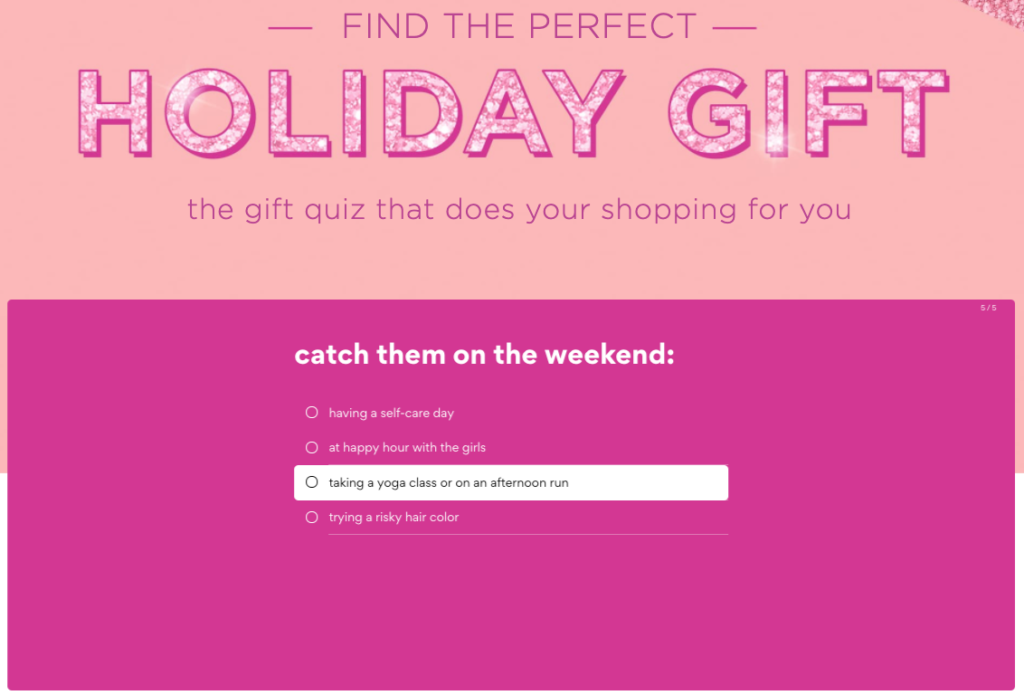 Based on your answers, Tarte recommends an ideal gift for that person that you can buy with a few clicks.
While Tarte's holiday gift finder is easy-to-replicate using a third-party service, such as Qzzr, American Eagle goes one step further and creates a game out of its gift quiz: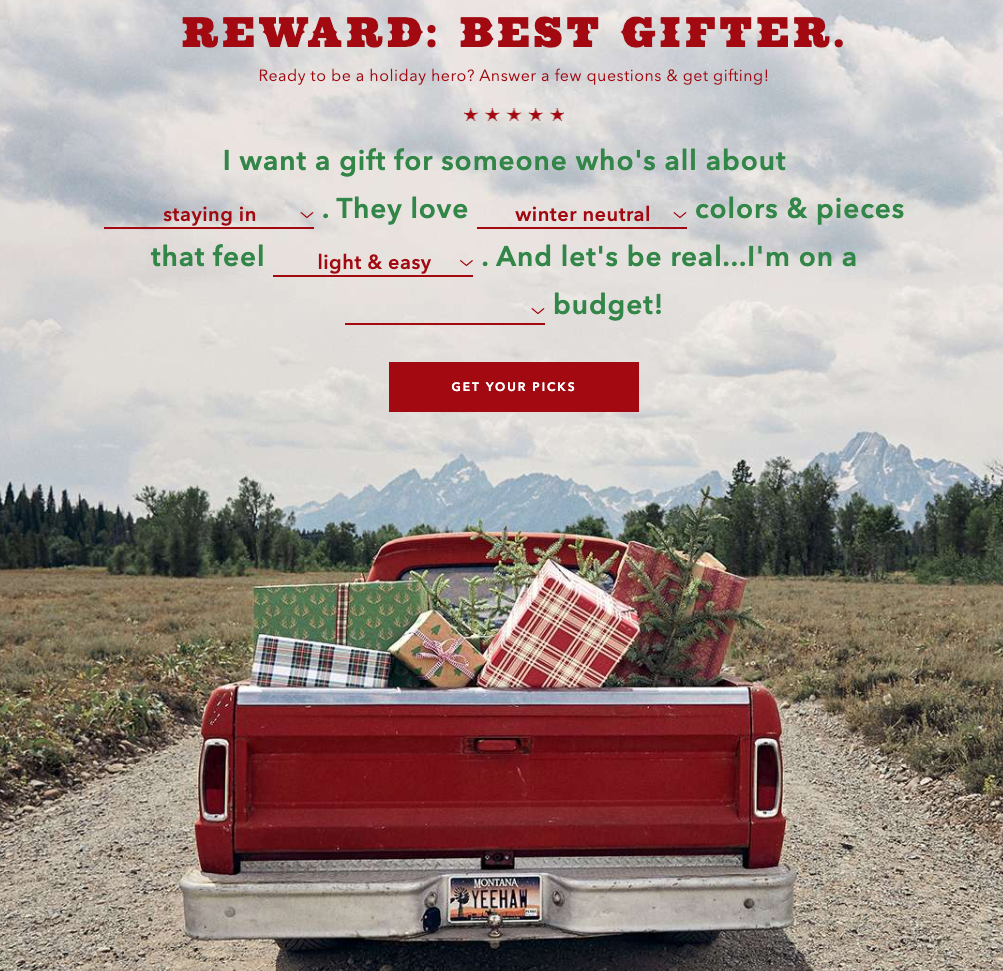 In this mad-libs-type gift quiz, visitors simply fill in the blanks of a sentence, choosing from a few pre-written options.
Next, when you click "Get Your Picks," the company gives you several gift ideas on the same page.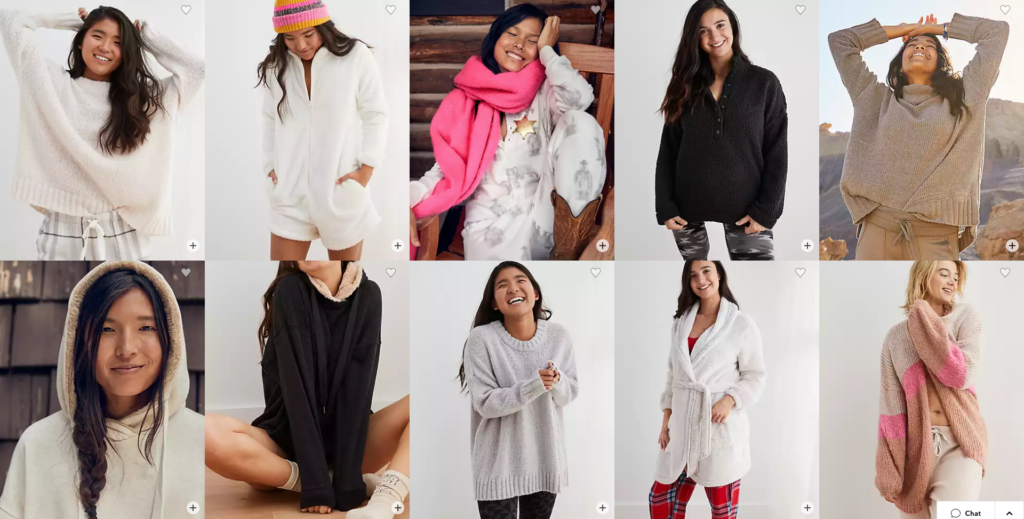 This way, you get relevant recommendations that you can add to your wishlist or to your cart without even leaving the landing page.
If you want to convert your quiz-takers into highly targeted leads, you can add one more step to your quiz. You can, for example, offer a discount on that product or let users know when it goes on sale, in exchange for their email address.
And if you're running short on time (or resources) to create a full-fledged gift guide, Estee Lauder has the perfect solution for you: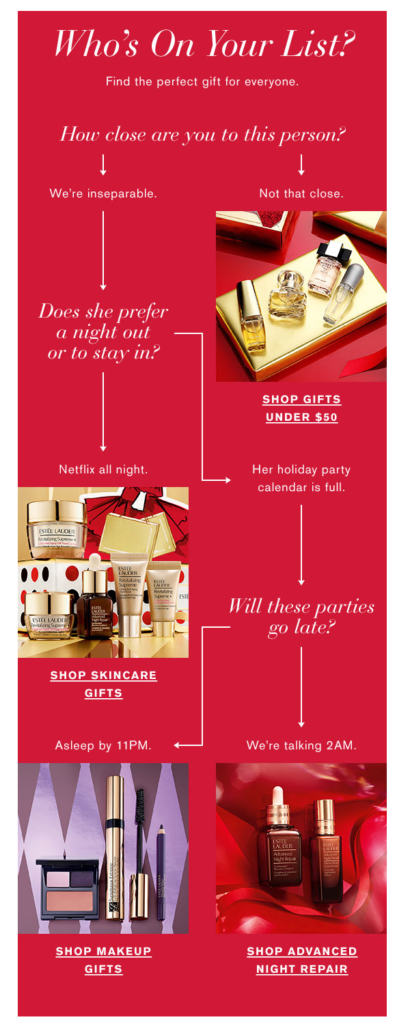 This simple decision flowchart Estee Lauder sends out via email is a great alternative to advanced gift finder quizzes. (Plus, you can already create one for your online store today.)
7. Personal Gifting Help
Gift-giving can be overwhelming.
Especially if you have a complicated or unfamiliar gift idea in mind, you might need special assistance.
While salespeople handle this task in brick-and-mortar shops, it's a different story for online stores.
Origins aim to solve this problem on their gift guide pages: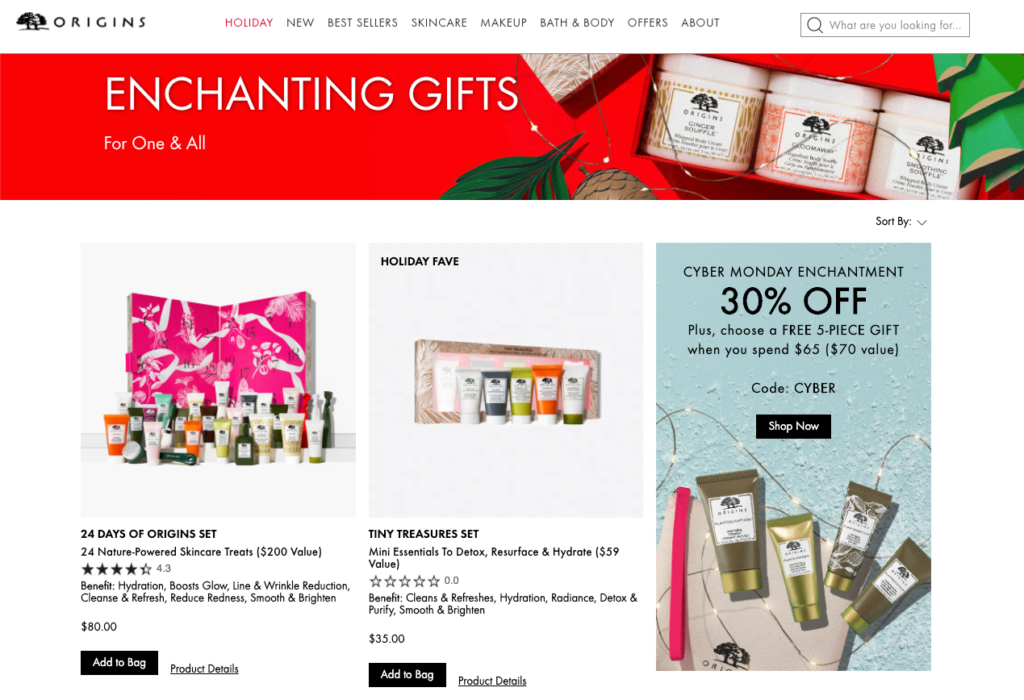 Unlike many e-tailers you just read about, Origins doesn't use any categories to guide visitors on their gift guide.
Instead, they offer you two other kinds of gifting help on the same page:
The company not only invites you to contact their personnel on live chat, but they also offer free gift wrapping on every order. This way, Origins aims to ease the burden of gift shopping for their customers, as well as increase their holiday conversions.
If you want visitors to contact you to find the perfect gift, you can create a popup that shows only on relevant pages: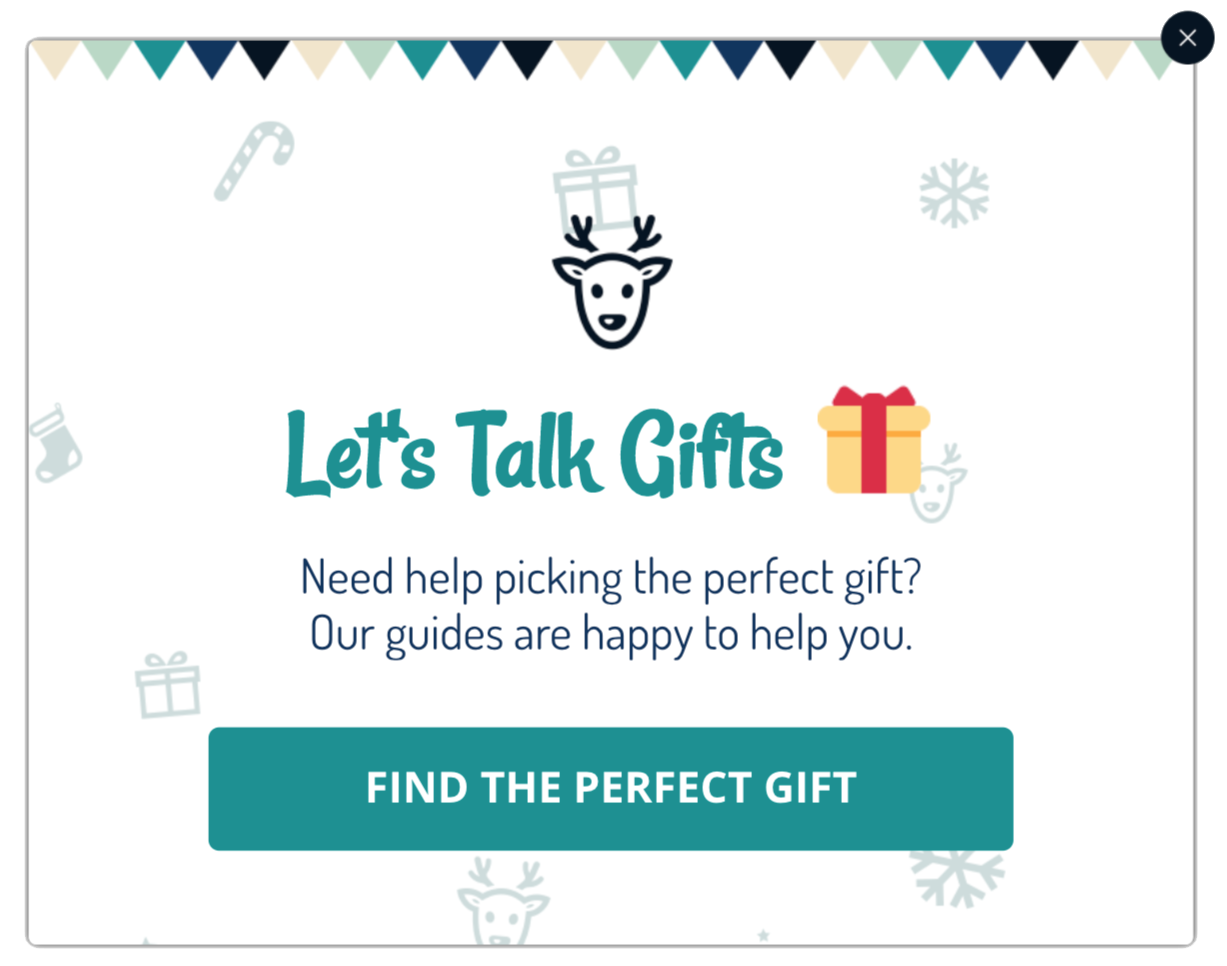 Conclusion
Holiday shopping season is a hectic time for e-commerce marketers. That's why it's easy to forget that your customers are busy, too.
With well-organized holiday gift guides, offered to the right users, at the right time, you can help your visitors find the perfect gift they're looking for, and boost your holiday sales year after year.