Ecommerce is a highly dynamic niche. The rules, people's preferences, and buying patterns, and the tech is constantly changing.
Staying up-to-date with these dynamic patterns is essential for your sales—especially when the competition is off the roof with millions of buyers shopping online instead of physically visiting malls and storefronts.
So what is the new normal for ecommerce? And what should you do to make sure your business thrives?
Read on as I go over the 10 crucial ecommerce trends for 2023.
Table of Contents
1. Online Buying Isn't Going to Be Limited to B2C Products
B2C, B2B, D2C, D2B…
Consumers are turning to ecommerce for all their daily needs. Food, fashion, and gadgets aren't the only things that people buy online anymore—vehicles, furniture, and groceries have also joined the list.
Ecommerce was simply a convenience before, but now many of us depend on it. That's why you need to adjust your marketing strategies accordingly to lock in more market share.
The ongoing pandemic has also accelerated digital transformation across the globe. These changes may slow down as people return to their normal routine, but they won't stop.
Make sure to bring your products online if you're not doing it already. This way, you'll get access to a wider audience, while making it easier for your customers to buy from you.
2. Customers Will Use Their Voice More
Three years ago, ecommerce transactions via smart speakers, such as Alexa and Google Home, totaled $2 billion in the UK and US. This figure is expected to reach a staggering $40 billion within the next year.
What's more, nearly 90 million Americans, are going to use smart speakers regularly, and about 75 percent of US households will own a smart speaker by 2025.
These numbers tell how smart speaker technology is going to grow at a very fast rate.
Today, ecommerce businesses must have a voice strategy as it's an important link that connects them with customers, especially considering the latter rely more and more on voice assistants to complete even the basic tasks.
Prepare your ecommerce site for voice search by optimizing your content and offer voice-based navigation for your website and mobile app. Customers should also be able to buy your products using voice commands.
3. AI Will Be More Human and Less Artificial
Artificial intelligence and machine learning can play an important role to ensure a more personalized and automated shopping experience for customers.
You see, experts are using this technology to continuously collect data on buying patterns, what customers look for in a product or service, and when they make purchases.
It's also why AI and MI both are being hailed to become the virtual equivalent of a salesperson that helps customers find suitable items based on their appearance and style.
By employing this technology on your website, you can make the overall shopping experience more convenient.
You can use AI tools to create and implement better marketing strategies, improve customer experience, and perform critical tasks that could spur your growth.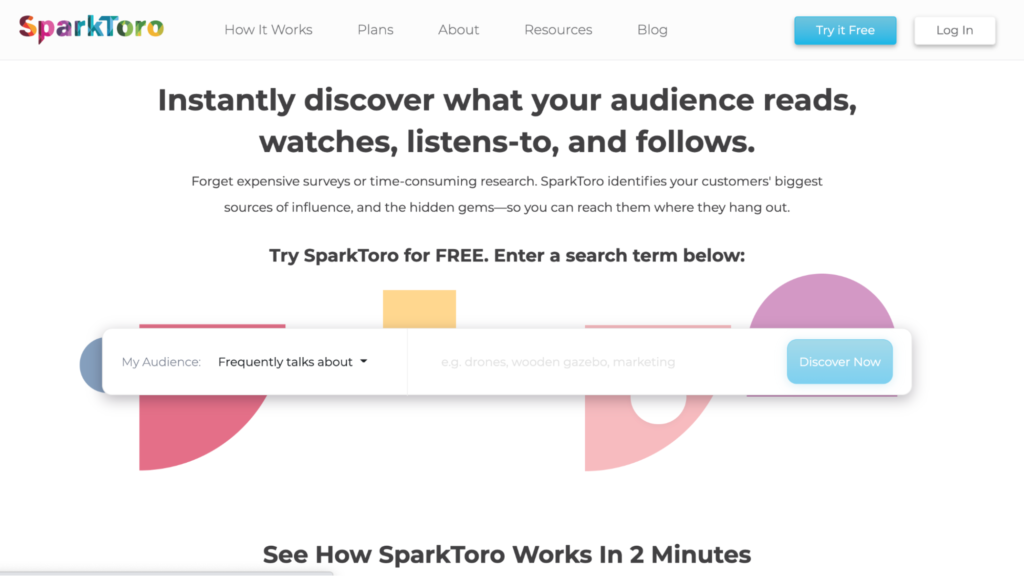 SparkToro is an excellent example of this. By crawling social media profiles to learn what your audience prefers, the tool helps you deliver better and more personalized experiences.
4. Personalization Will Go Beyond Sales
Customers have unique needs and want their experiences to be tailored according to them. In fact, 72 percent of customers only engage with personalized messaging.
You can establish customer loyalty by using the data about your customers, such as the last purchase they made or the kind of items they typically buy and recommending products based on their usual behavior. Take Enfamil's brilliant example.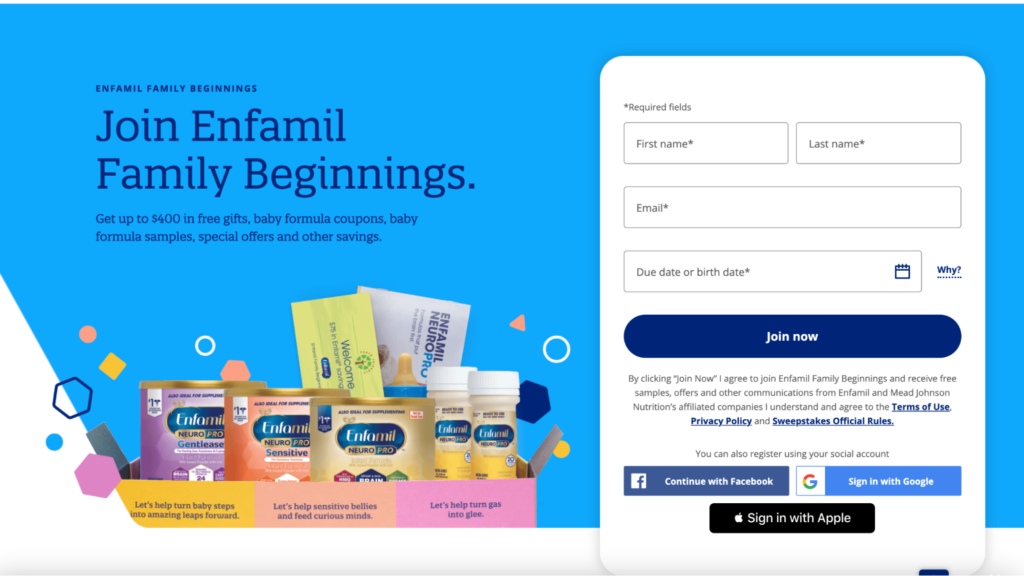 This instant formula brand requests expecting mothers to provide their tentative due dates when signing up for their email list in exchange for useful tips and insights about their pregnancy.
Not only are they able to grow their email list this way, but also provide valuable advice, which helps the brand win more brownie points.
Similarly, you can also create a CRM database to store relevant information in a single place irrespective of where the customer chooses to interact, and deliver a highly personalized customer service experience.
5. It's the Era of Chatbots
Shoppers want to find and buy a product in just a few clicks. If they can't, they get frustrated.
A chatbot can step in and solve their problems by helping them along the process and boost conversions.
Many ecommerce businesses already use chatbots to interact with online shoppers just like an in-store sales associate would. What's more, 80 percent of businesses are projected to integrate some form of chatbot system by the end of 2021.
Consider adding a chatbot to your website to make it easier for customers to shop from your online store.
6. Omnichannel Is the New Normal
Omnichannel retailing is the process of providing shoppers a seamless and consistent experience across all channels and devices.
This is incredibly important considering the growing adoption of mobile devices and voice assistants. In fact, in a survey by Harvard Business Review, 73 percent of respondents said they use multiple channels during the shopping journey.
Make sure your website is optimized for mobile devices and offers purchase options like "buy online," "pick up in-store" or "buy in-store," "choose home delivery," and more. You can also use tools like SAP Commerce Cloud and Finteza to ensure a personalized and comprehensive ecommerce experience.
7. Adopt Video or Risk Being Irrelevant
Social media consumption isn't slowing down and nobody expects them to.
The audience today is more interested in video, which is why shoppable video ads can play a huge role in capturing more market share.
Out of all the media platforms, TikTok and Instagram have gained widespread prominence among the public, especially Generation Z. That's why many ecommerce businesses also started incorporating these platforms into their advertising campaigns.
Whether you use them for tutorials or unboxing, video adds another dimension to your marketing. So there's tremendous potential for you to capitalize on the video frenzy.
8. The (Even Greater) Rise of the Influencers
Many ecommerce brands already tapped into the influence market. This explains the projected $6.3 billion in growth of the industry come 2023.
Many ecommerce brands are unable to produce enough content at scale to match their marketing efforts—a problem that influencers conveniently solve. Online sellers will also add paid media spend to this content to gain greater control over their reach and audience.
You can find (local) influencers and publications related to your industry niche, and then branch out to other markets to get a better picture of consumer behavior.
While doing that, remember to take advantage of the latest social media features, such as Reels on Instagram. This way, you can enjoy the popularity of the masses and expand your reach more effectively.
9. Mobile Commerce Will Reign Supreme
Experts predict that by the end of 2021, mobile devices will make about 73 percent of total ecommerce sales.
As an online store owner, you should prioritize improving the customer experience for mobile users. Plus, customers tend to feel more comfortable making purchases using their mobile phones.
30 percent of online shoppers are likely to abandon their carts if they find out your website isn't mobile-friendly. And considering how easy it is to optimize your ecommerce store for mobile phones, this is something you should take seriously.
Start by testing the mobile-friendliness of your website by using Google Mobile-Friendly Test.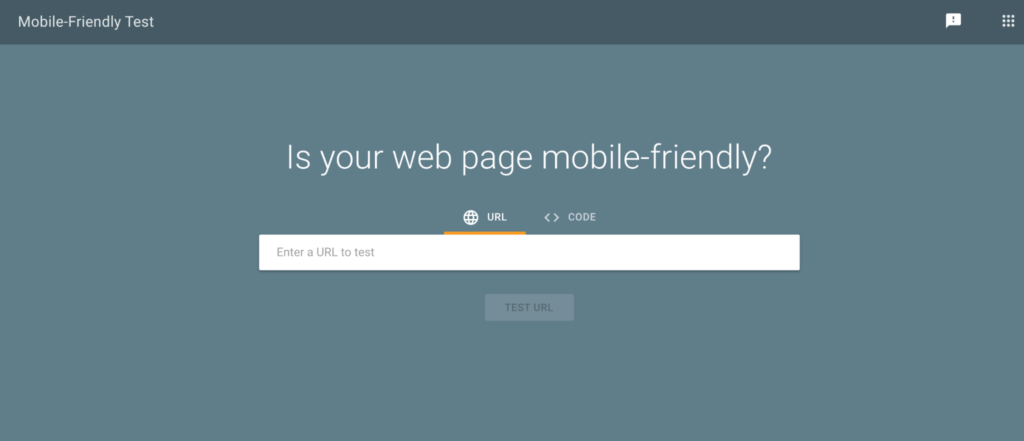 You can, for example, create a Progressive Web App (PWA) to tackle page load speed issues, or implement Accelerated Mobile Pages (AMP) to ensure a smoother checkout process for mobile shoppers.
10. Customers Will Embrace Green Consumerism
Consumers and brands are getting greener. 65 percent of buyers want to make purchases from brands that are aiming for sustainability.
Ecommerce giants like Amazon have already taken a pledge to be sustainable, and we can expect other ecommerce companies to follow suit.
Take a look at your products and consider adopting a more sustainable process, if you haven't already done so. This can include reducing the amount of packaging waste, transportation costs, and so on.
You can also team up with a non-profit that aligns with your brand's vision and attract green consumers while contributing to preserving the environment.
The Bottom Line
It's no secret that the ongoing pandemic has changed customer life overnight, forcing ecommerce businesses to re-think how they sell online.
One of the best ways to cope with these changes effectively is to embrace digital innovation.
To catch up with the latest ecommerce trends, you must create mobile-optimized websites, implement chatbots, hire influencers, and introduce video marketing.
Modifying your marketing campaigns by including these strategies will help you stay ahead of your competitors and achieve your business goals.